Forget about fancy third-party overclocking tools. For the first time ever, AMD's new Radeon Software Crimson driver packs everything enthusiasts need to tweak, fine-tune, and crank up their graphics cards—though only if you buy a new card sporting AMD's next-gen Polaris GPU.
One of the $200 Radeon RX 480's biggest headlining features is actually a new Radeon Crimson overclocking tool dubbed Radeon WattMan. The ability to overclock your Radeon card with AMD-supplied software isn't completely new: Prior to WattMan, AMD offered its less robust OverDrive tool since about 2007. (Older Radeon graphics cards still default to OverDrive, even if you install the latest Radeon Crimson software.)
But while OverDrive offered control over clock speeds, the PowerTune limit, target temperatures, and fan speeds, it used a rather limited slider-based interface. Additionally, OverDrive's controls weren't very granular and lacked important features like core and memory voltage control, individual clock state control, and real-time graphing of all of these performance variables. These issues forced most overclockers to turn to robust third-party software like MSI's Afterburner and EVGA's Precision X instead.
But AMD's Radeon WattMan remedies all of these shortcomings. Here's how to use it.
Getting around WattMan
Working with WattMan is dead simple. Open up AMD's Radeon Settings app and click the Gaming tab, then Global Settings, and finally the Global WattMan tab. You'll be greeted by the interface shown below.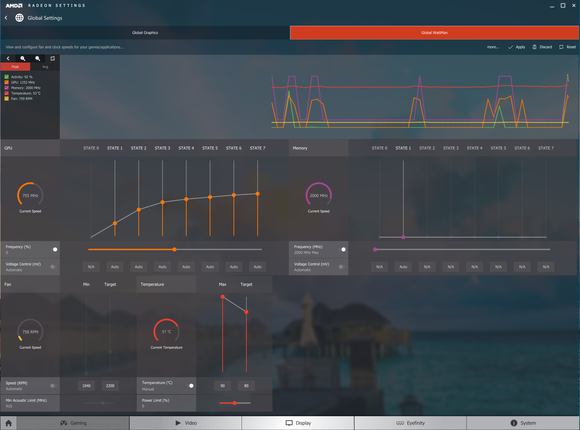 WattMan's most striking feature revolves around its real-time graphing, dubbed "Histogram," which maps out your RX 480's activity level, current core clock speed, memory frequency, temperature, and fan speed. In other words, every crucial measurement you need to monitor while overclocking your graphics card.

Best of all, if you see something weird on the graph—like a big clock speed drop—hovering your mouse over the issue will bring up the stats for that specific point in time. If you're trying to troubleshoot a cooling or performance problem, WattMan's graphing feature is a godsend.
A thoughtful twist on this performance-tracking feature is the ability to use it globally or with only specific applications. AMD's per-app Profile settings allow you to use WattMan to profile performance while a specific game is running for up to 20 minutes at a time. Select the game you want to profile, enable the Histogram option for it, and WattMan will begin recording when you launch the game.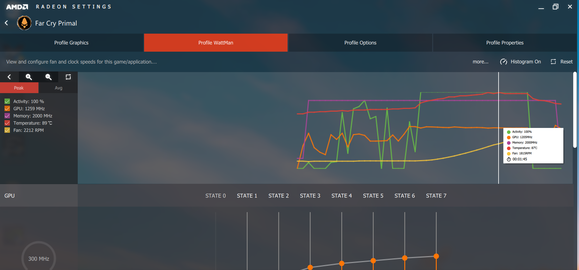 This application-specific profiling ties in nicely with the rest of WattMan's overclocking capabilities, which can also be applied on a per-game basis. With the Profile WattMan tools located inside each game's specific settings in Radeon Crimson, you can overclock your RX 480 in the games that need more horsepower and bump the target temperature down in less strenuous titles.
Playing with power
WattMan's powerful granularity is the application's biggest strength, and that strength is most apparent in its clock speed and voltage controls.
Like the power management technology found on modern CPUs, AMD's PowerTune management engine switches between seven performance states, which are defined by unique clock speeds and voltages. Using the WattMan tool you can configure each of these seven states to your own personal preference.

For most people, that means overclocking the top clock state into the highest possible stable speed, up from the RX 480's normal 1,266Mhz boost state. But before you do that, you'll want to increase the card's power limit as much as possible.
The power limit slider dictates the amount of power that your graphics card will allow itself to draw. If you increase it, you can reduce power consumption-related throttling—which can lead to higher stable overclocks—and if you decrease it you can reduce overall power consumption. During our testing, we found that the RX 480 performed slightly better if you set the PowerTune limit to +10 percent.
Theoretically the RX 480's PowerTune limit can be raised all the way up to +50 percent (or lowered to -50 percent). But AMD engineers say that +20 to +25 percent will probably more achievable for most cards. Ah, the silicon lottery.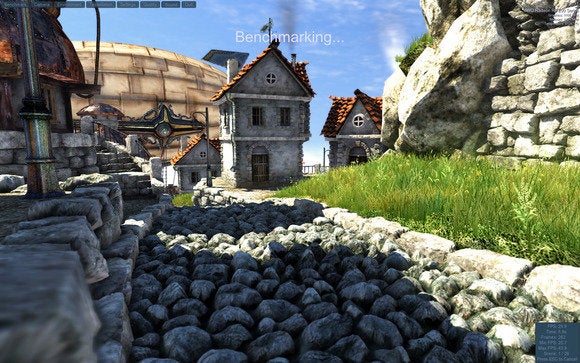 With that done, overclocking a graphics card involves firing up a looping benchmark like Unigine Heaven and then increasing the core clock speed of your graphic card until the benchmark crashes. Then you reduce clocks speed a bit and run it for a few hours to verify stability, continuing to reduce clock speeds if necessary. (Adjust the card's power limit using the same technique.) We were able to push our RX 480's clock speeds up to 1,330MHz, or about a 5 percent increase, before we ran into stability issues.
When it comes to the per-state voltage controls, it's best to focus your efforts on the highest three clock states, where the RX 480 spends most of its time during intense gaming sessions. State 7 is the boost state of the RX 480, where the clock speed in WattMan is set to 1,265 and the voltage is set to 1,131. The maximum voltage that WattMan can set for any given state is 1,150. If you want to overclock the RX 480, setting State 7's voltage to 1,150 will improve stability while you raise clock speeds.
Chill out
So now you know how to overclock the Radeon RX 480, and what to expect when using the tools. But WattMan tinkering with the goal of improving power efficiency shouldn't be overlooked, especially given the unorthodox power consumption of RX 480 reference cards.
Merely setting the PowerTune limit to -20 percent transforms the RX 480 into a significantly more efficient graphics card, with only a tiny hit to performance, as I detailed in an examination of the RX 480's power usage at SemiAccurate.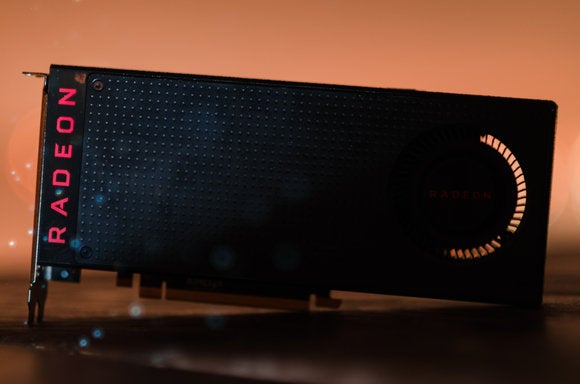 If you want to go further, "under-volting" is performed using a very similar process to overclocking, but instead of playing with clock speeds to increase performance, you decrease the voltages required to maintain stability at stock clock speeds. AMD's WattMan makes this easy. But before we dig in, make sure that you have the Voltage Control toggle for both the GPU and the Memory in the Manual control position. If these aren't both in Manual mode, your voltage adjustments won't have any effect, in a bizarre WattMan quirk.
The process for under-volting once again involves opening up a looping benchmark and letting it run while you incrementally reduce voltages. Eventually you'll lower voltages too far and the benchmark will crash. Increase your RX 480's voltages slightly from that point and then run the benchmark a few hours to verify stability. In our testing we were able to lower voltages for the top 3 states down to 1050 millivolts (mV) while maintaining stock clock speeds, which is an 81 mV savings over the default settings.
Radeon Crimson's Frame Rate Target Control (FRTC) feature can also help you to save even more power by capping the maximum framerate of you GPU, so your graphics card won't pump out more frames than your monitor can display. Why let your GPU render frames you'll never see? Take the power savings instead.
Memory boost

With a power-sipping under-volt or perhaps even a bit of an overclock applied, we can now turn to tuning the RX 480's card's memory. Cranking up memory clocks can help increase performance.
AMD's WattMan again provides granular control over the RX 480's onboard RAM, with the ability to over-volt the RX 480's GDDR5 by up to 150 mVs and raise clock speeds from 2,000MHz up to 2,250MHz. We were able to hit a stable memory overclock of 2,200MHz, or a 10 percent overclock, after manually raising the voltage to 1,150 mV.
Fine-tuning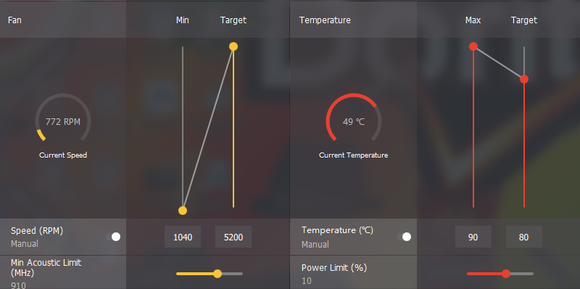 Finally, AMD's WattMan lets you define the RX 480's most noticeable characteristics. You can manually set minimum and maximum fan speeds, a minimum acoustic limit, and maximum and target temperatures.
AMD's stock settings for all of these are actually pretty good, but you can tweak them to your heart's content. If you're overclocking, you'll probably want to increase the RX 480's target temperature by three to five degrees to reduce potential thermal throttling while the card cranks away at higher clocks.
Likewise, you'll want raise the target fan speed from the default 2,200 revolutions per minute (RPM) maximum to ensure your RX 480 stays cool under the increased heat. But don't take this too far, because the RX 480's blower-style cooler sounds like a ferocious hair dryer when it's spinning at 100 percent fan speed. Our recommendation: Set the target fan speed to 4,000rpm—it'll be loud—and work down to an acceptable-to-you noise level from there. We found 3,000rpm to provide the best blend of acoustics and cooling.
Bottom line
AMD's WattMan is a major step forward for Radeon overclocking, and a stellar in-driver tool for gamers looking to get the most out of their new RX 480 graphic cards. If you've picked up AMD's new mainstream champion and haven't played around with WattMan yet, the only thing I have to say to you is, "U Watt Man?"
Because I just had to make a joke about that horrendous name.
Sours: https://www.pcworld.com/article/415646/how-to-use-amds-wattman-the-powerful-new-overclocking-tool-for-radeon-graphics-cards.html
The Windows bug "Radeon WattMan default settings were restored after an unexpected system crash" has been fixed
Since the Windows 10 Anniversary Update, which was released in August 2016, AMD users have reported that Radeon WattMan sometimes stops working on their PC.
Radeon WattMan is a power management service provided by AMD. It gives you an overview of how your games or applications are performing on your computer. With this data, you can easily adjust it to suit your own needs.
It's supposed to be a tool, but when users have to update their drivers, they get this warning:
"The default Radeon WattMan settings have been restored due to an unexpected system error."
So far, AMD has offered no explanation for this unexpected problem, and there is no quick fix for it. Fortunately, all hope is not lost. There are still a few workarounds that have helped some users solve this problem.
If this problem is bothering you too, try the following solutions prepared by Techquack and see if they help.
What is the cause of the "Radeon WattMan default settings were restored due to an unexpected system error" error in Windows?
If you encounter the "Radeon WattMan default settings have been restored due to an unexpected system error" error, don't panic. It's probably due to outdated graphics drivers, activated quick-start options, and overclocking issues on your computer. How do I solve the problem?
After analyzing several articles on how to fix the "Radeon WattMan defaults were restored" error message, we have summarized some top-notch solutions here. You can try these solutions one by one.
How do I fix the "Radeon WattMan default settings were restored due to an unexpected system crash" error in Windows?
Disable quick startup
Your computer's power options are a good place to look for the cause of the error, as they include a quick start option that speeds up your computer's startup. This option most likely prevents the video card driver from loading properly on your computer. To disable a quick startup, follow these steps!
Open the Control Panel by searching for the utility in the Start button or by clicking the Search (Cortana) button on the left side of the taskbar (bottom left corner of the screen).
You can also use the Windows + R key combination, where you type "control.exe" and press the Run button, which will also open the Control Panel directly.
Switch from the "View Through" option in the control panel to "Small Icons" and find the power options.
Open it and look at the top of the window, where you should see the "Change settings not currently available" option. Click on it and go to the bottom of the window where the shutdown settings are located.
Uncheck the box next to the "Enable Quick Start (Recommended)" option. Click the "Save Changes" button in the lower right corner of the window and check to see if the same error message from Radeon Wattman still appears.
Installing the latest drivers
As with many graphics-related problems, installing the latest drivers can end the drama for you and restore stability to your installation. Instability problems are also common when you try to play some of the recently released games with outdated drivers. Follow the instructions below to install the latest AMD Radeon drivers on your computer!
Click on the Start menu button, type "Device Manager" on your keyboard, and select it from the list of available results by clicking on the first item on the list. You can also press the Windows + R key combination to open the "Run" window. Type "devmgmt.msc" in the box and click OK to run it.
Since this is the graphics driver you want to update on your computer, open Display Adapters, right-click on your AMD Radeon card and select "Uninstall Device".
Confirm any dialog boxes or prompts asking you to confirm the removal of the current AMD Radeon driver and wait for the uninstall to complete.
Search for your video card driver on the AMD website. Enter the necessary information about the card and your operating system and click "Submit".
A list of all available drivers should appear. Scroll down to the page you want, click on the name of the driver and then click "Upload". Save it to your computer, open it and follow the instructions on the screen to install it. Check for the "Radeon WattMan default settings have been restored due to an unexpected system error" error message!
Stop overclocking your GPU
The error often occurs when users overclock their GPUs. Overclocking is an issue in which the user changes the CPU's maximum graphics frequency to a value higher than the GPU manufacturer's recommendation. This can give your PC a significant advantage in terms of performance and game speed and improve it in every way.
Getting your CPU frequency back to its original state depends on the software you used to overclock it. Stop overclocking your GPU and see if the problem persists.
Remove all overclocking software from your computer.
Since Radeon WattMan is an overclocking tool, it does not work well with other overclocking tools. Users have reported that removing other tools while keeping Radeon WattMan solved the problem. Make sure you follow the advice of solution 3 and stop overclocking your GPU before you use this method!
First of all, make sure that you are logged in with an administrator account, as you cannot uninstall programs with other account privileges.
You may need to remove changes made to your GPU with the programs you want to uninstall.
Click on the Start menu and open the Control Panel by searching. You can also click on the gear icon to open settings if you are using Windows 10.
From the Control Panel, select View as Category at the top right and click Remove Program under Programs.
If you're using the Settings app, clicking the Applications button should immediately open a list of all the programs installed on your computer.
Locate any overclocking tools you have installed in the list and repeat the same process for all programs. Click on each program, click the "Remove" button above the list, and confirm the dialog boxes that appear. Follow the instructions on the screen to uninstall them all and then restart your computer.
Frequently Asked Questions
You can choose not to enable Wattman, or override it via Radeon settings -> Preferences -> Restore Defaults. And/or you can choose to load the driver only through the custom install option, and disable the Radeon settings, etc.
To access Radeon WattMan, open Radeon Settings by right-clicking on your desktop and selecting AMD Radeon Settings. Click on the Games tab. Click on Global Settings. Click on the Global WattMan tab and read the terms of use.
Open Radeon™ Settings by right-clicking on your desktop and selecting AMD Radeon Settings.
Click on the Preferences button.
Click Restore factory settings.
Click Yes to confirm.
When you're done, close Radeon Settings.
In the Radeon program, click or tap the Settings icon in the upper right corner, and then click the General tab. You will see a long list of settings divided into two columns. In the right column, find the Preferences section. There, uncheck the "Game Overlay" button by tapping or touching it.
Sours: https://techquack.com/the-windows-bug-radeon-wattman-default-settings-were-restored-after-an-unexpected-system-crash-has-been-fixed/
Fixed: Default Radeon WattMan Settings Have Been Restored Error [Partition Magic]
Summary :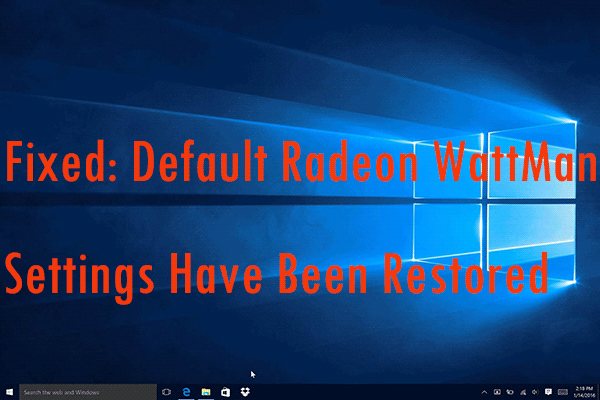 You may come across the "Default Radeon WattMan settings have been restored due to unexpected system failure" error message after a game crashes or after a restart. How to fix the Radeon WattMan crash issue? This post from MiniTool will show you solutions.
When you encounter Radeon WattMan crash error message "Default Radeon WattMan settings have been restored due to unexpected system failure", don't be panic. It is probably caused by outdated graphics driver, enabled Fast startup options and overclocking issues on your computer. How to fix it?
After analyzing several posts on how to remove the default Radeon WattMan settings have been restored error message, here we have summarized some top solutions. You may try those solutions one by one.
Solution 1. Disable Fast Startup
If you enable the Fast Startup option, this may prevent your graphics card driver from loading properly on your computer, leading to Radeon WattMan crash error like "Default Radeon WattMan settings have been restored due to unexpected system failure". If you want to fix the error, you can try disabling Fast Startup.
Step 1. Type control in the Windows 10 Cortana search box and click the best match Control Panel to open it immediately.
Step 2. In the Control Panel window, set View by option to Small icons and then find and click the Power options.
Step 3. Click Choose what the power buttons do on the Power Options window.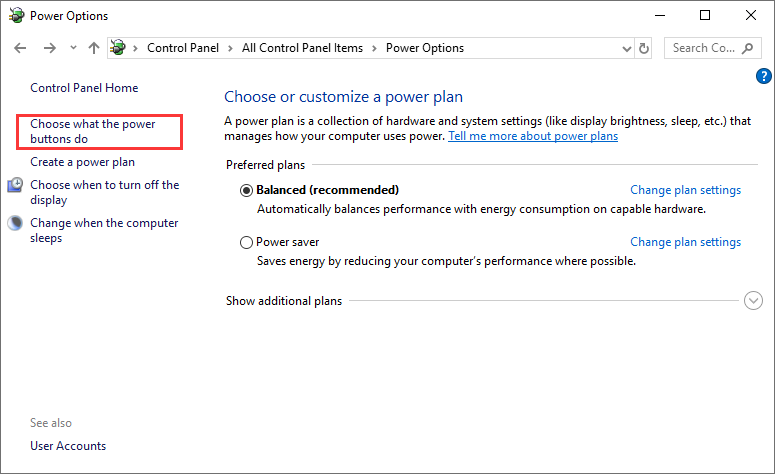 Step 4. Locate the Change settings that are currently unavailable option and click on it.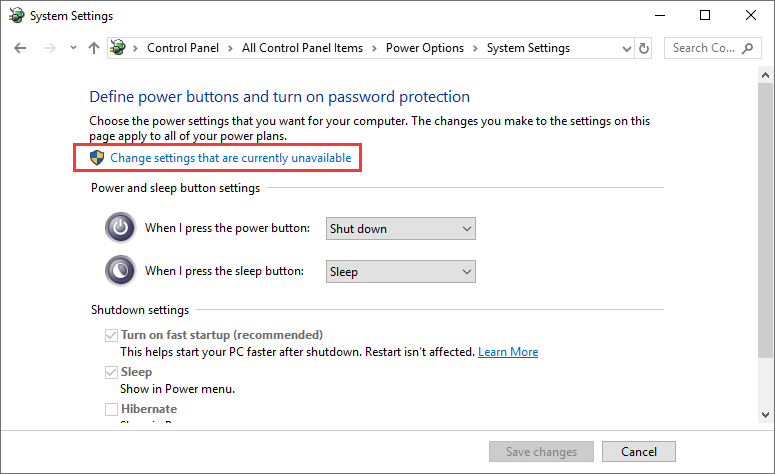 Step 5. Under the Shutdown settings section, uncheck the box next to the Turn on fast startup (recommended) option.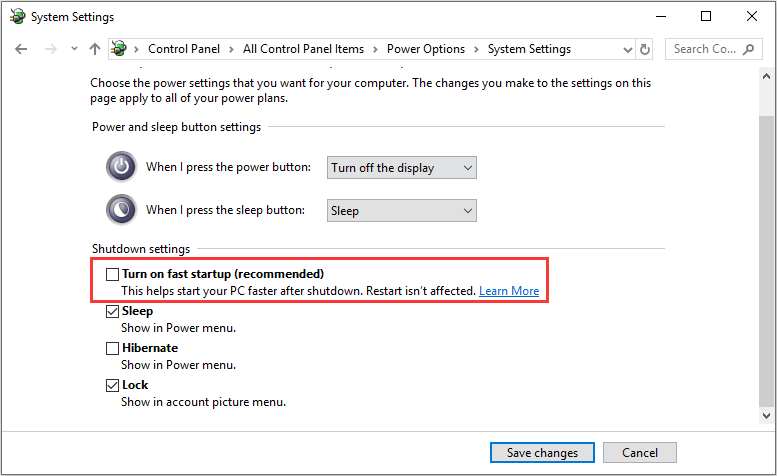 Step 6. Click the Save Changes button at the bottom of the window and check if the Default Radeon WattMan settings have been restored due to unexpected system failure error message disappears from Radeon Wattman.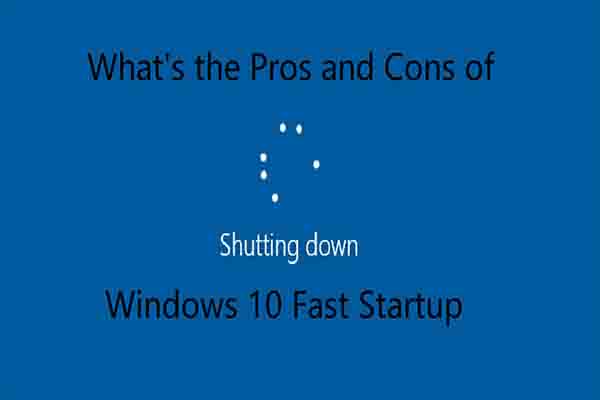 Pros and Cons of Windows 10 Fast Startup [Quick Guide]
You may be familiar with Windows 10 fast startup, but do you know its pros and cons? This post will show you the pros and cons of Windows 10 fast startup.
Read More
Solution 2. Install the Latest Graphics Driver
The Radeon WattMan crash error message "Default Radeon WattMan settings have been restored due to unexpected system failure" could be associated with the graphics drivers on your PC. If you play some of the newly released games with outdated or corrupted drivers, you can run into problems like Radeon WattMan crash.
In this case, you'd better install the latest AMD Radeon drivers to resolve errors like default Radeon WattMan settings have been restored.
If you don't know how to install the latest graphics driver, you can follow the steps below:
Step 1. Press the Windows Key + R key together on your keyboard to bring up the Run dialog box. Then type in devmgmt.msc in the Run box and hit Enter.
Step 2. On the Device Manager window, find and expand the Display adapters section.
Step 3. Right click on your AMD Radeon card and select Uninstall Device from the right-click menu. Then follow the prompts to finish the uninstallation.
Step 4. Visit the AMD Drivers and support webpage. Input the required information about the graphics card you are using and click the Submit button.
Step 5. Then you should choose what operating system you are using and the latest driver should appear. Just click the Download button to download the latest driver according to your operating system.

Step 6. Then open Device Manager again, expand Display adapters and right-click your device. Choose Update driver from the right-click menu and follow the on-screen instructions to manually install it.
After updating the graphics driver, you can check if the "Default Radeon WattMan settings have been restored due to unexpected system failure" error message gets resolved.
Solution 3. Uninstall Overclocking Programs
The Radeon WattMan is an overclocking tool. If you are using other overclocking tools on your PC at the same, it may give rise to Radeon WattMan crash. In this case, you'd better stop overclocking your GPU immediately and uninstall all the overclocking programs on your computer.
If you don't know how to uninstall a program on your PC, try the following steps:
Step 1. Press Windows key +R key on your keyboard to bring up the Run dialog box. Then press appwiz.cpl in the Run box and hit Enter.
Step 2. Then all your installed programs will be listed on the pop-up window. Right-click the one you want to uninstall and choose the Uninstall from the right-click menu.
Step 3. Follow the on-screen prompts to finish the uninstallation.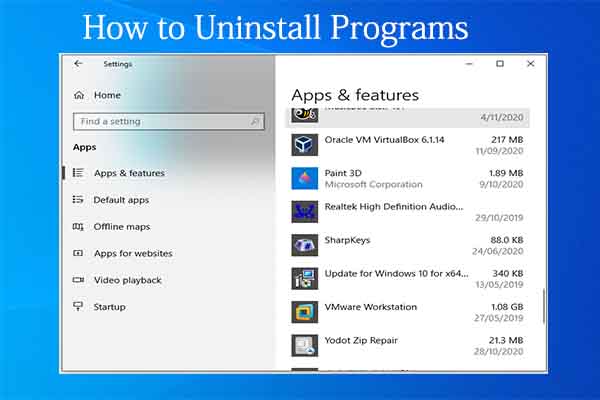 How to Uninstall Programs on Windows 10? Here Are Methods
Uninstalling unnecessary programs or apps is one of the most common and important tasks that all computer users need to do. Here is a guide to remove them.
Read More
Conclusion
After reading this post, now you should know how to fix the default Radeon WattMan settings have been restored due to unexpected system failure error. Which method works for you? Do you have better solutions? We are glad to have you share it with us.
Sours: https://www.partitionwizard.com/partitionmagic/default-radeon-wattman-settings-have-been-restored.html
O MAIOR ERRO DE QUEM USA PLACA DE VÍDEO AMD - Radeon - Windows 10
'Default Radeon Wattman settings have crashed and been restored' Problem [Solved]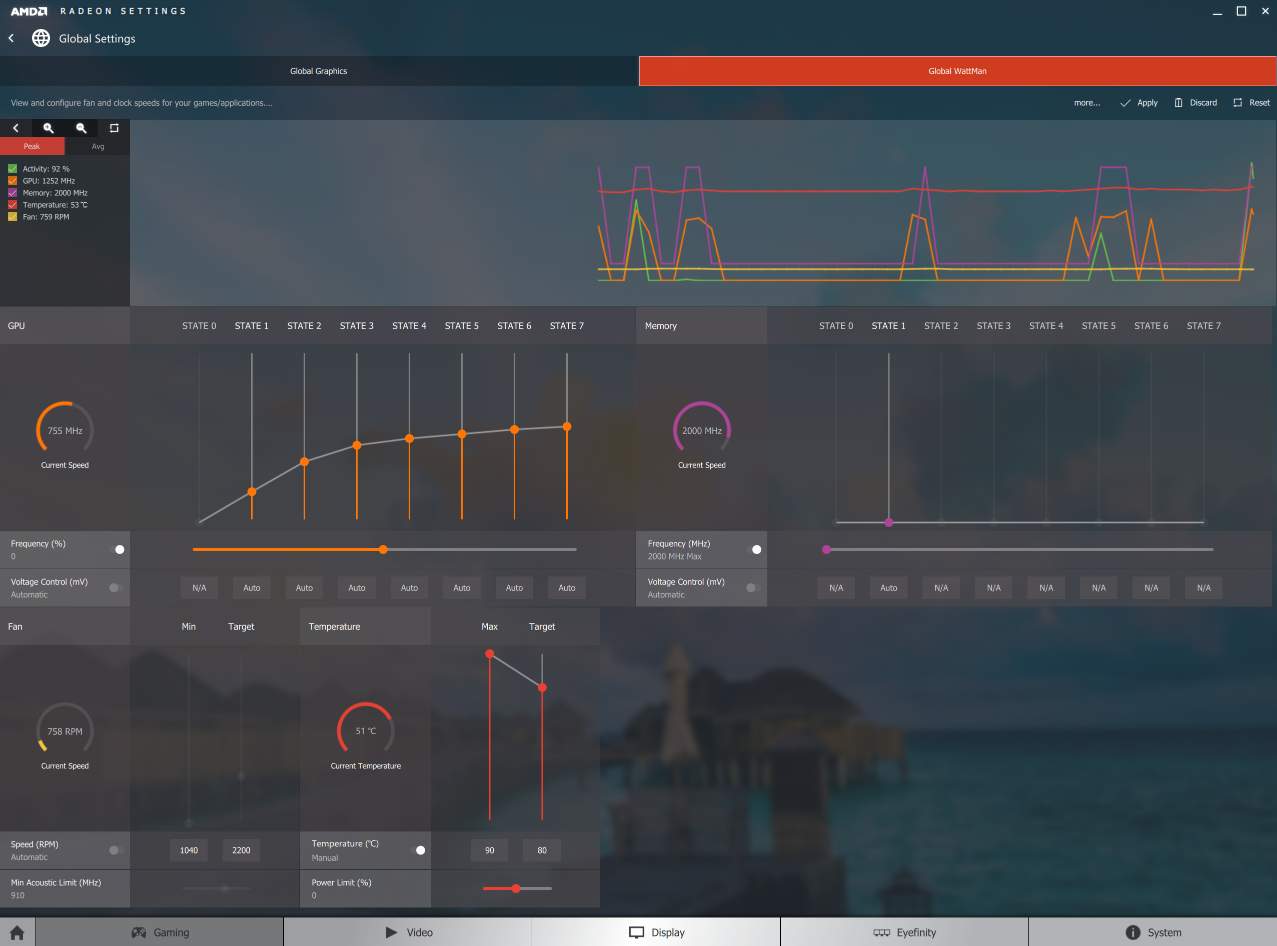 Since Anniversary Update of Windows 10, which was in August in 2016, AMD users have been reporting that Radeon WattMan sometimes stops working on their PCs. 

Radeon WattMan is the power management utility provided by AMD. It gives you insights of how your games or applications are running in your PC. The data of which enables you to configure as per your own needs in a very straightforward way. 

This is supposed to be a tool of help, but when users are to update drivers, they have this warning: 

"Default Radeon WattMan settings have been restored due to unexpected system failure."

Up till now, AMD has yet to put forward an explanation for this unexpected problem and there is not yet a hot fix for this problem. Luckily, not all hope are lost. There are still some work-arounds that have helped quite some users tackle this problem. 

If you are also bugging over this problem, why not have a try at the following fixes to see if they help? 

Option 1: Revert driver back to previous version
Option 2: Clean re-install display card driver
Option 3: Run a RAM check 
Other options


Option 1: Revert driver back to previous version 

WattMan is said to be a default program for user with RX 400 series of display card. So basically, reverting the display driver for AMD RX 400 series back to a certain version, which is supposedly to be more mature, is to make sure that the problem is not caused by unknown bugs or immature device drivers.

1) Press Windows key and X at the same time, then choose Device Manager.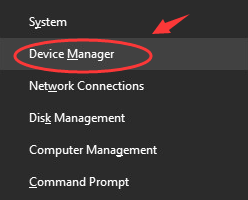 2) Expand category Display adapters. Then double click the AMD Radeon device driver that you can see.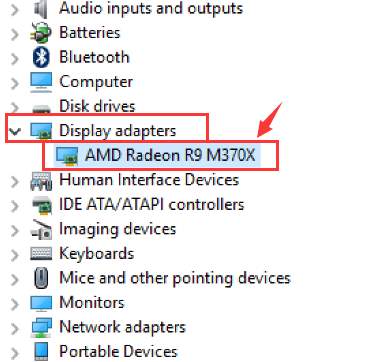 3) Then navigate to Driver tab, and then choose Roll Back Driver.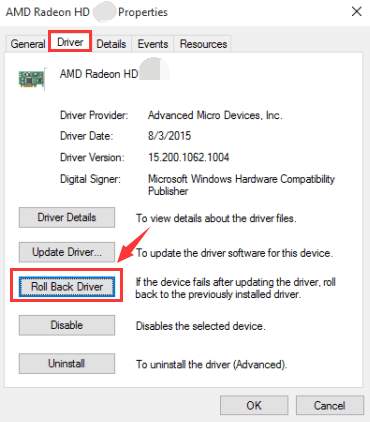 4) If the Roll Back Driver button here is grey out, that means this option is unavailable in your situation. You need to go to the options below for more help. 




Option 2: Clean re-install display card driver

Note: This option requires that you install a DDU, Display Driver Uninstaller, on your computer first. You can of course use similar programs such as Cc Cleaners to help you with the uninstall. 

1) Click Start button, then choose Control Panel. In Control Panel, choose Uninstall a program under Programs sector (View by Category).




2) Now, choose AMD Catalyst program or other AMD programs, then choose Uninstall.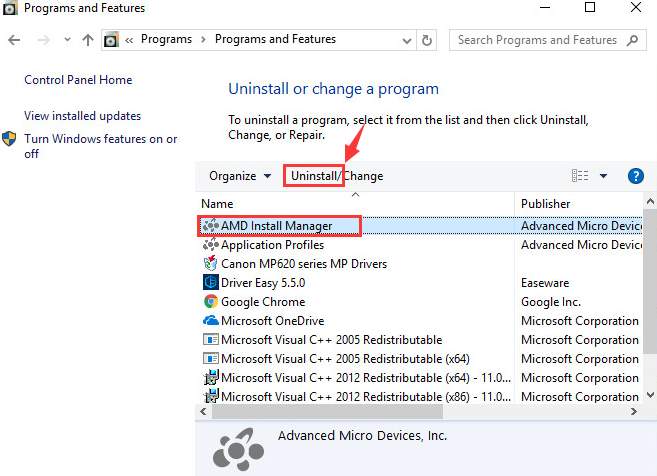 3) Now, press Windows key and X at the same time and choose Device Manager.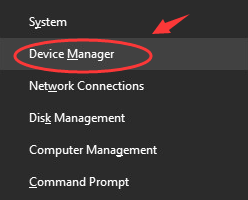 4) Expand category Display adapters. Then double click the AMD Radeon device driver that you can see.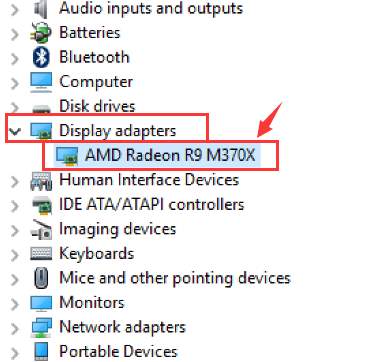 5) Navigate to Driver tab, then choose Uninstall.



When prompted with the following notification, click OK to continue.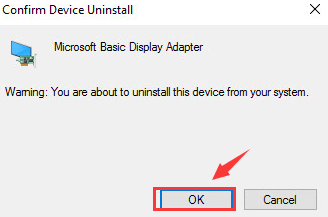 6) Now open the Display Driver Uninstaller that we previously installed. Click Clean and Restart (highly recommended) option. Then DDU will do its job.

Your PC will automatically restart when the uninstall finishes. Please make sure that you have saved all your important files before the restart.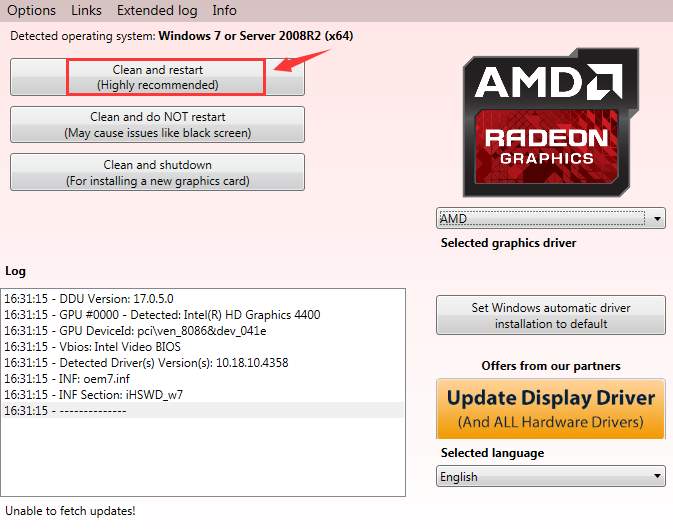 7) You can go to the support website of AMD to locate the driver you need. The baisc procedure is not that difficult, go to AMD support, then search for the driver that matches your operating system. 

But from our findings, the drivers on AMD support has not all passed WHQL test, which means that there is a big chance that you will download the beta version of a certain driver, which could bring you more troubles than you already have. Definitely not something you want to go through. 

Therefore, we recommend Driver Easy, a professional driver updater that helps you automatically scan, download and update the best-matched driver on your PC.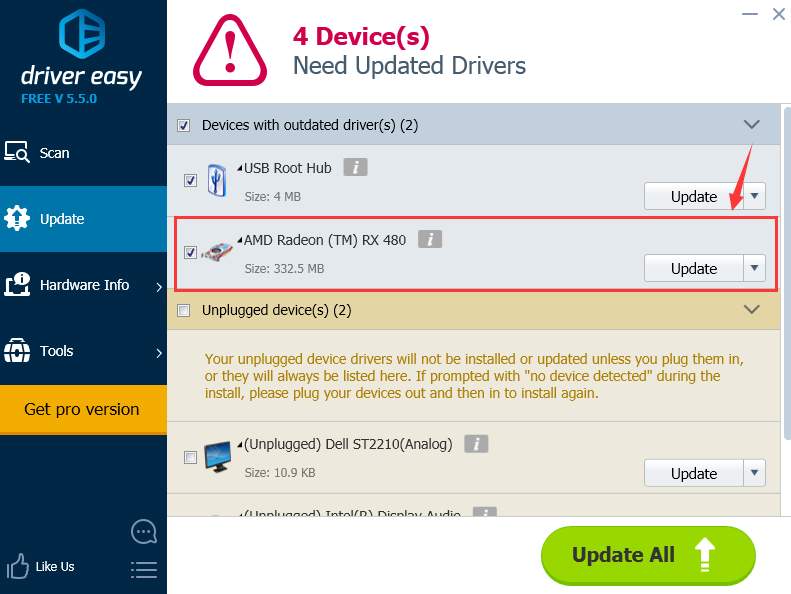 With the help of Driver Easy, you don't need to worry about downloading wrong device drivers any more! Leave everything to the professionals, and Driver Easy will take care of the rest for you. 


Option 3: Run a RAM check 

Some users reported that this problem is caused by faulty RAM, which is not unusual if you are constantly having problem with your graphics card driver or the display on your computer. Hence, you should run a RAM check on your computer to see if this is the cause and then fix it accordingly. 


1) Press Windows logo key

and Rat the same time to invoke a Run command. Type mdsched.exe in the run box and hit Enter.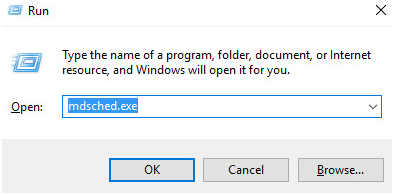 2) You could choose Restart now and check for problems (recommended) to check the status of your memory card right now, or choose Check for problems the next time I start my computer if you are too occupied now.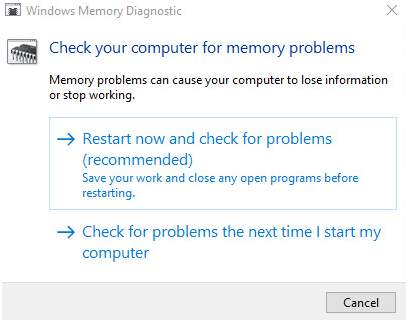 3) You will be seeing this page showing the progress of the check and number of passes it will run on memory.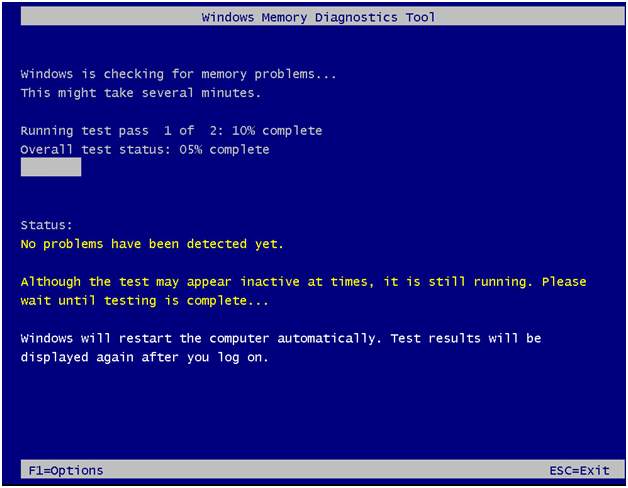 If you don't see any error here, it's likely that your memory card is not causing any issues. 


Other options

1) Don't use dual monitor. WattMan seems to have a big problem with dual monitors on your computer, so if this fits your description, please consider making some changes to it. 

2) Uninstall MSI Gaming app. This app is reported to be incompatible with Radeon software. So if you have this app installed on your computer, please consider getting it uninstalled. 

3) Lower Memory Clock speed. In Radeon Settings > Global OverDrive. Then lower the speed for Memory Clock, starting from the lowest point. Then if things work out at this level, move up a little bit and try again until you find the perfect speed for your device.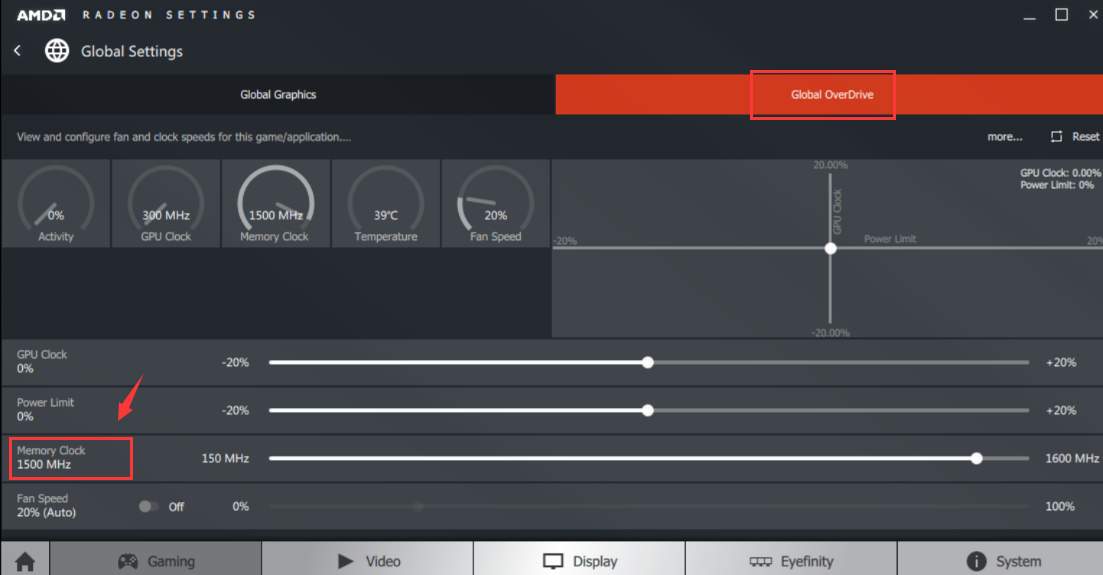 11
11 people found this helpful
Sours: https://www.drivereasy.com/knowledge/default-radeon-wattman-settings-have-crashed-and-been-restored-problem-solved/
Amd wattman
There are often questions about the Radeon WattMan crash in community forums. These include the Advanced Micro Devices (AMD) website and Steam, and other sites popular with gamers. Users of  AMD graphics processors (GPUs)  playing popular 3D games like
"Battlefield Bad Company" and "Tomb Raider" sometimes use Radeon WattMan software by Advanced Micro Devices (AMD). They do so to adjust limits on GPU execution speed, the increased voltage required, and the elevated temperatures and cooling fan speed that result.
Finding the settings that make the game enjoyable takes time. When WattMan settings keep resetting to default values because a GPU driver has crashed, gamers find this annoying.
The most frequent question by far is how to avoid this event. The answer is not constantly changing the WattMan overclocking settings. According to AMD, there are other things that you may need to check in your system. When WattMan settings keep resetting, the user may have neglected Windows updates or have other problems.
What an AMD WattMan Crash Does
The term "crash" is frequent in our computer-dependent era. It doesn't always mean the entire computer shuts down. An "AMD WattMan Crash" is when a driver in one graphic card (GPU) that  AMD Radeon WattMan software has adjusted abruptly stops running. This may have adverse effects on the whole computer: it may "freeze" without going completely blank, or it may shut down. This does not always happen.
Sometimes, a Radeon WattMan settings reset only causes the monitor attached to the graphics card to go blank. You see a display with this message: "Default Radeon WattMan settings have been restored due to unexpected situation." Sometimes the computer has to restart to get the GPU driver running again. The message may not appear until after doing that.
Why Default Radeon Wattman Settings Crash
The reason why Radeon WattMan settings reset after a Radeon WattMan failure is a byproduct of an advertised feature.
WattMan is a new feature of AMD's Radeon software with detailed histograms and graphs showing fan speed, clock speed, input voltage, and temperature for your video card or graphical processing unit (GPU). The user can set both global overclocking parameters for a GPU and individual profiles for different games. In a CrossFire setup with more than one AMD graphics card, WattMan must establish each GPU's global settings.
AMD made Radeon revert to default settings after closing a game. It puts the GPU back to its normal limits until the next session, which may be a different game with its profile. It also restores the system to its typical characteristics when not gaming. The problem is that this reversion to default values also occurs when the graphics card's driver crashes during the game, known as a WattMan system failure.
Sometimes this happens just after the game stops, and the screen goes blank, but sometimes it doesn't happen unless the user restarts the PC. If a profile was set up and saved before launching the game, this may not be so bad. Otherwise, the entire set of overclocking parameters may be redefined. To a gamer intent on returning to multi-player competition, this is maddening.
Why "Overclock"?
The most basic answer for why computer enthusiasts overclock hardware is that they can get more performance than it was officially rated to give by the manufacturer. This may be a minor difference because of a margin of tolerance in the design to reduce sensitivity to occasional voltage changes. This is common. However, manufacturers make and test chips in large batches.
Sometimes the maker may feel they have too many high-end graphic chips for the time being and mark some of them for sale as a less advanced model. This causes a much more significant difference between the chip that the buyer thinks they have and its actual performance. Hoping to unlock such a hidden windfall may be another reason the practice exists.
Overclocking is not only done by private enthusiasts.  Sometimes businesses own older hardware and are considering upgrading to chips or drivers not yet on sale. They may overclock their present system to simulate the new version. They may do this to improve performance while they wait to buy new components or find out if they should buy all new equipment. Although this puts their older hardware at risk, they may reason that it's already depreciated and due for replacement.
For 3D gamers, their sport has constantly evolved since the games "Maze War" and "SpaSim" (short for "Space Simulation") first appeared in 1974. In the 1980s, "pseudo-3D" graphics began using tricks of perspective and scaling of sprites up and down. The purpose of this is to improve the impression of moving in 3D space. Today there are 3D monitors, virtual reality headsets, and other technology to enhance the experience. This has all depended upon the constant improvement in CPU and GPU processing speeds.
Because these games are played on various systems, the match between a user's system and what the game requires will also vary. Overclocking allows an owner to have a system that enables the game to play better without replacing their hardware. For an avid gamer playing many games that each make different demands, replacing hardware would be no solution.
Risks of Overclocking
Players started making adjustments in the chip's control software to let it run more executions per second. This makes the chip generate more heat, damaging it if the heat is not removed quickly enough. Thus the cooling fan or system needs to work faster. The simple truth is that extreme heat damage can promptly destroy microelectronics. Many devices have been invented to deal with this: heat sinks, cooling fans, even liquid-cooled systems.
Overclocking of CPUs or GPUs is risky. AMD makes Radeon users read and accept a detailed legal disclaimer before they activate WattMan or "Performance Tuning." In short, the PC owner has to choose between using overclocking software or having a warranty. AMD states that using overclocking software at all voids the warranty. They will not honor warranties for damage incurred while using this software.
A screenshot of this disclaimer is shown in the webpage describing how to use WattMan. The warning appears again after it. Other manufacturers have such policies, although some are beginning to tolerate the practice. Yet, the paradox exists that manufacturers warn against overclocking while offering software to do it.
People often ignore warnings. Smartphone users who want stunning backdrop vistas in their "selfies" are more and more often climbing over safety barriers and have fatal accidents.  Manufacturers have realized that overclocking is going to happen despite their warnings. Offering software to track and adjust the conditions may at least keep the damage down.
AMD Graphic Processor Units (GPUs) and Enhancement Software
AMD has aimed intense effort to correct the problem that their processors were thought inferior to Intel and other manufacturers. Some of their equipment is now considered competitive or superior. They make a wide range of graphic processors with varying capabilities. They also offer various software packages for overclocking them: Ryzen,
Overdrive, Radeon (which offers WattMan as an enhancement), and others. Each of these states that it only works for a few specific AMD graphic cards, or just for Nvidia cards, for example. None of them can be used with AMD's "Accelerated Processing Units" (APU), which unite the CPU and the graphics processing in one chip.
Why WattMan keeps crashing
Radeon WattMan settings reset repeatedly in WattMan system failures because gamers experiment with new settings to get longer game sessions or better graphics. This increases the risk to their system. They then have to re-introduce the settings they worked hard to establish. This is a byproduct of a feature meant for their convenience. WattMan puts settings back to their defaults between games to avoid carrying overclocking parameters indicated for one game into another where they don't apply.
The overclocking itself may not always be the reason why default Radeon WattMan settings crash. A manager in the AMD website's forum suggested several things users should investigate:
· Have you kept up with all Windows updates rated "critical" and/or "important"? (Some are rated "optional.")
· Could you have corrupted system files or registry keys?
· Is your display driver corrupted?
· Is your display driver known to have issues with a specific application? (This is sometimes described in the driver's release notes.)
· Do you have the latest patches or updates for the application(s) giving you problems?
Still, some of these problems could be hidden byproducts of overclocking.  Increased temperature due to changes in voltage and speed can cause problems other than outright failure. These can include file corruption due to inaccurate results or incorrect writing to storage. Like other complex mechanisms such as cars, microprocessors with mechanical or electronic problems may not reveal them obviously or immediately.
Preventing a WattMan System Failure
Choosing to overclock a system's AMD graphic processing units using AMD Radeon WattMan software is up to you as the user. You may want to upgrade a system's performance to try a new game without paying for new hardware. You may want to see if your GPU chips have extra capabilities, perhaps because of some manufacturers' occasional "under-labeling."
The general things to remember to help prevent having your default Radeon WattMan settings crash are:
• Before playing a game, make sure you understand its demands on your system.
• Know what kind of processor your system has.
• Know what model of video cards (GPUs) you have, by which manufacturer.
• Be sure that AMD Radeon WattMan software is meant for those components.
• Consider whether the performance benefits of overclocking are worth not having a warranty.
• Consult AMD's FAQs and instructions about how to set up profiles to make restoration easier.
Manufacturers know that you're going to take risks. They have made such overclocking calibration software as AMD's Radeon WattMan available to help you do it. Even if WattMan keeps crashing and WattMan settings keep resetting is only an inconvenience to you. It could be a signal that damage is accumulating. The way to avoid it is to know what your system can handle and not to exceed it by too much for too long.
One Computer Guy
The main goal of this site has always been to provide accurate, understandable and easy to find information regarding Internet Technology.
Sours: https://www.onecomputerguy.com/radeon-wattman-crash
configurações padrão do Radeon WattMan foram restauradas devido a uma falha inesperada do sistema
DirectML Media Filters
This new software update also brings with it support for DirectML Filters.  These are filters that can be applied to pictures or video files to clean them up, i.e. apply visual noise reduction or upscaling. These types of filters provide better quality than traditional de-noise/upscaling filters.
Streaming Tab
There have been updates to the streaming tab that improve the usability and cleanliness of the UI.  This feature is easy to launch and configure from directly in your game.  There is now a dedicated control area for streaming.
Radeon Software Tuning Tab
Wattman is gone, or rather, it is now renamed.  Instead of Wattman AMD is now bringing you the Radeon Software Tuning Tab.  This provides the same function as Wattman in allowing you to overclock your video card.  It now has a simplified view and auto-tuning presets for novice users.  This allows anyone to quickly overclock with pre-built presets.  You can still go into advanced mode and manually overclock every option.  There are engine, memory, voltage and fan settings for enthusiasts. 

A new feature is the ability to track your system performance while gaming.  This means recording information over time while you game so you can see after gaming what's happening with things like your clock speed.


Pages: 1234567
Recent News
Brent Justice has been reviewing computer components for 20+ years, educated in the art and method of the computer hardware review he brings experience, knowledge, and hands-on testing with a gamer oriented... More by Brent Justice
Sours: https://www.thefpsreview.com/2019/12/10/amd-radeon-software-adrenalin-2020-edition/4/
You will also like:
Original Post
Hi, he's not the only one to get this issue : i5 4670k, 8go ram, 7970GHz, win10 updated, drivers up to date and cleaned via DDU
What I did :
Windows :
- Disable "Game mode" and "DVR"
- On Apex exe disabled "Fullscreen optimization" run as admin
Radeon settings :
- Don't have access of wattman, I have the overdrive instead and it's set up to default
- Create a profile for Apex in purpose to disable "Freesync" "Enhanced sync" "Chill"
- Disable Radeon Overlay
Origin :
-Disable Overlay
Apex :
- everything on low (even if the game wants me to put better settings)
The game is running really well, it just randomly freeze (image frozen and no sound) I have to go back to desk
Sours: https://answers.ea.com/t5/Technical-Issues/problem-with-AMD-wattman/td-p/7643396
1049
1050
1051
1052
1053