Common Ohio Mosses
Photographs and Descriptions
This is a gallery of mostly common, and a few not so common, Ohio mosses. The thumbnails lead to individual species account pages. These pages, constructed by OMLA members Bob Klips (photos) and Diane Lucas (descriptions), show the general aspect, and in some instances microscopic leaf features, of just over 100 of the approximately 420 species reported to occur in the state. Each page's text includes identification features, and habitat/substrate information, along with dot maps from the Ohio Moss Atlas showing which counties the mosses have been observed in. We hope you find this educational and enjoyable.
Click on a thumbnail to navigate to pages with larger images and additional information.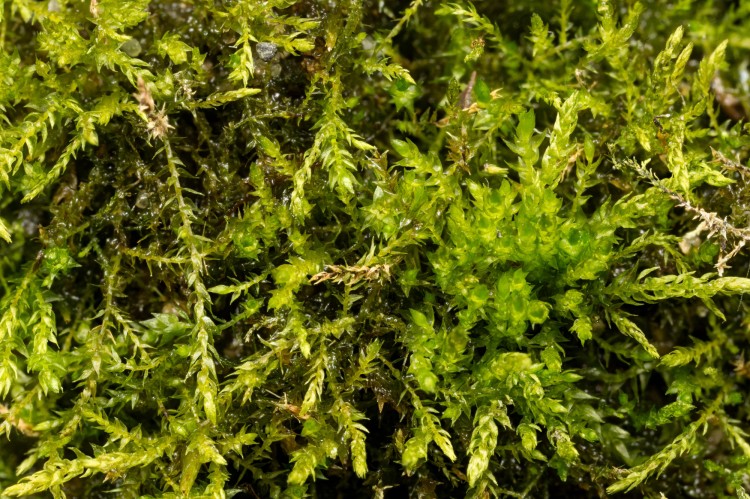 Amblystegium
varium
Anacamptodon
splachnoides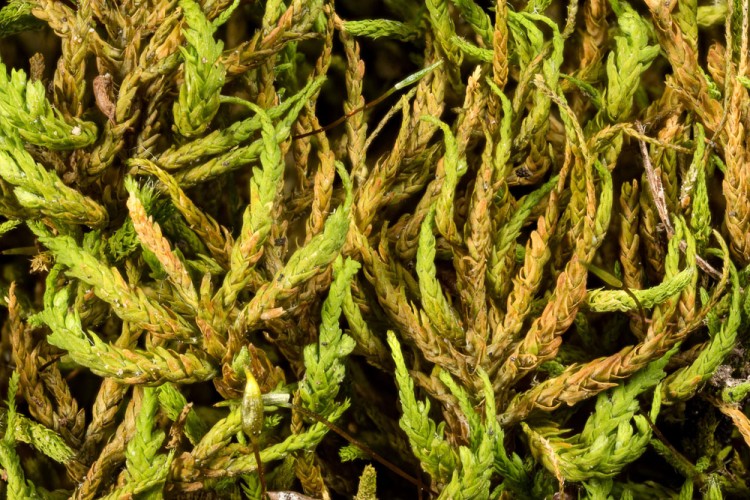 Anomodon
attenuatus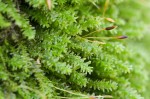 Anomodon
minor
Anomodon
rostratus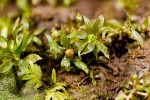 Aphanorrhegma
serratum
Atrichum
altecristatum
Atrichum
angustatum
Aulacomnium
heterostichum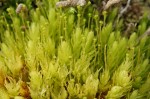 Aulacomnium
palustre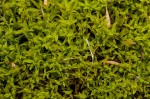 Barbula
unguiculata
Bartramia
pomiformis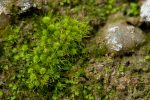 Brothera
leana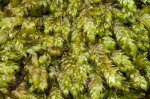 Brotherella
recurvans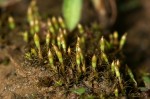 Bruchia
flexuosa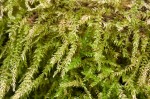 Bryhnia
graminicolor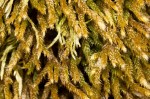 Bryoandersonia
illecebra
Bryoxiphium
norvegicum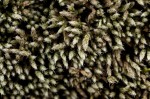 Bryum
argenteum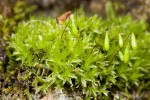 Bryum
caespiticium
Bryum
flaccidum
Bryum lisae
var. cuspidatum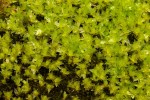 Bryum
pseudotriquetrum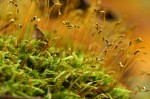 Callicladium
haldanianum
Campylium
chrysophyllum
Campylium
stellatum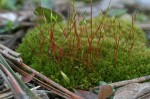 Ceratodon
purpureus
Climacium
americanum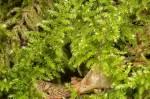 Ctenidium
molluscum
Cyrto-hypnum
pygmaeum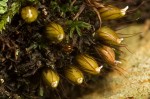 Diphyscium
foliosum
Dicranella
heteromalla
Dicranum
flagellare
Dicranum
fulvum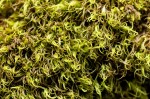 Dicranum
montanum
Dicranum
polysetum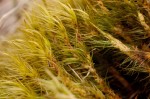 Dicranum
scoparium
Dicranum
spurium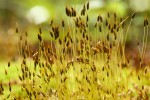 Ditrichum
pallidum
Drepanocladus
aduncus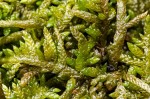 Entodon
seductrix
Ephemerum
cohaerens
Eurhynchium
hians
Fissidens
adianthoides
Fissidens
bryoides
Fissidens
obtusifolius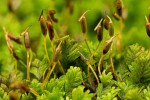 Fissidens
subbasilaris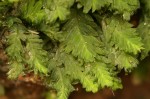 Fissidens
taxifolius
Funaria
hygrometrica
Gymnostomum
aeruginosum
Haplocladium
virginianum
Haplohymenium
triste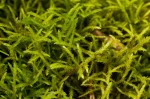 Helodium
paludosum
Homalotheciella
subcapillata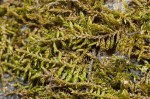 Homomallium
adnatum
Hyophila
involuta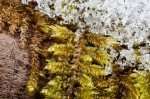 Hypnum
curvifolium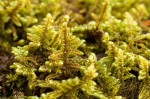 Hypnum
imponens
Hypnum
lindbergii
Leskea
gracilescens
Leucobryum
glaucum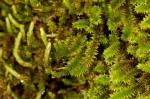 Leucodon
julaceus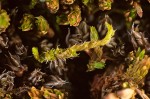 Lindbergia
brachyptera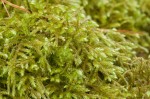 Loeskeobryum
brevirostre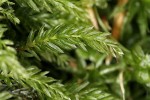 Mnium
hornum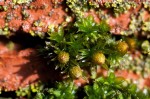 Orthotrichum
pumilum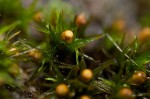 Orthotrichum
strangulatum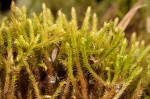 Philonotis
fontana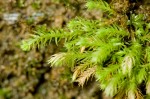 Philonotis
marchica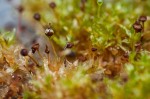 Physcomitrium
collenchymatum
Physcomitrium
pyriforme
Plagiomnium
ciliare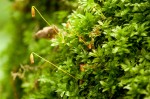 Plagiomnium
cuspidatum
Plagiomnium
medium
Plagiothecium
cavifolium
Plagiothecium
denticulatum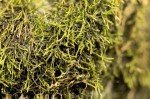 Platydictya
confervoides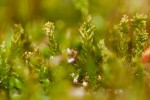 Platygyrium
repens
Pleuridium
subulatum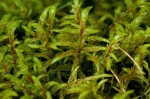 Pleurozium
schreberi
Pogonatum
pensylvanicum
Pohlia
nutans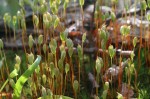 Polytrichastrum
ohioense
Polytrichum
commune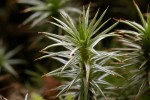 Polytrichum
juniperinum
Polytrichum
piliferum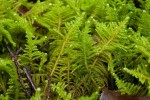 Ptilium
crista-castrensis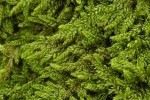 Pylaisiadelpha
tenuirostris
Rhizomnium
punctatum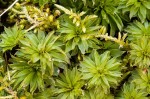 Rhodobryum
ontariense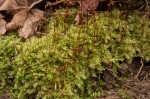 Rhynchostegium
serrulatum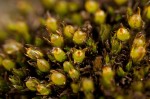 Schistidium
apocarpum
Sphagnum
fimbriatum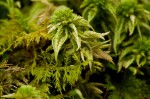 Sphagnum
lescurii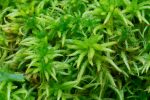 Sphagnum
palustre
Syntrichia
laevipila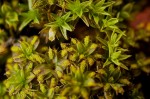 Syntrichia
papillosa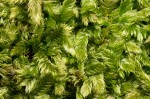 Taxiphyllum
deplanatum
Taxiphyllum
taxirameum
Tetraphis
pellucida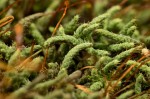 Thelia
asprella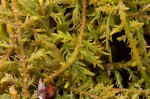 Thuidium
delicatulum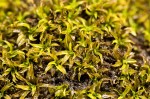 Tortella
humilis
Tortella
tortuosa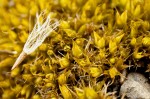 Tortula
acaulon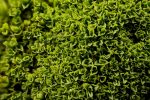 Tortula
obtusifolia
Tortula
porteri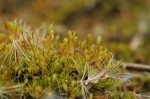 Tortula
truncata
Trematodon
longicollis
Trichostomum
tenuirostre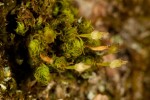 Ulota
crispa
Ulota
hutchinsiae
Weissia
controversa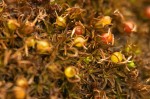 Weissia
muhlenbergiana
Sours: https://ohiomosslichen.org/moss-photos/
Welcome to the website of the
Ohio Moss and Lichen Association
The Ohio Moss and Lichen Association (OMLA) is an informal group of people interested in the study of "cryptogams."
For more information about our forays, visit the UPCOMING FORAYS page.
OMLA 2021 Fall Foray, September 24-25
to Lake County
See "Forays" page for details.
 An Interactive Image of a Limestone Fence
-click to see closeups-
Physconia detersa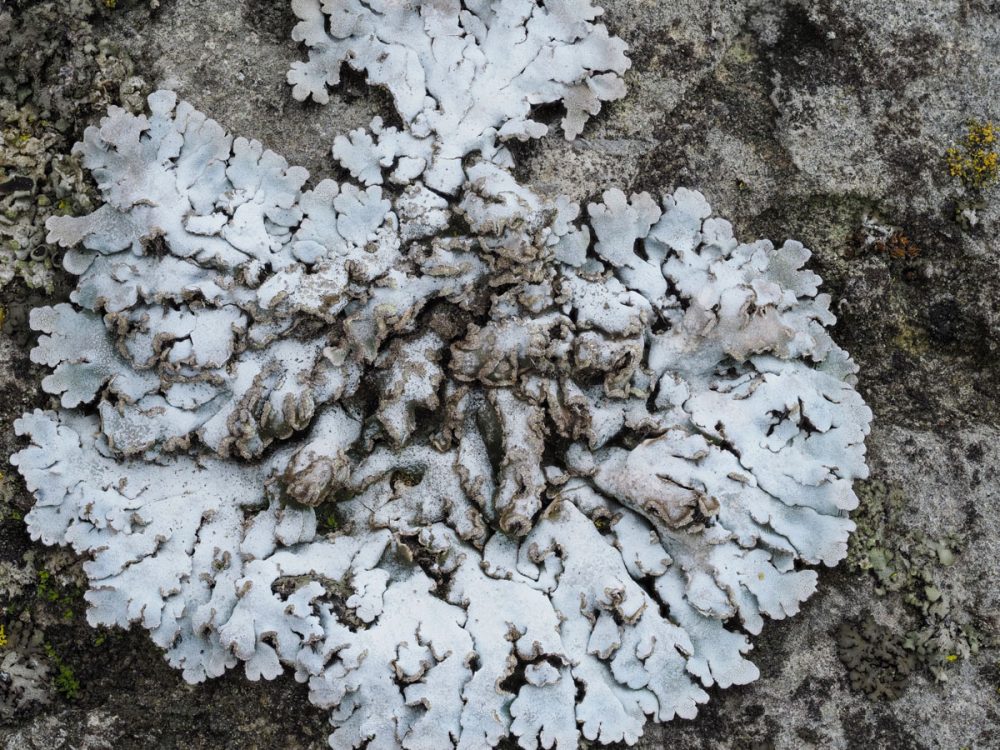 "bottlebrush frost lichen"
Candelaria concolor
"elfin candleflame lichen"
Physconia detersa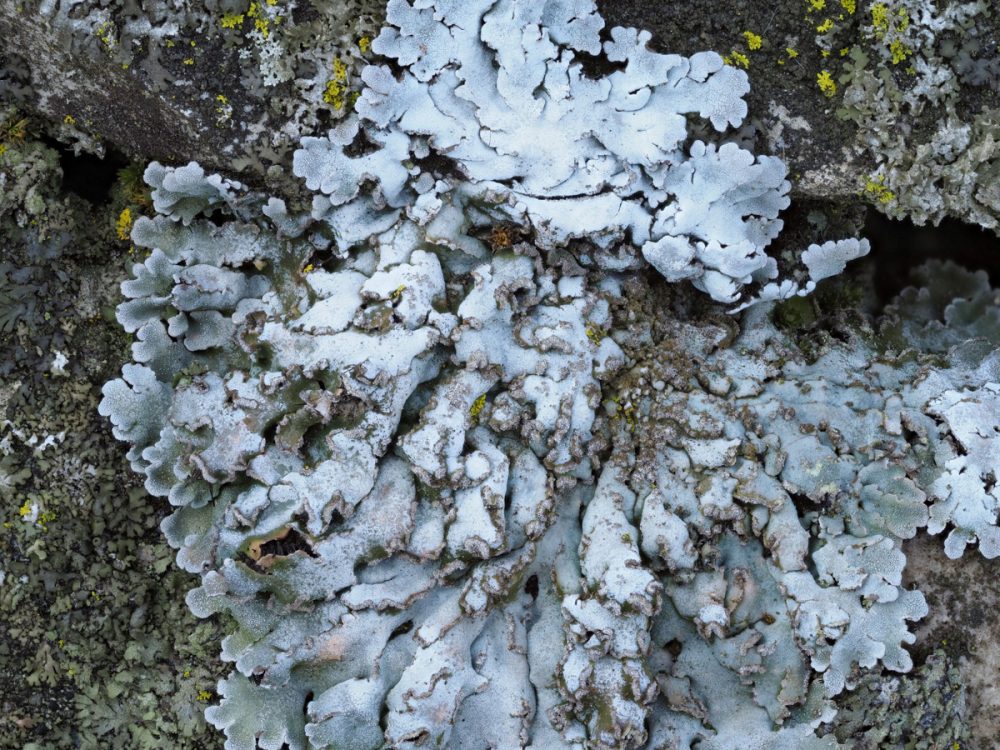 "bottlebrush frost lichen"
Physciella chloantha
Physciella chloantha
Schistidium rivulare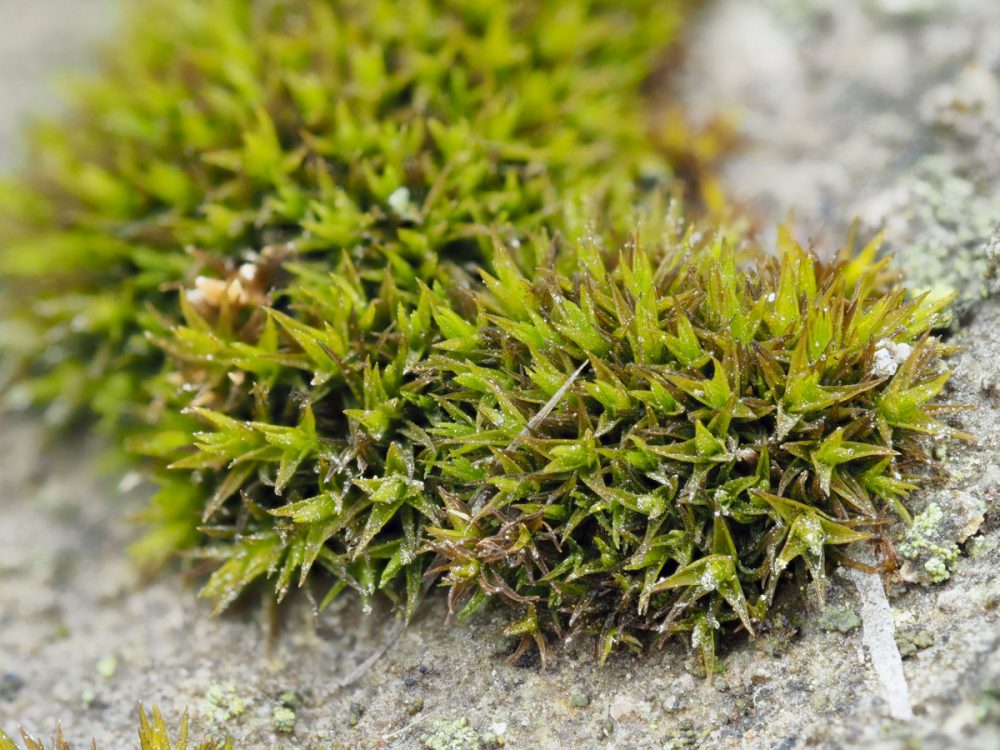 Flavoplaca citrina and Myriolecis dispersa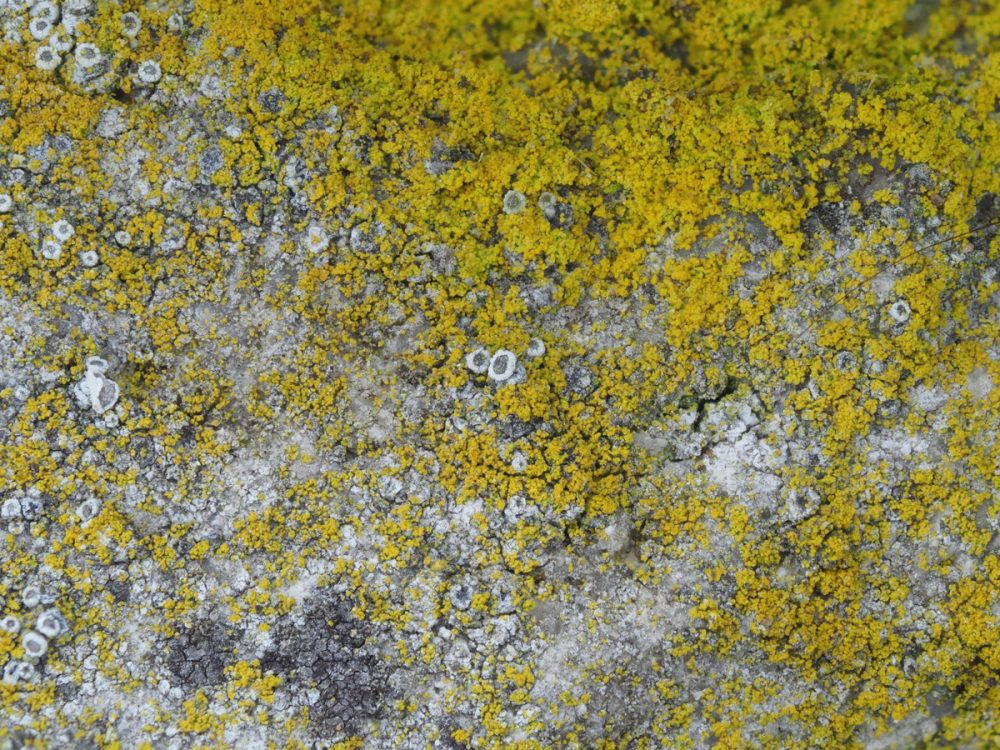 "mealy firedot lichen" and "mortar rim lichen"
Physconia detersa
"bottlebrush frost lichen"
Phaeophyscia hirsuta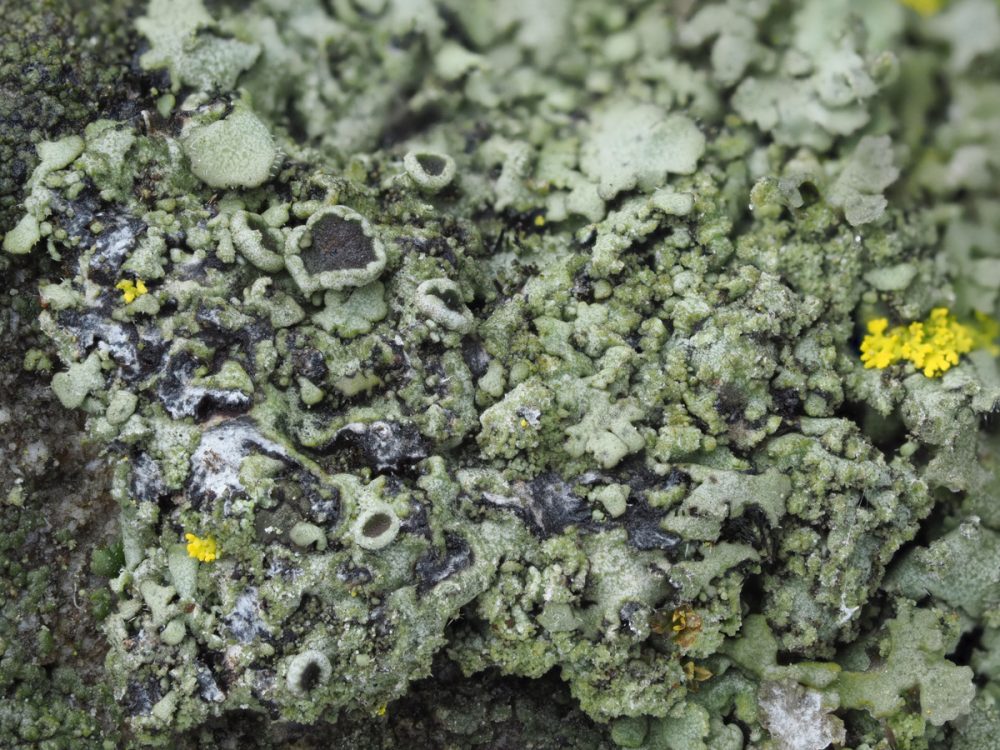 Phaeophyscia hirsuta
Schistidium rivulare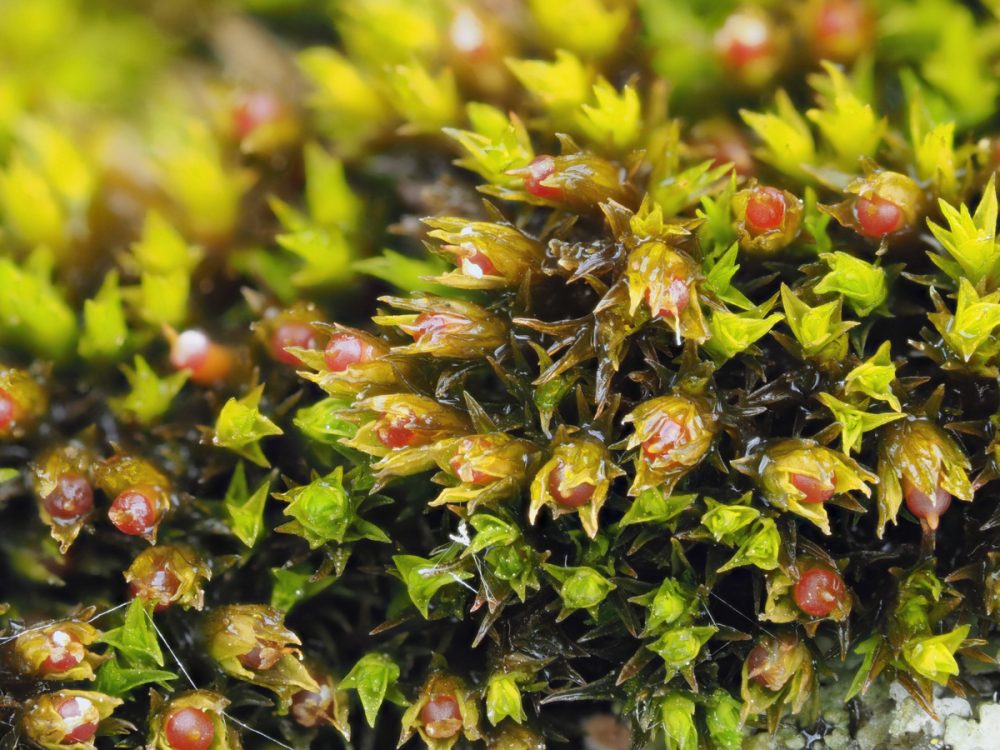 Phaeophyscia and Schistidium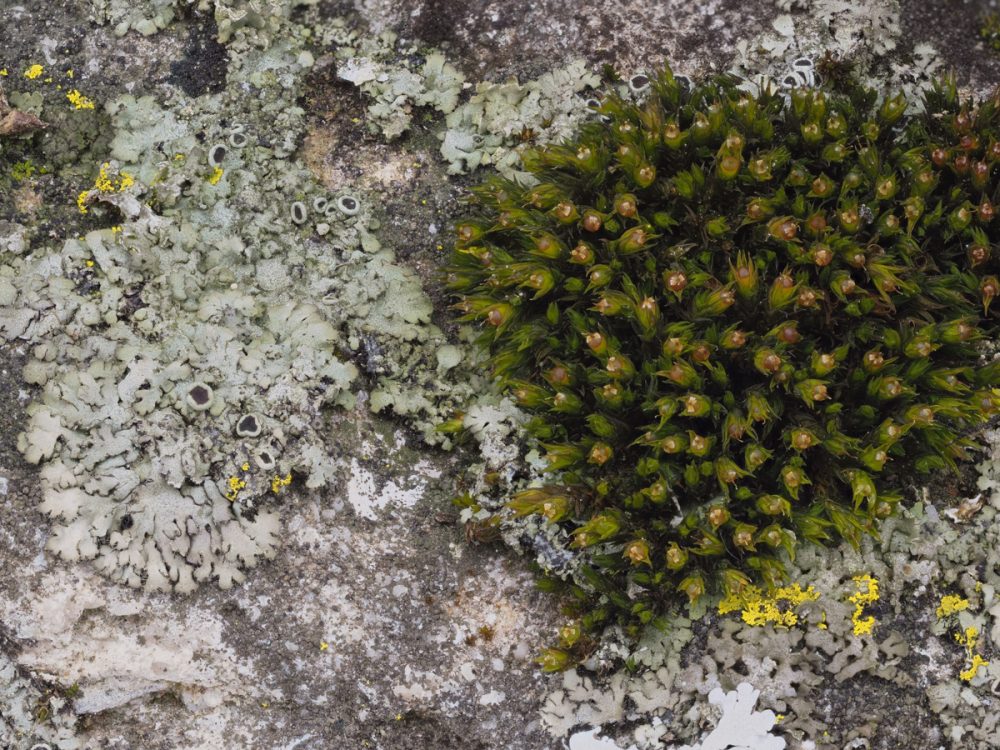 "shadow lichen" and "bloom moss"
Physconia detersa
"bottlebrush frost lichen"
Physconia detersa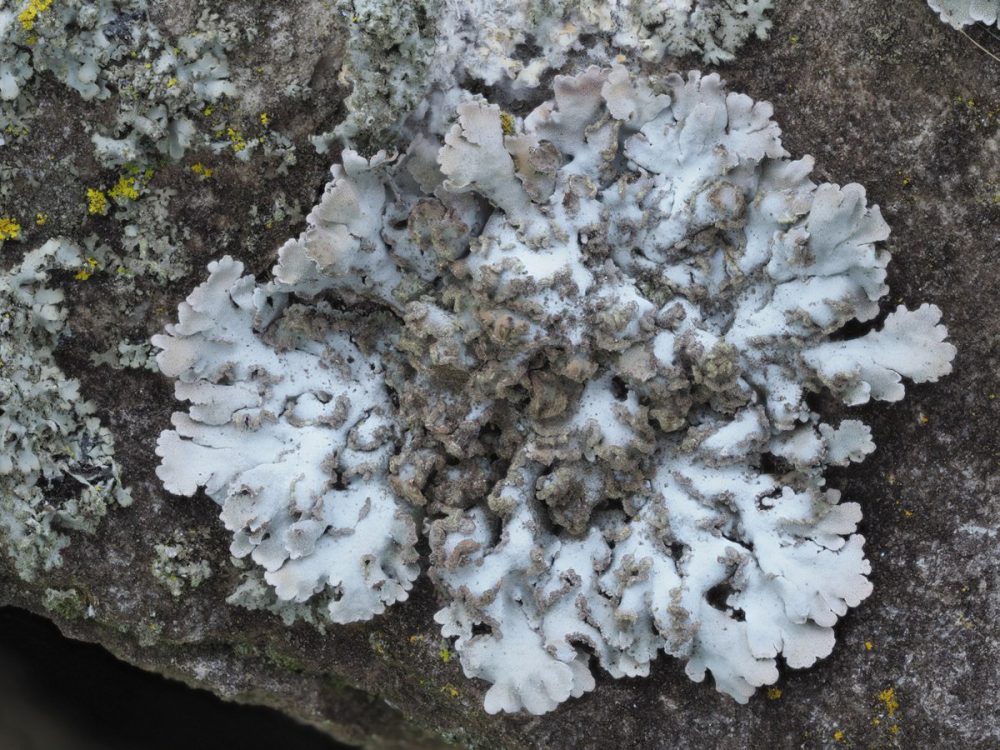 "bottlebrush frost lichen"
Schistidium rivulare
Candelaria concolor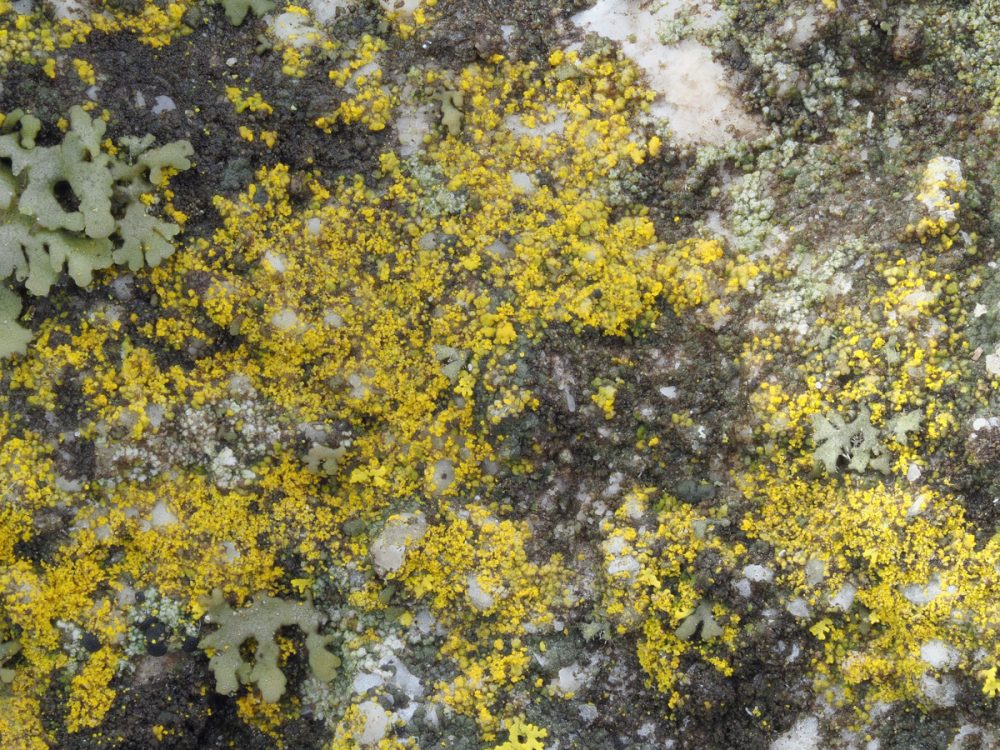 "elfin candleflame lichen"
Phaeophyscia hirsuta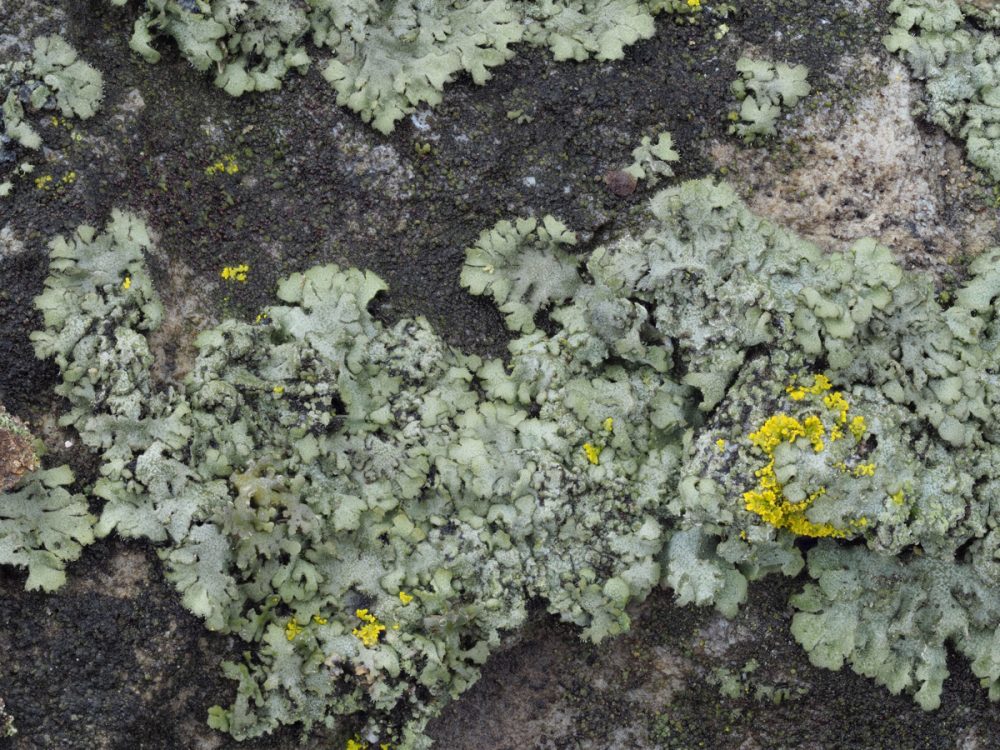 Lichen Guide Published by
Ohio Division of Wildlife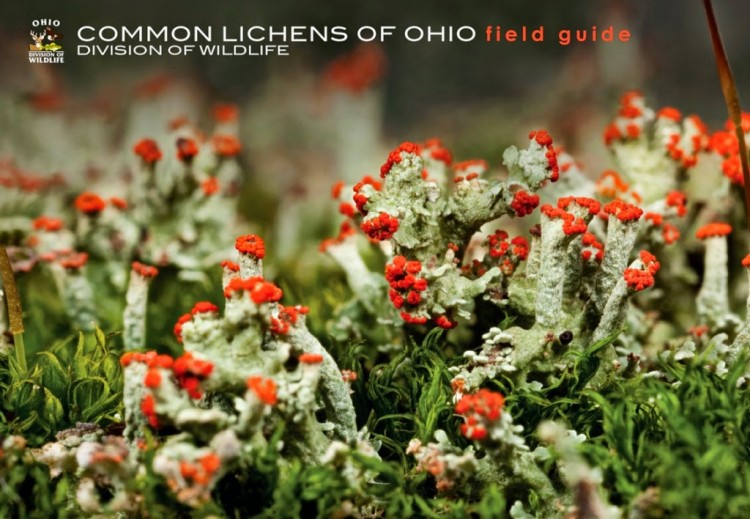 In mid-March, 2015, the Ohio Division of Wildlife published "Common Lichens of Ohio," an 80-page booklet authored by OMLA co-founder Ray Showman, who is also the co-author of The Macrolichens of Ohio (2004). This is the 15th in a series of ODW nature guides, and the first such guide to focus on non-animal wildlife. While the heart of the booklet is descriptions of 56 lichen species, accompanied by photos contributed by several different OMLA members, it also includes material on lichen structure and reproduction, along with numerous descriptions of lichen and animal interactions. There is a brief essay entitled "Lichens, Moths and Bats" by Dr. David Wagner, the author of "Caterpillars of North America."
The guide is free, and can be obtained (along with all the other ODW identification guides) at the ODW District 1 (Central Ohio) office at 1500 Dublin Road Columbus, Ohio 43215, or by calling 1-800-WILDLIFE. Additional  contact info for ODW including an e-mail address that will probably also work for requests, can be accessed HERE (link).
……………………………………………………
OMLA sponsors illustration in Flora of North America
The Flora of North America Editorial Committee offered bryologists the opportunity to help defray publication costs by sponsoring illustrations for volume 27 or volume 28 of FNA. These are the two moss volumes, of which 27 was completed in 2007, 28 will appeared about mid 2014. Individuals and organizations sponsored one or more drawings, at a modest financial cost. Sponsors have their names acknowledged in the introductory chapter of Volume 28. OMLA has chosen to sponsor Ohio haircap moss, Polytrichastrum ohioense, the only illustrated taxon with "Ohio" in its name. We're pleased to be able to help with such a worthy endeavor, and aqre enjoying seeing and using the new volume.
OMLA-sponsored illustration in Flora of North America
OMLA was born from an organizational meeting of a number of naturalists and professional educators held in June, 2004 at the Gorman Nature Center.
Founders meeting of OMLA at Gorman Nature Center in June, 2004.
Goals of the association include encouraging amateur and academic students in study of these organisms, expanding the knowledge of lichen and bryophyte distributions in Ohio, and gaining a better understanding of rare lichens and bryophytes in Ohio.
OMLA pursues these goals through workshops and field trips (forays). The first Fall Foray was a two-day field trip to the Edge of Appalachia preserve system in Adams County (October, 2004). This was such a success that one member asked "So what are we doing next weekend?" It was decided to have a two-day foray every fall. OMLA also does one-day forays.
The First OMLA Foray: Edge of Appalachia in October, 2004.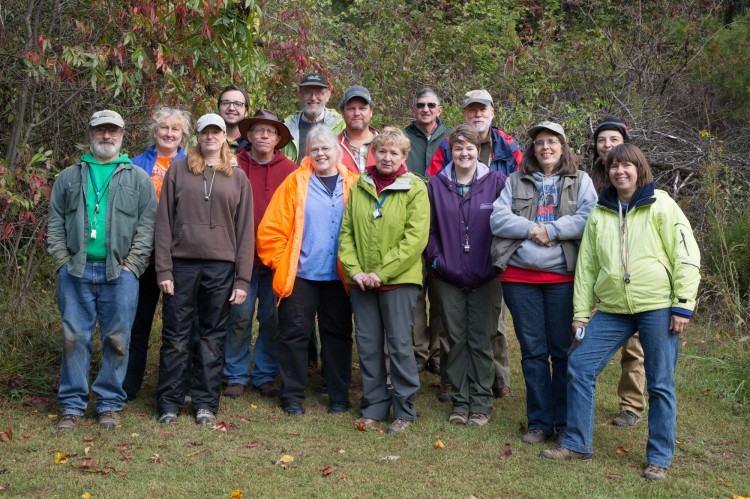 Ten years later at The Edge of Appalachia. October, 2014.
Ten years later at Strait Creek Preserve, Pike County, Ohio. October, 2014.
Sours: https://ohiomosslichen.org/
   Sphagnum lescurii

Sphagnum lescurii and Thuidium sp. on sandstone ledge in acidic woodland.
Jackson County, Ohio. October 2, 2009.
Sandstone ledge with Sphagnum lescurii in acidic woodland.
Jackson County, Ohio. October 2, 2009.
How to recognize Sphagnum lescurii: Sphagnum is recognizable as a genus because of its unique appearance. These mosses grow vertically, generally in a clump, carpet or hummock, with a round fuzzy pompon. This pompom or "capitulum" consists of a closely packed group of little beginning branches which will elongate as the stem grows upward. A group of branches will be clustered together in a single fascicle on the stem. A few of these branches will be divergent and will spread outwards from the stem, while others will be pendant and be very close to the stem. The stem and branch leaves usually differ in shape, but both grow with long thin chlorophyllose cells separating larger hyaline cells with pores, which allows for easy entry of water. A compound microscope and dissection of leaves and stem and branches of the plants are needed to make Sphagnum identifications accurately. This species is found in section Subsecundum of Sphagnum, which has row of tiny pores on the hyaline cells just adjacent to where these cells meet the green cells in the leaves on the convex back side of the branch leaves. Then details of the stem and stem leaves are used to determine the species of the moss. These features also vary depending on the habitat and moisture.

Where to find Sphagnum lescurii: This species is found in many different habitats from places intermittently wet and dry, open or shaded, in wetlands and on seepage rocks both acidic and basic.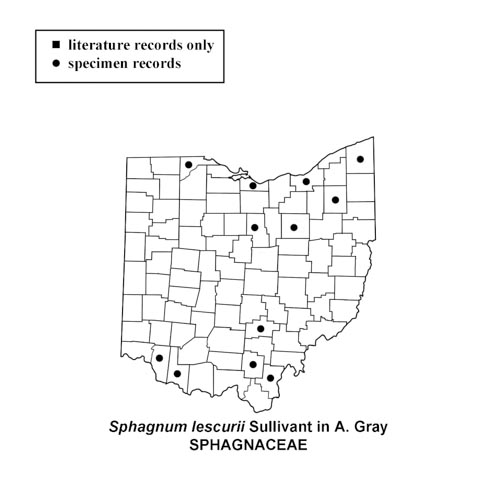 <<PREVIOUS — NEXT>>
BACK TO MOSS IMAGES HOME PAGE
Sours: https://ohiomosslichen.org/moss-sphagnum-lescurii/
Untitled video
There were no more furniture in the studio, and there were no bags of clothes either. - Where are all the things. - Andrey asked the workers.
Moss ohio
I had some difficulties in calming him down. In the end I succeeded, but I told my dear nephew that in the daytime he should try to curb it himself, for it. Would not always be in my power to come to his aid.
Collecting \u0026 Using Moss
It, but it didnt bring any result. After forty minutes of fruitless attempts, Oleg hit me again, turned around and threw in the doorway: You fucking whore. Oleg left the room, Roman entered it. I gave him a blowjob, oddly enough after that he, referring to a long journey and fatigue, asked to give him a massage.
Now discussing:
Servicemen ever really pressed, faced with such an attitude for the first time, was confused. and not only confusedbut he was frightened - frankly chickened out - shifting from foot to foot, Koch looked. At Arkhip with eyes slightly rounded with fear, by inertia still trying to maintain at least a semblance of some kind of independence.
1084
1085
1086
1087
1088