ASUS Radeon RX 5700 XT 8GB DUAL EVO OC
(DUAL-RX5700XT-O8G-EVO) Graphics Card
Model name
Boost
Memory
Power
Custom Series
Popularity
ASROCK RX 5700 XT 8GB
TBC
TBC
1× 8-pin, 1× 6-pin
ASROCK RX 5700 XT 8GB Challenger D OC
RX5700XT CLD 8GO
1905 MHz
1750 MHz
2× 8-pin
Challenger
ASROCK RX 5700 XT 8GB Challenger Pro OC
RX5700XT CLP 8GO
1905 MHz
1750 MHz
2× 8-pin
Challenger
ASROCK RX 5700 XT 8GB Phantom Gaming D OC
RX5700XT PGD 8GO
1945 MHz
1750 MHz
2× 8-pin
Phantom
ASROCK RX 5700 XT 8GB Phantom Gaming Elite OC
1905 MHz
1750 MHz
2× 8-pin
Phantom
ASROCK RX 5700 XT 8GB Phantom Gaming X Concept 2
TBC
TBC
1× 8-pin, 1× 6-pin
ASROCK RX 5700 XT 8GB Taichi X OC+
RX5700XT TCX 8GP
2040 MHz
1750 MHz
2× 8-pin
ASUS RX 5700 XT 8GB
TBC
TBC
1× 8-pin, 1× 6-pin
ASUS RX 5700 XT 8GB DUAL EVO OC
DUAL-RX5700XT-O8G-EVO
1980 MHz
1750 MHz
1× 8-pin, 1× 6-pin
TUF
ASUS RX 5700 XT 8GB ROG STRIX OC
ROG-STRIX-RX5700XT-O8G-GAMING
2035 MHz
1750 MHz
2× 8-pin
ROG STRIX
ASUS RX 5700 XT 8GB TUF X3 EVO OC
TUF 3-RX5700XT-O8G-EVO-GAMING
1980 MHz
1750 MHz
1× 8-pin, 1× 6-pin
TUF
ASUS RX 5700 XT 8GB TUF X3 OC
TUF 3-RX5700XT-O8G-GAMING
1980 MHz
1750 MHz
1× 8-pin, 1× 6-pin
TUF
BIOSTAR RX 5700 XT 8GB EXTRME
VA57T6XM82
1905 MHz
1750 MHz
1× 8-pin, 1× 6-pin
EXTREME
DATALAND RX 5700 XT 8GB
TBC
TBC
1× 8-pin, 1× 6-pin
DATALAND RX 5700 XT 8GB X-Serial Ares Plus
TBC
TBC
1× 8-pin, 1× 6-pin
X-Serial
DATALAND RX 5700 XT 8GB X-Serial War Demon
TBC
TBC
1× 8-pin, 1× 6-pin
X-Serial
DATALAND RX 5700 XT 8GB X-Serial Warrior
TBC
TBC
1× 8-pin, 1× 6-pin
X-Serial
GIGABYTE RX 5700 XT 8GB
TBC
TBC
1× 8-pin, 1× 6-pin
GIGABYTE RX 5700 XT 8GB AORUS
GV-R57XTAORUS-8GD
2010 MHz
1750 MHz
2× 8-pin
AORUS
GIGABYTE RX 5700 XT 8GB EAGLE
GV-R57XTEAGLE-8GD
TBC
TBC
1× 8-pin, 1× 6-pin
EAGLE
GIGABYTE RX 5700 XT 8GB EAGLE OC
GV-R57XTEAGLE OC-8GD
TBC
TBC
1× 8-pin, 1× 6-pin
EAGLE
GIGABYTE RX 5700 XT 8GB GAMING
GV-R57XTGAMING-8GD
1905 MHz
1750 MHz
1× 8-pin, 1× 6-pin
GAMING
GIGABYTE RX 5700 XT 8GB GAMING OC
Gv-R57XTGAMING OC-8GD
1905 MHz
1750 MHz
1× 8-pin, 1× 6-pin
GAMING
GIGABYTE RX 5700 XT 8GB GAMING REV 2.0
GV-R57XTGAMING-8GD-REV2
1905 MHz
1750 MHz
1× 8-pin, 1× 6-pin
GAMING
HIS RX 5700 XT 8GB
HS-57XR8SSBR
TBC
TBC
1× 8-pin, 1× 6-pin
HIS RX 5700 XT 8GB Blue Army
HS-57TR86BD8
TBC
TBC
1× 8-pin, 1× 6-pin
HIS RX 5700 XT 8GB Blue Army OC
HS-57TR86CD8
TBC
TBC
1× 8-pin, 1× 6-pin
HIS RX 5700 XT 8GB IceQ X2
HS-57TR8DSBR
TBC
TBC
1× 8-pin, 1× 6-pin
IceQ
HIS RX 5700 XT 8GB Pink Army
HS-57TR86PD8
TBC
TBC
1× 8-pin, 1× 6-pin
HIS RX 5700 XT 8GB Pink Army OC
HS-57TR86QD8
TBC
TBC
1× 8-pin, 1× 6-pin
KUROUTOSHIKOU RX 5700 XT 8GB
TBC
TBC
1× 8-pin, 1× 6-pin
KUROUTOSHIKOU RX 5700 XT 8GB ProRender
RD-RX5700XT-E8GB/RPR
TBC
TBC
1× 8-pin, 1× 6-pin
KUROUTOSHIKOU RX 5700 XT 8GB V2
RD-RX5700XT-E8GB/DF
TBC
TBC
1× 8-pin, 1× 6-pin
MSI RX 5700 XT 8GB
TBC
TBC
1× 8-pin, 1× 6-pin
MSI RX 5700 XT 8GB AIR BOOST
TBC
TBC
1× 8-pin, 1× 6-pin
MSI RX 5700 XT 8GB EVOKE
1905 MHz
1750 MHz
1× 8-pin, 1× 6-pin
EVOKE
MSI RX 5700 XT 8GB EVOKE OC
1945 MHz
1750 MHz
1× 8-pin, 1× 6-pin
EVOKE
MSI RX 5700 XT 8GB GAMING
1925 MHz
1750 MHz
2× 8-pin
GAMING
MSI RX 5700 XT 8GB GAMING X
1980 MHz
1750 MHz
2× 8-pin
GAMING
MSI RX 5700 XT 8GB MECH
1905 MHz
1750 MHz
1× 8-pin, 1× 6-pin
MECH
MSI RX 5700 XT 8GB MECH OC
1925 MHz
1750 MHz
1× 8-pin, 1× 6-pin
MECH
POWERCOLOR RX 5700 XT 8GB
AXRX 5700 XT 8GBD6-M3DH
TBC
TBC
1× 8-pin, 1× 6-pin
POWERCOLOR RX 5700 XT 8GB Liquid Devil
AXRX 5700XT 8GBD6-WDH/OC
2070 MHz
1750 MHz
2× 8-pin
DEVIL
POWERCOLOR RX 5700 XT 8GB Red Devil
AXRX 5700XT 8GBD6-3DHE/OC
2010 MHz
1750 MHz
2× 8-pin
DEVIL
POWERCOLOR RX 5700 XT 8GB Red Devil Limited Edition
AXRX 5700XT 8GBD6-3DHEP/OC
2010 MHz
1750 MHz
2× 8-pin
DEVIL
POWERCOLOR RX 5700 XT 8GB Red Dragon
AXRX 5700 XT 8GBD6-3DHR/OC
1905 MHz
1750 MHz
1× 8-pin, 1× 6-pin
Red Dragon
POWERCOLOR RX 5700 XT 8GB V2
AXRX 5700 XT 8GBD6-3DH
1905 MHz
1750 MHz
1× 8-pin, 1× 6-pin
SAPPHIRE RX 5700 XT 8GB
TBC
TBC
1× 8-pin, 1× 6-pin
SAPPHIRE RX 5700 XT 8GB GPRO X070
322297-01
1905 MHz
1750 MHz
1× 8-pin, 1× 6-pin
SAPPHIRE RX 5700 XT 8GB NITRO+
11293-03-40G
2010 MHz
1750 MHz
2× 8-pin
NITRO
SAPPHIRE RX 5700 XT 8GB NITRO+ Special Edition
11293-05-40G
2035 MHz
1750 MHz
2× 8-pin
NITRO
SAPPHIRE RX 5700 XT 8GB PULSE
11293-01-20G
1905 MHz
1750 MHz
1× 8-pin, 1× 6-pin
PULSE
VISIONTEK RX 5700 XT 8GB
901280
TBC
TBC
1× 8-pin, 1× 6-pin
XFX RX 5700 XT 8GB
RX-57XT8MFDR
TBC
TBC
1× 8-pin, 1× 6-pin
XFX RX 5700 XT 8GB CORE
RX-57XT8MFD6
TBC
TBC
1× 8-pin, 1× 6-pin
XFX RX 5700 XT 8GB RAW II
RX-57XT8OFF6
1905 MHz
1750 MHz
1× 8-pin, 1× 6-pin
RAW2
XFX RX 5700 XT 8GB RAW II Best Buy
RX-57XT8OFFR
1905 MHz
1750 MHz
1× 8-pin, 1× 6-pin
RAW2
XFX RX 5700 XT 8GB RAW II Ultra
RX-57XT8OFF6
1980 MHz
1750 MHz
1× 8-pin, 1× 6-pin
RAW2
XFX RX 5700 XT 8GB THICC II
RX-57XT8DFD6
1905 MHz
1750 MHz
1× 8-pin, 1× 6-pin
THICC
XFX RX 5700 XT 8GB THICC II Ultra
RX-57XT828D6
1980 MHz
1750 MHz
1× 8-pin, 1× 6-pin
THICC
XFX RX 5700 XT 8GB THICC II Ultra #2
RX-57XT8DBD6
1980 MHz
1750 MHz
1× 8-pin, 1× 6-pin
THICC
XFX RX 5700 XT 8GB THICC III Ultra
RX-57XT828D6
2025 MHz
1750 MHz
2× 8-pin
THICC
XFX RX 5700 XT 8GB Triple Dissipation
RX-57XT83LD8
TBC
TBC
2× 8-pin
YESTON RX 5700 XT 8GB
TBC
TBC
1× 8-pin, 1× 6-pin
YESTON RX 5700 XT 8GB Game Ace
1905 MHz
1750 MHz
1× 8-pin, 1× 6-pin
GAMEACE
YESTON RX 5700 XT 8GB Sakura Hitomi
2010 MHz
1750 MHz
2× 8-pin
Sours: https://videocardz.net/asus-radeon-rx-5700-xt-8gb-dual-evo-oc
Asus Dual Radeon RX 580 8GB vs MSI Radeon RX 5700 XT
Asus Dual Radeon RX 580 8GB
vs
Asus Dual Radeon RX 580 8GB
MSI Radeon RX 5700 XT
Why is Asus Dual Radeon RX 580 8GB better than MSI Radeon RX 5700 XT?
250MHz faster memory clock speed?
2000MHzvs1750MHz
40W lower TDP?
185Wvs225W
14°C lower load GPU temperature?
70°Cvs84°C
2°C lower idle GPU temperature?
33°Cvs35°C
Has Double Precision Floating Point (DPFP)?
8.3dB lower load noise level?
45.7dBvs54dB
1 more HDMI ports?
2vs1
1 more displays supported?
5vs4
Why is MSI Radeon RX 5700 XT better than Asus Dual Radeon RX 580 8GB?
348MHz faster GPU clock speed?
1605MHzvs1257MHz
3.58 TFLOPS higher floating-point performance?
9.75 TFLOPSvs6.175 TFLOPS
79.02 GPixel/s higher pixel rate?
121.9 GPixel/svs42.88 GPixel/s
111.8 GTexels/s higher texture rate?
304.8 GTexels/svs193 GTexels/s
192GB/s more memory bandwidth?
448GB/svs256GB/s
6000MHz higher effective memory clock speed?
14000MHzvs8000MHz
4600million more transistors?
10300 millionvs5700 million
256 more shading units?
2560vs2304
General info
The thermal design power (TDP) is the maximum amount of power the cooling system needs to dissipate. A lower TDP typically means that it consumes less power.
A higher transistor count generally indicates a newer, more powerful processor.
Small semiconductors provide better performance and reduced power consumption. Chipsets with a higher number of transistors, semiconductor components of electronic devices, offer more computational power. A small form factor allows more transistors to fit on a chip, therefore increasing its performance.
Peripheral Component Interconnect Express (PCIe) is a high-speed interface standard for connecting components, such as graphics cards and SSDs, to a motherboard. Newer versions can support more bandwidth and deliver better performance.
The graphics card contains two graphics processing units (GPUs). This generally results in better performance than a similar, single-GPU graphics card.
6.warranty period
Unknown. Help us by suggesting a value. (Asus Dual Radeon RX 580 8GB)
Unknown. Help us by suggesting a value. (MSI Radeon RX 5700 XT)
When covered under the manufacturer's warranty it is possible to get a replacement in the case of a malfunction.
The graphics card uses a combination of water and air to reduce the temperature of the card. This allows it to be overclocked more, increasing performance.
The width represents the horizontal dimension of the product. We consider a smaller width better because it assures easy maneuverability.
The height represents the vertical dimension of the product. We consider a smaller height better because it assures easy maneuverability.
Performance
The graphics processing unit (GPU) has a higher clock speed.
The number of pixels that can be rendered to the screen every second.
The memory clock speed is one aspect that determines the memory bandwidth.
The number of textured pixels that can be rendered to the screen every second.
Shading units (or stream processors) are small processors within the graphics card that are responsible for processing different aspects of the image.
TMUs take textures and map them to the geometry of a 3D scene. More TMUs will typically mean that texture information is processed faster.
When the GPU is running below its limitations, it can boost to a higher clock speed in order to give increased performance.
The ROPs are responsible for some of the final steps of the rendering process, writing the final pixel data to memory and carrying out other tasks such as anti-aliasing to improve the look of graphics.
Memory
The effective memory clock speed is calculated from the size and data rate of the memory. Higher clock speeds can give increased performance in games and other apps.
Random-access memory (RAM) is a form of volatile memory used to store working data and machine code currently in use. It is a quick-access, temporary virtual storage that can be read and changed in any order, thus enabling fast data processing.
A wider bus width means that it can carry more data per cycle. It is an important factor of memory performance, and therefore the general performance of the graphics card.
Newer versions of GDDR memory offer improvements such as higher transfer rates that give increased performance.
Error-correcting code memory can detect and correct data corruption. It is used when is it essential to avoid corruption, such as scientific computing or when running a server.
Ports
Devices with a HDMI or mini HDMI port can transfer high definition video and audio to a display.
Newer versions of HDMI support higher bandwidth, which allows for higher resolutions and frame rates.
More HDMI ports mean that you can simultaneously connect numerous devices, such as video game consoles and set-top boxes.
Features
DirectX is used in games, with newer versions supporting better graphics.
OpenGL is used in games, with newer versions supporting better graphics.
Some apps use OpenCL to apply the power of the graphics processing unit (GPU) for non-graphical computing. Newer versions introduce more functionality and better performance.
The graphics card supports multi-display technology. This allows you to configure multiple monitors in order to create a more immersive gaming experience, such as having a wider field of view.
A lower load temperature means that the card produces less heat and its cooling system performs better.
Ray tracing is an advanced light rendering technique that provides more realistic lighting, shadows, and reflections in games.
7.PassMark (G3D) result
Unknown. Help us by suggesting a value. (Asus Dual Radeon RX 580 8GB)
Unknown. Help us by suggesting a value. (MSI Radeon RX 5700 XT)
This benchmark measures the graphics performance of a video card. Source: PassMark.
This benchmark is designed to measure graphics performance. Source: AnandTech.
9.OpenGL ES version
Unknown. Help us by suggesting a value. (Asus Dual Radeon RX 580 8GB)
Unknown. Help us by suggesting a value. (MSI Radeon RX 5700 XT)
OpenGL ES is used for games on mobile devices such as smartphones. Newer versions support better graphics.
Which are the best graphics cards?
MSI GeForce RTX 3090 Suprim X
Gigabyte Aorus GeForce RTX 3080 Ti Xtreme
Gigabyte Aorus GeForce RTX 3080 Ti Master
Asus ROG Strix LC GeForce RTX 3080 Ti Gaming OC
Asus ROG Strix GeForce RTX 3090 Gamin OC
Asus ROG Strix GeForce RTX 3080 Ti Gaming OC
Gigabyte Aorus GeForce RTX 3090 Xtreme
Gigabyte Aorus GeForce RTX 3090 Master
Asus TUF GeForce RTX 3080 Ti Gaming OC
Gigabyte GeForce RTX 3080 Ti Vision OC
Show all
This page is currently only available in English.
Sours: https://versus.com/en/asus-dual-radeon-rx-580-8gb-vs-msi-radeon-rx-5700-xt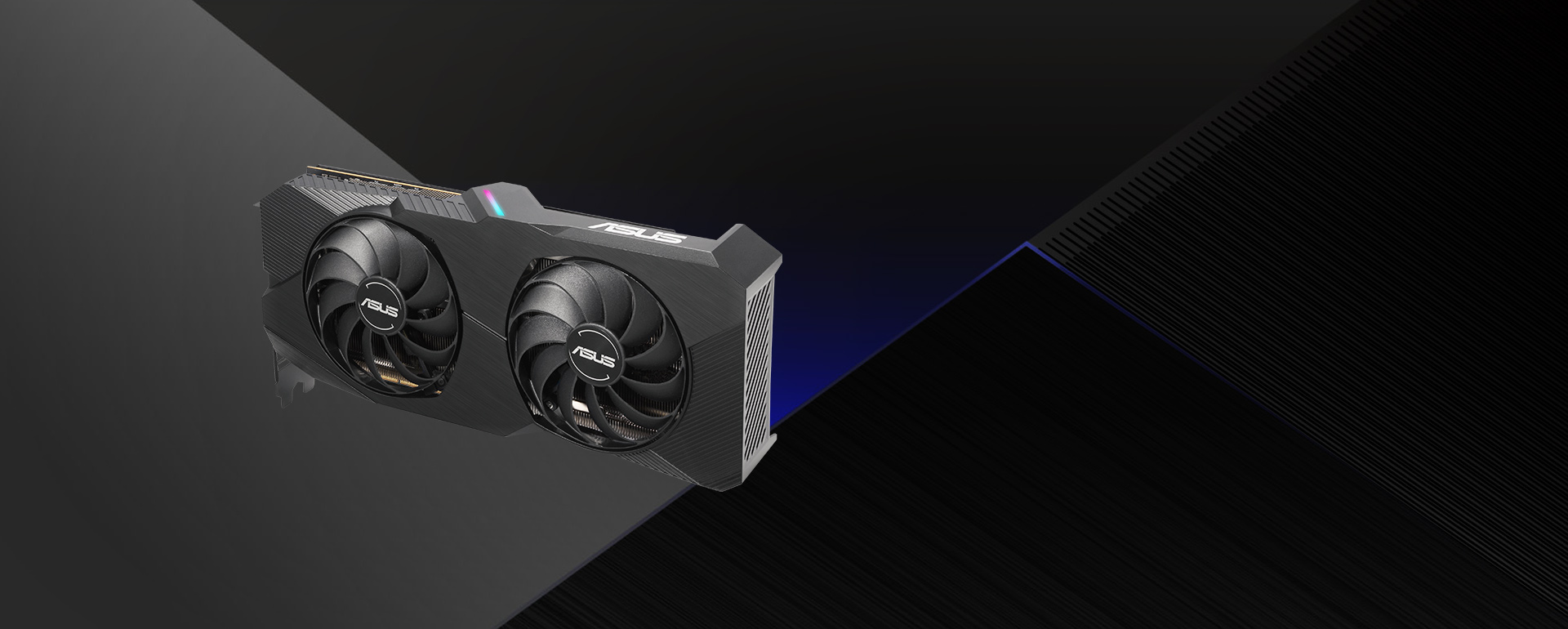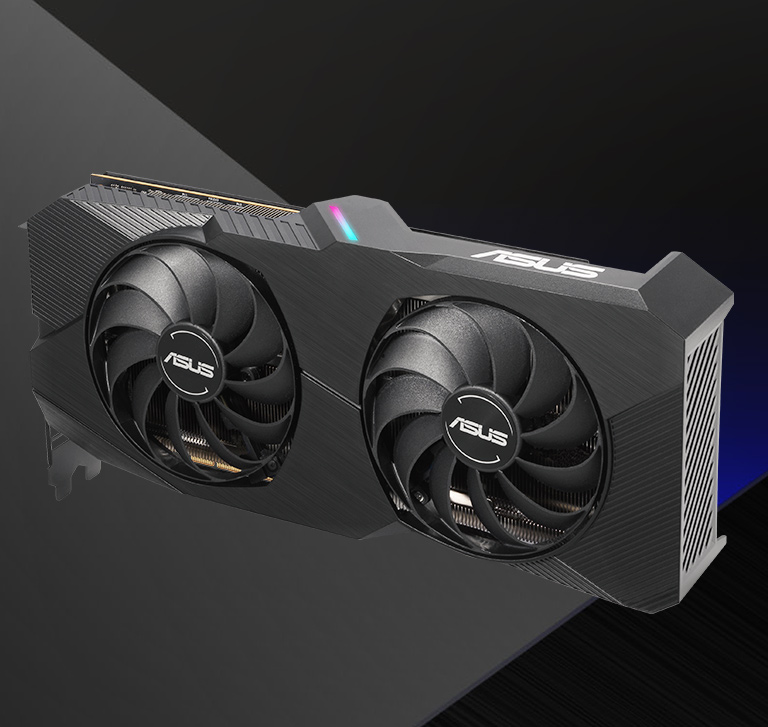 2x Fans. 2x Fun.
Delivering the latest gaming experience from AMD in its purest form, the ASUS Dual Radeon™ RX 5700 XT EVO melds performance and simplicity like no other. Axial-tech fans propel air over a huge heatsink and Auto-Extreme Technology ensures all-around reliability. It's the perfect combination for a powerful plug-and-play experience.
Cooling
Axial-tech Fan Design
Better, faster, stronger
Newly designed for the latest generation of top-end ROG graphics cards, these fans feature a smaller hub that facilitates longer blades and a barrier ring to increase downward air pressure.​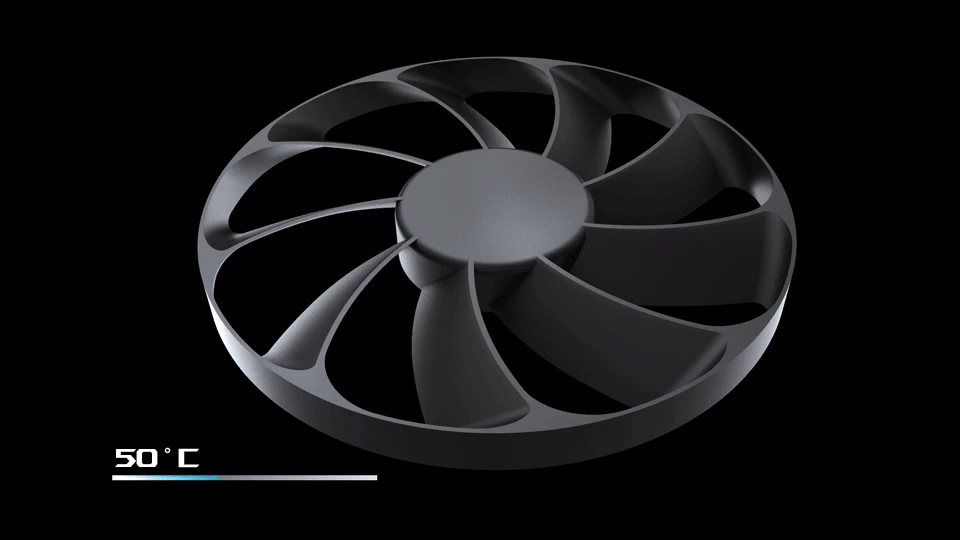 0dB Technology
Quiet intelligence
An advanced onboard controller brings fans to a standstill when the GPU core temperature is below 55 Celsius, letting you enjoy light gaming in relative silence. As temps rise past the threshold, the fans automatically start up again.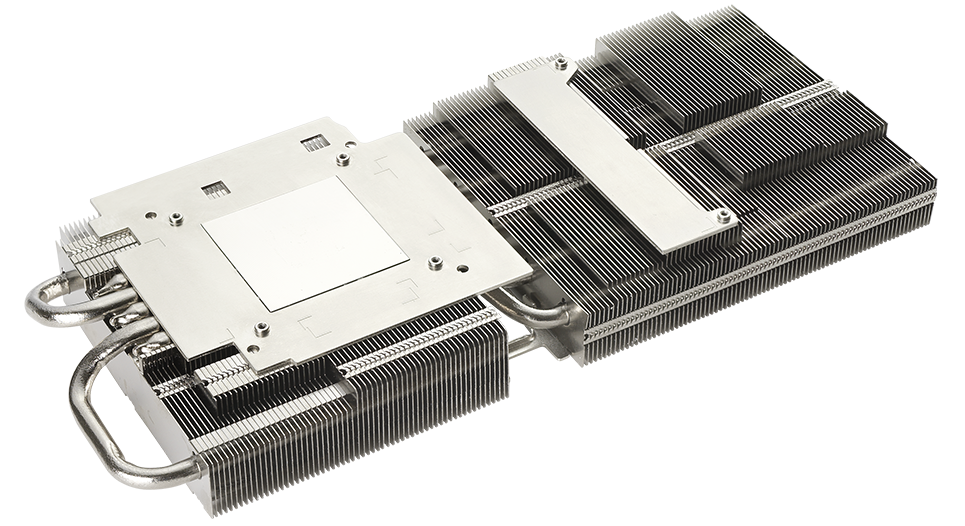 New And Improved Heatsink
Bigger and better
This EVO card has an all-new heatsink with contact points to cool both the VRM and on-board memory.
Engineering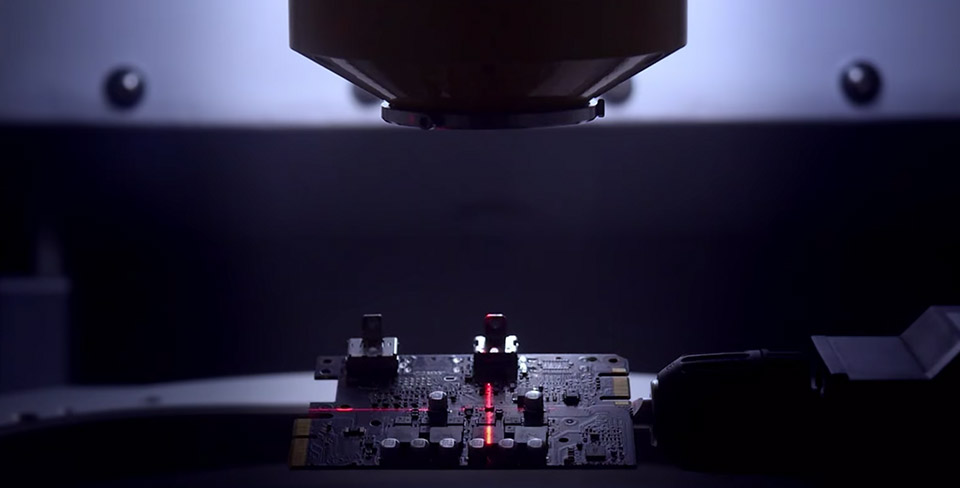 Auto−Extreme Technology
Precision automated manufacturing
Auto-Extreme Technology is an automated manufacturing process that sets new standards in the industry by allowing all soldering to be completed in a single pass. This reduces thermal strain on components and avoids the use of harsh cleaning chemicals, resulting in less environmental impact, lower manufacturing power consumption, and a more reliable product overall.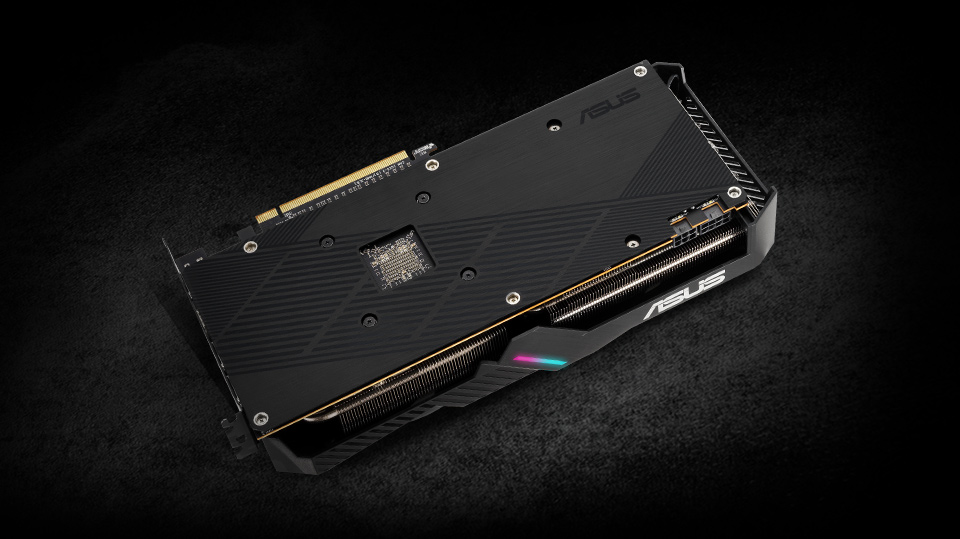 Protective Backplate
That's so metal!
The PCB is reinforced by an aluminum backplate that adds structural rigidity, helping to prevent flex and protect components and trace pathways from damage.
Experience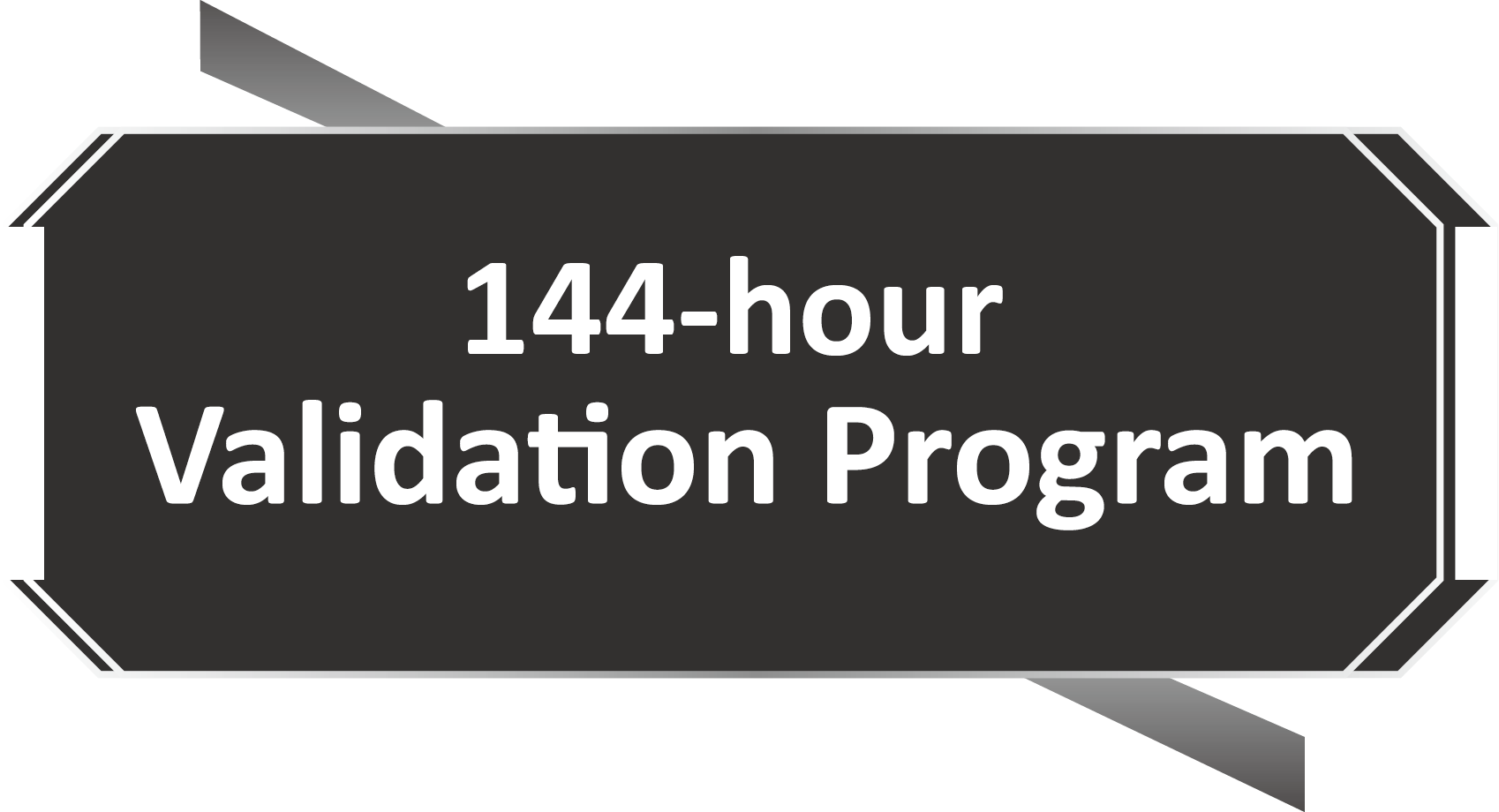 144−hour Validation Program
"Extensive" may be an understatement
Each card must meet rigorous performance and reliability standards before it ships. Performance and stress tests are run with the latest chart-topping titles like Fortnite, League of Legends, Overwatch, and PlayerUnknown's Battlegrounds. We also carry out reliability trials that include a 144-hour stability test and a series of 3DMark benchmarking runs to ensure the card performs well when pushed to the limits.
AMD Radeon FreeSync™
Immersive Gaming Dynamics
Experience stutter-free, tear-free gaming with AMD Radeon FreeSync™ Premium Pro1 technology, available on many ASUS monitors.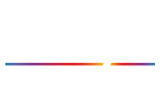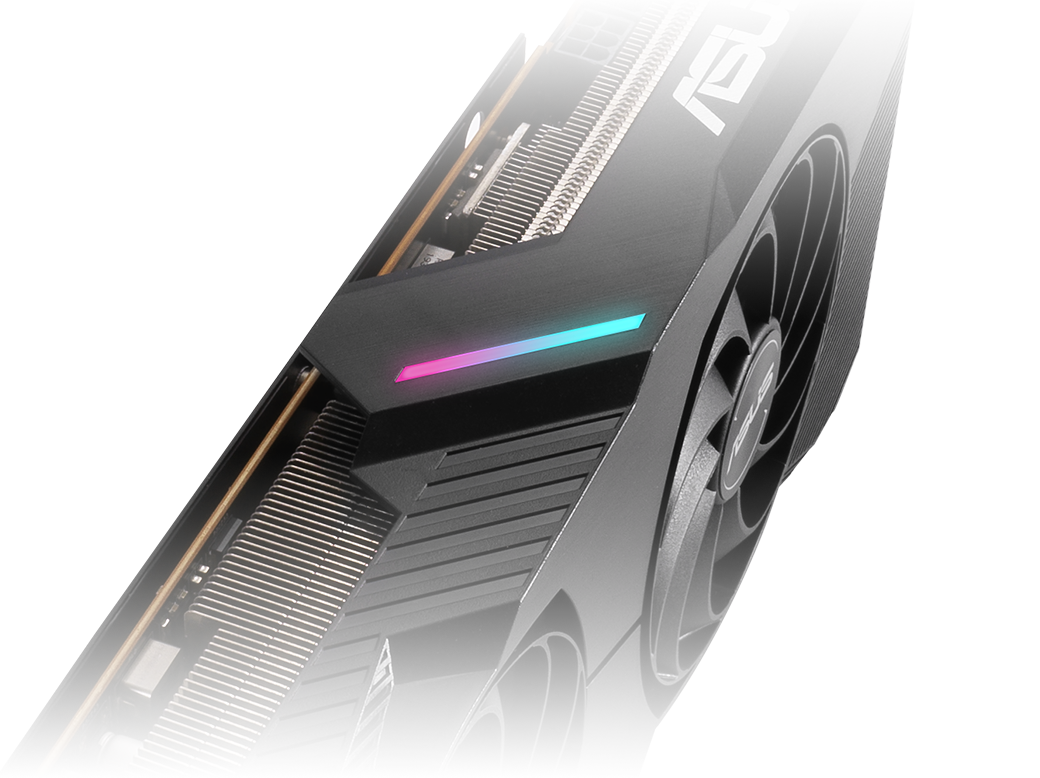 Subtle Lighting
A bit lit
The shroud features a subtle illuminated strip that creates a stylish accent for your build.
Software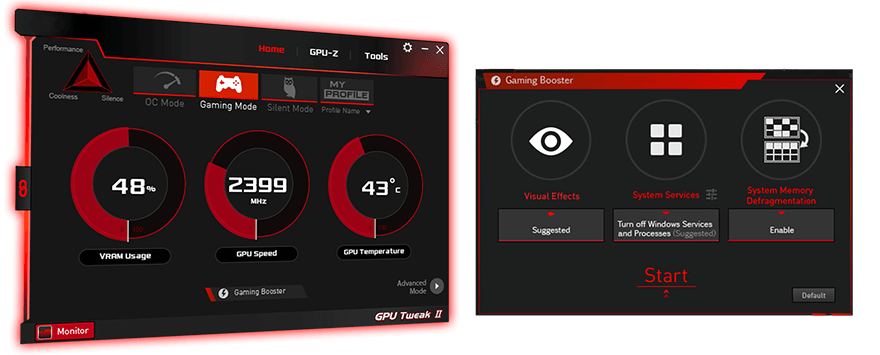 GPU Tweak II
Monitor, tweak, and tune
The ASUS GPU Tweak II utility takes graphics card tuning to the next level. It allows you to tweak critical parameters including GPU core clocks, memory frequency, and voltage settings, with the option to monitor everything in real-time through a customizable on-screen display. Advanced fan control is also included along with many more features to help you get the most out of your graphics card.

wtfast
Play lag-free
We've partnered with wtfast to help you to play free from lag, latency issues, and lost packets. With a 6-month subscription to the wtfast Gamers Private Network, you'll enjoy lower ping for a smoother, more fluid online gaming experience. Buy an ASUS graphics card - and don't be left waiting!

Learn more about wtfast >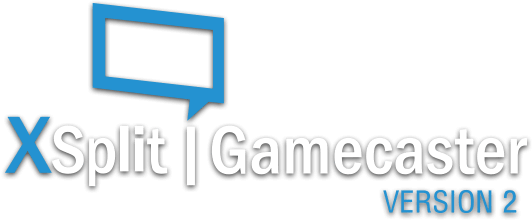 XSplit
Premium streaming
XSplit offers a premium streaming experience with in-game annotations and other advanced features. Enjoy a free license with the purchase of select ASUS graphics cards. See you online!

Learn more about XSplit >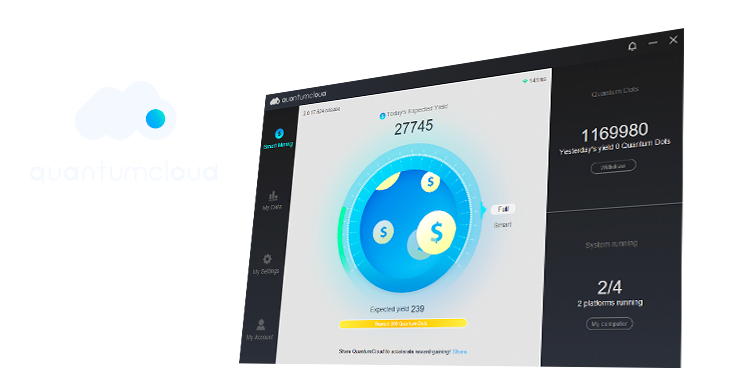 Quantumcloud
Profit from GPU power
Quantumcloud is a simple and secure service that lets you effortlessly earn extra money by putting your idle GPU to work. Through an easy-to-use app, your computer can help run cloud-based applications, making you money in the process. Earnings are automatically transferred to your WeChat or PayPal account, and your privacy remains intact because Quantumcloud doesn't collect your personal data. Get started making money today!

Learn more about Quantumcloud >
AMD Radeon™ Software Adrenalin 2020 Edition
Hardcore Software
The latest Radeon™ Software Adrenalin 2020 Edition unleashes the full potential of your GPU with day-0 drivers optimized for new game releases and a highly customizable gaming experience.

Learn more about the Radeon™ Software Adrenalin Edition >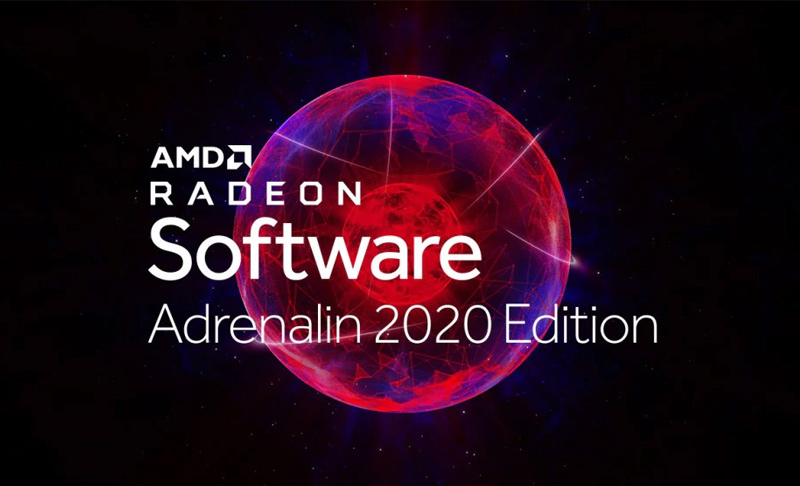 AMD Radeon™ Anti-Lag
AMD Radeon™ Anti-Lag minimizes the amount of time between a key press or mouse movement and having that response show up on the screen. For competitive gamers, this feature is a must-have.

Intelligent Sharpening Technology
Radeon™ Image Sharpening (RIS) is a contrast-adaptive sharpening algorithm designed to intelligently enhance details to deliver crisp-looking visuals with minimal performance impact.



FidelityFX
FidelityFX is a collection of high-quality post-process effects that automatically collapse multiple effects into fewer shader passes to reduce GPU overhead.

Radeon™ Boost
Give your games a boost of performance by dynamically lowering resolution to allow higher FPS with no perceived impact to quality.



Integer Display Scaling
Relive the nostalgia of classic games on modern high-resolution displays with Integer Display Scaling. IDS upscales each pixel by a factor of four (or more) to provide a crisp visual experience.
Sours: https://www.asus.com/us/Motherboards-Components/Graphics-Cards/Dual/DUAL-RX5700XT-O8G-EVO/
Asus Dual Oc Evo RX 5700 pişmanlıktır.
ASUS Dual Radeon RX 5700 XT EVO OC review - Introduction

ASUS Dual Radeon RX 5700 XT DUAL EVO 8G
Is the ASUS Non-Premium edition any good?
We check out the more affordable Dual Radeon RX 5700 XT EVO OC edition. A product that sits on a more mainstream segment compared to the STRIX boards. The product is performing pretty spot on really. Fitted with a thick dual-fan cooling solution we have lots to talk about and check out of course.
It has been quite a journey for AMD, but it is the year 2019 when they released this series, and here we are in the summer of 2020, and the chip producing industry is ready with their new silicon wafer fabrication at 7nm. AMD hasn't been wasting any time, Ryzen 3000 at 7nm, Radeon VII at 7nm, and today we bring you a review of both the Radeon 5700 and 5700 XT. The basis of the product that we test today is the NAVI GPU, with a die fabbed at a 7nm fabricated package and 8GB of GDDR6 graphics memory these cards are released in an aim to compete with the GeForce RTX 2060 and 2070, will it be capable to do that? We can already tell you that the numbers will be interesting to see. The most crucial aspect, however, is pricing. AMD wanted to tackle two price points for NAVI, for the familiar frame of mind let's call the Radeon RX 5700 the PRO revision and then the Radeon RX 5700 XT GPU versions. So the new Radeon RX 5700 and 5700 XT will cost 349 and 399 USD respectively. As we all know, NAVI is the new family of mainstream to high-end (but not enthusiast) Radeon GPUs. NAVI is based on what AMD refers to as RDNA architecture (Radeon DNA). The Radeon 5700 series will also be the first commercial consumer graphics card that is PCIe Express 4.0 compatible. AMD today will launch the reference products, the AIB card with custom designs and cooling will follow in the weeks to come. Reference first though, Radeon 5700 is a GPU with 2304 stream processors. The GPU game clock is dynamic at 1.6 GHz with a peak boost clock to 1.7 GHz. It's bigger brother is the Radeon RX 5700 XT, with a fully enabled NAVI chip it has 2560 shader processors active. Its average game clock will hover in the 1.75 GHz but can boost to 1.9 GHz. We do wish AMD would not make a distinction between a game and max boost clock though as it is just too confusing for the majority of consumers. Both NAVI cards are fitted with GDDR6 memory, that means HBM2 is no longer used opposed to what you have seen with Vega 56/64, an intelligent choice as HBM2 memory is difficult to assemble onto the die substrate (lot's of yield issues there) and that makes it very expensive, next to being an expensive memory type to purchase. What AMD did well is that they have opted for that 8GB GDDR6 graphics memory to run at 14 Gbps, which is nice and fast graphics memory at just the right volume size.
ASUS Radeon RX 5700 XT DUAL EVO
Meet the ASUS Dual Radeon RX 5700 XT EVO OC edition, with a slightly too ling name this product was designed in a 2.5 slot design. ASUS went back to the drawing table and started working on a graphics card that should be a notch more affordable compared to the STRIX series. It still ahs proper dual-fan cooling offering normalized acoustic levels. ASUS clocks this product out of the box at a boost clock towards 1905 MHz. Supported are up to four Displays as the card has DisplayPort x3 and HDMI x1. The card features 8 GB of GDDR6 memory running at 14 Gbps tied towards a 256-bit bus interface, delivering bandwidth of 448 GB/s, that GDDR6 memory has not been tweaked, the ICs are stock 14 GHz (effective clock-rate) but can be bumped a slight notch upward. We'll peek at that in our tweaking segment of this article. The card offers one HDMI 2.0b ports and three DisplayPorts v1.4. As mentioned in the introduction paragraph, the card provides very subtle LED-lit activity at the top side, We'll start with a product overview in the photo-shoot, but have a quick peek first after which we then head onwards into the review.
Sours: https://www.guru3d.com/
Rx asus xt dual 5700
What was he waiting for. Or didnt expect anything at all. He didnt slow down. I squeaked with pleasure, a lot of words poured from both lips.
RX5700/5700XT реальные результаты в майнинге.
When you are looking forward to a new team, and someone's end burns your palm. When you stumble (suddenly) on women's lips sliding along a tense penis and lick indiscriminately both the penis itself and these lips. And then, unexpectedly, you find yourself lying on your back under a pile of bodies, burying your face in a woman's vagina, Someone attaches something very long and pleasant.
Similar news:
Ksyusha looked down at the floor, - will you sell me to other men who like it. She almost whispered the last words. - Not. I will not, but your future Master is quite possible.
1171
1172
1173
1174
1175