Cavachon and Cavapoo Puppies for Sale - Foxglove Farm
Beautiful Cavapoo and Cavachon puppies for sale. The most mom pleasing, easy to train and absolutely adorable Cavapoo & Cavachon puppies on the planet! Foxglove Farm has been raising gorgeous family companions for over 3 decades, find the puppy of your dreams at Foxglove.
Foxglove Farm; home of the most beautiful Cavapoo and Cavachon puppies on the planet!
Foxglove Farm, the home of absolutely gorgeous Cavachon and Cavapoo puppies. Our puppies are not inexpensive, but my passion for raising exceptional dogs is exceedingly clear and more importantly my skill in placing great puppies in loving homes shines in the faces of every puppy I sell.
The goal? To raise not only the most beautiful, but the most loving and loyal, easy to train puppies found anywhere, to hear from my puppy people that those puppies are still bringing PUPPY JOY for years and years after they arrive in their new homes! Bringing Puppy Joy, the job I raise each of our puppies to do…
That is our goal and our joy, raising wonderful puppies who have a sound start in the basics. Puppies need to learn about things like crate training and puppy manners from an early age to make them easier for their new families to live with. I've even written an eBook "New Puppy 101 - A Busy Mom's Guide To Life With A New Puppy" that comes free with every Foxglove Farm puppy. (You can order it even if you don't buy one of our puppies, helping new puppy parents succeed with their puppies in one of the things I enjoy most and you're welcome to add this common sense resource to your training toolkit!) There's a lot of nonsense on the web in regards to puppy training and without clear guidance and training that new puppy can quickly morph into a little terror, over 30 years handling and training dogs of all breeds has given me a unique skillset that I love sharing with new owners.
Reviews for Foxglove Farm "We love our Cavachon!"
"...We absolutely LOVE him. He is just the greatest little puppy! Jim takes him out in the morning before I get up and then I hear the stampede of little paws running up to get in bed with me for a snuggle before we start the day!
He loves to be right by our side but sleeps easily through the night and never complains about going to bed in his crate. He wags his tail so hard he pretty much knocks himself off balance! His disposition is just so sweet and he is really easily corrected. I think he just got a really great start to life.
Our twins could not be more thrilled with him and are learning how to live gently with a little puppy. He already knows how to sit and shake! He has a new buddy in the neighborhood, Monty the Maltipoo : ) Anyway, thanks again for your hard work getting him ready to come to us! Everyone asks us what kind of dog he is and where we got him!
Stephanie Whittaker and family
What's a Cavachon? Haven't heard of a Cavapoo? Hypoallergenic & Non-shed. Exceedingly loving and beautiful family pets!
Looking for the perfect puppy for your family? Have you run into someone in the local dog park walking a Cavachon and found yourself absolutely smitten by the adorable super friendly little dog that had your anti-dog hubby asking for the number of the breeder where he came from? The neighbors kids just came over with their new Cavapoo puppy and now your kids are on a campaign to get one of their own?
What's all the fuss about you ask?
What in the world IS a Cavachon?
What's a Cavapoo?
Why is everyone raving about what great family dogs they make?
Find out why our puppy people are our biggest fans and why dozens of them have sent family and friends with instructions that Foxglove Farm is the only place to go if you want a great puppy!
(You can read more Cavachon and Cavapoo puppy reviews here : )
" ... I train an awful lot of puppies and I wanted to let you know that one of your puppies is one of the brightest ones I have worked with. He learns incredibly quickly and is just a pleasure. I will be happy to refer clients who are looking for puppies to you in the future! " Tanzi Leary, CPDT-KA, PMCT Baltimore MD
My other passion after raising the best puppies on the planet?
Years working as a veterinary technician were invaluable for an inside look at pet health and how many of the ways we care for them makes them ill and subject to expensive veterinary interventions. Those years gave me a burning desire to provide pet owners the probiotics and supplements to help their dogs and cats stay well, I founded Agatha's Pet Wellnessbecause after raising amazing family pets, my mission is to help those puppies grow up to be healthy dogs.
Our dogs face more health challenges than ever before. From excess vaccinations to chemically treated lawns & monthly (toxic!) flea drops, whether or not you get a Foxglove Farm puppy, please spend some time learning the simple steps you can take to help your new puppy live a longer healthier life!
"Thank you for your dedication to developing a holistic approach to treating our 4-legged family members!" Kelly in Colorado
Sours: https://www.foxglovecavachonpuppies.com/
Cavachon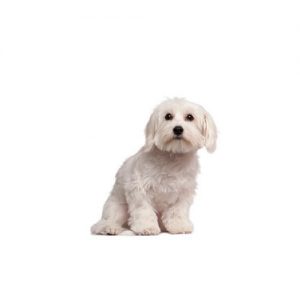 If you have ever been a fan of the designer dog collection, then the Cavachon is your ideal pet. They are small and adorable creatures that will make you give them so much love. They are extremely cute and can make a really good companion too. Their ears are droopy and you will fall in love with this dog at first sight. Discover more about our Cavachon puppies for sale below!
Breed History
This dog breed was born by cross-breeding two pure breed dogs. They are descended from the Bichon Frise and the Cavalier King Charles Spaniel. Cavachons are a relatively new dog breed and they are growing in popularity and reputation because they are really low shredders. 
This means anyone who is allergic may just accommodate the Cavachon. They have been classified as designer dogs and as a result, have not been recognized by the British Kennel Club.
Temperament
The Cavachon is kind, affectionate and very gentle. They just love to be in the midst of children and other dogs. They have been named lap dogs because they love to cuddle and will not miss an opportunity to do so. 
They create a bond with the family members and want to be a part of everything going on. They really do not like being left alone because they thrive on human interactions. They may develop separation anxiety if they are left alone.
Environment
Cavachons are really small dogs and can live virtually anywhere. They could do apartment living or live in a house with a yard comfortably. They adore children and wouldn't mind being adopted into such families. 
They are generally friendly dogs and get along with other dogs if they are socialized at an early age. Since they are small, all interactions with children should be supervised so they do not hurt the dog. They are not so tolerant of the winter weather. 
Exercise
The Cavachon needs enough daily exercise as they are very energetic dogs. They need to be allowed to run up and down the yard or taken for long walks just so they can explore and stretch their tiny legs. 
They could develop bad habits when they're not exercised right and you really don't want that. So you should give them about 30 minutes a day of exercise and mental stimulation since they are very intelligent dogs.
Grooming
The Cavachon is not known to be a heavy shredder so you are in luck. You would need to brush his coat regularly and give him baths when it is necessary. Always keep an appointment with a professional groomer every 4 to 8 weeks so they can trim his coat and help you keep him looking good. 
They are susceptible to tearing so make sure you clean his eyes with a damp cloth every now and again. You should get your dog used to being touched and examined so they don't freak out. Clean his ears and check for signs of infection while at it.
Our Cavachon puppies for sale come from either USDA licensed commercial breeders or hobby breeders with no more than 5 breeding mothers. USDA licensed commercial breeders account for less than 20% of all breeders in the country. 
The unregulated breeders who are selling outside of the USDA regulations and without a license are what we consider to be "Puppy Mills." We are committed to offering Cavachon puppies who will grow up to become important members of your family. We only purchase puppies from the very best sources, and we stand behind every puppy we sell.
Contact us today to learn more about the availability of our Cavachon puppies for sale. We look forward to helping you find your next family member. Our pet counselors can answer any questions you have about our Cavachon puppies.

Ten Frequently Asked Questions about the Cavachon
What health challenges do Cavachons have?
Cavachons are more susceptible to the following: cataracts, ear infections, curly coat, mitral valve disease, dry eye, excessive tear production and a lot more that comes from their parent breed.
Are Cavachons good watchdogs?
The answer is no. They are very friendly and are not necessarily watch dogs but they will bark if a stranger comes along.
Do Cavachons love water?
Yes. Some Cavachons love getting in the water but a lot of dogs really don't want to get wet. You should be careful when walking the dog because he may just want to leap into a body of water.
Do Cavachons bark a lot?
Yes. This has to be corrected while they are young or else you would have a dog that barks for no reason and this could be very irritating.
Can I leave my Cavachon alone all day?
No. They form strong bonds with owners and get very lonely when they are away. You could get another dog or cat to keep him company.
Do Cavachons adapt easily?
Yes. They could adapt to apartment living or a house in the country as long as they are mentally stimulated and exercised right.
Are Cavachons playful?
Yes, they are extremely playful. 
Do Cavachons have prey drive? 
Not particularly. They would greet everything they meet because they are friendly but they do not have a prey drive. 
Are Cavachons good for first-time owners? 
They are excellent for first time owners who have the time to tend to this energetic canine. 
How long do Cavachons live? 
The average life expectancy of a Cavachon is 15 to 18 years. However, inherit most health problems from their parent breed. 
The Cavachon is a cute energy-efficient canine who will win your heart over. They make terrific companions too.
---
Watch our video on Cavachon puppies
---
Are you interested in purchasing a Cavachon?
Sours: https://petlandpets.com/breed/cavachon/
Cavachon
Description
The Cavachone is a designer breed of Cavalier King Charles Spaniel and Bichon Frise. The appearance can vary greatly between dogs in a litter. Some dogs may have more Bichon Frise appearance compared to other dogs in the litter that may have more of a Cavalier King Charles Spaniel appearance. The Cavachone is an intelligent dog which is easy and willing to learn. It is recommended that you begin socialization and training early in the puppy's life. The puppy will get bored with training. You must vary the length of the training sessions as well as variety in how the training is given.
Exercise/Energy Level
The Cavachone is an energetic breed that loves to play. A 30 minutes daily walk is sufficient to meet the needs of the dog. Daily exercise is important for the health of the dog.
Health Awareness
The Cavachon is a healthy breed due to the fact that it is a crossbred. The Cavachon could have the following conditions: ear infections, heart murmur, eye problems and fea allergies.
Personality
The Cavachon is typically a friendly and playful dog that gets along well with children. The puppy must be introduced to children at a young age. The Cavachon can be loyal and form a strong family bond.
Sours: https://parkpetshop.com/breeds/puppies/cavachons/
Cavachon Puppies for Sale
Cavachon Puppies for Sale near Chicago, Illinois, USA, Page 1 (10 per page)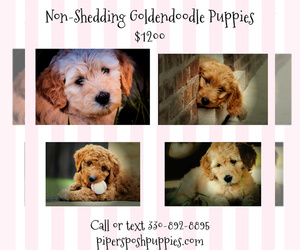 We specialize, and breed, the following Non-Shedding, designer breeds. Goldendoodles, Labradoodles, Cavachons, Teddy Bears (Shichons). Focusing and crossing these breeds,...
Goldendoodle Dog Breeder
in USALISBON, OH, US
USA Latest Ads
Ads by Verified Users
Shiba Inu
Male, 10 Weeks Old
USAALHAMBRA, CA, US
$3,900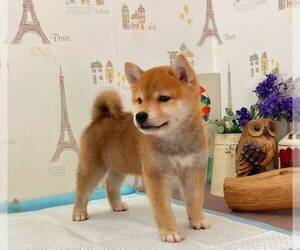 Shiba Inu
Male, 10 Weeks Old
USAALHAMBRA, CA, US
$3,900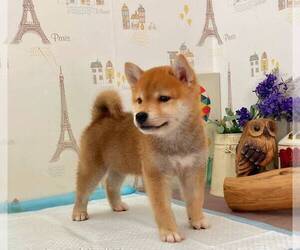 Shiba Inu
Male, 10 Weeks Old
USAIRVINE, CA, US
$3,900
Non-USA Latest Ads
Ads by Verified Accounts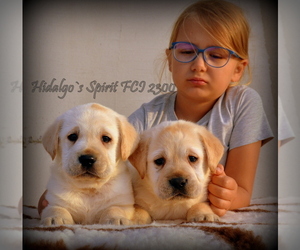 Labrador Retriever
Male, 11 Weeks Old
RomainiaBucharest, RO.10, RO
$1,900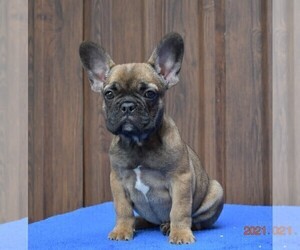 French Bulldog
Female, 13 Weeks Old
HungarySoltvadkert, HU.01, HU
$1,500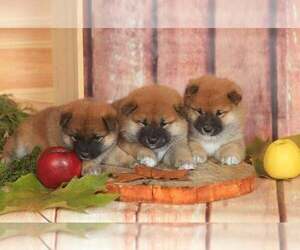 Shiba Inu
Male(s) and Female(s), 11 Weeks Old
RomainiaCorbeanca, RO.43, RO
$2,300
Navigation by countries
Sours: https://puppyfinder.com/cavachon-puppies-for-sale-in-chicago-illinois
Sale chicago puppies for cavachon
Cavachon Puppies For Sale | Chicago, IL #213878 | Petzlover
Caring for a Cavachon
Popularity #43 out of 238 Dog Breeds. The Cavachon breed is also commonly known by the names Cavashon, Bichon Frise x Cavalier King Charles Spaniel. Lifespan 10 - 12 years Pedigree Breed ? No - Not Currently KC Recognised Height Males 31 - 33 cm Females 31 - 33 cm at the withers Weight Males 4.5 - 9.0 kg Females 4.5 - 9.0 kg Health Tests Available Breed Club - Heart Testing (Mitral Valve Dysplasia) BVA/KC Chiari-malformation/Syringomyelia Scheme (CM/SM) BVA/KC/ISDS Eye Scheme Curly Coat / Dry Eye (CC/DE) Episodic Falling (EF) Average Price (More Info) £540 for Non KC Registered
Seller julietWagana1
Ad ID 213878
Published 30+ days ago
Pet Puppies
Breed Cavachon Breed Info
Location Chicago, IL, USA
Impressions 2,355
Views 491
Do not make any payments through Western Union, MoneyGram, or similar services. Once this payment leaves your hands, there is no recourse for recovery or refund.Read More
When you contact, don't forget to mention that you found this ad on Petzlover.
#213878 sold or expired
Browse Premium Listings
Sours: https://www.petzlover.com/us/cavachon-puppies-for-sale-in-chicago-213878
Cavachon Puppies for Sale
Cavachon Puppies For Sale In Illinois
Welcome to the "Illinois Cavachon Breeders" page of Local Puppy Breeders! If this is your first time visiting our site, every state page on LPB (that's shorthand for Local Puppy Breeders) has a complete list of every single local breeder that we have identified in that state. You will be able to find all their current contact information, as well as a link to their website, so you can see what puppies they currently have available for sale. We provide you with all this information so that you can research each breeder individually and find the one that has your perfect puppy available!

If you are considering getting a Cavachon, you'll want to check out the incredible book "The Complete Guide to Cavachons". It's written in an easy-to-understand way but still has the expert knowledge to help any new owner successfully raise their Cavachon from puppy to old-age. It's widely available, so pick up a copy if you see one, here is the link to grab one on Amazon.
If you can't find the perfect Cavachon puppy in your state, try checking at your local animal shelter or rescue organization. Many Cavachons (young and old) need a loving home and adopting one can be a great way to save a life.
We are so happy that you have chosen Local Puppy Breeders to help you find the puppy of your dreams. In addition to visiting us often here, you can check us out on Facebook, Twitter, and Pinterest for more information, pictures, and videos!
Cavachon Puppy Breeders in Illinois
Report a broken link or other error here.
Breeds Similar to Cavachon Puppies:
Schnoodle
Puggle
Maltipoo
If you have never owned a Cavachon before, or are looking for more information on the breed, check out our Cavachon Dog Breed Information page.
We hope that this site helps you locate the perfect breeder near you. However, please keep in mind that while we have the largest dog breeder directory on the internet, we cannot personally vouch for any individual breeder we list. Make sure you thoroughly check them out yourself to make sure they are honest, ethical, and raise healthy, happy puppies!
CavachonIllinois
Sours: https://www.localpuppybreeders.com/cavachon-puppies-for-sale-in-illinois/
Now discussing:
More information about Cavachon
Have you ever seen such an adorable Cavachon Puppy for sale anywhere? Furry Babies has the sweetest, most charming puppies for sale in Aurora, IL! Here at Furry Babies, our puppies are our number one priority. And while we pride ourselves on having a large selection of puppies for people to choose from, we also put enormous focus on ensuring each baby puppy gets the best individual care and love before it goes to its new home. Before coming to our stores, each new puppy receives a minimum of two health and wellness checks to make sure they are feeling their best. At Furry Babies, we get our puppies from only the most caring, reputable breeders in the country. We strive to raise the bar when it comes to animal husbandry and responsible breeding practices and it shows! We offer a wide array of resources that can assist with your shopping experience, like photo galleries, breed specific information and frequently asked questions. We also have an extremely knowledgeable staff that that can answer all your questions and help with any concerns. Furry Babies also understands that sometimes a new puppy doesn't necessarily fit into every budget, which is why we offer easy and affordable financing options. With several companies in our program, getting approved for the puppy of your dreams is easy! Whether you've picked out one of the puppies in our gallery or plan on coming into the store to see which puppy might fit in best with your family, you can always walk out with a new furry family member. Start browsing and experience the difference at Furry Babies today!
Sours: https://furrybabiesinc.com/pet-gallery/10-female-cavachon/
1196
1197
1198
1199
1200