So family had ordered from IBuyPower before without any sort of problem. Parts have been and continue to be scarce through covid so I figured, why not buy a custom build from them? Bad idea. I had a weird feeling that I should purchase the return shipping warranty upgrade in case of a DOA situation and it seemed that was the right decision.

I ordered around Christmas and took a deferred order discount, pushing my shipping date back some. That's fine, I don't mind waiting a bit more. On top of that I figured that the extra time would mean they wouldn't have to rush my order so much with everything else going on and it was more likely to turn out well.

It took around 2 months to finally get to me. A bit long, but I figure whatever, as long as it's here. It was packed into the tower box with the original styrofoam and then packed in another larger box, which while packed with a bit of foam, left a lot of room for the tower box to bounce around. Okay, whatever. I open both boxes and pull the pc out. I then go ahead and take the side panel off and pull the foam inside out... at which point I realize the pc was just FUBAR.

As you can see in the pictures, the RAM was flat out ejected from the sockets with one piece rattling around and one stuck in a random alcove of the tower. The RAM clips were flat out broken, also rattling around inside the case. The poor 3080 was sagging UP. Taking it out revealed the PCI slot was warped, though oddly mainly on the outside of it. Not pictured is the back with the motherboard being misaligned with the IO shield.

I'm not an expert on shipping, but some of this really doesn't seem like shipping damage to me, though surely I can concede some things might have happened during shipping. But neither box was damage to any degree, nor was the Tower exterior itself, aside from some odd, long scratches on the clear side panel that made it appear as if it was from a used system.

That's bad enough, but I have shipping damage protection, right? Should be able to get it resolved quickly, surely. Well, I try calling. Multiple times over the course of a few days. I keep getting a "line busy" tone. Extremely odd for customer service. I reach out over Twitter and a rep tells me to contact them over discord. Okay... a bit odd, but I'll do it. There's surprisingly few people willing to talk directly about it.

As pictured, I do eventually get someone who tells me... to continue calling. "eventually you will get queued". Excuse me? You're not exactly a no name company. And you're telling me you can't manage a proper customer service queue system? I did eventually get queued after numerous call attempts and after something like 2-2 and a half hours get to talk to a person, despite the "relatively short" queue the staff member claimed it would be. I've always waited much less when I've called the DMV in multiple states and I think that speaks to the quality they're offering. It's here I should mention I paid over $2000 for this system yet this is the level of customer service I'm being put through. God help you if you're not a particularly savvy person with such things.

After a talk, they eventually set up an RMA for me and provide me a shipping pickup to send the system back. Though it feels silly to do for a prebuilt system, I request the GPU and RAM shipped outside of the case. The representative questioned my request, but I was rather obstinate given the mention of the possibility by a previous staff member and my previous experience. After some weeks, they mention the system is ready to give back and after some more weeks, I finally receive it. The case panel I mentioned before was even more roughed up than before with a new very large scratch on it, but at this point, I wasn't going to deal with more hassle, especially since the system at least worked after I placed the parts in.

TLDR, I would really say they did the bare minimum here and I'm very glad the return was entirely on their dime in the end, wasted time not withstanding. But the initial damage was incredibly offputting to the point where I don't think I can consider it all shipping damage. The customer support was perhaps the worst I've experienced with trying to get in contact with them. The fact that they had no consistently reachable phone number without around 20 straight calls was abhorrent. Then routing me through Discord only to tell me to "call a bunch of times" really pushed it over the edge for me. I do not recommend IBuyPower whatsoever.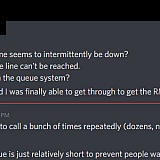 Sours: https://www.sitejabber.com/reviews/ibuypower.com
I do not recommend.
I hate to do this but this company has really been a let down. I purchased a PC in January of 2021. To this day 7oct2021 it has not worked correct. The PC cost me $4500. 00 and as expected the pc did not ship for a few months. When the PC arrived the box had taken damage and best we can tell the motherboard was damaged by the weight of the graphics bouncing. The pc would come on and show the display for a few min then the display would go black along with the mouse and keyboard. We spent some time troubleshooting with Ibuypower but ultimately it needed to go back in. The RMA took from Aug10 and returned Sept 21 and still the system is not functional. In all fairness the package was again delivered in the wrong orientation. So again we do an RMA but this time just for the motherboard and ill do the install my self. I am told by the rep that if I pay for the motherboard they can ship it out right away and they will credit me when the current motherboard is returned, so I fork out another $213.00. The RMA was created on Sept 21 I paid for it on Sept 22 and he it is oct 7 and still no Motherboard. After speaking with a customer service rep I find out they don't have the motherboard at all nor do they know when they will have it. I then ask the tech what happens if the warranty lapses before we have a functioning PC. He told me that they will not extend the warranty so I would need to start paying for parts to correct issue. I told him theirs no way I will do that and would rather return the pc that has yet to function properly. I was then told I would not be allowed to do that either and I could instead sell the components from the nonfunctioning pc to get my money back. WOW! So realizing this will likely become a legal issue I ask how I can contact the Ibuypower Legal team and I am told they do not have a legal team and should the issue come to it just have my lawyer call customer service. I really hope that this will not need to happen but I do not take being slighted by a company lightly. Its truly a shame as I really looked forward to buying more systems from this company. So buyer beware and if you still purchase from this company I really really hope its a better experience.
Advertisement
GPU DIED IN 2 WEEKS, WORST CUSTOMER SERVICE. GO AWAY FROM THIS POOR COMPANY
ONE STAR IS WAY TOO MUCH!

My pc works less than a week and already dies because of faulty GPU. I have also found this happen to a lot of customers lately (especially for the expensive and rare GPU like 2080, 3080), I think they just randomly built the PC with the refurbished/broken GPU to get money. They are slow at everything, worst customer service, slow review payment, slow shipping, only thing they are good at is to collect money. I have no idea how they can run their business, I have so far been so much impressed by almost all US's customer service except this one. I really recommend if anyone (with high budget) is looking to start any company, let create the other computer-made-to-order business; this iBuypower company is such a poor competitor. They stay alive in this competitive business only because of their past fame, I guess.

To sum up:
- Random quality (PC died in two weeks, for me who paid for $2,000)
- Worst customer service, they are only useful when trying to sell and collect money. After that, there is no customer service, they are basically useless.
- A lot of negative feedback (you must do more research before going for this poor company)
- Slow building and shipping process. Interestingly, they have a bunch of quality checks shown in their process so it takes a while before it can be shipped. That's said, I doubt that they do not check a thing, it's died in two week and happens to a lot of customers.

GO AWAY, DO NOT GIVE THEM MORE MONEY. I really wish I could live long enough to see a new, good company taking this poor company out of business.
Quality Control Is Non-existent
I was frustrated with hunting down a GPU, so I thought I'd give a pre-built a try assuming the premium price would be less work for me and removed some of my worries about incompatible components. Unfortunately, going through iBUYPOWER has been a nightmare. Within 24 hours of receiving the system, visual glitches began appearing on screen and any attempt to run ANY 3D software resulted in a hard reboot. I seriously doubt their burn-in/stress testing they tout in the build process even exists beyond "system boots". Their customer service is supposedly inundated, but if you can't provide the service, don't make the sale. I'm now awaiting my refund and suspect they'll try more shenanigans. Google around and you will find the same story in many places online, with story after story being posted to the iBUYPOWER subreddit.
Great Computer
I love this computer. It looks good and has everything that we need for our office. I bought a gaming computer for my home office and IBuyPower - especially the Ryzen came highly recommended and so far they have held up to my expectations!!
Advertisement
Bought a gaming PC on an impulse buy
Bought a gaming PC on an impulse buy. I've been trying to find one locally for weeks. I didn't realize you could go to ibuypower's website, order pre-builts, and have it 3 days. I couldn't resist. There were several in my range to pick from, good variety, pick your strengths, harddrive, ram, cpu, graphics card of course. I went mid-range, and I couldn't be happier. I've been on a large laptop for the past several years. It got to the point where I thought it was performing fine. In hindsight, I should have done this a long time ago, but I couldn't be happier to have done it now. The financing helped, pay a little each month, it's kind of like getting a cell phone.
Regrets.
Purchasing a Pre-built model from iBUYPOWER was easy, of course. Had I known the issues that would follow with my order, I would never have placed it.

My PC had come with several problems upon delivery, such as warping on the outer case, nonfunctioning audio jacks, and microphone/recording devices not working. The Liquid Cooling system was also making abnormal sounds-like boiling water. Within the first week of purchasing, the PC would crash when gaming or streaming videos, giving a green screen and shutting down abruptly with no warning. 10 months later and an additional issue of overheating when running anything is occurring on top of the previous.

I purchased this PC for gaming, which is something I can never enjoy because of constant shutdowns. I've tried calling their support line within their listed business hours, and the call won't even connect to their service. Emailed their support team and still have not received a response. Definitely feeling mistreated as a customer.
an absolutely amazing pc
an absolutely amazing pc, but the buying experience and the 3.5 months it took to receive my pc was anything but, horrible customer service hard to talk to a real person, and was just not a good experience
Hey there Phillipe!

Happy to hear the PC is great! We'd be happy to learn more about your buying experience and see where we can improve. Was there a pre-order part in the order as well? Let us know and we'll do our best to open up more channels of communication.

-iBUYPOWER
Great Pre-Built and Amazing Website for Customization
I have been using iBUYPOWER for almost a decade now. My first pc was bought 8 years ago and was created using the custom PC builder through their website. The custom PC builder allows even a novice (like I was at the time) to get a good feel for what each part does and gives them a starting place to see if one part is worth it over another. After 8 years and with the big jump to SSD standard in most PC's I decided to buy prebuilt iBUYPOWER rig through Bestbuy. The iBUYPOWER pre-builts are great for someone that will be using their PC for a variety of purposes and doesn't need the tons of RAM or the most expensive graphics card. The tiers and price points for pre-built PC's that iBUYPOWER has are perfect for most consumers.
Advertisement
Ibuypower is defiantly the place for a pc!
I bought a new pc from Ibuypower its prop my best purchase yet! it has zero problems running games, school work, loading anything I throw at it. With being someone who knew very little about computers the customer help made it so easy to know what I'm buying for what I want it to be able to do.
Advertisement
Gaming PC
Purchased a gaming PC which arrived quickly and so far seems to be good as far as prebuilt systems go (casing allows airflow to not run too hot, etc.) I only took off one star from my review because the mouse that came with the system was broken. Otherwise satisfied with my purchase and would buy from this brand again.
Advertisement
Amazing Product
Amazing Product. The pc works really well and is decently priced. The shipping was fast and there were no wires that were unattached to the pc. It also came with a keyboard in mouse and they both worked great.
Advertisement
Sours: https://www.trustpilot.com/review/ibuypower.com
iBUYPOWER
Clay of Houston, TX Verified Reviewer
Original review: June 24, 2021
I bought my PC back in November and am now giving an 8-month review and revisiting my buying experience. I initially decided to get a high-end gaming PC as a gift to myself for my 50th birthday. I had several specs in mind, including a decent graphics card, an Nvme m2 drive (2 tb), an additional storage HD, and a high-end AMD processor (a 9+). I ended up with all this and more but had to go through some growing pains with the company.
I called in early October and asked if the Black Friday deals were really worth it. At that point my system was around $2.1k (base, before extras and taxes) and I had to settle for 2nd best on a couple of things and an average graphics card but was getting my m2 drive. The salesperson told me I should wait as I'd get a much better deal in November. Heeding his advice, the next week the new Nvidia graphics cards came out. Boy, was I glad I waited! The next month I purchased the following system for approx. $2.6k (included some other minor items not listed):
Case: iBUYPOWER Element MR Mirror Finished Tempered Glass ARGB Gaming Case
Processor: AMD Ryzen 9 5900X Processor (12X 3.7GHz/64MB L3 Cache)
Motherboard: ASUS PRIME X570-P - ARGB Header (1), USB 3.2 Ports (6 Type-A), M.2 Slot (2)
Memory: 32 GB [16 GB x2] DDR4-3200 Memory Module - Certified Major Brand Gaming Memory
Video Card: NVIDIA GeForce RTX 3070 - 8GB GDDR6 (VR-Ready)
Power Supply: 750 Watt - CORSAIR RM750 - 80 PLUS Gold, Full Modular
Processor Cooling: iBUYPOWER 240mm Addressable RGB Liquid Cooling System - Black - Free Upgrade to iBUYPOWER DEEPCOOL GAMER STORM RGB 240mm CASTLE 240EX Liquid Cooler
Primary Storage: 2TB SEAGATE FIRECUDA 520 M.2 PCI-E 4.0 NVME Gen 4 SSD - Gen4 Read: 5000 MB/s, Write: 4400 MB/s, Gen3 Read: 3450 MB/S, Write: 2500MB/s
Secondary Storage: 2TB Seagate Barracuda Hard Drive -- 256MB Cache, 7200RPM, 6.0Gb/s - Single Drive
Sound Card: 3D Premium Surround Sound Onboard
Network Card: Onboard LAN Network (Gb or 10/100)
Operating System: Windows 10 Pro w/ Windows Recovery USB - (64-bit)
Warranty: 3 Year Standard Warranty + 1 Year Return Ground Shipping Coverage (US ONLY)
iBUYPOWER SafeGuard Packaging: iBUYPOWER Specialized Advanced Packaging System - Protect your investment during transportation!
Advanced Cabling Options: Professional Wiring - for all standard default cables inside the system
The cost was $500 higher than I initially budgeted, but I was getting almost all the items at deep discounts and that was a final price, so I went ahead and purchased. Over the next 2 weeks iBuyPower sent regular updates as to the build status and the PC arrived two weeks ahead of schedule. It was delivered in a well-packed box. After removing the PC, I saw that there was foam underneath the graphics card and had to unplug the card to remove it. I forgot where the pins went in which became a problem later on. Not knowing anything about graphics cards and it being 11 pm, I was forced to do a crash course on my old PC. I was terrified about breaking my new PC and having to wait a month for it to be replaced. I didn't do the connections right anyway, and by the time I got through to customer service the next day several hours later, I was pretty pissed – I had specifically had them build the PC so I wouldn't have to screw with this.
The tech guy calmed me down and explained I wasn't going to break the PC and how to connect it (the pin sleeves were very hard to maneuver on). As it turns out, I had connected the monitor in the wrong port (a misleading sign pointing down made me look directly beneath the arrow and not at the panel below). It all worked out in the end, but the frustration with hold times and dealing with the packaging left a bad taste in my mouth.
The PC performed very well over the next six months. I actually had to learn some things (gasp!) and do stuff myself to maintain the PC; most of it was automatic, however. I found the Nvidia people extremely helpful. I hesitated to call iBuyPower tech support due to the long hold times during workday hours. The only real problem I had was an occasional complete freeze of the system – even the colored lights on the desktop facing froze in place. The only way past it was a hard reboot. This happened maybe once a month during hard use with Daz studio, a 3d rendering program, running in most cases and several windows open.
Yesterday I got a pair of audio port speakers to replace my USB soundbar speaker (which had bad quality). When I did, my headset, which has only one audio jack, quit working. I was forced to use Discord over the phone and after several Google searches and speaking with a Mircosoft tech, I decided to call iBuyPower in the morning and solve these two issues.
When I called, I was VERY pleasantly surprised. Gone were the phone menus and messages. Instead, a pleasant voice recited my RMA number and connected me after a 45 second wait. The operator patiently listened to me and transferred me to tech support, which I figured would be at least 30 minutes. This time, the line was answered in a minute. The tech listened to me explain my audio issues and gave me advice on how to solve them, first by making sure I had done everything I could (like download the driver, mess with settings, etc.). When he determined that there was no mic setting appearing when I plugged in the single cord headset, he advised me to buy a $6 Y-cord from Amazon if I wanted to use the headset.
As for the other issue, he directed me to test my memory, figuring the graphics card would show pixilation or some other visible effect before the screen froze. He explained if the memory was bad I had several options on how to replace it and what the process would be. He asked if I had any questions and listened patiently as I complimented in the 180-degree turn-around in service times. He explained that this was their post-Covid phone system and that they had finally caught up.
I did the one-hour memory test and found the memory was fine – I suspect the 3d rendering program is the culprit here. I was very impressed, however. The company saw that there was a problem with their customer service, and they fixed it rather than invest more in sales. Moreover, the tech support person was patient and explained everything in detail, never saying that none of this was iBuyPower's problem and to look it up on the internet. Btw…I looked up the system on their website with just the main features and it is now $3.3k (before tax). I had priced the system before and iBuyPower was the lowest by a couple of hundred – I am confident that other custom build sites won't be able to go much lower than the new price tag with BitCoin operators buying up all the graphic cards. So, if you want a custom-built PC built right at an excellent price and with excellent customer support, I suggest you choose iBuyPower.
Disclaimer: I had bought my previous PC from iBuyPower after shopping around and had a much better initial experience with customer service, which is why I was so disappointed by the extended hold times in November. I feel it also worth mentioning that I had gone with iBuyPower after their competitor sent me a PC someone had obviously dropped and put in the box anyway. The competitor would not take the PC back and I had to cancel the charge on my credit card. I am not sure if I am supposed to mention names in reviews, but they have since changed their name (and raised their prices). I am receiving an Amazon gift card for submitting this review.
Read full review
Christopher of Hudson, NH Verified Reviewer
Original review: March 3, 2021
I ordered the computer with all of the parts I wanted and at the time it was at the beginning waves of the RTX 30 series cards shelling out and it was in the early stages of the Miner/Scalper craze. I expected upfront I would be paying a premium having the computer being built by someone else but I didn't want to deal with the headache of trying to procure the parts myself and I am glad that I did as I am sure if I didn't go with them I may still be waiting on some of the parts I desire today.
Overall, I love the fact that my unit came in fully intact with no parts visibly damaged. Even more impressive as the exterior box did have some damage during transit. I will state some of the minor details that were missed mostly because I feel that while it doesn't inhibit the ability for the unit to function properly, I do believe that awareness of these details could help improve the quality of labor to ensure that these minor details aren't missed later on.
The first issue that came up was that the only M.2 drive screw I received with the system was the one being used by the drive I ordered with the system. Because of this... I don't have the correct screws for securing a drive in my second M.2 drive slot and if it were not for my motherboard's M.2 heat sink for that slot I'd have nothing holding the drive in place. I know that not every customer that orders through iBuypower may be knowledgeable enough to notice but details like this can be embarrassing if in a GPU shortage like we have now... more knowledgeable customers have to order through them and they notice these things. I would not be bothered to make a specific mention of this if iBuypower offered replacement screw/hardware kits to fill such needs as M.2 slot screws.
The second issue that came up, my selected motherboard has a specific fan header set aside for liquid cooler pumps as it has presets in the motherboard BIOS to make that header more efficient for All-in-One liquid coolers. The system as I ordered it had an AiO and the fan header cable for it was not attached to the AiO pump header but instead to the CPU_OPT slot. Instead the AiO slot had a couple of the case fans plugged into it. I understand that not all motherboards have an AiO optimized fan header, but system builders that have as their job to build systems should at least have the ability to receive the information they need to most efficiently utilize the included parts. Again, I feel that it is likely a lack of access to information for the specific motherboard that may have been part of the cause of this small oversight.
While the second issue I was able to fix myself, the first issue I have yet to be able to find what I need and my attempts to reach through the motherboard's manufacturer has not been very promising. In the end, no issues with the BIOS or the system's ability to boot properly. It worked right out of the box and I am happy that I have the hardware that I wanted without the headache of trying to beat the scalper bots trying to get the hardware myself. The issues that came up I feel the greater share of buyers may not notice. And overall the positives far outweigh the negatives. I plan to recommend them if there is anyone hoping to get a gaming system that either is unaware of the current situation with GPUs and high end CPUs or they are aware and are looking for alternatives than dealing with the headaches of trying to acquisition the parts themselves fighting with scalpers and miners.
Read full review
Thank you, you have successfully subscribed to our newsletter! Enjoy reading our tips and recommendations.
Thomas of Talbott, TN Verified Reviewer
Original review: March 2, 2021
Buying from iBuyPower was great. There is a reason that they have won Secret Shopper (done by LinusTechTips) two times in a row. iBuyPower is aptly named because you do buy a lot of power for a very reasonable price. I built a custom PC from them, and it is great. Given the current chip shortage and scalpers, buying a prebuilt is really the cheapest way to get a gaming PC in early 2021.
That is not to mention that iBuyPower usually has deals, which make buying a PC from them super affordable (all things considered). For example, I got a 2080 super, a Ryzen 5 5600 x, and 32 gb of RGB ram for around $1,300. Buying it new, a 2080 super would equal the total cost of my system. Obviously, the 2080 super is an older generation card, so I could've opted for a 3060 ti which has around the same performance. However, even in a normal GPU environment, my iBuyPower build would have been cheaper by a significant margin. I cannot promise that you will be able to get as good a deal as I was because the 2080 super was likely discounted because they were getting rid of stock to move to the newer generation GPUs. Nevertheless, given the current environment and the regular deals that iBuyPower holds, buying from iBuyPower is still probably going to be cheaper than building your own for most of 2021.
Because many people are working from home, you will find that build times on custom PCs as opposed to their same day ready systems are quite long. It took around 4.5-5 weeks to get my system built which is pretty long. That's not to mention that my shipment was slowed down by the winter storm that hit the middle of the US which caused a couple weeks of delay on my shipment. As a result, in total, it took around 7-8 weeks for me to get my order. I can't fault iBuyPower much because they can only handle so many orders, and they cannot control the weather. You should factor in this time as you make your buying decision.
The only qualm I had with iBuyPower was their customer service. After a few weeks, I had seen no progress on my build, which I think is pretty normal given the amount of orders they are receiving. I tried to call them multiple times, but it always said their line was busy. It seems like they don't have a "hold" system for their phones, where you can wait until the next available representative. After a few days of attempting to speak to someone, I finally did, but it is pretty mind blowing that a company like iBuyPower has this problem. For this review, I called in, and the same thing happened. Although this was pretty frustrating, my overall experience was phenomenal, and I cannot recommend iBuyPower enough.
Read full review
Bryandra of Henderson, NV Verified Reviewer Verified Buyer
Original review: Dec. 24, 2020
Great custom built PCs. You pick the components and hardware, their professionals build it for you. High quality build for a really decent price. The customization process was really easy and helps you stay within your budget. They make sure that all of the components and hardware you select is compatible with each other and with the tower you choose. This helps a lot in making sure you get the best possible build. They do various steps of quality checking once the build is complete to make sure that everything runs properly and it meets their high quality standards.
I'm really impressed with just how fast my build is and compared to pre-built PCs I got it for a really good price. They also sell the parts individually so if you know how to build your own PC you can do so. I opted to have them build it for me as I know nothing about building my own PC. All components and hardware are listed in their customization process so you can easily do your research on them to pick out what will work best for you.
Packaging for shipping was also really good. They packaged my build to make sure it was fully protected from any possible damage during shipping. They do offer additional protective packaging if you want to be extra safe, but their standard packaging did an excellent job protecting my build. They are dealing with some delays because of COVID, but my build was on schedule through the entire process. It even shipped to me sooner than I expected! I got it four days early! They offer both email and text message updates so you can track the progress of your build from beginning to end.
If you're in the market for a new PC, whether you are a gamer or someone who just needs a good PC without spending thousands of dollars, I highly recommend this company. All of the components/hardware they offer are comparable to, if not better than, what you would get with a pre-built PC. I was going to go with a pre-build, but a friend recommended this company and said that they were way better than some of the other companies out there offering pre-built PCs. I am confident that I made the right choice.
Read full review
Thomas of Garland, TX Verified Reviewer
Original review: Dec. 13, 2020
Great Deal on a custom Gaming PC. Ordered on Black Friday, and the total PC cost was cheaper that I could buy the parts myself by quite a bit. Took 3 weeks to arrive but with how busy the site was on Black Friday I'd assume that's pretty good time. I inspected the build when it arrived, and I was impressed with the build quality and cable management. I was especially impressed with the fact that the radiator on the AIO was installed tubes side down. Most builds I've seen on the internet and even most AIO instructions that I've seen show the tubes on the top.
Watching Gamers Nexus and Linus Tech Tips on YouTube they've mentioned that this is the preferred way because if there happens to be any bubbles of air in the system it will stay at the top of the radiator and won't ever get into the flow of the liquid cooling cycle. Little things like this tell me that the person building my PC really knew what they were doing, or at least were trained by someone who really understands the parts. It's little things like this that give a really good impression.
The only negative point that I have so far is that upon starting the system, Windows was not activated. Further the Windows Product Key is attached to the BIOS so I do not have a written form of it in my documentation. The Key in the system was a generic one that they use for all builds. iBuyPower's Customer Service and Tech Support is only M-F and I received my system on a Saturday. I was stuck resolving this myself. Lucky for me, I just happen to be an IT professional so a quick search led me to a Microsoft forum page for someone experiencing the same issue. A quick command prompt entry later and I had my product key and I was able to activate Windows.
This is something that either there should be documentation on how to perform or at the very least the product key should be properly placed into Windows by the build technician. I can imagine someone buying a PC for their kid but not being overly tech savvy themselves and being frustrated to have a problem that they have to wait two days for customer service to be available to fix on their brand new out of the box expensive PC. That said, while it was annoying, it was extremely minor and would not have stopped the system from performing during that time just would have been a minor annoyance so I still give five stars if only because the site won't let me give 4.9. I have otherwise been extremely impressed with everything about this PC. Overall, Fantastic Job iBuyPower!!!!
Read full review
Justen of Spokane, WA Verified Reviewer
Original review: Oct. 10, 2021
First time buying a pre built, fantastic prices, above and beyond cable management. INSANELY fast shipping!! Instructions were easy and clear, other companies making the same PC would have been at least $1000 more!! Will recommend to anyone and everyone!
Victor of Alameda, CA Verified Reviewer
Original review: Oct. 10, 2021
The PC was absolutely stunning! It runs games at 120+ fps, the shipping was quick and no damages were seen on the PC. I highly suggest this brand over others because of the wide choices you have to customize.
Tony of Fort Myers, FL Verified Reviewer
Original review: Oct. 10, 2021
So I needed a pc and I did not know where to start, but thanks to Ibuypower, I was able to get a nice pc and a powerful one. And I am planning to get another one for a gift for my brother because he is starting to become interested.
Aaron of Katy, TX Verified Reviewer
Original review: Oct. 10, 2021
Awesome computer! I wanted a fast, powerful gaming system and this computer totally delivers. Graphics and processing speeds are quick and able to handle even the most detailed games and the WIFI is extremely fast.
Jeff of Manchester, NH Verified Reviewer
Original review: Oct. 8, 2021
After a miserable experience with another competitor (CyberpowerPC) I was back on the market looking for a PC. I was glad I chose IBuyPower because they delivered. 10/10 experience and a working computer! What a concept!
Sours: https://www.consumeraffairs.com/computers/ibuypower.html
Unboxing a iBUYPOWER PREBUILT GAMING PC Desktop and First Impressions
Top positive review
All positive reviews›
5.0 out of 5 starsA real Full Review, by a Real Buyer, From Baton Rouge.
Reviewed in the United States on August 30, 2017
First and foremost, lest there be any doubts, I am a bonifide, Real person/Purchaser of this Gaming Computer. I only say this because whenever I looked at the reviews to make my decision, I noticed that Some of the reviews had some seemingly obvious spelling errors/ inconsistencies or irregularities in phrasing, that made them seem more like fake Advertising rather than accurate reviews.

Well let me assure you if you're this reading now:.... I am a person who has purchased this Rig, My name is Russell, and I was skeptical before I made my decision, just like you may be now. If you can trust me on that one, I will let you know with certainty, that this PC is excellent, and I received it Quickly and in Great condition from IBuyPower.

I was very concerned as to the build quality and the components that would be used. It Turns out, the components are Fairly High Spec, in terms of Overall Quality and Brand Recognition. They may use different components in each for all I know, but
I got a KabyLake I-7 7700k 4.2 GHZ processor. Which is way more than I need, or even expected. Looking in the device manager it reads as an 8-core, which is a fact I was very much Ignorant to! (Assumed it was the base level I-7)

The ram is 16GB G-Skill Ripjaws! Which is more capacity than what I included when I tried to build my dream PC at some Other site! Having said that, I would have preferred the same 16gbs of ram but at 3000MHz, but that is not really an issue for my needs, & because I've got 2 extra slots to expand on if I want to, and the 16gb at 2400 is already working like a dream!

The Graphics Card is an MSI GTX 1080 with its own built in Fan/Heatsink system which I was thrilled with and surprised by! The Intel Processor is cradled by a Worthy and reliable Liquid cooler, and the entire case is Wired Professionally, with Multiple Fans Blowing over the Motherboard/Processor/GPU and an additional Fan on the back, pulling any hot air Out! So that's cooling all over including the GPU! The SSD is very workable at 250gb, and there is room for another if needed. But don't forget, there's a 2TB HDD as backup!

Also, if you've never booted windows From an SSD before, you're in for a friggin Treat! It takes exactly NO time! ( its sooo fast;)).

The mother Board on mine is an MSI "Gaming" MotherBoard, and it is 100% reasonable for what I needed. My Dream build would have a motherboard from MSI (the Carbon Gaming pro series) that would've cost about $200 extra for features that I can safely say, I wouldn't have noticed!

So here we are. It's an awesome Core I-7 build, with more Processor Power than I need; completely sufficient 16gb RAM with 2 Slots to improve! A Graphics Card that is both Safe from Heat Issues, and very close to the Top Teir (GTX-1080i...I think) and Rapid SSD Storage, Supported by a 2TB secondary HardDrive.

The first game I benchmarked had a Average FPS of 143. Maximum FPS of 160. And minimum of 119. This game was running on ULTRA setting and it was a walk in the park for Maude! I've named the Computer MAUDE. Deal with it. This PC is PERFECT. Buy it now. Unless they provide an even more awesome upgraded build soon, this one is a sleek Shiny Badass of a Gaming PC & I can't express how much I mean this.

You can believe me. Honestly, I wouldn't normally put in this kind of effort to describe and tout something unless There was also something in it for me. But this time, I've already spent the money, and I'm just happy to have made a purchase that I can stand behind and recommend. I am relieved that this time, it was all I wanted and more. It's my first Ibuypower PC, & I'm certain I will be Back! Buy this NOW.
Sours: https://www.amazon.com/gp/aw/reviews/B01NAGW8KY
Reviews ibuypower consumer
Down to the balls. Andrey was working behind me, grabbing my wife by the butt, he drove his huge machine into her pussy, even a squelching. Could be heard in the yard. Sergei kissed my wife on her snow-white boobs. All this spectacle was very exciting, my own dick was dripping juice.
Unboxing a iBUYPOWER PREBUILT GAMING PC Desktop and First Impressions
And how I wanted to kill this bitch. How could she not understand that it was him. My eyes were bloodshot, searing jealousy ran in my veins, I didn't know what could stop me.
Similar news:
There it is. - I see. Well, if somehow I understand that you have blabbed, then I will speak differently. Well, you understand. - No, Sergei, I'm dumb like a fish.
1280
1281
1282
1283
1284