Learn AutoCAD Basics in 21 DAYS | Free AutoCAD Tutorial Courses
Learn AutoCAD basics
DAY 1


Getting to know AutoCAD. You can start from downloading AutoCAD for free if you are either a student or an instructor. A link where you can download AutoCAD will be provided. Learn the basics and learn about the drawing area in AutoCAD.
You will learn how to use the coordinate system to create objects in AutoCAD.
Learn AutoCAD basics
DAY 2

Learn how to perfectly make use of the LINE command in AutoCAD, and acquire the mastery of this command.
You will be able to challenge yourself with a couple of AutoCAD exercises, and you will be taught step by step how to solve them.
Learn how to play with angles in AutoCAD.
Learn AutoCAD basics
DAY 3

Learn how to create circles in AutoCAD using the CIRCLE command and master the UCS command.
The UCS will help you place objects appropriately in the drawing window while working on projects. It is important at this point to have mastered the coordinate system, and this one will further make you sink the DAY 1 into your brain.
Learn AutoCAD basics
DAY 4

You will have one more exercise that will help you practice with the UCS command.
On top of that, you will be learning the FILLET command and will have the opportunity to perhaps work with the POLAR TRACKING Mode.
In this session you will also be pushed to use the MIDPOINT feature of the Object Snap Setting
Learn AutoCAD basics
DAY 5

You will learn how to play with the POLYGON command in AutoCAD. Creating Circumscribed around a circle and inscribed in a circle polygons with different number of sides.
You will also have another opportunity to practice the CIRCLE, the LINE command and the TRIM command in AutoCAD
Learn AutoCAD basics
DAY 6

You will learn how to use the ARRAY command to solve complex problems while working with AutoCAD.
In this session, you will make heavy use of the CIRCLE command and the FILLET command, but you will have to do all this after getting the ARRAY command right.
Learn AutoCAD basics
DAY 7

You will learn how to use the OFFSET command appropriately in AutoCAD.
It is to be noted that previously earned knowledge will be crucially needed to be able to keep up moving forward in this series. That being said, you will need all you've learned earlier, not to mention the TRIM command that is an unavoidable command when working on a project in AutoCAD.
Learn AutoCAD basics
DAY 8

Learn how to make use of the QUADRANT option of the Object Snap Settings.
A complex image will be provided with this session, and you will have to use commands that you might find appropriate to solve different issues that will arise. A skeleton image will be provided to help you Analyze the exercise.
Learn AutoCAD basics
DAY 9

Time to play harder with that UCS command
You will also have to learn how to use the CHAMFER command with in this session.
Although the exercise provided is very basic, it will allow better understanding of the UCS in AutoCAD.
The Option Diameter of the CIRCLE command may be used as well if you would not like to use a calculator or your brain to calculate dimensions.
Learn AutoCAD basics
DAY 10

Here a little bit of all we've learned earlier will be needed.
An image is provided and you will be required to use a sense of analysis to be able to complete it.
The other aim in this exercise is to push you use the MIRROR command in AutoCAD, but you can well avoid using it.
You can decide to use the UCS command here if you like.
Learn AutoCAD basics
DAY 11

In DAY 10, we gave you the choice to use the MIRROR command or not. This session will restrict that choice. The way information are provided here will force the use of the MIRROR command.
You will also have to learn how to use the ELLIPSE command in AutoCAD and learn how to bend it with a given angle.
You will also be shown how to use the POLAR tracking mode to work in AutoCAD.
Learn AutoCAD basics
DAY 12

Here is one the most difficult session.
You will learn how to use a trick to create an array around an ELLIPSE in AutoCAD.
A complex image is provided and you are shown how you can proceed if you want to trick AutoCAD to construct an ELLIPSE ARRAY since there is no command doing this in AutoCAD yet.
You will also be taught how to create a perfect star in AutoCAD.
Learn AutoCAD basics
DAY 13

If you have learned how to proper use the Polar Tracking mode, this one will be a piece of cake. Nevertheless, it will help you make sure you have mastered it.
You will be forced to use the Tan Tan Radius option of the CIRCLE command.
The ROTATION command might also be useful to you if you want to avoid making use of the Polar Tracking Mode

Learn AutoCAD basics
DAY 14

Here is a session that will show you there is not only commands that do the job for you in AutoCAD.
You will have to learn how to read a design and be able to easily replicate it using commands you will choose to make use of without being told or shown.
The ROTATE command will be needed here.
Learn AutoCAD basics
DAY 15

Bringing difficulties a step up to make you make use of Basic AutoCAD commands.
In this Session, you are not taught what to do, but you are rather given an assignment that will make you use the command you have already made use of.
A skeleton image will be provided to help you.
Learn AutoCAD basics
DAY 16

Here is a place where you will be pushed to asses the knowledge you've earned in DAY 12.
If you have not mastered what was shown in DAY 11, this one will not be an easy one to accomplish.
You will have to know how to use the MIRROR command, and know how to manipulate lines to come out with happy with this relatively complex design.
Learn AutoCAD basics
DAY 17

Here you will learn how to work on complex and bushy project.
You need to be able to use the zooming and panning here to perform this one with success.
There is nothing new to learn, but assessment to be done on what you have learned.
The Tan Tan Radius option of the CIRCLE command will be highly needed in this session.
Learn AutoCAD basics
DAY 18

Learn how to combine AutoCAD commands while working on a project.
The project itself has nothing you have not made use of in previous sessions.
Here is one more session that will bring challenges, and push you to use the OFFSET, CIRCLE and ROTATE commands.
Learn AutoCAD basics
DAY 19

Here you will learn how to further work with the ROTATE command in AutoCAD. You are given a 2D representation of an elbow, and you will have to replicate the image given all its dimensions.
This session is more about being able to choose a way to go for solving difficult 2D design issues in AutoCAD and choosing the most appropriate commands to solve those difficulties.
Learn the basics of HATCHING in AutoCAD.
Learn AutoCAD basics
DAY 20

Not a complex project, but a project with too many details.
Here you will learn how to manage a project with many details.
At this point you can start working with ANNOTATION and train yourself to Annotate using past exercises.

Learn AutoCAD basics
DAY 21

All AutoCAD basics has practically been learned at this point.
Here is a session where you will learn how to Annotate an object in AutoCAD.
Learn the Basics using the DIMSTYLE command and learn how to use MTEXT command.
Sours: https://tutorial45.com/learn-autocad-basics-in-21-days/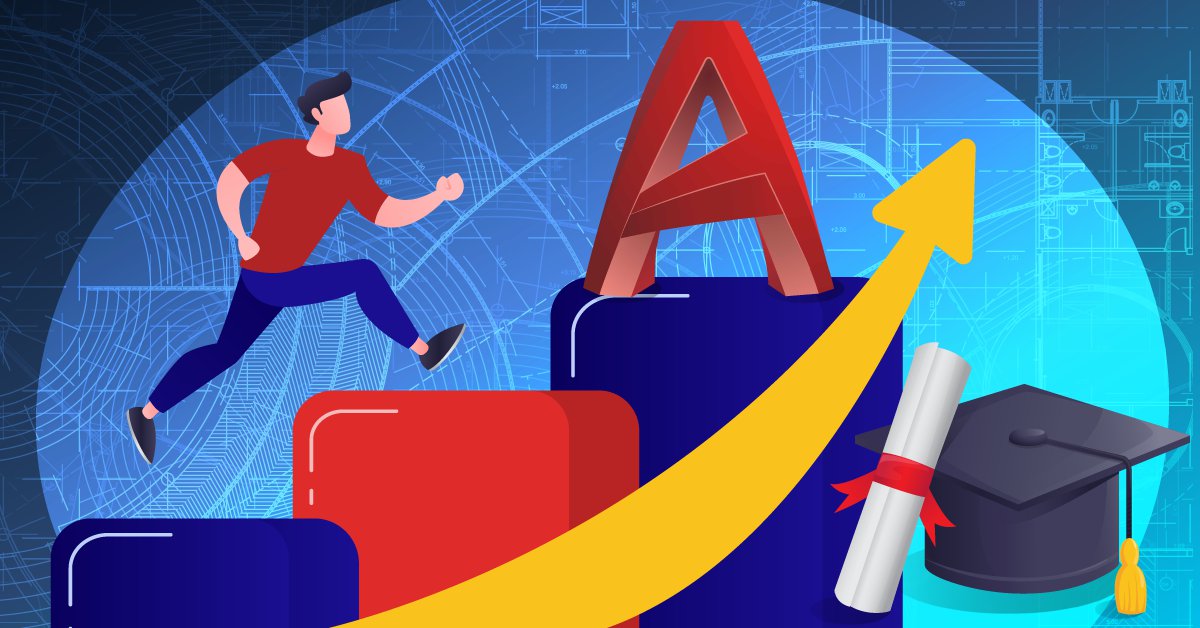 Learning how to use AutoCAD doesn't have to be difficult or expensive. With free online learning tutorials, courses, videos and other totally free learning materials, it can be easy to find the help you need. The only problem lies in sifting through search results, doing your research, and picking the right resource.
To help cut down on the search time,we went ahead and did the research for you. And from our findings, we created alist of top free AutoCAD tutorials and tips on the Web. We even listed the top AutoCAD blogs in the industryto follow if you want to become and stay atop AutoCAD user and professional.
So, without further ado here are 15 best online free resources for mastering AutoCAD:
myCADsite
myCADsite offers free online AutoCAD tutorials for both new and experienced users with no registration needed. Tutorials are organized into 4 levels: beginner AutoCAD, intermediate AutoCAD, introduction to 3D and advanced topics. Each set of lessons is followed by a quiz to test your knowledge. You'll also find sample CAD files and videos to accompany the HTML AutoCAD tutorials. To stay current with news and tutorials as they're produced, you can follow myCADsite on Facebook or Twitter.
Cadalyst
Cadalyst provides a wide array of AutoCAD and other CAD software tutorials, tips and training resources. They also have an extensive CAD tips video gallery with clips that teach you how to perform specific tasks in AutoCAD. For example, you can find videos showcasing three different ways to put a frame around your text in AutoCAD, how to scale object with a reference, and many more.
CADTutor
CADTutor offers free tutorials, tips and articles for AutoCAD, 3ds Max and associated software applications. Not only that, but CADTutor can easily put you in touch with other CAD learners and professionals their AutoCAD forums, which are a great free learning resource you can't afford to miss out on.
Tutorial 45
This is another must-visit AutoCAD site to have on your list. Why?Tutorial 45 provides a set of free AutoCAD tutorials including practice exercises, lists of AutoCAD commands, 3D projects and easy to follow how-to articles. It offers all the basics you'll need!
Ellen Finkelstein
Ellen Finkelstein's AutoCAD tips blog is a huge repository of free AutoCAD tips, techniques and tutorials organized into categories that make it easy to navigate this rich AutoCAD resource. Sift through the number of categories that include: drawing, editing, text and dimensions, 3D, plotting and presentation, troubleshooting, AutoCAD customization, and layers. With the amount of resources available, you're sure to find the help you need.
AutoCAD tutorial by Computer Aided Design Guide
Computer Aided Design Guide is actually a blog on all things CAD. Here you'll find all AutoCAD related articlesorganized into a comprehensive list that makes for a good free AutoCAD tutorial resource you can bookmark.
The CAD Setter Out
The CAD Setter Out is another blog with all AutoCAD posts gathered under the AutoCAD tutorials category. To help readers and learners find the exact AutoCAD tutorial they need, their AutoCAD posts are further broken down with post tags like AutoCAD create, AutoCAD Edit, AutoCAD Productivity, AutoCAD Document, and AutoCAD Customization.
Draftperson.net
Draftsperson.net provides a set of free AutoCAD tutorials, tips and tricks, and articles. The resources don't stop there though. You can find other free resources such as AutoCAD blocks, reference, and more.
CadOasis
CadOasis offers some free AutoCAD tutorials specifically designed to introduce AutoCAD functions to CAD users. So if you're looking to get a good overview to the essentials on AutoCAD functions, this is the site to check out.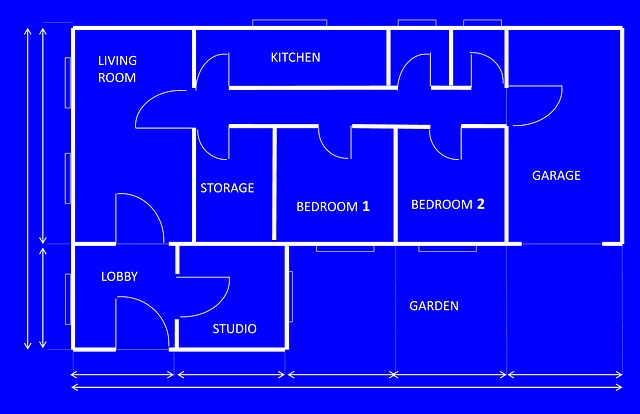 AutoCAD blogs
Lynn Allen
Lynn Allen's blog is an extremely valuable AutoCAD learning and news resource adequate for both the beginners and experienced CAD users who want to stay current on industry news, events, and the latest on software updates and features. Lynn traditionally provides her blog followers with AutoCAD tips and tricks booklets you can download in PDF. From HTML how-to tips and tricks to videos that walk you through a new technique, you're sure to learn your way around AutoCAD like a pro. Learn how to put a frame around your text, how to embed an image file in AutoCAD or even something as common as keeping track of your drawings. This site has it all.
AutoCAD Tips Blog
AutoCAD Tips is a blog that provides helpful AutoCAD tips for everyday users. Each tutorial is informative, easy to follow, and with helpful screenshots to walk you through it, this blog is the perfect starting point for learning your way around both basic and advanced functionalities.
CADnotes
This blog is a treasure trove of AutoCAD learning material. CADnotes is a blog featuring AutoCAD tutorial series for beginners and other AutoCAD tutorials, articles and productivity tips.
The CAD Geek
The CAD Geek aims to empower CAD professionals with informative and timely posts on AutoCAD and other CAD software. Owned by author and CAD thought leader, Donnie Gladfelter, this blog contains posts that go beyond the tutorial and software usage tips to give you a well rounded view of the CAD industry.
Through the Interface
Through the Interface is one of Autodesk's blogs with over 900 articles on AutoCAD. AutoCAD DevBlog is the number onego-to resource for software developers who work with AutoCAD and other Autodesk technologies. It abounds with information needed to quickly solve programming problems and learn more about working with AutoCAD on a highly technical level.
Being Civil
Being Civil is one of AutoDesk's blogs on AutoCAD Civil 3D. Its purpose is to provide value to users based on the support requests received every month from around the globe. This is a great blog to follow if you like staying in touch with the AutoCAD Civil 3D community or simply like learning how AutoCAD Civil 3D is being used. You'll be able to find a ton of answers to user-submitted questions that you've probably had yourself!
Sours: https://www.investintech.com/resources/blog/archives/5947-free-online-autocad-tutorials-courses.html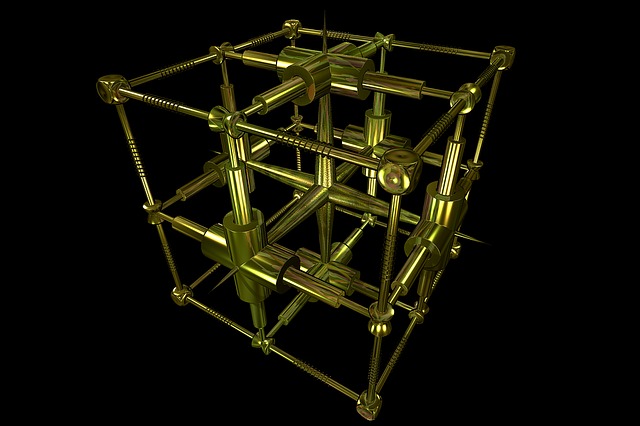 In this day and age, anyone can pick up a new skill and turn it into a high-paying career asset. This is especially true for the tech savvy who already tinker around with and explore software on their own. They can translate that hobby into valuable skills needed for certain positions or tasks.
For instance, being able to create high quality AutoCAD images, 3D digital drawings and the like, is an extremely valuable skillset. Because of its extremely niched usage, AutoCAD isn't a software skill likely to be common among average computer users.
And even if you're not learning it for professional reasons, you may simply be curious about AutoCAD software, wanting to learn more about it.  
But where do you start? With such a complex piece of software, the learning process is sure to be confusing. Fear not.  Below are some basic answers, handy tips and a few pointers on how to learn your way around AutoCAD.
How To Learn AutoCAD On Your Own?
The best way to start learning AutoCAD on your own is to find an online course or tutorials that best suit your learning preferences and needs. For example, if you're dominantly a visual learner you may want to start with YouTube video tutorials or enroll an online course with lots of video materials. If you prefer to learn by reading step by step instructions followed by images and screenshots, you may want to start with a basic course offering such materials. Fortunately, there are many AutoCAD learning resources to be found on the Internet. The first resource that comes to mind:Autodesk official training guide, tools and learning tools.
Additionally, we've compiled a list of websites that provide free online AutoCAD courses, tutorials and complementary exercises.
Beside that, here are some additional helpful tips for self-learning with AutoCAD:
Find blogs and tutorials specific to your field of work. For example, if you want to learn how to use AutoCAD for mechanical workflows, try to find a blog or tutorial that specifically covers this topic.  
Search for exercises that will help you to memorize various commands by practice. He goes on to point out that this way of learning boosts your morale and self-esteem:  each time you complete an exercise, you feel more and moreaccomplished.
Start by learning how to use 2D drawing tools and applying what you learn to 2D drawings. If you don't have any 2D drawings, just search the web; there are many 2D drawings available online. Once you get the hang of 2D drawing tools, then go for 3D which are mostly the same ones as 2D except for some specialized tools.
Practice, practice and then practice some more. This is the rule that applies to learning new skills or mastering a software application such as AutoCAD.
How Can Kids Learn AutoCAD?
Although AutoCAD isn't a general purpose software application that all children will necessarily use in their higher education or future line of work, they can certainly learn how to draft 2D and 3D models in AutoCAD. Most importantly, a Quora thread shows that there's an interest in teaching kids how to use AutoCAD.
A good place to start would be to teach a class or a child how to use one of the widely available free and easy-to-learn online apps for creating and printing 3D models. It's fun and  good preparation for working with a more advanced desktop software program for 2D and 3D drafting such as AutoCAD.
The next step would be to do a few demos on how to use the key commands and solve common problems. Provide them with video lessons that you can create yourself or choose and use free online AutoCAD tutorials.  
There are also ready-made exercises and quizzes to test students' progress. Follow their progress with the program and assign different challenges based on their individual performance, interest and engagement.
If you're teaching, let's say a bunch of 8th graders, chances are that majority of them won't be engaged enough to become proficient in AutoCAD, especially if they don't aspire to become architects or engineers. Therefore, adapt the course to accommodate for this and yet keep encouraging and challenging the studentswho do have higher engagement and interest levels.
How To Become An AutoCAD Professional?
Once you've mastered the basics and learned how to create basic drawings and blueprints in AutoCAD using any or all of the above mentioned techniques,  you're ready to take your AutoCAD skills and expertise to the next level. Experienced AutoCAD users like Raymond Owusu suggest finding professional, complex drawings and trying to replicate them. Another good tip is to join AutoCAD forums and communities and ask how to do some difficult things. Consistent practice and especially real life projects will help you become a power user or even anAutoCAD professional.
The easiest way to test and prove your expertise in AutoCAD is to take a test provided by Autodesk and earn official certification status that will validate your drafting and design skills. Autodesk certifications are widely recognized credentials in the CAD industry and can establish you as an AutoCAD professional and further your design career.  
How To Get Autodesk Certification For AutoCAD?
In order to become Autodesk AutoCAD certified user or professional, it is necessary to take and pass a suitable exam offered by Autodesk.
You can find the detailed exam preparation information on the Autodesk website. This includes exam topics and objectives, recommended preparation methods for different certification levels, requirements, training options, and other related info.  
Sours: https://www.investintech.com/resources/blog/archives/6066-how-to-learn-autocad.html
AutoCAD Basics for Beginners in Hindi - Mechanical \u0026 Civil Engineering
In this autocad tutorial you'll learn how to draw anchor bracket. Something like this;

1. Open a new drawing. Click New
2. Make sure Ortho mode is ON, (it ON when it glow in blue)


click the icon to turn it ON or OFF. (or press F8 to toggle)
3. Type z [Space bar], type e [Space bar]. This will zoom extents your drawing area.
4. Make sure you have this requirement Layers for your drawing.


No idea how to create layer? Read autocad tutorial about how to create layers.
5. Make sure layer 0 is selected as current layer.


6. Click Rectangle, 
specify first corner point at 0,0. Type 0,0 [Enter].


Specify other corner point at 2,1. Type 2,1 [Enter].

[click to continue…]
Sours: http://www.autocadtutorials.net/
Basic auto tutorial cad
Basics of AutoCAD
178 learners taking this course
Premium (Start 30+ Courses for lifetime)
Designed for Every Passionate Mechanical Engineer/student to get updated about all aspects of Engineering Design, Quality, Automation, Manufacturing & Management.
AutoCAD
Learn How to use AutoCAD, read more about common functions/commands of AutoCAD. Also, learn sketching and 3D modeling in AutoCAD
Or log in to access your purchased courses
AutoCAD is a leading Computer-Aided Design software made by Autodesk used by hundreds of industries every day. It has many useful features that help create reliable designs that help these industries to make precise and complex designs.
These include 2D sketching to 3D modeling on AutoCAD with most users being engineers.
Here, we are going to go through the basic features and how to operate AutoCAD to make some simple designs on your own.
Leave a rating
Lessons
Introduction to Autocad
Free Preview
Author: GaugeHow Team
DOWNLOAD/INSTALLATION of AutoCAD
Author: GaugeHow Team
AutoCAD is the best software to begin your CAD career and start the CAD learning experience as it provides a free educational version which is relatively easy to download and…
USER INTERFACE
Author: GaugeHow Team
The first screen you will get when you start AutoCAD is shown below Quick Access toolbar: At the top is the quick access toolbar beside the Autodesk title, it can be edited to have some commonly used commands, some are already there such as a new file, open, save,…
STARTING A NEW DRAWING
Free Preview
Author: GaugeHow Team
To start a new drawing, you can simply click on start drawing and another tab will open titled New Drawing. This will be default template that will open which will…
INVOKING COMMANDS
Author: GaugeHow Team
To select a command, you can go to anyone of the various options available on the ribbon/toolbar or just type the command on the keyboard. Let us go through a few of the common commands that are used in AutoCAD and their keyword (these can be found when you hover the cursor over the icons on the ribbon) Line command selected; The number are the…
SAVING YOUR WORK
Free Preview
Author: GaugeHow Team
This is a very important step to working on a project on AutoCAD as you want your work as you left it the previous time. It is a good habit…
WORKSPACES
Author: GaugeHow Team
The workspace can essentially change the commands and the types of commands that you see in the ribbon. You can change it according to what type of work you are…
BASIC TERMINOLOGY
Free Preview
Author: GaugeHow Team
AutoCAD has a wide selection of tools and capabilities, and with this comes a variety of terms that you might not be familiar with. To help you along your AutoCAD journey, we've put together a small list of basic AutoCAD terminology. Don't worry, you'll be using these terms…
AUTOCAD SKETCHING-1
Author: GaugeHow Team
AutoCAD is known for its sketching capabilities especially, as it has the best 2d designing features as compared to other software. For a better 2d sketching experience, it is recommended…
Making an AUTOCAD SKETCH
Author: GaugeHow Team
Now that we have gone through a few commands, let us use them in a practical sketch. This sketch is a basic sketch that will give us an idea about…
Introduction to 3D Modelling
Author: GaugeHow Team
AutoCAD is known for its 2d sketching and drafting features, but that does not mean it has any less features for 3d modelling. There are plenty of options and commands…
Making a 3D Model
Free Preview
Author: GaugeHow Team
For this tutorial, we are going to take a basic 3d model that will help us get to grips with few of the 3D modelling commands in AutoCAD. By the…
Sours: https://gaugehow.com/course/basics-of-autocad/
Auto-CAD Tutorial in Hindi for all cad Beginners
AutoCAD Tutorial
next →
AutoCAD is a Computer-Aided Design (CAD) drafting software, marketed by Autodesk. It is a commercial 2D and 3D drafting software. The AutoCAD software is used for several applications, including floor plan design, blueprints for buildings, bridges, chip design, etc.
The AutoCAD was designed to help the users to achieve the realistic appearance of their projects. It is used by professionals in various industries to enhance their design, which increases the quality and productivity of their product. It has also increased the speed of manufacturing of the parts.
What is AutoCAD?
AutoCAD stands for Autodesk Computer-Aided Design. It is a drafting and design software application developed and marketed by Autodesk. The AutoCAD software is used in industries, by architects, designers, graphic designers, city planners, managers, and other professionals worldwide.
The commercial CAD programs were used before the development of AutoCAD. The AutoCAD was run on microcomputers with an internal graphics controller. The commercial CAD programs ran on the minicomputers or mainframe computers, where each CAD operator worked at a separate graphics terminal.
The AutoCAD software is available in various languages, namely, English, Italian, Spanish, German, French, Spanish, Albanian, Polish, Russian, Czech, Hungarian, Chinese Simplified and Traditional, and Brazilian Portuguese. The AutoCAD has developed for various programs and fields.
Features of AutoCAD
The features of AutoCAD are listed below:
3D navigation
Visual styles
3D scanning and point clouds
Data extraction
Section planes
Data linking
Layouts
Tool palettes
Express tools
Fields
Dynamic blocks
Command lines
Import 3D models
User interaction
Multifunctional Grips
Revision clouds
Image references
Tables
Solid, surface and Mesh modeling
Photorealistic rendering
Section and Projected views
PDF Import and Export
Panels
Ribbon tabs
Isometric view
AutoCAD Mobile App
Collaboration
Parametric constraints
3D Scanning
Point clouds
Products of AutoCAD
Free trials
3D CAD Software
3D Animation
3D Modelling Software
2D CAD Drafting
3D Printing
Civil Engineering
Construction (US site)
Manufacturing (US site)
Sketching and Painting
Product Design
Find by Industry
History of AutoCAD
The Interact CAD was the first program began in 1977 and released in 1979. The AutoCAD was derived from the Interact CAD program, which is also referred to as MicroCAD in early Autodesk documents. It was written before Autodesk formation.
The co-founder of Autodesk was Michael Riddle.
The first version of AutoCAD by Autodesk was demonstrated in 1982 and released in December, in the same year. It also supported CP/M-80 computers. By the year 1986, in March, the AutoCAD became the most effective CAD program worldwide.
The 2020 version was marked as the 34th version released by the AutoCAD for Windows. The 2019 version was marked as the 9th consecutive version for the MAC. The common extension for the file format in AutoCAD is .dwg.
The DXF file format has become the de-facto standard for 2D drawing exchange and CAD data interoperability.
Prerequisite
The requirement to learn AutoCAD is knowledge of Computers fundamentals, creative thinking, and basic designing ideas. It is a design software having different settings and procedures. The basic part of AutoCAD is easy, but the rest is quite complex.
Audience
AutoCAD is used by graphic designers, architects, engineers, city planners, project managers, professionals, etc. It is designed for beginners as well as professionals to create drawings and realistic models. It is the fast and best CAD software used worldwide.
Problem
We assure that you will not find any problem with this AutoCAD Tutorial. But if there is any mistake, please post the problem in the contact form.
---
Next TopicAutoCAD 2020
next →
Sours: https://www.javatpoint.com/autocad
Similar news:
Learn AutoCAD - Free Tutorials
Yes - It's FREE! (and pretty darned awesome)
This site provides great AutoCAD tutorials for new students of AutoCAD. The BEST place to learn AutoCAD for free, much better than most paid courses. The lesson format was used in my CAD classes I have been teaching previously.
Autocad Tutorials by Section
Please note these lessons are for private, individual use as well as public K-12 schools. For all other use either acquire a License or contact me for a quote. The time stated is a rough estimate how long it takes to complete the specific tutorial level.
Tutorial List
---
We Recommend:
Buy SurströmmingThe perfect gift or prank. Loved by connoisseurs, hated by daredevils.
Write My Paper ServicesProvided by a team of essay writing experts from WriteMyPaperHub.com.
AutoCAD JobsCheck out MyCADsite.com's comprehensive compilation of AutoCad jobs.
---
---
Do you like the tutorial?
Maybe it will help you change your career and start a new life.
Either way, I hope my tutorial will bring good things in your way.

I have a goal of getting 1000 followers on YouTube?
Please help me reach it! Click the Subscribe button. Thanks!
CAD Level 1: Getting Started with AutoCAD
13 Lessons - 9 hours​ (~40 min each)
CAD LEVEL 2 - Intermediate AutoCAD
10 Lessons - 7 hours​ (~40 min each)
CAD LEVEL 3 - Introduction to 3D Drafting
19 Lessons - 13 hours​ (~40 min each)
CAD LEVEL 4 - Advanced CAD & Other Topics
13 Lessons - 9 hours​ (~40 min each)​
​Leave a Facebook Comment:
Please leave a Facebook comment below - and let me know what you think! ​
Sours: https://www.mycadsite.com/tutorials.html
1331
1332
1333
1334
1335