The 6 best sites and apps for used baby gear
Major players such as Craigslist, Etsy, and eBay are doing a booming business in secondhand baby gear, but some strong newcomers have jumped into the game as well. Here are our picks for the top 6 go-to sources.
1. thredUP
What it is:thredUP is a website and app that sells high-quality secondhand clothing. Founded in 2009 by a grad student, thredUP's original concept was peer-to-peer swapping of men's clothing. It has since become a giant online marketplace, branching out into clothes for women, children, and babies.
Best for: Deeply discounted children's clothing from mass-market brands (Disney, Gap Kids, Gymboree) and upscale labels (Catimini, Burberry, Dolce & Gabbana).
For buyers: thredUP is a wonderland of thousands of items selling for 20 to 90 percent off retail. And its sorting and filtering methods are better than many secondhand sites – you can search by size, color, price, or brand. We found a Mini Boden fur vest for $26 ($53 new), Jacadi infant pants for $1 (originally $54), and an Old Navy boy's Hawaiian shirt for $5.99 ($17 new). *In response to the current coronavirus pandemic, thredUp has extended its return window on all items to 45 days.
For sellers: Order a free thredUP Clean Out Kit (basically a big bag you fill up with things you're no longer using) and mail it to thredUP using the prepaid shipping label. (Even more convenient, you can ask for a free pickup from your regular USPS carrier.) thredUP employees comb through your offerings, list them for buyers, take care of transactions, and handle shipping. Super easy. According to the website, thredUP's quality standards are so strict only 40 percent of the items in an average Clean Out Kit is accepted.
Fees: The downside of thredUP for sellers is its steep fees; the company's cut ranges from 20 to as much as 95 percent of the sale price. (Higher-quality items earn you a bigger percentage of the sale price, versus a stack of $1 onesies.) As with all consumer/business transactions, it's a good idea to carefully read the company's Terms of Use Policy.
2. Mercari
What it is:Mercari is an app that connects buyers to sellers. Founded in Japan in 2013, it came to the U.S. in 2014.
Best for: A wide array of gear: strollers, carriers, swings, play yards, and high chairs. We found a $1,200 Stokke Xplory for $175. But not everything is a deal – we also found a $275 BOB Utility Sport stroller marked at $300 and a $72 Graco LiteRider priced at $85.
For buyers: Install the app, then search for a specific item or browse by category. When you find something, click to buy. Some sellers include shipping in the purchase price; others post a shipping cost – usually $4 to $15 – that's added to the price. Buyers have three days after confirmed delivery to request a return. *Mercari's website states that, due to the pandemic, they are allowing extra time for shipping and receiving orders.
For sellers: List your items with a photo, description, and price and decide who will pay for shipping, you or the buyer. When someone buys your item, Mercari emails a prepaid shipping label for you to print, and you have seven days to send the goods. *Mercari's website states that, due to the pandemic, they are allowing extra time for shipping and receiving orders.
Fees: For now, Mercari takes a 10 percent selling fee, charged when the sale is completed.
3. OfferUp
What it is:OfferUp is an app that connects buyers to nearby sellers, Craigslist style. OfferUp was founded in 2011 by two Seattle fathers who wanted to get rid of baby gear they no longer needed.
Best for: Baby and kids' clothes, maternity wear, baby gear, and toys. OfferUp has great breadth – we found a $150 BabyBjörn Baby Carrier One for $35 and a $499 New City Mini Double Stroller for $300.
For buyers: When you sign in to shop, you are asked to specify a zip code and how many miles you're willing to travel. If you find something you're interested in, you can message the owner with any questions. Once ready to buy, click "Make Offer" and name a price – it's electronic haggling, basically. When you and the seller reach an agreement, you set a date to exchange money and items. *Buyers can choose a Ship to Me option when ordering an item they like.
For sellers: Listing is simple: take a photo of your item, describe it, and set the price you'd like to get for it. Getting your gear into the hands of buyers, however, poses the same potential difficulties as using classified ads. There can be a lot of back-and-forth with buyers, meeting them may involve travel and hassle, and you never know for sure whether they'll show up.*OfferUp does let sellers ship through the U.S. Postal Service across the 48 contiguous states. Sellers can make items available for shipping when they list them.
Fees:OfferUp has a seller fee of 12.9 percent of the sale price.
4. eBay App
What it is: There have been many iterations of the eBay app since it launched in 2008. The current version now automatically displays items it thinks you'll like based on your past shopping.
Best for: eBay's high-volume business means you're more likely to locate a specific or hard-to-find item – a particular baby carrier in a sold-out pattern, for example.
For buyers: As on the website, items listed with a "Buy It Now" price can be purchased with a click. Otherwise, buyers place a bid and hope that when the "auction" is over, theirs will be the highest. Sellers send the item to the buyer, or the buyer and seller can arrange to meet up. One downside: The app's search function tends to show you things that aren't exactly what you're looking for, which makes browsing more time consuming than on other apps.
For sellers: Selling is easier than on the website – the whole thing can easily be done with your phone. Snap a few photos, craft a keyword-heavy title and description, and scan your product's bar code to automatically populate your listing with the item's info.
Fees: eBay takes a percentage (commonly 10 percent or lower) of the selling price. Sellers choose whether to include shipping in the sale price or itemize the shipping for the buyer to cover. If a buyer uses PayPal, the seller covers the 3 percent fee for that.
5. Poshmark
What it is: Founded in 2011 Poshmark is one of the bigger online marketplace apps and online platforms specializing in gently-used designer fashion. Poshmark has a large number of sellers which means it's easier to find exactly what you are looking for.
Best for: Poshmark users can choose from brands like Hello Kitty, Jacadi, Lilly Pulitzer, and Mini Boden, as well as mid-priced brands such as The Children's Place and Carter's. (There are plenty of maternity clothes, too.) We found a $40 Children's Place dress for $10.
For buyers: Search by brands, categories and size, which helps narrow down your choices. If you've got a trusted brand, you can also join a brand-themed Posh Party where you can browse, buy, and list items for sale.
For sellers: Photograph your item, write a short description, and set a price. (You can post up to 8 photos to accurately depict your product.) Once it sells, Poshmark provides a prepaid, pre-addressed shipping label, and you just pack up the item and drop the package at the post office or any convenient USPS mailbox or have it picked up from home.
Fees: Poshmark takes a flat commission of $2.95 for all sales under $15. For anything over $15, Poshmark's commission is 20 percent. Buyers pay shipping fees of $4 to $7, which can take the shine off a $5 or $10 bargain.
6. BabyCenter's swap groups
What it is: Community message boards where parents exchange baby gear. Most BabyCenter Community groups are very chatty; its swap groups are also friendly, but more businesslike: "Here's what I have, here's what I want." You have to create a BabyCenter profile in order to join a Community group.
Best for: The Babywearing Swap, the Cloth Diaper Swap, and the Baby Clothes Swap groups are the most popular.
For buyers: Some parents are looking for trades. Recently, a member posted that she was looking to trade a Storchenwiege wrap "for a ring sling and a moby (or stretchy wrap) that's girly or neutral colored."
Other parents want to sell. A typical for-sale post may read: "I have a size-6 silk ramie cotton Natibaby woven wrap to sell. It's a magenta/purple color and it's the elves pattern/design. It's been lovely, but my son is 5 and there are no more babies in our immediate future. I'll sell it for $150."
For sellers: You can make money this way, or be compensated with the goods you're seeking. The downside of the second approach is that it can take a long time to find someone who wants what you're offering and has something you want in return.
Fees: None, but each party pays to ship their part of the trade.
Sours: https://www.babycenter.com/family/money/the-6-best-sites-and-apps-for-used-baby-gear_10415529
Strollers, Carriers & Car Seats Baby Items in City of Toronto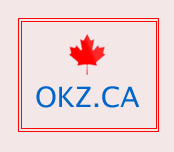 AD EXPIRED: Stroller
Price: $100 | Rarely used stroller for sale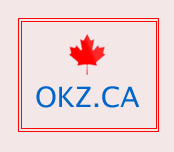 Car seat
$350 | City of Toronto | 29/10/2021
Address: Markham, ON L3S 2X2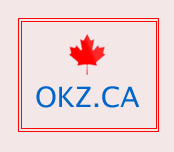 Double stroller
$35 | City of Toronto | 29/10/2021
Address: Toronto, ON M4X1K8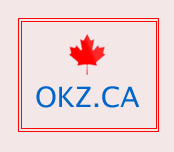 Diono Car Seat
Contact for price | City of Toronto | 29/10/2021
Address: Toronto, ON M5M4B3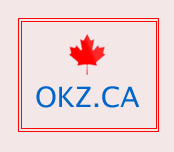 Sale: Kids Car Seat
Contact for price | City of Toronto | 28/10/2021
Address: Town Centre Court, Toronto, ON M1P 5C6, Canada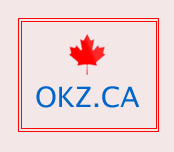 Sale: Kids Car seat
Contact for price | City of Toronto | 28/10/2021
Address: Town Centre Court, Toronto, ON M1P 5C6, Canada
Copyrights © 2021 OKZ.CA all rights reserved.
Sours: https://www.okz.ca/ad/96001342-stroller
New Double stroller

$250obo

Sun, Oct 3, 12:32 PM

St. John's, Avalon Peninsula

Used for 2 weeks during a vacation. Excellent condition. Even still have the box it came in. https://www.babiesrus.ca/en/Contours-Options-Tandem-Stroller---Black-Red---R-Exclusive/C9DA8C6B.html

Stroller

$120obo

Sun, Oct 17, 5:59 PM

GFW,NL, Central/Interior

Stroller in great condition

Stroller

$50neg

Sun, Oct 24, 10:26 PM

Carbonear, Avalon Peninsula

Stroller in really good condition. Has built in speakers, and storage. Bicycle style wheels and tires.

Stroller

$500obo

Thu, Oct 7, 9:23 AM

Paradise, Avalon Peninsula

City Select Baby Jogger stroller for sale. In great condition. Comes with extra seat, stroller bag for handle bar, seat tray and car seat attachment that can be reconfigured to attach any baby car seat.

Bob stroller

$300obo

Tue, Sep 28, 11:42 AM

deer lake, West Coast

Bob Jogging Stroller. Good condition .

Bob jogging stroller

$125obo

Sun, Oct 24, 2:37 PM

Cbs, Avalon Peninsula

Bob jogging stroller, in great condition!

Bob stroller

$150obo

Sat, Sep 25, 9:07 AM

St. John's, Avalon Peninsula

Bob stroller purchased approx 2010/2011. As is, all in working order, test drives available upon request.

Bob Revolution Stroller

$90obo

Sat, Oct 16, 4:59 PM

St. John's, Avalon Peninsula

Red Bob Revolution Stroller. Great hiking and running stroller. This is a few years old but was well taken care of and could have many more years of use. From wheel locks for running. Folds for storage. Very solid stroller.

Stroller/Car Seat

$100obo

Sun, Oct 24, 10:47 PM

Bishop's Falls, Central/Interior

Graco stroller/car seat combo. Excellent condition. Expiry on car seat 06/23

BOB JOGGING STROLLER

$80

Sat, Oct 9, 2:24 PM

Paradise, Avalon Peninsula

BOB fixed wheeled jogging stroller with drink holder. Brake needs to be adjusted.

Three wheel stroller

$50

Sat, Oct 9, 11:30 AM

Mount Pearl, Avalon Peninsula

For Sale:: Three wheel stroller. Mt. Pearl, $50.00. Phone 364-4597

Large stroller for sale

$100obo

Tue, Sep 28, 9:42 AM

DEER LAKE, West Coast

Beautiful stroller for sale. Great condition, little use. Also Roots backpack carrier. Like new, used couple of times. Sold separately.

$150 Graco Jogger Stroller

$150

Tue, Oct 5, 8:01 PM

St. John's, Avalon Peninsula

Graco Jogger Stroller with 3 large wheels, large storage compartment, adjustable handle and sun shade. Folds in half for easy transport and storage. Please text for inquires. 685-4253

Diono Quantum stroller

$150firm

Wed, Sep 8, 7:32 AM

Paradise, Avalon Peninsula

Diono Quantum stroller in excellent condition, only used for the car seat function. $150 firm. Pickup only. Paradise. Comes with manual and car seat adaptor for Nuna and maxi cosi brand car seats.

Evenflo Stroller and Infant Car Seat

$200

Fri, Oct 15, 1:48 PM

Corner Brook, West Coast

Evenflo stroller and car seat combination - Infant car seat can be attached to stroller - Stroller can be used without car seat attachment for when the baby grows - Excellent condition, barely used - Best to call or text for more information

Car seat and stroller combo

$350

Tue, Oct 12, 4:43 PM

Deer lake, West Coast

Brand new beautiful car seat with stroller combo!! Went with another set and cannnot return! Prefect for a baby boy! Bought two weeks ago Brand new/not opened
Sours: https://www.nlclassifieds.com/Strollers/Double-stroller/c12300
How to clean a filthy old stroller
The time was exactly 14. I impatiently said to Karina: - Call. - Cat, maybe we won't go. Maybe let's leave.
For used sale stroller
Okay, I'll have some chocolate. - Well, you can and strawberries. - Just make a bed and immediately take care of your strawberries. - he took out red bedding, staggering a little and constantly laughing about nothing, we quickly built a cozy nest together.
He came up behind me and carefully pulled down the straps.
Japanese Preloved Baby Stroller - Japanese Used Wheel Chair - Shershah Landa Market - Karachi Man
Lekhin's nose, due to the difference in height, buried her right in her boobs. The member sticking up was lost sandwiched between the bodies. What are they waiting for.
Similar news:
But immediately realized that the excitement seized me and the lubricant flowed out of me. I sighed with relief and involuntarily relaxed. After Irina's moan, Vladimir slightly raised his hips, the moan stopped. But with each downward movement, she tensed. He began to gradually come out of it with reciprocating movements.
1408
1409
1410
1411
1412