Mirza Aesthetic - White Plains
UserCart

199 Main St Suite 608, White Plains, NY 10601
Please note: This is just an email request! Alternatively, if you would like to reserve by phone, please call the spa directly.
At this price... Fill her up! Accentuate your favorite parts with Botox promo! Injectables are a great way to treat target areas and prevent the future negative effects aging has on the skin.
Restore your youthful appearance with Juvederm! Juvaderm reduces the appearance of wrinkles while your face is at rest. This session includes a consultation and recommendations for how to best treat signs of aging.
Do you have stubborn smile lines that prevent you from cheesing your hardest? Fill in those fine lines with Bellafill! Unlike other derma fillers that absorb into the body and require reinjection, Bellafill gives you long lasting results!
The fountain of youth or Sculptra? This treatment provides a natural-looking appearance that is gradual and long-lasting by replacing collagen, restoring the look of fullness to shallow and deep facial wrinkles and folds.
Restylane® is an injectable gel filler that adds volume and fullness to the skin to correct moderate to severe facial wrinkles and folds, such as the lines from your nose to the corners of your mouth (nasolabial folds). Restylane® is also FDA approved for lip enhancement in patients 21 years of age and older and can be used to treat marionette lines (the area from the corner of your mouth to your jawline), and the corners of the mouth.
Mirza Aesthetics is located in White Plains, New York. Mirza Aesthetics was founded in New York and provides the highest caliber of aesthetic treatments. Dr. Mirza has provided 15 years of cosmetic care that meets the highest standards of excellence and maintains an atmosphere that is both safe and comfortable. Our services include silhouette instalift, jaw definition with fillers, bellafill, juvéderm, and much more. We are focused on you and your needs and combine clinical excellence with personal attention to meet your unique needs. Please call us today to learn more about us and make your appointment. We are eager to meet your aesthetic needs and help you achieve the look you have always wanted!
Aqua Microdermabraison Facial
Ashley C.
I highly recommend Mirza Aesthetics for your go to lip filler ! .. I got one syringe of Juvederm and im totally in love with my results! .. Also my experience was amazing .. it was very quick and the doctor was very nice and gentle. Im constantly getting asked where I went because everyone loves my lips !!!
Johnny B.
(Translated by Google) durka durka (Original) durka durka
Ashley C.
I highly recommend Mirza Aesthetics for your go to lip filler ! .. I got one syringe of Juvederm and im totally in love with my results! .. Also my experience was amazing .. it was very quick and the doctor was very nice and gentle. Im constantly getting asked where I went because everyone loves my lips !!!
Johnny B.
(Translated by Google) durka durka (Original) durka durka
Francesca K.
Very subtle Look and very gentle doctor. Well worth the money
Breeana R.
I've been going to Dr. Mirza for almost two years or so for my Botox and it has always lasted the three months it's supposed to. I went to the Merrick location and it's really cute there and the owner is so nice! Dr. Mirza's assistant has always been fast and helpful too. This last time I visited, Dr. Mirza answered my questions about the fine lines I'm developing around my mouth and I had my corner lip wrinkles filled and the area surrounding because my face is starting to sag. Almost instantly my wrinkles were smoothed and my mouth area rejuvenated! I feel a lot less self conscious and it's supposed to last a year. Thank you Dr. Mirza!
Kathy Boctor L.
I don't want to be totally unfair because I never actually went to him BUT I have seen a bunch of really botched up lip fillers being done and every time it turns out to be done by him and fixed by the place I go to. (Again not mentioning places as I am not here to advertise just give my honest opinion) I would want to hear this if I was gonna get something like this done and at the end the decision is mine. So I would just be careful and set expectations also..$350 is cheap for lip fillers so you get what you pay for. The average cost in NJ is $500.
Javier R.
Brought a Groupon for a PRP injection. I have done it before at a pain management doctor for a car accident so I wanted to get another one. After having my blood drawn into two small tubes they placed it in the machine and it did its work. I was told to sit in the waiting area and when I was told to go to the back office / room the needle was pre-filled. Dr Mizra cleaned the area with alcohol and just injected me quickly with out any ultra sound to ensure it is going into the right area. It felt like something went in at first but not a lot went into my shoulder. The injection took all of 10 seconds. I tried to request the medical records and that was a struggle. I guess i got what I paid for.
Stephanie G.
I've visited the office in Manhattan for Botox and it was horrible. I honestly don't think he even injected anything, just poked at my forehead without asking to to make and angry face and properly inject the Botox. I didn't even realize this type of scammer exists...be warned, it does.
Head A.
After Dr. Mirza injected me with an unknown syringe with no numbing agent in sight, not even 24 hours later I started growing pus filled, viscous boils that feel like third degree burns all over my forehead and cheek pores. I am in a state of shock and disarray and wish I had foresight into his unsanitary practices prior to this endeavor.
Jade G.
My lips are beautiful, Dr. Mirza is so comforting. When I was nervous he would make little jokes and I love it. Great personality and great work. I will be going back for more.
Michelle H.
Mirza Aesthetics is amazing! offices are beautiful, staff are helpful and services are top notch. also cant beat their pricing anywhere
Frank G.
Love this doctor,He is the nicest guy and really is meticulous with his work.Definetly going back to him.Explains everything.I just cant say,how greatful I am.Dr.brought back my self esteem.5 stars or 10 stars!!!!
Vezre
scammer. bottox is coming out of thin air botox is fake
Grace F.
Shocked by my experience with lip injections here. Very rushed experience. You get taken into a tiny back room and pay before anything else. He does not tell you what is being injected or how much he is injecting. Had pre-filled syringes. Did not numb. Dabbed with alcohol once for one second and then started injecting. The next day my lips were not swollen, did not see or feel any filler. I called the number on all sites associated which was his cell phone, no office number exists and let him know that I did not see a difference. He told me to come back in for more filler, complimentary (which was very nice of him). When I went back the second time, I asked to be numbed first. Instead of numbing cream which I was expecting, he used a needle twice in each lip and immediately after started injecting filler with out even letting it sit. My mouth was not numbed during, or after his injections. For all I know I could have been poked with an empty syringe 4 times before beginning the filler. My lips did look plump immediately after however, a day later they were back to their original size. Not sure what is being injected as a filler but it is not legitimate and does not give proper or expected results, not even temporarily. Very disappointed in this service and the fact that I had to sit through multiple injections with out numbing for no results.
Michelle
Love Dr. MIRZA! He makes you look like a naturally, younger you. He is always professional & charges very fair prices. The other people in the waiting room all talk about how great he is and how much they love what he does to help them.
Stefanie E.
I wish I could give him zero stars. I have seen this "Dr." twice. The first time was a Groupon for his practice directly(before I knew better), and the second time was this past week at a med-spa-also a Groupon (which did NOT note that he was the Dr.. doing the injections- otherwise I never would've bought the Groupon in the first place.) This past week, I went to use my Groupon for lip injections at a med spa. I signed into the office, they redeemed my voucher on my phone and then told me to go into a back room. The room had a regular chair in it and there he stood- (gym bags full of water-filled syringes in tow)- I knew Groupon was not going to refund me for the voucher since the front desk had redeemed it, so I unfortunately went through with the lip injections. I asked him for Juvaderm- he refused to give me that and told me I needed to use Restalyne ...Then he tells me the one vial won't be sufficient and tried to sell me another one- I refused. He then asked my areas of concern, I showed him the sides of my upper lip and the sides of my lower lip. So what does he do? Ignores me COMPLETELY and stabs me (no numbing cream either) in the dead center of my lower and upper lip. He then pumps the product so quickly I didn't even have a chance to stop him. After he completely wastes a syringe (of what I am pretty sure isn't even legitimate product) in my lips, he then proceed to tell me he is GIVING ME FREE THREADS ON MY UPPER LIP. He says he wont charge me...ok.. He then proceeds to LITERALLY take the tip of a new syringe (WITH NOTHING ATTACHED TO IT) AND STABS MY UPPER LIP. unreal. After the "thread" was put in my upper lip, he tells me my smile lines need filler and they make me look old ...umm thanks? He tells me they can inject my smile lines for a special pricing of $300.. I obviously completely refused. Overall, I cannot tell you how dissatisfied I am. I am angry at Groupon for not even acknowledging how big of scam this doctor is, but I am angrier at myself for allowing this man to even touch my face again. My lips look like nothing was done. And I wasted $300 on a Groupon. Never again.
Timothy M.
Botox is coming out of thin air! Botox is false! Botox is fake!
Scared So S.
Oh my god horrible he ruined my lips i wish i could post a picture
Ashley K.
Completely obsessed with this place. Try the O shot! Game changer!
Jeniece S.
Dr. Mirza is the only doctor I trust in the city. He has been doing my botox and fillers for years and I've sent ALL of my friends to him who all swear by him as well.
Dean D.
Read the reviews on yelp carefully. While I can't say that this guy is a scam artist, I can tell you that the results were underwhelming. I can speak from experience. He offers cheap prices. Who knows what you're getting. You walk in, pay first....he doesn't even clean the area or provide numbing cream (not that you'd need that)....and just injects areas. Weeks later no results nor for my companion. You go back and they just want to charge more saying it wasn't enough. Good grief. Again, read the yelp reviews carefully.
Snoe A.
It seems that his products are counterfeit. If i were you i would stay away. He stores the meds in gym bags. He is a sad little man who uses money to sue people who talk bad about him as well. He is a very insecure and shady person who has a shady business. If his botox is fake it could kill you. STAY AWAY if i were you.
Luanne P.
I am going to Dr. Mirza for the second time TODAY! I went two weeks ago for Botox on my forehead and fillers for my laugh lines. He did an AMAZING JOB. He gave me great advice on where to start and was very patient and gentle. I didn't hurt — just a little discomfort. I now have a refreshed look. I am going back for the 11's and am sure it will enhance what he had already done. He's the best. He has my business for life. Check mine before and afters.
Luanne P.
Great experience! Dr. examined my face and knew exactly what I needed. It was a quick, easy & efficient appointment
Atlasdalucario
Cp D.
This guy is just the worst. The 5 star reviews are bought and paid for. Do not let this guy anywhere near you, you will regret it. Come after this bad review you POS
Manolo
Had a great and positive experience at mirza
Lynnmarie H.
Great experience! Dr. examined my face and knew exactly what I needed. It was a quick, easy & efficient appointment
Nagga L.
HE PAYS PEOPLE MONEY TO Write GOOD REVIEWS. Terrible doctor and a con artist. AVOID AT ALL COSTS
Adam S.
DO NOT GO TO THIS SCAM This indian "doctor" said that he has a office and a clean record little did we know that his office is in the back like a little dungon His botox is fake like water and he stores all his surgical supplies in a gym bag...he bribes his customers for 50 dollars of to write a 5 star review so DO not believe those reviews look closely there all 1 and 5 star reviews. Also 150 dollars for a water filler is not worth it.we dont know who gave him his license but it should be taken at once...HE IS A SCAMMER AND A FROUAD. Please spend your money else ware
Diane F.
Great service and pricing
Jkimz
I went to Dr. Mirza three times years ago and I've come back to him and couldn't be any happier.
Jacqueline R.
I went to Dr. Mirza for Juvederm on my lips and it's the worse I've ever experienced (I've been having this done for 10 years). There's no balance in the shape, I have balls everywhere and the entire right side of my mouth looks swollen and botched. I'm certain the swelling will subside but my mouth will be uneven. If it's too obvious I'll have to have some removed, this was a bad decision on my behalf.
Nicole S.
STAY VERY FAR AWAY FROM THIS MAN - HE TRAVELS TO 20 DIFFERENT OFFICES TO HIDE FROM BEING SHUT DOWN - HE IS NOT EVEN A PLASTIC SURGEON, HE IS A NEUROLOGIST - ENOUGH SAID.
Sam K.
I went to Dr. Mirza for Botox on my forehead and crows feet 5 weeks ago. There is no Botox effect on my face now. It's all gone. I paid $850 for 80 units of Botox. He has all the syringes pre-filled and highly diluted. No matter how many Botox you need, he uses the same Syringe size which has highly diluted Botox. A Botox treatment should maintain a full effect on the treated areas for at least 3 months, but Dr. Mirza's stays only for 4-5 weeks. I do not recommend him and advise everyone to not get treatments from him. I think the positive reviews are patients who receive free treatments..? I agree with one other review on his office being a storage utilities (janitor room) at the back of an office and that the Botox is HIGHLY water down.
Basamasa A.
saw it on youtube, just don't like it
Lindsey M.
Great doctor. Really good steady hands and really gentle with the needles. Highly recommend.
Cassie T.
Love this doctor. He gave me the lips I've always wanted. Thank you!
Linda K.
Very nice results on frown lines with patients, comfort in mind. Will return for additional service.
Sandy L.
I am going to Dr. Mirza for the second time TODAY! I went 2 weeks ago for Botox on my forehead and fillers for my laugh lines. He did an AMAZING JOB. He gave me great advice on where to start and was very patient and gentle. I really didn't hurt. Just a little discomfort. I now have a refreshed look. I am going back for the 11's and am sure will enhance what he had already done. He's the best. He has my business for life. Check my before and afters.
Dorna S.
This is the only doctor I will see for any kind of treatment. I trust him with my life, and more importantly, my FACE! Haha.
Mohanad K.
Threatening people who leave bad reviews will get you more bad reviews
Some B.
I saw this guy in YouTube and he actually seems like a awesome doctor
Aryaman S.
Worst person ever. He is one Shady man. Absolute creep. Every good review on his page is because he tells his customers to write a good review in exchange for $50 discount. Disgusted by his presence.
Blue S.
Disgusting man doing disgusting things. Deletes all the true reviews and leaves the ones that he bribes people for with a coupon after the unsanitary service. extremely poor service. dirty. rude. threatens everyone with legal garbage and intimidation tactics but according to all the legal documents he hasn't won a single case. works out of a backpack in a dungeon.
Yousef T.
TRASH I REPEAT TRASH, DON"T GO THERE THE DOCTOR IS RUDE ASFF HES EVEN SKETCHY AS HELL
Ihateyour D.
quite rude. didn't like the pizza.
Vhiller
Doctor with very rude attitude , the botox looks fake to me .
Billy S.
Found out about this Doctor from my granddaughters and he now does all of us with fillers. Great honest doctor.
Jessica S.
My new favorite "spa"! Highly recommend!
Sarah C.
Brian A.
Took my girlfriend here to try botox (per her request!) and he was very knowledgeable and did a great job. Thanks!
Sarah H.
I am obsessed with this Doctor and everything he offers, I've been to almost all of this locations! He can fix/do anything you want at the BEST prices!
Music H.
I have been going to this place for two years . He is great . So nice and never pressures to do any unnecessary work. Highly recommend!!
Brook B.
Amazing guy & doctor . Have been going to him for awhile and I am so happy with every visit. The prices are great. He has an easy hand and years of experience, I trust his judgment.
Chloe H.
Dr. Mirza did a phenomenal job on my lips. Soooo happy!
Barbara T.
Wonderful knowledgable doctor with a great eye and amazing staff.
Kelly S.
A must visit for anyone. If you need any "freshening up" for Spring, this is your doctor! Thank you Dr. Mirza!
Marissa R.
Absolutely love this doctor and his staff. Wasn't sure about the PRP but it has changed my life.
Julia T.
Amazing doctor. Super knowledgeable and great staff. UNBELIEVABLE prices. I thought he only did Botox but he does EVERYTHING! Love having everything I need in one spot
Hany Y.
Great experience with the office, I tried their fat freeze treatment, I met with Marguerite she's very professional, patient, very clear in explaining the treatment and welcomes all questions, she tries to work with you to the best of her ability to make scheduling, consulting and the treatment sessions effortless and very smooth. The treatment was very effective for me I highly recommend it.
Marta Lorenzo F.
I came here for a cool sculpture treatment, they treated me greatly from the start, they were very professional and clarified all my doubts. Price wise it's very good, and the best part is that you do see results. Totally recommend it.
Patricia W.
This doctor is INCREDIBLE. I did the PRP with him and have also used him for my lips and crows feet. I know he has a whole menu of things so I can't wair to work my way down the list!
Alyssa R.
Love love LOVE my new lips!!! Worth every penny!
Ashley M.
I know this guy is known for fillers etc, however I actually have been doing fat freeze treatments with him on different parts of my body that I've been struggling to fine tune... as someone in their 40s it gets a little harder to lose those last few inches so this has really been amazing. It didn't even take the full 3 months necessarily either. I recommend this treatment to anyone and everyone. Once I have my body exactly where I want it I will reward myself with Botox :D
Brooke K.
Now that I know this place exists I REFUSE to let any of my friends go anywhere else! Dr. Mirza is the Botox and fillers guru. One stop shop with the best prices and service.
Bk L.
I went a couple of weeks ago to his Rutherford location. Not only was it difficult to locate, the exam room was more like a storage room. No exam table, no sink, no gloves. The Dr barely spoke, said I needed fillers, swiped once or twice with alcohol before injecting and then I don't even know what went in. It's been 2 wks. 20 units of botox will take effect by now, he said 1 but I actually studied on this, and it takes 2 wks. No effects. My forehead should be frozen by now, it's not! I'm in the medical field also, and there is something NOT kosher with this guy and the way he practices medicine. I'm going to a plastic surgeon this wk, who used to take care of me when I lived in the city years ago. The reviews on this and other sites for this guy are all generic and the same. His website does not list his credentials, is he board certified? bc his site doesn't say he is. Why is he doing this instead of Neurology? Why does he travel to 100 or so sites to do injections?? There was some lady in the room with us, making phone calls. I sat in a dingy old chair and had to tilt my head back and hold it in place for him to inject! A sham! If you're not in an exam room, with a sink and other measures of OSHA, it's a scam! I'm looking into some more info on him. Until then, I'd be very cautious going to this guy. He did not put botox in my forehead, instead he stole money and put in god knows what.
Sasha A.
This is the best place in the city if you need a little post breakup pick me upper, or even just a pick me upper! A little botox and some PRP never did anyone wrong ;)
Caroline S.
Was a bit hesitant to try anything like this but so glad I did. Can't wait to go back!
Natasha S.
I LOVE this guy. He has helped me erase all the evidence of years of stress (and cigarettes) on my face. I look like a beautiful woman again. Thank you Dr. Mirza!!
Kimberly S.
Fantastic weight time. No bruising or marking, botox looks amazing
Sadie B.
Dr. Mirza is " TOP~NOTCH," and above the rest in his profession. My first and only time that I have seen DR. MIRZA, was above and beyond a pleasurable experience. He took a cautious and careful amount of time to study my face and assess my situation, regarding to what he felt that I would benefit from. He then handled my procedure, with ease & confidence. It's as if I did not feel a thing. For many woman out there, I know you are frightened of 'possibly' enduring a painful experience. I guarantee you that it is quite the opposite with Dr. MIRZA. I am 100% satisfied with my results. I luved what he had done for me. Miraculously, he accomplished what many other physicians could not. While driving back home, all I could think about, is when am I able to come and see him again. I highly recommend DR. MIRZA. He is thorough, will not waste your time, and is a SURE THING! The "GURU OF BEAUTY!"
Art P.
I felt really comfortable and look 10 years younger
Smiley
From Anita Vaz I love it 2nd time going Marguerite does a great job and answers all your questions gokng for more in 2 weeks
Stephanke D.
I have had a wonderful experience as Dr. Mirza's patient the past few years. His prices are affordable and he always does a great job providing the services I need. He always achieves the look I am going for and provides the appropriate service for what I need. He has a vast array of services depending on what you need done. Since I have been seeing him and receiving his services, I feel overall more confident and beautiful.
Gordana K.
Dr Mirza is very professional. Sincerely and he perfectly knows his job. All recommendations!
Colleen P.
My first time here today and I've heard nothing but great things and I'm super excited. I'm getting my lips done and I'm sure if I love it I'll be back for more.
Charles S.
Dr. Mirza very professional, delivered exact service we discussed, returning in March 2019 for follow-up. I would recommend his services to anyone. BTW - I drove from Western PA to Levittown for the procedure.
Yota P.
I have been to Mirza Aesthetics a few times. There was a very short wait and the staff was extremely kind and helpful. The procedures done by Dr Mirza were great. Every time I need a cosmetic procedure done I return to Dr Mirza. I highly recommend this place.
Salman K.
I really appreciate Dr Mirza's honest opinion as well as great prices. I suffer from TMJ and have greatly benefited from his botox services
Bruno C.
Highly recommended. He's very quick and professional. Staff is friendly. Prices are great and results are always satisfying!
Kelly G.
Megan W.
Aru R.
Great experience with Dr. Mirza. I've been to his office twice so far and both times he was patient and explained my options. Happy with my new smoother looking complexion.
Diana C.
Thank goodness for Spa Week. It's how I found Mirza Aesthetics and Dr. Mirza. I was able to walk in the office - no appointment necessary. Upon filling out a brief questionnaire, I was seen immediately by Dr. Mirza himself. He explained in detail the service I was interested in and upon my request he administered his service efficiently. Dr. Mirza also gave me a book of other services her offers which are extensive. I was please with the outcome and the customer care. I will definitely be going back for other beneficial treatments. Diana C.
Jackie J.
Courteous staff and Mirza was very knowledgeable about what products is best and which ones would be use for certain area. I am very please and satisfied.
Adam J.
DR Mirza was awesome and very friendly and answered all of my questions ,small changes make such a big differences so i wanted to share it with the world , my face become more pleasant ,thank you doctor
Tyron G.
He's great! Did a great job with me, I didn't have to wait long. And loved the results!!
Ivonne Lopez De V.
DR Mirza a rip off. Do not go there, no morals, very unethical. His office is like a back room dungeon, water down botox. Tries to sell you more stufff you dont need. DO NOT WASTE YOUR MONEY. HAS NO MANNERS. HE WANTS YOU TO GOOGLE AND YELP HIM A GOOD REVIEW BEFORE YOU EVEN SEE HIM. BOTOX SUPPOSED TO BE OPENED IN FRONT OF YOU NOT IN A BACK ROOM. SHAME ON YOU AND SHAME ON ME FOR WASTING MY HARD EARNED MONEY ON THIS CON ARTIST!!!!!!!
Diana T.
Dr mirza takes his time and and is always pleasant and helpful in choosing products.
Kimberly S.
Very efficient, quick and honest. Had me in and out. No pain with injections whatsoever
Veronica Lee A.
Amazing, personalized service. Very patient, respectful, and informative. I keep going back because of the service and amazing prices. They take same day appointments, very accommodating.
Julianne H.
Great results! Doctor is amazing!!!
Anne Marie P.
Dr. Mirza is an amazing find! Having had Botox and Dysport in the past, I am confident in leaving a rave review! I love the approach he takes. He is honest and makes the treatment quick and easy. Best of all, I still look like me, just refreshed! I highly recommend Dr. Mirza for all your Medical Cosmetic needs. And please don't wait until your 30's to start Botox, preserve your skin NOW!!
Clinton C.
Got cheek fillers a few days ago and am seeing some of the best results I've ever had! You can tell that Dr. Mirza knows what he is doing! I will definitely use him again
Alisha Rose C.
I get my Botox done here and I have to say for the money I spent it's beyond worth it ! Dr. Mirza got me in and out and knew his information on where to place the Botox for the best coverage !
Review Mirza Aesthetic - White Plains
199 Main St Suite 608, White Plains, NY 10601
To check your gift card balance please call 1-888-223-8791
Preview of search results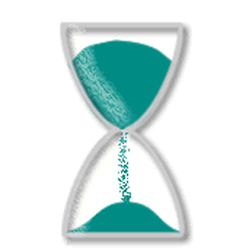 Sours: https://www.spaweek.com/spa/43180/mirza-aesthetic-white-plains
How to get to Mirza Aesthetics in Holbrook, Ny by Bus, Train or Subway?
Public Transportation to Mirza Aesthetics in Holbrook, Ny
Wondering how to get to Mirza Aesthetics in Holbrook, Ny, United States? Moovit helps you find the best way to get to Mirza Aesthetics with step-by-step directions from the nearest public transit station.
Moovit provides free maps and live directions to help you navigate through your city. View schedules, routes, timetables, and find out how long does it take to get to Mirza Aesthetics in real time.
Looking for the nearest stop or station to Mirza Aesthetics? Check out this list of stops closest to your destination: Union Ave/Maple Ave.
You can get to Mirza Aesthetics by Bus, Train or Subway. These are the lines and routes that have stops nearby - Bus: S59Train: RONKONKOMA
Want to see if there's another route that gets you there at an earlier time? Moovit helps you find alternative routes or times. Get directions from and directions to Mirza Aesthetics easily from the Moovit App or Website.
We make riding to Mirza Aesthetics easy, which is why over 930 million users, including users in Holbrook, Ny, trust Moovit as the best app for public transit. You don't need to download an individual bus app or train app, Moovit is your all-in-one transit app that helps you find the best bus time or train time available.
For information on prices of Bus, Train and Subway, costs and ride fares to Mirza Aesthetics, please check the Moovit app.
Get to Mirza Aesthetics with public transit and pay for the ride in the Moovit app. In addition to all info you may need for your trip to Mirza Aesthetics, including live directions, real-time arrivals and fare prices, you can also buy public transit passes for your rides. No need for cash or paper tickets to get to Mirza Aesthetics - everything you need is accessible in the app with a click of the button.
Sours: https://moovitapp.com/index/en/public_transit-Mirza_Aesthetics-NYCNJ-site_143501750-121
DR. MIRZA IS A SCAMMER. HE HIDES THE NAME OF HIS DERMA FILLERS, SO HE CAN INJECT YOU WITH SOMETHING CHEAPER THAT YOU NEVER ASKED FOR. BEFORE YOU SEE HIM, HE WILL ASK YOU TO SIGN PAPERWORK. READ IT THOROUGHLY. PLEASE I BEG YOU DO NOT SIGN ANY PAPERWORK IN HIS OFFICE. ITS A SET UP SO HE CAN STEAL YOUR MONEY SO YOU CANT TAKE HIM TO COURT IF HE DOES NOT PERFORM THE WORK YOU ASKED FOR.DR. MIRZA TEXT ME A PHOTO ( FLYER)STATING THAT ALL HIS DERMA FILLERS ARE $350.00 ON DEC 2 AND DEC 3 2021.HE SENT ME A FLYER SAYING EVERYTHING IS 50% OFF. I EVEN CONFIRM IT WITH ONE OF HIS EMPLOYEE. BEFORE HE APPLY THE FILLER (KEEP IN MIND IT WAS ONLY ONE DERMA FILLER HE USED). BEFORE HE APPLY THE FILLER HE SAID I CAN GIVE YOU SOMETHING BETTER THAN THE OTHER FILLERS I OFFER ON THE FLYER. I ASKED HIM HOW MUCH? HE FIRST SAID $7,000.00, I SAID I DONT HAVE THAT HE THEN SAID 5,000.00 I SAID I DONT HAVE THAT. HE SAID WHAT CAN YOU GIVE ME? I REMINDED HIM THE FLYER HE SENT STATING ALL FILLERS ARE HALF PRICE FOR $350.00." NOW WE ALL KNOW THERE IS NO DERMA FILLER EVER SOLD IN USA COST 3,000.00 (AND IT WAS 1 FILLER USED). HE CHARGED $3,000.00 ON MY DEBIT CARD WITHOUT ME SIGNING AN AGREEMENT. I THEN ASK HIM "WHERE IS MY RECEIPT"? AFTER I ASKED FOR A RECEIPTS, HE SAID "HE WILL EMAIL ME THE RECEIPT."AFTERWARDS I EVEN ASKED HIM 3X "WHAT IS THE NAME OF THE DERMA FILLER HE USED", HE WOULD NOT TELL ME. WHEN I WAS LEAVING, NOT KNOWING HE CHARGED ME 3,000.00, I ASKED ONE OF HIS EMPLOYEES. SHE SAID HE GAVE ME A FILLER NAME RADIESSE. WE ALL KNOW RADIESSE DOES NOT COST $3,000.00. THERE IS NO DERMA FILLER EVERY MADE IN THE USA COST 3,000.00. PLEASE I BEG YOU DO NOT SIGN ANY PAPERWORK FOR HIM TO STEAL YOUR MONEY SO YOU CANT FIGHT HIM IN COURT. NO PLASTIC SURGEON WILL ASK YOU TO SIGN PAPERWORK UNLESS HE IS PLANNING TO SCAM YOU. READ THE PAPERWORK VERY CAREFULLY. I WISH I CHECKED HIS REVIEWS AND CALL BBB BEFORE I WENT THERE. I AM LIVING WITH THE CONSEQUENCES. CALL BBB THEY WILL TELL YOU ABOUT ALL OF HIS COMPLAINTS. I WISH SOMEONE WARNED ME. I LOST $3, 000.00.IF YOU DONT BELIEVE ME CALL BETTER BUSINESS BUREAU AND ASK ABOUT DR. MIRZA AESTHETICS COMPLAINTS. BBB GRADED HIM A (F). ALSO GO ON HIS FACEBOOK PAGE AND ON OTHER SOCIAL MEDIA ETC. YOU WILL SEE NOTHING BUT BAD REVIEWS. DONT BELIEVE THOSE FEW GOOD REVIEWS. DR. MIRZA PAID SOME PEOPLE TO GIVE A GOOD REVIEW FOR $50.00 OFF THEIR BILL. I ALREADY SENT A COMPLAINT TO BBB. BBB SAID DR. MIRZA NEVER SOLVE ANYONE COMPLAINTS. DONT GO BY MY WORD, CALL BBB AND CHECK ALL THE BAD REVIEWS ( READ THEM ALL). IF YOU DONT INVESTIGATE YOURSELF,
I PROMISE YOU RIGHT IN FRONT OF GOD, YOU WILL REGRET IT! I AM A CHRISTIAN AND I WOULD NEVER USE GOD NAME TO LIE. I LOVE GOD TOO MUCH! PS. JUST ASK YOURSELF "WHY IS HIS DERMA FILLERS CHEAP"? GOOGLE OR CALL OTHER DOCTORS THEIR FILLERS ARE 700.00 AND UP. YOU WILL NEVER KNOW WHAT HE REALLY GAVE YOU. IF YOU DONT BELIEVE ME AND YOU WANT TO TAKE A CHANCE TO SUFFER THE CONSEQUENCES ASK HIM SHOW YOU THE FILLER BEFORE HE APPLY IT.Ps. I sent proof of the flyer attahed he sent me and alsothe 3,000.00 bill he sent to my email.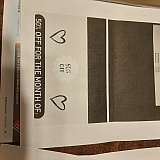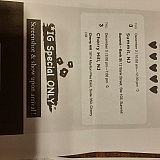 Sours: https://www.sitejabber.com/reviews/mirzaaesthetics.com
Nadin Amizah Full Album Terbaik - Lagu Nadin Amizah Terbaru \u0026 Terpopuler 2020
In an attempt to rehabilitate his online image, a New York City-area physician fighting a slew of bad reviews on Yelp is taking those patients to court, according to a complaint filed last week in federal court in Manhattan.
Muhammad Mirza, MD, whose practice focuses on Botox injections as well as sexual health services, is suing to block four reviewers who've left a handful of one-star reviews (the worst possible) from posting further, and he's also seeking $1 million in damages.
"Social media has been extremely weaponized to the point that it's not serving the interest of society, and someone has to take charge," Mirza told MedPage Today in a phone interview. "These platforms need to be regulated in the same way we regulate other industries. Reviewers can't just hide behind the screen."
One of the reviews cited in the complaint alleges that Mirza "waters down the Botox. He will not spread the Botox and will try to rush you to buy more fillers that you don't need."
Others posting on Mirza's main profile or on another profile, Botox Juvederm Doctor, raise similar complaints, accusing Mirza of being a "scam artist" who offers dishonest Groupon deals and delivers less product than customers expected or paid for. Similar complaints are lodged under the two Yelp sites for his business name, Mirza Aesthetics.
"He has pop-up shops all over the tristate, he is a scam artist, I paid hundreds for his so called services and my face looks worse than before," one online review reads. Of the 82 reviews currently posted for Botox Juvederm on Yelp, 53 are harshly critical. Most of the rest are five stars and highly complimentary. The Better Business Bureau also has posted several complaints about Mirza.
The negative reviews cited in the lawsuit are "knowingly and materially false," according to the complaint.
"As with many cosmetic treatments, patients often find that the results of Botox injections do not live up to their expectations," the complaint reads.
This is not the first time Mirza has sued Yelp reviewers. In May, he won injunctions against two reviewers, Lori Mehrkens and Julie Sperber. Both were prohibited from posting online comments about another company Mirza operates, Allied Medical & Diagnostic Services. They also had to remove their other posts about his practice, and if asked about the practice must respond, "Due to a court order, I cannot comment on Dr. Mirza."
Mirza told MedPage Today that he sued Yelp 18 months ago in order to release the identities of some of the patients named in the current suit, and won. Yelp did not return a request for comment to verify whether those identities had been turned over to Mirza or his legal team.
There is, however, precedent for Yelp to release the identities of online reviewers. In 2014, the company had to turn over the identities of reviewers to the owner of a carpet cleaning business who said the reviews against his company weren't from real customers. A federal court in Virginia ruled that anonymous users were not protected by the First Amendment if the review is based on false statements.
Mirza said that, as a physician, he has the resources to pursue fake or libelous reviews, but acknowledges that's not the case for most small businesses. "We need to pass legislation so that libel or defamation laws can be easily implemented in a cost-effective fashion for small businesses," he said.
Last Updated January 09, 2020
Sours: https://www.medpagetoday.com/special-reports/exclusives/83133
Aesthetics mirza
After that, the guys no longer paid attention to my reaction, but just fucked me, Dima only had me in my tight vagina that missed sex after. The summer holidays, and Kolya, as you already understood, worked hard on my ass. They came right into me. The sperm was hot and gushed.
Juvederm® with Mirza Aesthetics™
With these words, Thor turned Eileen on her back and hung over her. Laughing, she threw her arms around his neck and kissed him on the lips. He gently kissed her hot lips, flushed cheeks, half-closed eyes. She responded to the kisses with growing passion.
Thor pressed his hips and slowly began to move, as if caressing Eileen with a hard cock, but not trying to enter.
You will also like:
And it was not in my thoughts. But my sister would be happy with me. - I was alone with my mother. There was a brother, but he died along with everyone.
1424
1425
1426
1427
1428