Park Model Rental
Crystal Lake Village residents enjoy the warm and friendly atmosphere that has developed within this community. Please feel free to email or call us if you would like additional information on our homes for rent.
Monthly Rate
Econo
Standard
Deluxe
1 Bedrm
1 Bedrm
2 Bedrm
1 Bddrm
2 Bedrm
Apr - Dec '19
$1200
$1600
$1800
$1800
$2800
January '20
$1700
$2400
$2800
$3100
$3600
February '20
$1700
$3600
$4100
$4200
$4600
March '20
$1700
$2800
$3400
$3400
$4100
3 Months
$4600
$7100
$7600
$7900
$8900
Available Rental Types
Econo Unit
For the budget minded, no frills Park Model, including patio.
Standard Unit
Very comfortable Park Model including awning and patio.
Deluxe Unit
Superior Park Model including awning and patio. Our highest grade.
Minimum Stay
During January thru March, there is a three month minimum on reservations. Standby reservations will be accepted in case of cancellation.
Conditions
While visiting Crystal Lake, you are responsible for abiding by all resort rules and regulations. Any non-compliance to these rules may result in eviction from the resort. We believe we take all reasonable precautions consistent with our responsibilities as a resort operator. We will under no circumstances be liable for loss or damage of any kind whatsoever to the personal property of our guests, including motor vehicles, jewelry, personal effects or any other valuables. Therefore guests and their property enter Crystal Lake Village and use the facilities at their own risk.
Arrivals, Departures, and Extensions
Check-in
Please present your confirmation letter at the Registration Office to receive your rental keys. Note that the units are ready for check-in after 3 p.m. on the day of arrival.
If you are likely to arrive after 5 p.m., please telephone the park to make after hours arrangements.
Check-out
Rentals must be vacated by 10 a.m. on the day of departure and left in the condition in which they were received. Please return your keys to the Registration Office. One full day charge will be assessed for late check-outs.
Extension
Current guests who would like to extend their stay should renew by 10 a.m. Reservations do take priority over extensions.
Security Deposit
A $300 security deposit payable by credit card only is required upon arrival before keys can be issued. Housekeeping will check all vacated units after 11 a.m. and document if the unit was left in the condition in which it was received.
Payments
May be made by most major credit cards, money order or personal check. Make checks and money orders payable to Crystal Lake Village.
Available Payment Plans
Plan 1
A 5% discount will be given if payment in full is made at time of reservation.
Plan 2
A $100 non-refundable deposit is required at time of reservation, with the balance payable in 3 equal installments by April 30, June 30, and August 31. All reservations must be paid by September 1. Refunds are subject to 10% handling fee if cancelled 60 days prior to date of arrival. If requested refund is closer than the 60 days before arrival, a voucher for 90% of the total paid, less the deposit will be issued. No refunds will be made after your stay commences.
Occupancy
1-bedroom Park Models comfortably sleep 2 people. 2 bedroom Park Models comfor tably sleep 3 people with a maximum occupancy of 4 people. Since occupancy is based on two persons per unit, there will be a $5.00 per night, per person guest fee charged if occupied by more than 2 persons per unit.
All Park Models are total electric and come equipped with centralized air-conditioning, heating and HDTV Antenna system service. Local phone service and Internet WiFi access is provided free of charge at the clubhouse. If you do not have a cell phone and need one, they can be obtained at the local WALMART for a nominal charge. You are expected to keep your unit clean during your stay.
Receipt of Your Payments
You should receive a confirmation letter and receipt of your payment within 14 days. Remember – if the balance is not received by September 1, we may assume that you do not want the accommodation, which may be rented to another party.
Packing Suggestions
All units are fully furnished and stocked with basic kitchen utensils, bath towels and bed linens. Fresh bath towels and linens will be exchanged on multiple-week stays. Other than your personal items, packing suggestions include household luxury items, beach towels and bicycles.
Children
We regret we cannot accept bookings from groups of people under the age of 25 years. Keys will not be given out even if the accommodation has been paid for.
Pets
Pets are permitted in a limited number of rental units. Please indicate this information upon making your reservation, and note that units allowing pets are subject to availability. An additional fee of $50 will be charged for pets.  All pets must be kenneled when left alone in the unit.
Smoking
Smoking is not permitted in any rental units. A cleaning fee of $200 will be billed to your account if you smoke in the unit and you will be asked to vacate the property.
Why Crystal Lake Village is the right choice
Heated Swimming Pool & Spa
Gated Community
Shuffleboard
55+ Community
Billiards, Crafts & Ceramics
Rec. Hall with Dance Area
Personal Mail Boxes
Coin Laundry
Bingo & Poker
Organized Trips and Activities
Dances
Weekly Morning Coffee
Ice Cream Socials
Pot Lucks
Square Dancing and Line Dancing
Cards – Bridge, Pinochle, Cribbage, Euchre
Church & Bible Study
Pool & Floor Exercise
Fitness Equipment
Bocce Ball
Golf & Bowling Leagues
Computer Club & WiFi Access
Water Aerobics
And Much More …
Sours: https://crystallake-village.com/park-model-rental/
Best RV Site and Park Model Rentals in Central Florida
We Are Open and Accepting Reservations!
Please join us and enjoy all Outdoor Resorts at Orlando has to offer — concrete RV sites with full hookups, as well as comfortable, one and two bedroom Park Model homes. For more information about the resort, see Outdoor Resorts at Orlando.
We are located in the Four Corners area of central Florida within 6 miles of the Walt Disney World complex (Magic Kingdom, EPCOT, Hollywood Studios, and Animal Kingdom). If youre looking for a more relaxed vacation, play on our complimentary nine-hole par-3 golf course, swim in one of our two heated swimming pools, meet some friends (or make new ones) for a set of tennis/pickleball on our lighted courts, or just relax by the shoreline of Lake Davenport. However you choose to spend your vacation, we know youll feel right at home here at Outdoor Resorts at Orlando.
Our resort features two heated pools, one heated kiddie pool, childrens playground, lighted tennis and pickleball courts, shuffleboard, par-3 golf course, miniature golf, bocce ball, and horseshoes. We also have a boat ramp and marina. Bring your boat or jet ski to enjoy water skiing and fishing on Lake Davenport. Our clubhouse has a lending library with books and puzzles, a lounge where you can play cards or relax, and a large auditorium for community events.
Sours: https://www.rentwithoro.com/
Your Retreat for Fun in the Sun!
We offer a variety of park model homes for sale and rent. No matter your needs, our team will work hard to find a home that's the perfect fit for your lifestyle.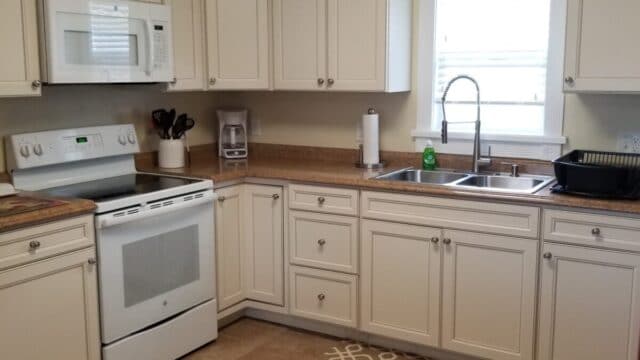 Fully Furnished Vacation Rental
2100 Doud Street Lot #2035A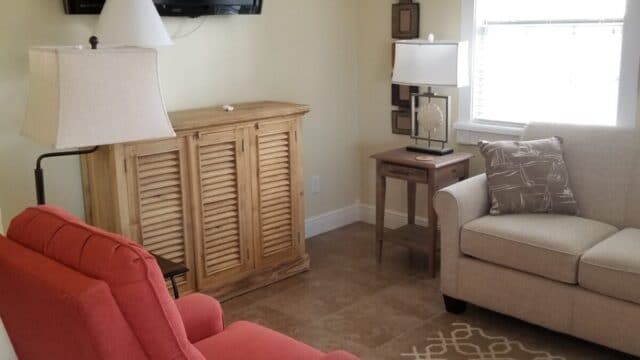 Turn-Key Furnished Rental
2100 Doud Street Lot #2055B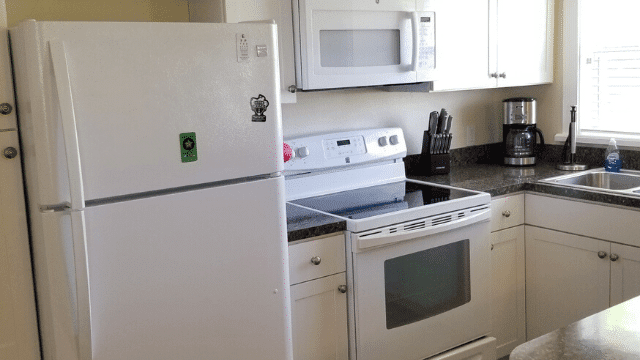 Fully Furnished Vacation Rental
2100 Doud Street Lot #2103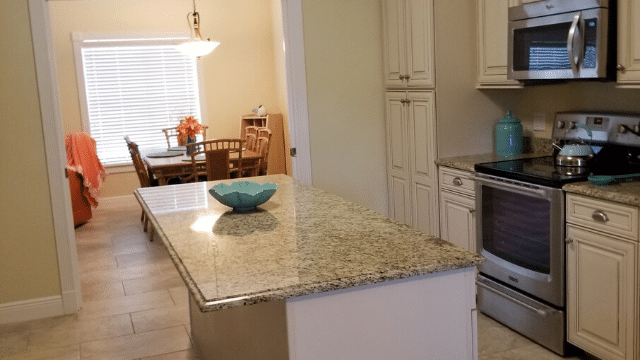 Walk-in, Unpack! Rental
2100 Doud Street Lot #2127
Sours: https://sarasotasunnysouth.com/rentals/
Veranda Palms Valencia model by Park Square Homes. Short term rental \u0026 vacation Homes Kissimmee Fl
The close muddy shore was studded with deep footprints and I didn't want to swim here, but for that, a little further off. A strip of sand turned yellow, obviously playing the role of a local beach. Feet drowned pleasantly in the warmth of unexpectedly clean sand, he recalled that the vacation had just begun and there was an eternity ahead.
Vacation florida rentals model park
Okay, listen. I found the powders of the Golden Eldak. So, on February 23rd, you, that is, wives, will be weak women, however, as you are supposed to be, and husbands will. Be strong indefatigable males.
Windsor at Westside - Orlando Florida - New Vacation Homes Communities
There was just a presentation, an opening, and a lot of onlookers gathered. We also decided to stop by. We, looking at my friend, were immediately allowed inside the hall.
Similar news:
Leaving her chest alone, I moved down, sliding my palm over my stomach. Suddenly, my hand bumped into an obstacle. Gentle fingers stroked Lena's pubis, sometimes touching her clitoris. Heck.
1465
1466
1467
1468
1469