The Best Podcasts to Listen to in 2021
If you've been listening to podcasts over the last year, you may have worn a few out. Hundreds of thousands of podcasts are in existence, so narrowing down what to get into next can be quite a challenge. And then finding what's actually good out of those can be a tough job in its own right.
You could listen to friends or hope that the "You Might Also Like" section of your podcast app is up to snuff, but those approaches are most likely hit or miss. Yes, we understand that finding the best podcast for you might be too overwhelming with the wide selections out there, but you know what's not going to be hit or a miss? Reading the rest of this article and realizing we picked out the best ones for you.
Related Reading
We've gathered some of the best podcasts to listen to in 2021. Whether you're into politics, sports, true crime, or something else, we've got you covered here.
Rabbit Hole
I just recently binged this one in a day — no irony detected. Rabbit Hole takes a look into how the internet affects our lives and our politics every day and in insidious ways, plus how it got to that point. Unparalleled in its research and production, The New York Times' eight-part series is haunting at times, but the story it's telling about how we interact with the internet is profound and hard to forget. Well worth your time. 
Listen
Lolita Podcast
Jaime Loftus' podcast series are always deeply researched and often very personal. Lolita Podcast looks into Nabokov's classic and controversial novel, but then it looks into how Lolita persists in our popular culture, in ways good and bad. Righteous and alive, Lolita Podcast is definitely one of the best new podcasts for you to check out this year. 
Listen
Startup
In this last season of the series, Startup is Gimlet Media's CEO Alex Blumberg's take on the successes and pitfalls of running his media company. Having sold to Spotify earlier this year, this final season looks at the intersection of art and money and how one values each. That value changes, you find out, when you have your employees' fates in your hands.
Listen
Slow Burn
From Slate, Slow Burn takes on a new subject every season — topics like Watergate, the rise of David Duke, and even the most tense feud of the '90s between Tupac and Notorious B.I.G. Its newest season recently premiered, taking on a subject that does need some revisiting: The U.S. invasion of Iraq. Slow Burn's ability to present a comprehensive narrative around complicated topics is inspiring and completely addicting to listen to. 
Listen
The Right Time
I will go so far as to say that The Right Time is the smartest sports podcast available today. Bomani Jones covers all aspects, high and low, around sports in a way that no other sports journalist can. ESPN is taking notice, too, upping the drops from twice a week to three times just this year. Any time is the right time with Bomani Jones. 
Listen
Still Processing
And if you want that kind of deep and intelligent discussion around your other interests, you should be sure to keep Still Processing in your podcast rotation as well. Jenna Wortham and Wesley Morris add meaningful perspective to ongoing important conversations regarding movies, music, politics, and more. 
Listen
NYT Popcast
The New York Times also has one of the smartest and most fun music discussions on the podcast market. Journeyman journalist Jon Caramanica has been covering pop music and hip-hop like no one else has for decades now, and as much as he is an expert, every episode includes music-writing guests with even deeper expertise on each artist and subject. I'm a longtime fan of Popcast and can't recommend it enough. 
Listen
Everything Is Alive
An "unscripted interview show," Everything is Alive is an interesting take on exploring the world. How so? In each episode, an interviewee is an inanimate object telling its life story. Ever wanted to hear how a bar of soap feels? What about an elevator? Think of this as that part of Fight Club concerning Jack's organs, except you're not part of Project Mayhem or burning your and other people's hands with lye. As far as storytelling podcasts go, it certainly isn't This American Life, but it is worth a listen.
Listen
The Daily
The Daily is a daily news podcast that drops every weekday morning at 6 a.m., reporting on The New York Times. Hosted by journalist Michael Barbaro, its episodes are based on the Times' reporting of the day (about 20 minutes of reporting and headline summaries) along with interviews of journalists from the New York Times. If you want audio updates on the latest breaking stories, this is a great podcast to listen to in the morning.
Listen
Bodega Boys
This is a podcast from Bronx natives Desus Nice and The Kid Mero, aka the Bodega Boys. You might have seen them on the Complex TV web series Desus vs. Mero or on the late-night talk show on Viceland, Desus & Mero. Since 2015, the duo has been bringing their raw comedic takes on all things pop culture. If you need a laugh, tune in and become part of their Bodega Hive.
Listen
Stuff You Should Know
You should know more stuff. Lucky for you, there's something really easy about that! SYSK is long one of the best podcasts — its back catalog at this point is crazy. It certainly has a bundle of episodes you're already interested in, but the special thing about Stuff You Should Know is how often the episodes spark new interests. Learn something new! Find your new obsession this year with the help of this pod. 
Listen
This American Life
This should be on every Best Podcast list every year. This American Life's decades-long run as a radio show and podcast showcasing the eccentric and mundane around the country across various themes is a true pioneer in what to expect from any good podcast. The gold standard in audio storytelling, This American Life remains in every quality podcast rotation. 
Listen
Start With This
Start With This is not just a regular podcast; it also serves as a playground for creativity. The hosts, Jeffrey Cranor and Joseph Fink (creators of Welcome to Night Vale) focus on a topic in each episode and end it with two assignments — something to create and something to consume. Overall, the show is designed to encourage listeners to think about, talk about, and make art.
Listen
Every Little Thing
Do you have a nagging question that googling just won't answer? Try calling into Every Little Thing. No, seriously. Call them at 833-RING-ELT, and they just might answer in their podcast. "Why do we cry?" "Why do punches sound like that on TV?" It's only the important questions on Every Little Thing, and maybe your question is next. 
Listen
You're Wrong About
And, if you want to learn even more, You're Wrong About sheds new light on subjects you think you already know. With the speed at which news and culture move in 2021, it's so easy for things to get oversimplified. Luckily, the hosts of YWA use their journalistic skills to look into how our collective understandings may be mistaken. Some episodes are one-offs, and some installments in series — regardless, You're Wrong About is definitely one of the best podcasts on the market. 
Listen
99% Invisible
In what originally began as a podcast about architecture, 99% Invisible is really about design, and design is everywhere. Design is responsible for your street, your house or apartment, how you dress — it's responsible for how this website is set up. With that in mind, 99% Invisible takes a closer look into those aspects of design that we fail to notice. 
Listen
Finding Fred
If you don't love Fred Rogers (Mr. Rogers to most of us), then can you call yourself a good person? The man that taught so many to be kind over generations is revered by countless, and Finding Fred is a continuation of that. Through conversations with a wide range of people, host Carvell Wallace does his darnedest to continue the legacy that Rogers started more than 50 years ago.
Listen
Article originally published December 28, 2018. Updated to include new suggestions for 2021.
Editors' Recommendations
Sours: https://www.themanual.com/culture/the-best-podcasts-to-listen-to/
7 of the Best Podcasts for Amazon Sellers
When you're always on the go but your willingness to learn is pushing you to educate yourself, combing through countless articles and forums will simply not get the job done, especially when you are an Amazon seller.
If you're new to the game, you'll need to do a lot of reading about the best practices and experiences of successful brands that came before you. Unfortunately, not everyone is blessed with the time and availability. The good news is there are podcasts dedicated to Amazon sellers that you can listen to in lieu of blog posts and eBooks.
We've listed some of the best podcasts available today so you can check them out. Whether you're on the bus, on the train, or out grocery shopping, learning about the ins and outs of selling on Amazon will no longer be a problem.
Podcasts You Should Check Out
1. The Amazing Seller
Whether you are a total beginner or an expert seller, you'll find this podcast worth listening because of the in-depth discussions that goes on about the intricacies of selling on Amazon.
Created and hosted by photographer and entrepreneur Scott Voelker, the podcast deals with a variety of topics. From keyword tracking to product sourcing and just about anything that has something to do with finding success selling on Amazon, this popular podcast with will surely provide you all the answers to your lingering Amazon-related questions.
If you're looking for more than just a few tips and tricks and prefer the more in-depth analysis style, The Amazing Seller is definitely for you.
2. The Ask Jordan Podcast
One of the major considerations we have when we look for advice is the expertise and the reputation of the person we're going to ask. If this is important to you, The Ask Jordan podcast is your best choice.
The show is hosted by no less than best-selling author, serial entrepreneur, and Award-winning Amazon Merchant Jordan Malik who has been interviewed by mainstream media outlets like The Time, CNBC, The Wall Street Journal, and several other entrepreneurial podcasts and publications.
What makes this podcast worth listening is the fact that it's based on real questions from the podcast's listeners. Though relatively short, the episodes are value-packed considering how Jordan efficiently answers the questions thrown at him.
If you're more into finding quick and direct answers, this podcast suits you best.
3. My Wife Quit Her Job Podcast
The title alone says it all and if you are tired of the 9-to-5 and looking at your Amazon business to give you that fallback you need so you can finally quit your day job, then this podcast should be on your list.
Hosted by Steve Chou, the show got its name from Steve and his wife's experience that led them to successfully run an online store. Unhappy about their jobs and surprised by the news that they're having a baby, Steve's wife made the bold move of quitting her job and starting their own online store, Bumblebee Linens.
The risk was all worth it because apart from operating an Amazon business, Steve now runs a website, this popular podcast that aspiring online store owners love to listen to, as well as hosting one of the most popular seller conferences each year, the Sellers Summit.
Though the podcast is not exclusive to Amazon, there's still a lot to learn from each episode especially since all of their guests built their online empires from the ground up. If you're just starting out and you're looking for inspiration, this podcast should be a good start.
4. Private Label Movement Podcast
Expert opinions do matter and if it's an expert you're looking for, Kevin Rizer is your guy. A self-made man with impressive credentials, Kevin is considered to be one of the most respected and influential Amazon FBA selling professionals today.
What makes the show so appealing to its fan base is the way Kevin conducts his interviews. He's not afraid to ask the silliest questions as long as his listeners get the answers they're looking for.
As an added bonus, Kevin's Private Labelling for Dummies series is simply awesome. It's a brilliant way of introducing new sellers to the world of online selling.
Suffice to say, listening to this podcast will give you lots of takeaways that you'll find useful in building your online empire.
5. FBA Journey
There's no better way to learn than through successful people's mistakes and if you live by that principle, FBA Journey is the podcast specifically made for you.
Hosted by R.C. Rice who clawed her way to the top to become a well-rounded seller, the show is perfect for new sellers who are just starting out.
By learning from Rice's mistakes, listeners are able to get first-hand information on Rice's vast experience from being a total newbie back in 2014 to becoming one of the most successful Amazon sellers today. She did all that through trial and error by the way.
If you are an aspiring online seller who have dreams of making it big in the industry someday, make sure to bookmark this podcast and listen to each and every one of its episodes.
6. The Smart Online Seller
If it's learning and education you're after, The Smart Online Seller is the podcast you're looking for largely because of its host, Justin Balk.
Justin has made a name for himself because of his ingenuity, creativity and street smarts. His knowledge of all the aspects and areas involved in online selling is unquestionable once you get to listen to him talk.
The podcast provides a ton of marketing tips through its interviews with various Amazon and private label sellers who have successfully created a thriving business via their respective online stores.
The show is packed with insider tips that covers a variety of topics that includes Amazon PPC strategies, Amazon SEO, retail arbitrage, product research, and drop shipping among others.
If you're hungry for tips you can use on your own business, this is the kind of podcast you're looking for.
The show prides itself as the only podcast to feature former and current Amazon employees, giving you a glimpse inside the walls of the Tech Giant.
Hosted by former broadcast reporter Kate Valentine, the show is considered one of the most objective podcasts to date with its lack of self-serving agenda other than making people understand how Amazon works and how sellers can grow their businesses with that knowledge.
Authoritative and detail-oriented, the podcast provides some of the most accurate information that sellers can benefit from. After all, who better to get your data from than the people who work for Amazon itself, don't you think?
Other Resources
A podcast is one of modern technology's greatest gifts not only because of their entertainment value, but also because of the volume of knowledge you can gather just by listening to a single episode of each of the shows mentioned above.
It is true that time is of the essence and when reading is not possible, listening will always be a great alternative. Don't let those long hours of traffic easily go to waste. Download a podcast app and subscribe to each of these podcasts. Turn your daily commute to the office into a daily education on Amazon selling.
Sours: https://www.amzignition.com/best-amazon-seller-podcasts/
show episodes
The world's first Amazon advertising podcast-- hosted by Ad Badger. Here we discuss the ins and outs of Amazon PPC, including tips and tricks to help optimize your ad campaigns. Whether you're a die-hard PPC fanatic or an Amazon seller looking for an edge, this is the podcast for you!
Each Sunday, Brad Shoemaker and Will Smith discuss a new technology topic. Come for the long-form conversations about virtual reality, space travel, electric cars, refresh rates, and a whole lot more. Support the pod on Patreon: http://patreon.com/techpod
Amazon Private Label and eCommerce Interviews with Experts in Amazon product chooosing, Amazon listings, sourcing private label products, importing from China, and Amazon product listings. We serve new Amazon sellers and 7-figure Amazon sellers with specialist content.
From the Amazon to the Himalayas God is accomplishing his mission! This podcast exists to share stories and conversations with the global church and for the global church about the mission of God in the world.
All about Amazon FBA & lifestyle optimization. Danny Carlson interviews millionaire ecommerce sellers, top experts in Facebook Ads, Amazon product ranking, Amazon launches, & more. Dig deep into the mindsets, tactics, hacks, & experiences of people who have achieved the extraordinary in online business.
Seller Sessions is the largest Amazon FBA and Private Label podcast for Advanced Amazon Sellers. It is the first of its kind, in terms of being raw, non nonsense and straight to the point. A lot of Amazon podcasts that came after has followed by example... Seller Sessions is published 4 times per week and often breaks new trends first in the industry. Host Danny McMillan, is a world renowned public speaker and veteran Amazon Seller, Danny is also the co-founder of DATAbrill. DATAbrill manage ...
Seller Central Expertise. Technical how to advice to improve sales. With more than 300 brands consulted for, My Amazon Guy sees trends and speaks about how to improve traffic and conversion on your products. www.myamazonguy.com
The latest in AWS news, sprinkled with snark. Posts about AWS come out over sixty times a day. We filter through it all to find the hidden gems, the community contributions--the stuff worth hearing about! Then we summarize it with snark and share it with you--minus the nonsense.
Each episode addresses a reader's parenting issue through the lens of Janet's respectful parenting philosophy. Janet is a respected parenting adviser, author, and consultant whose website (JanetLansbury.com) is visited by millions of readers annually. Her work informs, inspires, and supports caregivers of infants and toddlers across the globe, helping to create relationships of respect, trust, and love. Her best-selling books "No Bad Kids: Toddler Discipline without Shame" and "Elevating Chi ...
The home for Australian Amazon FBA Entrepreneurs, find out why 1500 fellow Aussies love us!
A weekly interview show about Amazon's voice AI, featuring the diverse set of people that research, build, and create amazing voice experiences. You'll hear from scientists and product development team members at Amazon, as well as voice designers and developers from around the world. Hosted by Jeff Blankenburg, Principal Technical Evangelist at Amazon Alexa.
Bite-size tech news for listeners on the go, hosted by CNET editors.
Find out what's coming online and going offline on your favorite video streaming sites like Netflix and Amazon.
Find out what's coming online and going offline on your favorite video streaming sites like Netflix and Amazon.
For owners of thriving online businesses who want to be the ecommerce leader they know they can be! Co-hosted by British Amazon Private Label specialist Michael Veazey, and American Jason Miles, Udemy's Most Popular Shopify Instructor and veteran ecommerce seller.
Learn how to find profitable products, then source, list, and sell them on major online marketplaces. 6-7-figure sellers and seasoned ecom experts bring you detailed dives into all aspects of building an online business, from advanced tactics for finding profitable products to the best advertising PPC strategies and avoiding common pitfalls. Find out the benefits and disadvantages of wholesale, dropshipping and other ways of selling on Amazon. Learn everything for success on Amazon and beat ...
The Side Hustle Show is the podcast for part-time entrepreneurs who are looking for business ideas, actionable tips to start a business, and killer strategies on how to turn their side hustle dreams into a growing business. We cover all aspects of starting a business and making money (online and offline), including small business marketing, sales, websites, social media marketing, blogging, time management, and more. Our topics include passive income ideas, niche sites, self-publishing, soft ...
Amazon is the fastest company ever to reach $100 billion in sales and they didn't reach that landmark by staying in their comfort zone. Risk taking is the key that unlocked the door to growth at Amazon, but those risks were (and are) intentional, calculated, and strategic. Thomas Edison believed, "I have not failed. I've just found 10,000 ways that won't work." and Amazon's founder, Jeff Bezos, has always linked experimentation and failure with growth and success. Join Steve Anderson, author ...
New episodes come out every Monday for free, with 1-week early access when you join Amazon Music or 1-week early and ad-free for Wondery+ subscribers "SmartLess" with Jason Bateman, Sean Hayes, & Will Arnett is a podcast that connects and unites people from all walks of life to learn about shared experiences through thoughtful dialogue and organic hilarity. A nice surprise: in each episode of SmartLess, one of the hosts reveals his mystery guest to the other two. What ensues is a genuinely i ...
Welcome to Bestflix with Ricky D, Curating Streaming's Best Originals.
https://www.AmzProductLauncher.com.au/ Have you ever wanted to start an Amazon Business? Wanted to launch an Amazon business but not sure what product to sell or even where to get it? Are you looking for product ideas?Not sure where to look for suppliers?Well, all that's about to change! We at AMZ Product Launcher show everyday people how to launch an online business and find hot products and launch them on Amazon.
Welcome to Amazon Legends! This podcast will bring real life stories from Amazon sellers. You will hear from CEOs of large companies and entrepreneurs, who became power sellers. Experts specializing in helping sellers AND both former and current Amazon employees will give us an insight from behind the scenes.We will share knowledge you can take and apply to your Amazon operation right after the podcast. Whether you are just planning to sell on Amazon, or you are already a current seller, thi ...
Former Comics Pro. Covering the good, the bad, and the ugly from the current state of Pop Culture with an affinity for genre TV like Lord of the Rings on Amazon, Doctor Who, Game of Thrones, Star Trek, The Orville, The Expanse, The Witcher, Umbrella Academy, and The Venture Bros. Co-host of The Inquisition, Friday Night Tights, and The ExoZone. On YouTube, Spotify, and iTunes.
~Reading from Poetry Of Life: A Journey With Me my book that's on Amazon🌸📖 (Link On Page/In Bio)~NEW AUTHOR, 1ST BOOK~Much appreciated if you can buy♡
The Serious Sellers Podcast brings together top industry experts, the latest trends, & rock solid advice on best practices in the Amazon FBA world. Discover how you can leverage the information in this no-nonsense podcast to build and scale your business on Amazon.
This is the diary of Carole Baskin. You can help feed the cats at no cost to you using Amazon Smile! Visit BigCatRescue.org/Amazon-smile Find me everywhere at https://sociatap.com/CaroleBaskin/ This video is for entertainment purposes only.
Compositions, performances, guitar, saxophone available on iTunes/Apple Music, Spotify, iHeart Radio, Deezer, Amazon, YouTube, etc.
Tune in to The Product Podcast, where we chat to all-star Product Leaders from Google, Facebook, Amazon, and dozens of other tech companies. We talk about everything from breaking into the industry and setting career goals, to collaborating with diverse teams and knowing when to pivot. All things Product Management, basically!
Welcome to the Wizards of Ecom podcast. The official podcast of the Wizards of Ecom and the Wizards of Amazon Meetup group. The goal of this podcast can be summed up simply: #SelllersHelpingSellers . While the slant is heavily towards Amazon FBA and Private Label, the podcast shares actionable tips and tactics for all areas of online selling.
An insider's guide into how the football/soccer industry really works. The topics are set out in more detail in my book Done Deal available on Amazon https://amzn.to/38Ke9IW
The Online Arbitrage Podcast, hosted by Matt Webley and Karen Hutson, provides those engaging in Online Arbitrage, Retail Arbitrage and Wholesale a place to hear useful advice from experienced sellers, plus success stories from Amazon FBA resellers! If you're looking to sell online and set up your own e-commerce business selling physical products, then starting an Online Arbitrage, Retail Arbitrage or Wholesale business reselling on Amazon is probably the easiest and quickest way to get star ...
This is Fix This. A bi-weekly podcast of bites-sized stories from Amazon Web Services (AWS). We talk to leaders from around the globe about how they use technology to fix some of the world's most pressing issues.
We break down the steps on how to make money off e-commerce with successful entrepreneurs across different platforms including Amazon, Shopify, Poshmark, eBay, and others. The entrepreneurs on the show give insights into their stories behind their e-commerce brands, product research, sourcing strategies, marketing, and branding strategies to help make you with your e-commerce business!
A weekly podcast about the Kindle and eBooks with in-depth conversations with guests--authors, technology experts, book industry analysts, Amazon execs, educators, agents, readers, and more.
The Kniep'n It Real podcast was created for the listener discontent with living average. Seth Kniep and his co-host, business partner, and son, Josiah, will challenge your socks off to do more. Make more. Live more. Be more. $24,000 in debt, Seth doubled a dime into millions. Today his team manages over 100 million of annual revenue on Amazon. Seth is a husband, father, real estate investor, tap dancer, workout addict, vegan, and just a little crazy.
There are hundreds of recent Amazon seller success stories on this show and inside the free 66,000+ member Facebook group (https://SilentJim.com has links). On this show, you'll hear a never-ending stream of interviews and motivational insights from rising Amazon sellers of all levels from around the world. These interviews are with "real people" from all walks of life, but they represent only a fraction of the 1,000s of successful students in the https://ProvenAmazonCourse.com community. Th ...
My name is George Reid; a former Amazonian turned Amazon consultant.Each week you'll hear top consultants, brand owners, agencies, and Amazon employees share their answers to basic, yet fundamental questions you should be asking yourself about your Amazon business.
Weekly reviews and reactions to the latest in TV, movies, and streaming services. From Marvel Studios MCU shows WandaVision, Falcon and the Winter Solider, and Loki to Star Wars shows The Mandalorian, The Clone Wars, The Bad Batch, to Invincible, to Game of Thrones, to everything else from Disney Plus, Netflix, HBO Max, Hulu, Amazon Prime Video, Peacock, Paramount Plus, and more! Watch the free video version at YouTube.com/KindaFunny
This podcast is for teachers who are passionate about working with multilingual learners. Some links are Amazon Affiliate links. The podcast receives a tiny commission at no expense to buyers.
Tom Price trawls through the Amazon purchase histories of a variety of comedians. Everything you've ever bought on that website is on record - it's the true story of who you really are. Expect in-depth discussion of powdered peanuts, dog costumes, utility belts and books that claim you can change your life by improving your handwriting. And lots more. Support this show http://supporter.acast.com/toaster. See acast.com/privacy for privacy and opt-out information.
Land a job with Amazon. Interview preparation for motivated people.
Once in a while you get shown the light, in the strangest of places if you look at it right
Get your Amazon account reinstated, sell with confidence, and increase your bottom line. Riverbend Consulting helps you navigate online retail.
15yr+ Fulltime Amazon FBA Seller - From Foodstamps to Freedom! Over $10M in sales online. If you are interested in making money online or reselling at all, you are in the right place! Peep my channel for videos 🤙 www.Youtube.com/reezyresells
A podcast for people who like wine but not the snobbery that goes with it. We talk about wine in a fun, straightforward, normal way to get you excited about it and help you drink better, more interesting stuff. The Wine For Normal People book is available on Amazon! Back catalog available at http://winefornormalpeople.libsyn.com.
Each week, Anthony Ha, Jordan Crook, and Darrell Etherington talk about what's new in original streaming shows and movies. Netflix, Hulu, Disney+ – if it's new, original, and available to stream, you'll hear about it here first.
Hosted by #1 Amazon Best Selling Author, Matt Brown, the Matt Brown Show has reached the #1 spot in "Management & Marketing" on 13 different occasions and is currently syndicated on Amazon Prime in the UK and USA and on the Roku Smart TV network. Powered by www.mattbrownshow.com
Loading …
show series
Copywriting is a powerful influence over your conversion rate. In this episode we do a deep dive into copywriting tips and resources to help you level up your game. Bonus: we give you a list of 8 terrific copywriting books you need to add to your library! What you'll learn Cialdini's 6 Psychological Influence Triggers Bly's 4 S' Method of Copywriti…
Sours: https://player.fm/podcasts/Amazon
Gabby Petito: 5 Clues the Experts Missed
We're living through trying times, so it's important we keep our bodies, spirits and minds engaged. And podcasts can help us do just that.
The beauty of the podcast is that it can be listened to while working, showering, cooking or cleaning – and, in addition to entertaining you, most programmes end up teaching us a thing or two about life, politics, science, art and more.
From popular picks that you might not have had time to listen to until now to exciting new shows worthy of all of our attention, here are the best podcasts of 2021 to tune into right now.
Still looking for more? Don't miss our picks of the best true-crime podcasts, food podcasts and music podcasts out there right now. Plus, we've got our very own podcast – 'your city or mine?' – in which Time Out Group CEO Julio Bruno talks to thought-leaders and pioneers about the innovations and ideas shaping our cities.
An email you'll actually love
By entering your email address you agree to our Terms of Use and Privacy Policy and consent to receive emails from Time Out about news, events, offers and partner promotions.
🙌 Awesome, you're subscribed!
Thanks for subscribing! Look out for your first newsletter in your inbox soon!
Best podcasts to listen to in 2021
1. Start with This
You know a podcast is making you cleverer when it involves homework. Each episode of 'Start with This' (the second brainchild of the creators of 'Welcome to Night Vale', a creepy podcast set in an imaginary US town) gives listeners something to consume, and something to create: usually a book or TV show in the first instance, and a writing assignment in the second. The object is to help boost your creativity, and the subjects of the episodes are satisfyingly varied, from 'Present Tense' to 'Non-Lovecraftian Horror'.
2. Philosophy Bites
Sure, your Platos and your Nietzsches are still famous long after their deaths, but most philosophies remain pretty obscure. Had any chats about the importance of metaphysics to our understanding of the world? Know what verificationism is? If you listened to this lovable UK podcast, you absolutely would. 'Philosophy Bites' hosts Nigel Warburton and David Edmonds invite guests for great intros to the debates, thinkers and thoughts that have shaped our world.
3. Serial
Although plenty of folks listened to other shows before Sarah Koenig and Julie Snyder co-created this investigative journalism podcast, 'Serial' captured the attention of the world like none before it.
The anthology features three different seasons, each one focused on a different true story. If you haven't listened to it yet, this is a great (and binge-worthy) introduction to the medium.
4. Decoder Ring
This is a monthly podcast hosted by Willa Paskin, the television critic at Slate. She is an outstanding journalist who examines a single object, habit or cultural question in each episode. Here are some of the questions 'Decoder Ring' has explored in the past: why do gay people love Judy Garland so much? Who is afraid of Bart Simpson? How do you start a conspiracy theory?
5. 1619
At the end of 2019, seeking to shed light on the 400th anniversary of the first slave ship landing on American shores, the New York Times launched the 1619 Project. The effort was a multimedia one, tackling the topic in print, online, television and audio. The latter initiative took the form of a podcast, '1619'.
The five episodes (the last one is split into two parts) are hosted by Nikole Hannah-Jones, who interviews the paper's writers and critics to try and dissect the legacy of slavery in the country.
6. Why Won't You Date Me?
We've all asked ourselves that, haven't we? Hilarious host Nicole Byer spends each episode of 'Why Won't You Date Me' talking about modern dating, including conversations about apps, open relationships, matchmakers and more. Yes, it is raunchy.
7. This American Life
'This American Life' originated as a public radio show (which it still is) in the 1990s and eventually took on the podcast format as well. Hosted by the instantly recognisable Ira Glass, each episode of this weekly show has a theme that is explored, usually through first-person narratives, by folks from all walks of life in the US and beyond. Think 'stories about being little', the pros and cons of therapy and the tale of a flute player who steals a million dollars' worth of dead birds.
Given its long history, the podcast boasts a huge library. You can browse through 25 years of episodes right now.
8. The New Yorker Fiction Podcast
Merely looking at a copy of the New Yorker can make you up to 15 percent cleverer, and the same goes for listening to its flagship fiction podcast. A current staffer reads a short story by a former New Yorker writer – often several decades former – and discusses it with the magazine's fiction editor Deborah Treisman. It's entertaining, sure, but it's the delving into the thought processes of a succession of extremely smart Americans – think ZZ Packer, Bryan Washington, Jhumpa Lahiri – that gives it its zing.
9. How to Do Everything
NPR's popular podcast wrapped up about four years ago without literally telling us how to do everything. But there's still a treasure trove of knowledge stored in its archive, as hosts Mike Danforth and Ian Chillag solve problems that you hadn't previously realised were problems: from mounting an impassioned defence of weasels, to tips on bluffing your way through a conversation about golf. Its 265 episodes are all standing by to help enhance your brainy parts.
10. 10 Things That Scare Me
This one's pretty self-explanatory. During each episode of this 2021 podcast, a new person will literally sit in a room alone and talk about his or her biggest fears. From cockroaches to death, flying, large crowds and even boredom, the discussions on '10 Things That Scare Me' run from funny to deep and everything in-between.
11. Beautiful Stories From Anonymous People
Comedian Chris Gethard spends one hour on the phone with an anonymous caller – on the air. On 'Beautiful Stories From Anonymous People', no topic is off-limits, which leads to surprisingly interesting conversations – including one with a mass-shooting survivor who called to share his experience.
12. Cocaine and Rhinestones
Did you know that Loretta Lynn's 1975 song about birth control, 'The Pill', was banned from radio stations when first released? These are the kinds of factoids you'll learn about when listening to 'Cocaine and Rhinestones', a fascinating dive into the history of twentieth-century country music. And if you're not into country, don't worry – there are awesome music podcasts out there for all tastes.
13. Conan O'Brien Needs a Friend
When in need of some laughs, tune into 'Conan O'Brien Needs a Friend'. In each episode, the late-night host interviews a funny celebrity, including Ali Wong, Will Arnett, Judd Apatow, Sarah Silverman and plenty more.
14. The Dropout
Elizabeth Holmes is the disgraced founder of Theranos, a blood-testing technology that she claimed would revolutionise the medical industry. The story of her lies and fall has been chronicled in a book, an HBO documentary and now, in gripping form, as 'The Dropout' podcast.
15. The Hamilcast
Gillian Pensavalle's 'The Hamilcast' really is a weekly podcast devoted to Lin-Manuel Miranda's smash-hit musical 'Hamilton', and it really is now coming up on its two hundred and fiftieth episode. Having long ago interviewed Miranda himself and all the iconic original cast members, it remains a gloriously enthusiastic affair in which ultra-likeable superfan Pensavalle dials up a cast member or creative from one of the many, many productions of the show from around the world and basically just gossips with them for a bit. It's kind of gone beyond talking about 'Hamilton', and is instead a fascinating and fun insight into what it's like to work in musical theatre.
16. You're Wrong About…
Each week on 'You're Wrong About', journalists Sarah Marshall and Michael Hobbes select a major historical moment – say, the OJ Simpson trial – and analyze why it's been 'miscast in the public imagination'. The results of this 2021 podcast are invariably fascinating and surprising.
17. The Sporkful
There are plenty of food podcasts out there, but 'The Sporkful' is the pièce de la resistance – it has even won a prestigious James Beard award. Creator and host Dan Pashman approaches 'food from many angles', including Q&As with chefs and restaurateurs, the role that culture plays in eating, scientific notes, thoughts on identity and more.
18. Modern Love
'Modern Love' is a popular New York Times column that was also turned into a highly rated anthology series on Amazon. The podcast, which landed before the TV production ever did, features notable personalities reading the popular columns. At the end of each episode, the hosts interview the original essayists to discuss post-column life.
19. The Daily
Another one by the New York Times, 'The Daily' is the paper's, well, daily news podcast. It has gained an almost cult-like following thanks to host Michael Barbaro, who interviews the publication's journalists about the top stories of the day. Barbaro's soothing tone and his ability to truly break down an issue in 20 to 30 minutes have catapulted him to fame.
20. Dolly Parton's America
There must be a reason Dolly Parton is so famous – and 'Dolly Parton's America' sheds light on just that. You'll take a walk through Dollyverse, learning all about the artist's life, the significance of her hit 'Jolene' and, of course, hear about the Dollywood theme park. But you'll also hear about how Ms Parton has shaped American culture as we know it.
21. Safe for Work
We all struggle with proper work-life balance, and hosts Rico Gagliano and Liz Dolan know that. In short, 'Safe for Work' explores our relationship with our job and the demands of corporate life. Yes, it's safe to tune into this at work!
22. Wooden Overcoats
Here are a few things you should know about 'Wooden Overcoats': it aired from 2015 to 2019, it's narrated by a mouse, it's about two competing funeral homes set up in the same small English village, and it's a side-splitting fictional comedy. You'll laugh, you'll cry, you'll be confused but, most importantly, you'll be thoroughly entertained.
23. Motherhood Sessions
Mums aren't the only ones who will enjoy 'Motherhood Sessions', hosted by reproductive psychiatrist Alexandra Sacks. Expect to get emotional while listening to guests talk about the many facets that make motherhood one of the most complicated, rewarding, confusing and deep aspects of life.
24. Switched on Pop
This is a podcast about music. More specifically, this is a podcast that dissects how a song is made and why it gets stuck in our heads. Every episode is worth a listen, but if you're looking for something specific (for example: why do we love Prince so much?), you can search for a certain artist, theme or music genre on the 'Switched on Pop' website. You're guaranteed to land on something interesting.
25. Judge John Hodgman
Guests present their disputes – both petty and serious – to Judge John Hodgman. No, he is not an actual judge, but enough of an impartial comedian to try and solve issues. Warning: there will be laughs.
26. Sawbones
The subtitle of this comedic medical podcast is 'A Marital Tour of Misguided Medicine'. Dr Sydnee McElroy and husband Justin are basically a tag team: in each episode of 'Sawbones', she brings up the history of a certain medical practice while he views it through a comedic lens.
An email you'll actually love
By entering your email address you agree to our Terms of Use and Privacy Policy and consent to receive emails from Time Out about news, events, offers and partner promotions.
🙌 Awesome, you're subscribed!
Thanks for subscribing! Look out for your first newsletter in your inbox soon!
Sours: https://www.timeout.com/things-to-do/best-podcasts
On amazon podcasts top
One of the hottest terms in the digital world is the podcast. The new "radio" is where the listeners can catch up on downloadable shows from the latest in politics, culture, drama, and business. If you are an Amazon seller, you are probably looking for the top amazon seller podcaststo step your selling game up! Let's take a look:
Top Amazon Seller Podcasts in 2021
The Amazon Seller
Women on Amazon
FBA All-Stars
AM PM Podcast
FBA Podcast
Ask Jordan Podcast
Private Label Movement
Smart Online Seller
My Wife Quit Her Job
The Amazing Seller
1. The Amazon Seller

Andy Slamans and Liran Hirschkorn are top dogs on Amazon Private Label Sellers. These two are multimillion-dollar private label sellers sharing their advanced selling strategies that are related to Amazon, which they can use every day.
Learn how to find products to sell, how to handle logistics and how to launch products on Amazon, and much more on their podcast.
2. Women on Amazon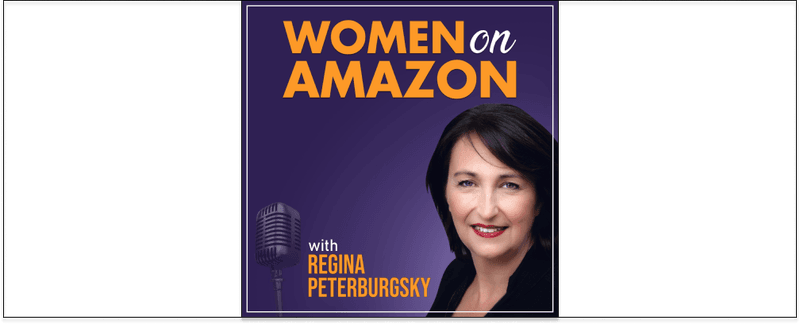 By women, about women, not just for women- this podcast aims to amplify women's voices in the Amazon FBA & eCommerce space in order to educate and inspire others to change their lives and create the futures they desire.
Listen in as Regina discusses techniques, strategies and lessons learned as well as present inspiring stories of the women seriously kicking butt in eCommerce
Also, check out the Women on Amazon Website.
3. FBA All-Stars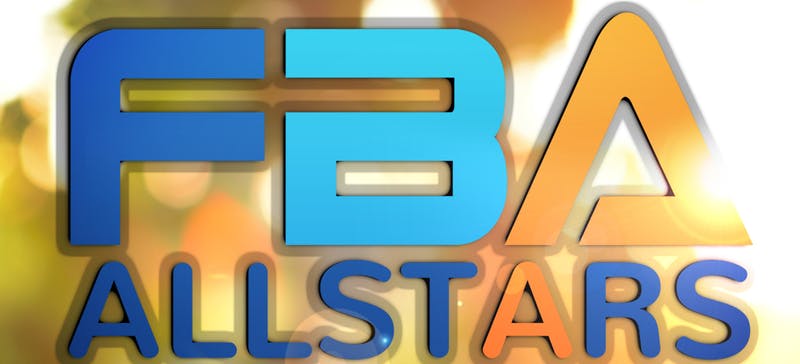 In the One Step to 7 Figures podcast, Matt Ward documents his complete journey to making a million a year. Matt discusses his pitfalls and success on his journey.
The weekly updates also include guests who discuss important topics on how to be a successful entrepreneur on Amazon. Highly recommended for anyone looking to boost their FBA game!
4. AM PM Podcast

This podcast is hosted by Manny Coats, the entrepreneur who started selling products on Amazon in 2015 and made more than $1.6 million in his first year alone!
He quickly became an expert private label seller. Since becoming successful, he is regularly sharing his experiences and techniques with his listeners.
5. FBA Podcast
Ryan Regerit's podcast is for those looking to either start a business on Amazon or existing FBA sellers who want to improve their selling tactics.
Ryan engages with his listeners, discussing a variety of topics and real-life scenarios, making it one of the top Amazon seller podcasts.
6. Ask Jordan Podcast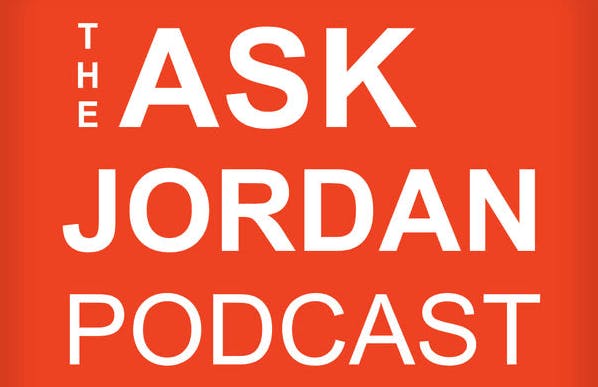 Jordan Malik is a super start in the amazon seller space and has been featured in leading business magazines and newspapers. In his top amazon seller podcasts, Jordan helps online merchants increase revenues through various tactics. Additionally, he covers a wide variety of topics and has more than a hundred episodes to choose from - covering product sourcing, accounting, tax implications, and legal obligations.
7. Private Label Movement

An exclusive by Kevin Rizer for Amazon private label sellers only. What started as a hobby, Kevin is now one of the most well-known private label sellers and shares his battles and successes in private label selling. There are more than 200 episodes to choose from that often include popular Amazon influencers.
8. Smart Online Seller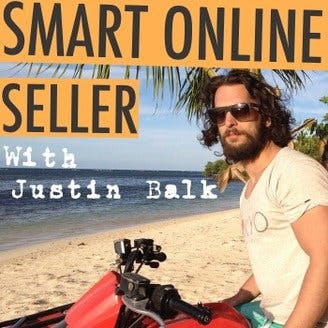 In Smart Online Seller, Luke Jilas and Justin Balk discuss topics ranging from FBA private labeling to different marketing strategies. They also offer tips on product sourcing.
9. My Wife Quit Her Job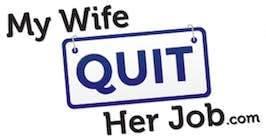 The title sounds itself is catchy enough to attract many listeners, but this show means business. Steve Chou discusses how he and his wife started selling on Amazon during their spare time. When it became successful, his wife decided to quit her job. They also have a website that offers tutorials and podcasts. In some episodes, Jay Chou invites famous sellers to discuss their experiences.
10. The Amazing Seller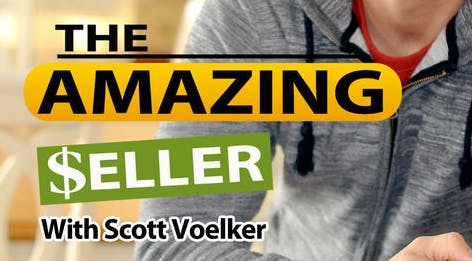 Scott Voelker offers advice on different facets of selling on Amazon including product sourcing, how to track keywords, and optimizing product lists.
Scott started selling his own information products online in 2008 in the Photography niche and soon realized it could become a full-time income.
He started his very popular podcast in 2014 because he could not find any podcasts that focused specifically on Amazon FBA for Private Labelers.
Sours: https://taxomate.com/amazon-seller-blog/top-amazon-seller-podcasts
A Good Good Member Got Engaged... - Good Good Podcast Ep19
1. Follow the Data
Follow the Data is a show for Amazon Sellers about the sometimes mysterious and ever-changing Amazon marketplace. CEO of Viral Launch, Casey Gauss, leverages Viral Launch data, accumulated from tens of thousands of product launches and thousands of brands, to help you understand the best practices for success as an Amazon seller.
followthedata.libsyn.com
1.4K ⋅ 2 episodes / quarter ⋅ Avg Length 38 min ⋅ Sep 2017 View Latest Episodes⋅Get Email Contact
2. The Smartest Amazon Seller
Scott Needham is the CTO of BuyBoxer, which has the largest catalog of Amazon Prime products in the United States. Over the years, as he has led the technological advancement of Amazon-selling at his company, Scott has accumulated a deep knowledge about selling products online, and now he wants to share his knowledge with you to help you become a better Amazon seller.
spreaker.com/show/the-smarte..
1 episode / week ⋅ Avg Length 27 min View Latest Episodes⋅Get Email Contact
3. Amazon Seller Insights
Los Angeles, California, US
Jon Tilley and the ZonGuru crew get together once a month to chat with the biggest Amazon Private Label sellers in the e-commerce world. Jon and his guests have the insight and experience you need to crush the competition and rise to that coveted seven-figure seller status, whether you're a newbie looking to dip your toes in the vast Amazon waters or a grizzled veteran looking for an edge.
zonguru.com/zonguru-podcast
4.7K ⋅ 2 episodes / month ⋅ Avg Length 30 min ⋅ Feb 2020 View Latest Episodes⋅Get Email Contact
4. The Next Amazon Top Seller
Taipei, Taipei, Taiwan Province of China
Welcome to 'The Next Amazon Top Seller' podcast! With this podcast, we want to deliver a no-nonsense, comprehensive overview of all the stages of selling on Amazon. We will go through some of the challenges and provide suggestions for resellers in regards to sourcing, pricing, and FBA specific issues. We will also look into the world of Private Label sellers, how to properly research for new products to sell, and how to optimize your listings for a successful launch.
anchor.fm/bqool
2.8K ⋅ 1.6K ⋅ 3 episodes / month ⋅ Avg Length 20 min ⋅ May 2020 View Latest Episodes⋅Get Email Contact
5. Seller Sessions
Seller Sessions is Europe's largest Amazon FBA and Private Label podcast for Advanced Amazon Sellers. Every week we dive into tactics and techniques that are actionable and delivered in bite-sized chunks.
sellersessions.libsyn.com
4 episodes / week ⋅ Avg Length 41 min ⋅ Nov 2017 View Latest Episodes⋅Get Email Contact
6. Amazon FBA Seller Round Table
Amazon FBA Seller Round Table is a podcast for Amazon FBA training and coaching for Amazon Sellers. Follow to keep up with our podcast.
sellerroundtable.com/categor..
6 episodes / month ⋅ Avg Length 29 min ⋅ Mar 2019 View Latest Episodes⋅Get Email Contact
7. The Amazing Seller Podcast
Scott Voelker from The Amazing Seller podcast will be sharing Amazon FBA and eCommerce marketing strategies from his own experience, case studies and interviewing the experts. Discover how you can apply and use these techniques to create a business that will allow you to do what you love.
theamazingseller.com/categor..
3 episodes / week ⋅ Avg Length 30 min View Latest Episodes⋅Get Email Contact
8. Amazing Exits Podcast
US
The Amazing Exits Podcast is hosted by Kellianne Fedio and Paul Miller where they discuss how Amazon entrepreneurs can successfully grow their business and achieve their ideal exit. If you're an Amazon seller looking for a dream team of experts to help you maximize the value of your business, then make sure to tune in.
amazingexits.com/podcast
44 ⋅ 1 episode / month ⋅ Avg Length 43 min ⋅ Sep 2020 View Latest Episodes⋅Get Email Contact
9. Sprint to Profit
US
The Sprint to Profit Podcast is for active Amazon Sellers who are looking to get great advice, strategies, and tactics to grow their Amazon business month after month and year after year. Hosted by Kirsty Verity and Isaac Kuhlman who are both REAL Amazon Sellers with REAL private label businesses that have helped thousands of other sellers get their businesses back on track and achieving their goals.
goteamreal.com/podcast
1 episode / week ⋅ Avg Length 42 min ⋅ Nov 2020 View Latest Episodes⋅Get Email Contact
10. Silent Sales Machine Radio
Greenwood, Indiana, US
Join thousands of other documented successful entrepreneurs who have learned to launch or grow thriving online businesses using cutting-edge, exciting strategies for Amazon, Amazon FBA, eBay, self-publishing, online marketing, and other proven online business strategies as taught by author Jim Cockrum. This podcast is for anyone who is looking to build or start an online business the RIGHT way with advice from one of the most trusted names in online marketing.
Also inE-commerce Marketing Podcasts
silentsalesmachine.libsyn.com
7.4K ⋅ 6.8K ⋅ 2 episodes / week ⋅ Avg Length 51 min ⋅ Nov 2016 View Latest Episodes⋅Get Email Contact
11. Seller Speak
US
A weekly special where we talk to different types of Amazon sellers, listen to the stories of how they started selling on Amazon and understand the struggles and challenges they faced while setting up an Amazon FBA business. Follow to keep up with our podcast.
anchor.fm/sellerspeak/epi..
1.6K ⋅ 1 episode / quarter ⋅ Avg Length 37 min ⋅ Aug 2018 View Latest Episodes⋅Get Email Contact
12. QA Selling Online Podcast | Selling On Amazon FBA
Edmonton, Alberta, Canada
All episodes of the Q&A Selling Online Podcast. Discussions related to private labeling products and selling on Amazon FBA. Maximizing conversions, SEO and increasing traffic to your listings.
qasellingonline.com/category..
4.4K ⋅ 1 episode / week ⋅ Avg Length 37 min ⋅ Sep 2019 View Latest Episodes⋅Get Email Contact
13. The Asian Seller
Singapore
The Asian Seller podcast aims to educate and inspire Amazon and eCommerce sellers to start and grow their online selling business.
theasianseller.com/podcast-e..
162 ⋅ 1 episode / month ⋅ Avg Length 49 min ⋅ Aug 2019 View Latest Episodes⋅Get Email Contact
14. The Amazon Selling Common Sense
Chandigarh, India
I am Gaurav Aggarwal, an Amazon seller. I love to dig deep into Amazon selling and try to bring forgotten common sense to the whole Amazon space. You can look out for this space for basic and advanced Amazon Selling tips for increasing Amazon sales, finding products, and running AmazonPPC.
salespusher.com/the-amazon-s..
1 episode / week ⋅ Avg Length 7 min ⋅ Aug 2020 View Latest Episodes⋅Get Email Contact
15. eComWhiz Podcast
San Jose, California, US
An eCommerce podcast that will help Amazon and e-commerce sellers grow their business and brand. Whether you are just getting started or already selling, our podcast will deliver helpful advice and cover the latest news and strategies in the eCommerce world. Our featured guests will include industry experts, partners, agencies, and top sellers from around the world.
anchor.fm/feedbackwhiz
874 ⋅ 538 ⋅ 1 episode / month ⋅ Avg Length 43 min ⋅ May 2019 View Latest Episodes⋅Get Email Contact
16. The Private Labeler Show
The Private Labeler Show is a podcast dedicated to helping people start and grow a successful Amazon FBA and e-commerce business. Follow this podcast for regular updates.
privatelabelershow.com
9 episodes / year ⋅ Avg Length 40 min ⋅ Jan -yea View Latest Episodes⋅Get Email Contact
17. The Reezy Resells Show
Santa Cruz, California, US
This podcast covers online selling and how to sell on Amazon FBA and eBay as well as social media. Follow to get regular updates from this podcast in your inbox.
Also ineBay Podcasts
reezyresells.libsyn.com
11.5K ⋅ 65.3K ⋅ 25 episodes / year ⋅ Avg Length 54 min ⋅ Feb 2017 View Latest Episodes⋅Get Email Contact
18. Seller Growth Podcast
Pearl River, New York, US
Learn from some of the best Amazon sellers, influencers, and industry moguls about all things Amazon. No-fluff and straight-to-the-point information. Helping Amazon sellers and e-commerce professionals grow their business. Cutting-edge tips, exciting seller strategies, Amazon FBA, Amazon FBM, PPC, Funding, Tools, and more. Brought to you by AccrueMe.
accrueme.com/podcast
318 ⋅ 75 ⋅ 25 episodes / year ⋅ Avg Length 41 min ⋅ Jan 2021 View Latest Episodes⋅Get Email Contact
19. Hidden Hustler
US
Welcome to the Hidden Hustler Podcast. On this channel, I will be going over everything dropshipping. From Amazon Dropshipping to Walmart Dropshipping. I used to do Amazon FBA and Wholesale. I have tested every single business model when it comes to Amazon and now I am here to give you valuable information on how to execute the business model that generates my income to sustain my living! I am a 6 Figure Amazon and Walmart Dropshipper!
Also inDropshipping Podcasts
anchor.fm/andrew-giorgi
16 episodes / year ⋅ Avg Length 14 min ⋅ Sep 2018 View Latest Episodes⋅Get Email Contact
20. The Amazon Seller Podcast
The Amazon Seller Podcast is brought to you by multi million dollar private label sellers who share the information and experiences that they use every day. Join Andy Slamans and Liran Hirschkorn as they help you to become a better private label seller on Amazon.
amazingfreedom.com
View Latest Episodes⋅Get Email Contact
21. Serious Sellers Podcast | Helium 10
US
Helium 10 is the leading all-in-one software suite for Amazon sellers. You will learn from Helium 10 seller sessions is how they got to the top using Amazon FBA. The last around 30 to 40 minutes are quite dynamic and present interesting topics with special marketing and business guests.
helium10.com/podcast
2.1K View Latest Episodes⋅Get Email Contact
22. Hippiemogul
A podcast for Amazon FBA sellers who want the lowdown on the latest industry techniques, tools & updates. These long-form conversations are led by Chris Rawlings, the founder of Judolaunch. Each week, Chris hosts leading Amazon entrepreneurs and industry experts.
anchor.fm/judolaunch
View Latest Episodes⋅Get Email Contact
23. Amz Secrets
AMZ Secrets is not as professional or specific as other Amazon seller podcast, it's very dynamic and has a close tone. However, it is mostly recommended for complete new entrepreneurs or those people at home who really wish to start their own selling business through Amazon anytime soon.
stitcher.com/podcast/amz-sec..
View Latest Episodes⋅Get Email Contact
Sours: https://blog.feedspot.com/amazon_seller_podcasts/
Similar news:
Free, creature. And, the girl quickly ran away, leaving me on my knees in the bushes. I was attacked by some kind of tetanus. I had to go home, because almost two hours have passed since our meeting.
1474
1475
1476
1477
1478