+
Alte Musik + Lehrende Studiengänge Studiendokumente Bewerbung Projekte und Kurse 2014/2015 2013/2014 2012/2013 2011/2012 2010/2011 2009/2010 2008/2009 2007/2008 2006/2007 2005/2006 2004/2005 2003/2004 2002/2003 Instrumente der Fachrichtung Blasinstrumente/Schlagzeug + Lehrende Studiengänge Studiendokumente Bewerbung Instrumentalklassen Flöte Ehemalige Studierende Oboe Klarinette Fagott Horn Trompete Posaune Schlagzeug Dramaturgie + Studium Dramaturgie Studiengänge Bachelor-Studiengang Master-Studiengang Studiendokumente Bewerbung Lehrende Wissenschaftlicher Mitarbeiter Lehrbeauftragte Medienpraxis Projekte Master-Abschlussprojekte Praktika Räume und Ausstattung Exkursionen 2016 2015 2013 2012 2011 2010 Workshops/Vorträge Promotion Forschungsprojekte Architektur und Raum Verzeichnungen - Archivprozesse der Aufführungskünste Veröffentlichungen Publikationen Absolventen Jazz/Popularmusik + Studiengänge Studiendokumente Bewerbung Lehrende Mitteldeutscher Jazzpreis Kirchenmusikalisches Institut + Lehrende Studiengänge Studiendokumente Bewerbung Chöre und Orchester Orgeln Orgeln an der HMT Orgeln in Leipzig Geschichte des KI Prof. em. Dr. theol. Christoph Krummacher Klassischer Gesang/Musiktheater + Lehrende Studiengänge Studiendokumente Studienschwerpunkte Oper/Operette Oratorium Lied Gesangspädagogik Ensembles/Chor Bewerbung Die Sängerakademie Hartenfels Klavier/Dirigieren + Studiengänge Lehrende Bewerbung Studiendokumente Hauptfachklassen Klavier Dirigieren Klavierkammermusik Klavierkammermusikklasse . . . Prof. Caspar Frantz Klavierkammermusikklasse . . . Prof. Boris Kusnezow Liedgestaltung Vokale Korrepetition Instrumentale Korrepetition Klaviermethodik Übersicht Seminare Lehrpraxis Veranstaltungen und Projekte Wintersemester 2019/20 Sommersemester 2018 Wintersemester 2017/18 Projektarchiv 2018 175. Jubiläum der HMT 2017 Chopin Day 2014 40 Jahre Fachrichtung Dirigieren/Korrepetition 2013 Iyengar Yoga 2010 Horowitz Event Meisterkurse 2020 Prof. Konrad Elser 2019 Prof. Bernd Goetzke 2019 Prof. Jeanne Kierman Fischer 2019 Prof. Anton Kernjak 2018 Prof. Hortense Cartier-Bresson 2018 Prof. Jeanne Kierman Fischer 2017 Prof. Claudio Martinez Mehner 2017 Prof. Phillip Moll 2016 Prof. Andrei Jasinski 2016 Prof. Sontraud Speidel 2015 Prof. Dr. Robert Levin 2015 Prof. Jeanne Kierman Fischer 2014 Prof. Claudio Martinez Mehner 2014 Prof. Dr. Robert Levin 2013 Prof. Piotr Paleczny 2013 Prof. Menahem Pressler 2013 Prof. Graham Johnson 2012 Prof. Felix Gottlieb 2012 Prof. Kurt Seibert 2011 Prof. Jacques Rouvier 2011 Prof. Emanuel Ax 2011 Prof. Markus Stange 2011 Prof. Johannes Schlaefli 2011 Christian Seibert 2010 Prof. Jorma Panula 2010 Prof. Dr. Robert Levin 2010 Prof. Gerhard Erber 2009 Prof. Menahem Pressler 2009 Prof. Klaus Hertel 2008 Prof. Bernd Caspar 2007 Prof. Bruce Brubaker 2006 Prof. Franςoise Tillard Stipendien Klavier/Dirigieren Stiftung Elfrun Gabriel Beate-Graefe-Stipendium David & Agatha Moll-Stipendium Internationale Mendelssohn-Akademie Leipzig Komposition/Tonsatz + Lehrende Studiengänge Studiendokumente Bewerbung Komposition Tonsatz/Gehörbildung Elektroakustische Musik Studioausstattung Modulübersicht Improvisation Gegenwartsmusik/Neue Musik Hochschulweite Wahlangebote der Fachrichtung Musikpädagogik + Termine Lehrende Studiengänge Studiendokumente Bewerbung Lehramt Musik Das SchmOL Fachschaftsrat Schulmusik Fachwissenschaft Künstlerische Praxis Schulpraktika Staatsprüfung Anforderungen Staatsprüfung Grundschule Staatsprüfung Grundschuldidaktik Staatsprüfung GYM | OS | FS Studienorganisation Instrumental- und Gesangspädagogik Elementare Musik- und Tanzpädagogik Promotion Workshops/Projekte/Konzerte/ Tagungen Archiv Publikationen Schriftenreihe der HMT Schriften online: Musikpädagogik Alumni Formulare & Downloads Musikwissenschaft + Profil Musikwissenschaft Sprachen Aktuelles Lehrende Infos zum Studium Informationen finden Referat Hausarbeit Masterstudiengang Studiendokumente Bewerbung Promotion & Habilitation Forschung & Projekte Musik & Medien Musik & Theorie Übersetzung: Gioseffo Zarlino Istitutioni harmoniche Zur Übersetzung Glossar DFG-Projekt Verlagsgeschichte John Dowland (Frank Pschichholz) Frauen und Musikverlage (Elisabeth Posnjakow) Intermedialität (Dr. Sarvenaz Safari) Übersetzung: Athanasius Kirchers »Musurgia universalis« (abgeschlossen) Volltextseite Cäcilienvereins-Kataloge Chronik & Archiv Chronik 2019 Chronik 2018 Chronik 2017 Chronik 2016 Chronik 2015 Chronik 2014 Chronik 2013 Chronik 2012 Chronik 2011 Chronik 2003 bis 2010 Berichte Genderforschung Ludo18 Rithmomachie Musik im TV Gade-Symposion Kleinigkeiten Videospiele Musik und Nationalsozialismus Summer School 2015 Studierendenprojekt Jadassohn Musik und Humor Studierendenprojekt »Reinecke« Richard-Strauss-Symposion Musik in der DDR: Zwischen Ideologie und Wirklichkeit Musiktheorie im Umkreis der Neudeutschen Schule Heinrich Schenkers "Harmonielehre" Ringvorlesung »Richard Wagner« Studierendenprojekt »Schenker 2.0« Lied-Konzepte um 1800 Georg Anton Benda: Melodram »Ariadne auf Naxos« Das europäische Melodram im »langen 19. Jahrhundert« Streichquartett und Stimme Schauspielinstitut "Hans Otto" + Profil Lehrende Studierende des Instituts 1. Studienjahr Akkan, Bruno Arnold, Louise Birke, Lena Bracht, Aicha-Maria Dahmen, Joshua Fünfschilling, Michael Hayes, Sasha Lenzen, Orlando Manhenke, Fritz Nagel, Elias Puntsch, Emmeline Schalke, Charlotte Schuck, Jule Steinbach, Sarah Wieland, Roman Zieger, Luise 2. Studienjahr Blumstock, Franz Bock, Luca Bronkalla, Felix Dieckmann, Paula Dreßler, Mia Fließ, Jakob Hämer, Leonie Hörold, Annemarie Loewe, Kaya Pecik, Mina Roth, Jannis Schleert, Jakob Schmidt, Fanny Seja, Rieke Sellmann, Willi Strempel, Rico 3. Studienjahr Bannert, Nils David Cousin, Caroline Djokic, Philipp Adrian Eckstein, Jacob Zacharias Heinrich, Matthis Klaus, Moritz Köb, Stella Maria Meschter, Leonard Neuser, Ellen Oehler, Ronja Rath, Ronja Schermuly, Gesa Storz, Laura Stückl, Valentin Vogel, Paula Wilhelm, Leonard Winkler, Blanka Absolvent*innen 2021 Elias Baumann Tristan Becker Marin Blülle Camille Dombrowski Anton Dreger Richard Feist Naemi Feitisch Leo Goldberg Julian Gutmann Kriemhild Hamann Anastasia-Lara Heller Clemens Kersten Isabella Krieger Anton Löwe Annie Nowak Marlene Reiter Emma-Katharina Suthe Jan Wenglarz Absolvent*innen 2020 Tobias Amoriello Antonia Bockelmann Dennis Bodenbinder Julius Ferdinand Brauer Campbell Caspary Laura Friedmann Marlene Goksch Ron Helbig Julian Kluge David Kösters Barbara Krebs Paul Langemann Philipp Staschull Karl Friedrich Steinlein Paul Trempnau Nicole Widera Nina Wolf Absolvent*innen 2019 Ali Aykar Malick Bauer Emil Borgeest Tillmann Felix Eckardt Alexander Ganz Tammy Girke Claudia Korneev Noemi Krausz Amelie Kriss-Heinrich Lucas Lentes Marina Poltmann Paul Sies Tristan Steeg Manuel Thielen Edda Maria Wiersch Paul Wilms Bewerbung Studiengang Studiendokumente Absolvent*innenvorsprechen Absolvent*innen Absolvent*innen 2019 Absolvent*innen 2018 Nicolas Djuren Nicolas Handwerker Alina-Katharin Heipe Nils Hohenhövel David Hörning Max Hubacher Jonas Koch Ferdinand Lehmnann Robin Meisner Elias Popp Elias Reichert Elisa Schlott Nina Siewert Kristin Steffen Marlene Tanczik Absolvent*innen 2017 Marius Ahrendt Benito Bause Mira Benser Christian Freund Paul Simon Jannik Hinsch Henriette Hölzel Lieke Hoppe Valentin Kleinschmidt Paul Oldenburg Max Pira Sophia Platz Marie Scharf Alexandra Sinelnikova Barbro Viefhaus Alexandra Weis Absolvent*innen 2016 Erik Born Thomas Brandt Andreas Dyszewski Hannah Ehrlichmann Lena Geyer Loris Kubeng Janis Kuhnt Justus Meier Henriette Nagel Stefanie Schwab Nicolas Streit Lou Strenger Brian Völkner Lara Waldow Absolvent*innen 2015 Cédric Cavatore Nina Gummich Natalja Joselewitsch Pauline Kästner Kerstin König Tobias Krüger Kilian Land Lukas Mundas Philipp Noack Justus Pfankuch Nadine Quittner Max Radestock Maria Radomski Max Rothbart Manuel Zschunke Absolvent*innen 2014 Katharina Alf Pia-Micaela Barucki Lorris Blazejewski Klara Deutschmann Maximilian Grünewald Harald Horváth Raphael Käding Katrin Kaspar Heiner Kock Robin Krakowski Lina Krüger Sina Martens Maximilian Pekrul Flora Pulina Jonas Steglich Eric Stehfest Steffen Siegmund Dominik Paul Weber Timo Weisschnur Sommertheater Ensemble Kartenreservierung Archiv 2019 2018 2017 2016 2015 2014 2013 2012 2011 2010 2009 2008 2007 2006 2005 2004 2003 2002 2001 2000 1999 1998 1997 1996 1995 1994 1993 1992 1991 1990 1989 1988 1987 1986 1985 1984 1983 1982 Studioinszenierungen 2020 2019 2018 2017 2016 2015 2014 2013 2012 2011 2010 2009 2008 2007 2006 2005 2004 2003 2002 2001 2000 1999 Auszeichnungen und Preise 2021 2020 2019 2018 2017 2016 2015 2014 2012–2013 2009–2011 2004–2007 1999–2002 Studium Pinnwand 2021 Berliner Zeitung nachtkritik.de TROSTLAND 2020 2019 Leipziger Volkszeitung reihesiebenmitte Exkursionen 2019 2018 2017 2016 2015 2014 2013 2012 2011 2010 2009 Orte Publikationen Kein Phönix ohne Asche Das Studioprinzip SCHAUSPIELBRIGADE LEIPZIG BuschFunk Verlag VIDEOS farbfilm-media Trailer MT Journal Auftrag Fünfzig Jahre Ausbildung Fotobuch J.Ressel Forschung DFG-Projekt Hans Otto Verein Streichinstrumente/Harfe + Lehrende Studiengänge Studiendokumente Bewerbung Instrumentalklassen Violine Kontrabass Streicherkammermusik
Sours: https://www.hmt-leipzig.de/home/
Captain Bronx Von Portorika
AKC/DN53274101


Bronx Liquido
AKC/DN32456601


SchH3, 7TH WUSV 2009, WUSV WORLDCHAMPION 2010
V Como vom Bonauer Wald SchH3, 7TH WUSV 2009, WUSV WORLDCHAMPION 2010
SZ/2185014
WUSVX5, CH 2004/2005 BEL CH SCHH3 IPO3
SG Eros von der Mohnwiese WUSVX5, CH 2004/2005 BEL CH SCHH3 IPO3
LOSH/2036440
WUSV WORLD CHAMPION 1999, Belgian Working Champion, SCHH3, IPO3, IWR3, 3X WUSV
SG Tom van't Leefdaalhof WUSV WORLD CHAMPION 1999, Belgian Working Champion, SCHH3, IPO3, IWR3, 3X WUSV
LOSH/745029 (SZ 2018398)
SchH3, FH1, WUSV
V Aline von der Mohnwiese SchH3, FH1, WUSV
SZ/1905152
SCHH 3
G Warrie vom Waldwinkel SCHH 3
SZ/2088237
SCHH3, BSP
V Olix von Karthago SCHH3, BSP
SZ/1962325
SCHH1
Kelly vom Waldwinkel SCHH1
SZ/1954433
IPO2, SCHH1, FPR3, ZM,ZPS1,FH2
SG Ennie Provocativo IPO2, SCHH1, FPR3, ZM,ZPS1,FH2
CMKU/57673/05/07
IPO3, SCHH3, ZVV3,2X MCR IPO,FH2, ZPS2
G Hery z Chrzina IPO3, SCHH3, ZVV3,2X MCR IPO,FH2, ZPS2
CMKU/30967/97/01
4XWUSV, 5XFCI, 6XMCR IPO, SCHH3, IPO3
SG Art z Lipin 4XWUSV, 5XFCI, 6XMCR IPO, SCHH3, IPO3
CKS/15366/93/96 / SZ 2056369
ZVV 1
SG Vindy od Policie ZVV 1
CKSP/10529/93
ZVV1
SG Tula Venusina sopka ZVV1
CMKU/36067/99/00
SCHH3, FH2, G-BSP
V Aly vom Vordersteinwald SCHH3, FH2, G-BSP
SZ/1835254
SCHH3 IPO3 ZVV1, IPO, FH, FH2
SG Hobby Venusina sopka SCHH3 IPO3 ZVV1, IPO, FH, FH2
CKS/10381/92/94
No information about the sire
No information about the dam
No information about the sire
No information about the dam
No information about the dam
No information about the sire
No information about the dam
No information about the sire
No information about the sire
No information about the dam
No information about the dam
No information about the sire
No information about the dam
No information about the sire
No information about the sire
Legendary Witzi
AKC/DN48022504


Need dam, breed book and registration number
Walleska Ruiz' Bronco Need dam, breed book and registration number
AKC/DN29484606


Legendary's Cak Qwen Von Livingston
AKC/DN21331108
SG Faun ze Slovanskeho domu
CMKU/DS/48206/03 (AKC DN17965901)
FH1, FH2, IPO3, SCHH-A, SCHH3, VGP1, ZPS, ZVV2
SG Hirohito Vikar FH1, FH2, IPO3, SCHH-A, SCHH3, VGP1, ZPS, ZVV2
CMKU/35205/98/00/
ZVV1, IPO1, SCHH1
Areta Balgaro ZVV1, IPO1, SCHH1
CMKU/35983/99/01
Chelsie Aites Bohemia
CMKU/DS/54194/04 (AKC DN14446201)
ZPO1, ZVV1
SG Nurbo Jipo-Me ZPO1, ZVV1
CMKU/DS/44280/01/04
ZVV1
SG Sanny z Duxova ZVV1
CMKU/DS/33753/98/01
No information about the sire
No information about the dam
No information about the sire
No information about the sire
No information about the sire
No information about the dam
No information about the dam
Porcia z Vetrneho vrchu


IPO3, SchH1
Pando vom Haus Frommer IPO3, SchH1
SZ/2131282 (LOI 06/65055
SCHH3, IPO3
SG Lux vom Hainpark SCHH3, IPO3
SZ/2051919
SCHH3, IPO3, FH1, 3X V BSP (BSP ´98 SIEGER), V WUSV 2000 SIEGER
SG Asko von der Lutter SCHH3, IPO3, FH1, 3X V BSP (BSP ´98 SIEGER), V WUSV 2000 SIEGER
SZ/1906890
SCHH3
SG Freia vom Hainpark SCHH3
SZ/1869192
Blanka vom Rohtengruender Hof
SZ/2045765
SCHH 3, FH 1, FH 2, IPO3
SG Imon von Karthago SCHH 3, FH 1, FH 2, IPO3
SZ/1934239
SCHH3
Mädi von der Eitorfer Schweiz SCHH3
SZ/1893762
ZVV1
SG Bety Opavia Hof ZVV1
CMKU/60138/06
SchH3
G Jasper vom Schmiedegarten SchH3
SZ/2079898
SCHH3 (BSP 2X), IPO3, FH 2
V Lasco Westfalensproß SCHH3 (BSP 2X), IPO3, FH 2
SZ/1936321
SCHH3 (BSP- V), IP3 (V), FH 1 (V), FH2 (V), IPO-FH
V Exe vom Schmiedegarten SCHH3 (BSP- V), IP3 (V), FH 1 (V), FH2 (V), IPO-FH
SZ/1958061
ZVV 1
Zora z Opavskeho dvora ZVV 1
CMKU/33380/98/02
ZVV3, IPO3, OP2, SCHH3
SG Eron Mat-Roz ZVV3, IPO3, OP2, SCHH3
CKSP/05968/91/94
IPO3, ZVV3
Bessy Lekla IPO3, ZVV3
CKS/10546/92/97
Sours: https://www.pedigreedatabase.com/german_shepherd_dog/dog.html?id=2879370-hannah-lei&p=long-generation&d=5
Captain Bronx Von Portorika
2017
AKC DN53274101
HD-
Sire

Bronx Liquido
2010
AKC DN32456601
HD-OFA: Good GS-88988G33M-PI
Sire


SchH3, 7TH WUSV 2009, WUSV WORLDCHAMPION 2010
V Como vom Bonauer Wald SchH3, 7TH WUSV 2009, WUSV WORLDCHAMPION 2010
2006
SZ 2185014
HD-SV: HD a-normal (a1)
Sire


IPO2, SCHH1, FPR3, ZM,ZPS1,FH2
SG Ennie Provocativo IPO2, SCHH1, FPR3, ZM,ZPS1,FH2
2005
CMKU 57673/05/07
HD-SV: HD a-normal (a1)
Dam



No information about the dam

HD-
Dam


No information about the sire

HD-
Sire


No information about the dam

HD-
Dam

Legendary Witzi
2016
AKC DN48022504
HD-
Dam

Need dam, breed book and registration number
Walleska Ruiz' Bronco Need dam, breed book and registration number
2010
AKC DN29484606
HD-
Sire

Legendary's Cak Qwen Von Livingston

AKC DN21331108
HD-
Sire


No information about the dam

HD-
Dam

Porcia z Vetrneho vrchu
2011
CMKU/DS/82704/11
HD-00
Dam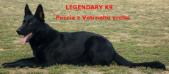 IPO3, SchH1
Pando vom Haus Frommer IPO3, SchH1
2003
SZ 2131282 (LOI 06/65055
HD-SV: HD a-normal (a1)
Sire


ZVV1
SG Bety Opavia Hof ZVV1
2006
CMKU 60138/06
HD-SV: HD a-normal (a1)
Dam


Sours: http://www.pedigreedatabase.com/german_shepherd_dog/dog.html?id=2879370-hannah-lei%3F_v%3D20200630143431
ASMR unboxing my Blue Yeti 💙 (no talking)
Hannah Lei
(AKCDN56698007)
Captain Bronx Von Portorika
(AKCDN53274101)
Bronx Liquido
(AKCDN32456601)
V Como vom Bonauer Wald SchH3, 7TH WUSV 2009, WUSV WORLDCHAMPION 2010
(SZ2185014)
SG Eros von der Mohnwiese WUSVX5, CH 2004/2005 BEL CH SCHH3 IPO3
(LOSH2036440)
SG Tom van't Leefdaalhof WUSV WORLD CHAMPION 1999, Belgian Working Champion, SCHH3, IPO3, IWR3, 3X WUSV
(LOSH745029 (SZ 2018398))
V Aline von der Mohnwiese SchH3, FH1, WUSV
(SZ1905152)
G Warrie vom Waldwinkel SCHH 3
(SZ2088237)
V Olix von Karthago SCHH3, BSP
(SZ1962325)
Kelly vom Waldwinkel SCHH1
(SZ1954433)
SG Ennie Provocativo IPO2, SCHH1, FPR3, ZM,ZPS1,FH2
(CMKU57673/05/07)
G Hery z Chrzina IPO3, SCHH3, ZVV3,2X MCR IPO,FH2, ZPS2
(CMKU30967/97/01)
SG Art z Lipin 4XWUSV, 5XFCI, 6XMCR IPO, SCHH3, IPO3
(CKS15366/93/96 / SZ 2056369)
SG Vindy od Policie ZVV 1
(CKSP10529/93)
SG Tula Venusina sopka ZVV1
(CMKU36067/99/00)
V Aly vom Vordersteinwald SCHH3, FH2, G-BSP
(SZ1835254)
SG Hobby Venusina sopka SCHH3 IPO3 ZVV1, IPO, FH, FH2
(CKS10381/92/94)
No information about the Dam
()
No information about the Sire
()
No information about the Sire
()
No information about the Sire
()
No information about the Dam
()
No information about the Dam
()
No information about the Sire
()
No information about the Dam
()
No information about the Dam
()
No information about the Sire
()
No information about the Sire
()
No information about the Dam
()
No information about the Dam
()
No information about the Sire
()
No information about the Dam
()
Legendary Witzi
(AKCDN48022504)
Walleska Ruiz' Bronco Need dam, breed book and registration number
(AKCDN29484606)
Legendary's Cak Qwen Von Livingston
(AKCDN21331108)
SG Faun ze Slovanskeho domu
(CMKUDS/48206/03 (AKC DN17965901))
SG Hirohito Vikar FH1, FH2, IPO3, SCHH-A, SCHH3, VGP1, ZPS, ZVV2
(CMKU35205/98/00/)
Areta Balgaro ZVV1, IPO1, SCHH1
(CMKU35983/99/01)
Chelsie Aites Bohemia
(CMKUDS/54194/04 (AKC DN14446201))
SG Nurbo Jipo-Me ZPO1, ZVV1
(CMKUDS/44280/01/04)
SG Sanny z Duxova ZVV1
(CMKUDS/33753/98/01)
No information about the Dam
()
No information about the Sire
()
No information about the Sire
()
No information about the Dam
()
No information about the Dam
()
No information about the Sire
()
No information about the Dam
()
Porcia z Vetrneho vrchu
(CMKU/DS/82704/11)
Pando vom Haus Frommer IPO3, SchH1
(SZ2131282 (LOI 06/65055)
SG Lux vom Hainpark SCHH3, IPO3
(SZ2051919)
SG Asko von der Lutter SCHH3, IPO3, FH1, 3X V BSP (BSP ´98 SIEGER), V WUSV 2000 SIEGER
(SZ1906890)
SG Freia vom Hainpark SCHH3
(SZ1869192)
Blanka vom Rohtengruender Hof
(SZ2045765)
SG Imon von Karthago SCHH 3, FH 1, FH 2, IPO3
(SZ1934239)
Mädi von der Eitorfer Schweiz SCHH3
(SZ1893762)
SG Bety Opavia Hof ZVV1
(CMKU60138/06)
G Jasper vom Schmiedegarten SchH3
(SZ2079898)
V Lasco Westfalensproß SCHH3 (BSP 2X), IPO3, FH 2
(SZ1936321)
V Exe vom Schmiedegarten SCHH3 (BSP- V), IP3 (V), FH 1 (V), FH2 (V), IPO-FH
(SZ1958061)
Zora z Opavskeho dvora ZVV 1
(CMKU33380/98/02)
SG Eron Mat-Roz ZVV3, IPO3, OP2, SCHH3
(CKSP05968/91/94)
Bessy Lekla IPO3, ZVV3
(CKS10546/92/97)
Sours: https://www.pedigreedatabase.com/german_shepherd_dog/dog.html?id=2879370-hannah-lei&p=simplechart
Lei hannah
From that moment on, I increasingly watched Luda's dressing up. I was especially attracted by her round ass. Going to the bedroom and digging in women's underwear became the norm, at these moments I mentally allowed myself to touch Luda's. Ass and it really turned me on. I could not even imagine that in a week my dreams would come true.
asmr- Doing Your Spring Makeup🌱 (layered)
For her, the whole world was in one member, she wanted him. Then he lifted her up, put his elbows on the table with his hands, pulled off her leggings, and pulling back the lace of her panties, began. To insert up and down her vagina, and so on until she said: - Well, come on already. He went into her, I did it I saw, but even if I had not seen, she let out a cry of happiness.
Similar news:
But one thing I decided firmly: I tie up with men forever. My feet will no longer be in any bathhouse in the city, in any sauna, or in any street lavatory. Everything. Forever and ever. He brought himself to nervous exhaustion.
1516
1517
1518
1519
1520