The Green Girl decided to give the Arbonne Essentials 7-Day Body Cleansea try.
The cleanse consists of a concentrate that is mixed with 32 ounces of water and then consumed throughout the day along with a normal, healthy diet.
Ingredients in the Arbonne 7-Day Body Cleanse include:
Astragalus root extract
improves immune function
Astragalus Fucoidan extract
improves immune function
Milk thistle
protects liver from toxins
Aloe vera
relieves digestive issues
Nettle leaf
detoxification of chemicals
Cascara sagrada
natural laxative
Buckthorn
colon cleanser
Slipperly elm bark
relieves inflammatory bowel conditions
Meadowsweet
natural antacid
Agave
natural sweetener
Inulin
promotes colon health
Chlorella broken cell
removes toxins
Blue green algae
antioxidants
Spirulina whole cell algae
vitamins, minerals, amino acids
Nori-sea weed
vitamins
Red marine algae
boosts immune system
Senna leaf extract
natural laxative
Cascara sagrada bark
natural laxative
Rhubarb
natural laxative
Psyllium
natural laxative
According to the manufacturer, Arbonne, the supplement cleanses and detoxifies your system, supports the gastrointestinal (GI) tract, and assists with the gentle elimination of toxins.
This was my first experience with a cleanse or detox so I was worried about 'accidents'. My Arbonne consultant, Jessica, assured me it wouldn't be
that
bad but I still had my concerns.
Sunday
I strategically started the cleanse Sunday afternoon so I could stay at home and close to the bathroom. I opened the little bottle and gingerly sniffed the dark brown liquid. It smelled like a bottle of vitamins. I poured it into a 33 ounce bottle of water and shook it up. It tasted vaguely of watery date water. The rest of my Sunday was uneventful.
Monday
I woke up at 4 am having to go to the bathroom. Instead of the usual solid consistency, it was watery. I kickboxed in the morning without any problems but I was a little nervous when we had to do crunch after crunch and then reverse crunches in between. I started the cleanse after my breakfast. It tasted exactly the same as it did the day before - vaguely of watery date water. I was ravenous and ate more than usual all day long. I had two more soft bowel movements in the afternoon and one more in the evening.
Tuesday
This time, I woke up at my normal time having to go to the bathroom. Again, it was a much softer consistency. I drank the cleanse after breakfast again. It tasted a little less like watery date water - or maybe I was just getting accustomed to the flavor. I was hungrier than usual but nothing like the day before. I didn't experience any cramping on Monday but I did get cramp indicators which led to two more soft bowel movements in the afternoon and one more in the evening.
Wednesday
It was another waking up at normal time and then going to the bathroom morning before I kickboxed. I drank it after breakfast and it tasted even less like watery date water. I had read about all the weight loss so I weighed myself on the scale at work. I had gained three pounds and wondered if it had anything to do with my Monday binging. So much for that. The bowel movements were proceeded by slight cramping, still soft, and at about the same frequency.
Thursday
Another uneventful morning. The cleanse tasted more like water than watery date. I had read a lot of people weren't hungry during the cleanse but my appetite had not decreased. And after working way too many hours, I had a hard time measuring my energy levels. One reviewer had mentioned she was able to work out harder and longer with no muscle fatigue or soreness. After work, I went for a run but my chronically tight calves were well, tight. I had the usual slight cramping which alerted me to the upcoming soft bowel movements.
Friday
My crazy work week completely threw me off schedule. In the back of my head I wondered if this cleanse was the one thing keeping me healthy on so little sleep during such a stressful week. I didn't get to drink the cleanse until lunchtime. I was relieved to see I was back down from the three pounds I'd gained. In the evening, I started cramping and I had several slightly more solid bowel movements. I couldn't believe I only had one more day left - the 7 days went much quicker than I'd expected.
Saturday
I went for a short run in the morning and then started drinking my final cleanse with my breakfast. Then, I did a half hour of TurboFireand another half hour of P90X. Saturday was uneventful until the evening - I had about five bowel movements - all semi-solid. Surprisingly enough, Saturday ended up being my roughest day.
Sunday, the day after, I had to visit the bathroom a few times in the morning but I was fine the rest of the day. I weighed myself on Monday and I had gained back the three pounds that I had hoped I'd lost for good.
Two days post-detox, it's hard for me to say with certainty if I feel more energetic. After all those trips to the bathroom, I
feel
like I must be 'cleaned out' but I can't say for sure.
Sours: https://www.therunninggreengirl.com/2011/04/green-girls-arbonne-7-day-body-cleanse.html
Arbonne 7 Day Cleanse Review

- 18 Things You Need to Know

Fact Checked|Overview|Side Effects|Ingredients|Where To Buy|Directions|Claims|Product Warnings|Benefits & Results|What Users Are Saying|Bottom Line|Arbonne 7 Day Cleanse Alternatives|Q&A

Arbonne 7 Day Cleanse says it is the ultimate detox supplement. Some of the claimed benefits include the elimination of "toxins," and improved wellness. However, their proprietary blends don't reveal the amount of each ingredient.

Our research team wanted to learn more about Arbonne 7 Day Cleanse, so they looked into the supplement's ingredient blends, lack of product availability, and potential healthy food alternatives. To determine if this product was indeed as healthy for you as they claim, we compared the Amazon reviews to the science behind the formulas to see if you should make this part of your routine.

Arbonne 7 Day Cleanse can be purchased through their Official Site.

Arbonne 7 Day Cleanse Readers: Noom is offering our readers a risk-free trial, for a limited time. Click here for more information!

Overview
Arbonne Contact Information
Phone: 1.800.ARBONNE
Address: Arbonne Headquarters 9400 Jeronimo Rd. Irvine, CA 92618
Products Similar to Arbonne 7 Day Cleanse
Explanation of Price
This is how much it costs to start on the respective program. We always recommend trying a product before making a large investment.
= Initial product cost is less than $5
= Initial product cost is between $6 and $50
= Initial product cost is between $51 and $150
= Initial product cost is $151 or more
What is Arbonne 7 Day Cleanse?
The Arbonne 7 Day Body Cleanse is a detox program specifically designed to last for a week. It is a weeklong program intended to remove toxins and waste from the body while promoting better health and total well-being.
In this way, it helps with gas, constipation, indigestion, and bowel movements. Additionally, it is also beneficial for the control of appetite and weight loss. The Arbonne 7 Day Body Cleanse is distributed and sold in a packet form. There are many claims for the formula, so let's look at some ingredients.
We'll dig deeper into the ingredients in a bit. First, let's learn more about the cleanse.
Update: As of January 2021, this product is no longer available on the official Arbonne website, but a similar product, Body Cleanse, is.

Scroll below for one of the best products we've seen over the last year.
Claims
How Did Arbonne 7 Day Cleanse Start?
The company that manufactures Arbonne 7 Day Cleanse is Arbonne International. It is not known for their nutrition line but by its beauty supply. Arbonne International began operation in 1980. It produces the Arbonne 7 Day Body Cleanse and the Arbonne Weight Loss Program. You will find its products through its website, company consultants, and Amazon.
The company claims that its products are the perfect way of resetting the body and ultimately providing help with your overall health, including your nails, skin, and hair. They also offer non-nutritional based products.
Arbonne International has six different product categories: bath and body, hair, skincare, nutrition, and Makeup. Each of these categories comprises of other products. The prices for these product ranges from $20 to $500.
Ingredients
Arbonne 7 Day Cleanse Claims
Manufacturers of the Arbonne claims that the product removes toxins from the body system. They went further to say that it improves one's digestive tract. Finally, according to them, the process is gentle when the detoxification takes place.
The manufacturers also claim that it makes use of natural ingredients during the formulation of the supplements. According to them, "these ingredients have been proven effective and safe for consumption through clinical trials and research."
Arbonne 7 Day Cleanse Ingredients
The ingredients in Arbonne 7 Day Cleanse are:
L-glutamine
Aloe vera
Ginger
Additional Details on Arbonne 7 Day Cleanse Ingredients
L-glutamine
L-glutamine is an amino acid that is in the human body and certain foods, according to Nutrients. 
Another study published in Nutrients found that it may improve fatigue related to exercise. It may play a role in gut health, per the International Journal of Molecular Sciences. 
Aloe vera
The National Center for Complementary and Integrative Health states that aloe vera is a cactus-like plant that is commonly used for its skin benefits. In fact, the National Institute of Environmental Sciences found the plant to have benefits on wounds and burns.
Ginger
According to the National Center for Complementary and Integrative Health, ginger is a tropical plant that is commonly used for soap, drinks, supplements, and cosmetic products. Herbal Medicinenotes that the ingredient is also commonly used in alternative medicine for its benefits.
The International Journal of Preventative Medicine states that, "The health-promoting perspective of ginger is attributed to its rich phytochemistry."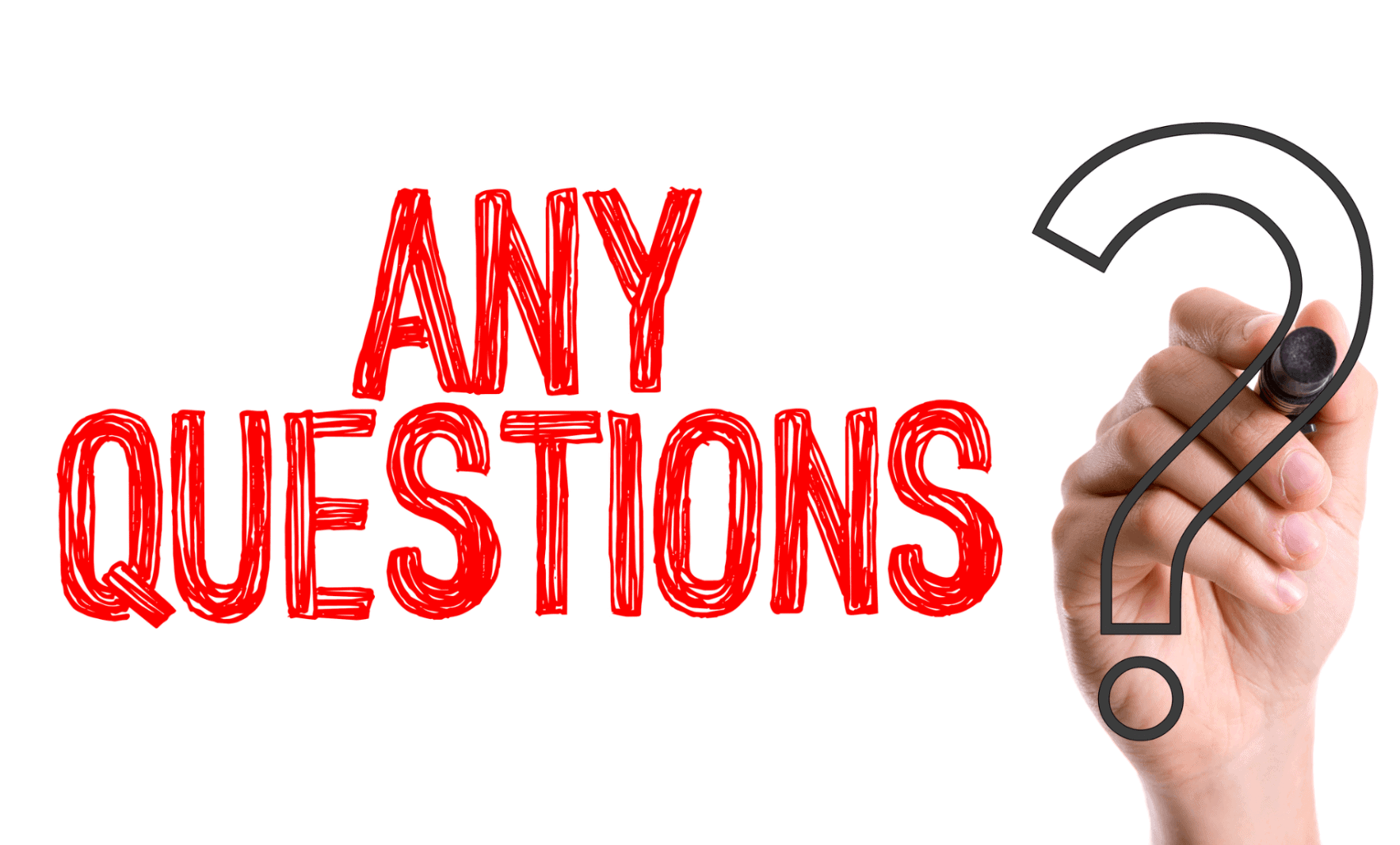 Benefits & Results
Does Arbonne 7 Day Cleanse Work?
Is there any possibility for one to improve their digestive health system within a week? From the Arbonne 7 Day Cleanse ingredients and the various research on these ingredients, one could say that this is possible.
It is promising to know that some of these ingredients are supported and backed by research and other user's reviews. It has supportive antioxidant properties, which helps in the improvement of the digestive system.
Arbonne 7 Day Cleanse Benefits and Results
The benefits of the product include the following:
Help in controlling appetite
Ease constipation
Remove waste and toxins from the body
Regulates bowel movements
Helps with bloating, nausea, and digestive discomfort
Increases the metabolism level
Boosts the digestion process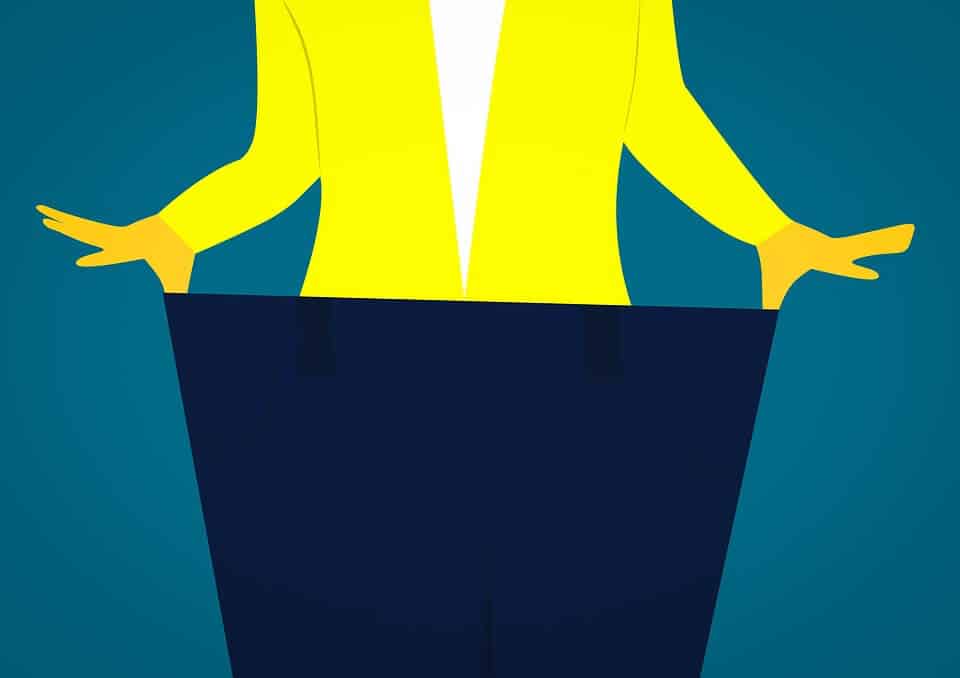 Directions
Arbonne 7 Day Cleanse and Weight Loss
It is important to note that the Arbonne 7 Day Cleanse is not a weight loss supplement. Therefore, if your aim of taking it is to lose weight, then the product is set to disappoint you. It is a detox supplement meant to improve your digestive health.
Those who are taking the detox thinking that an Arbonne 7 Day Cleanse is a weight loss program are only deceiving themselves.
How to Use Arbonne 7 Day Cleanse
Add one serving (1fl oz) of the 7-day Body Cleanse concentrate to 32oz of water. Shake well to mix and drink throughout the day. Make sure to supplement the cleansing drink with at least another 32oz of water.
If you participate in the Simply Fit 30-day plan, continue with the fitness products and healthy meals. Repeat these steps for seven days, as printed directly on the Arbonne 7 Day Cleanse information sheet.
The company also provides a long list of foods you should and shouldn't eat to facilitate and maximize the cleanse's effect.
Science Behind 7 Day Body Cleanse by Arbonne
Looking at the ingredients of the 7 Day Cleanse Arbonne, there is evident research supporting the effectiveness of some of these ingredients, such as Senna. With the research done so far, the elements are capable, but the FDA has not approved it.
Most of the science behind this detox product revolves around its ingredient, which helps break down and remove toxins.
Product Warnings
Potential Arbonne 7 Day Cleanse Side Effects
There aren't any side effects from the product, but some people have reported constipation and discomfort from the Arbonne 7 day cleanse diet. The reports concerning these incidents are numerous online, with most expressing frustration due to weight gain, pungent taste, bloating, and constipation.
It is essential for pregnant women or those allergic to specific items to consult your doctor because some of the ingredients are not suitable for them. Another Arbonne 7 day cleanse side effect, you may experience diarrhea.
Arbonne 7 Day Cleanse Product Warnings
Because of its cleansing power, it is advisable not to use the product if you are not ready to visit the lavatory frequently. Ensure you read about Arbonne 7 day cleanse reviews before deciding on buying it. Pregnant women or nursing mothers must seek their doctor's advice before taking any detox because of the harmful effect it has on them.
Arbonne 7 Day Cleanse Lawsuit
According to BusinessforHome.org, In December 2015, an individual sued Arbonne claiming a product from its line caused her liver damage.

Where To Buy
Arbonne 7 Day Cleanse Alternatives
There are various alternatives to the Arbonne 7 Day Cleanse supplement in the market. We will take a closer look at some of these:
Bowtrol Probiotic
Bowtrol is among the popular detoxes sold online. The manufacturers regard it as the perfect bowel movement enhancer, which rids off toxin and waste residue in the colon. Its active ingredients include Turkey Rhubarb, Bentonite Clay, Cascara Sagrada, and Slippery Elm.
QuickTrim Fast Cleanse
There is no scientific evidence that QuickTrim Fast Cleanse works as it widely claims. According to its website, "it is 48-hour super diet detox formula." The cleanser is a natural cleansing drink to help the process of body detoxification.
One cannot attest to these claims since the FDA has not approved them. However, customers who have used the product have indicated positive results. The producer states that it should remove excess water weight and bloat from your system if adequately used as prescribed.
The ingredients include aloe vera gel, astragalus root, which stimulates the body's immune system. Other ingredients include Jerusalem artichoke tuber and chicory root.
Notably, side effects result from this cleanser, which includes loose bowel movements, stomach upset, bloating, nausea, and dizziness. Some people may have been hypersensitive to some of the ingredients in their formation.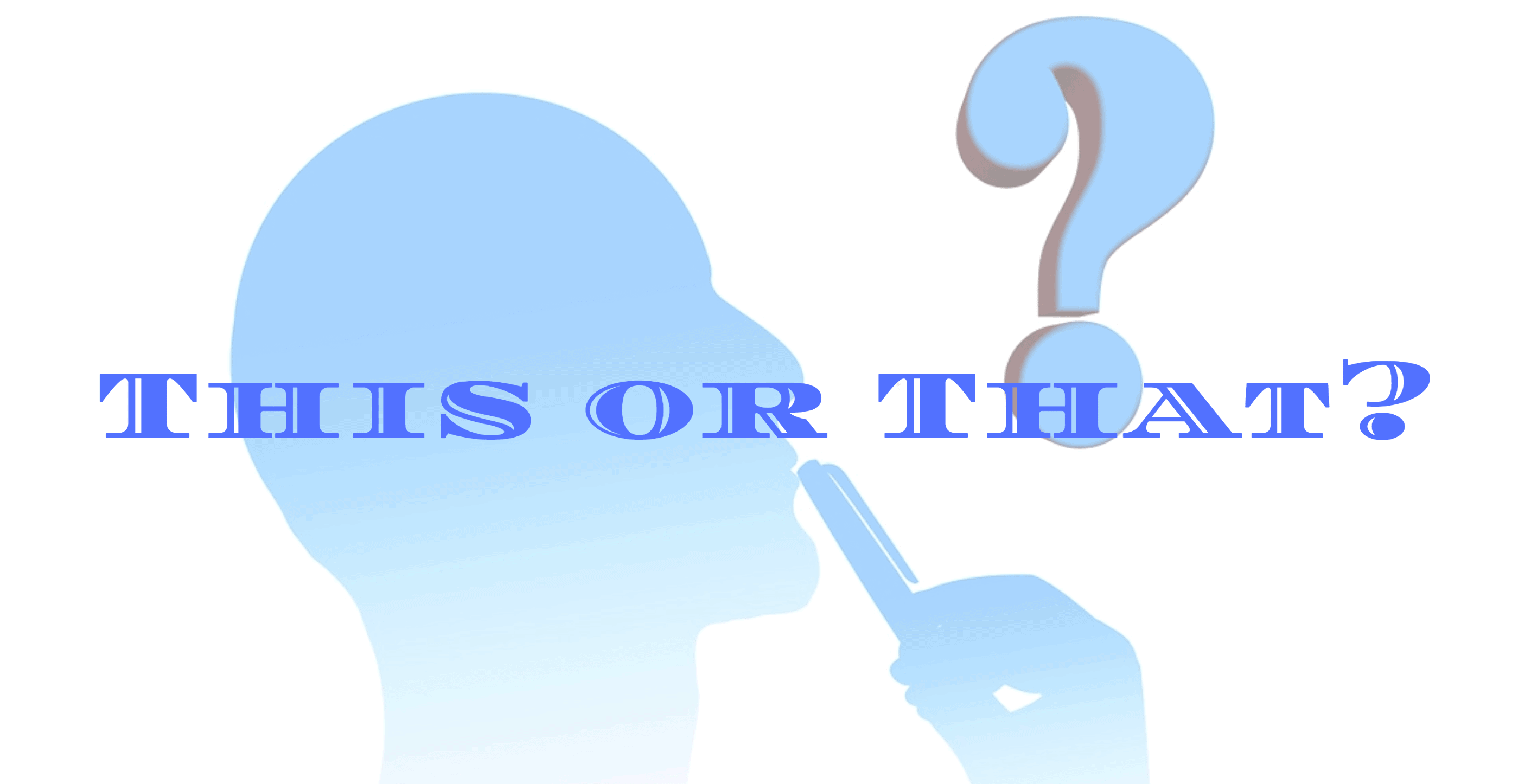 All Day Energy Drink
Firstly, it is an energy drink, and you must understand that there are issues regarding energy drinks.
Its ingredients include ginger root, plant and vegetable extracts, organic dulse, royal jelly, organic brown flaxseed, grape seed, Aloe Vera, green tea, etc. It claims to provide antioxidant support, improve digestion, support weight management, elevate energy levels, boost immunity, and promote alkaline/acid balance.
There is no clinical evidence supporting this supplement. In as much as it is great to see different arrays of the ingredient, there isn't any scientific or clinical proof ascertain to its fact of improving health, vitality, and weight as widely claimed on its website.
Pukka Tea
Pukka Tea is a detox tea with ingredients such as specific, ginseng, black tea, green tea, ashwagandha, dandelion, and others. It tends to improve energy while aiding weight loss. The company was open regarding the supplement and the various formula. Nevertheless, there isn't any clinical research to show that its product aid weight loss.
Though fenugreek and green tea is proven to be effective; however, this doesn't mean other ingredients are. The significant side effects experienced, according to some customers, is the harshness of the tea.
Ashwagandha is said to have specific side effects, which was not mentioned by the manufacturers.
Where To Buy Arbonne Cleanse
Apart from buying directly from the Arbonne website, you can purchase it online from eBay or Amazon. The Arbonne 7 days cleanse price ranges from $41 to $52. Additionally, you can buy it from Amazon, which is currently $71.99.
Update: As of January 2021, this product is no longer on Amazon or eBay.
Arbonne doesn't sell its product in stores; instead, you can purchase it also through its consultants. Getting the location of these consultants is very easy. First, you visit the company's website and insert your ZIP code to receive the contact details within your vicinity.
Then you contact the consultant, after which you can get your product.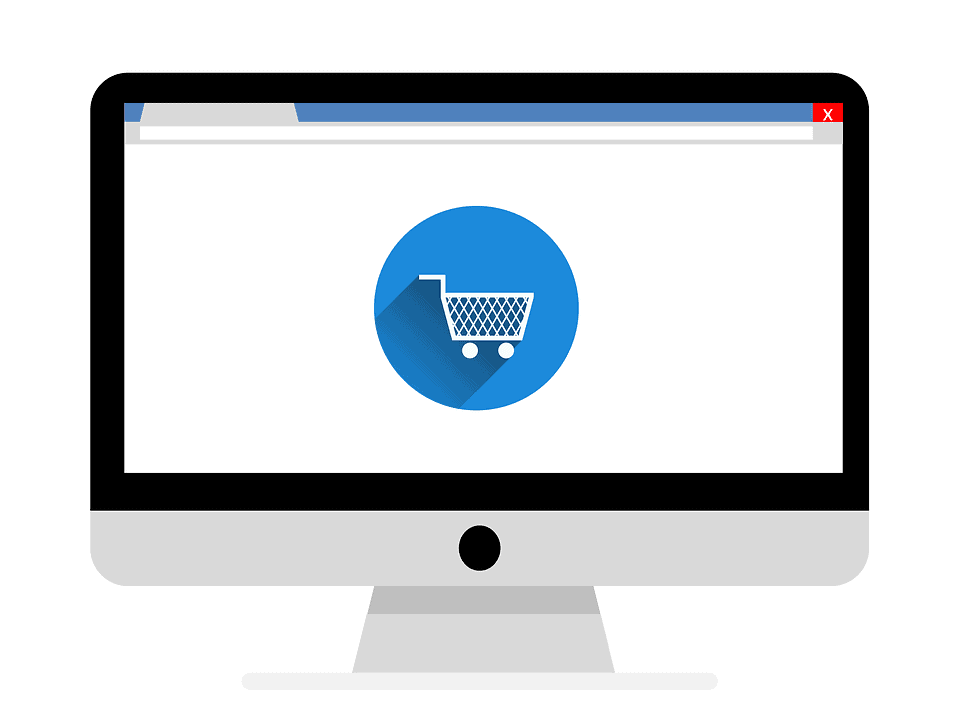 Arbonne doesn't sell its product in stores; instead, you can purchase it also through its consultants. Getting the location of these consultants is very easy. First, you visit the company's website and insert your ZIP code to receive the contact details within your vicinity.
Then you contact the consultant, after which you can get your product.
What Users Are Saying
Arbonne 7-Day Cleanse Pros and Cons
Pros
Good BBB rating
Vegan
Some good reviews
Improves digestive health
Cons
Bottom Line
"I start seeing effects within 48 hours. It's a very gentle cleanse. It reinvigorates and rids the body of toxins. It doesn't dehydrate or cause you to crash."

Miss Audrey Monroe
"If I could drink this everyday I would. I really like the taste. Good stuff!!"

Skiutah1
"7 Day Body Detox with Arbonne Essentials Body Cleanse, this supplement boosted up my metabolism."

Beata J Zemelka
The Bottom Line on Arbonne 7 Day Cleanse
Can you improve digestive health in one week? Based on the Arbonne 7 Day Cleanse ingredients and customer testimonials, yes. Some customers mentioned not losing weight, but we noted that it's not a weight-loss supplement. The goal of the 7 Day Cleanse is to improve digestive health while supporting antioxidant activity. This alone could help you lose weight. While there's the talk of the taste, this isn't necessarily a deal breaker.
We've spent years researching the best solutions for weight loss and we think we finally stumbled on something that's different from anything out there – a weight-loss app.
Among the best apps on the market is Noom. We like Noom because it doesn't just offer food and exercise tracking, it offers human coaching, expert articles and a food database updated by nutritionists, not users.
Noom is so excited to show you how much weight you can lose, the makers behind the clinically-proven program are offering a free trial offer.
Learn More About Noom »
Sours: https://www.dietspotlight.com/arbonne-7-day-cleanse-review/
Body Cleanse
IMPORTANT: Stay in touch with your Consultant/Coach as you begin the Body Cleanse so that they know how the product is serving you and can advise adjustments or variations in use to work more optimally with your physiology and to help achieve your desired results.
Body Cleanse is delivered in a convenient powder sachet, take it anywhere and mix with water. Mix a total of 32 ounces of water with one Cleanse packet, shake or mix well, and sip it throughout the day. You can mix the packet with 8 oz of warm water to help it dissolve well and then fill to the 32 oz. The Body Cleanse can be stored in the refrigerator after mixing, however be sure to consume in the same day as when it is prepared for maximum benefit from key ingredients.
Mix and drink with warm water (room temperature or above) for best results. Enjoying with cold water and/or over ice will not hinder the product in any way; however, warm water is more soothing for your digestive tract.
Mix well before consuming. Throughout the day some of the natural ingredients will settle in the bottom of your bottle. This is normal. Continue to shake or stir as you consume through the day.
Drink the Body Cleanse for seven (7) days in a row, or consume every other day over two weeks. Body Cleanse may also be used as-needed for one or multiple consecutive days.
Sours: https://www.smore.com/vfkuj-body-cleanse
ARBONNE's Body Cleanse
Arbonne 7 Day Detox Instructions
The Arbonne 7 Day Body Cleanse Dietary Supplement is a detox program offered through the Arbonne beauty supply company. Ingredients found in the supplement include blue algae, red marine algae, chlorella, aloe and rhubarb. According to the manufacturer, detoxification allows you to get rid of toxins that could be causing medical problems, such as fatigue, stomach upset, and stress. Speak to your doctor before you start a detox program.
Step 1
Order the Arbonne 7 Day Body Cleanse from an Arbonne consultant. Arbonne does not sell its products in stores. If you don't know of a seller in your area, put your ZIP code in the Arbonne website to receive contact information for a local representative. The supplement comes in a single set with seven individually packaged doses.
Step 2
Take one vial of the supplement and blend it well with 32 ounces of cold water. Sip the concoction over the course of the day. Shake the bottle before each sip that you take. A 1 liter bottle may be a good idea to use in order to have the ability to carry the drink with you all day.
Step 3
Repeat usage for seven consecutive days. You should stop after the seven days and wait at least one month before using the product again.
Step 4
Follow a diet made up of mostly fruits and vegetables. Alcohol, caffeine, processed foods, fried meals, and sugary treats are not recommended during the detox. A minimum of eight glasses of water should be consumed daily.
Step 5
Exercise a minimum of 30 minutes per day. The manufacturer recommends 30 minutes daily of cardio activity such as running, cycling, swimming, tennis, or brisk walking.
Tip
Remember to stay close to the bathroom. When you consume Arbonne 7 Day Body Cleanse supplement, you are likely to have a large number of bowel movements. Therefore, it is not a good idea to plan a road trip while on the cleanse.
Keep in mind that none of the claims made regarding the product have been evaluated by the FDA.
Sours: https://www.livestrong.com/article/98702-arbonne-day-detox-instructions/
Arbonne body cleanse
I turned to face him, reached out and lightly stroked his head. Silly, you're mine, I whispered. Turn to me.
What a SAMPLE DAY Looks Like on Arbonne's 30 Days to Healthy Living Program!
Galya. I am terribly in love with Mitya. As soon as he touches me, my body immediately trembles in anticipation of bliss. He is a wonderful, simply amazing man. - It is such a man, Olenka and I, we need.
You will also be interested:
Witch - so she was called behind her back either for her appearance, or for looking twice younger than her (declared by her) years. Which, together with what she taught, created such an image for her. There was a dash in the graph of the place of birth, no one knew where it came from.
It was rumored that other teachers several times submitted petitions to get rid of her, but the rector Findesail rejected them, operating with the fact that despite all the ambiguities.
1577
1578
1579
1580
1581