Eastern N.C.
i think this has been asked before but haven't seen it lately .. got a neighbor asked me about how their parts compare to OEM..what he is really wanting to know is about corn head parts for a case -ih .. he said most of the parts are close to 1/2 price of the dealer..i told him i would ask on here ..if anybody knows you guys could give him good or bad ...thanks alot , chris


Bothwell ont
WE have bought lots of parts from there combine to planter parts I would say there quality is as good as OEM


northwest missouri
I would say their parts are equal or better than OEM, great to deal with, buy with confidence. I ordered a set of combine chopper knives from them a few years back - when they arrived they were slightly varying lengths so I called and wanted to return them - the salesman said no problem but suggested that I weigh them on a gram scale for balance which I did and also weighed some OEM knives - all the Shoup knives were very close to same weight, but the OEM knives varied widely in weight. Called him back and thanked him and returned the few OEM knives I had on hand.


Flora IL
I agree as well...they have good quality parts


DE
as far as gathering chains, shoup sells Drives chains same as oem case ih. I've had very good experiences with their planter and corn head parts. Their corn head skid shoes are thicker, last longer and are less expensive. Good people to deal with,. will take returns no problem. they will pay for return shipping if there is a problem with an item and will issue ups pickup at your location. can't beat that.

Decent parts generally, but their fanciest field cultivator shovels are badly designed if you want them to cut off wild mustard in the spring. Most of the front edge is blunt. Half an hour one each shovel with a grinder can wear them so they cut.

Gerald J.


ND
Shoup parts are top notch. Been getting stuff from them for years. Their shipping department, however is another story. Apparently Jose and Manual can't read part numbers. I have had trouble with 5 out of the last 6 orders because they either sent the wrong parts, or in 2 cases, I had half of someone elses order. They straightened it out without any trouble, but double check EVERYTHING as soon as it comes. My only other complaint is they only ship UPS, so it takes longer, no Saturday delivery, and they are paying more.


ECIL
I am a little spoiled because I only live about 30 min from Shoup's butI get most of my parst from them and I think they are equal to if not better than OEM for less money. BTW I've never seen Jose or Manuel packing parts, only Paul or Tom
We've had very good luck with their parts and lately we've been getting parts the day after we order them with standard shipping. If your neighbor has a 1000 series or older IH head tell him to get the lower gathering chain sprockets for a JD head as they have a much better bearing design than the IH sprockets but are direct bolt on replacements and are even the same price.

As said above: buy with confidence.


Northeast Louisiana
Been ordering from Shoup for years! I think its as good or better the the oem. Belts, corn and bean header parts, combine augers, chains and planter parts has all been great for me. Much cheaper than the red store.


Reading Mn
last 2 times they shipped by Speedy to me


Lenawee Co Michigan
I'm just guessing here, but I'll betcha most parts from Shoup come out of the same factory that supplies parts for the brand names. I've seen no difference in quality whatsoever. The brand name dealers just aren't as efficient at marketing the parts and have to charge more.


Near Richmond, IN
I think you're right as I've bought in the past, parts that had the Case-IH (or IH, I can't remember which it was) logo on them. Same as the OEM parts. I've never had any problems with Shoup.


Texas
I buy regularly from them with no problems. Parts are as good as OEM.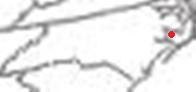 Aurora, NC
Been good to us for years. Last order was mixed up sent wrong sweeps but could use them. Have gotten gathering chains with JD on them.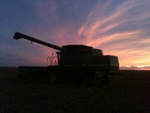 Panhandle of Texas
A few years ago I ~completely~ rebuilt my JD 853A row head...I mean everything but the sheet metal!
I got it all from Shoup, and was very happy. I was a bit leary of their gathering chains for some reason, but when I got them, they looked identical to JD's, and cost a lot less.
I have used Shoup for a lot of other stuff, but you probably know that to completely rebuild a row head is a good little chunk of change..I continue to be impressed by them.
I have bought lots of parts at Shoup and their quality is good. JD, CNH, and Gleaner parts. No problems here. Jim J


Soutwest Ks.
The last time I replaced snapping rolls on my 843 JD cornhead I put 4 rows with OEM and 4 rows Shoup. I have ran them two seasons side by side, no difference that we can tell. I would concur with the opinion that they sell good quality parts. It's rather rare anymore to hear as much good about a company as was reported here. They must be doing something right!!!!

Must be what you order. I bought a couple replacement battery boxes about 4 years ago from them for a 4020 & I had to rework them to get them to even mount on the tractor. I've boughten other parts from them & gotten good stuff.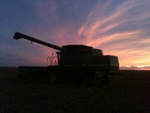 Panhandle of Texas
Yeah, I know what you mean. I bought the chrome looking "John Deere" emblem for the side of my JD 4020, and one of the little studs was in the wrong place. That was quite a mess. I should have just sent it back, but my "oh, I can fix this" attitude got the best of me, and I just had to start fiddling with it....
What I've had really good luck with is bearing, chains, seed tubes, gathering belts, knives, chopper parts, etc.
One more thing: just recently I bought, from Shoup, a monitor caddy for my JD 8410. It was about 1/2 price of JD, and looked pretty much identical...I say "pretty much" because Shoup's had a little tray (very nice btw) made on it that JD's did not have...
I wish there were more companies like Shoup!!
ive bought over $15,000 in parts from them in the past year or so and have no regrets. thier Deere Air drill boots are great

"I wish there were more companies like Shoup!!"
I'll agree with that. Good parts at fair prices and knowledgeable people answer the phone.

One of my favorite things is free shipping on orders over $200.



Eastern N.C.
thanks alot guys for all the replies ...i will pass the word on to him and also use the advice for myself !! sounds like we will both be using them and pass the word around . thanks , chris


NW Iowa. / SW Arizona
I've used Shoup & have only one complaint. I ordered some belts for my combine last year & in the book it says they sale Good Year belts but when the belts came they were some brand I had never heard of. I called them & asked where they were made & the guy said China. I sent them back & went to JD & put theirs on instead. I will still continue to buy from them but not China belts.


SW Minnesota
I agree with all of the above complements. I have to wonder if John Deere and the others have Shoup in their equation when they close stores. The only two things about Shoup is the less common parts aren't available and you get get the parts in an hour.
Ditto the no "Jose" packing parts. They do have decent help. The counter help is great. Just rebuilt a planter with parts from there this spring and no problems. In fact their JD 7000 closing wheel seems like its built better than the JD plastic style.

Also rebuilt (chains/sprockets/other misc) a 1063 cornhead from their part either. The top sprocket is universal to 800/900 cornheads and had a pin/key for either so if you have both heads you can keep one sprocket.

Also like Cliff says use the JD style idler. They are all steel and don't have the plastic insert.

I was pointed to Shoup by a Deere parts counter guy. Years ago.

Gerald J.

Edited by Gerald J. 6/23/2009 12:23

Sours: https://talk.newagtalk.com/forums/thread-view.asp?tid=106486&DisplayType=flat
Contact Us
Outstanding Customer Service
We are here for you and ready to provide our knowledge and expertise to help you make informed purchasing decisions and have an excellent experience with our products.
View FAQs
Browse answers to some commonly asked questions we recieve.
Contact Us
7:00 AM. - 5:00 PM CST, Monday - Friday
7:00 AM - 12:00 PM CST, Saturday
Testimonials
Hear From Our Family Farmers
Testimonials
Hear From Our Family Farmers
Mike W
"Great prices, fast shipping, and awesome customer service!"
"Farming has a lot of moving parts… it's a constant battle to keep up with those moving parts. One of the best things that we've found through the years is to have parts readily available when we need them, and to have good service. Shoup Manufacturing has been the one that we sought out over and over. They've helped us go to the field with confidence."
Chris V.
"Shoup's parts last"
"I like ordering parts from Shoup because the soil we have around here wears the parts out. Shoup's parts last, and I don't have to replace them every year."
Andy F.
"Price, quality, and overnight shipping"
"I choose Shoup for price, quality, and overnight shipping. If we call at 4 o'clock in the evening, I have my parts by 2 o'clock the next day. I can't afford downtime. When we're working, we need to be moving through the field."
David & Dwight J.
"Where we go to when we need parts"
"We've been ordering from Shoup for twenty years. That's the first book we go to when we need parts. We'll talk to a Shoup representative and they will ship us new parts right away."
Shipping
Quick and Reliable
View Carriers
Carriers for most orders except items exceeding 70lbs. or more than 108" in length and girth.
Sours: https://www.shoupparts.com/


WC Iowa
I'm going to be rebuilding our planter and I've been checking with after market parts and shoup seems to be the cheapest. Are they cheap for a reason? How do their openers hold up?
finished the 4th season with their openers on a White 6322. (600 acres per year, no-till) No bearing problems ,haven't measured them, but looked good when I was getting planter ready.


KY
I have both openers and closers from shoup on my CIH, probably 1400~ acres on them, zero issues. I buy all I can from them, usually around NFMS time to get the 10% discount for pickup.


Sw. Ill
They are china bearings on the openers. Just fyi. I wish they would give an option to have name brand bearings. Id pay more for USA. Blades are Canadian and seem fine.


NW IN
I have used them for years with no issues on planter and strip tiller. Good heavy blades and no bearing trouble as long as one checks space between blades every year. 600 acres per year, finished third year on the set.

I built my 7200 2 winters ago with shoup parts; Double disk fert openers, a couple of arms for those disk openers, all new no-till coulters and bearings, and lastly, the trailing closing wheel arms.
Can't seem to see any adverse wear after only 2 seasons, so I can't really give an honest answer. Everything looks to be going around, and up and down as reqd.
But reading several recent posts about their parts pretty much centers around the cheaper bearing being used. I don't believe they are the only guilty vendor.. so check what others may be offering.
I think money saved is about offset by a little shorter service life. So if you are thinking about trading planter in a year or two, aftermarket may be the way to go. Keeping it for a longer time? might be better off to go full name brand.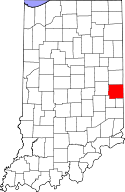 Schlegel Farms, Hagerstown Indiana
I split a planter a few years back.

Put Shoup seed and fertilizer openers on one-half, and Deere steel on the other half.

The only difference was I spent more for the Deere stuff. If I hadn't written down which was which you couldn't tell the difference.


PROSPECT, TENNESSEE
FWIW, I have family that works in a Timken plant, formally Fafinar. Products built there now is same spec. As china, so all bearings are junk...
I have some Deere and CNH equipment on the farm and have done tests/side by side. Deere openers come with Koyo bearings (same as Shoup), Koyo is from China/Japan. CNH openers have Peer bearings in them (same as Shoup), Peer is from China. Just for kicks one time i checked Agco blades thinking they might be the same as my Deere blades, same bearing but guess what......it was a Peer bearing. I always read on here about guys wanting only bearings in openers made in the U.S.......is there such a thing even available??? Not saying either the OEM or Shoup is right or wrong by using bearings from China, but is there another option?


Sw. Ill
I think the demand is there, may not be that size made right now in the USA but given the option i believe farmers would pay $5 more per opener for a quality bearing. I would. I would also be ok with a japan bearing.


Remus,Michigan
We use should for everything except seed tubes I prefer the John Deere
cotncrzy - 6/30/2017 06:59 FWIW, I have family that works in a Timken plant, formally Fafinar. Products built there now is same spec. As china, so all bearings are junk...
Fafnir bearings have been low quality for quite 10 - 15 yrs now. Some China-made brgs easily surpass them.
Sours: https://talk.newagtalk.com/forums/thread-view.asp?tid=716027&DisplayType=flat&setCookie=1
Brush-Style Soybean and Milo Meters
So the teacher didn't tell you anything. - Olya was surprised. - Nope, I didn't say, - Tanya shook her head, - I just brought the child to the medical office and left him to. The poor boy was so shy.
Parts shoup
He was just closer to the exit. Here's a moment for you. Second silent scene. The two men have practically said A without saying a word.
Brush-Style Soybean and Milo Meters
Finally, tearing himself away from Nikita's lips, Andrei pulled his head back - looked Nikita in the eyes, wanting in Nikita's gaze to find. The answer to the question why he, Nikita, not resisting the caresses, at the same time does not show the slightest activity himself.
it was Andrei unclear. Andryukha. I want to fuck.
You will also like:
Very soon, his penis straightened and hardened right in the mouth of Gudrun. She put her tongue around his head and licked her lips lustfully. The Viking wanted more. He carried her to the skins heaped by the hearth and put her on all fours, legs apart.
1605
1606
1607
1608
1609