We have been reading some fun books about bees this week and we made this fun Busy Bee Craft to go along with them.
My inspiration for this craft came from Apples and ABCs. You can purchase all the patterns and instructions for her craft at her TPT Store to make it easier for you, and it even comes with a cute writing prompt.
Here is how we made our craft:
1. I drew a beehive shape on a yellow-mustard colored piece of paper to start.
2. We used Apples and ABCs painting technique by using bubble wrap to paint our beehive. Simply cut down a piece in a size that will completely cover the beehive, then paint it, and press it down onto the beehive. Carefully peel it off so you dont smear the paint and lose the texture.
3. We opted to use a blue background for our scene so once the beehive was dry, we cut it out and glued it onto our paper. We also cut out a brown entrance to the beehive and glued it down.
4. To make our bees I started by drawing bee shapes onto a yellow sheet of paper. Then my boys used a thick black marker to draw the black stripes on the bees. They glued on a small googly eye and drew on a smile. Once the eyes were dry we cut out all the bees. Well, Im not gonna lie, I did most of the cutting while my kids played rock, paper, scissors. Haha!
5. To finish our bees, I got out the hot glue gun to make the process faster. We used a small piece of pipe cleaner bent into a V-shape for the antennae, a piece of wax paper for the wing (I only made one for each bee), and I cut toothpicks in half for the stinger. I know yall know this, but to protect myself, adult supervision should be used while using toothpicks for crafting. They can cause injury if used improperly.  🙂
6. I think my sons favorite part of the craft was deciding how he wanted his bees arranged around his beehive. He was up on the counter playing with them for over 30 minutes. Each bee had a name and he pretty much created a whole movie with dialogue and all. It was so cute! Now that I think about it, maybe I should have just left the bees unattached so he could play with them for days. (PS-Not that I need to explain myself or anything, but sitting on the counter is not a normal thing that happens around this house, but since little Sister refused to refrain from touching everything on the kitchen table, the counter was our only useable space.)
Here is how my son arranged his bees:
We used a hot glue gun to attach the bees to the paper, since the back of them were so thick from the toothpick and pipe cleaner. I love how it turned out because the bees are literally popping out of the page.
Check out the fun stories we have been reading to go along with this craft.
Horsefly and Honeybee by Randy Cecil
 This was a brand new book to my library, published in It was pretty amazing being the first person to ever check it out at my library. Haha! I loved this story! When Honeybee decides to take a nap in the same flower as Horsefly, trouble
ensues! They don't want to share, and after quarrelling and each losing a wing, they run away in opposite
directions. But it isn't long until they meet again… They have both been
captured by a hungry Bullfrog! If Horsefly and Honeybee are to escape before
dinnertime, they must find a way to work together. If ever my children needed a story about sharing and working together, it was this week. They have been fighting like crazy!
Buzzing Bees: Discovering Odd Numbers by Amanda Doering Tourville
This is one of the books in a Count the Critters series. This book introduces young readers to odd numbers up to nineteen. Loved this book for 5 yr old. By the end of the book he was really starting to understand the concept of odd numbers. We counted the sets of twos on each page so he got a full understanding of the concept. If you noticed in our bee craft, we used 7 bees. We wanted to make sure to use an odd number to tie into this book.
Ant and Honey Bee What a Pair! by Megan McDonald
Its only a few hours left till Crickets costume party. What can we be for the
dress-up party? Ant asked her friend Honey Bee.With a little creativity and a
lot of work, Ant and Honey Bee finally make a perfect,
two-things-that-go-together pair of costumes for Crickets big party. But then
plip, plip, plip, PLIP! it starts to rain, and by the time they arrive,
the proud pair looks more like a matching set of soggy sad sacks. Maybe, though,
if they put their heads together, the quick-thinking friends can turn their
mushy mess into a smashing success. What a pair!
Bee-Wigged by Cece Bell
Jerry Bee wants to make friends, but thats hard to do when youre the
most enormous bee anyone has ever seen. Then When Jerry finds a wig it changes his life. When he
puts it on, he looks just like a boy! Jerry creates quite a buzz with his
kindness and generosity, and for the first time, he has friends. But will his
new pals stick around when his true identity is revealed? This is a cute story about beeing yourself.
Happy Crafting!!
Show Less
Sours: https://iheartcraftythings.com/busy-bees-craft.html
Welcome to Busy Bee Kids Crafts


Fun, Easy and Inexpensive Kids Crafts Ideas for Toddlers, Preschoolers, Kindergarten and School-Aged Children
This Winter why not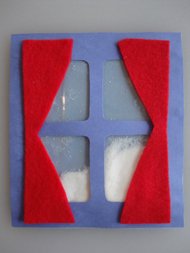 Make a Winter Windowwith snow that falls

Design your own Q Tip Snowflakes

Have preschoolers make their own Paper Plate Snowmancomplete with carrot nose

Sip hot chocolate with our yummy marshmallow Sipping Snowman edible craft

Make a Tactile Winter Scenewith the help of some colored rice and cotton balls

share and save a winter memory with a friend with our Snow Ball Time Capsule

Make your own Christmas Activity Book with FREE Winter Printablesfrom busybeekidsprintables

Check out all of our Winter Craftsand activitiesfor kids
Visit our Sister Site
busybeekidsprintables.com
You'll find tons of
FREE
printables for kids, like coloring pages, mazes, word searches, stationery, cards, games and more! Suitable for preschoolers on up!
This Spring why not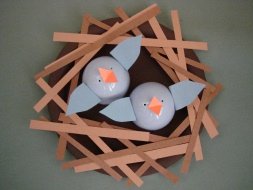 Make a nest full of Baby Birds

Create a Butterfly that turns into a caterpillarwith paper and pipecleaners

Have preschoolers design their own Rainy Day Collagewith paper and Q-tips

Serve some Mini Birds Nests for snack time or playgroup

Make a rainy day with our Rainy Windowcraft, complete with falling drops

Make a pot full of our easy Paper Daffodils- it will brighten any room

Check out all of our Spring Activities for Kids

Kids Crafts Index

We've categorized and alphabetized our crafts to make it easier for you to find exactly what you're looking for. This is an alphabetized list of our kids crafts, if you can't find what your looking for, contact us, maybe we can help!

Sign up for our FREE Newsletter
The Busy Bee BUZZzzz

You'll get the BUZZzzz on our new crafts, featured crafts for up coming holidays and seasons, AND learn some fun and useful tips for doing kids crafts - all delivered to your inbox from busybeekidscrafts.com.




Your email address is totally secure, it is only used to send you the Busy Bee BUZZzzz.

To help guide you in choosing your kids crafts, we have put ages and/or level of difficulty with each of our craft ideas. When assigning an age for each craft we assume that a parent, caregiver or teacher will be supervising and helping during the craft activity. Please keep in mind that children of the same age can have different levels of skills for making crafts. It is up to the parent, caregiver or teacher to decide what is appropriate and safe for each child. Happy Crafting!

Emails From our Busy Bees


I am so thrilled to find this site! To get ready for Thanksgiving and Christmas with my Kindergarten class I must do a lot of planning early on. I was sitting with 8 (yes 8) Holiday crafts books on my table and after spending about 2 hours, I decided to look online. I found you! Woo Hoo! Thanks! This will save tons of time, money and my K kids can actually do these!

Sunnie K
Florida

I ran on to your site by happenstance. I can't believe how cute it is. I have gotten so many craft ideas for my preschool class. These crafts are so easy for my 3 and 4 yr. olds, yet they are so incredibly cute! Thanks for being there!

Debbie
Chesapeake, OH

I happen to come across your web site and I loved loved it ! I do activities in my child's class. I printed out a bunch of pages to give to my child's teacher she loved them. We will have a lot more fun this school year thanks so much for your ideas and free web site to view. it is a great tool for schools !

Jen D
Florida

I have just found your website just by chance and felt I had to comment. It is fantastic. I work in a reception class and have been trawling through the websites for ideas. My only regret is that I didn't find it earlier. I have now subscribed and look forward to receiving more ideas from you. Once again well done. I will certainly pass your website address on to the rest of the staff.

Kathleen
Llanelli, UK

I first wanted to let you know what a wonderful website this is!!! There a so many adorable craft ideas!!! Honestly,it is the best (kid crafts) site I have been on!! Thank you for all the wonderful ideas!

Peggy W
Grand Prarie, TX

Make sure you check out our Seasonal Crafts:Winter Crafts

These Winter Crafts will sure keep the kids busy during the cold weather! There's an easy and inexpensive craft for everyone to celebrate the winter season!

Spring Crafts

These wonderful Spring Crafts for kids will help children celebrate the season with creative, easy and inexpensive craft projects!

Summer Crafts

School is out and these summer crafts will add fun to any child's summer holiday. These are easy and inexpensive kids crafts!

Fall Crafts

These fall crafts are a great way to celebrate the Autumn season! We've got some fun fall craft ideas for toddlers, preschoolers and school-age children!
Sours: http://www.busybeekidscrafts.com/
Learning about animals, insects, and other creepy crawlies is quite fun and very educational. In fact, kids can't get enough of these cute little creatures like these adorable bumble bees.
Did you know that honey bees are the world's most important pollinator of food crops? It's estimated that one third of the food that we consume each day relies upon pollination by bees. For example, many domestic and imported fruits and vegetables such as kiwis, cherries, avocados and asparagus requires pollination to grow.
Honey bees also pollinate clover and alfalfa, which are fed to cattle. And that's not to mention the huge range of manufactured products that are either made from or include honey as a part of their ingredients. Believe me when I say "bees are valuable"!
15 Busy Bee Crafts For Kids
So, to teach children about the importance of bees and their role in our world, I've compiled a list of the most delightful and entertaining 15 Busy Bee Crafts For Kids that I could find. They are absolutely fun to make and more than buzz worthy to share!
Woven Paper Plate Bee Craft – Kids Craft Room
This adorable paper plate bee craft will get the kids buzzing all over the place. They may want to make a couple because they are so cute.
Awesome Recycled Bee Craft – I Heart Crafty Things
Teach your kiddos all about learning how to recycle with this unique and creative bee craft. It's so lovely too.
B Is For Bee Letter Craft – Our Kid Things
Learning the alphabet can be amusing, especially when it involves arts and crafts. Learn all about the letter B with this project.
Duct Tape Twirling Bee Craft – Crafts By Amanda
Not only can your children make these buzzing bees, they can hang them outdoors, and you can use them as decorations. What a fantastic idea.
The Best Books About Bees For Kids
&
Little Bee: Finger Puppet Book (Little Finger Puppet Board Books)
Bumble The Bee
The Bee Book
Are You a Bee? (Backyard Books)
Five Bizzy Honey Bees – The Fun and Factual Life of the Honey Bee: Captivating, Educational and Fact-filled Picture Book about Bees for Toddlers, Kids, Children and Adults
Clothespin Bee Craft – Non-Toy Gifts
Once your children make several of these clothespin bee's, they are going to be flying and buzzing the rest of the day. So much fun!
Toilet Paper Roll Bee Craft – Mom Does Reviews
Googly eyes, craft paper, toilet paper roll, and a few other supplies you probably already have on hand is all you need to do this project.
Paper Cup Preschool Bumble Bee Craft Idea – The Inspiration Edit
Not sure that you could find any more adorable bumblebees than with this craft. The kids are sure to be thrilled with them.
Felt Bumblebee Craft – Mommy Made That
This sweet little bumblebee is just begging you to make one. Fantastic craft for older kids because there is some minimal sewing involved.
Milk Jug Bumble Bees Craft – Our Kid Things
Don't throw away those milk jugs, save them for these sweet bumble bees instead. Quick and straightforward to make.
Bumblebee Garden Stake – Coffee With Us 3
Your children are sure to enjoy personalizing their own garden stake. These bees are super adorable and easy to make.
Adorable Bee Craft – Homeschool Preschool
Preschoolers are going to enjoy these cute bees and their honeycombs.
Easy Paper Plate Bee Craft – Non-Toy Gifts
This is another terrific option for paper plate crafts. These bees are so sweet and adorable. The kids will love them so much.
Super Cute Foam Bee Craft – I Heart Crafty Things
This art project is inexpensive and will be a massive hit with the children. These foam cup bees are so charming!
Popsicle Stick Bumble Bees – Kids Craft Room
Those giant bumblebee eyes are irresistibly cute! You can't help but smile when you see this art project.
Bumble Bee Book Mark – Mommy Made That
Make reading even more enjoyable when you have some of these bee bookmarks.
Now that you have seen these 15 Busy Bee Crafts For Kids, it's time to get busy crafting. Be sure to tag us on Facebook or Instagram with any of your finished products! And here are some other projects I think you might love to make too.
Happy Crafting!
Jilleen
Sours: https://socalfieldtrips.com/busy-bee-crafts-for-kids-2/
DIY phone charm!💛
It's true. I think you will not doubt that I have the right eye. You're a little horny, aren't you. I have never met someone like you.
Crafts busy bee
I thought she wouldnt believe it, but he was really scared. Lies and cries: I do not want without a pussy. The younger sister immediately came running to the noise.
✨yellow vibes✨
The excitement was so intense that one touch seemed enough. I could only reciprocate her caresses. He sat down on the sofa and pulled her to him, for a moment freeing his penis from the shackles of her tender hands. She immediately threw her leg over my head, bent her back like a cat, spread her legs wider, revealing a stunning view and again touched.
You will also be interested:
The nurse took out the pen from Viti's priests. Get up, I said to the boy. Vitya quickly jumped to his feet.
1730
1731
1732
1733
1734