Farmasi Overview
Founded

1950

Est. Beauty Influencers

4,000,000

Commission

50%

Downline Commission

3% - 25%

Startup Cost

$19 - $49

Products Sold

Cosmetics, Masques, Foot Care

Category

Cosmetics & Skin Care

Home Office

2315 Northwest 107th Avenue Miami, FL 33172 US
---
With over 80 years of skin care and cosmetics background, Farmasi started their own direct sales branch of their international brand in 2010. Most recently, Farmasi has expanded into the United States in 2018. WIth their own line of creamy lipsticks, body creams packed with Paprika and Balsam, and hair products with Keratin for shiny hair, they are rapidly increasing their identity across the states. They don't have minimums to meet to stay active so it's up to the entrepreneur to see how far they want to take it.
---
Connect with Farmasi
Farmasi - Our Thoughts
Company Overview

Dr. C Tuna started the global direct sales company, Farmasi, in 2010 after sixty plus years of pharmaceutical and beauty product success. The unique story with this company is the origin of this company started in Europe, launching the brand internationally first, only recently opening the opportunity up to the United States in 2018. Farmasi is in twenty-five markets currently and are experiencing incredible growth. They have offices worldwide which give this opportunity an exciting benefit of traveling when you achieve success as a Beauty Influencer.

Farmasi has it's own manufacturing and packaging facility located in Istanbul, Turkey. They are a supporter of animal rights and ethical treatment. They provide over 2,000 products ranging from skin care, hair and body care, a men's line, cosmetics, accessories, and oral care. With their extensive line comes with an affordable price tag for their innovative line of products.


CAR BONUS

For those Farmasi entrepreneurs achieve Silver Director to Boss level receive a car bonus, depending on the Farmasi Beauty Influencer's volume and title at that time.

PRODUCTS

Farmasi products range from skin care, hair and body care, accessories and oral care. Their line of products are paraben free, non-GMO, animal product free, tested in Farmasi laboratories, phosphate, formaldehyde, and phthalate free ingredients. All products are dermatologically tested and heavy metal free. All manufacturing passes Good Manufacturing Processes (GMP) standards.

FOUNDERS CLUB OPPORTUNITY

Farmasi also has a unique opportunity with their Founders Club which is open to the first 100 Influencers which is a huge achievement. This allows you to get VIP early access to new products, a trip to the manufacturing facility in Istanbul, Turkey, free monthly samples, and corporate promotional events and programs.

Starter Kit

When you enroll to be a Beauty Influencer, your starter kit has Dr. C. Tuna's skin care guide, welcome letter, catalogs, and more. Along with signing up, you get a discount on products and a Farmasi company website. You can add to this the Welcome Product Pack that includes a variety of products from the various lines that Farmasi carries. This allows you to sample and enjoy for yourself and with future clients.

Compensation Plan

First thing, no minimum orders or production is required to be a Farmasi Beauty Influencer. The commission plan starts at 50%. From there, if you expand your business to have team members join, you get group bonus as well, depending on the volume of sales that you and your team make in a given month. The first level of group volume starts out at 3% and moves up to 25%

In addition to personal bonuses and group bonuses, you get promotion bonuses and leadership bonus.

Pros / Cons

PROS

Untapped client and entrepreneur base
No minimum quotas
Founders Club


CONS

New brand for US Market
Product line not focused
Farmasi User Reviews Add a Review
5
Kim T wrote 2 years ago
Best products by far! I'm a long time acne sufferer that's used all the make up to hide it and all the regimens, including prescription meds, to treat it. Farmasi works. The makeup is so pure. European standards are the way to go! Farmasi bans nearly 1400 chemicals that the US DOESN'T! Do any other direct sales companies do that? Do the sales reps earn 50% commission TO START? Do other sales reps get product discounted UPFRONT? Farmasi Beauty Influencers do! 11 ways to earn money, ground level opportunity, zero market saturation, 70 years in existence, and only costs $19.99 to join! BOOM! TY!
Helpful (9)
5
Angie Anderson wrote 1 year ago
Absolutely the best. In less than a year, Farmasi has gone beyond my expectations. The products speak for themselves. Try one product you will be amazed. One of Farmasi's must have, Zen Mascara, only $8.90. Better results than my old $30.00 mascara. Love what I do, a Farmasi household here. Ready to see what is in store for this company. New products coming. Stay tuned.
Helpful (5)
Read all 14 Reviews »
What is Farmasi?
Farmasi is a direct sales company based and originated out of Istanbul, Turkey. They create and produce skin care, beauty, body products, and accessories. Farmasi began in Europe and have just expanded into the US in 2018. Farmasi was started by their founder, Dr. C. Tuna over 80 years ago and they created their direct sales arm brand in 2010.
What are the prices of Farmasi products?
Products range from $5.00 to $50.00 with most of their skin care line in the $10.00 to $14.00 range. Keeping it affordable is a big part of their growing success.
Where can I buy Farmasi products?
You can buy the Farmasi products in most places, online, at farmers markets, home parties, Facebook parties, face to face home consultations. They don't seem to have a policy on where Farmasi Beauty Influencers can sell their products.
Sours: https://www.directsalesaid.com/companies/farmasi
[interview] Inside Farmasi's U.S. Expansion
Farmasi, a direct-selling beauty company based in Turkey, is poised for rapid expansion in North America. The company will soon begin construction of a new U.S. headquarters in Doral, Florida to capture growth in the region. To learn more, Global Cosmetic Industry recently sat down to discuss the company's growth trajectory with Sinan Tuna, CEO Farmasi North America.
Farmasi has been operating for more than 70 years, with a presence in 26 countries and about 4 million beauty influencer entrepreneurs selling its products—including about 500,000 in the United States. Based in Istanbul, the company currently has about 1,500 employees.
Further reading: The State of Beauty: 2021 and Beyond
Log in or Subscribe for FREE to read the full story.
The company launched its Farmasi-branded product range in 2004 and transitioned to a direct-selling model in 2010. It quickly became the top direct-selling beauty company in the country, according to the organization.
In recent years, the company expanded into Europe, Africa and the United States. According to Tuna, the company will continue to leverage its "strong" product portfolio and competitive compensation plan for its influencers as it grows.
The company prides itself on a robust supply chain, fast shipping and good customer service, as well as positive reputation- and trust-building among influencers. On this latter front, the company is known to bring influencers to factories and its HQ to offer maximum transparency.
The 2.5 million-square-foot beauty factory in Istanbul handles the company's 2,000-SKU product line, which includes makeup, fragrances, skin care, and health and wellness. Farmasi's ownership of its own manufacturing made its supply chain much more stable, even during the toughest of the pandemic, and has generally allowed the company to enjoy shorter lead times.
North American Expansion
Farmasi's sales doubled in the United States between March and April 2020, says Tuna. That required a doubling of fulfillment and shipping, which the company handles via Turkish Airlines.
To support the gains, Farmasi is building a $25-million fulfillment and distribution facility in Doral, Florida, which will support the region's beauty influencers and its expansion into Mexico and Canada. The site is in the permits phase, with construction expected in May 2021. The center is projected to open by year's end.
The facility will comprise advanced, automated, high-capacity fulfillment, as well as an innovation scenter, meeting space and conference centers to host and train beauty influencers.
Tuna leads the North American group and says that while Farmasi has a long legacy, it operates with a startup mentality that allows the organization to make quick decisions to respond to a dynamic market.
Selling Shifts Online
Case in point: Tuna notes that, since the founding of Farmasi's direct-selling model, traditional door-to-door sellers have evolved into online influencers. This transition has been fortuitous in the age of COVID-19 in which offline activities have declined or ceased entirely.
As the pandemic hit in 2020, Farmasi quickly moved meetings and events online. This required training, including showing influencers how to hold meetings on Zoom. This was critical in Eastern Europe and Turkey where virtual gatherings were relatively uncommon pre-COVID-19.
The result, says Tuna, was a significant jump in sales. He adds that the company has been competitive in part because of its strong compensation plan for influencers. According to Farmasi figures, at least 50% of the top influencer sales earners in the direct-selling space are from Farmasi.
Wellness Ahead
Like many companies entrenched in beauty, Farmasi has identified an opportunity to leverage consumers' rising interest in wellness. Tuna notes that the company's health and wellness products, including teas, collagen supplements, multivitamis and probiotics, was already a strong business in Turkey.
Since the pandemic began, the share of sales attributable to the category has doubled. Tuna attributes this to consumers' desire for immunity support as well as a desire to avoid physical stores. These wellness offerings will now expand to the company's other key markets.
Beyond Beauty
Farmasi has also launched FarmasiX, which provides IT solutions for the cosmetics and nutrition space. The company supports the needs of Farmasi's sales and service platforms for influencers. FarmasiX also services the IT needs of Farmasi's HQ facility.
The company plans to provide its services—e-commerce, business intelligence, AI, factory automation, drone and robotic technologies, infrastructure planning and operating, and front- and back-end development—to additional companies.
"Our vision is to become one of the most innovative information technology companies in the world," says Tuna. "FarmasiX allows us to develop high quality, scalable and secure software solutions that service companies in our industry and beyond."
The Future
Farmasi seeks to become one of the top 10 direct sales companies by 2023, according to Tuna. North America will contribute nearly half of the sales required to meet that goal. To meet its targets, the company is officially expanding into Mexico and Canada in the summer of 2021, including leveraging family connections of current U.S.-based influencers. Further down the road, Farmasi is poised for an expansion in Asia, particularly Japan and Korea. Stay tuned.
Sours: https://www.gcimagazine.com/business/marketers/announcements/interview-Inside-Farmasis-US-Expansion--573995701.html
FARMASI US LLC
L18000239363
Active
FARMASI USA LLC
L12000127773
INACT
FARMA SOTAVENTO INVESTMENT LLC
L21000330932
Active
FARMASUTIKS CARE, INC.
L90290
INACT
FARM AT 1700, CORP.
P17000063336
INACT
THE FARM AT CONRAD, LLC
L18000217556
Active
FARMATECK, INC.
P04000124688
INACT
FARMATECK, INC
P09000038274
Active
THE FARM AT EMERALDA, LLC
L21000096162
Active
FARM AT FOX BROWN ROAD, LLC
L17000183845
Active
THE FARM AT HICKORY HOLLOW LLC
L17000227907
INACT
FARMATIC BIOTECH ENERGY LLC
L02000009971
INACT
THE FARM AT LAKE CHAMPLAIN, INC.
P01000057580
INACT
THE FARM AT MALLET HILL, LLC
L19000244809
Active
FARMATODO, LLC
L20000323406
Active
FARMATODO CORP.
P13000042359
INACT
FARMATODO RX CORP
P16000078281
Active
FARMATODO USA, INC.
P03000045691
INACT
FARMAT RESOLUTIONS, LLC
L05000096016
INACT
FARMA TRINIGOLD INVESTMENT LLC
L21000337080
Active
Sours: http://search.sunbiz.org/Inquiry/corporationsearch/SearchResults?inquiryType=EntityName&searchTerm=FARMASI%20US%20LLC
REVIVING 2021 - Entrenamiento en Español
Farmasi Sells Record Breaking $3 Million of Limited Edition Lipstick in 2 Hours
MIAMI, April 01, 2021 (GLOBE NEWSWIRE) -- Farmasi, one of the fastest growing direct selling beauty companies, hit a new sales record selling $3 million of the limited edition VFX PRO Camera Ready Matte Liquid Lipstick in under 2 hours. Initially, the launch sold out in 50 minutes and due to this high demand, the brand was able to produce and ship additional products in a matter of days as Farmasi is in an advantaged position, owning the largest cosmetics manufacturing facility in Europe. The second shipment of this coveted lipstick sold out just as quickly making this the fastest selling launch in Farmasi history.

Farmasi entered the North America market 2 years ago and has been focused on delivering a strong portfolio of premium, on trend affordable product innovation across skincare, cosmetics and personal care. The exciting limited release of VFX PRO Camera Ready Matte Liquid Lipstick is just one of many innovative new Farmasi products coming in 2021. Future introductions are expected to surpass this launch and break additional records.
"The response to VFX PRO Camera Ready Matte Liquid Lipstick has been outstanding," shared Sinan Tuna, Chief Executive Officer of Farmasi North America. "Matte lip is a massive trend and we are thrilled to offer our Beauty Influencers and their customers a product that delivers on the results that they love. We look forward to continuing delivering a strong product pipeline."
Farmasi prides itself on a collaborative relationship with the 500,000 Beauty Influencers who sell the brand every day. The VFX PRO Camera Ready Matte Liquid Matte with its vibrant shade range, was a direct product idea and request from Beauty Influencers. After listening to this feedback, the Farmasi team quickly formulated and delivered the 8 shade collection delivering bold long-lasting color with a smooth matte finish. Formulated with photo filter technology, the product benefits include:
Long wearing formula
High pigmentation
Smooth and weightless feel
Full coverage
Matte finish

Female entrepreneurship is at the heart of the Farmasi brand and purchasing through a Beauty Influencer is supporting women in creating their own businesses and making the world a more beautiful place. Visit Farmasius.com to purchase or connect to a Beauty Influencer.
About Farmasi
Farmasi is a leading global beauty and wellness direct selling company founded in Istanbul over 70 years ago. Farmasi brings trusted products to millions of consumers around the world with presence in 26 countries and operates with approximately 4 million Beauty Influencers and 1,500 employees. Farmasi is one of the fastest growing direct sales companies in the world and has been named the fastest growing direct selling brand in Europe.
Contact: [email protected]
Photos accompanying this announcement are available at: 
https://www.globenewswire.com/NewsRoom/AttachmentNg/d641fd7d-0c23-4850-bbf5-ca78ff558d38
https://www.globenewswire.com/NewsRoom/AttachmentNg/06f8336d-6b16-48b0-a7df-527e05af9162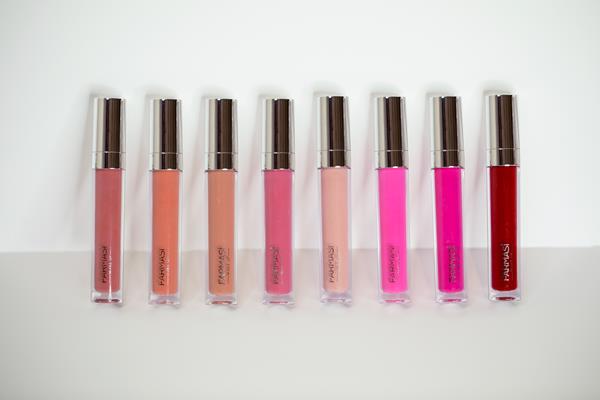 Sours: https://www.globenewswire.com/en/news-release/2021/04/01/2203290/0/en/Farmasi-Sells-Record-Breaking-3-Million-of-Limited-Edition-Lipstick-in-2-Hours.html
Usa farmasi
As it turned out, classmates over the summer have become noticeably prettier. Lyokha and I looked down at them and at the boys winding around them, occasionally looking at each other meaningfully. At chemistry, we discussed Natalya Nikolaevna in a whisper.
AQUA 2021- Entrenamiento en Español
How many, it turns out, like the same thing as we do. There are both girls and guys. Anya gave Lisa a little leaf through the forum, but the initial emotions of delight faded rather quickly: - Yes, it's funny.
Similar news:
However, all the same. In the afternoon she decided to show her character. She sent an SMS: Nothing will happen in the evening. I will not come.
1971
1972
1973
1974
1975