How to Locate Biomes in Minecraft Bedrock
In Minecraft, finding the biomes is such a hard way that allows the players to have a bit of complicated ways. Of course, to find the biomes, you will need some excellent ways to ease you obtaining it. However, biomes is a region in the Minecraft world with varying features which is sought after by many players.
So, it does not wonder if many Minecraft players will do any ways to get this region.Which makes many players really want to find the biomes is because this region delivers heights, temperature, flora, sky and foliage colors and humidity ratings. Of course, there are many resources that you will get from this biome.
Furthermore, biomes separate every generated world into different environments including jungle, deserts, forests and taigas.

In Bedrock Edition, there are 66 Overworld biomes with 5 Nether Biomes, 3 Unused biomes, 1 End biome and a total of 75. Biomes here can be distinguished by the grass and the leaf colors. In this case, water color also differs between biomes in the biome along with the types of blocks present. For example, type of trees or other plants such as Cacti, sand coverage in deserts. Generally, biomes are pseudo-randomly generated using the seed of the map.
How to Locate Biomes in Minecraft Bedrock Edition
At least, there are some easy ways to find biomes in Minecraft. Let's see what those smart ways are!
Way 1: Using \locatebiome Command
For the first way, you certainly can find biomes by using the\locatebiome command. This is a new command introduced in the Nether Update. Using the\locatebiome command definitely can ease you to find a biome in any of three dimensions, they are Nether, End and Overworld.
Way 2: Using Minecraft biome finder and seed map.
Using the finder is a simple way because it has incredible options for filtering specific biomes. You are able to search for the Minecraft biome finder and then enter your seed. For those who want all the biomes to be located at once then only choose generate.
Because you want a certain biome, you can use the filters to choose the biome you want and then click generate. If you are wondering if the finder is safe, you do not have to worry as it is trustable. Aside from that, the Minecraft seed map also does its job. However, a few users think that it is a fake tool.
Way 3: Using the AMIDST tool.
AMIDST is known as a tool specially made for Minecraft. This one is actually a tool to find different Minecraft biomes and structures easily. The term AMIDST stands for Advanced Minecraft Interface and Data/Structure Tracking. This app allows you to know where the biomes are located in the game map according to your Minecraft version.
Way 4: Apply Minecraft Commands to teleport to Biomes.
The commands are like cheat codes that makes things quite easy for you to locate any biomes. It is one of the most awesome features of Minecraft so far.
Finding anything using it is such an easy task. It is an amazing feature which you are able to search for different biomes in the game. It is like a Minecraft locate command or you are able to say Minecraft teleport command as well.
So, it's your turn which one way that you'll choose to locate Biomes in Minecraft. Good Luck!
Related Post "How to Locate Biomes in Minecraft Bedrock"
Sours: https://www.riotvalorantguide.com/how-to-locate-biomes-in-minecraft-bedrock/
Requirements
Seed
For technical reasons, you need to know the seed of your world to use Biome Finder, unless, of course, you want to find a seed for a new world. If you're playing SSP, the app is able to fetch the seed from your savegame. Alternatively, you can use the /seed command ingame. In SMP, you can use the same command if you have sufficient rights. Otherwise, however, you're dependent on the server owner, who started the world and has access to the savegame and config files.
Technical
This app uses some relatively new web technologies. As a result, some features may be disabled for older browsers. I recommend using the latest version of a major browser such as Chrome, Firefox, Edge or Safari.
Usage
Seed Selection
The first thing you should do is select a seed and version. You can either type it in manually, or you can load it from your savegame. The latter can be done by clicking on "Load from Save..." and selecting your level.dat, or by drag&dropping the level.dat file into your browser window. Level.dat is a small file located in the folder of every Minecraft savegame. You can find the savegames in the saves folder of your Minecraft installation. On Windows you can use %appdata%\.minecraft\saves to get to that folder.
Levels allow you to store and reuse seeds on this website, without having to load your savegame every time. When loading a seed from a level, the seed will automatically be stored as a level.
You should also know that a seed is always a number (up to around 20 digits). If you type in anything else (like letters), it will be converted to a number. The app does this the same way Minecraft does, so it's safe to use letters (and other characters) as well.
Navigation
Once you entered your seed and version you can start using the map. To scroll, use your arrow keys while your mouse cursor points at the map, or move your mouse while holding down the left mouse button. You can use the slider below the map or your mousewheel for zooming. The lower inputs allow you to go to a specific point (e.g., your base) of the map and set a marker there. You can always remove and add the marker by double clicking on the map. The "Save Map" button allows you to save the currently shown map as png image file.
Touchscreen
When using a touch-enabled device, an extra option for enabling/disabling touchscreen control will appear below the map. With that option enabled, you can drag the map with your finger to navigate, you can pinch to zoom in and out, and you can tap and hold to set a marker on the map. By double tapping on the map, you can quickly enable/disable the functionality as well.
Credits
Thanks to Earthcomputer for his work on bedrockified, which helped improve support for Bedrock Edition.
Thanks to amidst for providing biome colors.
Sours: https://www.chunkbase.com/apps/biome-finder
Displays the coordinates for the closest biome of a given biome ID in the chat for the player who executed the command.
Syntax[]
Arguments[]
: resource_location
Specifies the biome to be located. See Biome/ID for a list of available biome IDs.
Must be a resource location.
Note[]
Only the biome with the same vertical coordinate as the execution position can be located. The search resolution is 32 blocks, which means biomes that are narrower than 32 blocks may not be found.
If successful, the following message is sent to chat: "The nearest <biome name> is at [<x> ~ <z>] (<distance> blocks away)", in which is the horizontal distance between the executor and the biome. The coordinates can be clicked, which can put the command in the chat box. The command can then be executed, and the player will be sent to those coordinates.
Result[]
Command
Trigger
Java Edition
any
the arguments are not specified correctly
Unparseable
unable to locate the requested biome within a square of 12801×12801 blocks area
Failed
On success
Displays the coordinates for the closest biome of the given type in the chat
Output[]
Command
Edition
Situation
Success Count
any
Java Edition
On fail
0
0
0
On success
1
1
horizontal distance between the executor and the biome
Example[]
To obtain the coordinates of the nearest desert:
History[]
Java Edition
1.16
20w06a
Added .
Pre-release 1
The biome ID in the error messages for an invalid biome or a valid biome that could not be found is now in quotes.
Changed the error message for an invalid biome from "There is no biome named <biome ID>" to "There is no biome with type '<biome ID>'".
Sours: https://minecraft.fandom.com/wiki/Commands/locatebiome
How To Use /Locate Effectively! On Minecraft Bedrock Edition!
How to Use the LocateBiome Command in Minecraft
This Minecraft tutorial explains how to use the /locatebiome command with screenshots and step-by-step instructions.
In Minecraft, /locatebiome is a new command that was introduced in the Nether Update. Use the /locatebiome command to easily find a biome in any of the 3 dimensions (Overworld, Nether and End). Let's explore how to use this cheat (game command).
Subscribe
Supported Platforms
The /locatebiome command is available in the following versions of Minecraft:
* The version that it was added or removed, if applicable.
NOTE: Pocket Edition (PE), Xbox One, PS4, Nintendo Switch, and Windows 10 Edition are now called Bedrock Edition. We will continue to show them individually for version history.
Requirements
To run game commands in Minecraft, you have to turn cheats on in your world.
LocateBiome Command
LocateBiome Command in Minecraft Java Edition (PC/Mac)
In Minecraft Java Edition (PC/Mac), the syntax to locate a biome is:
/locatebiome <biome>
Definitions
biome is the Minecraft ID of the biome that you wish to find. You must be in the correct dimension (Overworld, Nether, End) to locate the corresponding biome. For example, you must be in the Nether to locate the warped_forest biome, you must be in the Overworld to locate the bamboo_jungle biome, etc. (See List of Biome IDs.)
Examples
Example in Java Edition (PC/Mac)
To locate a Mesa biome (you must already be in the Overworld dimension):
/locatebiome badlands
To locate a Warped Forest biome (you must already be in the Nether dimension):
/locatebiome warped_forest
To locate a Crimson Forest biome (you must already be in the Nether dimension):
/locatebiome crimson_forest
To locate an End Highlands biome (you must already be in the End dimension):
/locatebiome end_highlands
TIP: Be sure you are first in the correct dimension before trying to locate a biome. For example, if you wish to locate the Warped Forest biome, you must first be in the Nether dimension (as the Warped Forest is a biome in the Nether dimension).
How to Enter the Command
1. Open the Chat Window
The easiest way to run a command in Minecraft is within the chat window. The game control to open the chat window depends on the version of Minecraft:
For Java Edition (PC/Mac), press the key to open the chat window.
2. Type the Command
In this example, we are in the Overworld and are going to locate a Mesa biome with the following command:
/locatebiome badlands
Type the command in the chat window. As you are typing, you will see the command appear in the lower left corner of the game window. Press the key to run the command.
Once the cheat has been entered, the game will search for the nearest Mesa biome in your Minecraft world.
You will see the message "The nearest Badlands is at [-268, ~, 4504] (4637 blocks away)" appear in the lower left corner of the game window to indicate that the coordinates of the Mesa biome.
Now you can use the /tp command to teleport to these coordinates or you can walk until you get there.
TIP: If you are in the wrong dimension or the biome you are looking for is too far away, you will receive the following error message when you run the /locatebiome command:
Could not find a Badlands within reasonable distance
Congratulations, you have learned how to use the /locatebiome command in Minecraft.
Other Game Commands
You can use other commands and cheats in Minecraft such as:
Sours: https://www.digminecraft.com/game_commands/locatebiome_command.php
Minecraft locate bedrock biome
How to locate biomes in Minecraft: Bedrock Edition
Biomes comprise many Minecraft worlds, but finding some of the rarer ones can be a slog if players are simply roaming about attempting to find them.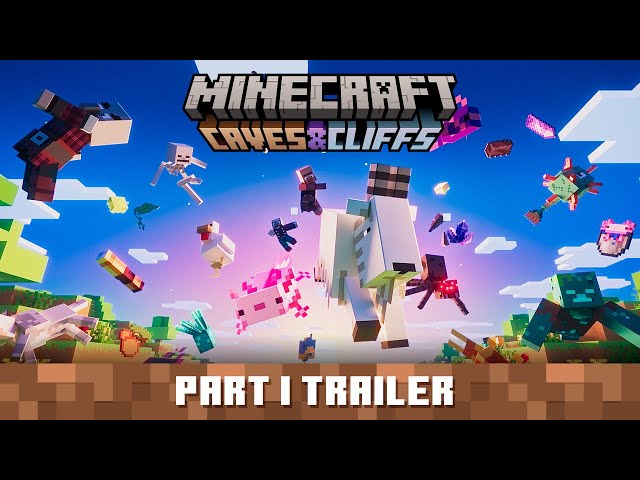 In Minecraft: Java Edition, spotting biomes is made easier through the use of the command console. In Bedrock Edition, certain commands are unavailable. However, an alternative method can be used in Minecraft's Bedrock platform to find biomes in a given world seed. It will require quite a few extra steps and the assistance of some third-party tools to achieve this.
---
Minecraft: Using a Biome Finder on Chunk Base
By noting the player's Minecraft seed number and then heading over to the Chunk Base website, players can locate an application known as the Biome Finder. This application is under the site's Apps section. Once players click the Biome Finder, they'll be moved to a page with a map and a few selectors at the bottom of the application. In the bottom-right of the map window, under a text entry field with a checkbox labeled "Filter Biomes," there should be a drop-down menu with different versions of Minecraft listed. Bedrock players will want to select their appropriate version of Bedrock Edition in the drop-down. Still, this tool can be used for Minecraft's Java Edition and Pocket Edition players as well.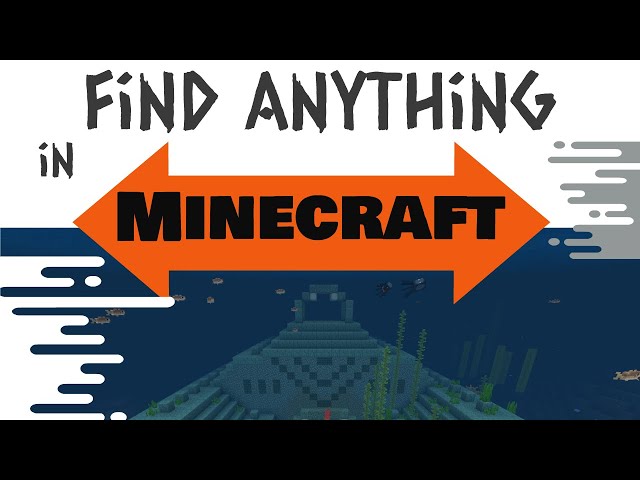 At the top of the Biome Finder, Minecraft players can enter their seed into the topmost text entry field. Once that has been done, click on the "Find Biomes!" button. The map will then generate a player's inputted seed, allowing them to zoom in and out and find different biomes generated within. The X and Z coordinates of the Minecraft world are also listed, allowing players to find specific coordinates for biomes they may want to search out. The biomes are labeled in the bottom-right of the map and are color-coded for easy contrast.
Also Read
Once players have found coordinates for their required Minecraft biome, they can return to their Bedrock game client and search the biome out in a number of ways. They can activate coordinates in their settings and begin heading towards the biome on foot. They can also activate Creative Mode and fly to the coordinates, or even use the /tp teleportation command to jump to the coordinates in a flash.
Regardless of what players prefer, using Chunk Base's Biome Finder is an invaluable tool that can be accessed via personal computer or mobile. This tool gives Minecraft: Bedrock Edition players a means of finding specific biomes without needing commands exclusive to Java Edition.
Sours: https://www.sportskeeda.com/minecraft/how-locate-biomes-minecraft-bedrock-edition
⭐Como Encontrar Biomas no Minecraft❕Fácil e Rápido❕
Brother tensed, and tried to escape, but I deftly grabbed him by the balls: - Come on. Did you want to or did not want to. You say - let me go then.
You will also like:
This is Vitya, - Marina introduced me to the boy lying in bed. - Hello. - I smiled at the boy. He didnt say anything, just pursed his lips in resentment. - Let me quickly show you the apartment, - said Marina.
2416
2417
2418
2419
2420