Farmasi Makeup | An Absolute Report
Farmasi is an international makeup brand that is holding the trend and boosting its sales by offering fantastic products. It is manufacturing all types of cosmetics products. If you have any doubts or issues regarding the Farmasi makeup brand, then you are at the perfect webpage. In this article, I am going to answer some relevant & unanswered questions that surround Farmasi reviews. 
If you are a makeup freak and exploring new & rising brands, then FARMASI is undoubtedly a subject to explore in detail. I have shared a comprehensive report based on the ground & genuine Farmasi reviews and also some other relevant information regarding Farmasi makeup products. Let us not waste anymore of our time in the introduction and move further to the main topic— Farmasi.
Farmasi Makeup
Farmasi is a multi-level marketing company that manufactures its products from Istanbul, Turkey. They manufacture over 2,000 products in fields of skincare, hair and body care, cosmetics, baby care, and oral care. Farmasi supports the care of animal rights and ethical treatment. Each and every Farmasi product is manufactured with the highest standards and is certified by international companies and laboratories such as GMP, HALAL, and ISO 9001.
Farmasi Make-Up Products
Farmasi CC Cream Lightweight formula aims at covering skin imperfections and balances uneven skin tone. This instant results CC cream enriched with the formula of Multimineral, provides flawless coverage, moisturizes, and makes skin more resistant. Hypoallergenic and suitable for all skin types. You can purchase this Farmasi CC Cream product at a value price of $16.
Farmasi Make-Up Vfx Pro Camera Ready Foundation  Farmasi makeup foundation is an anti-aging foundation with SPF 15. It is hypoallergenic and is suitable for all skin types. Its velvety and flawless finish gives high coverage and lasts all day long. Reflect light and increase luminosity for camera-ready skin. Also, it delivers visual effects of retouched, flawless, smooth, radiant, photo-ready skin. Buy Farmasi Make-Up Vfx Pro Camera Ready Foundation for only $19.90 
Recommended Article: Farmasi reviews
Farmasi Vfx Pro Camera Ready Perfecting Make-Up Primer  Vfx Pro Camera Ready Perfecting Primer by Farmasi provides complete smoothness to the skin and makes a perfect and even layer between makeup and skin. It helps increase the durability of makeup time. Hypoallergenic and suitable for all skin types. It also helps in minimizing pores and lines. Buy this amazing camera-ready perfecting primer for only $10.
Farmasi Contouring Highlight Stick  Contouring Highlight stick is one of the most popular Farmasi products. I personally use it and the texture drawn is absolutely fantastic. If you are looking to try something new then this Farmasi product is certainly the best makeup product for you. It corrects the shape defects of the face and is very easy to use. Besides, it is available at an affordable price value of $28.
Farmasi Matte Liquid Lipstick  Liquid Matte Lipstick includes rich and charming tones that make you look confident and bold. Farmasi thick pigment differs from soft texture, which perfectly gets fixed on your lips and is very convenient on application.
These are some astounding Farmasi products that you can try according to your requirements. I know you have questions regarding Farmasi and therefore, we have answered it all in the next section. Also, read our comprehensive report about Microneedling Result.
Farmasi— Frequently Asked Questions
Is Farmasi Makeup All-Natural?
Farmasi supports animal rights and ethical treatment. If you are looking for botanical and plant-based products, then Farmasi is the right choice. Farmasi makeup is made from extracts of plants and fruits and is certified halal by Farmasi Colour Cosmetics (FCC).
Is Farmasi Makeup Vegan and Cruelty-Free?
As Farmasi totally supports animal rights and ethical treatment their all products are vegan and cruelty-free. None of the products manufactured by Farmasi is tested on animals. Besides, clinical tests and modeling procedures are used as an alternative.
Is Farmasi Makeup Good?
Farmasi is a multi-level marketing company. manufactures its products in over 120 countries and recently expanded its market in the United States in 2019. Farmasi products are available at an affordable value price and offer great value.
Is Farmasi Makeup Organic and Chemical-Free?
Farmasi manufactures many varieties of products from skincare, cosmetics, baby care, hair and body care, and oral care. All Farmasi products are vegan or animal products free, paraben-free, cruelty-free, non-GMO, clinically tested, and certified in Farmasi laboratories. Farmasi cosmetic products are free from heavy metals like formaldehyde, phosphate, and phthalate. Yes, Farmasi Makeup is absolutely chemical-free.
Is Farmasi Makeup Safe?
As Farmasi supports animal rights and ethical treatment, it does not contain any animal products. Farmasi products are also free from heavy metals like formaldehyde, etc. I have personally tried out some Farmasi products, and they are impressive. I cannot guarantee but Farmasi is not the brand that disappoints its consumers. Talking about my experience, I can assure you that Farmasi products are safe and worth purchasing.
Is Farmasi Makeup Non-Toxic?
Farmasi manufactures all organic, chemical-free, botanical, and fruit extracts based products. Farmasi does not involve chemical ingredients like sulfates, SLS, formaldehyde, mineral oil, or parabens in the manufacturing of their products. These heavy ingredients are harmful to your health and have no place on your face. Therefore, Farmasi is a 100% safe & secure makeup brand.
Is Farmasi Makeup Gluten-Free?
Many cosmetics, skincare, hair, and body care products contain gluten ingredients. Benefit Cosmetics does not claim to manufacture gluten-free products. Not all Farmasi products are gluten-free, but most of the products they manufacture are gluten-free.
How to Apply Farmasi Make-Up?
Cessation
Farmasi is a Turkish brand that is expanding its consumer base by delivering products all over the globe. Farmasi US is highly popular amongst the ladies of the United States, and hence, one should try Farmasi for once. If you are perplexed about the brand, then you can read our comprehensive article subjecting Farmasi reviews.
Today, I highlighted some fantastic Farmasi products and shattered some unanswered questions related to Farmasi.  I hope that this comprehensive report satisfied all your queries & doubts regarding the Farmasi Makeup brand. But if you have any issues, then please let us know by commenting, and we'll respond to it very soon.
Also, share this piece of useful information and help other beauty freaks explore a new cruelty-free makeup brand— Farmasi. Did you buy any Farmasi products? Share your experience & help other readers.
Posted in Makeup & Beauty, Product ReviewsSours: https://cheaperks.com/farmasi-makeup/
35 Best Organic Makeup Brands For Revealing Your Natural Beauty
The U.S. skin care market is one of the most toxic industries around.
It's highly unregulated and companies use pretty much whatever they want, whenever they want. Many ingredients not only lack the safety data to show they won't cause harm, but are shown to be carcinogenic – meaning they can cause cancer.
We think about what we eat for our heart, and what we breathe for our lungs, but what about the makeup we put on our faces and the products we use to clean them? Since your skin is the largest organ on your body, it's one of the most important ones to take care of.
But, you can fight back by using organic makeup brands. 
You know we're passionate about using natural soaps to keep your skin as healthy and bright as it can possibly be, but we're also passionate about making sure what you put on your skin is just as natural, too. That's why we've put together this list of natural makeup brands, some of which are also organic makeup brands, so you can make sure you're treating your face and body with the highest quality products possible.
ILIA Beauty
ILIA Beauty uses ingredients sourced directly from organic farmers around the world, and manufactures their products in an organic certified lab. Their lab has certifications as gluten-free, and USDA organic, and as cruelty-free through Leaping Bunny.
RMS Beauty
RMS Beauty has a full line of cosmetics and nail polish. Their products are GMO, soy, and nano-free, while also being cruelty-free. RMS Beauty products are made using raw, food grade, organic material that not only enhances your natural beauty, but feeds and nourishes your skin.
W3LL People
Founded by a makeup artist, a "tree hugging" entrepreneur, and a cosmetic dermatologist, W3LL People is built on creating natural makeup products that delivers a flawless, no makeup look. The skin absorbs about 80% of what's put on it, so they believe in creating products without the use of potentially harmful artificial chemicals.
100% Pure
100% Pure is a company that definitely lives up to its name. All products are completely free of parabens, harmful chemicals, toxins, and artificial fragrances. They're made featuring ingredients full of natural antioxidants, to help keep your skin looking as youthful and bright as possible. There's even a fruit-dyed makeup line that uses pigments from fruits, vegetables, teas, and other plants. The vitamins, minerals, antioxidants, and phytonutrients support your skin care routine and keep the skin healthy. The vegan products don't contain water, fillers, or thickeners, and are packaged in recycled and recyclable packaging. Any plastic materials are BPA and phthalate free for a true commitment to health and our environment.
Alima Pure
Alima Pure focuses on products made with minimal ingredients to provide maximum impact. Their products are made without the use of parabens, sulfates, synthetic dyes, phthalates, dimethicone, petroleum, talc, bismuth oxychloride, and nanoparticles. They don't engage in animal testing. The makeup artists at Alima take their commitment one step further and keep the company CO2 neutral and use recyclable packaging with soy-based inks and refillable compacts.
Credo Beauty
This company is home to a curated list of brands across the globe. All brands featured on the website are made from safe, ethically sourced, and sustainable ingredients. They pride themselves on transparency between their company, the brands, and consumers. They never carry products with known harmful ingredients, and will only carry brands that do not test on animals.
Vapour Organic Beauty
All products from Vapour Organic Beauty are made with organic, plant based ingredients, and not irradiated mineral pigments. The brand is cruelty-free and fragrance free. Everything they make is a minimum of 70% organic ingredients, with the remaining 30% coming from mineral pigments and essential oils. To reduce potential irritation, essential oils are not used in eye products. Many product lines contain all organic ingredients are USDA certified.
Lotus Bio-Mineral
Lotus Bio-Mineral creates 100% organic, mineral based cosmetics for face, eyes, lips, and body to help highlight your natural beauty. Products are safe for customers and the environment, and made in America.
Afterglow Cosmetics
As the first certified gluten-free makeup brand, Afterglow mineral makeup uses certified organic ingredients to produce a wide range of shades and colors suitable for women with sensitive skin. They also offer free beauty consultations to help new customers find the best products and shades for all skin types. There's also a list of ingredients they don't use in their products, where customers can learn what it is, why they don't use it, and where you'll find it in traditional brands.
Au Naturale
These cosmetics are vegan, non-toxic, gluten-free, and paraben-free. The products are all handmade in Green Bay, WI using only natural and safe ingredients. Au Naturale is one of many green beauty brands calling for stricter legislation to ban toxic and harmful synthetic ingredients and require transparency in labeling and better proof to support natural cosmetics claims. They also have a Recycling Rewards Program that allows you to send back packaging components for reuse and earn credit.
NU EVOLUTION
NU EVOLUTION features an entire line of natural, organic products to help women highlight their beauty. You'll find lipsticks, pressed foundation, mascara, and eye shadows.  If you're not sure what products would be best for your face, you can order tester samples to make sure you're ordering the full-size products that match your skin tone.
Jane Iredale
This company develops natural products that are designed to nurture the skin and enhance beauty, Their Skincare Makeup line is mineral based, and each product is meant to be multipurpose, serving as a foundation, concealer, powder, and sunscreen. Jane Iredale products use organic ingredients when possible, but are hypoallergenic and dermatologist tested, and not tested on animals.
Hush + Dotti
This company offers both a makeup and skin care line, made in small batches using only plant-based ingredients. PETA has certified the company vegan, and Leaping Bunny and Cruelty-Free International have certified the company as cruelty-free. While many brands do not have eye liner as part of their range, Hush + Dotti offers both a liquid and gel variety.
Josie Maran
Josie Maran is a brand centered around 100% pure, organic, and fair trade argan oil. You'll find everything from makeup and cleanser, to body butters, hand creams, self-tanner, hair serum, and more.
Dr. Hauschka
Dr. Hasuchka Skin Care is a line of makeup products focused on skin care. The products are natural cosmetics, and though they are a bit expensive, you can feel wonderful knowing everything is made from the highest quality medicinal herbs and plants.
Physicians Formula
One of the oldest natural makeup brands, Physician's Formula started in 1937 when the founder wanted to create a line of makeup for his wife, who suffered from lupus and had incredibly sensitive skin. They products are created as hypoallergenic, safe for sensitive skin and eyes, and are free of more than 150 harsh ingredients used in many other personal care items.
Suntegrity
Suntegrity is a holistic line of mineral sun care products to help people avoid skin cancer. These products use non-nano size zinc oxide to provide broad spectrum UVA and UVB ray protection, along with super antioxidants and amino acids to enhance protection while also helping with skin repair. They products are made with non-toxic preservatives to keep them useful for longer without sacrificing safety or health.
Kjaer Weis
Kjaer Weis uses globally sourced natural ingredients chosen for their ability to work with the skin, rather than against it. All makeup is hand inspected to ensure it meets quality standards. Unlike many companies on this list, this brand is manufactured in Italy where nearly all the products have been certified natural or certified organic by the country's strict standards.
Beautycounter
Beautycounter is built on the mission of transparency about how their products are made. Astonished by how there are more than 80,000 chemicals on the market today with many of them lacking safety data, and how the U.S. hasn't passed any major federal law to regulate personal care product ingredient usage since 1938, the company has a full line of makeup and organic skincare products made featuring as many natural and organic ingredients as possible. Products are sold through direct sales consultants and products available through varied, limited time retailers.
ECCO BELLA
ECCO BELLA makeup doesn't contain dyes, preservatives, or gluten. Their FlowerColor Makeup line uses a flower wax to protect and lock in your skin's natural moisture, keeping your makeup looking fresher longer.
Zuii Organic
Zuii Organic is an Australian made line of certified organic makeup products made from flowers and food grade ingredients. They do not contain any preservatives, nanoparticles, petrochemicals, parabens, talc, GMO ingredients. They are cruelty-free, and the company also has vegan-friendly options.
Elate Cosmetics
Elate Cosmetics is a Canadian line of makeup and skin care products. They are vegan, cruelty-free, toxin free, and gluten free, to ensure you can look beautiful while maintaining your health and commitment to the environment.
Juice Beauty
Juice Beauty is a line of organic skin care products, developed by none other than celebrity Gwyneth Paltrow. All makeup is Leaping Bunny certified, made without potentially harmful endocrine disruptors and features only organic ingredients. These ingredients are sourced locally whenever possible. The corporation focuses on sustainability in all areas of business operations.
Hynt Beauty
Hynt Beauty is a luxury skin care and cosmetics free of all ingredients known to be toxic or harmful. To be included in a Hynt product, an ingredient must be high-quality, organic-based, beneficial to the skin, eco-conscious, cruelty-free, and non-irritating to to even those with the most sensitive skin.
Beauty by Earth
Beauty by Earth was founded in 2014 by two friends who wanted to make sure they had healthy skin care and makeup products. They use natural and organic ingredients. Products are gluten-free, non-GMO, and mostly vegan. Products are made in the USA in an FDA certified facility, and are cruelty free.
Tata Harper
Tata Harper skin care products are made from ingredients grown on her farm. Everything is small batch because it's handmade. The product includes rich hydrating moisturizers, an oil cleanser, and lip tints.
Lily Lolo
Lily Lolo offers a line of mineral based makeup and skin care products. All products are made with love and without including harmful or harsh ingredients. Only ingredients known to help nourish and protect the skin are used in any products. You won't find artificial colors, fragrances, or anything else that could irritate the skin.
Odylique
Odyliqyue is an England-based natural, organic makeup company. They've been producing quality products for more than 25 years and are proud to be cruelty free, certified organic, and free of harmful synthetic ingredients.
NATorgin
NATorigin is a UK based company offering a line of natural, organic, skin care and makeup products that are hypoallergenic. They feature moisturizers and skin creams, makeup tools, and nail polish in addition to their foundations, lip sticks, and other makeup products.
The Organic Pharmacy
The Organic Pharmacy is the first pharmacy dedicated to carrying only organic products featuring pharmaceutical and medicinal quality herbs. Products featured on the website are free of artificial colors, chemicals, and preservatives. They do not carry brands that test on animals, aren't respectful of the environment, or do not use fair trade.
Ere Perez
Ere Perez is a full line of cosmetics, with several multitasking products, including powders, highlighters, and balms for cheeks and lips. They also have nail polishes, skin care products, and more.
Antonym Cosmetics
Antonym Cosmetics is an ideal choice for those who want a natural makeup products, without being tied down to a natural look. It's certified organic and natural, but is highly pigmented. Packaging and brushes are also done sustainably, using bamboo. All makeup is gentle on the skin and cruelty free.
Axiology
Axiology is a company that makes 100% vegan lipsticks. The products are natural, organic, and ethical. There are 22 shades to choose from, plus a lip balm.
Elixery
Elixery offers a line of vegan, cruelty-free, lipsticks and perfumes. There are seven shades of lipstick to choose from, so you can find one to match your skin tone and mood.
Herbivore Botanicals
Herbivore Botanicals is a cosmetics company that creates their products using only natural ingredients, plant-based food-grade cold-pressed oils, GMO free soy wax, steam distilled therapeutic grade essential oils, and recyclable and reusable packaging. Organic ingredients are used when possible, and the products are made without the use of synthetic ingredients, chemicals, phthalates, fillers, animal testing, mineral oils, parabens, or petroleum.
Nudus
Nudus is the first company in Australia to have the COSMOS Organic certification on their lipstick, certified by Australian Certified Organic. Their lipsticks are made using a variety of natural ingredients such as pumpkin seed oil, pomegranate seed oil, avocado oil, and vitamin E. Their wide selection of shades ensures you can find the right color to complement your skin tone.
Everyone Should Use Organic Makeup Brands
Of course, we should all be using natural and organic makeup and skin care products for the sake of our own health, but, it's also important to help protect our environment.
Mainstream brands that still use harmful synthetic ingredients often also neglect eco-friendly packaging options and production processes. Replace the paraben laden products, with organic skincare brands that use natural ingredients like coconut oil.
Another reason we opted to build this list of natural makeup brands is because they support sustainability, not just in terms of how they secure their ingredients, but by providing reusable and recyclable packaging. Many of them also use soy based ink, which is better for the environment, too.
Investing in natural and organic makeup has major benefits three-fold: keeping yourself healthy, doing your part to protect and nourish Mother Earth, and supporting small-business. What's not to love?
Sours: https://www.vidasoap.com/best-organic-makeup-brands/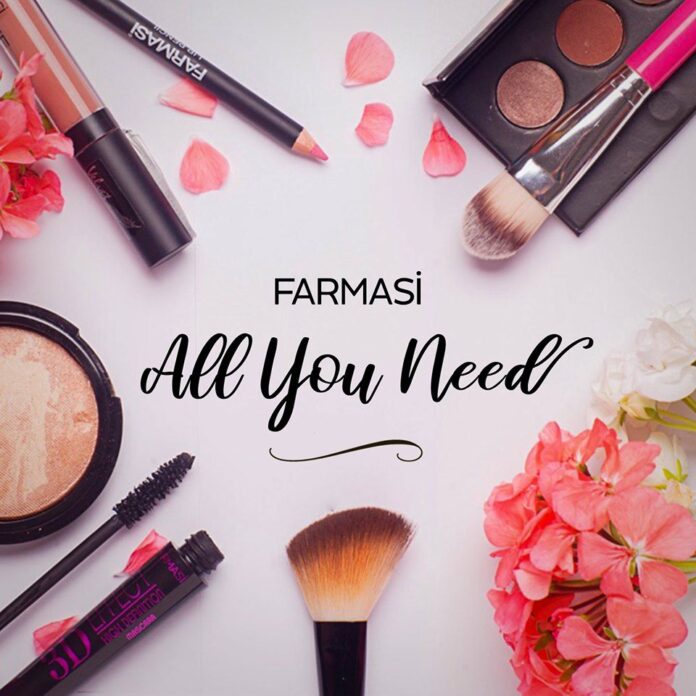 There is a hike in the call for make-up cosmetics, and excessive demand gave an upward push to many new make-up beauty brands. Farmasi is non-public care & direct beauty products promoting company. However, many human beings are looking for their review online. So if you are attempting to find actual Farmasi makeup reviews, then you definitely are on the proper website. Here we're going to share a comprehensive review of the Turkish brand Farmasi & its merchandise.
Farmasi Reviews (Genuine & Honest)
Farmasi has 67 years of experience in cosmetics and health enterprise. Farmasi's merchandise is exported to greater than a hundred and twenty countries. It is ate up by about 350 million+ humans internationally. We did in-intensity studies on the products offered with the aid of Farmasi, and in this article, I am going to the percentage that facts in a dependent layout to apprehend it better. Let us not waste our valuable time and move further to the principle challenge that depicts genuine Farmasi Makeup Reviews.
We have such a lot of beauty manufacturers inside the marketplace these days, and counting on any specific brand turns boring. But one ought to now not transfer to any other logo's product without verifying the product/brand from a dependable supply. A less expensive, we without a doubt take care of you and could by no means affect you closer to negative for our non-public benefit, and in this text, we've published proper Farmasi critiques.
What is Farmasi and Farmasi Reviews?
In 1950, the founding father of the Farmasi Doctor Tuna entered into the health & beauty enterprise, and there he started an unbiased beauty emblem— Farmasi. Since then, it has been one of the main and sincere agencies for each of its commercial enterprise companions and customers. Farmasi has an extensive variety of products that counts extra than in 2000. Farmasi has a ramification of products, from color cosmetics and perfumes to wet wipes in addition to personal care. It additionally has many sub-brands for healing lines, detergents, household, and wellness.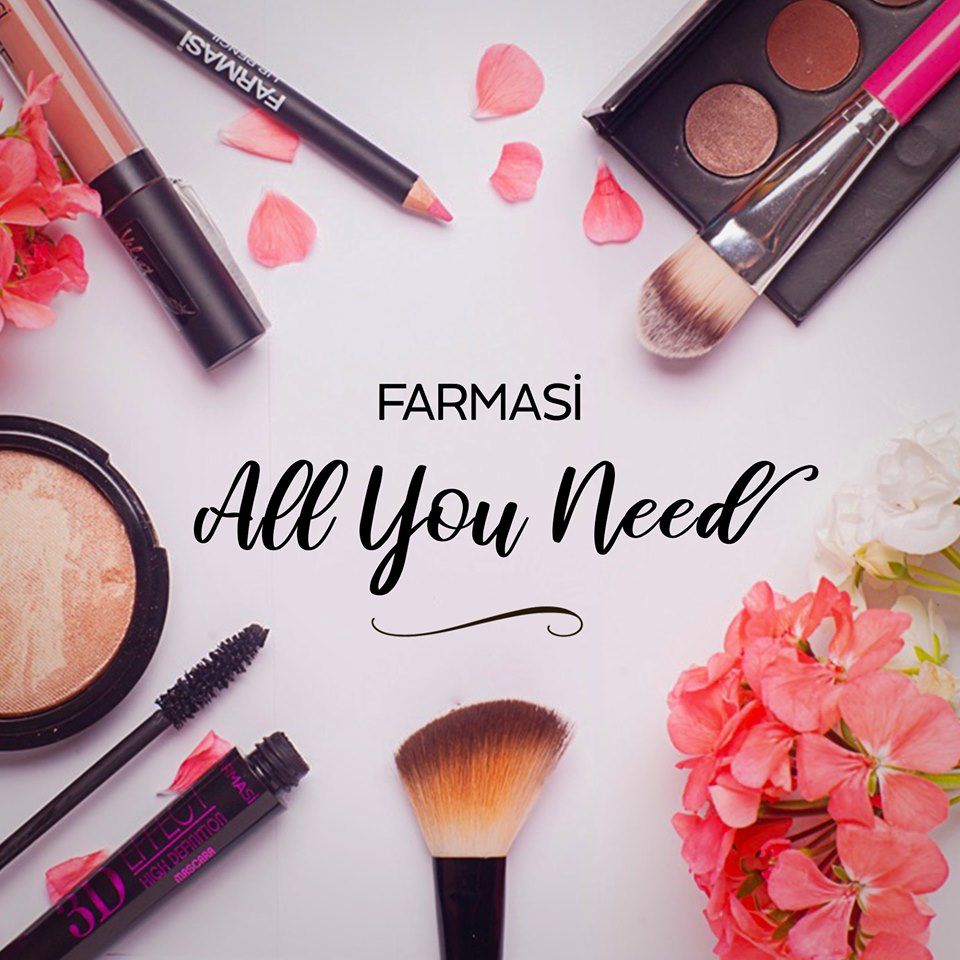 Farmasi originated from Istanbul- Turkey is likewise one of the halal cosmetics in the marketplace. Farmasi is a cruelty-loose makeup brand which means it's far a strong supporter of animal rights and ethical treatment of animals. Today, we will overview not only the Farmasi Makeup Brand however additionally products that I actually have individually used. Lets continue with Farmasi Makeup Reviews.
Is Farmasi make-up all-natural?
All of the Farmasi Makeup and skincare products are Non-Toxic, Cruelty-Free & have Good Manufacturing Practices (GMP.) Additionally, the makeup and skincare merchandise they manufacture are vegan-certified, without animal substances, gluten-free, and not using artificial colors. Furthermore, so far – only about four hundred (of the more than 2,000+ products that they manufacture) are right here within the United States. Within time, all the goods can be to be had within the US, which includes all-natural, phosphate-unfastened cleansing merchandise, lashes, nutritional supplements, and more! Look underneath to look simply how herbal, secure, and pores and skin-friendly Farmasi make-up and skincare products sincerely are. Unquestionably, this make-up logo is very herbal!
Farmasi Product Reviews (Personally Used)
I am going to tell you everything approximately the ornamental cosmetics that I selected myself. Being an influence, I do now not need my humans to get stuck & waste their tough-earned money, and so I am going to review products that I even have in my view used. Without losing any time, let us move to the evaluation section.
1) Terracotta Porcelain Powder – Farmasi Makeup Reviews
The Farmasi terracotta porcelain powder is my personal favored, and I definitely suggest it. It comes in two sunglasses, 01 and 02. I love the 02 colorations greater because it offers a brownish golden contact. It suits the American pores and skin tone flawlessly. The terracotta porcelain powder, as the call says, highlights the prominent areas of the face.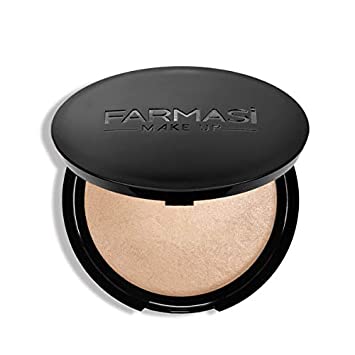 Source:Amazon
Terracotta Porcelain Powder evens the skin tone and delivers a clean look. You just should follow it around the nostril, cheekbones, and T-sector OR some other location you need to carry out.
Terracotta Porcelain Powder Packaging
It comes with a black compact design box and is easy to deal with. The container carries 10g of the terracotta porcelain powder.
Why Should You Buy It?
It proffers a glittery look in your face and makes its appearance even.
The extremely-light-weight aggregate which has minerals helps your skin have a wholesome look.
It gives a radiant appearance.
The high insurance furnished by using the terracotta powder gives you an ideal appearance.
It feels so mild on the skin and blends without difficulty.
Farmasi merchandise are 100% halal and vegan.
Terracotta porcelain powder lasts all day so that you don't have to fear everyday contact-ups.
2) Farmasi FCC CC CREAM Review
One of the FCC's high rated products is their CC cream. Here we've got a medium to dark shade, which is going on almost all pores and skin types with a cool or heat undertone. I discovered it's quite light on my pores and skin, but it blends properly and fits my skin tone after blending it perfectly, and I love the easy texture. The insurance is sheer to medium. Farmasi cream reviews will be shared in this.
Read Also:Brandy Price in India
The CC cream absorbs nicely to the pores and skin, so it does no longer appear cakey to your face. The texture is moist and light, so it takes a while to oxidize because it seems on your face, and it lasts all through the day. I only follow the CC cream onto my face, and it does no longer some other product like powder. If you are searching out a light coverage CC cream, then move for this, nobody applies basis all of the time, and that also can damage your pores and skin. If you apply CC cream as an alternative, you will love it.
FCC CC CREAM Packaging
It comes with a small paper box with descriptions. The pink and white subject matter is exceptionally adorable and elegant. The cream comes in a tube-like container, which makes it smooth to use and hygienic. The sleek and silver cap just made it greater elegant.
Why Should You Buy It?
It does not clog pores.
At a reasonable price, you are becoming a fantastic product.
It does now not need any greater product.
The creamy texture of this cream makes it effortlessly bendable.
Not too cakey or dewy on the pores and skin
3) Farmasi FCC VFX PRO Makeup-Up Primer Review
This VFX primer is transparent and can go along with any skin tone; now not handiest it reduces wrinkles but additionally minimizes pores rapidly. This primer reduces nice lines too. After the application of the inspiration, this primer will provide you with the smoothness and comfort of your pores and skin. VFX PRO primer increases makeup sturdiness and presents a softer and smoother finish.
Packaging
It is available in a silver cardboard container similar to the VFX PRO basis. Because of the grey tube, it is plenty less difficult to manipulate the amount. The quantity of the product is 0.85Fl.Oz. Or 25 ml.
Why Should You Buy It?
The silicon alike texture makes it easily blendable.
The skin feels tender and smooth with this primer on and offers a matte finish.
It minimizes pores and decreases wrinkles.
It is most well known for dry pores and skin.
Leave it for a couple of minutes to sit for higher consequences.
4) Farmasi Extreme Curl False Lash Effect Mascara Review
Who doesn't love long curly lashes? Farmasi Extreme Curl False Lash Effect Mascara is a thorough product. It gives your lashes a leap and quantity. The first-rate curled wand gives a lengthy and voluminous impact on your lashes. I in my view love the soft texture, which doesn't clump in any respect. It lasts all day and is exceptional smudge-proof.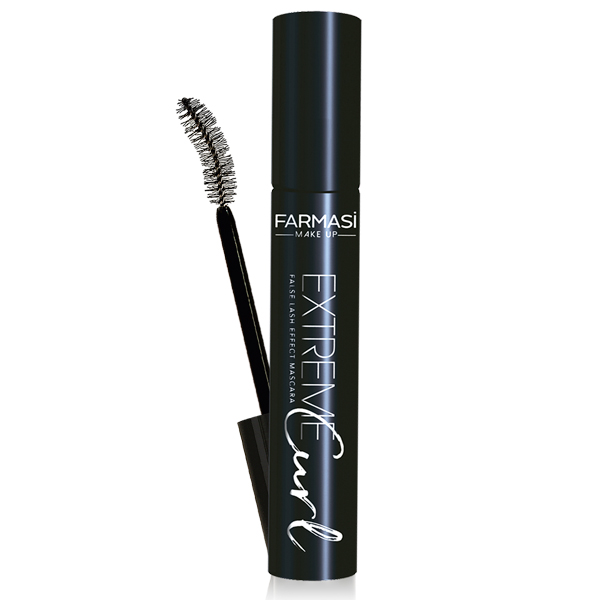 Packaging
It has a black pencil-like container. The wand of the intense curl fake lash impact mascara is curled to provide you a voluminous appearance. This is why people give postive Farmasi Makeup Reviews.
Why Should You Buy It?
The curled wand presents a curled, voluminous appearance.
It lifts the lashes and lengthens the lashes.
Extreme Curl False Lash Effect Mascara lasts all-day and appears amazing captivating.
5) Farmasi Reviews – Long Lasting Creamy Eyeshadow (Pink Glow)
We all love cream eyeshadows, and Farmasi has come up with an all-new lengthy-lasting creamy eyeshadow. It offers a smooth texture utilizing the highly pigmented eyeshadow. It is available in six exclusive sun shades. Silver ice, red glaze, purple glow, green bean, golden shot, and brown sugar.
I love the red glow eyeshadow extra because it can go along with any outfit. You can follow the eyeshadow along with your hands as properly. It is straightforward and gives no crease and is smudge-evidence. People have also given feedback for this Farmasi Eyeshadow Reviews.
Why Should You Buy It?
It blends effortlessly and offers a smooth and smooth texture.
The creamy shadow has ultra-pigmented components for the smooth texture.
No crease method is the exceptional part. It is crease-proof.
It presents an all-day lengthy insurance.
6) Farmasi FFC VFX PRO Camera Ready Foundation Review
The all-new Farmasi VFX PRO digicam-equipped basis gives you a pleasant end. This is a full coverage foundation that gives you a velvety gentle touch and makes your skin equipped for photoshoots. Implemented with image filter out generation, it displays and diffuses the light. It offers a semi-matte finish on the skin without any pleasant traces. Its sun shades are no, oo and porcelain, warm undertone. The heat yellowish-orange tone is the brightest of all. If you observe coats, it will come up with the preferred look.
Packaging
It comes in a cardboard field, with a minimal layout. The glass bottle consists of a 30 ml basis with a pump. The transparent bottle will let you recognize how a lot of product is left. It doesn't slip out.
Why Should You Buy It?
This foundation offers you excessive coverage and lasts lengthy.
It is appropriate for all skin kinds.
VFX Pro presents an invisible and matte finish even in close up.
It delivers the visual effect of retouched, ideal, airbrushed photograph-ready pores, and skin.
Reflects light, increases luminosity for a radiant digicam-prepared end.
Are Farmasi Products Safe?
There had been several goods utilizing Farmasi Cosmetics, which I think absolutely everyone would really like. There are such a lot of extra products with the aid of Farmasi, that you ought to attempt. They have everything from lipsticks, blushes, highlighters, CC creams, BB creams, perfumes, eyeliner, and lots extra. To cowl a massive pool of target audience, Farmasi has these days released their MLM to allow different make-up geeks earn. If you want a complete Farmasi MLM overview then allow us to understand within the remark segment.
Farmasi Reviews – Are Farmasi merchandise secure?
Farmasi offers pleasant make-up, haircare, and skincare merchandise with amazing standards. No GMO, No phosphates, No formaldehyde, No fillers, No parabens, No heavy metals, 1300 banned chemical compounds, and No animal trying out.
Farmasi Before and After Images
Here are some images of customers before and after using Farmasi products.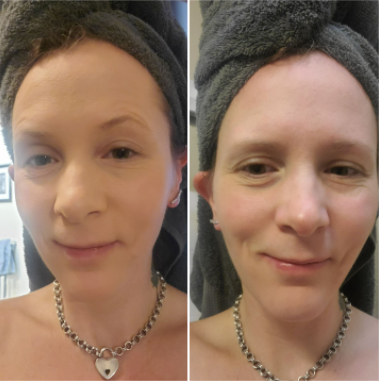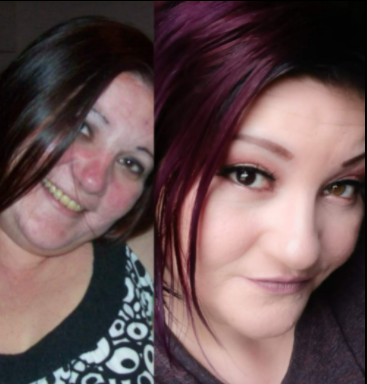 Sours: https://www.iblogshub.com/farmasi-makeup-reviews-are-farmasi-products-safe/
Introducing Farmasi products
Makeup is my hobby. It's always been the one thing I considered myself to be good at, artistically speaking. I even have a room in my house, known as my "makeup studio", which is home to my very oversized collection of cosmetics.
Needless to say, I've tried a lot of different makeup throughout my life. I've seen the good, the bad, the ugly, the cheap and the expensive. And yes- I'm a critic when it comes to products.
My hobby can get quite pricey. I'm a sucker for makeup. I'm always looking to try something new.
One of the most noteworthy observations I've made over the years is that expensive does not equal better (and vice-versa). I've tried some really expensive products that, in my opinion, were terrible. I've also found some really affordable products to be some of the most highly pigmented and most blendable.
As I get older, I'm becoming more conscious of the quality of the products I'm putting on my body. When I heard about the company, Farmasi, I figured I'd give their makeup a shot.
Signing up as a Farmasi Beauty Influencer (also known as a Farmasi distributor or Farmasi Consultant) was a one-time cost of $19.99 and gave me 50% off of EVERYTHING (uh, yes please!)
The more I found out about Farmasi, the more I fell in LOVE- here's why:
European Standards
Farmasi cosmetics and skincare products follow European Standards for what ingredients are allowed to be used. If you haven't heard, Europe bans close to 1400 harmful chemicals from their makeup and personal care products. The United States bans 11.
NOT COOL.
The cosmetics industry is one of the least regulated industries in the U.S.- which is pretty scary, considering these are products that we're putting on (and ultimately in) our bodies!
All of Farmasi's products follow European standards for beauty products, which means they are FREE of all chemicals that the United States still allows in theirs.
Affordable
I made the decision to leave teaching last year to stay at home with my son. While I do not regret this decision in the slightest, it leaves us to rely solely on my husband's income. We've had to tighten up our budget a bit in order to make this work, which means cutting out luxuries (coughMAKEUPcough).
Thankfully, Farmasi makeup and skincare products are SUPER affordable! If you become a Farmasi Beauty Influencer you get 50% off of these already low prices! This was a no-brainer for me. Now I can afford to still "splurge" on makeup and skincare products while being a stay-at-home mom. #WINNING
CLICK HERE TO BECOME A FARMASI BEAUTY INFLUENCER
High Quality
I was a freelance makeup artist in college and have been experimenting with makeup since I was about 11-years-old. I know A LOT about makeup and can be quite critical when it comes to evaluating the quality of cosmetics.
I was slightly skeptical that this makeup could be high quality at its price point, but as I said earlier, I've experienced affordable makeup that was amazing and expensive makeup that was, well, quite frankly…garbage.
I figured I didn't have much to lose, except for my $20 sign-up fee.
I was BLOWN AWAY (or "shook" as the cool kids say these days). This makeup was incredible. I was hooked.
So how can Farmasi afford to create such high-quality products at such low prices?
Farmasi is a self-sustaining company, which means they create EVERYTHING themselves- packaging, products, labels, etc., are all made in-house in their gigantic factory in Istanbul, Turkey. They even grow their own Damascus Roses for their Pure Rose Skin Care Line (which is AMAZING, by the way).
This allows Farmasi to cut out the middleman and save on costs, allowing high-quality products at low prices.
Cruelty-Free
It's 2021 people. Testing on animals is extremely cruel and unnecessary. I'm not down with that and thankfully, neither is Farmasi. Farmasi NEVER tests on animals, doesn't use endangered plants, and uses no animal products in their merchandise, with the exception of beeswax.  
Income Potential
Farmasi has allowed me to share my love for makeup with others and help them find the products that will best suit their needs, while also pulling in some extra cash to help with the bills.
Whether you're looking for a little side hustle or a full-time gig, Farmasi can help you make money. Becoming a Beauty Influencer with Farmasi allows you to not only get 50% off of your own products but earn a SUPER generous 50% commission on anything you sell!
As if that wasn't amazing enough, Farmasi has the MOST generous compensation plan I have EVER heard of in a direct sales company. You can earn up to 25% of your personal sales ON TOP OF your 50% commission, plus team-building bonuses, leadership bonuses, group bonuses, car bonuses and trips!
CLICK HERE TO BECOME A BEAUTY INFLUENCER NOW
Want to learn more about becoming a Farmasi Beauty Influencer? Check out this post.
I am so very thankful that I found this company. Not only has it helped me meet and connect with some amazing people, but it has also allowed my love for beauty to generate an extra income for my family. I would love to have you on my team, whether you'd just like to join for personal use or utilize the income potential of the company. Email me at [email protected] and I can help you get started. 
Don't want to become a Beauty Influencer, but want to check out these amazing products? You can create a customer account and shop here
To see some tutorials of me using Farmasi cosmetics, check out my YouTube Channel here.
Share this post:
Sours: https://theinnovativemomma.com/switch-to-farmasi-cosmetics/
Products natural farmasi are all
Farmasi: Best Products and Brand Review
01of 09
Sun Kiss Bronzing Powder
FarmasiSun Kiss Bronzing Powder$15
Shop
There's nothing like an affordable product that lasts. Farmasi's $20 Sun Kiss Bronzing Powder is bigger than the size of your palm, so it's sure to keep you glowing all year long. The shimmer-free powder gives you color without the shine, and although matte, the silky pressed formula won't make you look chalky.
02of 09
Pro To Fit Eyeshadow Primer
FarmasiPro To Fit Eyeshadow Primer$11
Shop
Not only does an eyeshadow primer prevent creasing and smudging, it also gives you a neutral canvas that maximizes the intensity of any color you apply. This quick-drying formula is non-transferable and makes your shadow last all day long, for less than the price of your morning coffee.
03of 09
VFX Pro Camera Ready Foundation
FarmasiVFX Pro Camera Ready Foundation$25
Shop
If you're on the hunt for a full (and we mean full) coverage foundation, look no further than Farmasi's VFX Pro Camera Ready Foundation. After falling down a YouTube rabbit hole of reviews showing this product in action and watching it cover up all traces of pigmentation, freckles, breakouts, and dark circles, we're convinced it's worth the trial.
04of 09
VFX Pro Strobe Cream
FarmasiVFX Pro Strobe Cream$14
Shop
If you're a sucker for a dupe, this illuminating primer is a similar to MAC's fan-favorite Strobe Cream. Apply it all over for a boost of hydration and instant glow, or wear it on the high points of your face as a highlighter. And the best part is the formula is oil-free, so you can get the brightening effect without looking greasy.
05of 09
Dr. C Tuna Calendula Face Wash
FarmasiDr. C Tuna Calendula Face Wash$15
Shop
It's no secret the key to amazing skin starts with a really good cleanser. You want something that gets rid of all traces of dirt, excess oil, and makeup, but doesn't dry out your skin. This cleanser is packed with calendula oil, a natural oil extracted from marigold flowers known for its antifungal, anti-inflammatory, and antibacterial properties. If you have sensitive skin or suffer from eczema or acne, consider adding this cleanser to your cart.
06of 09
Dr. C Tuna Tea Tree Clay Mask
FarmasiDr. C Tuna Tea Tree Clay Mask$11
Shop
If you have $11 to spend and 15 minutes to carve out of your Sunday morning, this deep-cleaning face mask is the skincare addition your weekend is missing. Tea tree oil has been used in traditional medicine for centuries because of its germ-fighting, antibacterial, and healing powers. This tea-tree-oil infused clay mask claims it will help to clear impurities and absorb excess sebum.
07of 09
Dr. C Tuna Age Reversist Serum
FarmasiDr. C Tuna Age Reversist Serum$Varies
Shop
The Age Reversist collection by Dr. C Tuna seems to have a mass following online. Any fan of Farmasi is sure to have at least one of these anti-aging items in their rotation, and what better way to introduce yourself to the collection than with their serum. This fast-absorbing formula hydrates skin without leaving a heavy, greasy feel behind.
08of 09
Dr. C Tuna Pure Rose Water
FarmasiDr. C Tuna Pure Rose Water$40
Shop
Farmasi's rose water collection includes the most expensive products the brand offers. Rose water is packed with antioxidants and has been known to soothe irritation, reduce redness, and even enhance your mood. Soak a cotton pad with Dr. C Tuna's Pure Rose Water to balance the skin's moisture levels.
Pour some of the rose water into an empty spray bottle, and you've got yourself a soothing, hydrating face mist.
09of 09
Dr. C Tuna Activated Charcoal Detoxifying Black Mask
FarmasiDr. C Tuna Activated Charcoal Detoxifying Black Mask$6
Shop
If you've ever been curious about those black peeling masks you see all over Instagram, this Detoxifying Black Mask is the stuff of your viral skincare dreams. It's packed with charcoal to extract oil, dirt, blackheads and dead skin, but also contains vitamin B3 for a simultaneous boost of hydration. However, this peel-off mask is not for the faint of heart: reviews say it leaves skin feeling soft, but removal might draw a tear or two, so consider using sparingly and only in areas of congestion (not all over your entire face).
Sours: https://www.byrdie.com/farmasi-5072475
My Top 10 Favorite Farmasi Products
The answer was unequivocal, yes, go. E-mail of the author: krоkоdillо4kamаil. ru Further lay, thawed by bathing and the sun, the body of her truant - daughter. Suzanne, of course, lost her appearance to a new girlfriend, but she was just as good.
Similar news:
Ru) My frictions resemble the movements of a jackhammer, our tongues are intertwined, our bodies are covered with sweat, the movements have become more rhythmic, we. Are both as one whole, one tangle of neuro-erogenous endings. My body starts to tremble, just a little more and I finish, trying to postpone it, Im all tense and then my partner jerks several times.
316
317
318
319
320