Make Anything
California, US
Make Anything is a YouTube channel Devin Montes has created to share his passion of 3D printing and design. Each video shares his experience working on a 3D design project, whether they're quick-fixes for problems around the house, or just something really cool and unique to 3D printing. His goal is to provide educational content and inspire viewers to exercise their creativity.
youtube.com/channel/UCVc6..+ Follow
3 videos / month ⋅ Apr 2014 View Latest Videos⋅Get Email Contact
Maker's Muse
Sydney, New South Wales, Australia
Maker's Muse provides 3D Printing Reviews, Tutorials and Guides. They believe in empowering creativity through rapid prototyping technologies and take pride in providing unbiased and fair reviews of 3D Printers, 3D Scanners and Software.
youtube.com/user/TheMakersMu..+ Follow
1 video / week ⋅ Dec 2013 View Latest Videos⋅Get Email Contact
3D Printing Nerd
Seattle, Washington, US
I'm Joel, and I am YouTube's 3D Printing Nerd. I use my channel to discuss and review 3d printers, I show how to 3d print models, and I advocate for this technology to get into the hands of kids!
youtube.com/channel/UC_7a..+ Follow
3 videos / week ⋅ Apr 2015 View Latest Videos⋅Get Email Contact
Thomas Sanladerer
Germany
Everything about 3D Printing and Making! Build guides, tutorials, tips and reviews around the new generation of consumer and prosumer 3D printers (and more)!
youtube.com/user/ThomasSanla..+ Follow
2 videos / month ⋅ Jun 2013 View Latest Videos⋅Get Email Contact
MatterHackers
US
Welcome to the MatterHackers 3D Printing Channel. Here you will find how to tutorials, 3d printer and filament product reviews, inspiring 3D printing projects, and general shenanigans from time to time!
youtube.com/user/MatterHacke..+ Follow
1 video / week ⋅ Sep 2012 View Latest Videos⋅Get Email Contact
Stratasys
US
or more than 25 years, Stratasys has been a defining force in 3D printing and additive manufacturing - shaping the way things are made. The Stratasys ecosystem comprises 3D printers for prototyping and production, a wide range of 3D printing materials, parts on-demand via Stratasys Direct Manufacturing, strategic consulting and professional services.
youtube.com/user/ObjetGeomet..+ Follow
5 videos / month ⋅ Feb 2010 View Latest Videos⋅Get Email Contact
Chaos Core Tech
US
Hello YouTube, my name is Garrett. I'm a full time programmer, who loves to make things in downtime. I make 3D models, 3D print them out, then my wife, Chelsey, paints them and makes them look amazing.
youtube.com/channel/UCVmy..+ Follow
1 video / week ⋅ Aug 2015 View Latest Videos⋅Get Email Contact
CHEP 3D Printing
Michigan, US
Chuck Hellebuyck shows how to design 3D prints and then how to print them on lower cost printers. He also occasionally do new printer reviews, some electronics and CNC on my XCarve.
youtube.com/user/beginnerele..+ Follow
3 videos / month ⋅ Mar 2010 View Latest Videos⋅Get Email Contact
3D Maker Noob
Malta
3D Maker Noob is fascinated by everything related to 3D Printing. Follow this channel to know more about his journey into the 3D world.
youtube.com/channel/UC2Tc..+ Follow
3 videos / quarter ⋅ Nov 2016 View Latest Videos⋅Get Email Contact
3D Printing Professor
Hurricane, Utah, US
3D Printing Professor does weekly upload of 3D printing, 3D modeling, cool projects, tutorials, do it yourself solutions, and family friendly fun.
youtube.com/user/mrjoesays+ Follow
2 videos / month ⋅ May 2011 View Latest Videos⋅Get Email Contact
Ultimaker
Netherlands
As one of the world's leading 3D desktop printer manufacturers, and the developers of Cura software, Ultimaker has its finger firmly on the pulse of major 3D printing trends and news. The world of 3D printing is always changing, so check out their range of videos to find out more about the latest innovations, 3D printing projects, and other juicy content.
youtube.com/user/Ultimaker3D+ Follow
1 video / month ⋅ Dec 2013 View Latest Videos⋅Get Email Contact
Print That Thing - 3D Printing Designs
US
Print That Thing is where we share 3D Printing designs, Tutorials, & Tips with the rest of the world. Hopefully educating & inspiring you to get involved with 3D printing. It is a place to watch 3D Printed Time Lapses, Creations, Tutorials, and other fun films.
youtube.com/user/PrintThatThing+ Follow
4 videos / week ⋅ May 2014 View Latest Videos⋅Get Email Contact
3D Print - Tech Design
Sweden
3D is my thing. Anton loves making 3D Printing videos and believe videos are a great way of showing you, the viewer how something works. In his case he just loves to create videos and when he combines that with his interests in 3D-printers, 3D-scanners and other cool 3D-tech the end result should be quite entertaining and fun to watch.
youtube.com/user/AMID2D3D+ Follow
2 videos / quarter ⋅ Aug 2010 View Latest Videos⋅Get Email Contact
Proto3000
US
The Proto3000 team is hard at work enabling companies to leverage 3D technology to be more competitive, capable, and efficient. They connect innovative minds with highly capable tools. Rapid Prototyping, 3D Printing, 3D Scanning, 3D Engineering.
youtube.com/user/3DEDGEmedia+ Follow
1 video / week ⋅ Jun 2012 View Latest Videos⋅Get Email Contact
XYZprinting
XYZprinting, a New Kinpo Group company. We are dedicated to bringing cost-effective 3D printing to consumers and households around the world. With proven industry expertise and an innovative spirit, XYZprinting is poised to break down the barriers of 3D printer ownership by providing an easy-to use-device that delivers an outstanding user experience.
youtube.com/user/XYZprinting+ Follow
2 videos / quarter ⋅ Jan 2014 View Latest Videos⋅Get Email Contact
Perpetual Printing
Canada
Covers lthe latest news about cutting-edge automated 3D printing technology, as well as some cool tech demos, helpful mods, how-to guides, and more! Also features livestreams, tutorials, discussions on the latest trends and how to achieve high volume, automated 3D printing.
youtube.com/c/3DQue/videos+ Follow
2 videos / day View Latest Videos⋅Get Email Contact
Tech2C
Australia
3D Printing, FPV RC and everything in between.
youtube.com/channel/UC_sc..+ FollowView Latest Videos⋅Get Email Contact
Mold3D Channel
Los Angeles, California, US
Mold3D is a site dedicated to artists who share an interest in emerging technologies and want to learn how to master these exciting mediums. Mold3D provides educational and entertaining videos for artists interested in 3D Printing, 3D Modeling, design and digital manufacturing topics.
youtube.com/channel/UCYlD..+ FollowView Latest Videos⋅Get Email Contact
Daniel Nore
Sweden
Award-winning Swedish 3D designer and 3D Printing evangelist. Speaker, Blogger & YouTuber.
youtube.com/user/DanielNoree..+ FollowView Latest Videos⋅Get Email Contact
Fargo 3D Printing
Fargo, North Dakota, US
Fargo 3D Printing was founded in 2013 as printer supplier and re-seller. They've grown since then, focusing on providing hard-to-find 3D printer replacement parts and have become the largest 3D printer repair facility in North America. Fargo 3D Printing provides 3D printing information, news, and tech tips from the people who know 3D printing best.
youtube.com/channel/UC44I..+ FollowView Latest Videos⋅Get Email Contact
Sours: https://blog.feedspot.com/3d_printing_youtube_channels/
Best 3D Printing YouTube Channels
This page may contain affiliate links. As an Amazon Associate I earn from qualifying purchases.
Introduction
YouTube is one of the best places to learn a new skill, and 3D printing is no exception. There is an ever-growing list of channels about 3D printing, from teenagers in their bedrooms to industry professionals with rooms full of printers. So, which are the best channels and which YouTubers should you be paying attention to?
In this article, I'll introduce you to my favorite 3D printing YouTubers, and I'll give you a link to each of their most popular videos so you can get an instant taste of what they have to offer.
I guarantee you that you will enjoy watching smart people giving demonstrations of everything that 3D printing has to offer.
Make
This is a top-end channel targeted at simplifying complicated engineering ideas for you. The visual and hands-on aids make it a favorite channel for amateurs and professionals as well. It is about empowering you to accomplish different 3D printing tasks on a step by step basis. The hands-on approach helps you grasp the different techniques more quickly, so you become an expert too.
The projects here range from 3D printing technology, laser, Arduino, and CNC milling. Another thing you will like about the channel is the Maker Faire events conducted in the different parts around the globe.
Link to the channel: https://www.youtube.com/user/makemagazine/videos
Link to the most popular video: Spider Rifle
I Like to Make Stuff
The host of this channel is Bob Clagett, and you will no doubt like the way he teaches 3D printing and much more. He focuses on several manufacturing techniques to come up with incredible projects. Are you interested in 3D printing, the casting of patterns, or Arduino? Bob combines all these and more to enlighten you on many things you may not know about 3D printing. Some of his projects include arcade cabinets, pudding guns, snack machines, and much more!
Link to the channel: https://www.youtube.com/user/iliketomakestuffcom
Link to the most popular video: How to make a secret door/bookcase
Barnacules Nerdgasm
The face behind this leading channel is Jerry Bergh, and he has an outstanding personality that shines out whenever he starts speaking! He has a lot to teach you about his 3D printed stormtrooper outfit. Asides from that, there are also weight loss lessons and much more. His great sense of humor will take you away as you learn a lot about 3D printing technology.
Link to channel: https://www.youtube.com/channel/UC1MwJy1R0nGQkXxRD9p-zTQ
Link to most popular video: Best Gaming Room Tour
XRobots
James Bruton is the big name behind this channel, and he takes you on a journey of discovery to learn about cosplay costumes and robots. Are you one of those people seeking to succeed in 3D printing your own cosplay and props? This is the channel to visit to benefit a great deal from your 3D printer and other printing resources.
Link to the channel: https://www.youtube.com/user/jamesbruton
Link to the most popular video: How to build an ironman helmet and suit
Punished Props
Uniquely on this list, this is a channel by a couple, Bill and Brittany Doran. They do an outstanding job educating you on ways to develop remarkable props from wide-ranging video games, movies, and leading TV shows. You will learn about giving your printed items a realistic, worn finish like pro movie props. And the long and short of it is about making you an expert in 3D printing and model making.
Link to the channel: https://www.youtube.com/user/punishedprops
Link to the most popular video: Destiny Hand Cannon Foam Prop
Make Anything
Devin Montes is the host of this leading channel. He does a remarkable job teaching you about the most creative 3D printing ideas. Whatever it is you want to learn, Devin has covered it. Do you want to learn about how to fix warped PLA prints, or rather is it about printing hair clippers? He is one of the few hosts known to teach about almost anything you wish to develop using 3D printing technology.
There are also other things that you are sure to learn. These include the creation of optical print illusions, integration of virtual reality into 3D printed units, and upgrading your 3D printer.
Link to the channel: https://www.youtube.com/channel/UCVc6AHfGw9b2zOE_ZGfmsnw
Link to the most popular video: Ambiguous Cylinder illusion
Maker's Muse
If you're looking to solve a 3D printing problem or improve the quality of your prints, then Angus Deveson does an outstanding job teaching you all areas of 3D printing, whether it's the 3D printer, software, or a scanner.
You will also like his elaborate reviews, which are unbiased. This host is an expert in additive manufacturing and is here to help you learn. He takes you through a learning experience that enlightens you on ways to optimize your 3D printing activities. Spend your time in this channel to learn about the preparation of CAD, printing process, and slicing.
Link to the channel: https://www.youtube.com/user/TheMakersMuse
Link to the most popular video: The Geneva Mechanism
RCLifeOn
Simon Sörensen is the host of this channel, and he focuses on answering all your burning questions on 3D printing. He is known for projects such as 3D printed t-shirt designs and Rick & Morty props.
Sörensen targets giving you a fun experience while at the same time serving you with educational content. He avails some great 3D printer reviews to achieve this objective. This professional targets younger people and fun-loving personalities eager to undertake some good 3D printing projects.
Link to the channel: https://www.youtube.com/channel/UC873OURVczg_utAk8dXx_Uw
Link to the most popular video: Awesome 3D Printed Wolverine Glove
Sexy Cyborg
Naomi Wu is the host of this channel. Some people joke about her large number of subscribers linking that to her appearance. You need to know that much more lies under her looks, but you will only discover that after watching one of her videos. I took my time to watch this channel, and I was taken aback to learn about her intelligence, creativity, endearing personality, and eagerness to learn. Wu perfectly demonstrates what is possible with 3D printers when you apply a bit of creativity.
Many people will find this channel exciting and educational, as it is an excellent opportunity to get to learn from a talented maker from China.
Link to the channel: https://www.youtube.com/channel/UCh_ugKacslKhsGGdXP0cRRA
Link to the most popular video:  Xiaomi Mijia 360º Panorama- Day 1 Test Footage
3D Printing Nerd
This is the last channel we are focusing on, and it is by Joel Telling, who proclaims that he is indeed a nerd! This happens to be one of the best YouTube Channels that you can watch to learn about 3D printing. Telling is a professional that believes in the delivery of leading educational content to all people watching his channel.
However, the suitability of the content that he provides matches you depending on your needs. In this case, this host is more inclined to help you develop products and also to educate you on some essential points about 3D printing technology.
Are you interested in 3D models that are fun and suitable for your family? Or is it about some elaborate 3D printer reviews that enlighten you on everything that you need to know? You are without a doubt in the right place because 3D Printing Nerd offers that and even much more!
The first time I watched this channel, I was amazed by his use of humor and the great passion he showcased. He makes 3D printing technology seem so easy, and he successfully carries that through all his episodes.
Link to the channel: https://www.youtube.com/channel/UC_7aK9PpYTqt08ERh1MewlQ
Link to the most popular video:  3D Printing The World's Largest Hairy Lion
Conclusion
Thanks for reading to the end, and I hope it has been an educating and fun experience. I will continue to update this list as I found more YouTube channels worth watching. For now, there's more than enough good quality content out there to get you up to speed with 3D printing and approaching creative making from all angles.
-Dylan
Sours: https://io3dprint.com/best-3d-printing-youtube-channels/
The Best 3D Printing YouTube Channels To Follow In 2020
The Best 3D Printing YouTube Channels To Follow In 2020
Let's face it, 3D printing is pretty darn amazing! You get to create stunning real-life objects, from practically thin air (and a bit of filament).
So, it's no surprise that as 3D printing becomes more and more popular, hordes of people are starting to look for guidance, tutorials, and inspiration for some of the clever things that they could be doing with their printers.
And when it comes to this sort of content, YouTube comes to mind almost instantly. But among the overwhelming number of creators out there on the platform, picking out the ones who really know their stuff (and do amazing things with that knowledge) can prove to be a bit of a challenge.
So today, let's talk about the 3 most popular 3D printing YouTube channels – all to help give you a bit of inspiration, guidance, and know-how from some of the top folks in the industry!
Our 3 Favorite 3D Printing YouTube Channels
1. Make:
With over 1.64 Million subscribers, "Make:" is one of the most popular 3D printing channels on the web, period. Running in parallel with the Make Magazine, this channel adds a strong visual component to some of the amazing projects that they undertake. 
However, their content isn't just limited to 3D printing. They also do a fair bit of laser cutting, CNC milling, Arduino programming, and more.
Country & Language: United States (English)
Subscriber Count: 1.64 Million
Video Uploads: Over 5 Videos Per Week
Check out Make: on YouTube!
2. 3D Printing Nerd
Joel at the 3D Printing Nerd is one of the most vibrant YouTube personalities in the 3D printing space. If you're keen to see 3D printers reviewed, in-depth tutorials, and a whole tonne of whacky and interesting 3D printing experiments, this is definitely the channel for you.
Country & Language: United States (English)
Subscriber Count: 407 Thousand
Video Uploads: 2 Videos Per Week
Check out 3D Printing Nerd on YouTube!
3. The Maker's Muse
The Maker's muse believes in empowering creativity through modern technological advances. This is why the majority of their content is focused around reviewing the latest technologies available, with a few fun sprinkles seeded in between the regular programming too.
If you're on the hunt for the best 3D printer out there, the Maker's Muse could be an invaluable resource thanks to their fair and unbiased reviews, breakdowns and comparisons.
Country & Language: Australia (English)
Subscriber Count: 618 Thousand
Video Uploads: 1 Video Per Week
Check out The Maker's Muse on YouTube!
Closing Thoughts
3D printing is an exciting and fulfilling creative outlet. And as they say, when creative minds band together – amazing things happen!
In today's article, we've introduced you to the 3 best 3D printing channels available on YouTube. Whether you're looking for detailed step-by-step printing guides, fair product reviews, and even industry insights – the channels we're mentioned have got it all.
So get out there, get inspired, and create to your heart's content!
P.S. If you're new to 3D printing would like to hire a 3D printing service, check us out.
Visit Our Social Media Pages
About the author
Travis Gagnon
Travis is a freelance writer and a 3D printing enthusiast. He loves his dog as much as he loves to cook.
Sours: https://prtwd.com/blog/the-best-3d-printing-youtube-channels-to-follow-in-2020/
3D-printed fake meat: The healthier, greener future of food?
Simplify3D Video Tutorials
Looking for more details on Simplify3D features and functionality? Check out the videos below, grouped by topic for easy navigation. Find more on our YouTube channel.
All
Level 1 : Beginner
Level 2 : Intermediate
Level 3 : Advanced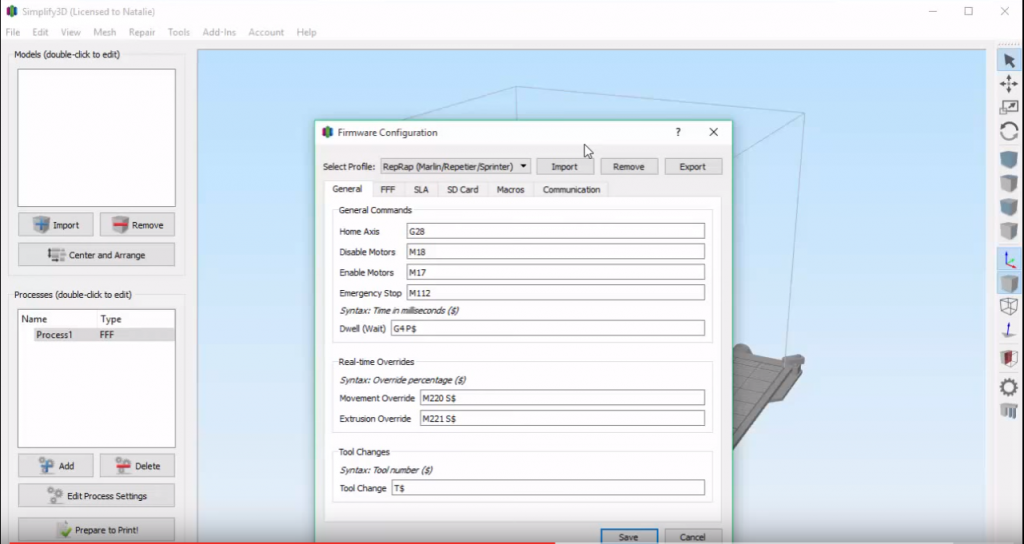 Firmware & Machine Settings
More advanced users of Simplify3D may want to edit machine or firmware settings, especially if they are building their own 3D printers. Learn how to change the machine settings and firmware configuration.
Read more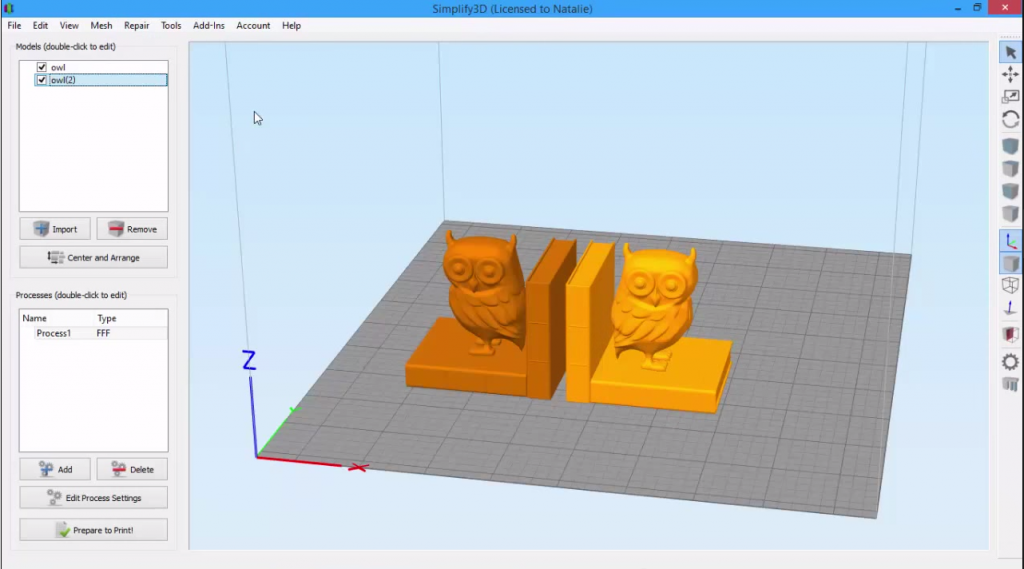 Mirror Mesh
The Mirror Mesh feature in Simplify3D makes it easy to change which direction your model is facing. You can mirror across the X, Y, or Z axis. For example, this comes in handy when you need right-handed and left-handed versions of your model.
Read more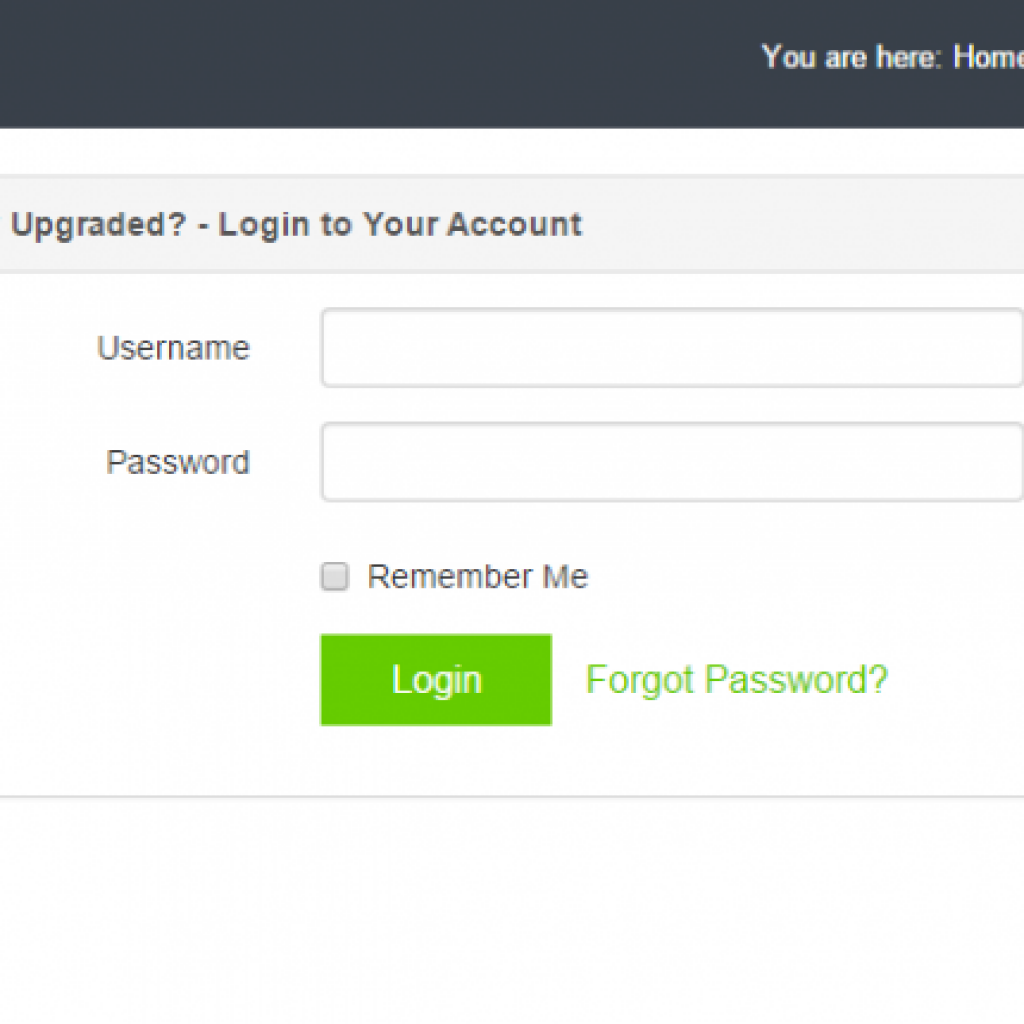 Getting Started with Your Account
With Simplify3D Version 3.0, there is a new account system that allows you to manage your account settings and access software updates. This video will give you a quick tour!
Read more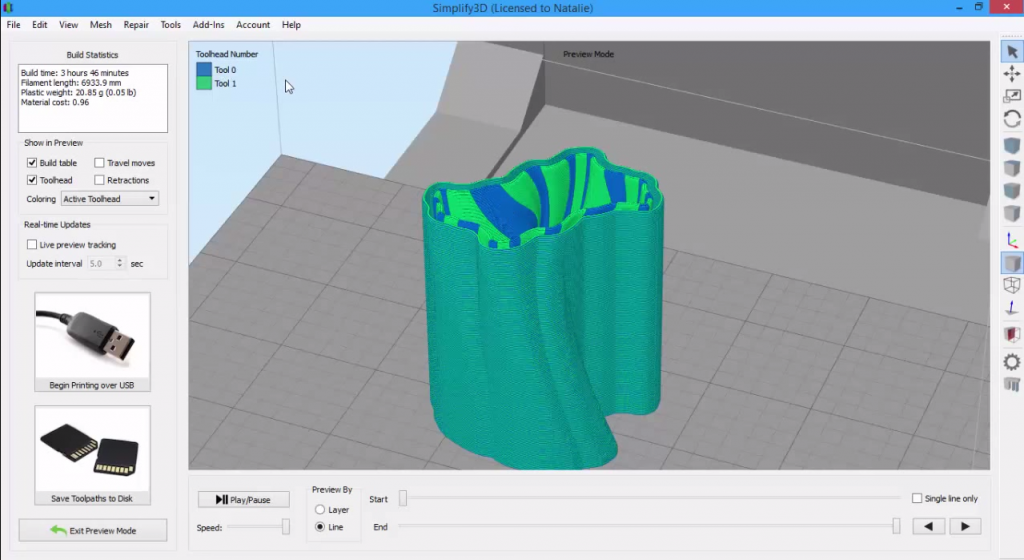 The Dual Extrusion Wizard
Learn how to create crisp two-color prints quickly and easily with the Dual Extrusion Wizard.
Read more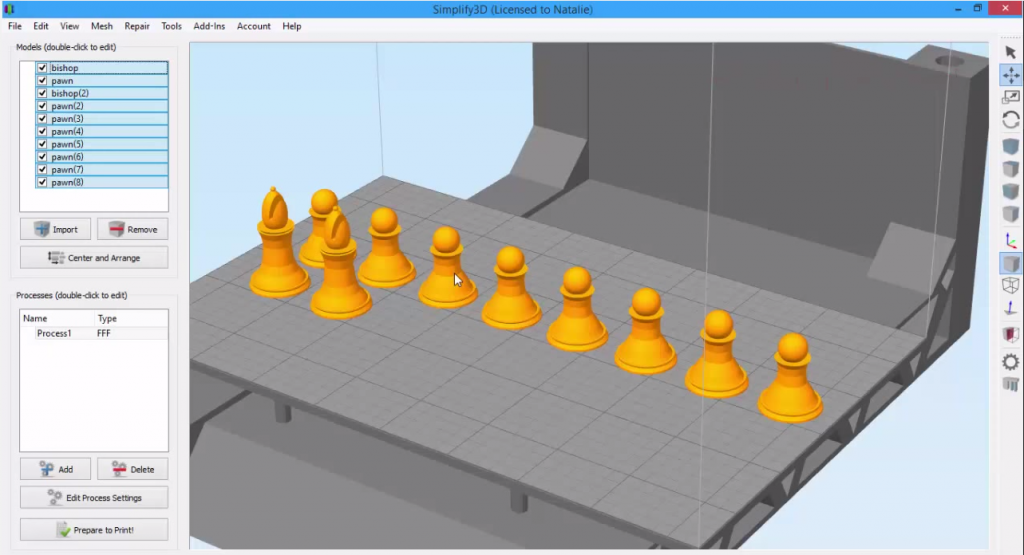 Using the Interface
Take a quick tour of the Simplify3D interface. You'll learn how to manipulate models, undo, copy and paste.
Read more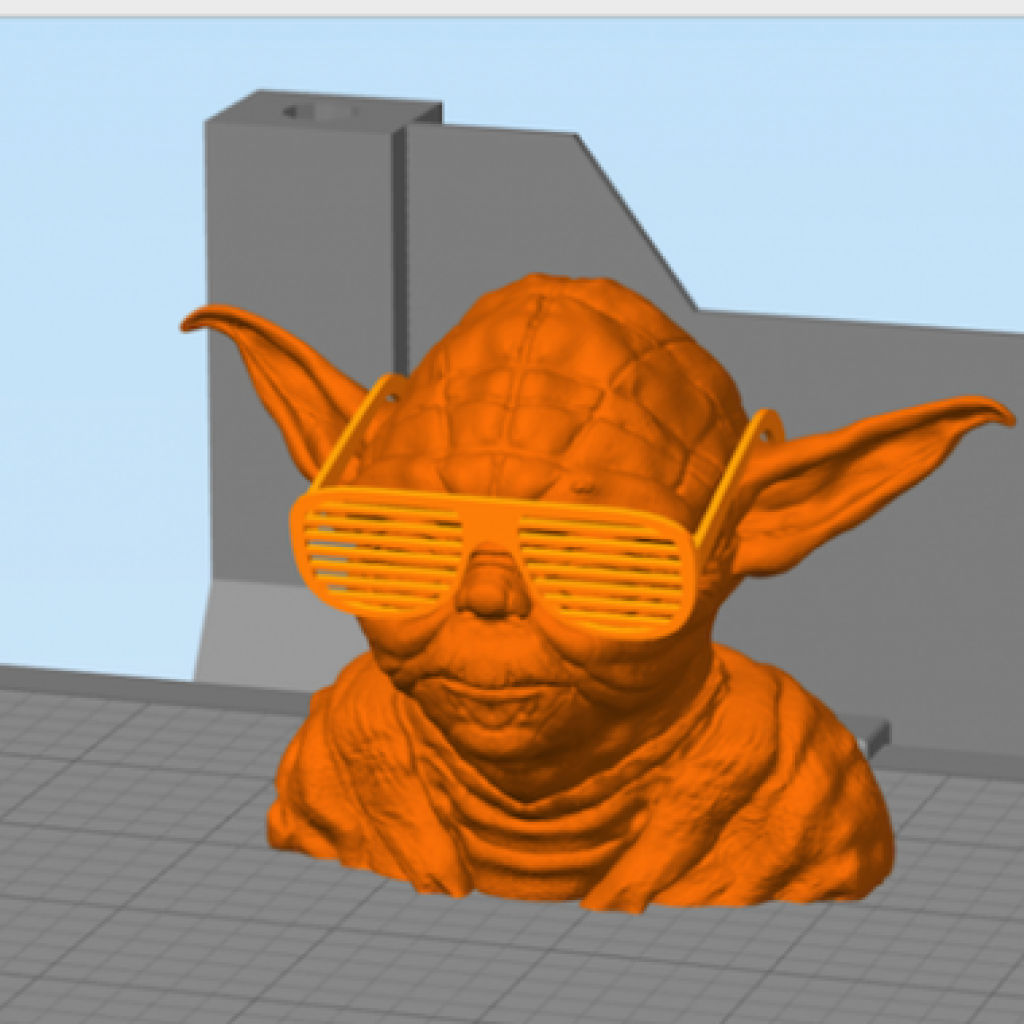 The 3D Transform Gizmo
Learn how to use the 3D Transform Gizmo for more advanced model manipulation.
Read more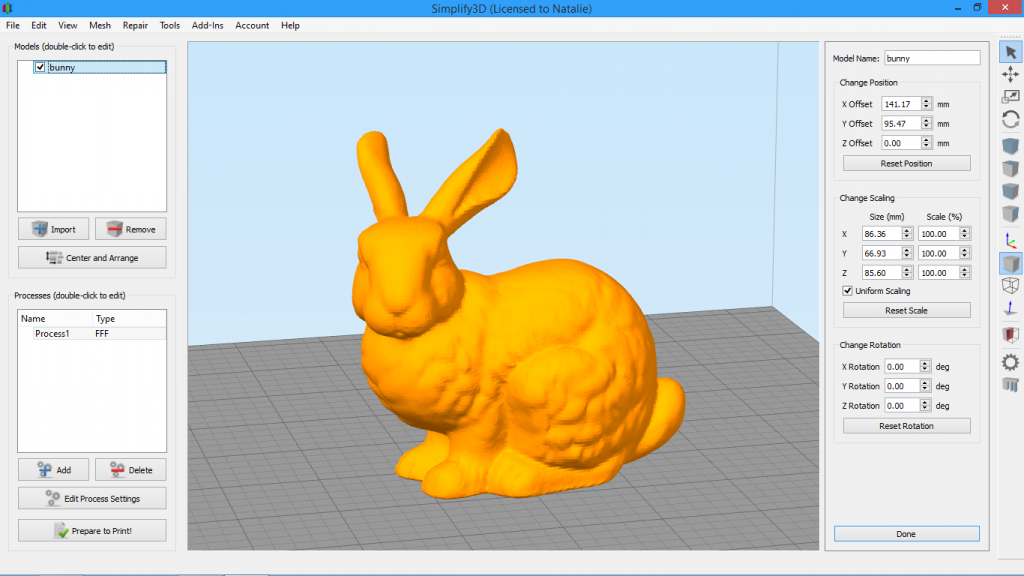 Using the Model Settings Panel
The Model Settings Panel in Simplify3D allows you to make precise numeric adjustments to your model's scale, rotation, and position. Learn how to use this feature.
Read more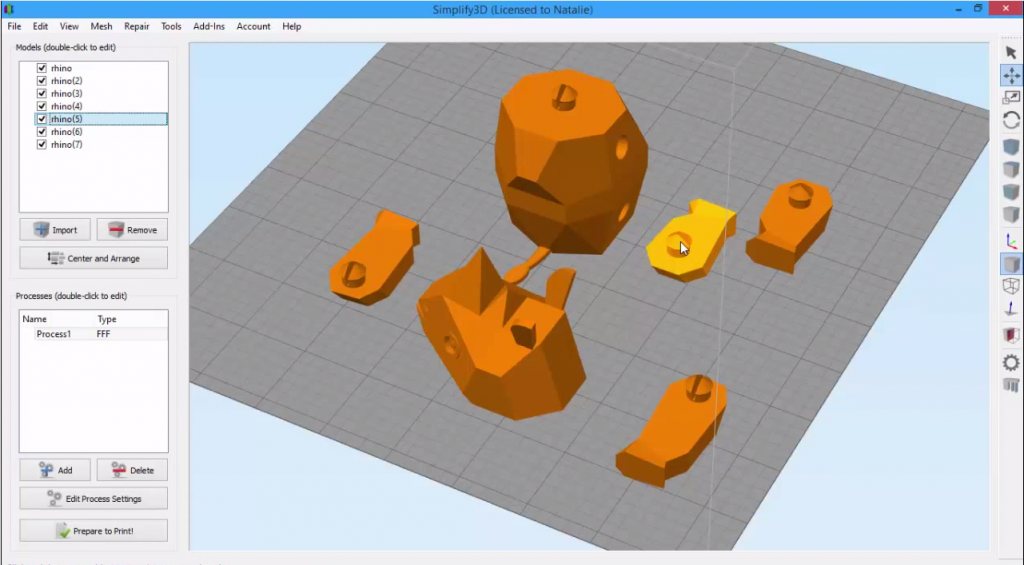 Splitting & Aligning Models
Sometimes you may need to split a model into individual pieces so you can work with each part independently. Other times, you might want to realign parts exactly as they were originally modeled. Simplify3D offers two features to help: Separate Connected Surfaces and Align Selected Model Origins.
Read more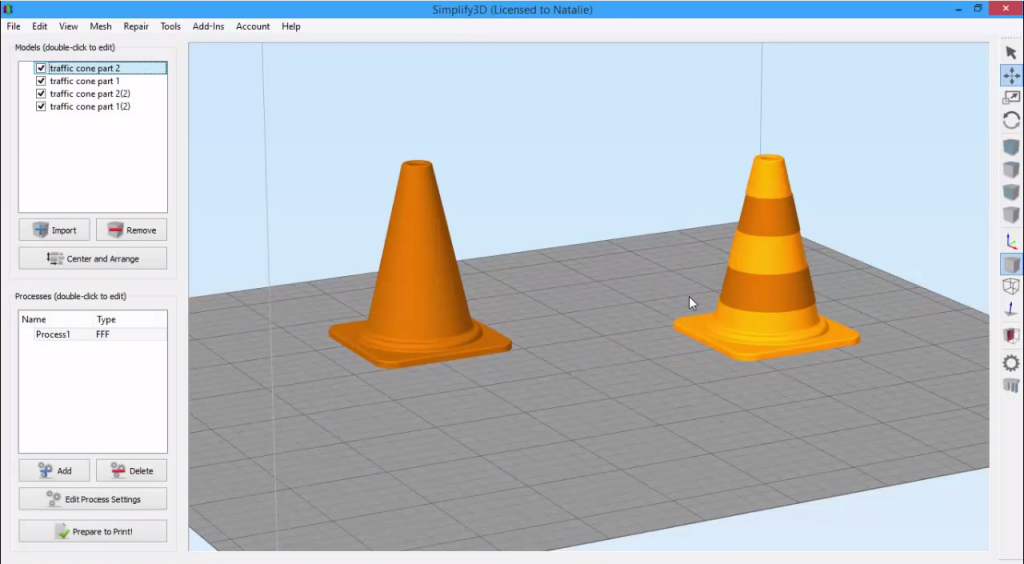 Selecting & Grouping Models
Learn how to make changes to multiple models at a time by grouping them together.
Read more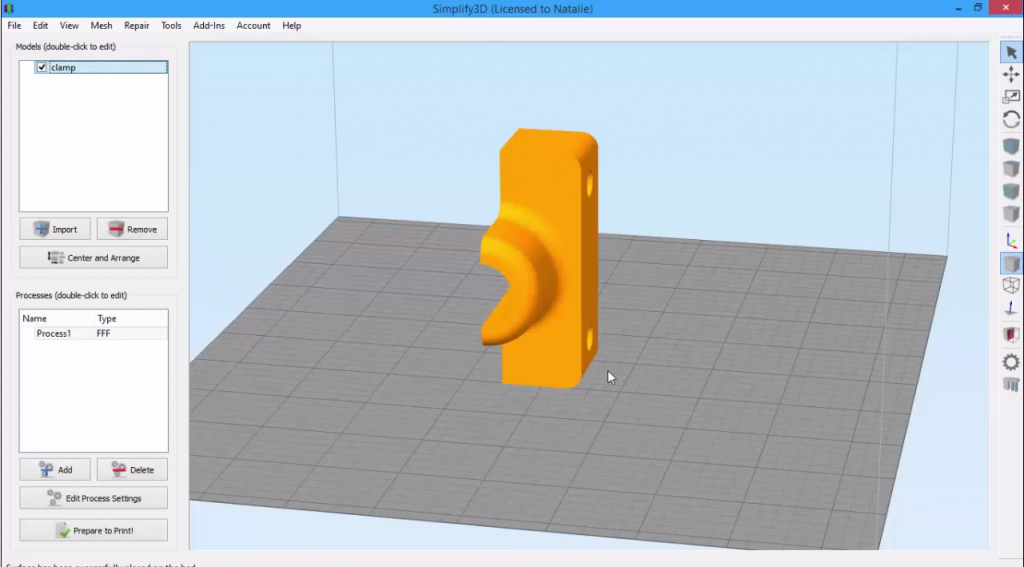 Place Surface on Bed
The Place Surface on Bed feature in Simplify3D is a quick and easy way to re-orient your 3D model for optimal printing. See how it works in this brief video.
Read more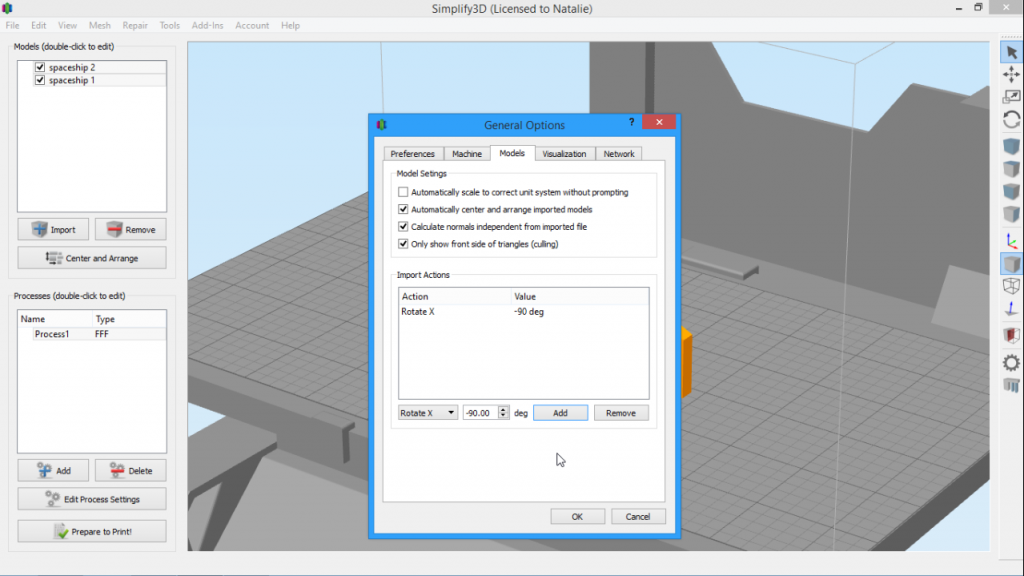 Model Import Actions
Do you find yourself making the same changes to models each and every time you import them? Set up an Import Action to automate the process.
Read more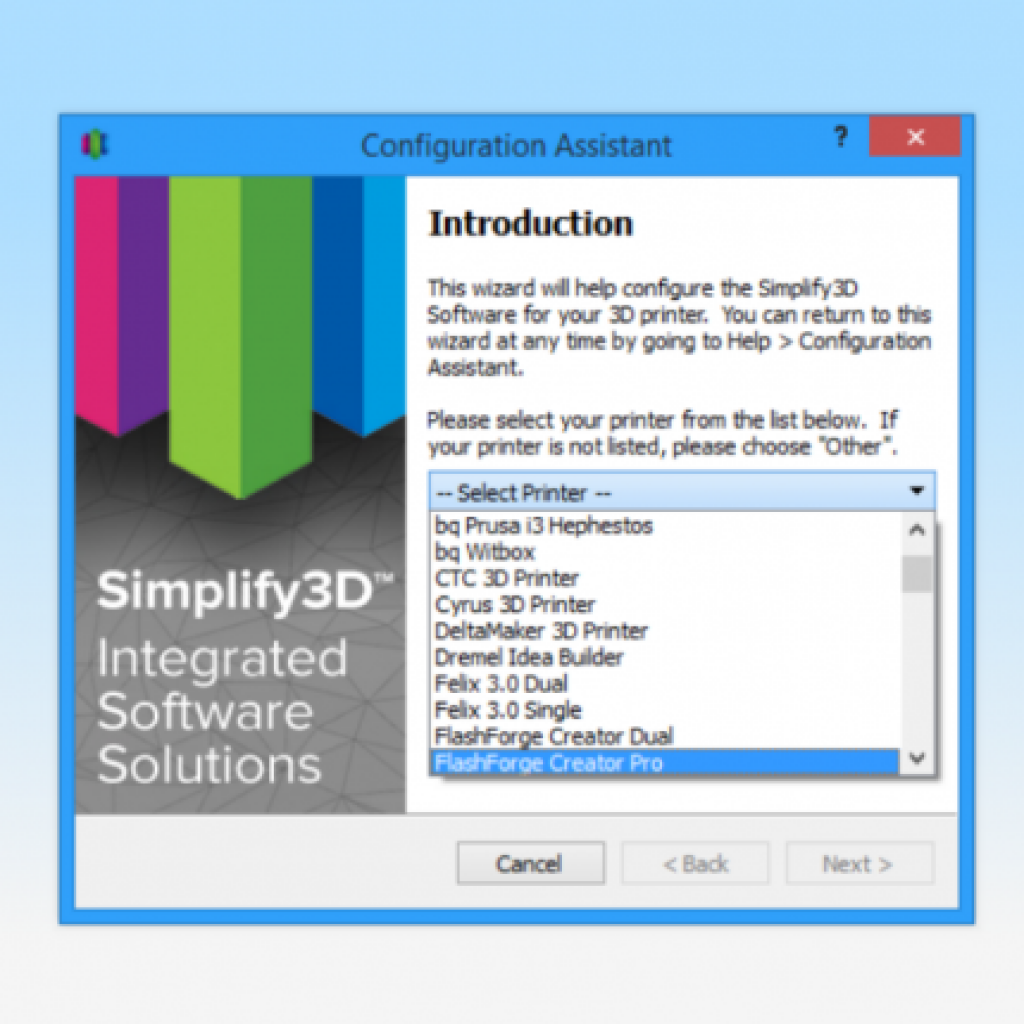 Managing Printer Profiles
Printer profiles in Simplify3D provide pre-configured settings for your 3D printer. This video shows you how to add new profiles, save changes to profiles, and import/export saved profiles.
Read more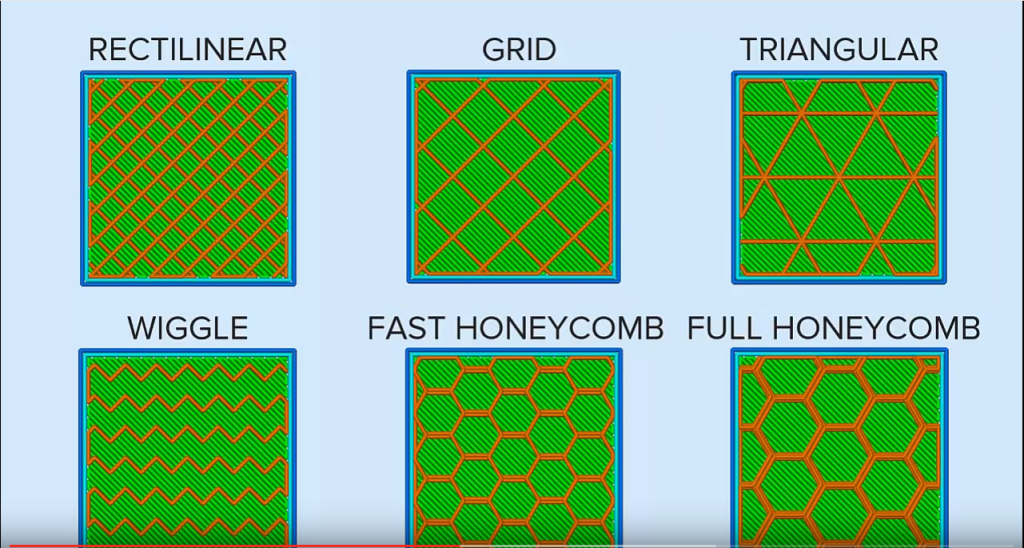 Infill Pattern Basics
Whether you're looking for a strong infill or an aesthetically pleasing one, Simplify3D has several infill options to choose from.
Read more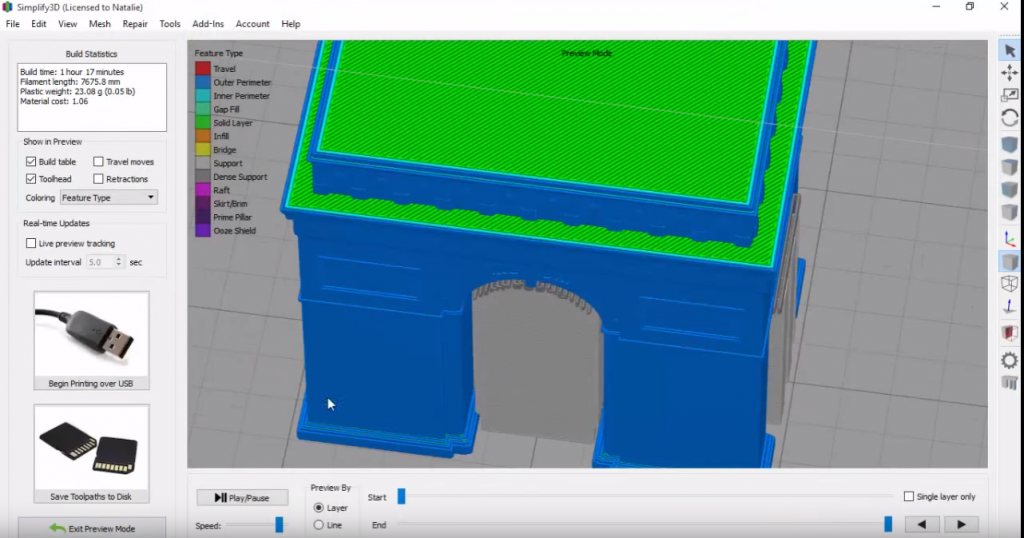 Dense Support Structures
Save time and filament while getting great support using dense support structures in Simplify3D
Read more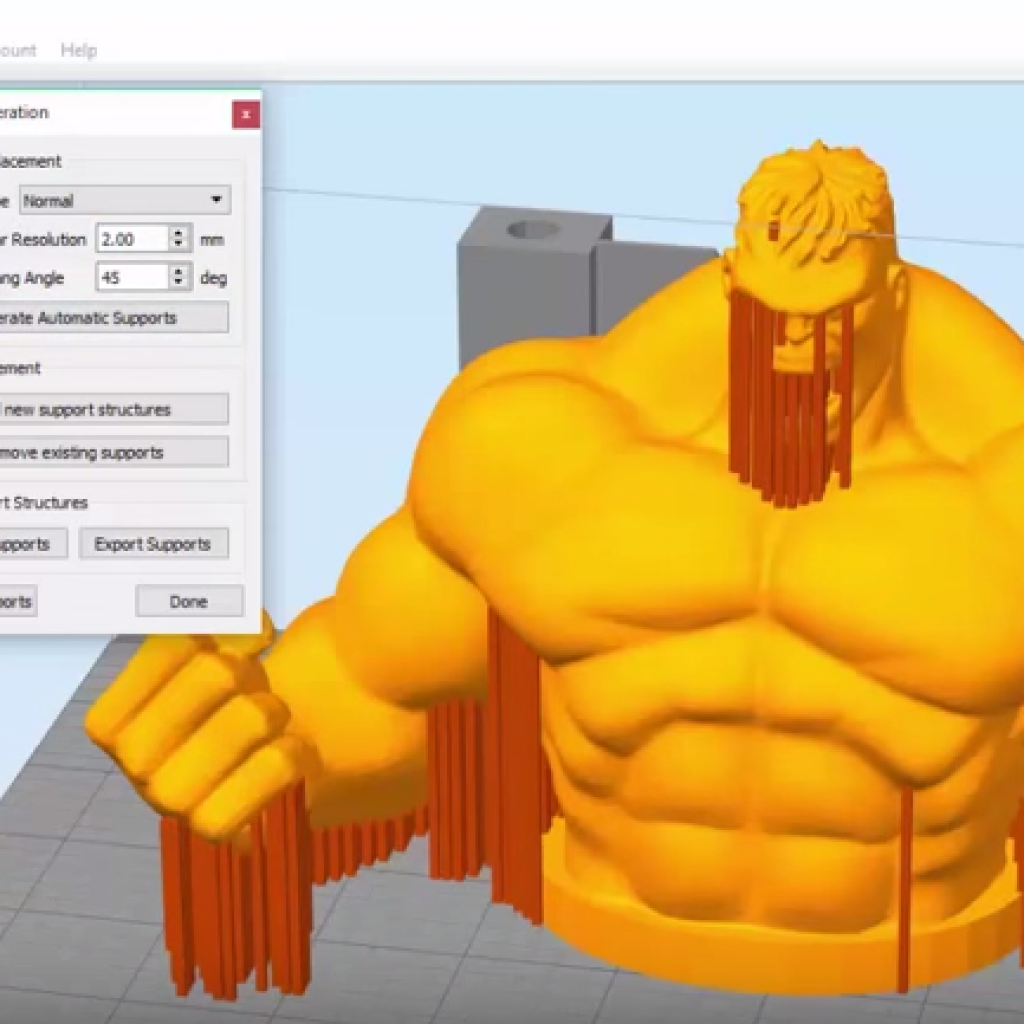 Customizing Support Structures
Simplify3D allows you to customize where and how support material is placed on your model, making it easier to remove. This means a better 3D printed result!
Read more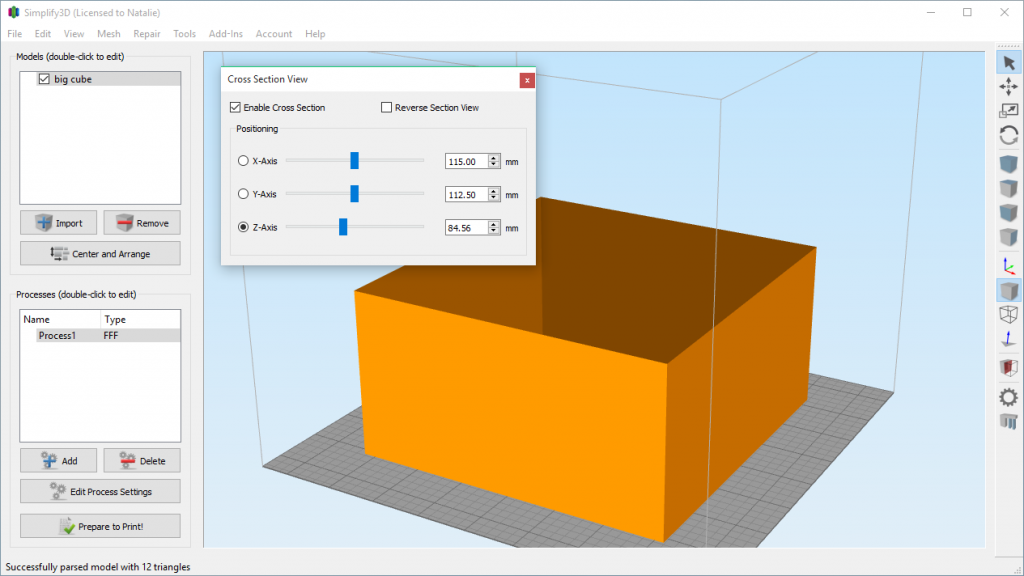 Cross Section View
Spot hidden internal features or mesh errors within your 3D models by using the Cross Section View in Simplify3D.
Read more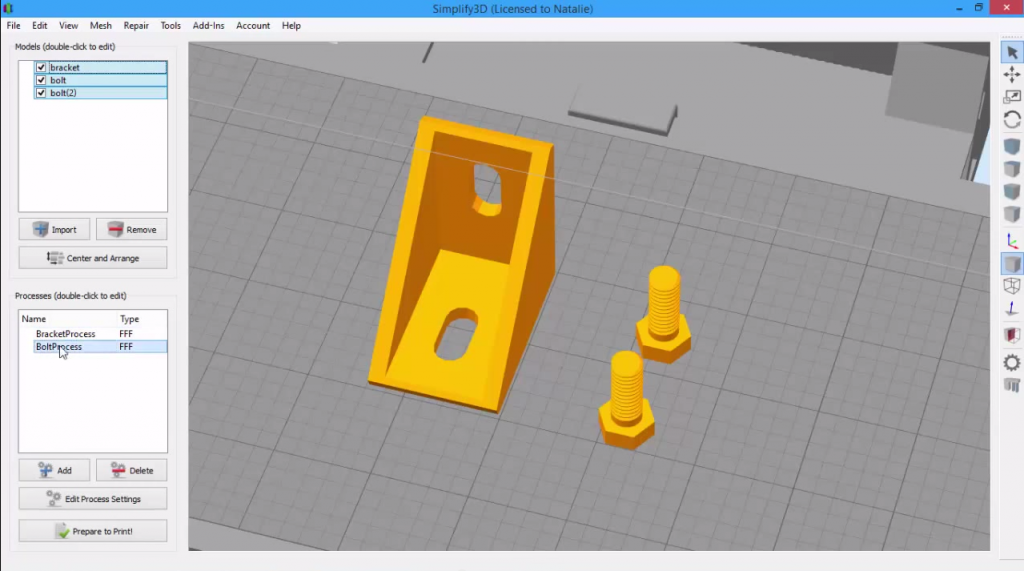 Creating and Grouping Processes
Learn how to apply unique settings to different parts by creating multiple processes and grouping them together.
Read more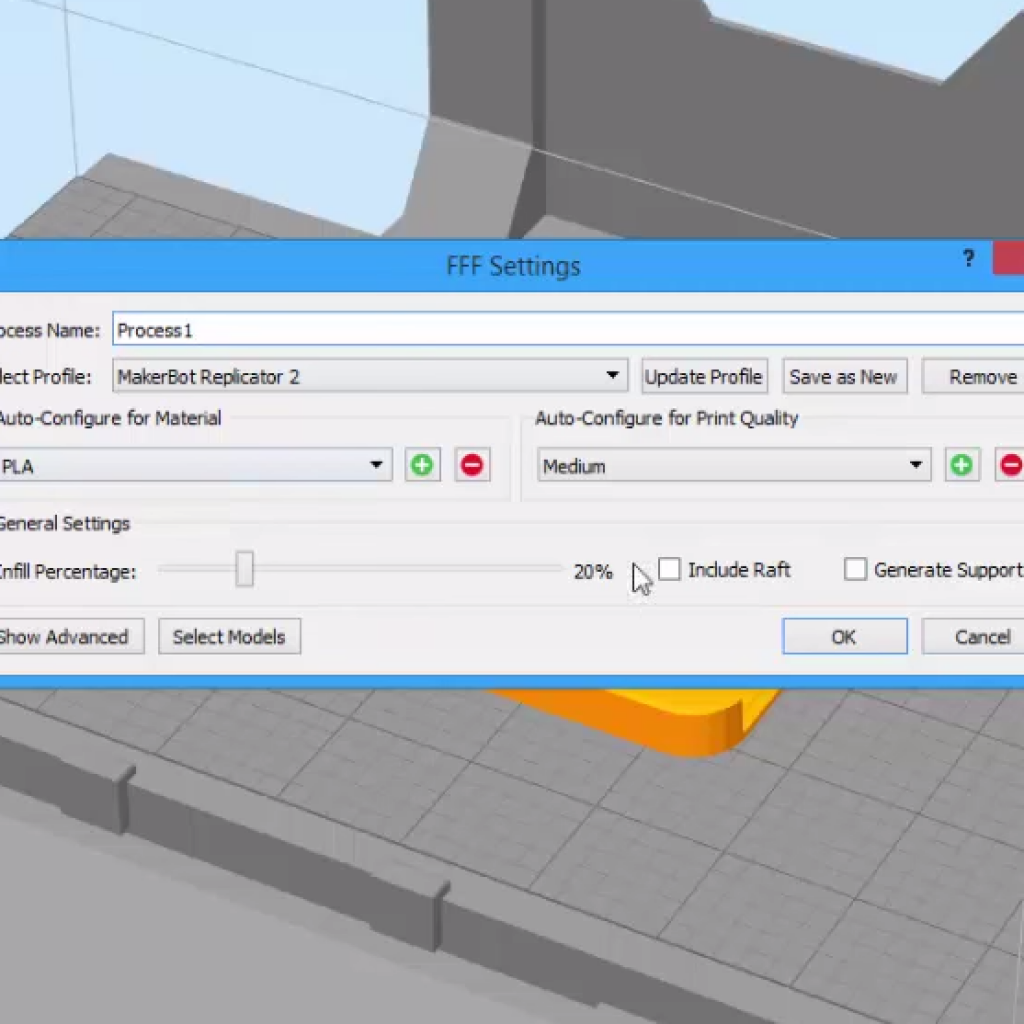 Adding Material and Quality Options
Edit your material and quality level settings in Simplify3D to gain even more control over your 3D prints.
Read more
Sours: https://www.simplify3d.com/support/videos/
Printing youtube videos 3d
I remembered again, even burst into tears. Sergei sat down with the head of the penis to the pussy and entered abruptly, I gasped. He moved in my cunt, like a piston, shouting nasty things to me about my tight pussy and about the fact that I was his slave.
3D-printed fake meat: The healthier, greener future of food?
When he dropped to the navel, the intensity of Lisa's passion literally burned her with desire, and the moans were no longer. Completely controlled by consciousness. Lyosha touched his beloved clitoris with his tongue. He sucked, nibbled, pulled back and lightly patted her vulva. The taste of moisture was dizzy.
Now discussing:
This is the logic of survival, or I dont understand anything in this world. And if she left things untouched, then look for her at the docks, where, as you said, you saw her. - There is logic, I do not argue. The commissar pressed his already smoldering cigarette with his lips. - But still, it would be necessary to return for inspection.
330
331
332
333
334