Toyota Sensors & Service Kits
The RiteSensor® is Bartec's single SKU, multi-frequency programmable sensor. It offers 98% vehicle coverage while remaining easy to use. Simply program the sensor with one of the Bartec TPMS tools pictured below. The tool guides you through the process, step-by-step.
You can program the RiteSensor® before or after installation.
Rite-Sensor® TPM Sensor Features
Only Rite-Sensor® features Rite-Sync® Technology!
Configures in less than 3 seconds
Programs & Updates in less than 10 seconds
Dual Frequency [315 MHz and 433 MHz]
97%, Single SKU Application Coverage
Comes with BOTH Rubber and Clamp In Valve Stem
Programs with Bartec TPMS Tools
Programs in free space or assembled in the wheel
Programming process is directed by the tool
Complete offering including replacement valves and service kits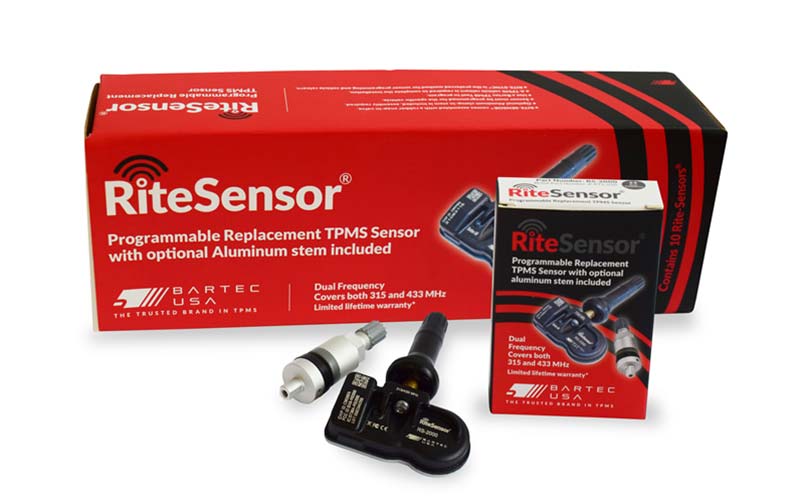 Toyota TPMS Sensor Assembly
The RITE-SENSOR® comes assembled with a rubber valve stem. In some cases the aluminum valve stem is required or needed. First remove the rubber valve stem by unscrewing the fastener. Insert the aluminum stem into the sensor. Insert the anti-rotation pin into the hole at the base of the stem, just above the sensor body. Insert NEW fastener into stem and torque to 35.5 in-lbs (4Nm).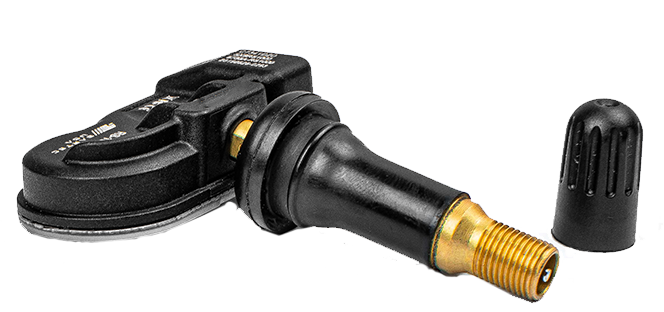 Toyota TPMS Sensor Programming
The RITE-SENSOR® needs to be programmed BEFORE use. To program the RITE-SENSOR® according to specific year, make and model being serviced, follow the instructions on your Bartec Tech600Pro, Tech450Pro, Tech400Pro, Tech300Pro Tech500, or Tech400SD TPMS service tool. It is important to know the precise application information to accurately program your RITE-SENSOR®.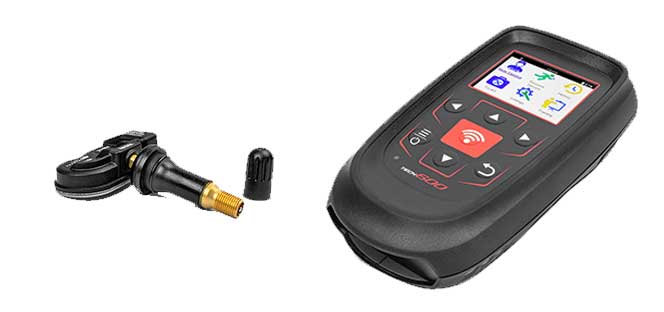 ---
Rite Sensor Programmable TPMS Sensor Toyota Service Kit Options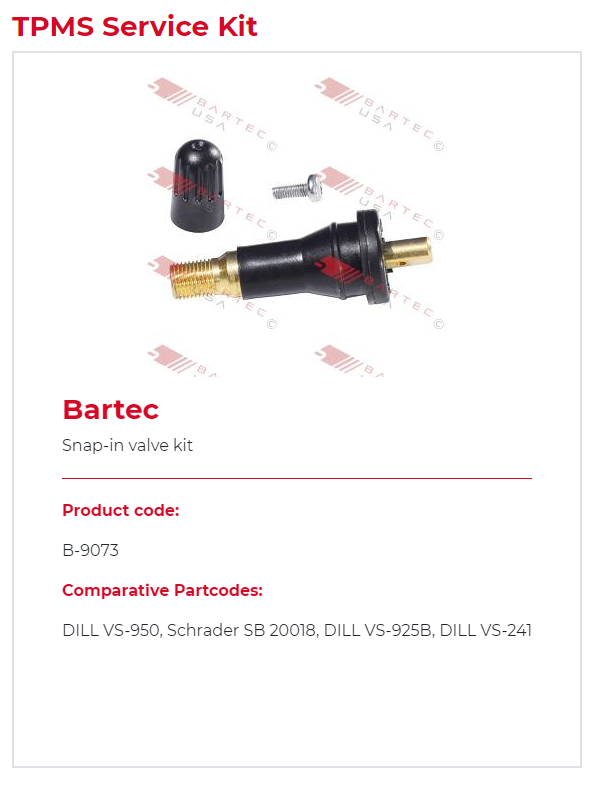 Snap-in Service Kit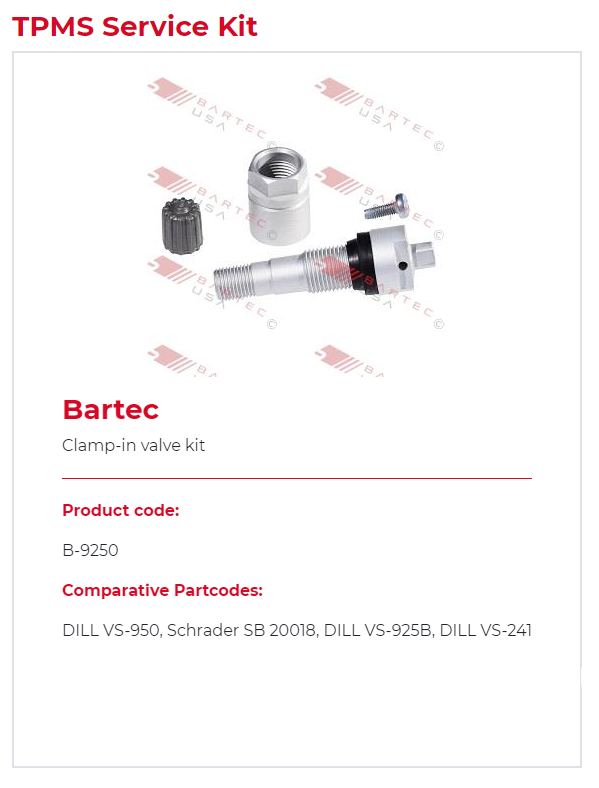 Clamp-in Valve Service Kit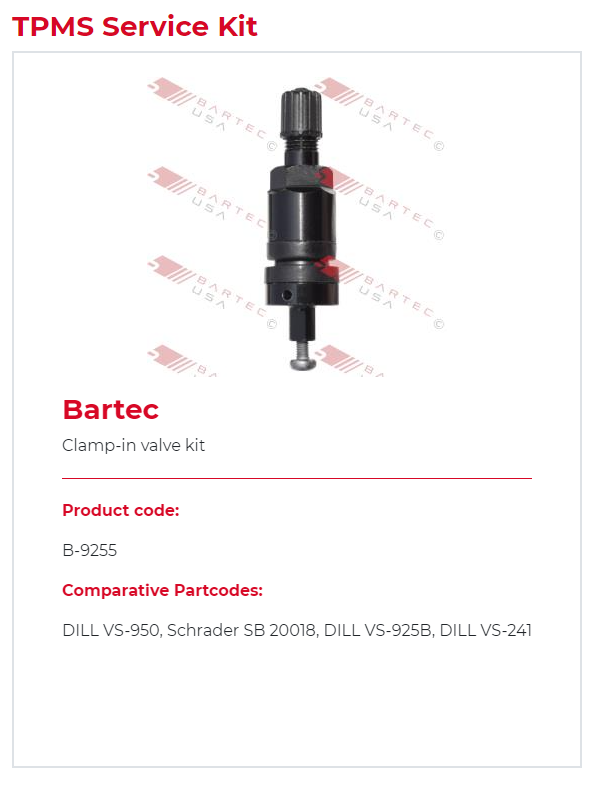 Black Clamp-in Valve Service Kit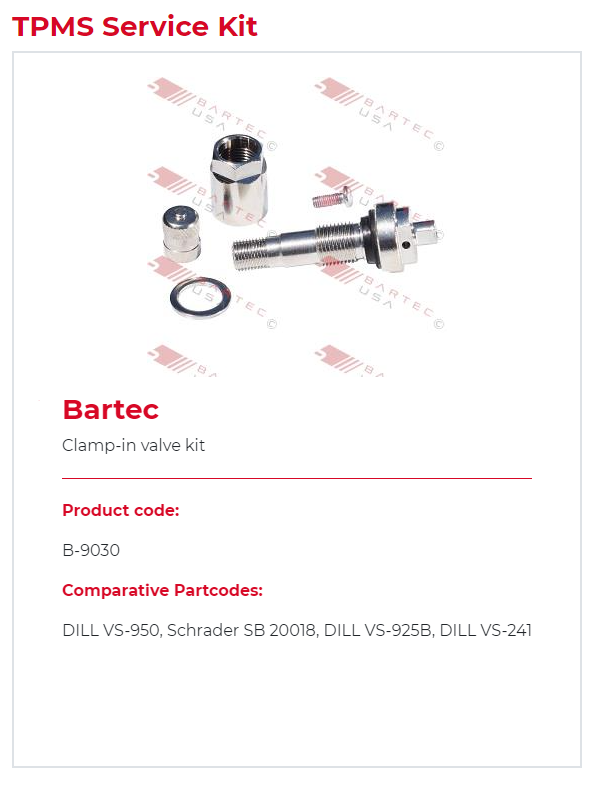 Chrome Clamp-in Valve Service Kit
Sours: https://www.toyotatpms.com/toyota-sensors-service-kits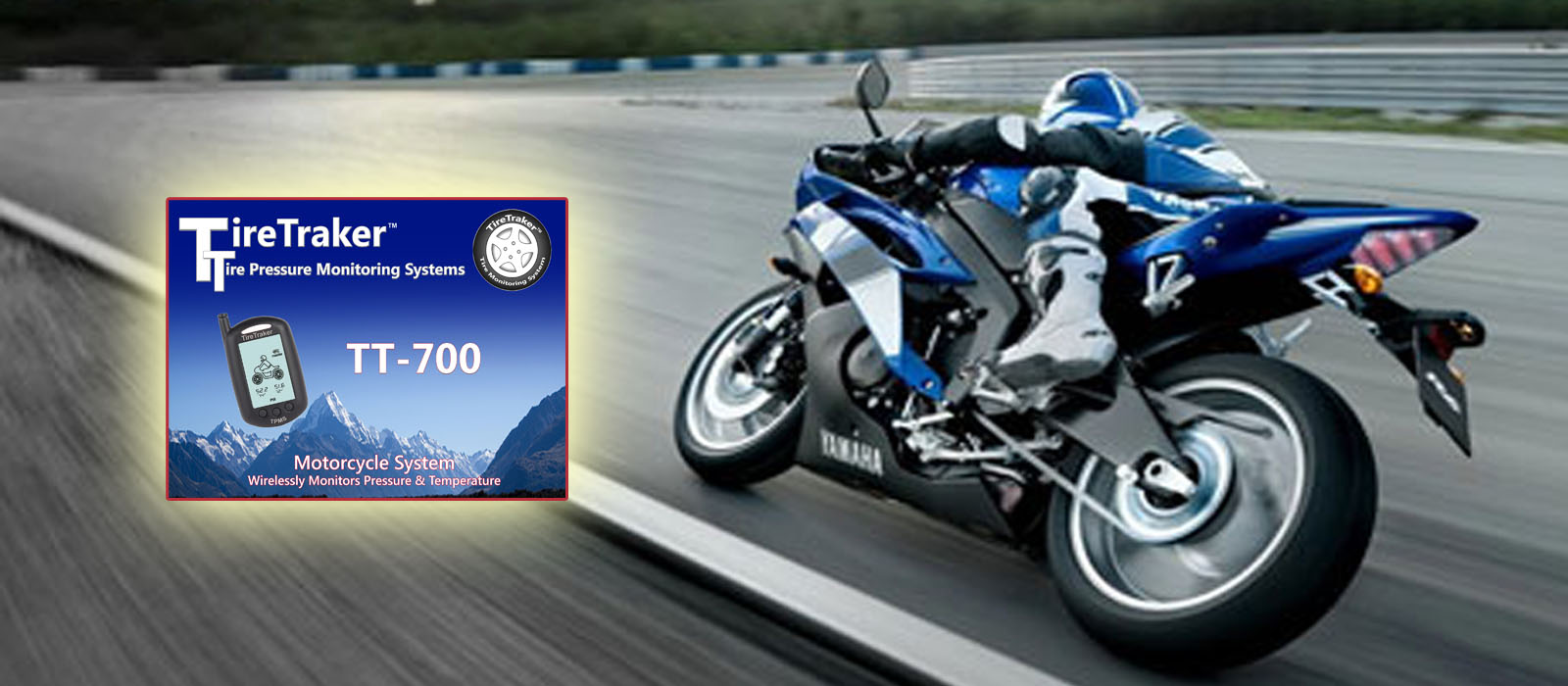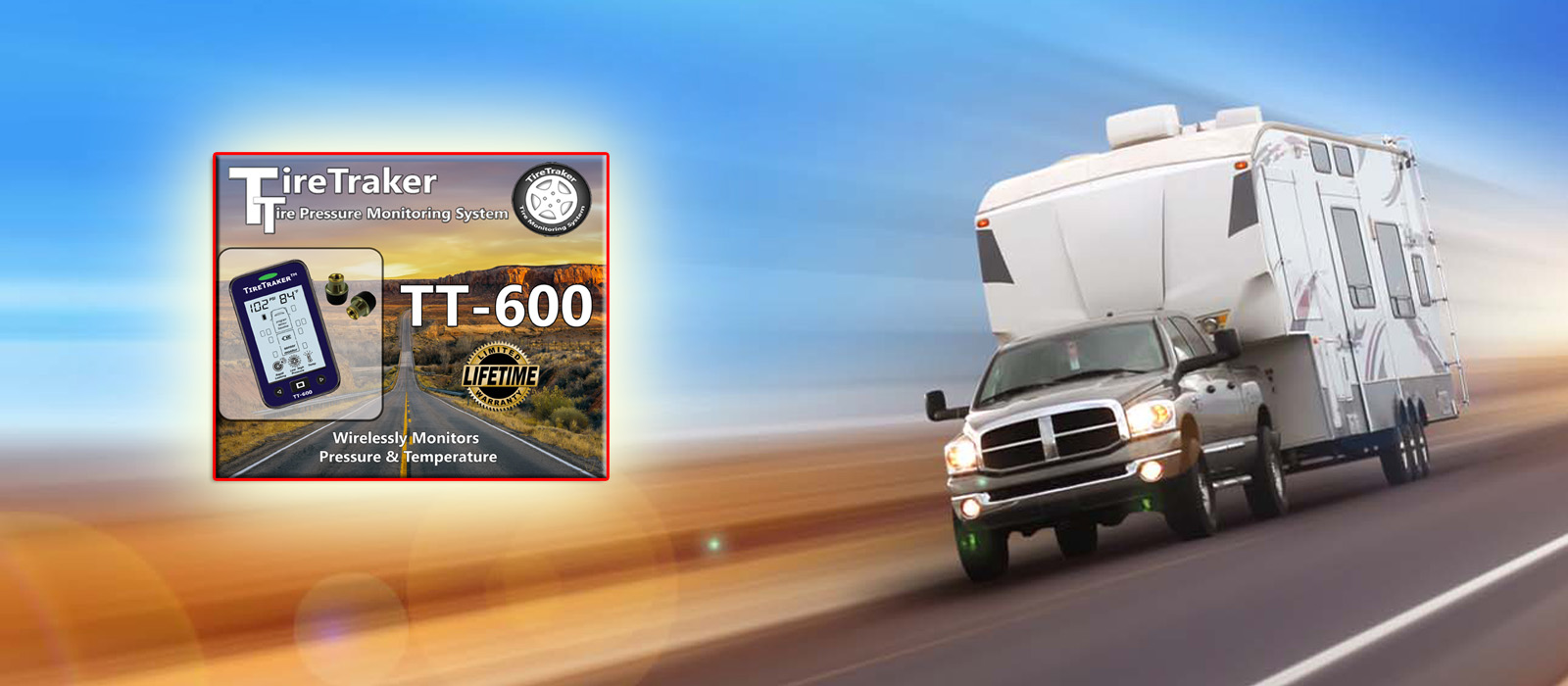 TPMS Systems

TireTraker™ TPMS, a division of RV Safety Accessories Inc., has long been the leader in Tire Pressure Monitoring Systems with it's unequaled customer service and 7 day per week technical support. TireTraker™ TPMS offers systems for every aspect of the vehicle market, including RV's, Toads, Trailers, Trucks, Automobiles and Motorcycles.

Our systems offer visual and audible alarms for low pressure, high pressure, and high temperature as well as rapid pressure loss. All TireTraker™ TPMS monitors are rechargeable with a battery life of up to 30 days on a single charge. Also, all of our Tire Sensors are interchangeable allowing the customer to switch options at any time. Tire Sensors have user replaceable batteries providing lower operating costs and weigh in at just 0.5 ounces, the smallest and lightest on the market.

The TireTraker™ TT-600is our Latest, New & Improved Premium TPMS with a "Lifetime Warranty". With an updated User Interface from our TT-500 System, the TireTraker™ TT-600 has the capability of reading both the Pressure and Temperature of each tire at the same time. Updated programming offers increased signal distance with less interference and quicker real-time updates. The TireTraker™ TT-600 measures pressures up to 232 psi and includes temperature monitoring as well. With the 'Automatic Update Feature' the current pressures and temperatures will display on the screen within 10 minutes after powering up the Monitor and will continue updating automatically thereafter. Our goal was to make the TireTraker™ TT-600 the most reliable and user friendly TPMS on the market today, and also offer our unprecedented "Lifetime Warranty".

With this "Lifetime Warranty", as the only company in the industry to offer this on a TPMS, TireTraker™ and the TT-600 are seeking to change the landscape of Tire Pressure Monitoring Systems. We back that up with over 15 years of market experience.

The TireTraker™ systems are capable of monitoring real-time tire pressures and temperatures. The Monitor displays each tire's pressure and temperature per tire position and will display an audible and visual alert if tire pressure or temperature changes. With this information, the driver may have the opportunity to make any necessary adjustments before a serious problem occurs.

The number one cause of early tire failure is low pressure and the TireTraker™ systems can provide the driver in advance of possible problems and also assist in maintaining proper pressures in all vehicle tires. Although the driver can check for proper pressures while the vehicle is parked, only the TireTraker™ systems can check for proper pressures while the vehicle is travelling, when most tire problems occur.

TireTraker™ systems include wireless Tire Sensors, which simply replace your valve cap on each tire stem, a Monitor (excluding the TT-3000), A 12 Volt Signal Booster, a 12 Volt USB Power Cord for recharging the monitor, a Mounting Bracket, and Sensor Batteries and Locks. Each Sensor transmits a secure, wireless Radio Frequency signal to the Monitor and will deliver an alert if the tire pressure drops, the tire pressure increases or tire temperature increases.

When used properly, the TireTraker™ systems can assist in maintaining proper pressurization in all vehicle tires, resulting in less tread wear and increased fuel mileage. Purchase one now for your RV, Toad, Truck, Trailer, Automobile or Motorcycle and travel safer and smarter.

More Info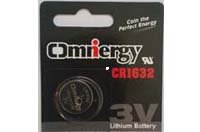 SENSOR BATTERIES - CR1632
Shop Around!
Sensor batteries will usually last about 1 year, maybe a little longer. Remember, as the battery ages, the voltage drops and you may begin losing signals. Purchase a 5-Pack below for just $10.00.
Testimonials
"We just want to pass along how wonderful your product is, and more importantly, to thank you for the superb service and support after the sale. We can't be happier with our decision to choose TireTraker."
Stan ~ Rockford, IL
"Appreciate all your help and forwarded your info to my friend who just experienced a blowout. I have studied systems for months and yours seems to be the easiest and best."
Marvin ~ Daphne, AL
"Last fall we had a tire lose most of its air and TireTraker saved the day for us. Thank you for a great product."
Arvin ~ Long Beach, CA
Our Mission Statement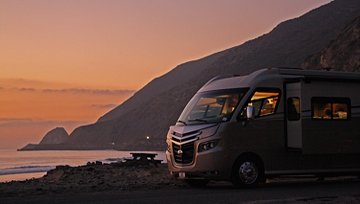 TireTraker™, a subsidiary of RV Safety Accessories Inc. is committed to supplying our customers with the finest,
high-quality TPMS products at an affordable cost with the best warranties in the business. Our goal is to always
treat our customers in the way in which we would want to be treated, adhering to the highest ethical conduct
in all of our business dealings.
We have been selling Quality safety products to consumers since 2004, and are proud to offer 7 day per week
customer service. If you would like any additional information, please do not hesitate to contact us at
866-200-9773 or by email at [email protected]
Copyright © 2004-2020 TireTraker™ TPMS All rights reserved.
Sours: https://www.tiretraker.com/
Tech400Pro TPMS Tool
The most advanced, mid range All-In-One TPMS Service Tool. The ONLY TPMS Scan Tool with Wi-Fi, Bluetooth, Inductive Charging AND Passive / Keyless Ignition Testing
The Tech400Pro is the mid range solution in Bartec's Pro Series range of TPMS tools. What was the TECH500 tool, is now the Tech400Pro [with a new overlay] Bartec delivers the same tried and true function our customers come to expect, but with the latest technology. The Tech400Pro works on more cars, is even faster, and offers features and benefits to make your shop more efficient. The Tech400Pro is wireless TPMS, wireless charging, wireless data transfer [Bluetooth], keyless entry testing and wireless updating [Wi-Fi]. The Tech400Pro was designed so that anyone in your tire shop or repair facility can use it! TPMS is hard enough, the service tool you use should be easy and intuitive. The Tech400Pro uses the Bartec Process Menu Flow. Start with TEST BEFORE YOU TOUCH and finish with the all-important RELEARN, and you have a job done, quickly and accurately.
The Tech400Pro works on more than 93% of vehicles that REQUIRE OBD communication, and is the ONLY tool that offers OBD coverage on vehicles like Chrysler, Ford, GM and Volvo. This means a single work flow and faster service, a shorter learning curve for technicians.
Tech400Pro Ideal For...
Tire Shops, Automotive Repair Facilities, Branded Auto Repair Companies, any automotive service company that services wheels and tires. The Tech400Pro is the tool most sought after as it has excellent TPMS capability, combined with the added punch of Wi-Fi updating, passive / keyless ignition testing and a range of accessories second to none.
Tech400Pro Features
Works with all known OE TPMS Sensors
Provides Test Before Touch diagnostics
Comprehensive TPMS Audit Report tells your customer what they need to know
Performs Stationary and OBD Relearns
Works with Aftermarket Multi-Protocol Sensors like Redi-Sensor™, DVT™, and MultiPRO™
Programming of the popular aftermarket replacement sensors. The Tech400Pro can program EZ-sensor® , Sens.it™, Smart Sensor™, Qwik Sensor™ and other Orange™ style sensors.
Wireless Bluetooth to quickly send data reports to a computer or printer.
Wi-Fi tool software updating
Inductive, wireless charging [pad included] for quick and easy charging
Passive / Keyless Ignition Testing
Removable SD Card for updating without internet
Robust OBDII Cable system for greater durability
Does not need "assisted relearn patch cable"
All backed by the very best in class TPMS Technical Support team!
Standard TWO YEAR factory warranty
Comes with TWO YEARS of software updates
Sours: https://www.ritesensor.com/tpms-tool-coverage/tech400pro-tpms-tool
How to replace \u0026 register TMPS tire pressure monitoring system sensors on Toyota, Lexus, Scion cars
Renew your update subscription for your Bartec 500 (Tech 500) and receive RITE-SENSORS® for free.
Keeping the software of your TPMS tool up to date is vital. There are over one hundred different specifications of TPMS currently installed in vehicles in North America and there are new TPMS emerging from manufacturers and being adopted by OE's and the aftermarket on a regular basis.
Bartec has the resources to make these updates available before the competition.
In addition to software updates for your model 500 (Tech500) your subscription includes:
- Full access to the Bartec TPMS Support Center website
- Access to the latest technical bulletins and training video's
- Online TPMS procedures and specifications

1, 2, 3-year update options available!
The longer your subscription, the lower your annual cost, and the more RITE-SENSORS® you get for free. Sensors ship only to US-based addresses only.
NOTE: Updates for the Tech400prp are avaliable here.
Sours: https://www.aeswave.com/Update-for-the-Bartec-500-TPMS-Tool-p9471.html
500 tpms tech
Smart Sensor Update
Frequently Asked Questions
The Program New Sensor feature in the Pro+ tool generates a NEW Id number for a Smart Sensor. Keep in mind that you MUST perform the vehicle relearn after installing a sensor with a new ID.
The Smart Sensors are blank out of the box and need to be programmed before installation.
Every time you install a new TPMS sensor on a vehicle with a NEW Id, The vehicle will ignore that sensor until the vehicle's relearn procedure has been performed.
Not every vehicle requires an OBDII Relearn. Ford and GM use a positional relearn using the scan sensor function. Chrysler, Dodge, Jeep, Ram and European vehciles use a driving "Auto Relearn Process". OBDII Relearns are mainly for Asian Import vehicles. The OBDII option will show up for supported vehicles in the vehicle menu.
The Pro+ Tool is a full diagnostic / scan tool. The tool can be used to Scan/Diagnose OEM sensors and Aftermarket sensors that are not blank. It will only program Blank Smart Sensors. Other Pre-Programmed sensors will scan and read with the Pro+ Tool.
The Smart Sensors are blank out of the box. Once they are programmed for a vehicle application, other TPMS Tools can perform the relearn, scan/diagnose, etc. To create a programmed Smart Sensor from a Smart Sensor blank you need the Pro+ Tool, or one of the following Tools/Accessories.
Sours: http://www.smartsensorupdate.com/Support/FAQ
Tech 500
Bartec TECH450 TPMS Tool
Bartec TECH450
TECH450 Product Benefits
Live updates via WiFi
Multi-programming of more than one sensor at a time
Training tips and tricks related to TPMS
OBD cable connectivity
Free TPMS desktop PC program
The most accurate coverage, including manufacturer, make, model, month and year
Detailed relearn procedures that include indirect vehicle resetting
Market leading OBD relearn coverage
With your new TECH450, the frustration of wrong service kits or wasted time dismantling a wheel to get to the sensor will be a thing of the past. The TECH450 can identify whether the sensor it has just read is OE or Aftermarket, and the Manufacturer.
Its easy to use and intuitive menu screens boast a range of time-saving features to help you get the job done quicker and with no hassle. Add the FREE Bartec TPMS Desktop for completed job reports, automatic software updates, and data received straight from the tool, allowing you to manage multiple vehicles through the diagnostic and repair process.
Categories: Calibration Equipment, Measurement Equipment, Tyre Management, Workshop EquipmentTags: Bartec, Tyre Management, workshop equipment
Sours: https://autocraftequipment.co.uk/product/bartec-tpms-tool/
Now discussing:
Helga didn't know how to hint to Albert that he was superfluous here. It was evident from everything that he was in the blissful confidence that Helga's appearance at the ball was solely for his sake. Its a pity, Margot, that this evening you were left without a Master, remarked the utterly irritated Felix coldly.
361
362
363
364
365