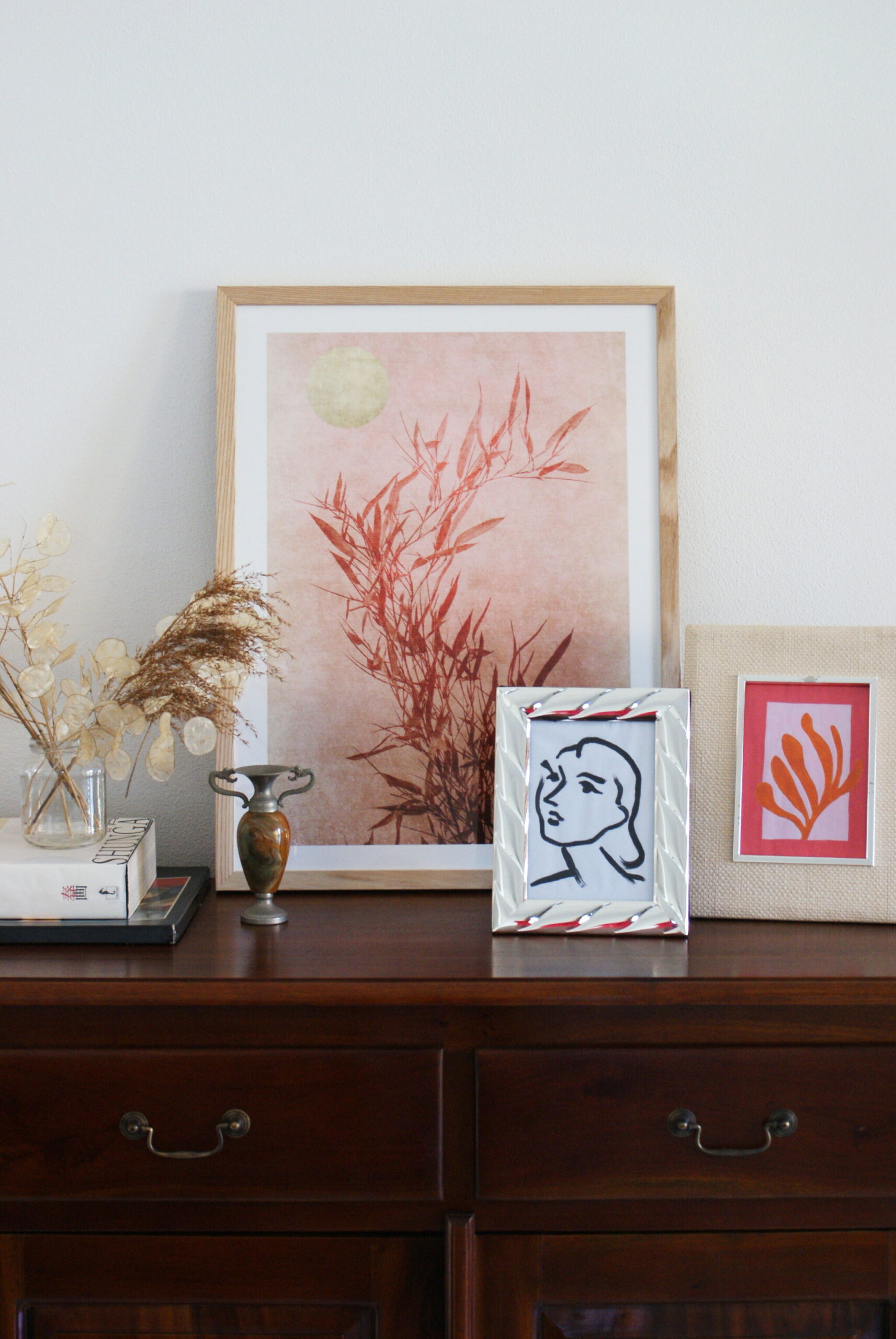 Looking for an easy tutorial to DIY minimalist paintings inspired by Henri Matisse art? You're in the right place!
Painting can be a relaxing and calming activity to at home, discover how to replicate Henri Matisse floral and portrait art in few minutes and even if you are a complete beginner!
After discovering how to be a more creative person with this little guide, we can say with no doubt that art is one of those things that can keep us sane during these crazy times. This is why I decided to share with you this simple tutorial on how to DIY minimalist paintings which are inspired by Henri Matisse art: I love Henri Matisse art and this is why I opted for a floral subjet and a woman portrait. Keep on reading to discover how to make yours!
***
You need:
paper
acrylics colors
brushes
pencil
frames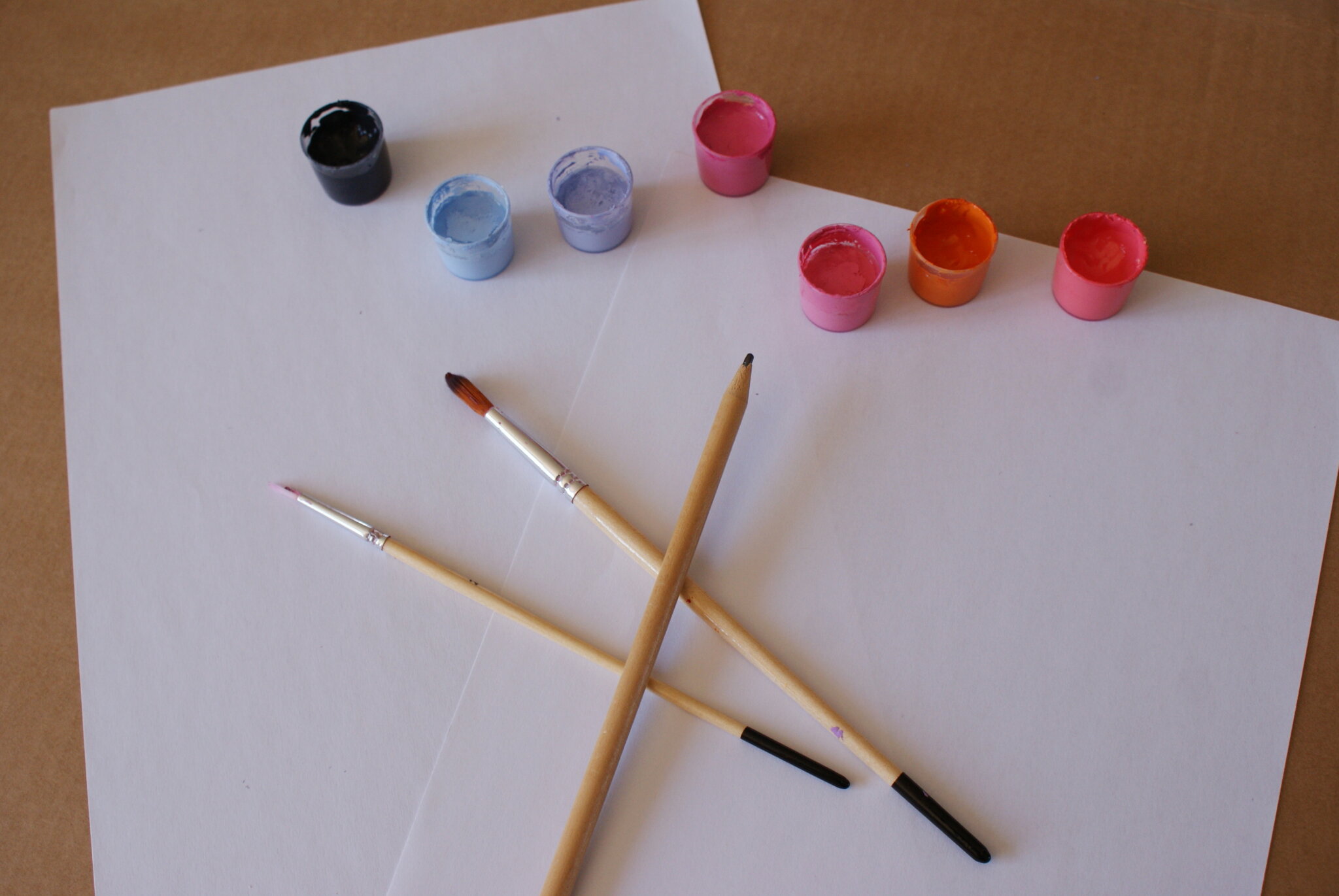 How to:
1)
Find the inspiration first: I used Pinterest (as I always do) and searched for some Henri Matisse art, then opted for these two subjects I liked. Then start drawing free hand the main lines, not too afraid of making mistakes, cause they are just a guide for the painting process. You can also print the image you choose and try to draw the main lines overlaying the print and a paper leaf onto the window (just like when we were kids haha). In extremis… 😀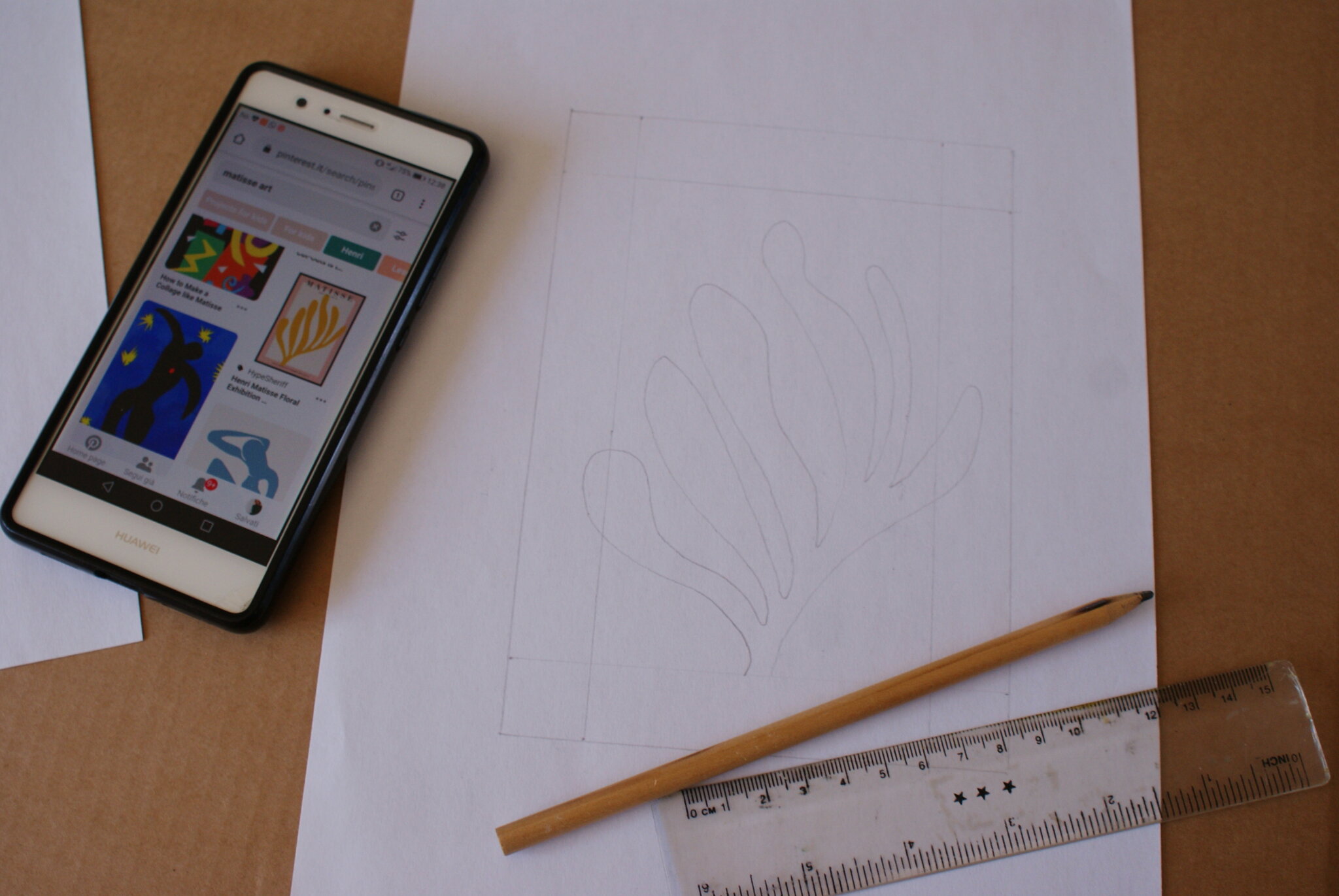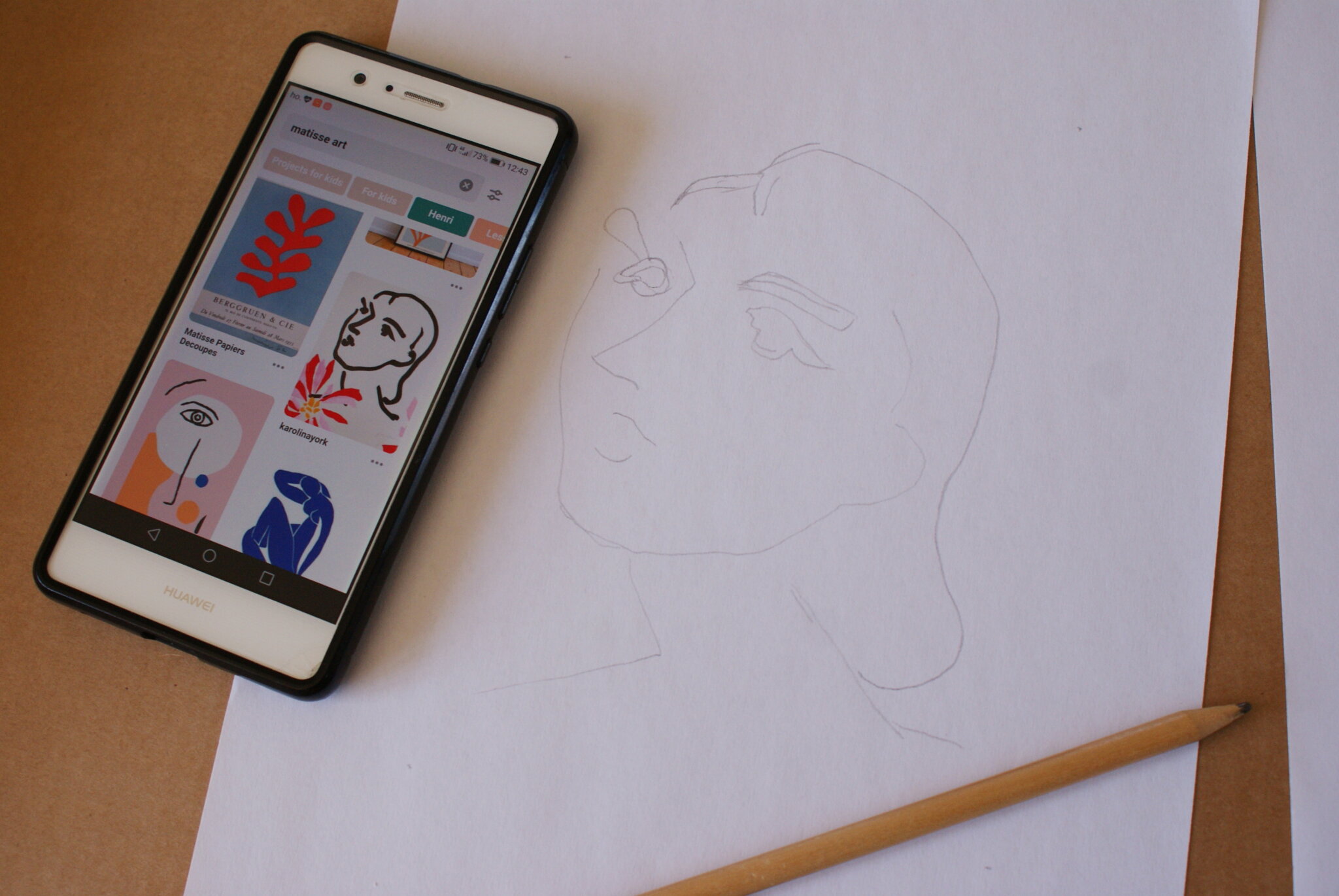 2)
Time to paint! Choose the brush size that fits most the subject and start painting just by following the lines you have previously drawn. Dip the brush into the color, remove the eccess as you do with your nailpolish and try to paint with firm yet delicate movements of your wrist. Again, don't be too scared of doing mistakes, you are doing art, just have fun!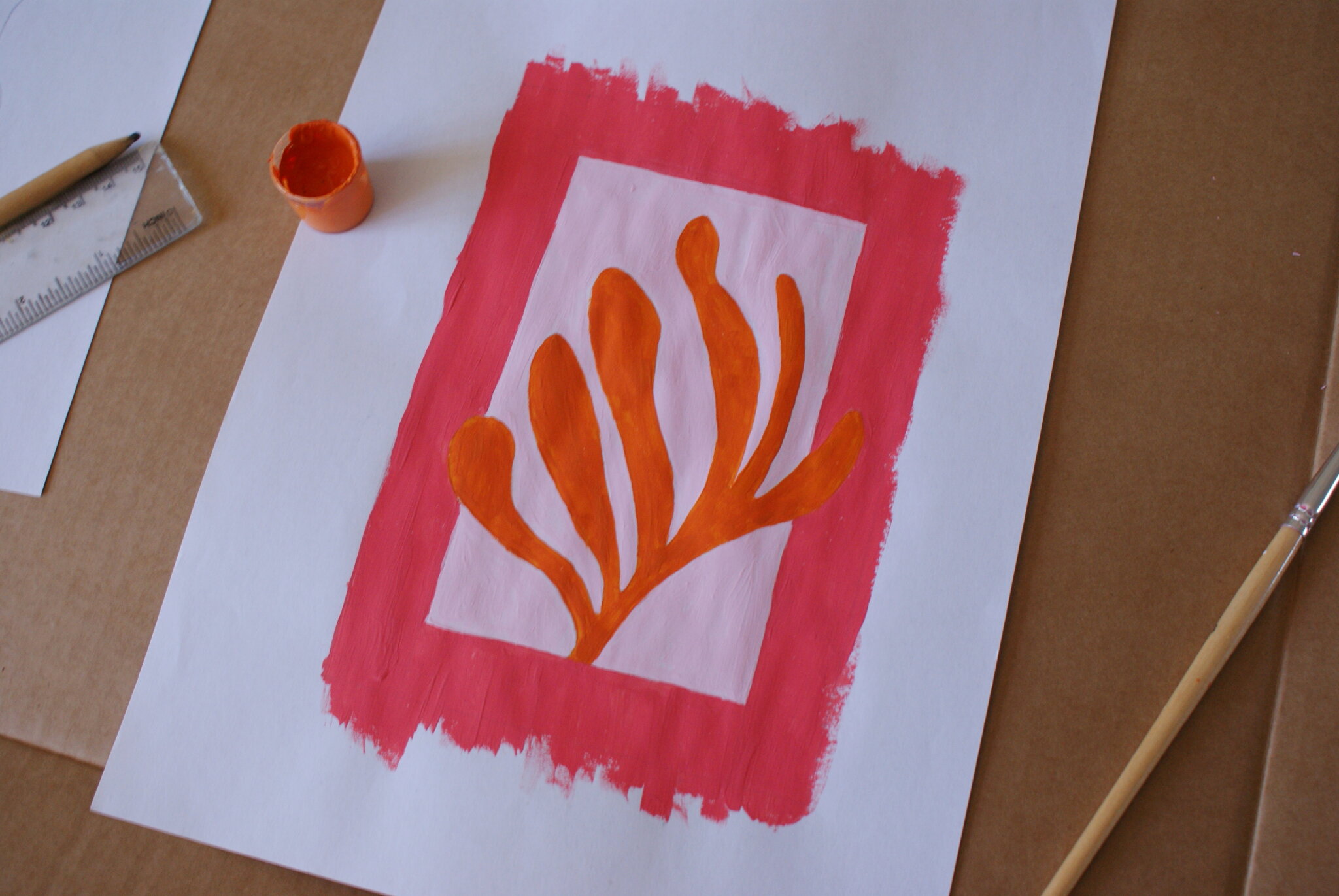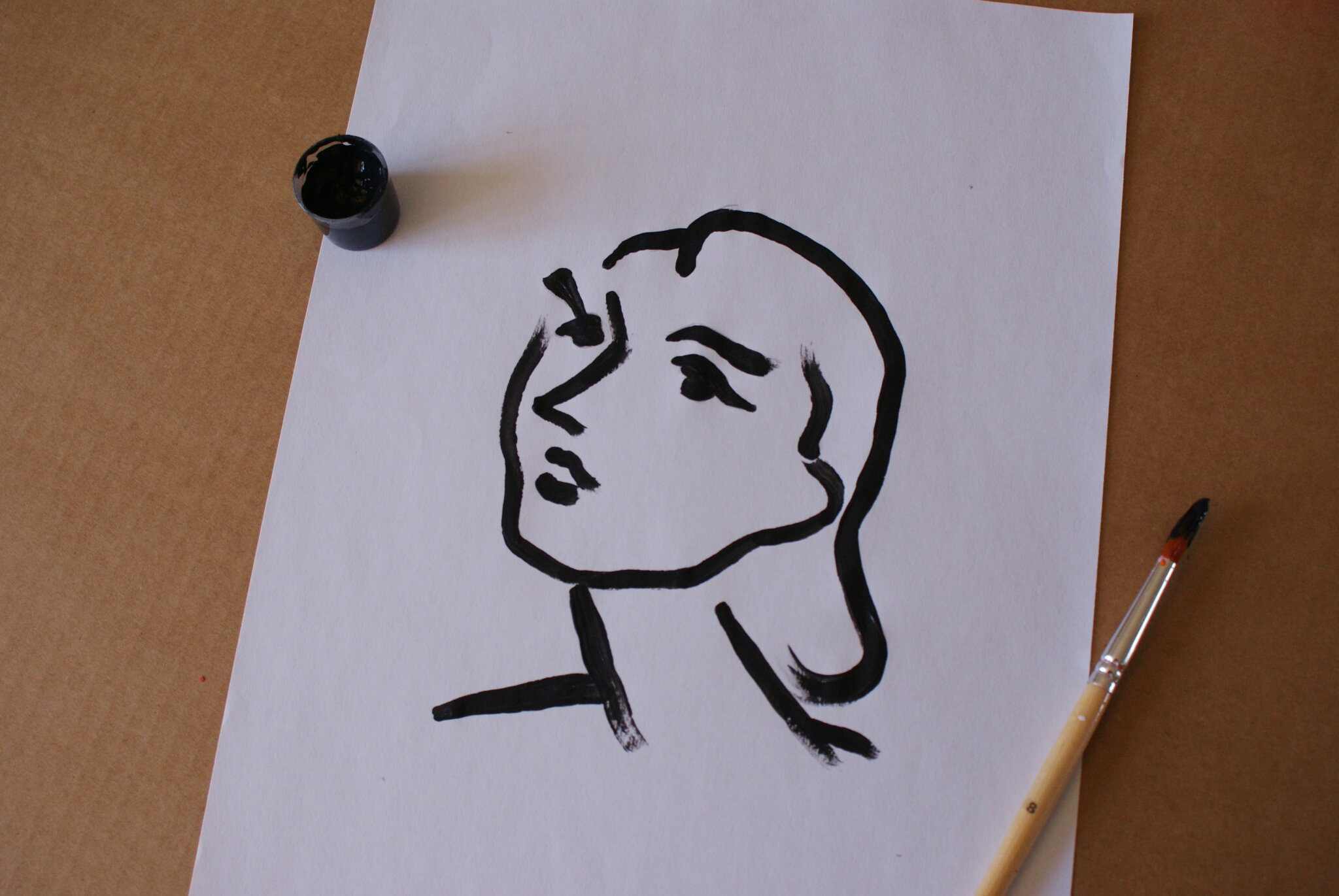 3)
Once done, let the paintings dry and then add the frames.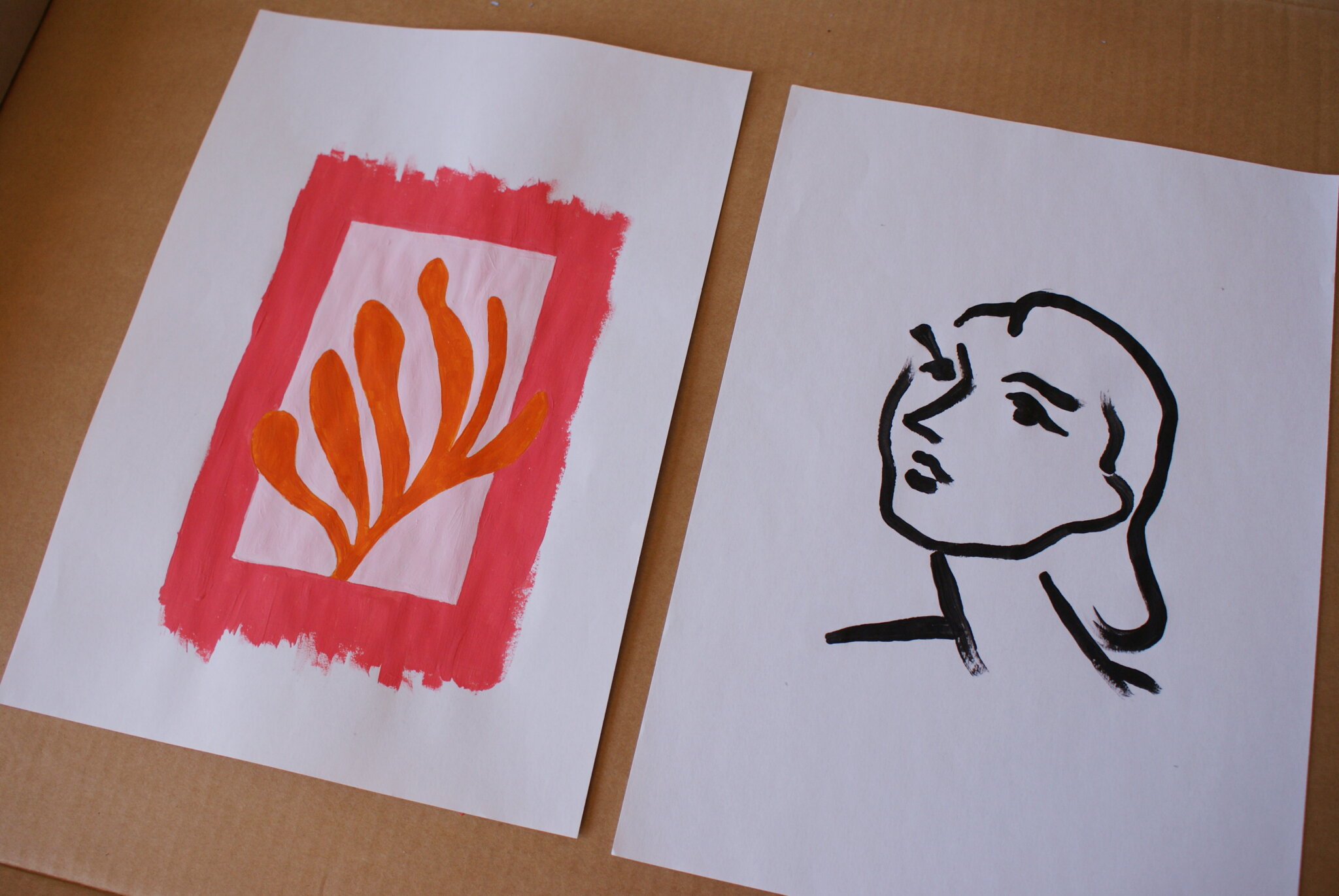 Voilà! I really love the final result, I feel so proud of my new art corner! I went for natural palette and vibes and I also added this beautiful piece from Photowall. This amazing website has a great choice of art, from posters, to wall murals and canvas prints. I went for a framed print with natural frame and I couldn't be happier! I find that it perfectly fits my new paintings and I'm so in love now with this corner of my new house. And, you lovely readers, I have a surprise for you! Use the code "francinesplace2021" for a 25% discount, you can use it as much as you want for a month! What are you waiting for?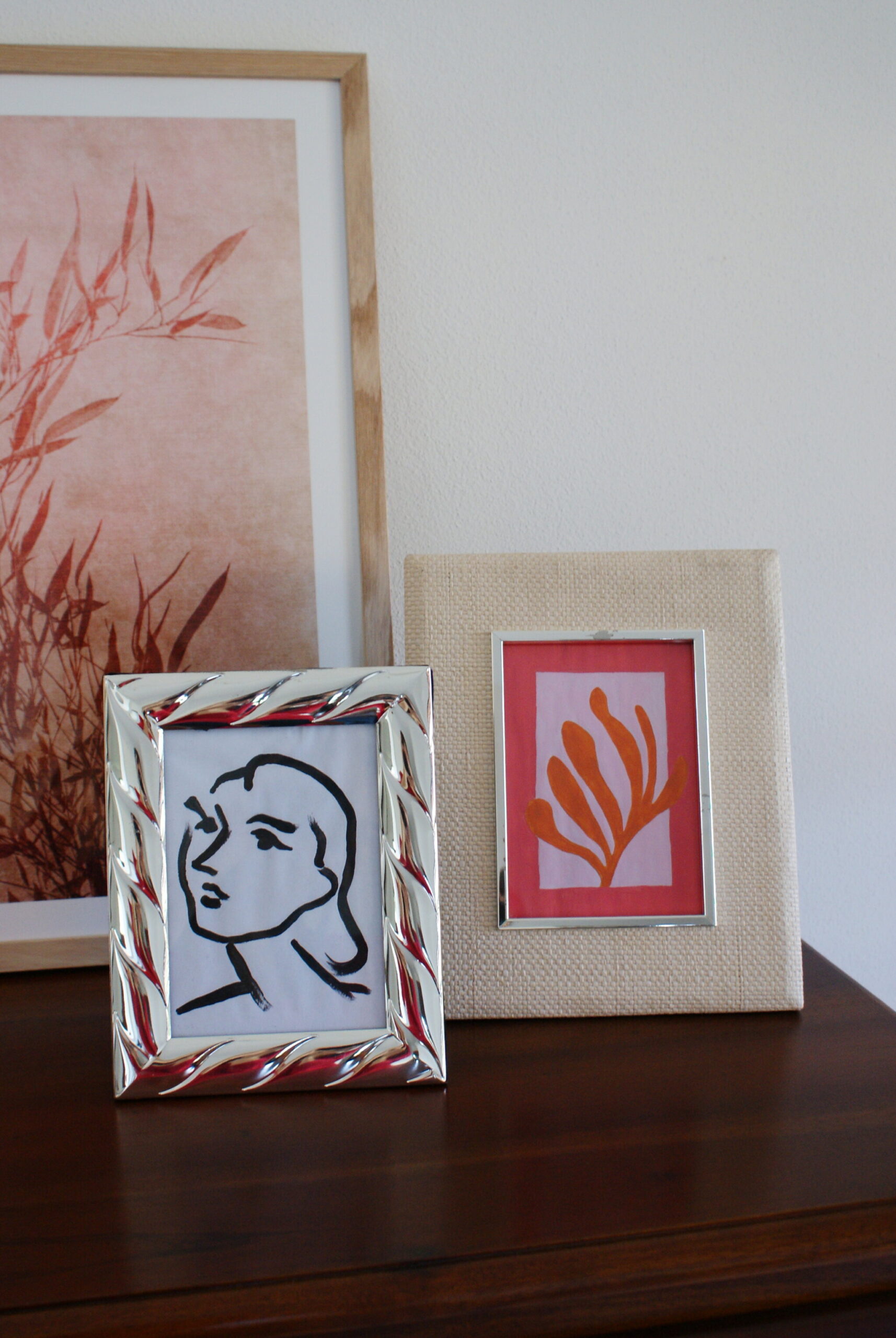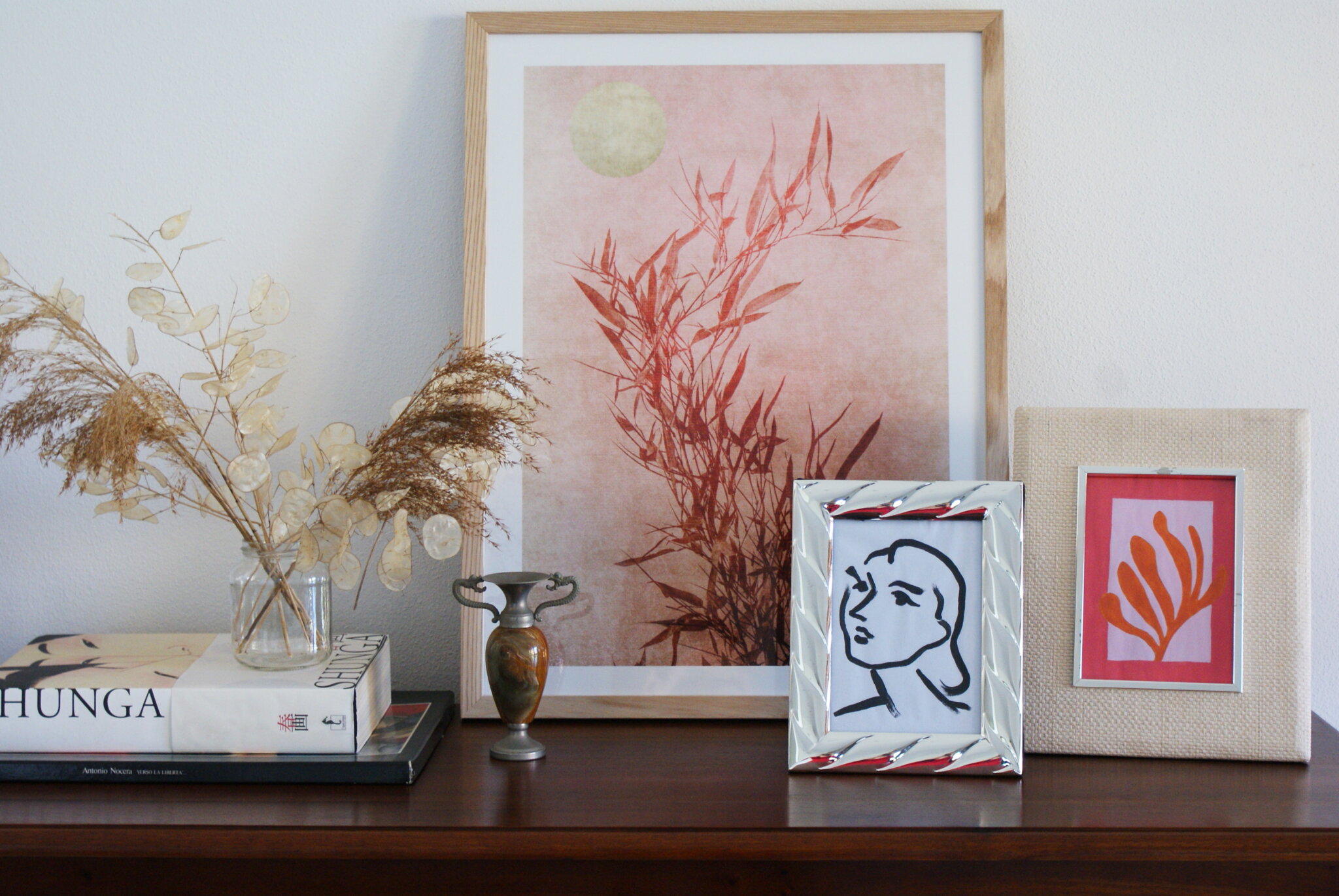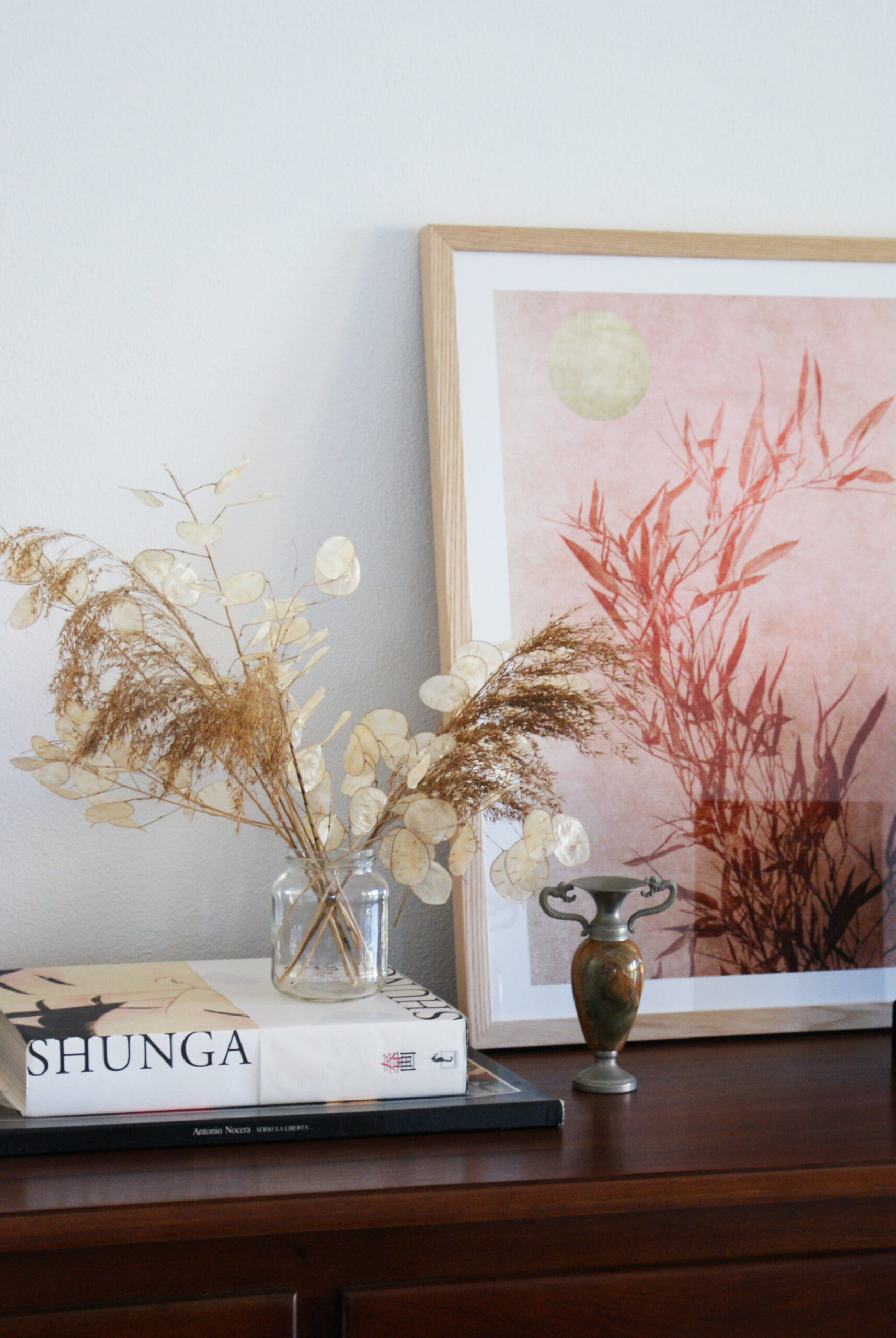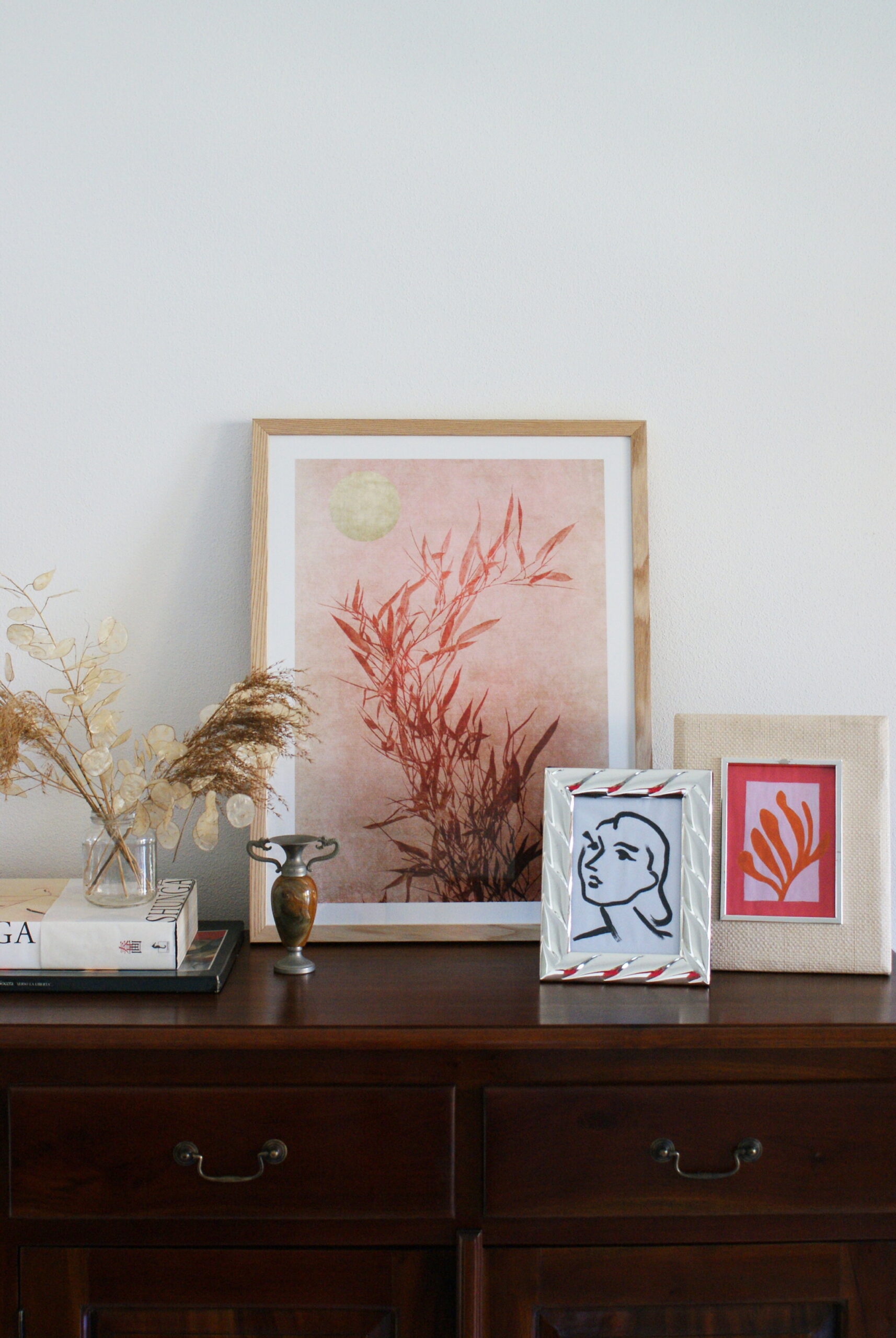 I hope you found this tutorial for DIY minimalist paintings inspired by Henri Matisse art fun and helpful! Let me see your artworks, tag me (@francinesplaceblog) on Instagram in your pics or stories!
Did you like the post? Pin it on Pinterest!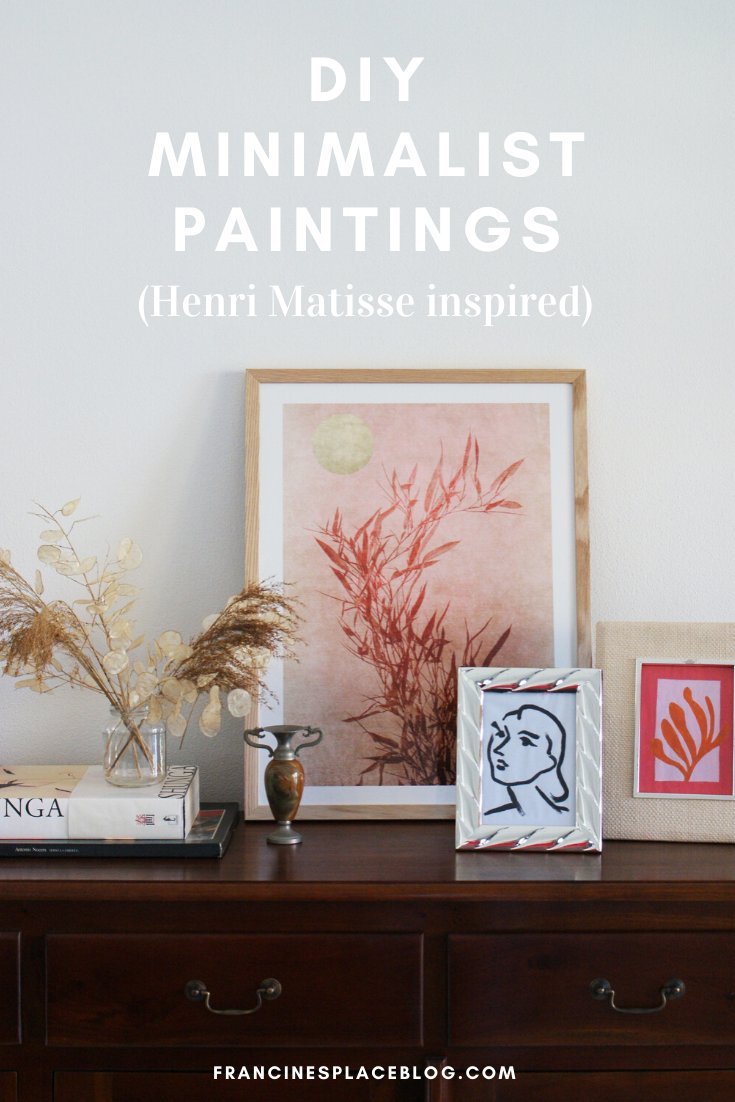 This post is in collaboration with Photowall. Opinions are my own, I was not paid to talk about the products.
Sours: https://www.francinesplaceblog.com/2020/06/diy-minimalist-paintings-inspired-henri-matisse-easy-tutorial-beginner.html
We love bringing artwork into the home. It has the ability to uplift our mood and in terms of styling, create a space that has depth and interest. While there's nothing more special than buying an original piece from a favourite artist, this isn't always achievable so today we've got a DIY that can see you create your own masterpiece.
Our DIY minimalist black and white artwork tutorial is incredibly simple and fits perfectly into a Scandinavian or modern space, plus we'll show you how to make your own oak box frame to give it a professional finish!
Stylist Julia Green says almost anything is art when you put a frame around it and today we're going to prove this theory to be true.
Related article: Fun and affordable felt: DIY ideas to make with felt
Related article: DIY oversized pinboard with floating shelf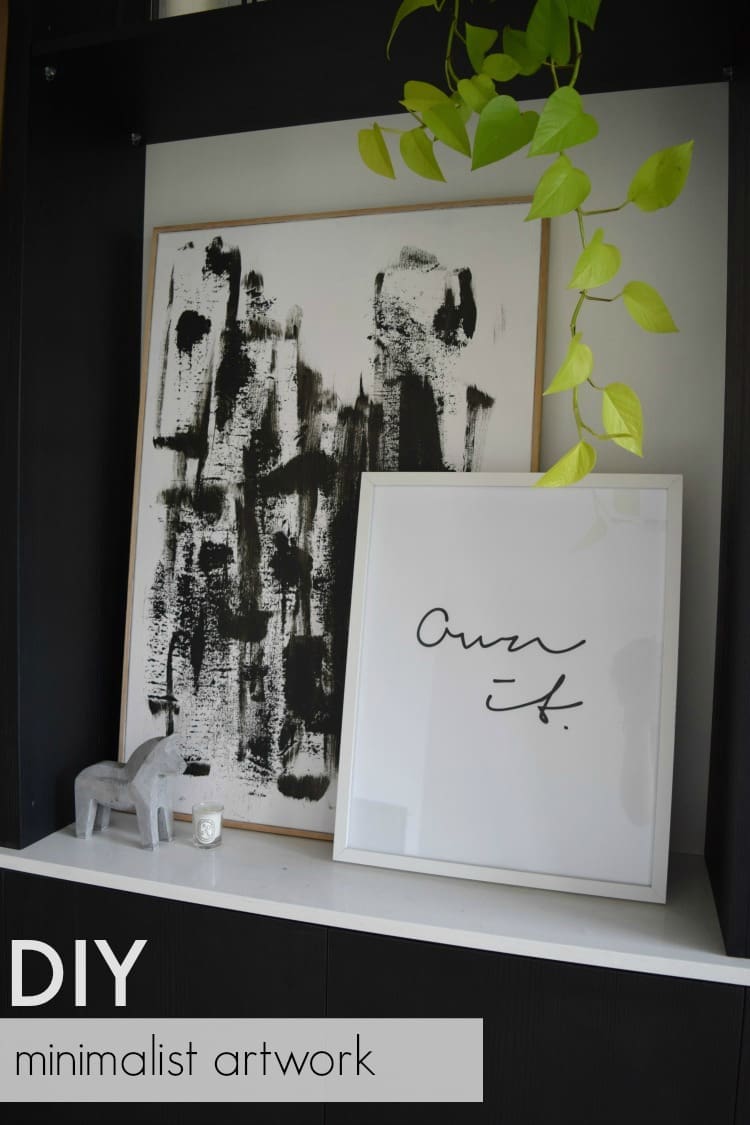 Items you will need:
Artwork
Canvas
Hessian fabric
Paint (we used Minimalist 1 and Black Pitch from Haymes)
Medium and angle paint brushes
Box frame
Tasmanian Oak (we used 30mm x 8mm)
T-Rex Soudal (like super glue but much stronger)
4 clamps (to secure wood while drying)
Drop saw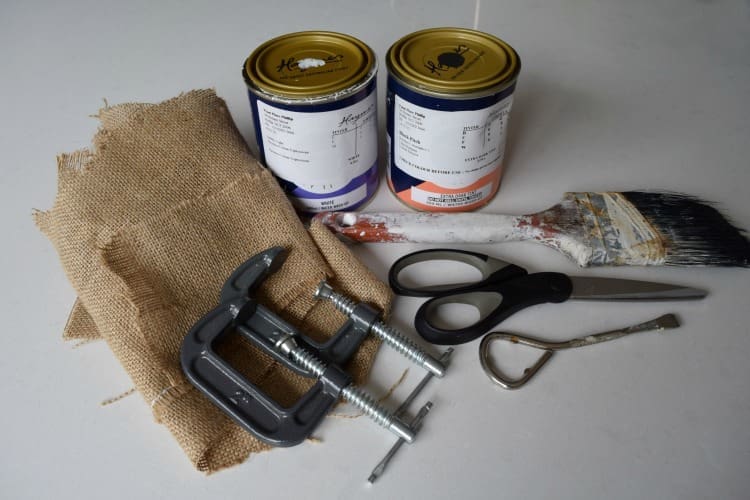 Steps:
1. Paint your canvas in two generous coats of white paint. It's ok to go a bit heavy on the paint as an irregular build up in some areas will add texture and dimension to the piece.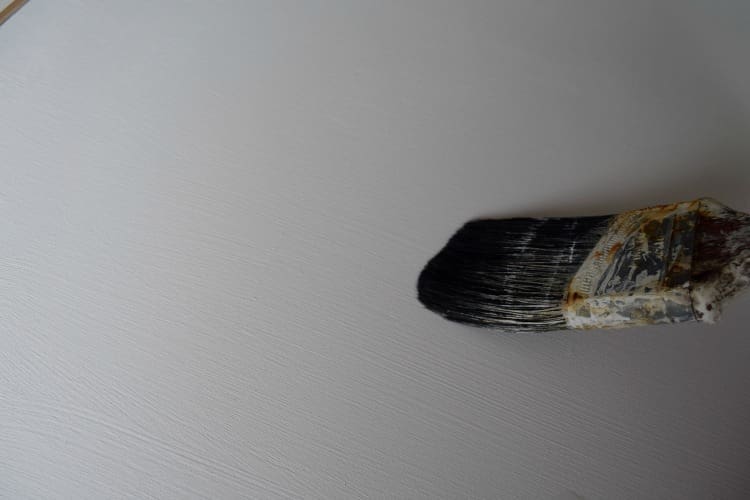 2. Using coarse hessian, place several strips in the centre of your artwork and use your medium size brush to apply black paint. The less perfect you paint, the better your artwork will look — think raw and moody.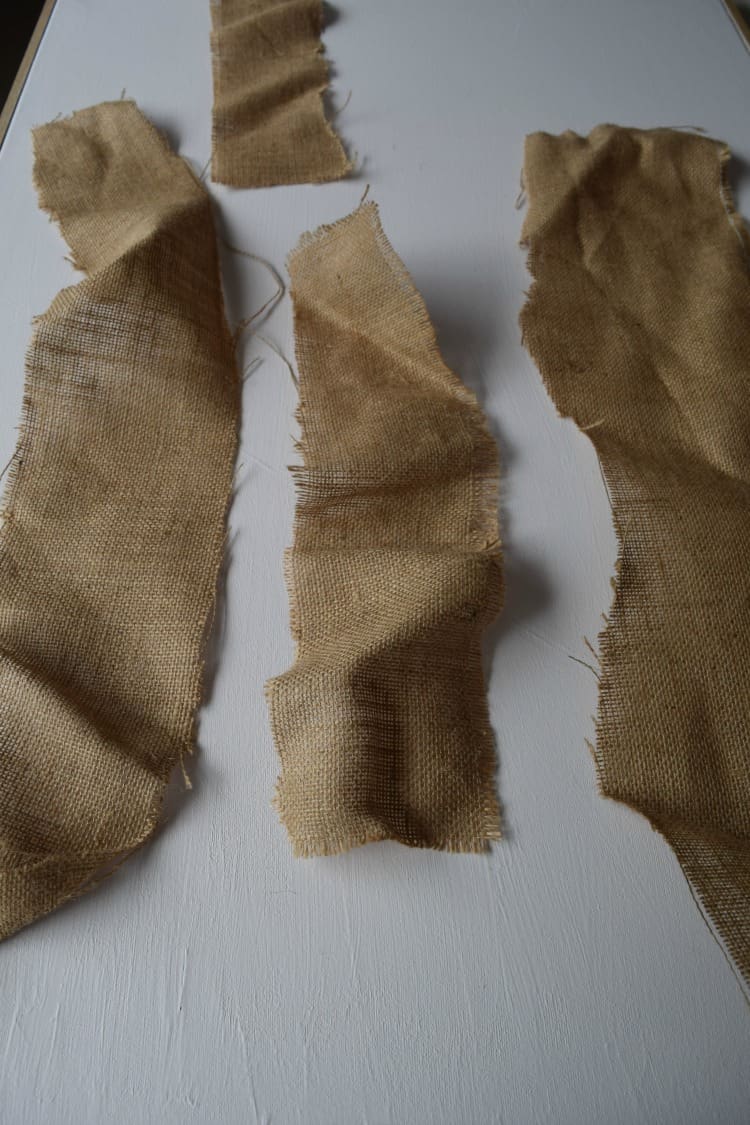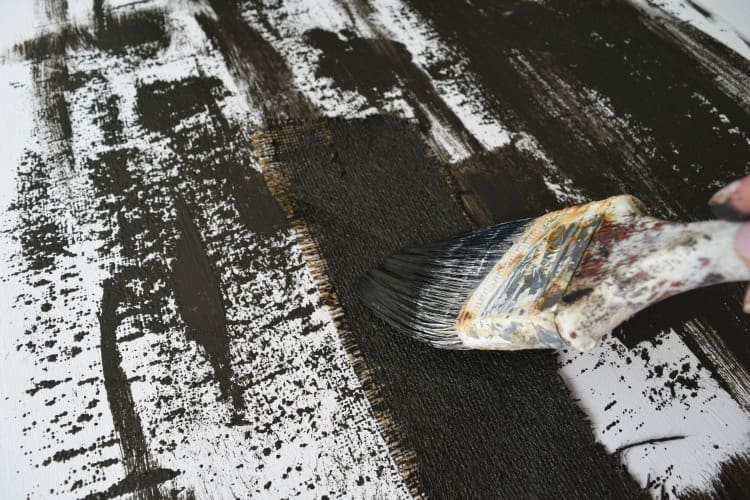 3. Create a box frame using Tasmanian Oak cut to size. Miter the joints by cutting the ends at a 45-degree angle.
Tip: we suggest cutting the timber at least 5mm longer than you think you'll need. That way you can place all the timber around the frame and shave off additional length where needed.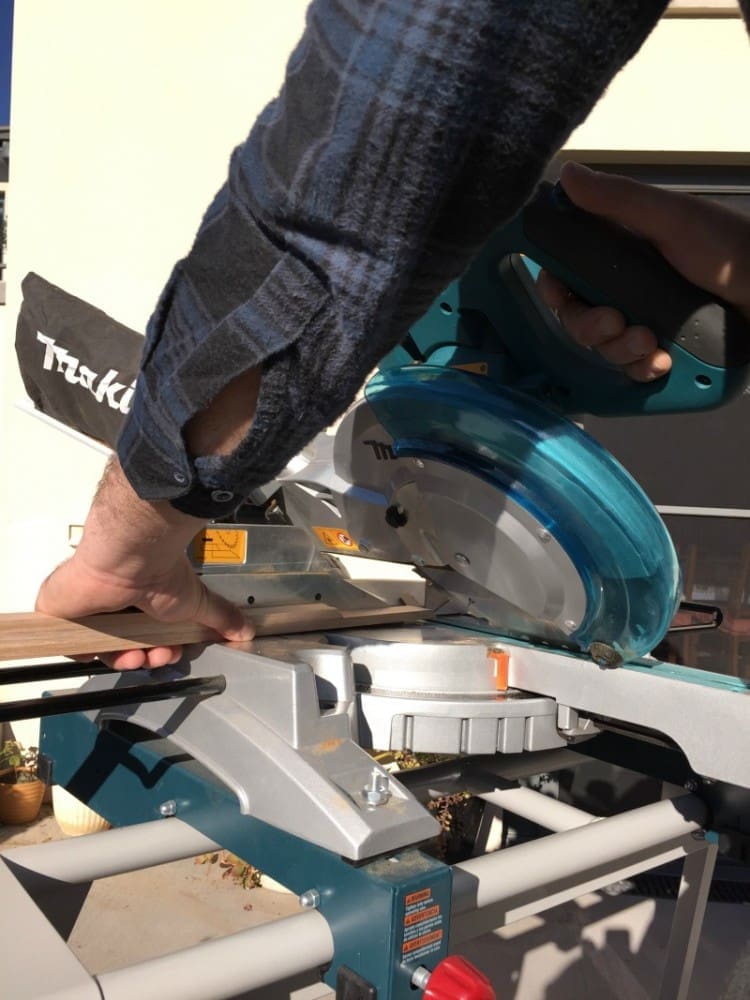 4. Apply a small amount of T-Rex or different ultra strong glue to the inside of each timber strip and secure against the artwork with clamps. Once dry, remove the clamps and lightly sand the corners for a perfect finish.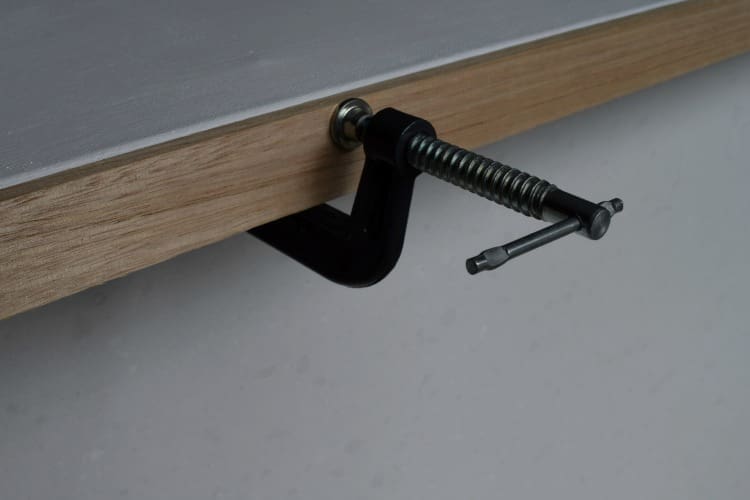 Voila! Your unique piece of art is done and ready to hang (or rest) with pride in your home. We've layered ours with other monochromatic pieces, like this 'Own it' print from Yorkelee Prints.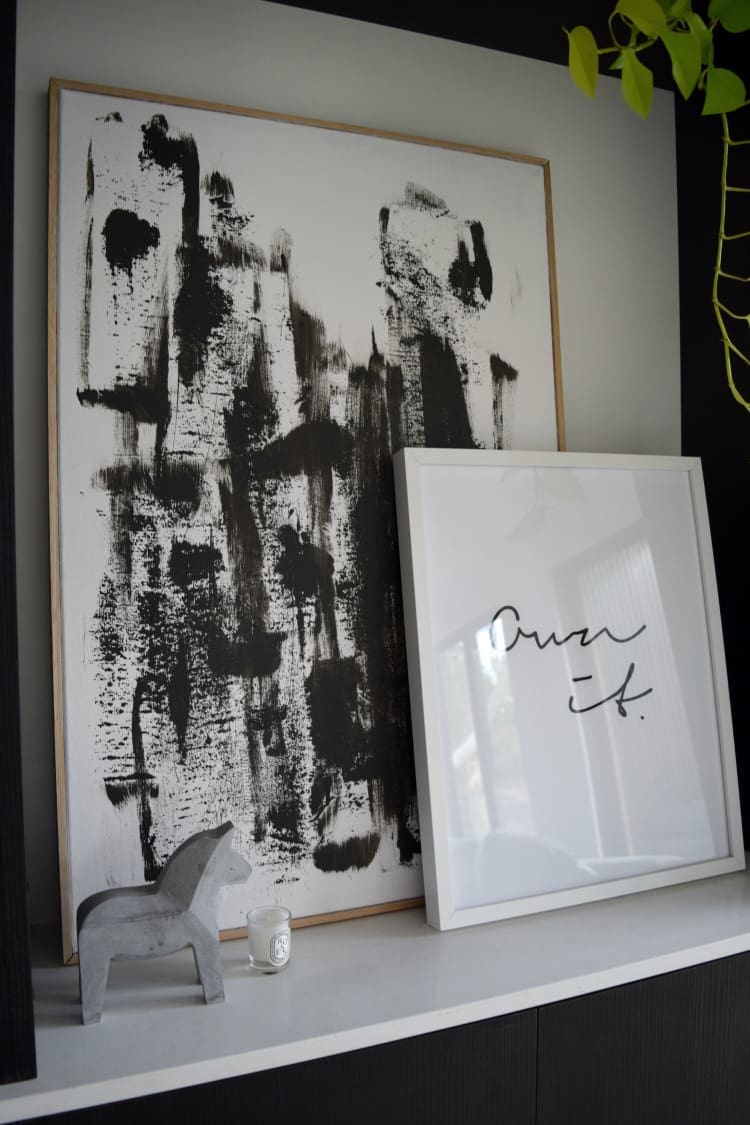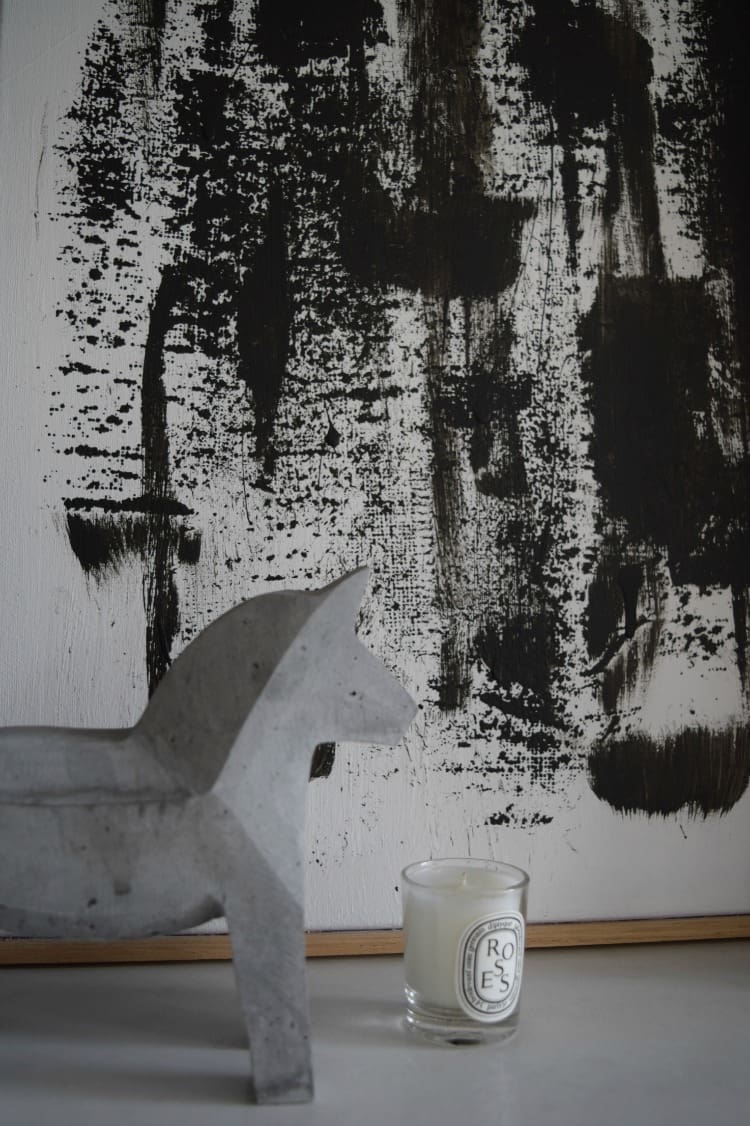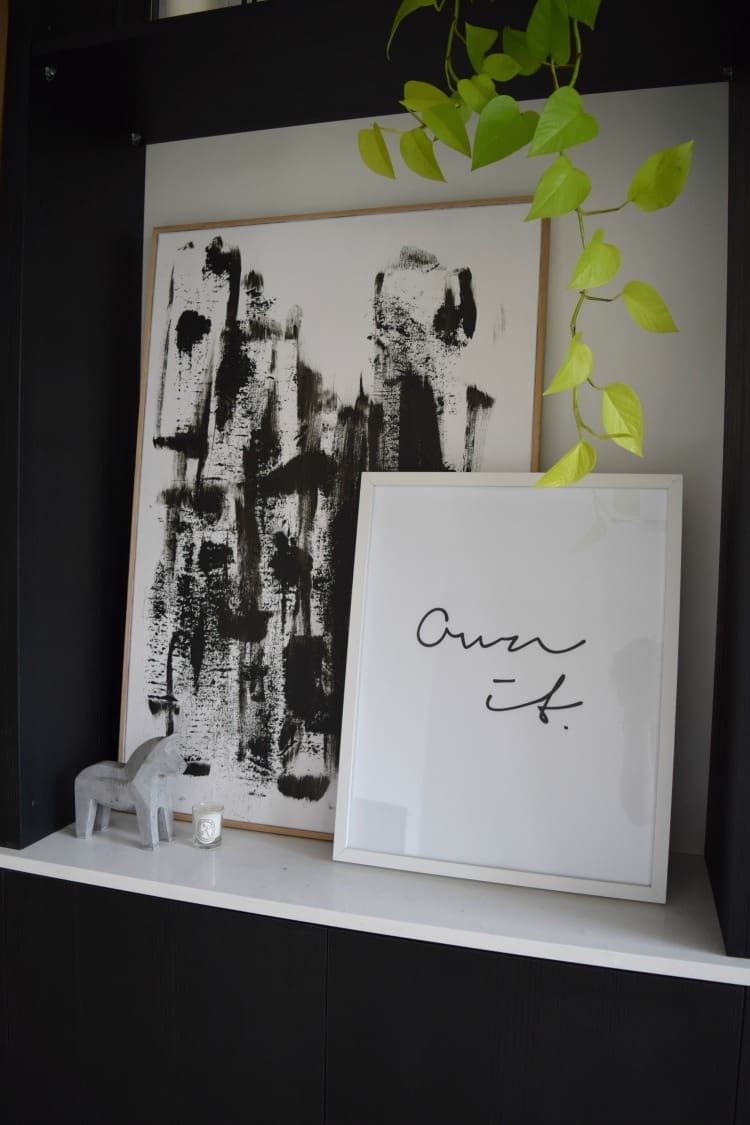 What do you think of this simple black and white artwork tutorial? Have you been inspired to DIY your own artwork?
Check out more DIYs
Style Curator
https://stylecurator.com.au
Style Curator is an award-winning blog about the pursuit of a stylish home. Founded by Gina Ciancio, a social media adviser turned blogger and Interior Designer, we share our favourite home products, tours of designer homes, interviews with artists and experts in the design industry and other stylish news. Subscribe to our e-newsletter for weekly highlights!
Sours: https://stylecurator.com.au/ridiculously-simple-diy-minimalist-black-and-white-artwork/
When you move into a new home, there's always that moment when you stare at your blank walls, wondering how you'll fill them and give them personality. And as fun as it is to track down wall art from retail stores, we'll suggest another way to dress up your living room or bedroom walls: DIY artwork you can create yourself. It might sound kind of intimidating, but we're here to tell you that lots of DIY paintings, embroidery pieces, and abstract artwork isn't as hard to make as you think and can create a striking accent wall in your home. Actually, many of the projects we're sharing here from some of our favorite DIY bloggers around can be made in a weekend, an afternoon, or even an hour! Handmade ideas are also the perfect solution for adding interest to a gallery wall.
Making DIY wall art can also be a lot easier on your wallet too. Instead of springing for that expensive piece you spied in a catalog, you can create an oh-so-similar version for a fraction of the price, and you'll have the satisfaction of knowing you made it yourself. So block off some quality alone time, gather up your friends, or ask your little ones to join in on the fun, because it's time to make some DIY wall art.
Sours: https://www.countryliving.com/home-design/decorating-ideas/g31153820/diy-wall-art-ideas/
Simple DIY PAINTINGS (watercolor + acrylic art) - XO, MaCenna
Make Your Own: Minimalist Art
Minimalist art is my favourite and after seeing the response to my recent DIY artwork on Instagram, it's clear that you all love it too! What started as an experiential piece has added some much-needed interest and texture into a previously bland and blank entrance space. Although it takes time to build up the layers, it's a really fun and therapeutic process that I believe anyone will be able to make. So without further ado, you will need:
A box canvas (any size, I used 150x100cm which I've linked here)
Interior powder filler (not premixed, I used approximately 6kg)

Water

Scales

A spoon

Mixing bowl

Spray paint (optional should you wish you alter the colour)
Step 1: PREP TIME
Firstly prepare your workspace because it will get messy, I placed a huge piece of cardboard underneath the canvas and turned my guest bedroom into a temporary art studio. You will need plenty of space to walk around the canvas as you'll be manipulating the mixture in different directions and want it to look great from every angle.
Step 2: GET MIXING
Draw out a rough pattern on the canvas of the shapes you wish to create, I didn't because it was initially just an experiment and I felt comfortable freestyling but I think it would work better if you did. Mix the filler and water in the ratio of 50/50 or until it becomes similar to the consistency of a cake mixture. This is crucial so that you can comfortably pour and manipulate it. When mixing the filler, only prepare the amount you will need for each shape but don't worry if it's not quite enough. You will have about 20 minutes to work with the mixture so can always quickly mix up some more if need be.
Step 3: It's POUR TIME
It's time for the fun and therapeutic part, pour the mixture into the area you wish the cover. Grab your spoon and gently push the mix to the edge of the shape you require. By pushing it into the canvas fabric, it will bind the two materials together more and therefore prevent it from falling off. Make sure to run the mixture down the edges of the canvas to create a beautiful finish on every dimension.
Wait for approximately 10 minutes and then with the back for the spoon push a little of the mixture from the centre of the shape to the edges, repeat this process several times to create a ripple effect. This is the beginning of textured element of the art. For an alternative texture, add a little of the mixture onto the spoon and let it drip onto the shape below from different heights to create a raindrop effect which is equally as beautiful.
Repeat this process for the largest shapes on the canvas, it is key that they don't merge otherwise you will lose the uneven texture which contributes to the overall look, so pour at staggered times if necessary.
Then leave the canvas to dry for between 12-24 hours.
Step 4: FILL IN THE GAPS
Now that you have filled in most of the canvas, you will notice that there are gaps of varying sizes in between the shapes already poured, that look a little how the base of leopard print pattern looks. I saw this space as a ravine between islands but maybe that justs my exaggerative imagination, but that's what I am going to call it from now on! You want to fill this area with a lot less filler so that the different levels are obvious and so it doesn't become one flat plane.
Mix up the filler again, this time using a ratio of 60/40, or to the consistency of a semi-thick pancake batter. Using just a spoon this time, sparingly pour the mixture into the ravines, and ever so gently push it to the edges of the shapes. You want it to be as thin as possible almost like a coat of paint, wait for 5 minutes and then to add a little texture place your spoon over the partially dry mixture, wiggle and then remove it.
Now it may look complete, but leave the canvas to dry for at least 48 hours.
Step 5: hang your masterpiece
At this point you can choose to add some colour, I didn't as I found it to naturally be the perfect finish so haven't yet experimented, but just remember that the filler is incredibly porous so you might not get a consistent finish the first time you spray it.
Finally, your artwork is ready to hang! It will feel incredibly fragile, which is why I don't recommend making a frame for it as you will risk cracking it. However, it will be secure enough to hang as is, just be delicate when doing so. The natural bounce that comes from the box canvas fabric will prevent it from cracking, I just don't recommend you hang it in an area where it is likely to be bumped!
Share Your Creations
I would love to see what you make and how you interpret this technique on different scales, so please make sure to tag my account @annabel.field to show me your creations! I found it an incredibly therapeutic and rewarding process, and I really hope you do too!
Sours: https://www.interioraid.com/sourcebook/make-your-own-minimalist-art
Minimalist painting diy
DIY Minimalist Abstract Art
About Hallstrom Home, All Posts, Bathrooms, Bedrooms, Crafts, Crafts & DIY, Dining Room, Fashion, Furniture, Gifts, Home Projects, Kitchen, Laundry Room, Living Rooms, Mudroom, Painting, Painting, Projects, Re-Purposing Furniture, Tips, Wedding ·
We loved Claire's Minimalist Wall Art Tutorial last Thursday so much we had to get another one of her creations shared! Here is Claire's DIY Minimalist Abstract Art let me know what you think about us sharing her projects!
Be sure to sign up for my email to get new recipes, crafts and home ideas in your inbox, plus access to our free printable vault! *This post contains affiliate links.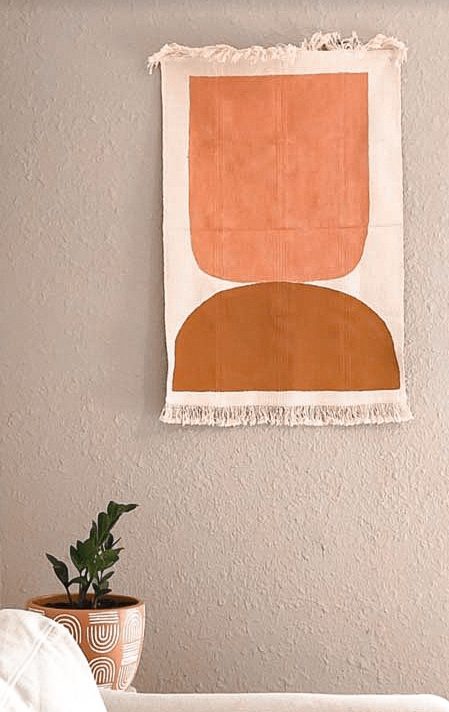 How to Create Minimalist Abstract Wall Art
Supplies:
Ikea Rug or any type of cloth canvas
Paints
Brushes
This wall art was super easy for Claire to create. Ikea had this simple white rug and almost any store carries paints and brushes so she got right to work one evening and finished. Paint some blobs on and call it good. Claire said a lot of her inspiration came from Pinterest so if you're looking to hand make some decor and need some easy inspiring pieces, Pinterest is the place to be.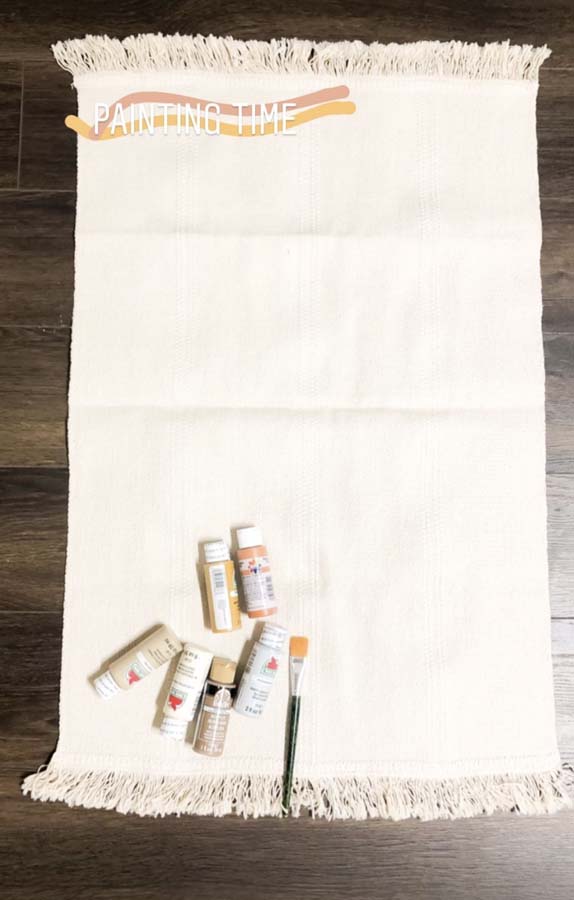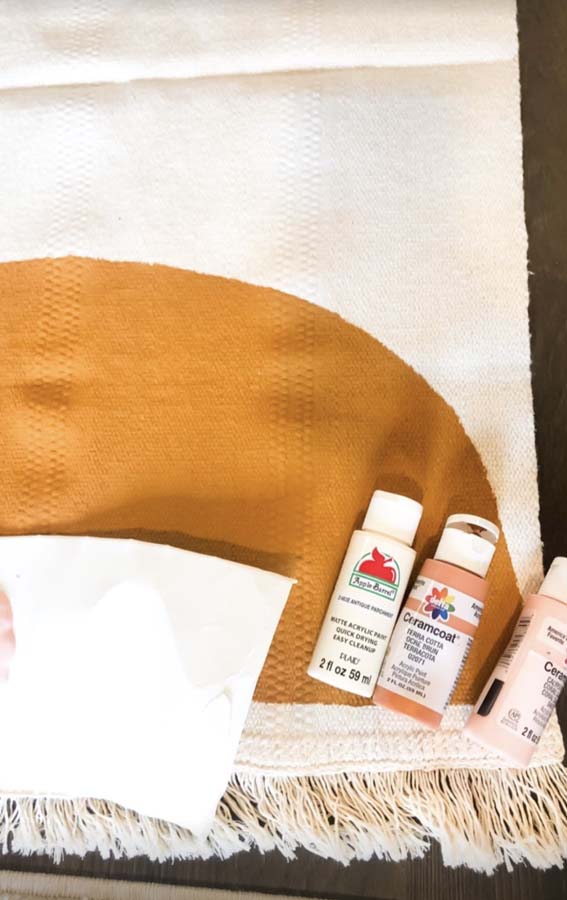 Hygge Style Tips
Hygge style is filled with lots of natural colors. From burnt orange to grays and whites. Claire's home is filled with cozy natural pieces that make it comfortable. If you want to see more of Claire's home click here.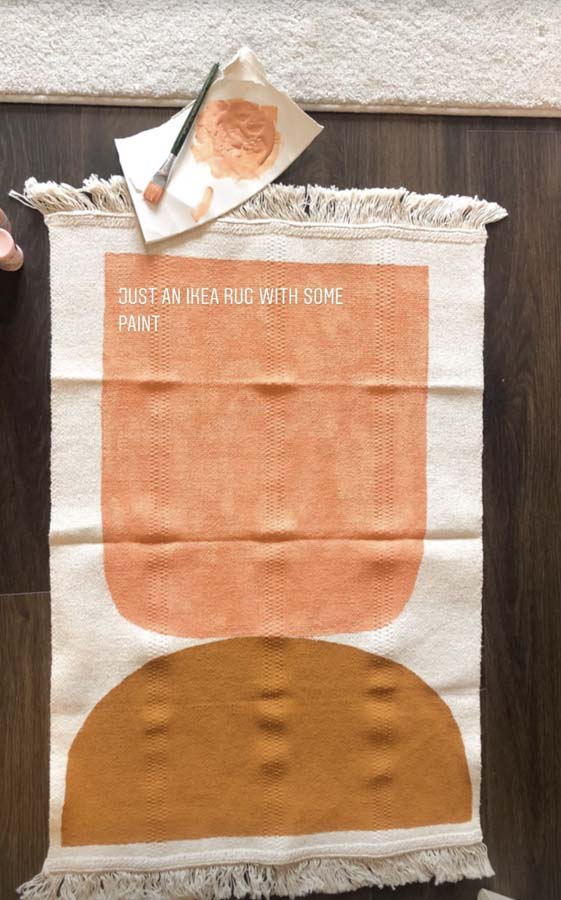 Hand Crafted Decor
Hand crafted decor is so special when you make the pieces yourself. There is always a little story behind each project and it is so inspiring to watch and see others create. I believe it is so good to have something you can do to ease your mind off of busy life, especially since Covid 19! I know for myself it is so easy to get wrapped up and stressed out with what's going on. But when I can go up into the shop and start painting it just goes away!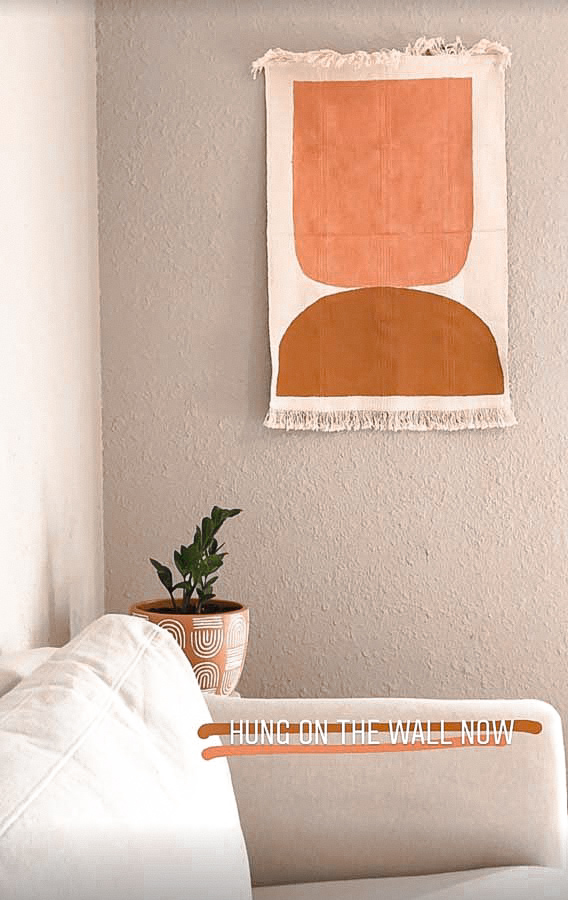 Easy minimalist modern DIY's
Claire still has this piece hanging in her living room! Just look how nice this looks. We have a bunch more DIY's here on the blog for you to check out! Thanks for stopping by!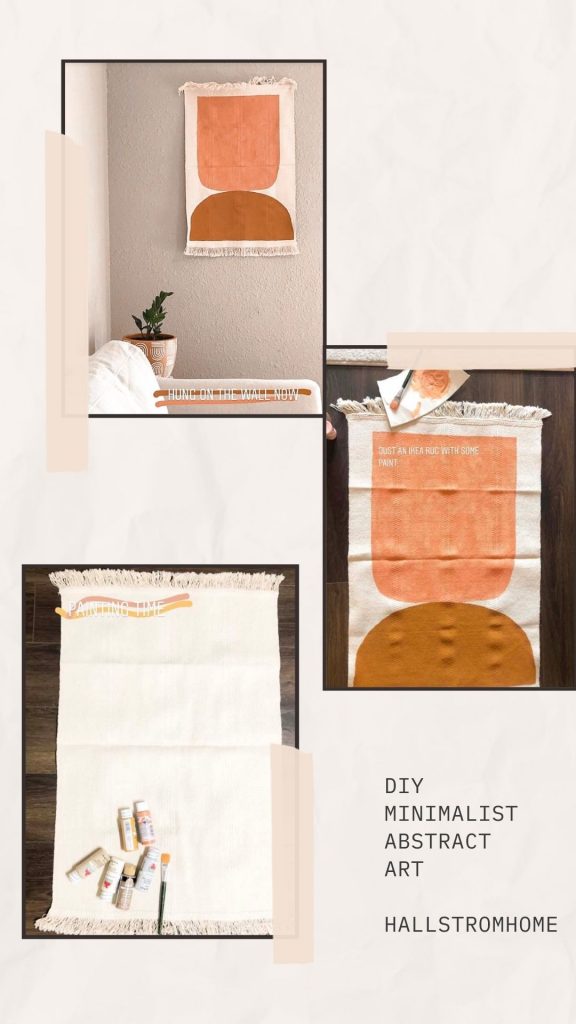 Be sure to Share or Save!
In: About Hallstrom Home, All Posts, Bathrooms, Bedrooms, Crafts, Crafts & DIY, Dining Room, Fashion, Furniture, Gifts, Home Projects, Kitchen, Laundry Room, Living Rooms, Mudroom, Painting, Painting, Projects, Re-Purposing Furniture, Tips, Wedding
Sours: https://www.hallstromhome.com/diy-minimalist-abstract-art/
DIY Minimalist Textured Canvas ♥
Less is more. Are you a person who follows this philosophy when it comes to your interior? We at Decoist love the clean look of minimalist design. Whether your entire home boasts minimalist style or you prefer to purchase one or two pared-down pieces, showcasing a bare bones look has its benefits. When you strip away the layers, you can see each detail clearly–that's one of the perks of minimalist art.
Today we showcase minimalism in the art realm by taking a look at the many possibilities it offers, by exploring sources for purchasing minimalist art, and by highlighting a few DIY projects that can help you get the look for less. Read on for more details…
Minimalist Art Inspiration
Why go minimalist with your artwork? If you enjoy uncluttered spaces, clean lines or bold shapes, this look just might be for you. What can minimalist art add to your interior? For one thing, color, as shown below! [photography by Earl Carter, from Australian Interior Design Awards]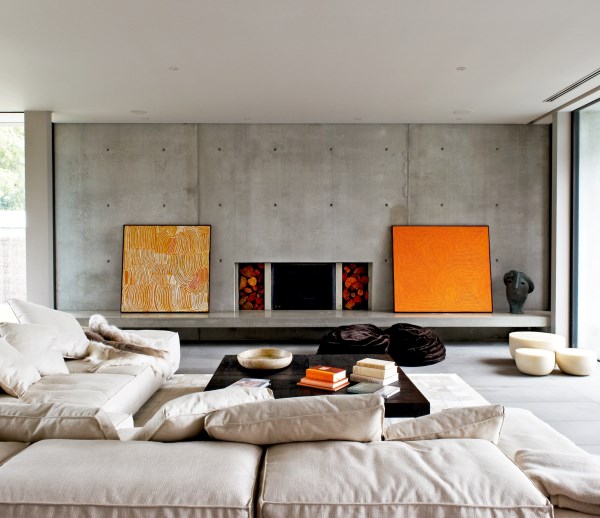 Minimalist artwork can also play up or introduce a specific motif, such as "geometric". In the next featured image, we see a standout piece featuring a faceted hexagon. The result: a bold statement that doesn't overpower the space. [from Kate Hayes Design]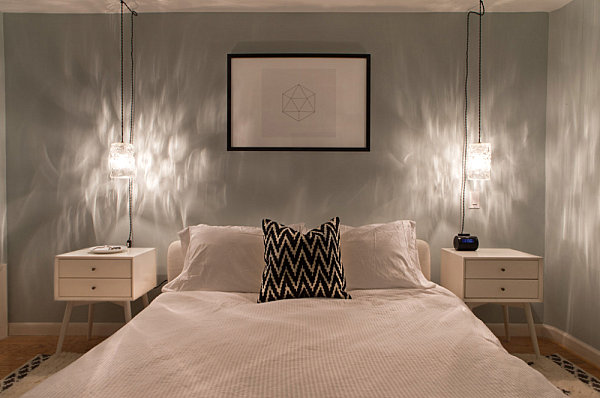 Even eclectic rooms can benefit from minimalist design on the walls, as shown below by the gallery-style displays of minimalist art in the next two images. Not to mention, the striped artwork reinforces the striped pattern on the rug, which helps tie the space together. [via Lonny]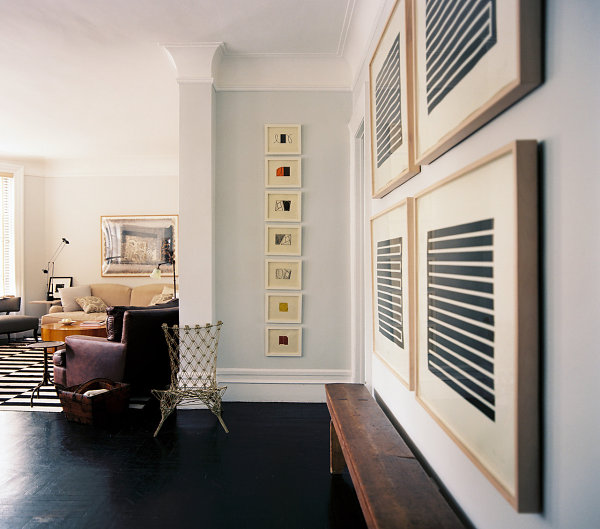 Purchasing Minimalist Art
Are you hooked yet? You may be ready to buy minimalist artwork, but where do you start? If your budget isn't constrained, check out local art shows and galleries. Research artists and styles that fit your aesthetic. If you're on a tighter budget, no worries. There are plenty of amazing sources for purchasing minimalist art, including Etsy. Below we see vibrant shades of orange and blue in a piece called Eclipse from Etsy shop Poppy Loves Prints. This 8 x 10 piece is purchased as a download–you print it out!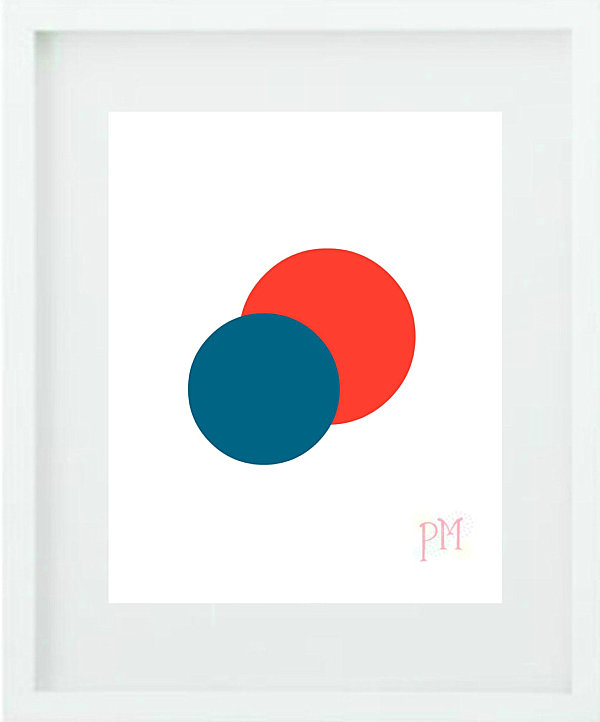 One current unique trend (and an affordable one at that) is the minimalist movie poster, which embraces the challenge of reducing a film down to a single image. Below we see two posters from the webshop of Jamie Bolton. Oh how we love '80s movies. especially those that dabble in the realm of sci fi!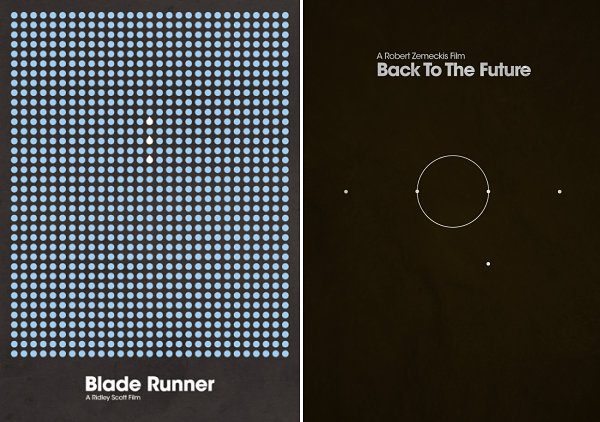 Minimalist art doesn't have to be confined to flat surfaces. Introduce some metal into the mix with the Ajna Wall Hanging from CB2, crafted of black powdercoated iron with wire chords. Purchase more than one and display the pieces against a painted background: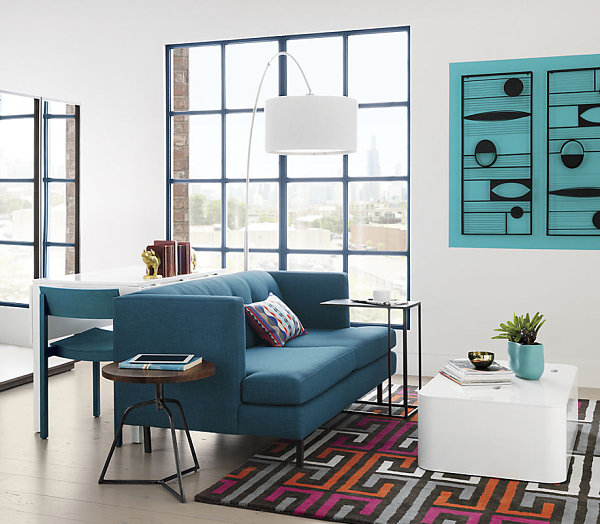 Yes, you can always find art with a minimalist slant at top retailers, including Z Gallerie. This Sea Urchin Shadowbox features a collection of shells on a linen background, framed by clean-lined distressed wood: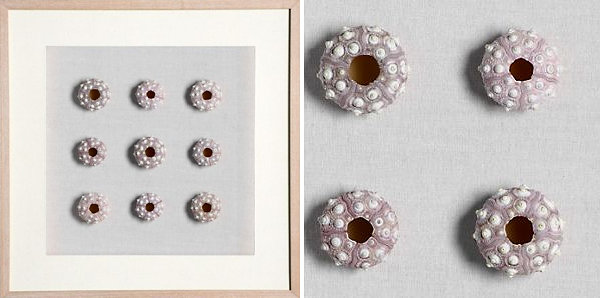 Minimalist Art DIY Tutorials
Feeling crafty? Consider making your own minimalist artwork. Not only is this a budget-friendly option, it will result in a piece with true personality. And one that you can be proud of! Below we see a Simple But Striking DIY Painting from Dans le Townhouse (this tutorial offers a series of easy-to-follow steps)!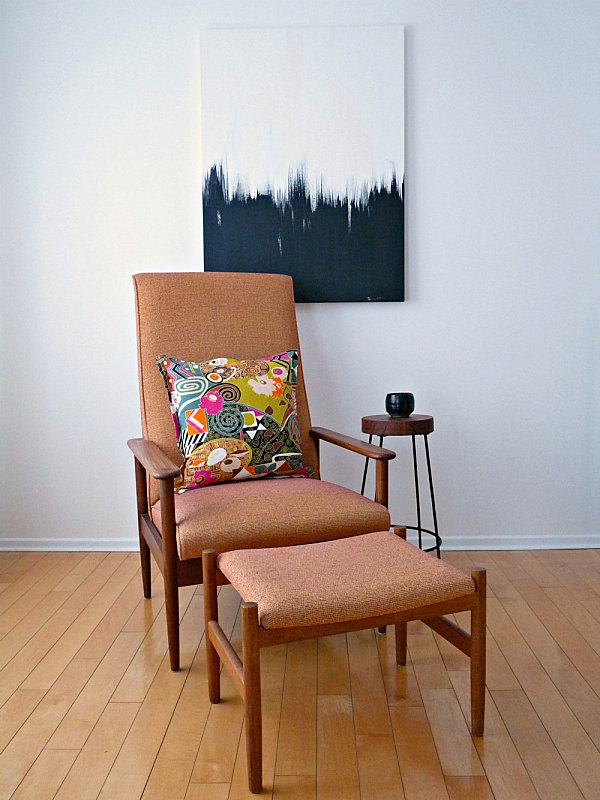 Let the phases of the moon be your guide with this Silver Moon Phases Wall Art created by Mandi of A Beautiful Mess. So simple, yet there's so much depth. This work of art is also ideal for kids' rooms, especially if your little ones love astronomy.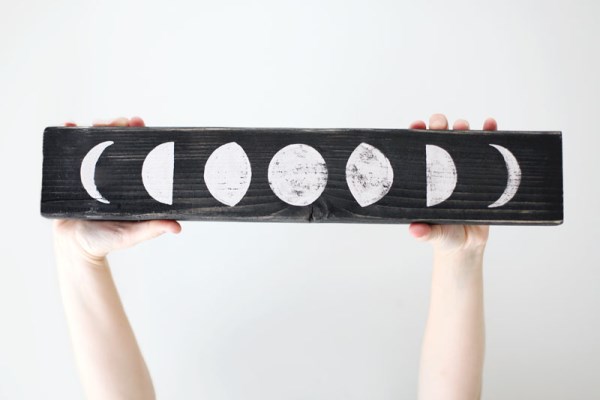 Wooden sticks, a drill, a needle and thread are key supplies for this DIY Wall Decoration from Ohoh Blog, which takes the hexagon to new heights. The result: a cube that can instantly become the focal point of the room!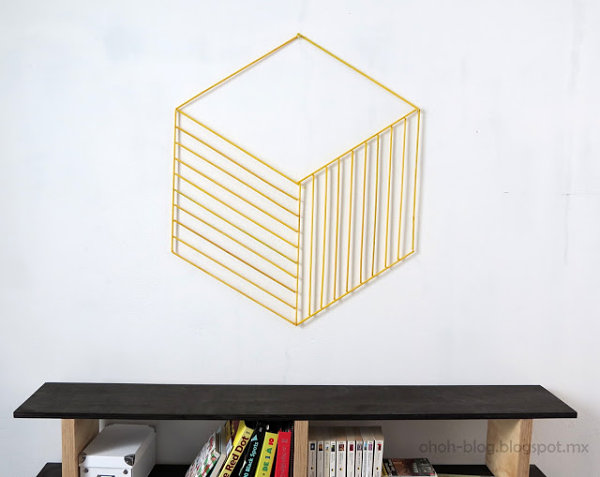 We end with an earthy yet colorful design idea from Ty Pennington. Sticks and fallen branches become minimalist works of art with the help of strategically placed paint. Easy, modern and unforgettable. [from Ty Pennington Photography via Kim Lewis Blog]
When it comes to minimalist art, are you likely to browse it, purchase it, or put your art skills to the test? We at Decoist think all three paths are winning solutions to your design dilemma!
Sours: https://www.decoist.com/2014-06-12/minimalist-art-ideas/
Similar news:
DIY Black and White Minimalist Art
Another small–and inexpensive–change to our living room that might encourage you to get out your paintbrush. I've been wanting to change up the art over our mantel to make everything "flow" a little better. There's a lot of pattern going on now with the sofa, pillows and new upholstered screen. I felt like the art needed to be simplified so I decided on something black, white and minimalist once I found this framed art at a thrift store.
It was the exact size I needed, was already professionally matted and I loved the frame. Even better, it didn't have a price tag so they sold it to me for a whopping $12.
Here's a better look at how all of it works together:
As far as the actual painting process goes, I started by sketching lots of different shapes on paper until I figured out where I wanted to start. I flipped over the board that the original print was adhered to and painted directly on that. I started with white, adding texture as I went. Nothing about this is–or should be–perfect. (I used a random piece of mail for my straight edge. Really professional all the way. . . )
I used a paint pen to outline my shapes before I sponged black acrylic to fill them in. My final step was to go back and outline everything again with the pen to make it look crisp. I also painted the mat with a sponge brush. It's one of my favorite tricks!
But the most important part of this process? Propping it up on my mantel and stepping back to see what it still needed. I kept adding shapes until it felt finished. (I also got lots of unsolicited opinions from my kids along the way.)
Filed Under: artwork, DIY, living room, our home, Simple Design IdeasTagged With: art, decorating, DIY, living room
Sours: https://emilyaclark.com/2021/07/diy-black-and-white-minimalist-art.html
407
408
409
410
411