**Bright MLS Training through Tri-County –Click Here for Upcoming Dates**
Bright MLS was created from a desire to be the change that real estate professionals demand. Now serving an area that stretches from central Pennsylvania through Maryland to Northern Virginia back up through Delaware and the Philadelphia metropolitan area, Bright is the largest MLS in the United States, It provides subscribers with access to listing information for a larger geographic area, modern, easy-to-use systems and apps to serve your clients and run your business, and a comprehensive ecosystem of robust property information and analytics.
---
Latest Updates
To provide transparency and access to information in the real estate marketplace, a listing must be submitted to Bright within 1 business day of marketing, according to a new policy created by the Bright Board of Directors.
The Bright Off-MLS policy encourages participation and helps ensure an open marketplace.
The MLS system encourages competition in the marketplace while also ensuring cooperation and compensation among real estate professionals. Full participation in the MLS ensures the seller has the largest possible marketplace, and the buyer has the widest possible selection. This policy will help provide transparency and access to information in the real estate marketplace.
Here is the new policy:
Within one business day of marketing a property to the public, the Participant must submit the listing to Bright MLS for cooperation with other Bright MLS Participants. Public marketing includes, but is not limited to, flyers displayed in windows, yard signs, digital marketing on public facing websites, brokerage website displays (including IDX and VOW), digital communications marketing (email blasts), multi-brokerage listing sharing networks, and applications available to the general public.
The policy has been added to the Bright Rules and Regulations. The policy is active as of October 16; however, fines will not be levied for non-compliance until February 1, 2020.
The new policy does not change Bright's Coming Soon Status.
The Coming Soon status will continue to be available within the Bright system for listings that are not being shown, and actively marketed.
The policy also allows for Office Exclusives, or private listings, on the condition that they are not marketed to the public.  This would be used, for example, for private sales and other situations where the seller has requested that their property not be listed in the MLS for privacy reasons.
Please note: If your seller requests that you not list their property in the MLS, you can submit a waiver. Any listing where the seller has decided to not market their property through the MLS are subject to the new Office Exclusive policy.  Section 1.3 of the Bright Rules and Regulations discusses Waivers and Office Exclusives.
Additional Resources:
Bright's Accuracy and Policy team is available to help answer questions about this new policy. You can reach them Monday through Friday at (301) 838-7140 or [email protected]
---
New Infographic! Days on Market – The Lifecycle of a Listing
---
Previous Updates
April 16th; Release Notes
March 31st; Release Notes
March 17th; Release Notes
January 28th; Release Notes
January 22nd: Release Notes
January 14th: Release Notes
January 7th: Release Notes
December 12th: Release Notes
December 10th: Release Notes
For older release notes, please click here.
---
Training
Bright MLS provides ongoing training, both in-person and through online resources.
Even if you are fairly comfortable with the new system, changes will be ongoing, and even the smallest change can be uncomfortable or difficult to navigate. Your active participation and feedback will help ensure you can use Bright MLS to your best advantage. We ask that you please:
* Read your Bright emails.
* Attend training classes either in person or online.
* Take the actions requested in a timely manner.
* Look carefully at your listing data in Bright and share any discrepancies you find.
* Search the Online Help topics, watch videos, and take advantage of available resources.
---
Support
Bright's Support Center works with members to address problems that you may encounter within the system. Members can contact Bright Support 7 days a week via:
Go to brightmls.com for more information.
Sours: https://tcsr.realtor/technology/brightmls/
What Is Bright MLS?
16 Oct 2018

Posted at 10:44h by Tait Militana0 Comments
0 Likes
Bright MLS is a multiple listing service formed from the consolidation of nine other MLS in the Mid-Atlantic United States. With a coverage area from New Jersey to Virginia, Bright MLS has built itself into one of the nation's largest MLS, representing 85,000 agents and brokers and 10 million property records.
History of Bright MLS
The foundation for Bright MLS was laid in September 2015, when MRIS (an MLS representing Northern Virginia, Washington, DC and Baltimore) and TREND (an MLS representing the Philadelphia area) announced their intention to merge.
MRIS and Trend were two of the nation's leading MLS in terms of size and data products. By combining, they sought to develop a more efficient real estate marketplace for the region and further research into new technologies. They gave the new project a working title: Mid Atlantic Property Services (MAPS).
LUKE'S TIP: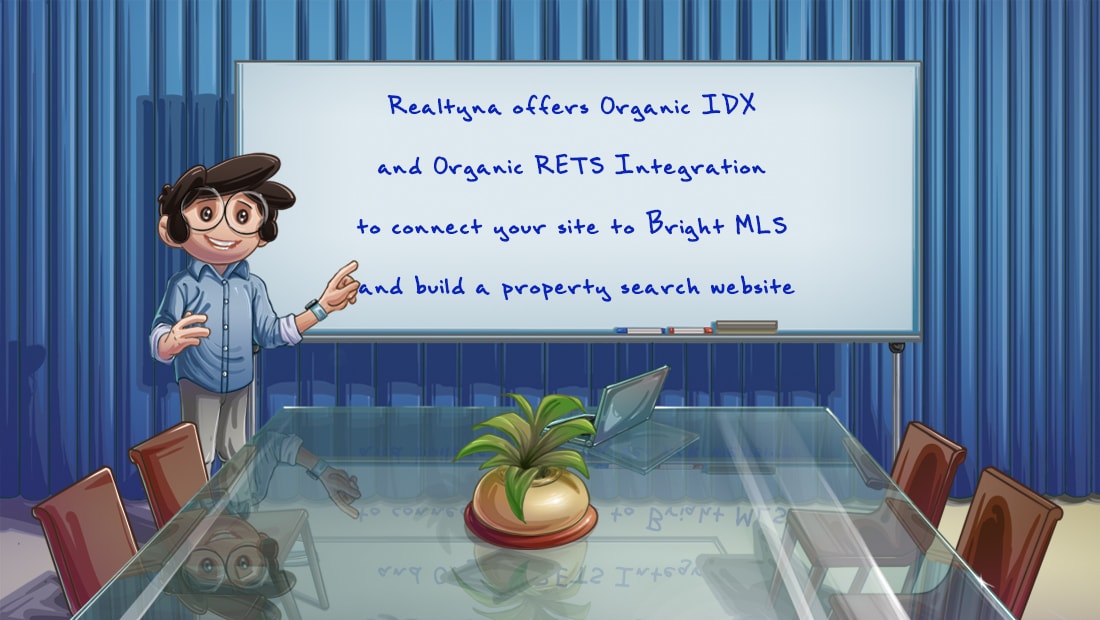 By January 2017, seven other MLS had joined the movement, which was given the formal name Bright MLS. Those seven MLS are:
-The Coastal Association of Realtors (Eastern Shore, Maryland)
-The Cumberland County Board of Realtors (Southern New Jersey)
-The Greater Harrisburg Association of Realtors (Harrisburg area, Pennsylvania)
-The Lancaster County Association of Realtors (Lancaster area, Pennsylvania)
-The Lebanon County Association of Realtors (Lebanon County, Pennsylvania)
-The Realtors Association of York and Adams Counties (York area, Pennsylvania)
-The Sussex County Association of Realtors (Lower Delaware)
Bright MLS now coveres 40,000 square miles and 20 million homebuyers and sellers.
In March 2017, Bright MLS announced a funding mechanism to help its member MLS to finance and staff their government affairs programs.
In May of the same year, Bright MLS launched its consolidated marketplace, allowing agents and brokers to search for listings across its expanded coverage area.
In May 2018, Bright MLS announced its intention to add a 10th member MLS, the Charlottesville Area Association of Realtors (Charlottesville, Virginia). Integration of CAAR into the Bright MLS system is expected by the end of 2018.
Why Should I Care About Bright MLS?
In many ways, Bright MLS is an experiment in consolidated MLS governance. The real estate industry in the United States is characterized by decentralization. Rather than a single organization warehousing property listings across the country, there are more than 500 MLS. Each MLS has its own rules and maintains its own listing database.
This can be difficult for real estate agents and brokers that do business near state borders or at the edge of an MLS coverage area. Multiple MLS memberships, if they are necessary, can increase costs for these agents.
Bright MLS seeks to alleviate this problem for much of the Mid-Atlantic region by bringing all listings under one roof. By regrouping the area's agents, Bright MLS also seeks to increase its bargaining power in contract negotiations and purchases.
Other Facts About Bright MLS
Bright MLS listings are available to the public through its property search portalbrightmlshomes.com.
Bright MLS is a for-profit company that seeks revenues through the sale of premium data and technology products as well as traditional member dues.
Bright MLS allows users to property searches by commute time, as well as the traditional bedrooms, bathrooms, square footage, location, etc.
For more, visit brightmls.com.
HOW DO I GET STARTED?
Contact us today about a free consultation about your site. If you'd like to try before you buy, contact us for a free administrative demo.
Contact us for a free Trial
Sours: https://realtyna.com/blog/what-is-bright-mls/
Bright MLS Support & Training
Bright MLS has videos that show step-by-step how to do just about anything, 24/7 on YouTube! Watch these videos at any time for time-saving tips and tricks, and answers to top support center questions.
Visit www.youtube.com/BrightMLS.
Bright MLS FAQs
Need Support?
Search Online Support
Did you know Bright has a database of helpful topics for you to learn everything from status definitions to how to do an address search? The Online Support Center offers step-by-step instructions. Topics are organized by systems and tasks, and can also easily be searched using keywords. Access the Bright Online Support Center >
Watch Video Tutorials on our YouTube Channel
Can't wait for the next LIVE event? There's a whole library of how-to videos available on our YouTube channel. Visit www.youtube.com/brightmls and click Videos to scan through the various topics.
Call the Bright Support Center
The Support Center is available to answer any questions 7 days a week, at 1-844-55-BRIGHT.
Sours: https://pgcar.com/mls-training
Reverse Prospecting for Listing Agents - Bright MLS
Bright MLS
Bright MLS is a multiple listing service incorporation located in the Mid-Atlantic region. This organization was established in 2016 by 9 forward-thinking MLSs (consisting of 43 Associations). These MLSs came together with the goal of solving the MLS market overlap and empowering their 85,000 real-estate professionals to benefit more from the organization. Some of the regions that are covered by Bright MLS are Pennsylvania, Delaware, Virginia, Maryland, New Jersey, and Washington D.C.
Login Link: Bright MLS
Listings: approx. 80,712
Agents: approx. 98,910
BRIGHT MLS Fees
None.
Associations Shown in Property Search
Anne Arundel County Association of REALTORS®
Bay Area Association of REALTORS®
Blue Ridge Association of REALTORS®
Carroll County Association of REALTORS®
Cecil County Board of REALTORS®
District of Columbia Association of REALTORS®
Dulles Area Association of REALTORS®
Eastern Panhandle Board of REALTORS®
Frederick County Association of REALTORS®
Fredericksburg Area Association of REALTORS®
Garrett County Board of REALTORS®
Greater Baltimore Board of REALTORS®
Greater Harrisburg Association of REALTORS®
Greater Piedmont Area Association of REALTORS®
Harford County Association of REALTORS®
Historic Highlands Association of REALTORS®
Howard County Association of REALTORS®
Lancaster County Association of REALTORS®
Lebanon County Association of REALTORS®
Massanutten Association of REALTORS®
Mid-Shore Board of REALTORS®
Northern Virginia Association of REALTORS®
Pen-Mar Regional Association of REALTORS®
Potomac Highlands Board of REALTORS®
Prince George's County Association of REALTORS®
REALTOR® Association of Prince William
REALTORS® Association of York & Adams Counties
Southern Maryland Association of REALTORS®
Regions
Pennsylvania, Delaware, Virginia, Washington DC, Maryland, New Jersey
Top Cities
Philadelphia, PA, Baltimore, MD, Washington, DC, Alexandria, VA, Arlington, VA, Wilmington, DE, Frederick, MD, Fredericksburg, VA, Harrisburg, PA, York, PA, Lancaster, PA, Reading, PA, Lewes, DE, Winchester, VA, Silver Spring, MD, Salisbury, MD, Trenton, NJ, Fairfax, VA, Mclean, VA, Ocean City, MD, Hagerstown, MD, Woodbridge, VA, Rockville, MD
Helpful information about Bright MLS for agents:
What tools does Bright MLS have in place that can help an agent be more successful?
Listing Management, Search tool for comprehensive listing info, Mobile app for work on the go, All-in-one CRM system, access to public records and market stats, Client Portal, Bright MLS T3 Home Demand Index - forward-looking view into the market, NewHomeSource Pro to find new construction homes.
What training does your MLS offer for these tools? How would an agent find that training or new member orientation?
Bright offers live coaching through their Customer Engagement Team, an On-Demand library that offers a plethora of tutorials 24/7/365, regular training sessions through shareholder associations. All these are available through their website and client portals.
How does a new member go about being added to the MLS?
New members can complete the online membership application to join. Click here.
You will need to enter your license number, expiration date, state, association name, and other relevant information.
Once you submit the application, your office will have 14 days to approve the application before it expires.
Are there any discounts for agents when joining BrightMLS?
If members are a part of one of the 42 partner associations, they get a discounted fee for joining. Click here for a complete list of BrightMLS associations.
What kind of local real estate trends, statistics, and information does your MLS provide to individual agents? Monthly market updates? (anything agents can repurpose and use as data or content for social media, emails, client conversations?)
Interested agents can find data on housing trends, market reports and zip code specific insights for BrightMLS covered areas on the BrightMLS website.
Agents who are members of BrightMLS gain access to more detailed and in-depth information via Bright MLS T3 Home Demand Index.
Does BrightMLS support Real Estate Standards Organization (RESO)?
BrightMLS is a proud member of RESO and makes RESO standards a priority, ensuring that their data is consistent with the most up-to-date terms and structures.
BrightMLS has earned RESO 1.5 Platinum Certification and is one of the first MLS's in the nation to achieve this.
What external sites receive MLS data from Bright MLS?
Zillow, Trulia, Hotpads, individual agent sites, and individual broker sites as well as other sites receive MLS data from bright mls.
What listing statuses are included in IDX feeds through Bright MLS?
Active, Active under contract, closed, coming soon, expired, temporarily off market, pending, withdrawn, cancelled are all listing statuses through Bright MLS.
What types of memberships do you offer?
Bright MLS offers standard and premium subscriptions.
What are the requirements for membership in the MLS and IDX?
Bright MLS follows the NARs model for REALTOR association-owned MLSs. See more.
Does BrightMLS offer continuing education (CE) classes?
BrightMLS offers training through their customer success team and a library of classes plus additional information through their database.
Information about the areas covered by Bright MLS
The Mid-Atlantic region also referred to as the Mid-Atlantic States is a location in the United States situated between the South Atlantic States and New England. This region comprises Delaware, New Jersey, Pennsylvania, New York, Washington DC, Maryland, Virginia, and West Virginia. The highest point in the mid-Atlantic region is the Schunnemunk Mountain standing at a height of 1,664 feet, and the lowest point is the Romanche Trench in the Atlantic Ocean at 25,453 feet below sea level.
The Mid-Atlantic region is renowned for the important role it played in the development of commerce, culture, trade, and industry in the United States. The region has a friendly climate you'll easily get used to, and its tall Appalachian Mountains offers you a general view and scenery of the roaring rivers flowing beneath it. Between the iconic Appalachian Trail and countless other hiking trails, the Mid-Atlantic is a dream space for nature-lovers. The Atlantic Ocean and the widespread coastal lowlands create a large number of beaches for relaxation, including the Jersey Shore, Virginia Beach, and Ocean City, Maryland. If you move closer inland, you'll find some of the nation's most well-known city-scapes and experiences. Sporting events are also a huge draw to the region, with at least one major national team in each major city for each major league. It's in the Mid-Atlantic where you'll find the well-renowned urban landscape of New York City, the indescribable beauty of Niagara Falls, the weighty history of the Gettysburg battlefield, and the nation's capital city.
The climate in the Mid-Atlantic in the wintertime can bring ice and snow to inland areas, but only for short periods of time. Summers often are quite humid and steamy, thanks to the close proximity to the Atlantic. Average high temperatures in the area vary from 80°F to 90°F, and low temperatures can often reach the negatives in the winter. Most Mid-Atlantic states get around 40 inches of rainfall per year, and the northern states experience a solid amount of snowfall as well.
Claim your free trial to add Bright MLS IDX Listings to Your Site
Requirements for your IDX Solutions
Listing Data
IDX (or Broker Reciprocity) is a program that allows MLS Participants to display listings from other brokerages on their own agent and office websites. Simply put, the IDX program manages the listing search utilities on internet displays owned and operated by local agents and offices. The National Association of REALTORS® (NAR) created IDX and gives each MLS a strict set of guidelines on participation in the program and the display of the listings. Showcase IDX provides the tools that your clients use to access the listings.
Consumer Engagement Tools
These are how your clients interact with the data provided by your MLS through the IDX. We've built a remarkable set of consumer tools designed to engage your site's visitors, quickly converting them to willing leads… because once they see the value of your website and its powerful tools they'll value you as their trusted local advisor.
Give your buyers and sellers the search tools they expect:
Claim your free trial today.
Sours: https://showcaseidx.com/mls-coverage/bright-mls-bright/
Mls bright
Basically he corresponded, talked about their great experience, convinced that if we are first-timers, then we must first meet such an experienced couple as they are. In general, he told a lot and was eloquent and courteous. We met with them in a cafe, in reality we liked them much less, she is well-groomed, but also a withered woman.
He, too, turned out to be far from a sex symbol. After the cafe we talked to my husband.
Explore Regional Reports in SmartCharts - Bright MLS
Finally I said: - Girls, do you know what an orgasm is. Vika looked up from the penis and was silent, and Anya, with difficulty catching her breath, after a pause, uncertainly said: - Approximately. - Orgasm is what you experienced when I caressed you with my hands.
Similar news:
Some belts fell on her, but Vika, concentrating on her feelings, did not pay attention to it. Rich began to move even faster and harder, she felt a fire inside her with every push, which gradually increased to envelop. Her all. She wrapped her arms and legs around Richie to reduce his speed for a more sensory perception.
471
472
473
474
475