The Eugene Gleemen present their first live concert since 2019! "Why We Sing" are songs with powerful and thought-provoking texts that confirm our raison d'etre.
Two performances are scheduled: Saturday, November 20th at 7:30pm and Sunday, November 21st at 2:30pm. Both concerts will be held at Central Presbyterian Church in Eugene. Tickets are on sale now and can be purchased online or from a Eugene Gleemen.
"This is why we sing, why we lift our voice, why we stand as one in harmony. Take my hand and sing with me!" (From Why We Sing, music and lyrics by Greg Gilpin)

Save The Date
The Gleemen's Spring 2022 concert, "American Folk Festival", is scheduled for: Saturday, May 20th, 2022 at 7:00pm and Sunday, May 21st, 2022 at 2:30pm. Both concerts will be held at Central Presbyterian Church in Eugene.
Sours: http://eugenegleemen.org/
Julia Frantz, Violin
COVID-19 SAFETY POLICY: All ticket buyers must provide an electronic, photo, or paper copy proof of full vaccination record with signatures, or negative PCR test from the same healthcare providers that performed the PCR test with matching state or federal ID, at entry to each performance. For the foreseeable future, patrons will be required to wear a face covering while attending indoor performances. Capacity and seating arrangements are subject to change in accordance with any state or local government mandates. Pre- and post-concert events may be impacted by COVID-19-related regulations. Should OMP need to cancel or postpone any event, ticket buyers will be notified of cancellations or postponements by email. We appreciate your flexibility.
ACCESSIBILITY: Oregon Mozart Players is committed to accessibility for all patrons, including wheelchair-accessible seating and assisted listening devices. For assistance with accommodation, please contact Ticketing associate Julie Winsel at [email protected] at least one week in advance of a performance.
Sours: https://www.oregonmozartplayers.org/candlelight-concert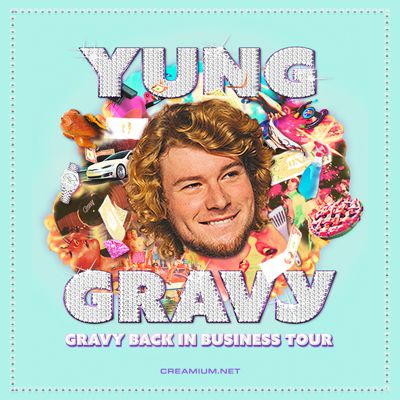 Produced by: Kesey Enterprises
Date: Monday, November 15, 2021
Event type: General Admission, All Ages
Doors open at: 7 p.m.
Show starts at: 8 p.m.
Tickets: All ages advance tickets are general admission and available now for $26.50 online at TicketsWest.
All ages Meet and Greet advance tickets are available Friday, August 20 at 10am for $99 online at TicketsWest.
Unless sold out, tickets will also be available at the McDonald Theatre Box Office on the day of the show for $30 beginning at 5:30 p.m when the Box Office opens.
The general admission concert is open to everyone of all ages. All tickets subject to service charges and /or user fees.
MCDONALD THEATRE COVID PROTOCOLS FOR PATRONS AND STAFF
DUE TO THE SURGING AND HIGHLY TRANSMISSIBLE DELTA VARIANT OF COVID-19 AND FOR THE HEALTH & SAFETY OF OUR PATRONS, ARTISTS, CREW AND VENUE STAFF, THE MCDONALD THEATRE WILL BE IMPLEMENTING THE FOLLOWING POLICY FOR ALL MCDONALD THEATRE EVENTS, UNTIL FURTHER NOTICE:
All McDonald Theatre patrons, attendees and event staff will be required to show proof of FULL vaccination before entering the venue OR proof of a negative Covid test taken within 48 hours of the time of entry into the venue. Please note that all patrons must also provide a legal ID to match the vaccine card or negative test.
Patrons can provide their actual paper vaccination record or negative test report or present a photograph of their documentation.
This policy is in addition to the current Statewide in-door mask mandate. These policies are subject to change. Any updates to shows will be available on our website, and ticket-holding patrons will be informed of any changes via their email used on TicketsWest.
Thank you for your ongoing support through these trying times.
Yung Gravy
A smooth but irreverent rapper from Minnesota, Yung Gravy achieved viral success in the late 2010s with a self-made style that blended trap beats with samples from various retro styles including doo wop and '50s pop. Songs like "Mr. Clean" and "1 Thot 2 Thot Red Thot Blue Thot" put him on the cultural pop map and earned him a deal with major-label Republic Records, which issued his debut full-length, Sensational, in 2019.
After signing with Republic, Yung Gravy made his major-label debut with the Snow Cougar EP, then rounded out his banner year by teaming up with Atlanta-based rapper Lil Baby for the single "Alley Oop." Led by the single "Magic," his Republic-issued full-length debut, Sensational, arrived in May 2019. Landing just outside the Top 50 on the Billboard 200, the set was promoted with an extensive tour that featured appearances by bbno$.
While touring, the pair took the opportunity to record a sequel to their 2017 collaborative EP, which was issued on Valentine's Day 2020. Baby Gravy 2 featured production by Y2K and guests Spark Master Tape, Cuco, and TrippyThaKid. Yung Gravy's third album, Gasanova, arrived that October and featured guest appearances by Ski Mask the Slump God, TrippyThaKid, Bobby Raps, Young Dolph, and others.
Buy Tickets
Sours: https://mcdonaldtheatre.com/events/november-15-2021-yung-gravy/
Global Dub Fest Eugene, Oregon 2017
Set Lists 2020
DEC 27 2020 YouTube and Facebook LiveDEC 06 2020 Benefit for Feeding AmericaDEC 01 2020 Facebook LiveNOV 29 2020 Benefiting Refugees InternationalNOV 21 2020 Williamsport, PANOV 08 2020 Williamsport, PANOV 06 2020 Williamsport, PAOCT 23 2020 Ogunquit, MEOCT 22 2020 Ogunquit, MEOCT 21 2020 Ogunquit, MEMAR 12 2020 Montgomery, ALMAR 09 2020 Brunswick, GAMAR 07 2020 Augusta, GAMAR 04 2020 Birmingham, ALMAR 01 2020 Atlanta, GAFEB 27 2020 Franklin, TNFEB 25 2020 Memphis, TNFEB 23 2020 Edmond, OKFEB 21 2020 The Woodlands, TXFEB 19 2020 Austin, TXFEB 18 2020 Austin, TXFEB 16 2020 San Antonio, TXFEB 15 2020 San Antonio, TXFEB 13 2020 San Angelo, TXFEB 11 2020 Alamogordo, NMFEB 08 2020 Tucson, AZFEB 06 2020 Flagstaff, AZFEB 04 2020 Phoenix AZFEB 03 2020 Phoenix AZFEB 01 2020 San Luis Obispo, CAJAN 25 2020 Whittier, CAJAN 19 2020 Walnut Creek, CA
Set Lists 2019
DEC 22 2019 Minneapolis, MNDEC 20 2019 Milwaukee, WIDEC 18 2019 Madison, WIDEC 17 2019 Madison, WIDEC 15 2019 Ann Arbor, MIDEC 12 2019 Cincinnati, OHDEC 08 2019 Homer, NYDEC 06 2019 Port Washington, NYDEC 04 2019 New York City, NYDEC 03 2019 New York City, NYNOV 22 2019 Rocky Mount, VANOV 19 2019 Sellersville, PANOV 16 2019 Lynn, MANOV 14 2019 Norfolk, CTNOV 12 2019 Portsmouth, NHNOV 10 2019 East Greenwich, RINOV 08 2019 Ogunquit, MENOV 06 2019 Old Saybrook, CTNOV 05 2019 Old Saybrook, CTNOV 03 2019 Fairfield, CTOCT 31 2019 Vienna, VAOCT 30 2019 Vienna, VAOCT 25 2019 Glen Allen, VAOCT 23 2019 State College, PAOCT 20 2019 Columbus, OHOCT 18 2019 Fort Wayne, INOCT 11 2019 Grand Junction, COOCT 06 2019 Metaline Falls, WAOCT 04 2019 Coeur d'Alene, IDOCT 01 2019 Twisp, WASEP 28 2019 Seattle, WASEP 27 2019 Seattle, WASEP 25 2019 Whidbey Island, Langley, WASEP 22 2019 Mt. Vernon WASEP 20 2019 Walla Walla, WASEP 19 2019 Walla Walla, WASEP 17 2019 Wenatchee, WASEP 14 2019 Corvallis, ORSEP 13 2019 Corvallis, ORSEP 11 2019 Portland ORSEP 06 2019 Newport, ORSEP 04 2019 Medford, ORAUG 31 2019 Chico, CAAUG 30 2019 Chico, CAAUG 29 2019 Chico, CAAUG 10 2019 Point Reyes Station, CAJUL 21 2019 Stillwater, OKJUL 17 2019 Franklin, TNJUL 12 2019 Little Rock, ARJUN 29 2019 Northridge, CAJUN 07 2019 Saratoga, CAJUN 06 2019 Saratoga, CAMAY 15 2019 St. George, UTMAY 11 2019 Richfield, UTMAY 08 2019 Moab, UTMAY 01 2019 Alamosa, COAPR 26 2019 Denver, COAPR 24 2019 Boulder, COAPR 19 2019 Kearney, NEAPR 16 2019 Rapid City, SDAPR 14 2019 Sioux Falls, SDAPR 12 2019 Brainerd, MNAPR 09 2019 Westby, WIAPR 05 2019 Munhall, PAAPR 02 2019 South Yarmouth, MAAPR 01 2019 South Yarmouth, MAMAR 30 2019 Bath, MEMAR 28 2019 South Yarmouth, MAMAR 26 2019 Newburyport, MAMAR 21 2019 Rockport, MAMAR 17 2019 Albany, NYMAR 15 2019 Ithaca, NYMAR 13 2019 Buffalo, NYMAR 06 2019 Annapolis MDMAR 03 2019 Clarksburg, WVFEB 28 2019 Knoxville, TNFEB 25 2019 Kiln, MSFEB 23 2019 Jackson, MSFEB 21 2019 Lafayette, LAFEB 19 2019 Beaumont, TXFEB 17 2019 Dallas, TXFEB 13 2019 Austin, TXFEB 12 2019 Austin, TXFEB 10 2019 The Woodlands, TXFEB 07 2019 Corrales, NMFEB 05 2019 Taos, NMFEB 02 2019 Tucson, AZFEB 01 2019 Sedona, AZJAN 29 2019 Phoenix AZJAN 26 2019 Las Vegas, NVJAN 25 2019 Las Vegas, NV
Set Lists 2018
DEC 23 2018 Milwaukee, WIDEC 21 2018 Minneapolis, MNDEC 18 2018 Arlington Heights, ILDEC 17 2018 Arlington Heights, ILDEC 15 2018 Green Lake, WIDEC 12 2018 Kansas City, MODEC 08 2018 Howell, MIDEC 05 2018 Cincinnati, OHDEC 03 2018 Kent, OHNOV 30 2018 Franklin, TNNOV 27 2018 New York City, NYNOV 26 2018 New York City, NYNOV 18 2018 Charlotte, NCNOV 13 2018 Alexandria, VANOV 11 2018 Wilmington, DENOV 09 2018 Mamaroneck, NYNOV 07 2018 Sellersville, PANOV 03 2018 Natick, MANOV 01 2018 Natick, MAOCT 28 2018 Derry, NHOCT 26 2018 Fall River, MAOCT 21 2018 Brattleboro, VTOCT 19 2018 Arundel/Kennebunkport, MEOCT 16 2018 Wellsboro, PAOCT 11 2018 Normal, ILOCT 07 2018 Claremore, OKSEP 30 2018 Spokane, WASEP 28 2018 Bainbridge Island, WASEP 25 2018 Twisp, WASEP 23 2018 Seattle, WASEP 21 2018 Bremerton, WASEP 15 2018 Grants Pass, ORSEP 13 2018 Eugene, ORSEP 12 2018 Eugene, ORSEP 11 2018 Eugene, ORSEP 07 2018 Folsom, CAJUL 28 2018 Point Reyes Station, CAJUL 14 2018 Ojai, CAJUL 13 2018 Ojai, CAJUN 09 2018 Encinitas, CAJUN 08 2018 Encinitas, CAJUN 01 2018 Salt Lake City, UTMAY 27 2018 Missoula, MTMAY 25 2018 Bozeman, MTMAY 23 2018 Helena, MTMAY 21 2018 Paradise, MTMAY 15 2018 Sheridan, WYMAY 09 2018 Billings, MTMAY 07 2018 Casper, WYMAY 05 2018 Broomfield, COMAY 04 2018 Lakewood, COAPR 29 2018 Oshkosh, WIAPR 26 2018 Mineral Point, WIAPR 24 2018 Green Bay, WIAPR 22 2018 Eau Claire, WIAPR 18 2018 Dubuque, IAAPR 15 2018 Asheville, NCAPR 13 2018 Frankfort, KYAPR 10 2018 Altoona, PAAPR 07 2018 Williamsport, PAAPR 04 2018 Barre, VTMAR 31 2018 Burlington, VTMAR 29 2018 Old Saybrook, CTMAR 28 2018 Old Saybrook, CTMAR 26 2018 Portland, MEMAR 25 2018 Portland, MEMAR 21 2018 Newburyport, MAMAR 08 2018 Atlanta, GAMAR 06 2018 Macon, GAMAR 02 2018 Key West, FLFEB 27 2018 Fort Lauderdale, FLFEB 25 2018 Deland, FLFEB 23 2018 Ponte Vedra, FLFEB 20 2018 Mobile, ALFEB 16 2018 The Woodlands, TXFEB 10 2018 Winnsboro, TXFEB 08 2018 Austin, TXFEB 07 2018 Austin, TXFEB 05 2018 Lubbock, TXFEB 02 2018 Flagstaff, AZJAN 31 2018 Phoenix, AZJAN 21 2018 Mill Valley, CA
Set Lists 2017
DEC 22 2017 Minneapolis, MNDEC 20 2017 Milwaukee, WIDEC 19 2017 Milwaukee, WIDEC 16 2017 Pontiac, MIDEC 13 2017 Evanston, ILDEC 10 2017 Ann Arbor, MIDEC 06 2017 Columbus, OHDEC 03 2017 Rockport, MADEC 01 2017 Middlebury, VTNOV 24 2017 Easton, MDNOV 19 2017 Auburn, NYNOV 17 2017 Mamaroneck, NYNOV 11 2017 Vienna, VANOV 09 2017 Sellersville, PANOV 02 2017 East Greenwich, RIOCT 29 2017 Derry, NHOCT 27 2017 Northampton, MAOCT 21 2017 St. Louis, MOOCT 18 2017 Salina, KSOCT 15 2017 Durango, COOCT 14 2017 Durango, COOCT 10 2017 Montrose, COOCT 08 2017 Denver, COOCT 05 2017 Rifle, COOCT 03 2017 Salt Lake City, UTSEP 29 2017 Couer D'Alene, IDSEP 27 2017 Boise, IDSEP 24 2017 Metaline Falls, WASEP 22 2017 Seattle, WASEP 20 2017 Eugene, ORSEP 17 2017 Port Angeles, WASEP 15 2017 Bellevue, WASEP 13 2017 Portland, ORSEP 09 2017 Bend, ORSEP 06 2017 Folsom, CAAUG 26 2017 Point Reyes Station, CAAUG 19 2017 Mission Viejo, CAAUG 12 2017 Fresno, CAAUG 05 2017 Berkeley, CAJUL 16 2017 Ojai, CAJUN 08 2017 Saratoga, CAJUN 07 2017 Saratoga, CAMAY 12 2017 Grand Junction, COMAY 11 2017 Grand Junction, COMAY 09 2017 Boulder, COMAY 06 2017 MItchell, SDMAY 02 2017 Iowa City, IAAPR 29 2017 Oconto Falls, WIAPR 27 2017 Chicago, ILAPR 23 2017 Ithaca, NYAPR 21 2017 Glens Falls, NYAPR 19 2017 Rutland, VTAPR 16 2017 Portland, MEAPR 14 2017 New York, NYAPR 08 2017 Viroqua, WIAPR 03 2017 Zumbrota, MNMAR 31 2017 Brainerd, MNMAR 25 2017 Tryon, NCMAR 23 2017 Davidson, NCMAR 21 2017 Raleigh, NCMAR 17 2017 Louisville, KYMAR 10 2017 Sarasota, FLMAR 08 2017 St. Petersburg, FLFEB 17 2017 Ocean Springs, MSFEB 14 2017 Lafayette, LAFEB 11 2017 San Antonio, TXFEB 07 2017 Silver City, NMFEB 04 2017 Flagstaff, AZFEB 02 2017 Tuscon, AZJAN 31 2017 Phoenix, AZJAN 30 2017 Phoenix, AZJAN 28 2017 Encinitas, CAJAN 27 2017 Encinitas, CAJAN 24 2017 Malibu, CAJAN 21 2017 Las Vegas, NVJAN 20 2017 Las Vegas, NVJAN 13 2017 Modesto, CA
Set Lists 2016
DEC 31 2016 Crested Butte, CODEC 29 2016 Beaver Creek, CODEC 27 2016 Loveland, CODEC 23 2016 Minneapolis, MNDEC 21 2016 Milwaukee, WIDEC 19 2016 Arlington Heights, ILDEC 16 2016 Franklin, TNDEC 14 2016 Cincinnati, OHDEC 13 2016 Cincinnati, OHDEC 11 2016 Charlotte, NCDEC 09 2016 Newberry, SCDEC 05 2016 Alexandria, VADEC 02 2016 South Orange, NJNOV 30 2016 Sellersville, PANOV 18 2016 Germantown, TNNOV 13 2016 Atlanta, GANOV 11 2016 High Point, NCNOV 07 2016 Londonderry, NHNOV 05 2016 Paramus, NJNOV 03 2016 Old Saybrook, CTNOV 02 2016 Old Saybrook, CTOCT 30 2016 Ogunquit, MEOCT 28 2016 Natick, MAOCT 27 2016 Natick, MAOCT 25 2016 Fall River, MAOCT 22 2016 Albany, NYOCT 19 2016 Kent, OHOCT 16 2016 Kansas City, MOOCT 13 2016 Naperville, ILOCT 05 2016 Buhl, IDOCT 04 2016 Buhl, IDOCT 01 2016 Mount Vernon, WASEP 29 2016 Yakima, WASEP 23 2016 Sandpoint, IDSEP 18 2016 Poulsbo, WASEP 17 2016 Seattle, WASEP 16 2016 Langley, WASEP 03 2016 Portland, ORSEP 01 2016 Bend, ORAUG 30 2016 Redding, CAAUG 06 2016 Point Reyes Station, CAJUL 23 2016 Pleasanton, CAJUN 02 2016 Kalispell, MTMAY 28 2016 Helena, MTMAY 26 2016 Libby, MTMAY 21 2016 Missoula, MTMAY 18 2016 Bozeman, MTAPR 26 2016 Green Bay, WIAPR 24 2016 Evanston, ILAPR 15 2016 Cincinnati, OHAPR 12 2016 State College, PAAPR 09 2016 Brighton, MIAPR 02 2016 Rocky Mount, VAMAR 19 2016 Charleston, SCMAR 12 2016 Sarasota, FLMAR 08 2016 Ponte Verdra Beach, FLFEB 27 2016 Jackson, MSFEB 21 2016 The WoodlandsFEB 18 2016 Austin, TXFEB 17 2016 Austin, TXFEB 13 2016 Lubbock, TXFEB 11 2016 Dallas, TXFEB 06 2016 Santa Fe, NMFEB 05 2016 Santa Fe, NMFEB 03 2016 Albuquerque, NMFEB 02 2016 Albuquerque, NMJAN 30 2016 Flagstaff, AZJAN 27 2016 Phoenix, AZJAN 23 2016 Saratoga, CA
Set Lists 2015
DEC 28 2015 Durango, CODEC 27 2015 Durango, CODEC 26 2015 Grand Junction, CODEC 23 2015 Boulder, CODEC 19 2015 Eau Claire, WIDEC 17 2015 Milwaukee, WIDEC 13 2015 Edwardsville, ILDEC 09 2015 Chicago, ILDEC 06 2015 Kent, OHDEC 04 2015 Port Washington, NYDEC 03 2015 Newton, NJDEC 01 2015 Englewood, NJNOV 28 2015 Easton, MDNOV 27 2015 Wilmington, DENOV 22 2015 St. Petersburg, FLNOV 20 2015 Vero Beach, FLNOV 19 2015 Delray Beach, FLNOV 18 2015 Aventura, FLNOV 15 2015 Athens, GANOV 13 2015 Birmingham, ALNOV 12 2015 Birmingham, ALNOV 09 2015 Glen Allen, VANOV 08 2015 Alexandria, VANOV 05 2015 Sellersville, PANOV 01 2015 Beacon, NYOCT 24 2015 Londonderry, NHOCT 23 2015 Londonderry, NHOCT 21 2015 Ogunquit, MEOCT 16 2015 Auburn, NYOCT 15 2015 Auburn, NYOCT 09 2015 Des Moines, IAOCT 06 2015 Decorah, IAOCT 02 2015 Madison, WISEP 23 2015 Coeur D' Alene, IDSEP 19 2015 Bainbridge Island, WASEP 18 2015 Seattle, WASEP 15 2015 Prairie City, ORSEP 12 2015 Newport, ORSEP 10 2015 Portland, ORSEP 05 2015 Point Reyes Station, CAJUN 26 2015 Napa, CAAPR 15 2015 Bethlehem, PAAPR 14 2015 Old Saybrook, CTAPR 11 2015 Newburyport, MAAPR 10 2015 Newburyport, MAAPR 07 2015 Farfield, CTAPR 04 2015 Fall River, MAAPR 03 2015 Natick, MAAPR 02 2015 Natick, MAMAR 29 2015 Westhampton Beach, NYMAR 28 2015 Chatham, NJMAR 22 2015 Atlanta, GAMAR 20 2015 Durham, NCFEB 21 2015 The Woodlands, TXFEB 19 2015 Austin, TXFEB 18 2015 Austin, TXFEB 09 2015 Jackson, MSFEB 08 2015 Natchez, MSJAN 30 2015 Tucson, AZJAN 29 2015 Phoenix, AZJAN 27 2015 Phoenix, AZJAN 11 2015 Saratoga, CAJAN 09 2015 Livermore, CA
Set Lists 2014
DEC 14 2014 Sellersville, PANOV 30 2014 Bethesda, MDNOV 20 2014 Carmel, INNOV 18 2014 Ephrata, PANOV 16 2014 Ithaca, NYNOV 14 2014 Bethel, NYNOV 12 2014 Buffalo, NYNOV 09 2014 Albany, NYNOV 02 2014 Casper, WYOCT 14 2014 Nevada City, CAOCT 11 2014 Encinitas, CAOCT 10 2014 Encinitas, CASEP 27 2014 Hillsboro, ORSEP 13 2014 Poulsbo, WASEP 07 2014 Hillsboro, ORJUN 26 2014 Crested Butte, COJUN 24 2014 Steamboat Springs, COJUN 23 2014 Loveland, COJUN 22 2014 Loveland, COJUN 21 2014 Denver, COMAY 19 2014 Ojai, CAMAY 17 2014 San Diego, CAMAY 03 2014 Pt. Reyes Station, CAAPR 18 2014 Egyptian TheatreAPR 14 2014 The Salvation Army Kroc CenterAPR 13 2014 The Cutter TheatreAPR 05 2014 Tower TheatreAPR 03 2014 Buhl, IDMAR 30 2014 Redwood City, CAMAR 21 2014 David Marr TheatreFEB 12 2014 Christus Victor Lutheran ChurchFEB 08 2014 Dosey DoeFEB 06 2014 Cendera CenterFEB 04 2014 Lubbock, TXFEB 01 2014 Santa Fe, NMJAN 26 2014 Flagstaff, AZJAN 14 2014 Mill Valley, CAJAN 13 2014 Mill Valley, CAJAN 12 2014 Mill Valley, CAJAN 11 2014 Mill Valley, CA
Set Lists 2013
DEC 29 2013 Grand Junction, CODEC 28 2013 Grand Junction, CODEC 26 2013 Beaver Creek, CODEC 20 2013 Eau Claire, WIDEC 18 2013 Milwaukee, WIDEC 15 2013 Viroqua, WIDEC 14 2013 Green Lake, WIDEC 12 2013 Evanston, ILDEC 06 2013 Billings, MTDEC 04 2013 Boulder, CONOV 16 2013 Encinitas, CANOV 15 2013 Encinitas, CAOCT 04 2013 Malibu, CASEP 22 2013 Berkeley, CA
Sours: https://www.georgewinston.com/concerts/setlists/
2017 oregon concerts eugene
Dave Grohl doesn't just play music. He performs.
And loves every minute of it.
Grohl promised a long night and indeed it was as Foo Fighters spent nearly three hours on a 22 song set on Tuesday at Matthew Knight Arena in Eugene, OR that included extended guitar jams, drum and piano solos, a birthday ode to Little Richard, snippets of cover songs and Grohl returning to his roots playing drums on one song.
A sold-out crowd packed the home court for the University of Oregon, an arena a third the size of the typical venue – a most welcome stop for a top-drawer act in rock music. The crowd and Foo Fighters rocked from the opening guitar lick to the final note. Foo Fighters recently started their 2017 tour supporting their ninth album Concrete and Gold released in September and this is just the beginning. Dates already on sale for additional stops throughout 2018 including Portland in September.
It's a rare treat to see a high caliber act like Foo Fighters play such an intimate venue compared to dates scheduled for Fenway Park and Safeco Field in Seattle next year. And yes, if you missed it, well, you missed it.
Grohl, the former Nirvana drummer and Foo Fighters founder who has established himself already as an icon in the rock world was on point all evening. Gone was the "throne" he sat in last time out thanks to a broken leg. It was vintage head-banging, hard-rocking Grohl. A guitar never left his hands, he immersed himself to the audience whilst playing breakneck chords and perpetually screaming. How he does it? Who knows. He never lost his voice, well, just a bit – once. He regularly engaged with the audience, asking sometimes facetious questions though finally admitted near the end that it was Foo Fighters first visit to Eugene.
The night started with the first single off the new album "Run" which if you haven't seen the video is worth a watch. The band stayed hidden behind a large curtain while playing the opening bars before the full stage reveal when the heavy chords hit. It was just the start of an exhaustive evening of bona fide rock songs as the band drew from eight of the nine albums (surprisingly, Sonic Highways
omitted) released in their 22 year career.
The popular "All My Life" followed then the more mellow "Learning to Fly" which after all the screaming in the prior song Grohl sounded a little hoarse before regaining his composure and showing no worse for the wear the remainder of the evening. Everything you hear on radio, which is a lot, was played as well as a few hardcore fan cuts like "Rope" off 2011's Wasting Light
and "Let it Die" from Echoes, Silence, Patience & Grace
from 2007.
"The Sky is a Neighborhood" off the new album works very well live, "The Pretender" rocked, Rami Jaffee classed up "My Hero" with a piano solo and little else rises above the emotionally-charged and engaging melody of "Times Like These." It wasn't all Grohl either, as lead guitarist Chris Shiflett took vocal duties on the Alice Cooper cover "Under My Wheel" and Hawkins sang the new song "Sunday Rain" in a duet of sorts with Luke Spiller, singer for opening band The Struts, on a most excellent rendition of Queen's "Under Pressure" as Grohl played drums.
But, don't you just hate it when a band takes their most cherished songs and mixes them up a bit for the live show? Yes, Foo Fighters do just that – but be not afraid, instead of adding some cringe-making arrangements they manage to inject extra flavor serving to only enhance the traditional album version:
On "Rope" Grohl and drummer Taylor Hawkins "talked" to each other via instrumentation. It's a clever technique for musicians to engage in, feeding off one another which the two did before Hawkins' percussion platform raised about 15 feet above the stage and he took over with a short solo as Grohl enjoyed a cigarette break, watching as a fan.
"The Pretender" received a near 10 minute extension as Grohl walked all over the place, acknowledged Little Richard's birthday and mostly turned screwing around into an art form.
"Best of You" closed the first set and didn't end quietly.
In fact, every song received special live treatment whether it was extended guitar work, various soloing or Grohl using a bit of stop- or slow-play to add a little fun before bringing the audience back to attention. It actually left you wondering what they'd incorporate for the next song.
However, it wasn't a slick three hours. The evening ran into some molasses about two hours in after taking nearly 20 minutes for band member introductions, each flexing a little of their talent while Grohl egged his bandmates on or implored the crowd for acknowledgements. This led to bits and pieces of cover songs including "Another One Bites the Dust" from Queen and "Tom Sawyer" by Rush which prior to Grohl asked the crowd "Do you honestly think Foo Fighters can play a Rush song?" They ripped into the familiar chords for about a minute before he cut it off and said "That's a musical minefield."
Finally, Foo Fighters encored with "Dirty Water" off Concrete and Gold
which really grows on you with that outstanding last half. Reminds me of that Australian band Pray TV from the 1990s. Tom Petty's "Breakdown" and the popular "Everlong" ended the show.
This band succeeds where many fail by releasing songs fans not only fully embrace but that already sound like part of their collection of hits. And, every artist seemingly has a song or two they enjoy playing live along with newer album fare that doesn't yet fully resonate with the audience. The "bathroom break" songs, if you will. Not Foo Fighters. The multitude met every song played off Concrete and Gold with rock and roll vigor. It only serves as a testament to the quality of material Foo Fighters release every few years and the stage presence of the band but especially Grohl. The growing legend in this industry brings limitless energy, passion and dedication to his craft and the live show.
Undeniably, Foo Fighters release album after album of guitar-centric, straight forward hard rock with pounding drums and rabid bass lines without walking back over themselves. After starting as a one-man show, then some line-up changes, Groh has found a core group of musicians to carry his band forward in the far term. For his part, Grohl is not only a gifted artist but a consummate professional who puts his heart and soul into every performance. He jokes, he's a goof (wore an oddly appropriate headlamp during "Breakout") and plays like no other. He eats the stage with vigor while his energy overflows into the audience making Foo Fighters concerts an entertaining spectacle grounded in a solid setlist of songs.
Foo Fighters Eugene, OR Setlist at Matthew Knight Arena
Run
All My Life
Learn To Fly
The Pretender
The Sky Is A Neighborhood
Rope
Sunday Rain
My Hero
These Days
Walk
Let It Die
Times Like These
Breakout
Under My Wheels
Tom Sawyer
Under Pressure
Monkey Wrench
Big Me
Best of You
Dirty Water
Breakdown
Everlong
Sours: https://drewsreviews.org/2017/12/06/concert-review-eugene-gets-the-best-of-foo-fighters/
Tech N9ne Concert Eugene Oregon 2017
The Broadway Avenue House Concerts are a venue for performers of acoustic contemporary jazz and chamber classical music who bring original compositions as well as new interpretations of traditional forms to an intimate concert setting.
After retiring from teaching, Paul Bodin became a student at UO's jazz studies program, where he began meeting musicians. A few years later, he started using his living room as a space for local jazz combos to play. The informal concerts were an immediate success. Soon people outside the UO music community were contacting him, including musicians touring from overseas. In 2009, the Broadway House Concerts were officially born.
Since then, Paul and his spouse Peggy have hosted 54 house concerts (see a full list below.
The Bodin's 1920s house by Monroe Park has a living room that seats 55 (30-35 until further notice). If you go, along with admission, bring a food and/or beverage item for the potluck intermission. All admission fees go directly to the performers. Contact Paul at [email protected] to join the mailing list for upcoming concert dates and times.
Directions:
Broadway House Concerts is located in a 1920s bungalow-style home at the northwest corner of Adams and Broadway streets, diagonally across from Monroe Park in downtown Eugene.  If you head west on 11th Ave., turn right at Monroe Street, travel 2 blocks to Broadway, then turn left and continue 1 block to Adams.  Park along the street.  There will be a sign to direct you to the entrance at the rear of the house.
---
Latest News
Dear patrons,
Thinking forward to our upcoming concerts starting this November, after a long pandemic-related closure, we want our audience members to feel as safe as possible as they congregate together and listen to live jazz performances.
To make this possible, we plan to ask all of you to attend Broadway House concerts wearing a mask and coming fully vaccinated.  We realize that this may place a burden on some, and we apologize for this.  But the general health and well-being of our audience comes first.
For our part, we will ventilate our home by opening up windows.  And we plan on limiting our seating capacity to about 30 to 35.  This is about 15 seats less than our maximum seating in the past.  We may add more seats later in the year if community spread continues to decline.  An added benefit of reduced seating is that visibility of the performers from seats further back will be enhanced.
Because all admission proceeds go directly to the artists, diminished seating  means less income.  There is where you can help.  In order for us to charge a reasonable admission at the door, we would like to pay the musicians an additional amount to supplement their income.
We are inviting your help by donating in the next two months to a dedicated Broadway Artists Fund.  Here's how to do this:
Mail us your anonymous donation in the form of a personal check made out to Paul Bodin with "Broadway Artists Fund" notated at the bottom of the check.   Our address is:  Paul Bodin, 911 W. Broadway, Eugene, Oregon 97402.  Send us a simple email that you have sent us your donation and we will email you back a confirmation when we receive your check.
If you prefer, you can send us a money order.
Our goal is to raise $2000 before our fall season of concerts begins.  This dedicated artists fund will supplement them with a significant stipend to make sure that they are sufficiently rewarded for their efforts to come and perform for us.  At the end of the 2021-22 house concert season, we will send you a summary of our distribution of funds to performing artists.  And let us know if you think that a Gofundme platform would be a good additional way to raise funds.
We appreciate your support of live music and look forward to seeing you soon!
Paul and Peggy
---


Dave Tull's resumé as a jazz drummer, clinician and educator, songwriter and jazz singer can be incapsulated in this six-minute interview with Susan Stamberg on NPR's Weekend Edition Saturday
Dave Tull will be appearing with keyboardist Randy Porter.
Porter has performed with jazz greats Freddy Hubbard, Art Farmer, Benny Golson and Charles McPherson, and collaborated on a Grammy-nominated CD with vocalist Nancy King. The trio will include Portland area bassist Tom Wakeling, who has become a  longtime favorite of Broadway House Concert audiences. 

---
Broadway House Concerts in the News
Torrey Newhart Trio bring jazz keyboard to Broadway House
By Emily Goodykoontz The Register-Guard
Posted Nov 28, 2018 at 6:00 AM
Jazz Isn't Dead
Eugene is home to musicians and venues that keep the genre ablaze
CultureMusic by Corinne BoyerPosted on
---
A Ten-Year History of Broadway Avenue House Concerts
54 house concert events As of November 2019.
2010 (1 concert)
June 24, 2010 The Ben Darwish Group. Appearing as part of his Northwest tour. With
Chad McCullough, trumpet; Michael Rush, bass; Jason Palmer, drums.
Ben Darwish played keyboards and sang original songs.
2011 (4 concerts)
February 3, 2011 Hashem Assadullahi Quartet Featuring Ron Miles. With Hashem
Assadullahi, saxophonist and band leader; Ron Miles, Denver-area
trumpet and flugal player; Justin Morell, guitarist and composer; Tyler
Abbott, bass. Performing music from Hashem's Strange Neighbor CD.
January 15, 2011 Beta Collide: "an evening of lower case". Featuring Brian McWhorter,
trumpet; Steve Owen, saxophone; William Seiji Marsh, guitar; and Jason
Palmer, drums.
February 24, 2011 University of Oregon Flute Studio led by Molly Barth. A recital
representing both traditional and contemporary repertoire featuring the
flute. Accompanied by additional performers on violin, cello, harp and
viola.
April 24, 2011 5th & B Jazz, blues, Klezmer, bluegrass, classical, pop.
Including a special serenade for Ann Johnson, our neighbor on hospice.
Fred Berman, clarinets, saxophones; Rob Birdwell, trumpet, flugelhorn;
Mike Curtis, clarinets, soprano sax; John Bliss, guitars; Dave Storrs,
percussion.
2012 (5 concerts)
April 14, 2012 The Chad McCullough/Andrew Oliver Quartet. With Chad
McCullough on trumpet and Andrew Oliver on keyboards.
May 12, 2012 Dave Glenn, trombone and John Stowell, guitar. Jazz duo playing jazz
standards and original pieces by Glenn and Stowell.
June 16, 2012 The Joe Freuen Sextet. Performing original and improvised music;
including Radiohead, Nine Inch Nails, Miles Davis and Bob Brookmeyer.
Featuring Joe Freuen, trombone and band leader; Jesse Cloninger,
saxophone; Dan Meinhardt, saxophone; Bill Marsh, guitar; Jeff Langston,
bass; Jason Palmer, drums.
June 22, 2012 Pearl Django. A Gypsy jazz quartet from the Puget Sound area. Michael
Gray, band leader. On tour featuring their latest CD release of Eleven.
Pearl Django also appeared the same day in a live radio interview-andperformance
with host Eric Allen on KLCC-FM.
July 27, 2012 The Josh Deutsch Quintet. Featuring Josh Deutsch, trumpet, composer
and band leader; Dave Glenn, trombone; Greg Goebel, keyboards; Andrea
Niemiec, bass; Jason Palmer, drums. With guest appearances by Hashem
Assadullahi, saxophone; Steve Owen, saxophone.
2013 (7 concerts)
September 19, 2013 Gonzalo Bergara Quartet. Performing Django Reinhardt-inspired swing
jazz. With Los Angeles-based Gonzalo Bergara on lead guitar.
May 11, 2013 The U.O. Flute Studio led by Molly Barth: "The Flute and the Spoken
Word". Works by contemporary composers, including improvisations and
spoken poetry by university students in the flute studio. Return group.
June 2, 2013 Dave Glenn, trombone and John Stowell, guitar. Jazz duo playing jazz
standards and original pieces by Glenn and Stowell. Return performers.
June 13, 2013 The Torrey Newhart Sextet. With Torrey Newhart, keyboards and band
leader; Tony Glausi, trumpet; Adam, tenor saxophone; Eddie Bond ,
guitar; Sean Peterson, bass; Adam Carlson, drums. Playing music from
Torrey Newhart's newest CD, Marmara.
July 20, 2013 The Josh Deutsch Quintet. Josh Deutsch, trumpet and band leader; Joe
Manis, saxophone; Torrey Newhart, keyboards; Andrea Niemiec, bass;
Jason Palmer, drums. Return group of musicians from the Northwest who
are featured clinicians at the University of Oregon Jazz Camp.
October 12, 2013 The Tony Glausi Quintet. With Tony Glausi, trumpet, composer and
band leader; Josh Hettwer, saxophones; Torrey Newhart, keyboards, Sean
Peterson, bass; Adam Carlson, drums.
October 27, 2013 The Kora Band. Chad McCullough, trumpeter and band leader. Playing
West African Mandinka music and contemporary jazz. Chad McCullough,
trumpet; Kane Mathis, kora; Andrew Oliver, keyboards; Brady Millard-
Kish, bass; Mark DiFlorio, drums.
2014 (4 concerts)
February 25, 2014 The Bombadils. Performing traditional Celtic, bluegrass and Quebecois
music. Anh Phung on Irish whistles and flute; Sarah Frank on fiddle and
vocals; Luke Fraser on guitar, mandolin and lead vocals; Evan Stewart on
upright bass. The group was on tour from McGill University in Montreal.
August 9, 2014 The Josh Deutsch Quintet. Josh Deutsch, trumpet and band leader; Joe
Manis, saxophone; Torrey Newhart, keyboards; Andrea Niemiec, bass;
Jason Palmer, drums. And guest performers. A culmination of the U.O.
summer jazz camp.
October 3, 2014 The Tony Glausi Quintet. Tony Glausi, trumpet and band leader; Josh
Hettwer, saxophone; Torrey Newhart, keyboards; Sean Peterson, bass;
Adam Carlson, drums. Return group.
November 22, 2014 The George Colligan Quartet. With George Colligan on keyboards, Joe
Manis on tenor saxophone, Chris Higgins on bass, Chris Brown on drums.
2015 (5 concerts)
February 7, 2015 Beta Collide: Music for the Grammies. With Brian McWhorter, Master
of Ceremonies. Including Molly Barth, flute; Tony Glausi, trumpet; Josh
Hettwer, saxophones; Toby Koenigsberg, keyboards; Torrey Newhart,
keyboards; Lyle Hopkins, bass; Ken Mastrogiovanni, drums.
April 24, 2015 Sound of Late. A classical chamber ensemble including: Andrew Stiefel,
viola and electronics; Rebecca Olason, horn; Milo Fultz, double bass;
Sarah Pyle, flutes; Bryce Caster, violin. Exploring the nature of sound and
memory, featuring contemporary composers and improvisations.
May 23, 2015 Sinne Eeg, vocalist. With George Colligan, keyboards. Performing
original songs and jazz standards from The American Songbook.
June 17, 2015 The Tony Glausi Quintet. Performing music from Glausi's upcoming
debut album, "Identity Crisis". With Tony Glausi on trumpet, Josh
Hettwer on tenor saxophone, Torrey Newhart on keyboards, Sean Peterson
on bass, and Adam Carlson on drums.
July 2, 2015 Josh Deutsch and Nico Soffiato Duo. A CD release concert featuring
music from "Reverse Angle". Josh Deutsch, trumpet and flugalhorn; Nico
Soffiato, guitar.
2016 (8 concerts)
January 30, 2016 The George Colligan Trio. With George Colligan on keyboards, Jon
Lakey on bass and Micah Hummel on drums. Playing original tunes and
jazz standards.
February 19, 2016 The Westerlies. A New York-based brass quartet playing American folk,
jazz and chamber music. Riley Mulherkar and Zubin Hensler on
trumpets; Andy Clausen and Willem de Koch on trombones.
March 13, 2016 Duo Damiana. Molly Barth, flute and Dieter Hennings, classical guitar.
Performing contemporary chamber music for flute and guitar.
May 21, 2016 The Torrey Newhart Quintet. The Philosophy of Jazz. A special evening
concert celebratng a citywide public philosophy conference sponsored by
District 4j and the University of Oregon. Torrey Newhart, composer,
bandleader and keyboards; Josh Hettwer on tenor sax; Matt Hettwer on
trombone; Lyle Hopkins on bass; Ken Mastrogiovanni on drums.
July 30, 2016 No Chairs Ensemble. Josh Deutsch, trumpet, band leader and composer;
Josh Hettwer, tenor sax; Greg Goebel, keyboards; Sean Peterson, bass;
Jason Palmer, drums. Performing original music by Josh Deutsch in the
style of Second Line music from New Orleans.
October 1, 2016 Gentle Numbers in Eternity. Tessa Brinckman on flutes; Mitsuki Dazai
on traditional Japanese koto. Performing duets and tone poems by
contemporary composers from Japan and other countries.
November 5, 2016 Halie Loren and Tony Glausi: "Ballads of the 20th Century". With
Halie Loren, vocalist; Tony Glausi, trumpet and flugalhorn; Michael
Radliff, guitar; Todd Sickafoose, bass; Jason Palmer, drums.
December 9, 2016 The Rebecca Kilgore Trio. Too Marvelous for Words – The Great
Lyricists". An evening of jazz interpretations of the American Songbook.
Rebecca Kilgore on vocals, with Randy Porter on keyboards and Tom
Wakeling on bass.
2017 (8 concerts)
February 11, 2017 Gideon Freudmann, solo electric cello improvisations. Crossing the
boundaries of classical, blues, jazz and folk music. Freudmann was a
founding member of the Portland Cello Project.
April 22, 2017 The Chris Brown Quartet, Back to the Future. With Chris Brown,
drums, band leader and composer; John Nastos, alto saxophone; and
Dylan Sundstrom, bass. Portland-based musicians.
July 29, 2017 Josh Deutsch and Friends. "Jazz On a Summer's Night". Josh Deutsch,
trumpeter, composer and band leader. With Dave Glenn, trombone,
Hashem Assadullahi, saxophone; Sean Peterson, bass; and Jason Palmer,
drums. Guest appearance by Steve Owen and Josh Hettwer, saxophones.
Clinicians at the U.O. Jazz Camp.
October 21, 2017 The Tony Glausi Experiment. Tony Glausi and keyboards. With Shenea
Davis on vocals and Rafeal as guest rap improviser. Combining jazz with
rhythm-and-blues, rap and gospel.
October 28, 2017 The Idit Shner Quartet. Celebrating the artistry of saxophonist
Johnny Hodges of the Duke Ellington Orchestra. Idit Shner on alto
saxophone. With Greg Goebel on keyboards, Chris Higgins on bass and
Jason Palmer on drums.
November 4, 2017 Greta Matassa, vocalist. With Darin Clendenin, keyboards and Clipper
Anderson, bass. Greta Matassa performed songs from her ten records, as
well as American Songbook standards. All Seattle-based musicians.
November 11, 2017 David Friesen and The Circle 3 Trio. David Friesen on Hemage bass,
Greg Goebel on keyboards, Charlie Doggett on drums. Performing
original compositions by Friesen.
December 8, 2017 The Rebecca Kilgore Trio. A tribute to jazz stylist Ella Fitzgerald: "Ella
at 100". With Rebecca Kilgore, vocalist; Randy Porter, keyboards; Tom
Wakeling, bass. Return concert by this trio.
2018 (9 concerts)
February 16, 2018 The Josh Hettwer Quintet. With Josh Hettwer, tenor saxophone,
composer and band leader; Jack Radsliff, guitar; Torrey Newhart,
keyboards; Milo Fultz, bass; Ken Mastrogiovanni, drums. A release party
concert focusing on music from Hettwer's latest CD.
March 10, 2018 Stumptown Swing. Performing swing jazz in the tradition of Django
Reinhardt and Le Hot Jazz. With Tim Connell on mandolin, Michael
Burdette on guitar, Ben Blechman on fiddle, and Keith Brush on bass.
March 29, 2018 Sinne Eeg and Lary Koonse duo. Sinne Eeg, Danish singer/songwriter
joined by L.A.-based guitarist Larry Koonse. Performing American
Songbook standards and Egg's original compositions. Sold out
performance, along with a feature article in the Register-Guard.
April 28, 2018 The Moderately Adequate Jazz Quartet. With Abe Luedtke, keyboards,
composer and band leader; Ryan Helms, sax and clarinet; Stella Drapkin,
bass; Champe Scoble, drums. High school jazz performers.
May 17, 2018 The Delgani String Quartet plus one. Performing one movement from a
Brahms String Quintet. A special lecture presentation for an audience of
Delgani String Quartet donors.
June 1, 2018 The George Colligan Trio. George Colligan on keyboards, Eric Gruber
on bass, Micah Hummel on drums. Performing the music of Duke
Ellington, Thelonious Monk, Horace Silver and Pat Metheny.
July 27, 2018 The Josh Deutsch Reunion Concert. With Josh Deutsch, trumpet,
composer and band leader; Josh Hettwer on tenor and clarinet; Greg
Goebel on keyboards; Sean Peterson on bass; Jason Palmer on drums.
U.O. Jazz Camp culmination concert.
November 3, 2018 The Rebecca Kilgore Trio. With Rebecca Kilgore, vocalist; Randy
Porter, keyboards; Tom Wakeling, bass. A return concert by this group.
Performing music from Kilgore's latest CD, "From Canada to Chicago"
November 30, 2018 The Torrey Newhart Trio. Torrey Newhart on keyboards, with Todd
Sickafoose on bass, Ryan Biesack on drums. Focusing on original
compositions by Newhart, specifically written for this trio.
2019 (3 concerts)
February 23, 2019 Kendra Shank and John Stowell duo. Performing music from Shank's
latest CD, New York Conversations. Reimagined jazz standards, folk song
medley and free improvisations. Portland area performers.
March 2, 2019 The Jack Radsliff Quartet. Jack Radsliff, band leader and guitarist; Idit
Shner, saxophone; Sean Peterson, bass; Ken Mastrogiovanni, drums.
Performing original compositions by Radsliff and interpretations of jazz
standards.
April 12, 2019 Abe Luedtke's Exploration in Four. High school jazz performers.
Abe Luedtke, keyboards, bass; Ryan Helms, alto sax; Sam Prentice,
baritone sax, Champe Scoble, drums.
Sours: http://www.jwneugene.org/broadway-house-concert-series/
You will also be interested:
Eugene Concert Choir
Choral masterworks organization
Musical artist
Eugene Concert Choir is a choral masterworks organization in Eugene, Oregon, that consists of three performing ensembles: the 100-voice Eugene Concert Choir (ECC), the 36-voice chamber choir Eugene Vocal Arts (EVA), and the associated professional chamber orchestra Eugene Concert Orchestra.
Description[edit]
Described from its beginnings in the 1980s by the Eugene Register Guard as "Community enterprise at its best,"[1] the organization is a resident company of the Hult Center for the Performing Arts, which is the primary performance venue for the choirs. Eugene Vocal Arts also regularly performs at The University of Oregon's Beall Concert Hall. Community and educational outreach is an important element in the organization and the Eugene Concert Choir Outreach program annually reaches 1,000+ children through in-school presentations. Diane Retallack has been the Artistic Director and Conductor since 1985.
The Eugene Concert Choir organization is a 501(c)(3)non-profit organization governed by a board of directors, and its mission is "to engage, inspire and enrich the community through performance of choral masterworks, diverse artistic experiences, and educational outreach."[2] Touring choirs from the organization have performed in Australia, China, Europe, and Carnegie Hall in New York City.
The Eugene Concert Choir commissioned a choral masterwork entitled Shadow and Light: An Alzheimer's Journey in 16 Movements by Portland composer Joan Szymko.[3][4] The premiere performances were April 6 and 8, 2016 by the Eugene Vocal Arts and the newly formed Eugene Concert Orchestra, three soloists and speaker. The recording of Shadow and Light was awarded the American Prize Ernst Bacon Award for Recorded Music, Community Division, in 2016. The video documentary by AO Films entitled The Story of Shadow and Light: Giving Voice to an Alzheimer's Journey won Best Documentary in the 2017 Oregon Independent Film Festival.[5]
Repertoire[edit]
Eugene Concert Choir[edit]
The Eugene Concert Choir is a mixed-voice adult volunteer chorus which focuses on performing choral masterworks. Highlights of past masterworks performances include:
Ludwig van Beethoven: Missa Solemnis, Op.; Mass in C, Op.
Hector Berlioz: Requiem, Op.
Johannes Brahms: Ein Deutsches Requiem, Op. ; Schicksalslied, Op.
Benjamin Britten: War Requiem, Op.
Anton Bruckner: E Minor Mass, Op.
Antonio Estévez: Cantata Criolla
Gabriel Fauré: Requiem, Op.
Charles Gounod: St. Cecilia Mass, Op.
G. F. Handel: Messiah, Op. ; Dettingen Te Deum, Op.
Franz Joseph Haydn: The Creation, Lord Nelson Mass, Mass in Time of War
Zoltan Kodaly: Te Deum, Op.
Kuljeric: Missa, Op.
Felix Mendelssohn: Die erste Walpurgisnacht,Op.(In collaboration with the Eugene Ballet)
W. A. Mozart: Requiem, Op. ; Grand Mass in C Minor, Op. ; Vespers, Op. (date); Coronation Mass, Op.
Carl Orff: Carmina Burana, Op.(In collaboration with the Eugene Ballet)
Giacomo Puccini: Messa di Gloria, Op.
Ariel Ramirez: Misa Criolla
Igor Stravinsky: A Symphony of Psalms, Op., Les Noces, Op. (In collaboration with the Eugene Ballet)
Ralph Vaughan Williams: Dona Nobis Pacem, Op.
The Eugene Concert Choir has performed numerous smaller works and excerpts of major works, and the complete opera, Amahl and the Night Visitors by Gian Carlo Menotti (date).
The Eugene Concert Choir also lightens the concert season by presenting more popular fare. Past performances have included shows titled American Style, The Big Bands Era, Hot Latin Nights, The British Invasion, The Best of Broadway, and Jazz, Gospel & Motown. These popular presentations were original musical revues created by Artistic Director Diane Retallack. The first of these popular creations was 20th Century America in Revue, inspired by a review of music in America for the millennium celebration in the year 2000. The most ambitious original creation was a fully staged musical, A Dickens of a Christmas, based on Charles Dickens' A Christmas Carol, performed at the Hult Center in 2015 and reprised in December 2018. Diane Retallack joined with DJ Prashant Kakad for the collaborative creation of an original musical titled A Bollywood Dream, performed by the Eugene Concert Choir and Prashant Kakad's organization Bollywood Dreams in April of 2018.
Eugene Vocal Arts[edit]
Eugene Vocal Arts performs works appropriate for a select chamber choir, from the Renaissance to the present. Recent repertoire has included an element of social significance. Eugene Vocal Arts performed the world premiere of the commissioned work Shadow and Light; An Alzheimer's Journey in 16 Movements by Oregon composer Joan Szymko in April of 2016. Their spring concert in 2019, The Peace of Wild Things, focused on contemporary choral music to heighten awareness of our precious natural world and reflect on what "Earth Day" means to us and to future generations. The 2019-2020 season will include The Unarmed Child, composer Michael Bussewitz-Quarm's response to gun violence against children, and a concert titled In Celebration of Women, to mark the 100th anniversary of women's right to vote.
From 1990 to 1999, the Eugene Vocal Arts ensemble presented English Madrigal Dinners in elaborate Elizabethan attire. They revived the English Madrigal Dinner in date --, later moving the event to the spring for a MayFest dinner for two years. The Ensemble continues to perform Renaissance repertoire in authentic Elizabethan dress in concert presentations.
Works performed with orchestra include:
Eugene Concert Orchestra[edit]
The Eugene Concert Orchestra, the professional orchestra of the Eugene Concert Choir organization, has primarily assisted the Eugene Vocal Arts and the Eugene Concert Choir in the choral-orchestral works performed with the organization from its debut concert in fall of 2015 with the Haydn St. Cecilia Mass. Occasionally the orchestra is featured in orchestral repertoire alone and has performed the Albinoni Adagio and Pachelbel's Canon.
History[edit]
The Eugene Concert Choir was founded as the Eugene Community Chorus under the direction of Philip Bayles, who brought the singers together for a read-through of Handel's Messiah in April 1974. The singers organized themselves into a continuing ensemble, elected officers, and continued to perform with Philip Bayles as their director and conductor through the 1981-82 season. Paul Westlund was hired as artistic director for the 1982-83 season, and Peter Jermihov became director for the following two seasons.
Diane Retallack was hired as Artistic Director and Conductor at the start of the 1985-86 season and has continued in that position to the present. In 1986, she founded the Eugene Vocal Arts Ensemble (frequently referred to as simply Eugene Vocal Arts) as a chamber choir within the Eugene Concert Choir organization. At the start of Retallack's tenure, the Eugene Concert Choir hired the Oregon Mozart Players to be their partner orchestra for most of their concerts, occasionally hiring the Eugene Symphony Orchestra for larger works.
The Eugene Concert Orchestra was formed in 2015 as a part of the Eugene Concert Choir organization in response to the needs for the Shadow and Light recording project, and has continued as the orchestra of the organization, performing with both choirs.
Personnel[edit]
Artistic and Executive Director: Diane Retallack
General Manager: Angela Egremont
Marketing and Public Relations Director: Elizabeth Wells
Music Education Director: Jill Switzer
Orchestra and Personnel Manager: Colleen White
Payroll and Reconciliation: Chris Vold
The organization is also served by a board of directors and many volunteers.
Discography[edit]
Holiday Joy, a collection of Christmas songs, as well as excerpts from Handel's Messiah
American Spirit, an exploration of the wide variety of musical styles of 20th-century composers and arrangers from North America
A Celtic Christmas, featuring Benjamin Britten's A Ceremony of Carols along with Celtic Christmas songs performed with the Willis Clan
Shadow and Light, a masterwork commissioned by the Eugene Concert Choir, composed by Joan Szymko and performed by Eugene Vocal Arts and Eugene Concert Orchestra. This work gives voice to the challenges, courage and loving acceptance of people affected by Alzheimer's and other forms of dementia. The DVD/CD set includes the concert and video documentary DVD as well as the audio recording CD of Shadow and Light.
Notes[edit]
External links[edit]
Sours: https://en.wikipedia.org/wiki/Eugene_Concert_Choir
511
512
513
514
515