Your Weekly Horoscope for October 17-24
By Hedy Damari
Aries
March 21- April 19
If you've felt unclear about a decision, use the first part of the week to ruminate. Consider your options but also think about want you truly want. By Thursday, when the full moon is in your sign, you'll have complete clarity.
Taurus
April 20-May 20
Mars in your sector of productivity will compel you to tick tasks off your to-do list, including answering emails and other unfinished business. By Thursday's full moon, you'll want to unwind and enjoy some solitude.
Gemini
May 21-June 21
Your friendly and vivacious demeanour could be misinterpreted as something more. Unless you're making a move, keep your flirtatious side under wraps. A full moon may stir up drama with friendships. Don't become involved unless it directly affects you.
Cancer
June 22-July 22
A crab's home is their castle. However, you might feel torn between family and work, especially if you have a home office. Try your best to balance both but don't be hard on yourself and ask for support when needed.
Leo
July 23-August 22
You may feel the need to gain someone's approval, and this person could be instrumental in your success. Put your best foot forward but avoid jumping through too many hoops. It's also the time to call in some favours.
Virgo
August 23-September 22
This is the perfect time to mix business with pleasure, so don't be afraid to offer your business details, pitch ideas or pick someone's brain. A little schmoozing will go a long way and is bound to open doors.
Libra
September 23-October 22
Kill 'em with kindness! Someone might attempt to give you a hard time simply because you're the closest target, but your cheerfulness is sure to turn them around and put a smile on their face. Your humour will diffuse tense situations.
Scorpio
October 23 – November 22
Pent-up feelings will only turn you into a ticking time bomb. Although physical activity can take the edge off, there's no need to suffer in silence. Talk to a wise and trusted friend.
Sagittarius
November 23-December 20
If you're looking to spice up your love life, be careful what you wish for! A friend might confess their feelings, but don't be alarmed – it could actually be the best thing to happen to you!
Capricorn
December 21-January 19
Your charisma will receive a boost this week. If you've been at loggerheads with someone at work, particularly a person in a position of power, now is your chance to get them on side.
Aquarius
January 20-February 18
The grind of daily life may leave you frazzled and needing to redo something from the ground up or hammer out a late development. While it may seem draining, the effort will be worth it.
Pisces
February 19-March 20
If something seems too good to be true, it probably is. You're a trusting soul but don't allow yourself to be sucked into a cryptocurrency scam or Ponzi scheme. Get advice before spending on something significant.
From our partners
Sours: https://www.smh.com.au/lifestyle/life-and-relationships/your-weekly-horoscope-for-october-17-24-20211013-p58zpo.html
Weekly Horoscope, 17 to 23 October 2021: Check predictions for all zodiac signs
Read your horoscope predictions to know what the stars have in store for you today:
Aries
At the beginning of the week, you will be too busy at work, you may find yourself busy in implementation of your plans in terms of increase within the work and business. Your community can help you to implement your plans with success. Your family can assist you to take some important decisions in domestic matters. you may also be in the prevailing role from opponents and hidden enemies. Singles can find a soul mate. Love birds will take vital decisions in terms of marriage with the help of friends.
Mid-afternoon, you will be blessed by the moon. Your losses can automatically convert into profits. Your previous investments can now start paying in terms of gains. New Partnership can help you to develop your business. Singles can possibly find their soulmate. you may apparently have a promotion in your current job, jobseekers can expect to get a new job.
The last few days may not be favourable. You will experience boredom. you would possibly have health problems. you will have anxiousness and restlessness, which will cause you to be upset. you may waste your valuable time doing worthless tasks. You'll additionally pay your hard-earned money for unworthy stuff. You'll determine to go to some religious vicinity to look for peace of mind. Somehow you will see some path with the blessings of elders to manage this hard situation.
Taurus
At the beginning of the week, you may be blessed by the moon. Last week's messy scenario will be over now. It will be the right time to start your postponed projects. Your destiny is with you in terms of profits in business. you might also get some rewards for your tough work. you may additionally expect some spiritual travel. you may also go for work related travel. you may additionally plan to donate some amount to any religious place or to some charity. you may also facilitate needy individuals. Property related tasks can apparently begin.
Mid-afternoon, you may additionally be busy at work. Time is favorable in terms of your profession. Your focus towards your aim is better now. With the help of your dedication, you can also be prepared to complete a tough task very simply. you may also assume some rewards in the outcomes of challenging work. you might also create investments in assets also. There will be great news related to your siblings. you are recommended to keep away from arrogance and ego in personal life to keep up harmony in domestic life.
Last few days of the week, you can also be blessed by the moon. you can also observe some positive power around. Your sources of monetary gain can be raised, which is in a position to raise your savings. you may additionally create some new plans for enterprise growth and can implement them with success. Children's fitness can now be ok. Students can study thoroughly. Investors shall make long run investment in terms of fruitful gains. Love birds are capable of creating long-lived, honest relationships.
Gemini
Starting off the week might not be favorable. you may additionally observe that your initiatives are stopped automatically, without a reason. you can also face losses during this period.it is advised to no longer make investments into new business. Your profits can now convert into losses. therefore, shall stop to take a position in worthless stuff. You shall keep away from being involved in controversies, in any other case it will pull you down negatively. you may also have fitness issues also. But blessings from elders would possibly shield you from this untidy situation. Shall avoid making arguments in Domestic and love life.
In the middle of the week, now matters are in check. Your eternal soul and blessings from elders can aid you to come out from last day's untidy things. Stopped initiatives can now start working automatically. You will get edges in your job, you might also plan for lending money to fulfil your needs. you may be successful to regulate leakage into your savings. you may additionally pay some time in intellectual assets. Students can do better. you might also have a sound sleep now. Terms with the boss are good. you may additionally plan for higher education, which will groom your career in near future.
Last few days of the week are better for you. It will cause you to be busy in your professional and job front. you may additionally be focused towards your work, which is able to give you mental tiredness, you may additionally be unable to attain on time in social occasions. It will have an impact on your domestic life, on the other hand your siblings can assist you. Love birds will expect to require important decisions in terms of wedding ceremony with the help of family. Jobseeker would perhaps hear good news in terms of suitable jobs with the assistance of friends. You might also see the right news here in terms of children's education. Couples can hear excellent news in terms of a child as a new household member.
Cancer
First two days of the week, you may be happy, you may additionally be busy with domestic and business associated issues. you may assume mental peace and happiness around you. you may additionally sense more health. you may also be busy with home affairs. Understanding with your partner is better now. You will expect a new partnership in terms of business. you may additionally apparently take rapid choices inside the business, which is in a position to offer you edges in near future. Investments in government associated property would possibly give you profits. Shall be cautious in urinary organ and digestive system related issues.
The Middle of the week can not be good, you may feel bored and sad. you might also be likely to face some losses in your occupation and business. It is advised to be cautious from opponents and hidden enemies. You shall keep away from imposing new ideas into your work. You are recommended to keep your distance alongside your boss. Shall keep away from funding in risky business otherwise it might convert into zero investments. Love birds shall try to keep away from doing arguments to make harmony in the relationships. Students shall keep away from shortcuts in their study. They should study their subjects in depth to urge success.
In the last two days of the week, you might also be blessed by your elders, which can make you happy. you may likely to extend your network in terms of work. Your future will facilitate you to implement new plans into your work for getting success in the near future. you may commit to go to some close relative or set up for a party. The last day of the week can bring some happiness within the career. you might also expect to induce some big orders, which will expand your business. Relations with the boss are better now. You will expect to urge some higher position in the current organization.
Leo
At the beginning of the week, you may be blessed by a positive moon, which will motivate you to be happy. Your fitness related issues are resolved now. Your profits can increase and expenses are less, which could possibly raise Your bank balance. you will be ready to control your opponents and hidden enemies. you would perhaps be in a prevailing role in any legal matter. Your boss can be pleased on behalf of your hard work, you would perhaps be promoted in terms of rewards. Disputes with the business associate are resolved now, which will show some increase inside the business. You may also enjoy some romantic moments with your spouse. Which can bring harmony inside the personal life.
In the middle of the week, with the help of destiny, you will expect to find new opportunities in terms of business and work, which will increase your self assurance level. New partnerships can make you happy, which will be really helpful in the near future. Bonding together with your spouse is going to be improved now. you may pay money to bring new stuff, which is in a position to improve your status. You will be busy with family or social events. you may moreover invest in real estate and different assets. Natives concerning films, glamour, household stuff, interior can do better. From 20th October onwards, matters are negative. You will not be ready to focus on your work, which can have an effect on your professional and domestic life.
Last two days of the week may not be favourable. You will have a boring feeling, which can make you sensitive and emotional. might need some health issues also. Shall try to keep away from rush driving. Shall use caution from hidden enemies and opponents, you would possibly be a sufferer of conspiracy. You shall avoid making any argument, it would possibly convert into proceedings. you would possibly be less focussed, therefore shall keep away from taking any vital choices. it is suggested for love birds to keep patience and keep away from to form needless arguments. The remaining day of the week, afternoon forward, conditions are in check. you may be able to journey to a few religious locations with the family, looking for peace in the mind.
Virgo
In the beginning of the week, the Moon can make you energetic, healthy and wealthy. you may be more intellectual in terms of knowledge. you may live to pay money in family and love once. you may build new investments in assets. You would require to regulate your short temperateness, it's going to have an impact on your family members with the surrounding folks. Love birds can have fun with their joyful moments. Students and jobseekers can hear good news.
In the middle of the week, you will be pleased with your family. You may take interest in artefacts which are in a position to improve your creativity. You will get promotions within the job. you may additionally get some incentives in terms of promotions. you are advised to keep patients in taking some money decisions in business. Love birds are recommended to be truthful within the relationships. You will be prepared to fight against your inner weakness, which is in a position of power toward success and happiness.
Last couple of days, you will be blessed by elders, which will make you happy. you may facilitate needy peoples. you will try to analyze yourself and work out mistakes in terms of relationship with your spouse. Which can enhance confidence inside the relationship with your spouse. In the partnerships, disputes will be resolved. Students can make quick choices in terms of their career. Singles can find good matches. The last day of the week can motivate you to be frightened and sad. you are suggested to keep away from rush driving and journey tours.
Libra
At the start of the week, your time is negative. You will face limitations in your professional path. Shall keep patience and shall try to avoid taking any quick call. You shall pay attention to your parents. Might follow your intuitions before making any investment. Before taking any vital call, shall take recommendation from your elders or an authority. You will additionally plan for migration from your current residence.
In the middle of the week, you will feel good and energetic. Your internal strength can assist you to go ahead in taking challenging options in terms of work. Your previous investments pay you now. you will use your creativity to renovate your residence or workplace. Natives who are in a job can set up for higher education to groom their profession growth. Singles can find a soul mate. Couples can probably hear good news in terms of new members within the family. Love birds can possibly decide to get married.
Last couple of days, you may be busy at work. Your cash that had been caught is recovered now. You'll be in a winning position from opponents and business rivals. You would possibly get new responsibility in your work, which will give you benefits in near future. Your relations together with your seniors will possibly be improved. Chronic sickness can be cured now. Health problems related to kids are under control now.
Scorpio
In the first two days of the week, you will get an excellent end result of your tough work. you will unravel disputes collectively with your relatives. you may go for short business or work associated visits, which is able to be useful in near future. Your subordinates and siblings can aid you in your tough choices. Job seekers can get an appropriate job. child results will be favourable. From 20th October onwards, you will feel some dullness, you will be unfocused towards your goals.
Mid-weeks are negative, you will have detachment from your responsibilities, you will no longer be enjoyed at work, which can have an impact on the speed of your running projects. you are recommended to take care of your elders. From 21st October forward, matters are in restraint. You will spend your hard-earned money in luxury, which is in a position to increase your social value. It will be feasible to plan for a far off work related trip. you may enjoy your domestic life, however shall avoid arrogance and ego together with your spouse. Issues in partnerships can be resolved. Single shall follow intuition before taking calls related to wedding.
Last few days, are good. Your previous investments will pay you now. Your money that had been caught is recovered now. Health problems regarding your kids or family members are resolved now. You will use your knowledge to settle the disputes in terms of business and social life. Bonding with the boss is improved, which can assist in professional growth. Love birds shall avoid hiding something in their relationship. Wedding aspirants shall now not hide something associated to their past years, in their matrimonial assembly earlier than making decisions in terms of wedding.
Sagittarius
In the beginning of the week, you will be blessed by a positive moon that will make you pleased and you may be focused in the direction of your aims, which is capable of enhancing your self assurance and respect, amongst the surrounding individuals. you may be geared up to express yourself, both written or verbally. you will resolve several problems with the help of communication skills. You shall be well mannered in terms of personal life. You will have a control between financial savings and expenditure, which is capable of increasing your bank balance. you are advised to be cautious in eating habits, you may have throat or tongue problems. Love birds can get some help from their family members in terms of weddings. Students can expect good results. you would possibly face throat, ear, eyes respiratory disease issues.
Mid-weeks, your tough work can pay off in terms of income in your business. you will make tough choices with the help of your subordinates, and you will get success with a bit of effort. Some new plans can come into your mind, and can offer edges in the near future. you will sketch some renovation in the residence with the help of your ability. Disputes with the relation in property matters can possibly be resolved. Drive safe, you would perhaps face some arm pain also.
Last few days, you may be under a negative moon. You will experience some detachment in your responsibilities. you will restart your plans in terms of profession, you may probably have observed lack of help from your subordinates, which should make you upset. However, by some means, with the help of an elder's blessings, you may come out from this untidy scenario. Jobseekers can say good job, college students can get good results. you will get fruitful results in terms of investments, which will enhance your financial health, you will become a clever investor. Singles can find a soul mate. Love birds can go ahead in terms of weddings. Natives, planning for migration from one place to a different place, are advised to keep over the plan for a while.
Capricorn
First two days of the week, you may be blessed by the moon, which can offer you vitality, wellbeing and fitness and can make you energetic. you may enjoy your every second in work and home life. you may probably urge reciprocation of your work in the society. you may possibly possess positive partnerships in business. Your spiritual energy will assist you to take the right call to expand your work. You can probably expect vital changes in your current job, job seekers can possibly find an appropriate job. In the domestic lifestyles, you are advised to avoid ego to keep up harmony with your spouse. you will likely have to pay some amount for residence renovation conjointly.
Mid-afternoon can cause you to be busy with issues relating to investments. you will be busy in children's primary education. Jobs and commercial enterprises also will consume your energy. you may be equipped to manage your expenditures, which can raise your savings. you will use your knowledge while making investments. children schooling can cause you to be busy, you may seemingly anticipate to hear suitable information in terms of admissions or results. you may figure out how to expand your business also. Natives relating to supply chain, strategy consultants, gemstones and luxury can do better. Love birds are also busy in social get together. Should be careful of fitness problems relating to face, throat and chest.
Last couple of days have appeared to be excellent. you will meet new people, which will be beneficial in the near future in terms of business and work. Your community can aid you to develop your business. Problems relating to siblings are also settled now. Religious place visit is additionally expected with the family, which can offer you new directions for the near future. you will supply some quantity to spiritual vicinity or society.you may additionally experience home concord also. The last day of the week may not be good for you. Your expectations are high, which can cause you to be upset. However, by hook or by crook,by the end of the day, with the help of the elder's blessings, you may come out from the stress and anxiety.
Aquarius
Starting off the week would possibly no longer be sensible for you, you would possibly be upset and can be disappointed because of the negative moon. You will face fitness issues with you and your parents. you will apparently spend your hard-earned money on unworthy things. you will lose your patience, which can cause you to be short-tempered, hence it is advised to manage your tongue while speaking with somebody. Love birds shall avoid forming arguments on trashy topics, otherwise there'll be some breakup inside the relationship.
In the middle of the week, Last week's disappointment can now convert into happiness. With the help of blessings from elders, you will feel peace of mind, happiness and patience. you are seemingly expecting healthiness today. you will enjoy your vacation, your community can assist you to complete your task. you may likely decide to begin some new task with the help of your siblings and professional network. Students can do better in their studies. there'll be some better gains after a bit of effort.
Last few days, you may be busy with home affairs and youngsters' education. you may assume some quick journeys in terms of children's education. Children's fitness can cause you to be upset. With the help of destiny, you may come out from this untidy scenario. There'll be some disturbance in your personal life, hence it is advised to regulate your straightforwardness and ego in the relationship. In the partnerships, you need to avoid making arguments on pointless topics. There'll be some disputes inside the partnerships. On the other hand, your patience will help you to come out with this example and you may possibly resolve the disputes.
Pisces
Starting off the week, you may be blessed by the moon, which can make you happy. Your focus is desirable in the direction of your goals, you will be equipped to take speedy decisions, which can possibly provide you monetary gains in the near future. you can implement new thoughts into your work and business. you may reputedly make investments more capital into your business for future growth. Your income can boost liquidity within the business. In terms of domestic life, you may be capable of settling disputes amongst members of the family. you may additionally expect some accurate information in terms of the wedding of one of the family members.
Mid-weeks might not be positive. you will experience boredom and dissatisfaction. it is advised to keep your eyes open, you could possibly be a victim of conspiracy, you shall take care in terms of hidden enemies and opponents. you are advised to be careful in your way of speaking, otherwise you would possibly face losses in near future. You shall avoid making investments in unstable assets. you are recommended to do meditation and yoga to come out from stress and anxiety, shall keep away from lending money to anyone, it would be no longer recoverable easily.
Last couple of days of the week, you will be blessed by the moon, you may have good vitality and energy. you will likely make good plans and can be geared up to implement them efficiently, thus you are suggested to carefully scan documents before putting in a signature. Due to over excitement, you could possibly make some mistakes. Last day of the week, you may now manage over your hidden enemies and opponents.You will expect to urge new responsibilities in terms of job. Your boss is cooperative now. You shall take care in terms of family harmony, shall try to become busy in your work to avoid needless arguments. Love birds shall avoid discussing self-esteem issues, otherwise you'll be separated.
The author, Samir Jain, is a Jaipur-based astrologer who is an expert in astrology, numerology, palmistry, and Vastu. He is also an expert in Jain Temple Vastu and Jain Jyotish. Over the last several years, he has consulted clients from the USA, Brazil, Mexico, Canada, the UK, Australia, Turkey, France, Italy, South Africa, and Germany.
#Astrology #Horoscope #DailyHoroscope #HoroscopeToday #HoroscopeOctober #OctoberHoroscope

Sours: https://timesofindia.indiatimes.com/astrology/horoscope/weekly-horoscope-17-to-23-october-2021-check-predictions-for-all-zodiac-signs/articleshow/87055136.cms
MONTH OF October
Get the word out, Leo! The Sun is flitting through Libra and your social and innovative third house until October 22, turning you into quite the maven this month. Not only is your schedule packed with events, pitch meetings and gatherings, but you've got a million ideas swirling through your mind—ones you're eager to share.
Luckily, you won't have to look far for an audience. Synergistic sparks fly during Libra season, and you could meet kindred spirits at every turn. The October 6 Libra new moon is especially favorable to launch a project or partnership. Consider partnering up on a trial project or two to test your chemistry. Under these experimental skies, you never know!
With go-getter Mars in Libra, that dynamic duo energy could ignite fast. But careful: Communication and technology planet Mercury is retrograde until October 18, which could cause a blossoming bond to go bust if you push things too fast. Don't skip the essential "getting to know you" process, even if you feel an instant connection.
There's even more reason to take things a step at a time. Since mid-August, all five of the slow-moving outer planets (Jupiter, Saturn, Uranus, Neptune and Pluto) have been retrograde. This month, they start to turn direct (forward): Pluto on October 6, Saturn on October 10, Mercury and Jupiter on October 18. Everything from stalled career plans, sidelined health and fitness goals and relationship blocks could correct course now.
Ready to do a little nesting again? On October 22, the Sun moves into Scorpio and your domestic fourth house, kicking off a month that's all about establishing deeper roots and readying your household for cooler months. But before you slide into fuzzy slippers and a plush microfiber robe, the October 20 Aries full moon illuminates your ninth house of travel and adventure. If you can sneak in a safe getaway, even for a night, do it! Since this full moon is on a Wednesday, it's just as likely that it will deliver a burst of clarity around your higher purpose or an opportunity to make a bold move that's far out of your comfort zone.
The Sun is in Libra until October 22
October is one of the liveliest and most social months for you, Leo, as the Sun makes its annual trip through Libra and your communicative third house until October 22. There's nothing you love more than swapping stories with a kindred spirit (all right, maybe a few things…but it's still high on the list!) as you share a decadent treat or walk around and window shop. If you're not talking about everything from your latest favorite TV series and "oh my god you have to try it" organic skincare line to whether life exists on other planets, you'll be devouring books, podcasts and blogs that feed your need for fresh intel. Hello, hungry Lion!
And like a true cub, you need to romp and play. Let your inner event planner have a field day during Libra season, hosting little parties or rallying the troops for excursions. Hit the fall festivals (safety precautions in place) and gather your friends (and their friends).
Dynamic duos are revved up even more because energizer Mars is in Libra until October 30, a biennial blaze that heats up exciting dialogue and gets you pumped to pair up. You might collaborate on a project that stokes your creative fires or become the spokesperson championing a worthy cause. Since the third house rules neighborhoods, community activism could call your name. Politics, including local campaigns, could be compelling to leadership-driven Leos.
Before you light any roaring fires, though, a warning: Mars adds excitement and stress in equal doses. With aggressive Mars in your communication house, you can come across as pushy or combative if you're not careful. And since Mercury's retrograde in Libra until October 18, you'll need to be even MORE cautious. Rather than deliver your message quite so emphatically, first see if it gets through with a slightly gentler tone. In Libra, Mars is in "detriment," a weakened position because the warrior planet isn't comfortable hanging out in the sign of peace. It could be hard to get in sync or find the right tone.
The October 6 Libra new moon brings exciting news and conversations
Got something to announce, a message you want to share? The stars hand you the mic on October 6, when the year's only Libra new moon sparks your third house of communication and ideas. With Mars exactly conjunct this new moon, today could bring an inspiring conversation, big news or an opportunity to join forces with a kindred spirit. Who knows what you can create when you put your heads together! No need to rush into anything too serious yet; test your chemistry on a small project and see how that goes.
Your relationship with a sibling, neighbor or colleague could get a burst of renewal today. Feeling stuck in a limiting mindset? Keep your ears and eyes open for books, podcasts, classes and anything that can offer your brain a helpful new perspective. With six planets in air signs today, your social connections are especially potent. Look no further than your closest inner circle (and maybe their favorite people) for advice and recommendations on anything in your life that feels stuck!
Pluto also turns direct on October 6
Is the devil in the details? You may find out as soon as October 6, when transformational Pluto ends a five-month retrograde through Capricorn and your sixth house of health, organization and analytical thinking. Since April 27, Pluto's been backing through this part of your chart, which might have driven up issues around control and micromanaging. Power struggles could have erupted, especially with employees or coworkers. If you've been dealing with anxiety or a health issue, it may have been hard to discern the cause with shadowy Pluto back-spinning like this. Chronic stress could have disrupted your sleep patterns or caused you to lapse into self-soothing habits like emotional eating.
Now with Pluto is resuming forward motion, you can corral the chaos and get to the root of what ails ya. Take a deep breath: You'll be better able to manage people—and their dynamics—once Pluto straightens out. Have you been afraid to step into your power because you're worried about pleasing others and being liked? No more! The dwarf planet's course correction will help you get a better grip on mind-body-spirit balance. A nagging psychological or emotional issue may have been affecting your physical health. The link could soon become clear, putting you back on the path to wellness and vitality.
Saturn retrograde ends on October 10
Time to make things official? On October 10, structured Saturn wakes up from a four-and-a-half-month retrograde in your relationship house. Since May 22, the cosmic curmudgeon has been slogging through Aquarius, forcing you to take a hard look at your closest relationships. You may have done serious repair work on a few of those ties or possibly taken some distance from someone. Saturn rules maturity, so you might have learned a few important lessons that ultimately led to greater stability.
Now that Saturn's back on track—and plodding steadily through Aquarius until March 2023—you can apply those hard-won lessons to all of your interpersonal affairs. Whether it's a close friendship, a budding love connection or a long-term union, Saturn will help you make wiser choices. Have you been vacillating over whether to sign a contract or make a business partnership official? As Saturn corrects course, you'll feel more confident saying yes—or no.
Jupiter and Mercury retrograde both end on October 18
You'll have plenty of chances to make things official starting October 18, when bountiful Jupiter ends a four-month retrograde in your opposite sign of Aquarius. Jupiter, the planet of growth and opportunity, has been soaring through your seventh house of committed relationships since December 19, 2020, making its once-every-12-years visit until December 28, 2021.
This could be one of your luckiest—or at least most adventurous—years for partnerships in more than a decade. Some Leos will outgrow longtime mates while others might take the leap into more permanent arrangements: living together, engagement or marriage. In business, Jupiter could have served up thrilling alliances and contracts. Hello, dynamic duos! Withclass="body-el-link standard-body-el-link" action planet Mars making an energetic trine to Jupiter from your communication house, you could be sealing the deal at warp speed.
Back on June 20, Jupiter slowed down for its annual four-month retrograde, offering you a chance to reflect or correct course with an important person. If a relationship moved too quickly or started tclass="body-el-link standard-body-el-link" o overtake your life, you may have taken a step back. Or, like Leo-Leo supercouple Bennifer 2.0, you could be headed to the altar.
Plus with Mercury, the planet of communication, technology and travel, ending its three-week retrograde today, it will be much easier to discuss anything more openly, whether you're hashing things out with a romantic partner, sibling, colleague or friend.
The Aries full moon on October 20 illuminates travel, big ideas and entrepreneurship
Got a grand plan to share? October 20 is an auspicious day, and your efforts can really hit the mark. The year's only full moon in Aries beams into your ninth house of luck, expansion and limitless possibilities. You'll see the big picture clearly and be ready to take a risk. These moonbeams could bring opportunities to travel, study or start a business. A visionary concept you hatched six months ago may come to fruition now. If you've been unsure about whether or not to take a leap of faith, this full moon will give you the guts—and the gusto—to go for it. Look back to Aries new moon on April 11 for clues of what could manifest now.
Mars-Pluto square on October 22
Do your best to stay cool on October 22, when an exclass="body-el-link standard-body-el-link" plosive Mars-Pluto square provokes your critical side. With assertive Mars in your communication zone locked into this heated angle to intense Pluto in your controlling sixth house, you might feel attacked by someone's critical words. Your own micromanaging could put someone else on the defensive, making them feel like you're doubting their judgment. Ask questions before you fling any accusations.
Scorpio season starts October 22
Some much-needed downtime arrives on October 22, when the Sun shifts into Scorpio and your fourth house of home and family. It's time to nest and rest—or at least to bring some balance back by attending to the more personal parts of your life.
The energy shifts in a homeward direction from October 22 on, as the Sun begins its annual foray through Scorpio and your domestic fourth house. Between now and November 21, you're in nesting mode, focused on hearth and home. You crave solitude, downtime and nurturing company after the social frenzy of the last few weeks. Turn your attention to family, decorating, cooking and hosting close friends at Chateau Leo. And, since the fourth house rules all things feminine, women and children will play an especially important role this month.
Looking for a new place to hang your hat or thinking of expanding your clan? With motivator Mars zipping through Scorpio from October 30 to December 13, your efforts could pick up speed at the end of the month.
With amorous Venus sashaying through Sagittarius and your flirtatious, flamboyant fifth house from October 7 to November 5, love is in the air as much as the scent of pumpkin-scented everything. Whether you're single or attached, you'll be in the mood to dress up, turn heads and pack your calendar with events. Unattached Lions may not want anything too serious during this cycle, especially since you could have lots of admiring options. Be upfront about your intentions (or lack thereof)—but prepare to have your heart captured just the same!
Meanwhile, Mars is charging through Libra until October 30, energizing your third house of communication and kindred spirits. In spite of a self-declared "free bird" status, you could meet someone who sweeps you off your suede ankle boots when you least expect it. Pay attention to friends who insist they know the "perfect" person for you. For once, they might be right! Couples will appreciate having a chance to step out of any stressful circular conversations and just enjoy each other's company. Organize some casual gatherings with mutual friends, like concerts or comedy shows. Variety can't help but bring some sizzle to your shared life!
Put your money where your mouth is, Leo, and start spreading the news! With the Sun and go-getter Mars in Libra and your communicative third house for most of the month, your ideas are your currency. Of course, there's a little curveball here from Mercury, which is retrograde in Libra until October 18. Make sure to check all your facts and verify before sharing anything.
If possible, hold off on your big launches until after Mercury corrects course on the 18th, but consider a beta version debut or "soft launch" at the October 6 Libra new moon. On October 10 and 18 respectively, heavy-hitter Saturn and lucky Jupiter will also end their retrogrades in Aquarius, powering forward in your fifth house of fame. One of your creative projects could draw accolades, if not a fervent and devoted following.
A big partnership opportunity could manifest at the October 20 Aries full moon. If you've been holding off on signing a contract or making a big decision due to Mercury retrograde, these moonbeams could be the green light you've been waiting for!
Love Days: 10, 14
Money Days: 21, 4
Luck Days: 19, 29
Off Days: 26, 12, 16
See All Signs
The AstroTwinsIdentical twin sisters Ophira and Tali Edut (The AstroTwins), have been ELLE.com's official astrologers for over a decade.
This content is created and maintained by a third party, and imported onto this page to help users provide their email addresses. You may be able to find more information about this and similar content at piano.io
Sours: https://www.elle.com/horoscopes/monthly/a77/leo-monthly-horoscope/
Leo ♌️WARNING 🚫⛔️🚫 horoscope for today OCTOBER 19 2021 ♌️ LEO tarot OCTOBER 19 2021
\r\n
\r\n
\r\n<\/div>\r\n<\/a> \r\n<\/body>\r\n<\/html>"}]; html_slider_data = json_horoscope_dwmy_single_sign_free_report_1s_data[total_horoscope_dwmy_single_sign_free_report_1]['content'] $('#horoscope_dwmy_single_sign_free_report_1_id').html(html_slider_data.replace(/\\/g, ''));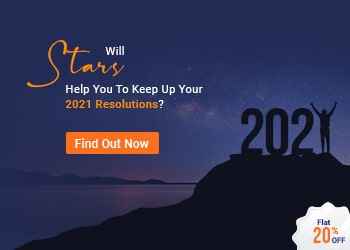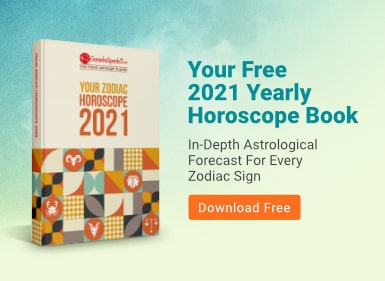 ABOUT LEO
Leos are the royal leaders of Zodiac. The 5th in the line of Zodiac, Leos, much like their name, are strong, fierce, bold, courageous and regal in their lifestyles, ways and expression. Amazingly creative in almost all spheres of their lives, Leo individuals are independent and dominant. Known to be the most authoritative amongst all the Signs of Zodiac, Leos or Lions are often brave-hearts, and their confidence, ambition and positive thinking are exemplary and unparalleled. The word 'doubt' or, for that matter, 'self doubt' is not a part of a Leo's dictionary. Driven and determined, often to the degree of excess, most Leo individuals...
Read More
Sours: https://www.ganeshaspeaks.com/horoscopes/weekly-horoscope/leo/
Horoscope leo friday
Weekly Tarot Card Readings: Tarot prediction for October 17-October 23
Weekly Horoscope for October 17-October 23
Aries (March 21-April 20)
Love: Three of Swords
Mood: Two of Coins
Career: Judgement
Some of you may get the opportunity to make up for lost ground early this week, so make the best use of it. Your confidence and knowledge will help in maintaining an edge over close competitors on the academic front. Your generous and cooperative nature will infuse a spark at home and endear you to all the family members. A profitable deal that you were negotiating may finally be yours. Promises made to the romantic partner are likely to be kept, bringing much excitement and happiness. Pressing issue may make you neglect the social front, so start picking up the threads now. Your efforts to improve your physique and energy level are likely to start bearing fruits.
Lucky No.: 8
Lucky Colour: Dark Turquoise
Taurus (April 21-May 20)
Love: The Hanged Man
Mood: The Lovers
Career: The Fool
Fast-moving developments will be to your liking on the professional front, paving the way for an increment or promotion. It is an auspicious time to plan a trip to a pilgrimage place with your family members, as spiritual gratification is envisioned. Do not make rash decisions, especially when negotiating major financial deal, as it may block your capital. Seek the opinion of an expert before undertaking a strenuous exercise to avoid any problems later on. You need to give time and attention to spouse or partner as they may be going through testing times. Property may come to some through inheritance. A situation on the social front will need to be tackled swiftly as it threatens to go out of hand.
Lucky No.: 1
Lucky Colour: Red
Gemini (May 21-Jun 21)
Love: Six of Wands
Mood: Two of Coins
Career: The Tower
At work, you are likely to win appreciation and awards from those who matter for a task done perfectly. Part payment of an outstanding amount is likely to be received consolidating your finances. Those lagging behind may get a chance to wrap pending issues. A family youngster may demand an expensive item, think twice before obliging. Raising controversial issues during a romantic evening out with partner may ruin all the fun, so watch your words. Those keeping unwell are likely to show signs of recovery with the help of traditional remedies. Real estate agents and brokers may strike it rich in a recently concluded property deal.
Lucky No.: 2
Lucky Colour: White
Cancer (Jun 22-July 22)
Love: The Sun
Mood: Temperance
Career: Devil
Some of you will silence your detractors with your outstanding achievements and laurels. An invitation to a happening party or event may lift your spirits and give you an excellent opportunity to let your hair down. A long-standing dispute in property matter may get resolved to the satisfaction of all involved. The lucrative financial deal you were pursuing may develop a snag, but don't lose heart. Absence of any health problem will help in maintaining youthfulness. You may have to shoulder a financial emergency on the family front, but your strong financial position will help you tide over it. Avoid giving your word on the social front without verifying the details, as it may backfire.
Lucky No.: 3
Lucky Colour: Saffron
Leo (July 23-August 23)
Love: Five of Coins
Mood: Two of Swords
Career: The Hermit
It's high time to be innovative, with solid background of understanding, to excel in whatever you do. Retailers are likely to be successful in increasing the footfall in their establishment. You are likely to succeed in joining a competitive health group in order to achieve total fitness. Tough competition will be cleared by those pursuing academics sincerely. You are not likely to sustain the enthusiasm for completing a project at work, because of distractions. Haste while negotiating a major deal may make it an unviable proposition later on. Develop an attitude to be successful on your property investment plans. You are likely to get rid of prolonged ailment with the help of natural healing.
Lucky No.: 5
Lucky Colour: Green
Virgo (August 24-September 23)
Love: The Hierophant
Mood: Page of Wands
Career: The Fool
Your several aspirations are likely to be fulfilled with your foresight and perseverance. Success in completing a particularly difficult assignment brings a lot of laurels at work. It is time to be tactful and avoid airing personal view about others to avoid backlash. Middlemen or brokers can expect a financial windfall in the form of commission, royalty or bonus later in the week. Respecting the sentiments of romantic partner will bring immense emotional satisfaction in love. Developing good eating habits would make you feel lighter and more energetic. Some of you may contemplate a new construction programme. Family youngster may require your wise counsel, so be available.
Lucky No.: 4
Lucky Colour: Blue
Libra (September 24-October 23)
Love: Devil
Mood: Five of Cups
Career: The Tower
Colleagues and subordinates will lend a helping hand enabling to complete an important project at work on time. Your contribution towards a social task will soon become apparent as you get due recognition from those around you. Attending a family function is likely to bring a golden chance to expand your connections. Giving good account of you on the academic front is a foregone conclusion for some. Some of you can go in for an image makeover. Changes planned for the house can be implemented now. Much thrill and excitement is promised on the trip that some of you may undertake with your friends this week.
Lucky No.: 9
Lucky Colour: Cherry
Scorpio (October 24-November 22)
Love: Page of Cups
Mood: The Magician
Career: The Empress
You might find yourself in spotlight when your assistance is publically acknowledged. Matrimonial alliance for someone eligible may get finalised, setting the tone for festivities and happiness at home. Efforts to get into the good books of seniors at work may succeed. Love life promises to be immensely fulfilling at this junction as you develop better understanding and trust in your romantic relationship. Even a short vacation will go a long way in rejuvenating your mind, so make plans for one soon. Luck is likely to favour you in acquiring real estate, so go ahead with a property deal you are negotiating. Monetary gains are likely to remain below expectation for the time being.
Lucky No.: 11
Lucky Colour: Off White
Sagittarius (November 23-December 21)
Love: The Strength
Mood: The High Priestess
Career: Eight of Wands
Financially, you will remain in a comfortable position and may even add to your wealth. A colleague will prove a great support in helping to complete a task at work efficiently. Your mastery over academics promises to improve your showing in a tough examination or competition. Wedding bells may toll for those in long-term romantic relationship. You are likely to make good money, but the rise in expenses could make it difficult to save. Your wit and repartee would immensely help in developing healthy relations with others. Involve yourself in playing sports because it is the secret of perpetual youthfulness. Legal dispute in property matters may come to an amicable conclusion.
Lucky No.: 22
Lucky Colour: Purple
Capricorn (December 22-January 21)
Love: Two of Swords
Mood: Ten of Coins
Career: World
This is a good week where you make good progress in all spheres of your personal and expert life. Your financial position is likely to improve a lot and you will be in a position to invest in lucrative schemes coming your way. You will work towards making your romantic relationship strong with patience and empathy. You need to be regular with your meals and make a change in your daily routine to ensure the health you want to attain. You are likely to find an increase in your social stature as you get recognition for your philanthropic work. Students preparing for any competitive exam will need to gear up speed and get more serious about studies and future. You may have to halt an ongoing project, but situation will be in your favour and will not cause any loss.
Lucky No.: 8
Lucky Colour: Electric Blue
Aquarius (January 22-February 19)
Love: Ten of Cups
Mood: King of Coins
Career: The Moon
You may need to keep things in perspective, while making some crucial decisions on professional front. You have to give some extra attention to the function or event you may be organising this week to make it a roaring success. Financial prosperity is indicated in your sign as you manage to create more than one source of income. Being open to changes or improvements in your diet will enable you to reach the physique that you desire. You may have to give in to your spouse's demands in order to keep the domestic harmony intact. You will be able to get the study stream you desire on the academic front.
Lucky No.: 6
Lucky Colour: Aqua Marin
Pisces (February 20-March 20)
Love: The World
Mood: The Star
Career: The Chariot
This week is likely to turn out to be very interesting as luck favours you on all fronts. Money poses no problem as you continue to get handsome returns with your diligent dealings. Your ideas to improve results at work will find favour with the higher up, pushing you into limelight on the professional front. Wedding in the family is likely to bring the entire family together giving a chance to renew long-missed ties. Budding romance is possible for some. Being clear about your career goals will not only enable you to streamline study schedule but also improve your performance. If you are exercising, keep up the good routine.
Lucky No.: 7
Lucky Colour: Violet
Follow more stories on Facebook & Twitter
Get our Daily News Capsule
Thank you for subscribing to our Daily News Capsule newsletter.
Close StorySours: https://www.hindustantimes.com/astrology/horoscope/weekly-tarot-card-readings-tarot-prediction-for-october-17-october-23-101634392995479.html
Simha Rasi (Leo Horoscope) సింహ రాశి - October 17th - Octobert 23rd Vaara Phalalu 2021
Know what astrology and the planets have in store for people born under Leo sign. Astrology reveals the effect of planets on Leo today.
Leo Daily Horoscope
If there is tension persisting in your relationship with someone, you may want to find a way out today. Listen to the other part of the story. Do not be too submissive allowing other to steamroller over you. But at the same time do not be blunt. You may find an important client at your office. Be agile and proactive.
Leo horoscope for October →
Leo Health & Wellness Horoscope
You have painstakingly built up your dietary regime. Do not let a momentary diversion wreck all your good work. A friend or a co-worker may urge you to over-indulge, but keep in mind what you are going to feelᅠtomorrowᅠmorning. A number of temptations will be presented to you today. If you give in, it will be a waste of valuable energy.
Leo Daily Love & Relationship Horoscope
You may question yourself for a better understanding of your feelings towards your partner. You seem to get affected by some one else as well. But it just a fancy passing by! You have the best and you must stick to it! Spend more time with your partner and you will be able to retain your cool.
Understand compatibility with love horoscope. Check love percentage using love calculator.
Leo Career & Money Horoscope
As far as the financial matters are concerned, you find yourself making a wise decision today. A word of advice today is one in hand is better than two in bush. So, settle down for small gains today. People in trade and shares are not advised to buy big investment shares. Listen to your inner voice and work on intuition.
To unfold what lies further ahead, take a look at your Leo weekly and Leo monthly horoscope. To read Leo horoscope in Hindi, see Simha rashifal today.
Leo daily horoscope highlighting your day in general, love & romantic magnetism, career & wealth potentials, health and wellness for Leo today etc...
Horoscope for other zodiac signs
Back to horoscope main page →
Sours: https://www.prokerala.com/astrology/horoscope/?sign=leo
Now discussing:
Leo Daily Horoscope for Oct 19: We see good profits!
LEO (Jul 23-Aug 23)
Leos are free beings and are kind to the world. They love to keep their family happy with their hard work. Leos work hard towards their goals, once they up by themselves for a challenge they will work towards in achieving it. Leos are loyal buddies. They also have the tendency to overthink a lot, which could be unhealthy, and eventually it can destroy your peace of mind. You value your loved ones the most, and henceforth that can make you moody when your expectations of them hurt. So, Leos you have to restrain yourself from overthinking and chill a little. Your domestic front looks impressive and may hold a pleasant surprise in this festive season. But your day shall be smoother if you consider restricting your travel plans.
Leo Finance Today
You may see a leap in your profitability. For those waiting for the share from their ancestral property may hear good news. Leos who own fields are likely to get a quality harvest.
Leo Family Today
You could get lucky to find a perfect rented place in your job location equipped with good ambience. People living away from their home may miss their family members and the warmth of home.
Leo Career Today
Students struggling with the general mental ability test to clear the desirable entrance exam might have to approach a suitable coach to speed up the chances of cracking the test.
Leo Health Today
Your health looks satisfactory as your stars are indicating positivity. But do not catch up on cold drinks or Ice-creams, as it might not go well with your system.
Leo Love Life Today
Take your love out on a romantic dinner date; you deserve all the love under the sky. Look after the tiny things of your life as they matter the most. For those waiting for marriage proposals may get good news.
Lucky Number: 6
Lucky Colour: Orange.
Manisha Koushik, Dr Prem Kumar Sharma
(Astrologer, Palmist, Numerologist & Vastu Consultant)
Email: [email protected], [email protected]
Url: www.askmanisha.com, www.premastrologer.com
Contact: Panchkula: +91-172-2562832, 2572874
Delhi: +91-11-47033152,40532026
Get our Daily News Capsule
Thank you for subscribing to our Daily News Capsule newsletter.
Close StorySours: https://www.hindustantimes.com/astrology/horoscope/leo-daily-horoscope-for-oct-19-we-see-good-profits-101634531379274.html
519
520
521
522
523