The Animaniacs' Take On Science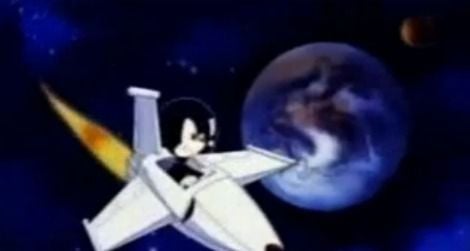 If you missed out on the "Animaniacs" cartoon show during the 1990s, I'm so sorry. The show, produced by Steven Spielberg, was a delicious combination of slapstick humor, pop culture and smarts, anchored by three characters (the Warner Brothers and the Warner Sister, Dot) whose species was, well, indeterminate.
The music was the best kind of intelligent humor. Where else could you find a song about the United Nations or one that named all the countries of the world? If you didn't have a decent knowledge of history, geography or literature, a lot of the jokes would go over your head, but it was all so entertaining that kids would never realize that they were learning along the way. And science was a frequent theme, as would be expected from a program that included lab mice trying to take over the world (they were so great, the mice eventually got their own TV show). YouTube is chock full of clips from the show—I hope you enjoy a few that I found:
Yakko's Universe:
<object height="400" width="500"><param name="movie" value="http://www.youtube.com/v/f_J5rBxeTIk?version=3"/><param name="allowFullScreen" value="true"/><param name="allowscriptaccess" value="always"/><embed allowfullscreen="true" allowscriptaccess="always" height="400" src="http://www.youtube.com/v/f_J5rBxeTIk?version=3" type="application/x-shockwave-flash" width="500"></embed></object>
The Senses:
<object height="400" width="500"><param name="movie" value="http://www.youtube.com/v/yaHTeefeLYw?version=3"/><param name="allowFullScreen" value="true"/><param name="allowscriptaccess" value="always"/><embed allowfullscreen="true" allowscriptaccess="always" height="400" src="http://www.youtube.com/v/yaHTeefeLYw?version=3" type="application/x-shockwave-flash" width="500"></embed></object>
Pinky and the Brain theme:
<object height="400" width="500"><param name="movie" value="http://www.youtube.com/v/iJPFSNu_QNs?version=3"/><param name="allowFullScreen" value="true"/><param name="allowscriptaccess" value="always"/><embed allowfullscreen="true" allowscriptaccess="always" height="400" src="http://www.youtube.com/v/iJPFSNu_QNs?version=3" type="application/x-shockwave-flash" width="500"></embed></object>
A Quake! A Quake! (about the 1994 Los Angeles earthquake):
<object height="400" width="500"><param name="movie" value="http://www.youtube.com/v/mmBVVWViN2E?version=3"/><param name="allowFullScreen" value="true"/><param name="allowscriptaccess" value="always"/><embed allowfullscreen="true" allowscriptaccess="always" height="400" src="http://www.youtube.com/v/mmBVVWViN2E?version=3" type="application/x-shockwave-flash" width="500"></embed></object>
Bones in the Body:
<object height="400" width="500"><param name="movie" value="http://www.youtube.com/v/HYv3yArIJuc?version=3"/><param name="allowFullScreen" value="true"/><param name="allowscriptaccess" value="always"/><embed allowfullscreen="true" allowscriptaccess="always" height="400" src="http://www.youtube.com/v/HYv3yArIJuc?version=3" type="application/x-shockwave-flash" width="500"></embed></object>
The Planets (from when Pluto still qualified):
<object height="400" width="500"><param name="movie" value="http://www.youtube.com/v/s8eFFnJsCjs?version=3"/><param name="allowFullScreen" value="true"/><param name="allowscriptaccess" value="always"/><embed allowfullscreen="true" allowscriptaccess="always" height="400" src="http://www.youtube.com/v/s8eFFnJsCjs?version=3" type="application/x-shockwave-flash" width="500"></embed></object>
Sours: https://www.smithsonianmag.com/science-nature/the-animaniacs-take-on-science-51103558/
Animaniacs Season 2 Trailer Parodies Gladiator & Thundercats
A new trailer for Animaniacs season 2 promises even more wacky antics while parodying TV shows and movies like Thundercats and Gladiator.
Hulu has released an official trailer f0r Animaniacs season 2, parodying movies and TV shows like Gladiator and Thundercats. Airing in 1993, the original run of Animaniacs was an animated variety show centered on the antics of the Warner siblings, Yakko, Wakko, and Dot. The show was a smash hit, running for five seasons and spawning a spin-off based on two of its most popular supporting characters, Pinky and the Brain, a pair of laboratory mice bent on taking over the world. Such interest led to an eventual Animaniacs revival in 2020, hosted on the Hulu streaming platform.
Related: Animaniacs Reboot Reveals The Brain's Ultimate World Domination Plan
Hulu released a new trailer for a second season of the show on their official YouTube account, giving fans a taste of what they can expect from upcoming episodes. The trailer opens with the titular Animaniacs telling the audience that the advertisement has been recommended to them via their recent peculiar search history, showing that the 90's icons have adjusted well to mocking 21st century culture. It then carries into an onslaught of bizarre scenarios, such as an adventure in Ancient Rome and a parody of 80's cartoon staple, Thundercats. The trailer also confirms the return of Pinky and the Brain, continuing their never-ending conquest for world dominance.
With Animaniacs season 3 already ordered by the network, it appears the revival has been a big success for Hulu and has been embraced by fans old and new. The parodies of Thundercats and Gladiator are humorous, and it's possible with the new season having 13 episodes, the Hulu series will parody even more popular titles. Hopefully, the new season will continue to satisfy audiences and continue this healthy second life for the show.
Next: Animaniacs Reboot Unintentionally Mocks Justice League Snyder Cut
Animaniacs season 2 premieres November 5th on Hulu.
Source: Hulu
ShareTweetEmail
Walking Dead Adds Another Clue To Rick's A&B Mystery
About The Author
Matthew Jasper (4 Articles Published)
Matthew Jasper is a Film & TV News Writer for Screen Rant, producing articles on recent events within the industry. Matthew has worked under Universal Pictures UK, the BBC and local film festivals during his developing career. Based around Birmingham, when not watching and writing about various Movies and TV Shows, Matt can be found trying to best his PB in the gym or putting a dent in his never-ending reading list.
More From Matthew Jasper
Sours: https://screenrant.com/animaniacs-season-2-trailer-gladiator-thundercats-parody/
Animaniacs Theme Song Lyrics Will Surely Take You Down The Memory Lane, See Here
The 90s cartoon fans are always looking out for reboots or retelecasts of the original cartoon shows. The fans were eagerly waiting for the premiere of Warner Brothers show Animaniacs reboot. The wait finally got over as the studio released the reboot of Animaniacs after more than 20 years of the show coming to a close. The makers released Animaniacs reboot on Hulu. The reboot is being received well by the viewers all over the world. The American animated comedy-musical television series was created by Tom Ruegger. The revival of the series after more than 20 years the show ended has made fans see their favourite characters on screen again.
Several original voice cast members like Jess Harnell, Tress MacNeille, Rob Paulsen among others have reprised their roles. Apart from the characters, Animaniacs was also popular for its peppy Animaniacs theme song. The Animaniacs theme song was a rage among the kids when the show was airing in the 1990s. The new Animaniacs theme song is the same with improved graphics and better visual quality. A lot of people have been curious to know about the new Animaniacs theme song lyrics. Here is a look at the new Animaniacs theme song lyrics.
Also Read | Animaniacs Cast: Details About The Animaniacs Characters And Their Voice Cast
Also Read | 'Cowboy Bebop' Live Action Cast: Details About The Actors In Live Action Adaptation
Animaniacs theme song lyrics
It's time for An-I-man-I-acs
And we're zany to the max
So just sit back and relax
You'll laugh till you collapse
We're An-I-man-I-acs

Come join the Warner brothers
And the Warner sister Dot
Just for fun we run around the Warner movie lot
They lock us in the tower whenever we get caught
But we break loose...
And then vamoose...
And now you know the plot

We're An-I-man-I-acs
Dot is cute and Yakko yaks
Wakko packs away the snacks
While Bill Clinton plays the sax
We're An-I-man-I-acs

Meet Pinky and the brain
Who want to rule the universe
Goodfeathers flock together,
Slappy wacks 'em with her purse
Buttons chases Mindy
While Rita sings a verse
The writers flipped
We have no script
Why bother to rehearse

We're An-I-man-I-acs
We have play for play contracts
We're zany to the max
There's baloney in our slacks
We're An-I-man-ee
Totally and zany
Here's the shows namey
An-I-man-I-acs
Those are the facts!
Also Read | 'The Princess Switch' Cast: Details About The Cast Of Christmas Romantic Comedy On Netflix
Also Read | Gal Gadot Bonds With Ali Fazal On Twitter Over 'Wonder Woman 1984' Release Date Update
See the Animaniacs song reboot here
Image Credits: Jess Harnell Instagram
Get the latest entertainment news from India & around the world. Now follow your favourite television celebs and telly updates. Republic World is your one-stop destination for trending Bollywood news. Tune in today to stay updated with all the latest news and headlines from the world of entertainment.
Sours: https://www.republicworld.com/entertainment-news/web-series/animaniacs-theme-song-lyrics-will-surely-take-you-down-the-memory-lane-see-here.html
Animaniacs - Yakko's World - HIGH QUALITY
Everything You Ever Wanted to Know About Animaniacs
When I started researching the history of Animaniacs, I contacted creator Tom Ruegger to see if he could fill in some gaps. I expected a few sentences in response to my questions, but Mr. Ruegger sent back seven pages of awesomeness instead. So if you happen to be searching for the real story behind Animaniacs—which is getting a reboot on Hulu—you're in the right place.
IN THE BEGINNING
The history of Animaniacs actually begins with Tiny Toon Adventures, another animated show from Warner Bros. and executive producer Steven Spielberg. After Tiny Toons became a huge success, Spielberg asked producer Tom Ruegger and his team to work on a follow-up cartoon.
One idea Spielberg suggested was to make the popular Tiny Toons character Plucky Duck the star of the new show. Meanwhile, Ruegger had been developing characters based on the personalities of his three young sons. These two concepts were combined to create three brother ducks. However, the team soon realized that, between Disney's Donald Duck, DuckTales, Darkwing Duck, and Warner Bros.' own Daffy Duck, there were already plenty of animated waterfowl on the market. Spielberg agreed, but said they needed to come up with "a big marquee name" to help sell the show.
Ruegger was inspired by the large "WB" logo on the water tower at the Warner Bros. studio. He proposed a group of siblings drawn in an animation style reminiscent of anthropomorphized animal characters from the 1930s, and called them the Warner Brothers. Although they have dog-like characteristics, the exact type of animal the Warners are meant to be is unknown. According to the show bible – a book filled with background information for the creative team on a TV show - their species is labeled as "Cartoonus Characterus."
For a brief period, there were four Warner siblings—Yakky, Smakky, Wakky, and little sister, Dot. As the studio artists honed the designs, Yakky became Yakko, and Smakky and Wakky were melded into Wakko. After getting clearance from the Warner estate to use the family name, the show was off and running.
THE WARNER BROTHERS (AND THE WARNER SISTER)
In episode #65, "The Warners 65th Anniversary Special," we learn that the Warners were created in 1929 to be the sidekicks for Buddy, a real character from the early days of Warner Bros. Animation. Their only role in the Buddy cartoons was to pop out of unexpected places and use giant mallets to make a pancake out of the star. The Warners were soon given their own series of cartoons, but the resulting shorts were considered too incomprehensible for public consumption. The films were locked away in the Warner Bros. vault, and the Warner Brothers were locked inside the water tower at the Warner Bros. studio. Until the present day, when the Warners escaped.
In the Animaniacs comic book published by DC Comics, issue #33 reveals a long lost Warner sibling named Sakko Warner. The character's design was almost a carbon copy of glitter-throwing celebrity Rip Taylor. Sakko was only ever mentioned in the comic book, which was not written by the same team as the cartoon, so he's not considered part of the Animaniacs canon.
Animaniacs writer Paul Rugg did come up with an official fourth Warner as part of the story for the never-produced feature film, Wandering Warners We. Lakko Warner, as his name implies, is the untalented member of the family, who would have been fired by his own siblings during the course of the film.
Although she goes by Dot, producer/writer Sherri Stoner came up with the Warner Sister's full name: Princess Angelina Contessa Louisa Francesca Banana Fanna Bo Besca the Third. Dot was voiced by Tress MacNeille, who had previously played Babs Bunny on Tiny Toons and Gadget on Chip 'n Dale Rescue Rangers. MacNeille's extensive voice acting career includes many characters on The Simpsons, most notably Agnes Skinner, Principal Skinner's mother.
Yakko was voiced by Rob Paulsen, a veteran voice actor best known before Animaniacs for playing Raphael on the wildly popular Teenage Mutant Ninja Turtles cartoon. Paulsen had previously voiced a handful of bit characters on Tiny Toons, and Ruegger thought he'd be perfect for Yakko on the new show. As part of the audition process, it wasn't unusual for the same actor to try different voices for the same character, and with Paulsen this was no exception. Once auditions were completed for a role, Ruegger and casting director Andrea Romano would select the best five voices, and these five would be sent to Spielberg for the final decision. In Paulsen's case, the Yakko deck was stacked in his favor as three of the final five voices were him. Not surprisingly, he got the job, and also went on to voice Dr. Otto von Scratchansniff, the studio psychologist, and the beloved, simpleton rodent, Pinky.
Of the Warners, the voice of Wakko was the most difficult to cast. During auditions, the producers said they were looking for "wacky," so all the actors delivered a voice that was over-the-top crazy, but none were the right fit. On the last day of auditions, Ruegger brought his 1990 Almanac to the office, hoping to find some inspiration that might shake things up. Many wacky Wakko's later, they still didn't have the right voice. So during their last appointment of the morning, with voice actor Jess Harnell, Ruegger opened the almanac to a list of celebrities and asked Harnell to do his best impression of Elvis, Rodney Dangerfield, Jackie Gleason, Frank Sinatra, and other notable names. When the Beatles came up, Harnell proceeded to do every one of the Fab Four so well you could actually tell which individual band member he was mimicking at the moment. However, it was Harnell's Ringo that struck a chord with the producers, so after a few tweaks, that became the voice of Wakko.
WHAT'S MICKEY DOING UP THERE?
To promote Animaniacs before the show's premiere, a giant balloon in the shape of Yakko was placed on top of the water tower on the Warner Bros. lot. Unfortunately, no one told Bob Daley, who ran the studio. When he pulled into work that morning, he thought someone had put a bad Mickey Mouse balloon on the tower and ordered it removed. The inflatable Yakko was in place for less than 12 hours, and then popped shortly after he came down. Writer Paul Rugg was able to snap a photo to prove it happened.
After the balloon incident, Daley worked to ensure no one else would mistake the Warners for Mickey. Daley decided that Yakko and Wakko were too smooth and rounded. So while he watched, he had Ruegger add side whiskers to the drawings, which he felt would prevent confusion - and potential legal action. Ruegger and Warner Bros. Animation president Jean MacCurdy had to rush back to the animation studio with the changes, because the cartoon was already being drawn, with some segments in the can.
RETRACT-IMANIACS
While Animaniacs was being developed, there were many potential supporting characters that didn't make it on the show. One idea was to bring over The Flea Family, who appeared in a few episodes of Tiny Toons, but they were cut out pretty quickly. There was also Bossy Beaver, a workaholic beaver that just wanted to build "the best damn dam ever," but his dim-witted sidekick, Doyle, would always screw things up. Bossy was based on Ken Boyer, an artist and director on Tiny Toons who was well known and respected for his strong work ethic. Spielberg thought the idea was too close to Pinky and the Brain, though, so the beavers got trimmed.
Nipsey and Russell, a pair of con-men raccoons that prowled the neighborhood at night, also got bagged after Spielberg felt there were already enough comedic duos on the show.
Another segment that never quite worked was As the Petri Dish Turns, a soap opera melodrama played out between single-cell organisms, all viewed through the lens of a microscope.
A CARTOON FOR ADULTS
Animaniacs premiered on Fox on September 13, 1993, and quickly became one of the highest-rated kids' shows on TV. Part of the appeal was that it was funny on two levels: Kids loved the slapstick, while their parents - and a very loyal following of college students - appreciated the wordplay and more "adult" humor peppered throughout the show. Whenever one of these risqué moments would come up, Yakko would often say, "Good night, everybody!"—almost as if he expected the show to be yanked off the air as soon as network execs heard the joke.
Here are some of the more "adult" moments in the show, including the infamous "fingerprints" joke (at 2:15):
Animaniacs moved to The WB beginning with episode 70. The Kids' WB block was aimed at a much younger audience, so even though ratings were still high, it wasn't doing well in the age group advertisers were trying to target. Orders for new episodes began to dwindle. The 99th and final episode aired on November 14, 1998.
THE SUPPORTING CAST
Slappy Squirrel, the cynical, retired cartoon squirrel who has no problem airing the dirty laundry of old Hollywood, was created and voiced by Sherri Stoner. Stoner got into show business as an actress, with bit parts on Little House on the Prairie, Knots Landing, and T.J. Hooker, while studying comedy with the famous improv group, The Groundlings. She was also hired to perform live-action scenes as a reference for Disney animators drawing Ariel in The Little Mermaid and Belle in Beauty and the Beast.
Skippy Squirrel, Slappy's young nephew, was voiced by Nathan Ruegger, the eldest son of Tom Ruegger, and the inspiration for Yakko Warner. He was also the voice of baby Plucky Duck on Tiny Toons, who was famous for flushing various items in the toilet and watching the "water go down the hooooole." He has since become an accomplished filmmaker with a handful of independent movies under his belt.
Mr. Skullhead was a simplified skeleton character based on a sketch Sherri Stoner had been drawing since childhood. The character first appeared as the skull-shaped barrette worn in Elmyra's hair in Tiny Toons. In Animaniacs, he became the star of the "Good Idea, Bad Idea" sketches. The narrator for the sketches was Tom Bodett, the spokesman for Motel 6 who promises to "leave the light on for you." He also narrated Mime Time, a segment that showed a mime performer getting pummeled just for being a mime.
*
Mindy and Buttons were initially cut from the show until Spielberg's kids saw a drawing of the characters and loved them. Mindy's catchphrases, including "Ok. I love you! Bye-bye!", were written by another Groundling alumna, Deanna Oliver, and the role was performed by Nancy Cartwright, the voice of Bart Simpson.
Although they were strays, cat Rita and sweet-but-dumb dog Runt were voiced by two actors with quite a pedigree. Rita was voiced by Bernadette Peters, who has won two Tonys and been nominated for three Grammys. Runt was played by Frank Welker, whose prolific voice acting career has made him one of the biggest Hollywood stars you've never heard of. Since 1980, the 97 movies Welker has worked on – including the Transformers sequels, Tim Burton's Alice in Wonderland, The Little Mermaid, Beauty and the Beast, The Lion King, and Who Framed Roger Rabbit? - have grossed more than $12.9 billion worldwide.
Les Miseranimals, an animal-centric version of Les Miserables, was a highlight of the Rita and Runt segments. Here's one of Rita's solos from the episode:
*
Minerva Mink — originally called Marilyn Mink — was voiced by comedian and actor Julie Brown. Minerva only appeared in a few segments, though, because she was thought to be too sexual for the young audience. In fact, upon the request of Jean MacCurdy, one Minvera segment was recalled, redrawn, and re-shot to decrease the mink's cleavage.
Colin, better known to fans as "The Randy Beaman Kid", was a little boy who came out of his house to tell us all about the crazy misadventures of his friend, Randy Beaman. Colin was voiced by young Colin Wells, son of one of the show's writers, Deanna Oliver. You can check out a compilation of Colin's tall tales on YouTube:
*
At the sight of the Warner Bros. studio's buxom, blond nurse, Yakko and Wakko would always exclaim, "Helloooo, Nurse!" The catchphrase was written by Tom Ruegger for Buster Bunny on Tiny Toons. Since Buster never used it on the show, Ruegger gave it to the Warners instead. Because of the recurring gag, the nurse, who previously had no name, became known as Hello Nurse.
Here are Yakko and Wakko singing about their favorite health care professional:
PINKY AND THE BRAIN
Ruegger modeled Pinky after Warner Bros. Animation director and artist Eddie Fitzgerald, who had the same sunny disposition, and often said two of Pinky's catch phrases - "Narf!" and "Egad!" In fact, the character of Pinky was so similar to Fitzgerald that he auditioned for the voice of Pinky. Another notable name up for the part was John Astin, also known as Gomez on the original Addams Family TV show. But when Rob Paulsen auditioned, he gave Pinky a loose Cockney accent, and the producers knew they'd found what they were looking for.
Brain is based on another Warner Bros. Animation artist and writer named Tom Minton. The original designs of the two mice were taken from caricatures of Eddie and Tom drawn by Batman: The Animated Series producer and designer Bruce Timm. So even though the resemblance is uncanny, the look of Brain was not modeled after Orson Welles. The Wellesian voice, however, was no coincidence, and can be attributed to Maurice LaMarche.
An experienced voice actor, LaMarche would often warm up by quoting a legendary recording of a very frustrated Orson Welles trying to lay down a voice-over track for a frozen peas commercial. When LaMarche saw the concept art for Brain, he immediately thought of Welles, and so he just did the impression he'd been honing over the years. The episode "Yes, Always" has a rather extensive, nearly word-for-word reenactment of the Welles outtake.
Pinky and the Brain got their own spin-off show that ran for 65 episodes from 1995-1998 on The WB. The show followed the two mice as they continued to try to take over the world, but they also had to occasionally save the world from the evil schemes of Snowball, a hamster from the same lab, who was voiced by renowned actor Roddy McDowall.
Eventually, the studio wanted the show to be a little more conventional, so they suggested turning it into a domestic sitcom. They even cast Dick Clark as the voice of a Kramer-esque quirky neighbor. Upset about the move, the writers instead took the opportunity to make fun of the old sitcom cliches, which didn't make the Warner Bros. execs very happy. Soon after, P&B was shuffled to Saturday mornings.
From there, the show was reworked as Pinky, Elmyra, & the Brain, borrowing a character from Tiny Toons to act as the duo's new owner. While 13 episodes were created, only six were shown under that title; the rest were dispersed as part of a clip show that featured many different segments from Warner Bros. cartoons, called The Cat & Birdy Warneroonie PinkyBrainy Big Cartoonie Show, which later became The Cat & Bunny Warnernoonie SuperLooney Big Cartoonie Show. That show lasted until 2000.
Pinky and the Brain are famous for their bevy of quotable catchphrases. One of Ruegger's favorites:
Brain: "Pinky, are you pondering what I'm pondering?"
Pinky: "I think so, Brain, but if they called them sad meals, kids wouldn't buy them."
THE MUSIC
One of the highlights of the show was the music. Almost every episode featured original songs, which kept a team of composers, led by Richard Stone, very busy. But their hard work paid off with five Daytime Emmys for various musical categories.
One of the difficult tasks Stone faced on the show was coming up with music that matched the lyrics penned by the writing staff. For example, the words to the Pinky and the Brain theme song were written by Ruegger to the tune of "Singing in the Rain" from the 1952 musical. If you sing along in your head, it's amazing how well it matches up:
They're Pinky and the Brain / I'm singin' in the rain
They're Pinky and the Brain / Just singin' in the rain
One is a genius / What a glorious feeling
The other's insane / I'm happy again
They're laboratory mice / I walk down the lane
Their genes have been spliced / With a happy refrain
They're dinky / I'm singin'
They're Pinky and the Brain / I'm singin' in the rain
Naturally they couldn't use the film's music due to licensing issues, so it was up to Stone to compose a song that worked. And the fact that we can all sing the Pinky and the Brain song today is a testament to his talent.
Perhaps the most famous song from the show, "Yakko's World," was written by Randy Rogel, a screenwriter working on Warner's Batman: The Animated Series at the time.
While helping his son with geography homework, Rogel started going over a globe and naming all the countries. When he noticed that "United States, Canada, Mexico, Panama" rhymed, he thought it sounded like the beginning of a song. So Rogel wrote out the lyrics set to the The Mexican Hat Dance Song, and gave it to Ruegger because he thought it might be a good fit for Animaniacs. Ruegger and Spielberg loved it, and shortly after, Rogel became a staff writer for the show.
Rob Paulsen, the voice of Yakko, can still sing "Yakko's World" perfectly nearly 20 years later.
(While you're at it, check out Paulsen's weekly podcast where he often has some of his old friends from Animaniacs stop by for a visit.)
FEATURE FILM FOLLIES
In 1999, Warner Bros. released Wakko's Wish, a 90-minute film starring the Warner siblings and most of the cast from the show. The original title for the film was It's a Wakko, Wakko, Wakko, Wakko Wish, an homage to the classic road movie, It's a Mad, Mad, Mad, Mad World. However, the studio's marketing team insisted the title be shorter, so Ruegger knocked it down to Wakko's Wacko Wish. The marketing team cut it even further.
The movie was considered for theatrical release after it was well received by test audiences, but Warner Bros. opted to release it unceremoniously on VHS instead. The movie has yet to have a wide release DVD, though you can buy it through Amazon.
Ruegger's website features quite a few concept posters drawn by Bob Doucette for Animaniacs films that never were. For example, the World War II epic, This Means Warners, Revolutionary Warners set during 1776, a play on Oliver Twist called Little Orphan Warners, and Winter Warner Land, which would have seen the siblings go to the North Pole to harass Santa and his elves.
Some ideas from the unproduced film Hooray for Hollywood were used in Hooray for North Hollywood, a two-part episode of the show that aired in 1998. And The Road to Bohemia had many plot points that were integrated into Wakko's Wish.
A special thanks to Tom Ruegger for providing me with amazing information and access to the Animaniacs story. Go check out his website for even more great Warner Bros. Animation memories. This post originally appeared in 2012.
cartoonsNewsPop Culturetv
Subscribe to our Newsletter!
SIGN UP NOW
Sours: https://www.mentalfloss.com/article/30629/way-more-you-ever-wanted-know-about-animaniacs
Tube animaniacs you
Thank you for asking and mentioning the book. It was a big deal for me.
I had had many very well meaning fans, very kind, generous fans say to me, "Dude, you should write a book," kind of in the same thing of what you were so kind to say at the beginning of our chat, my prodigious IMDB page, whatever. Well, look at Frank Welker's, look at Maurice's, look at Tress MacNeille. Jesus. All of them. Danny Castellaneta, Hank Azaria, all of us, because of animation can knock out two or three episodes in a day, and after 20, 30 years, it looks a lot more impressive than it is. Nonetheless, I had a lot of characters in my wheelhouse that had a profound effect on millions of people. And I started to meet these fans, and they were very kindly suggesting, "Oh my God, Mr. Paulsen. You really should write a book." And I accepted the compliment and the spirit in which it was delivered, and I'm very grateful. But I honest to God…
Look, I've grown up in Hollywood. I was 22 when I moved here. And I understand celebrity, and I understand the relative nature of celebrity and it's power. But again, like I said, I didn't really understand the power of the characters because I'm not recognized walking down the street. Now, I get it. But in those days, this is probably 8, 10 years ago, I said, "Man, that's really sweet, but the last thing the world needs is another celebrity memoir from a non-celebrity." And it's not false modesty. I am not Brad Pitt. I am not George Clooney. I am not George Hamilton. I'm Rob Paulsen. I'm good at my job, but the characters are famous. I don't draw them. I don't write them. And I could never do that. It is a deeply collaborative effort that makes me come across like a freaking rockstar. So there was no reason for me to write a self-aggrandizing book. My ego doesn't work that way.
BUT, a big giant but, then I got throat cancer. And while I never freaked out, I never said, "Oh my God! I have throat cancer! I'm a voice actor! Why couldn't it be hair cancer?!" I didn't do that because what I had learned in the interim between when nice people said I should write a book and my cancer was, as I had mentioned, the extent to which these characters have. Their words sometimes saved their lives. Their words. Over and over again. That's at the… the most powerful end. At the very least, it's, "You have no idea how much joy this brought to me and my father," or, "I didn't get along with my dad on anything. In fact, we hated each other. Then he introduced me to Pinky and the Brain, and we bonded. My dad passed away a year ago. I'm fine with it. But you have got to know…" Okay. So all that stuff, and it was countless times that it happened.
And when I got diagnosed with throat cancer and people found out after the fact, because my wife and I didn't put it out there. We didn't want sympathy, we didn't need… I was 59 years old when I was diagnosed. Even if the doctors had said, "Dude, you're on your way out. You better go home and get your shit in order," I had nothing, nothing about which to be sad. Nothing. But what happened was, I made it. The treatment was absolutely brutal for obvious reasons. Mouth, throat, can't eat, can't swallow. It's rough. It is for everybody. But you know what? It's not as rough as your eight year old boy not making it through leukemia or your six year old girl who talked to Pinky and then six days later, parents call and say, "Tiffany passed away, but thank God she got to talk to Pinky." And that stuff happens all the time. All the time. I have boxes of letters that are personally just unbelievable compelling.
That is the story, that my experience with throat cancer taught me through these characters and hundreds of children that Yakko, Raphael, Donatello, Carl, you name it have spoken to. And we all do it, not just me. But in my case, I had a very unique cancer because of what I do. And that story was powerful because not only did I make it through, but I learned the real power of those characters. They helped me get through THE most difficult year of my life. I mean, it was rough. But the people out there whose children passed away years before I got my cancer, they got ahold of me and said, "Hey, here's the last picture of you talking to Jordan before he died of lung disease. Remember this? We heard about your struggle, Mr. Paulsen. Please know how much those characters meant to our son who's been gone now for 10 years. But we have this picture on our wall, and it's you talking to him. And you probably don't remember." And often I didn't.
Sours: https://www.denofgeek.com/tv/how-the-animaniacs-reboot-will-be-both-fresh-and-timeless/
Animaniacs Theme Song
Animaniacs songwriters explain "Yakko's World," Trump jokes, and more
Rebooting any show over 20 years after it ended is a daunting task, but thankfully, Animaniacsremains zany to the max in its new iteration on Hulu. The Steven Spielberg-produced reboot manages to capture not only the humor and animation style of the original, but also the music that made Animaniacs such a standout success in the '90s.
A big part of the reboot's success is its songs, which capture the same tone as the original while updating the references and style — be it with pop culture jokes or new genres like a battle rap or a K-pop number. Episode 10 even sees Randy Rogel, the Animaniacs original composer and songwriter, returning in cartoon form with a new song.
In the episode, the Warners discover a Russian knock-off of their show and find a kidnapped Rogel on the set forced to write music, including a knockoff version of "Wakko's America" listing the former Soviet states.
"They had me work on a parody of our theme song called Animanyet," Rogell tells Inverse.
Rogel, who first joined the Animaniacs team by pitching what became the classic "Yakko's World," says part of what made the original songs so distinct was his theater background. "Most people were writing pop or rock songs at the time," he says. "I looked more towards Broadway."
"Yakko's World," of course, is the song where Yakko Warner (voiced by Rob Paulsen) lists every single country in the world to the tune of the Mexican Hat Dance. Though Rogel says he never intended to write a geography lesson for kids, but it worked, and it wasn't long before Animaniacs creator Tom Ruegger and executive producer Steven Spielberg asked Rogel to pen a series of educational earworms, starting with Wakko singing the U.S. state capitals.
"By the time they asked me to do a song about the universe I finally said, 'Guys, we can do more than list songs!'" he recalls.
Rogel ended up writing most of the songs from the original series, and a couple of the new ones too.
Like the original, the Animaniacs reboot is full of pop culture references, some of them incredibly specific (like a joke about the 2013 Oldboy remake) but most are broad enough they don't feel dated — even if the episodes were written two years ago. This was important to Rogel, even back in the '90s, and it sometimes led to him butting heads with Warner executives.
In one segment titled Video Review, the movies at a video store come to life at night. The executives wanted to include recent (by then) movies like Happy Gilmore and Cadillac Man, but Rogel was more focused on Casablanca and The Wizard of Oz — the final episode includes a mixture of both recent and classic movies.
"I was always careful when I wrote those songs with pop culture references," Rogel says. "I wanted them to be relevant forever, rather than movies just for the time."
Though the new episodes show not much is different in terms of humor and references, there's one area where Animaniacs has changed a lot. As Rogel tells it, back in the '90s, he mostly worked on the songs on his own, whereas "they have many more hands on deck now."
For example, one of Rogel's song from the Animaniacs revival started with a simple idea: what if Dot wakes up one day and she has a zit? "The reason she's horrified is that her fans love her so much that they'd be destroyed to see a zit," Rogel says.
He pitched it to showrunner Wellesley Wild, who suggested that the zit itself was a person who was horrified that he had a Dot on him. This type of collaboration turned what might have been a classic Rogel solo song into a significantly bigger production.
As Vulturereported, the "Catch Up Song" from the first episode alone required "a team of well over 100 people roughly 240 hours total to produce just this two minutes of the show." Compared to the way Rogel pretty much ran the Animaniacs music on his own during the original run, newcomers Tommy Reilly and Roddy Hart tell Inverse that most of the new song lyrics came from the episode writers.
"For the most part, the writers would give us some lyrics, and then we'd add a couple of lines or shape them to make them work as a song," Reilly says.
Because the number of people involved in the songs for the Animanics reboot (from composers to songwriters to episode writers) was bigger, everyone was involved in different parts of the process simultaneously. "One moment we wrote a song, then the next we're orchestrating a song Randy wrote or even performing a song."
"We did three songs in Episode 2 alone and they're as varied and frantic as they come," Hart adds.
Each segment in Animaniacs' second episode features its own original song in a different style. There's a Despacito-inspired music number involving a Justin Bieber-looking cyclops, a medieval minstrel song, and a Broadway-inspired anthem about cartoons demanding the right to vote.
Not only do the writers jump around from segment to segment, but more often than not, they have no idea what the context of a song will be. But that's nothing new for Animaniacs, and Rogel wrote most of his songs in a vacuum back in the '90s as well. Jamming three or more unrelated sketches together and calling it an episode worked back then, and it still works today, even if the viewing experience can sometimes feel a bit jarring as a result.
"I would write a song about all the countries of the world," Rogel says, "and then the show would cut away to a story about selling cookies to Albert Einstein."
The new Animaniacs is streaming now on Hulu.
Sours: https://www.inverse.com/entertainment/animaniacs-2020-songs-hulu-randy-rogel
Similar news:
Hulu brings back that irreverent magic with trailer for Animaniacs reboot
with 129 posters participating
Readers of a certain age will have fond childhood memories of weekday afternoons spent in the company of the Warner siblings, Yakko, Wakko, and Dot, the central figures of the hugely popular, Emmy-award winning animated series, Animaniacs. Now a whole new generation can appreciate their comic genius with Hulu's revival of the show, slated to debut next month.
The premise of the original Animaniacs was that Yakko, Wakko, and Dot were characters from the 1930s who were locked way in a water tower on the Warner Bros. lot until they escaped in the 1990s. Now they exist to wreak havoc and have fun. The format borrowed heavily from sketch comedy, with each episode typically featuring three short mini-episodes centered on different characters, connected by bridging segments. Other regular characters included two genetically altered lab mice, Pinky and the Brain, who are always trying to take over the world; Ralph the Security Guard; Slappy Squirrel and her nephew, Skippy; Chicken Boo; Flavio and Marita, aka the Hip Hippos; studio psychiatrist Dr. Otto Scratchansniff and Hello Nurse (also a common catchphrase); and a trio of pigeons known as The Goodfeathers.
As appealing to adults as to kids, the show was smart, funny, irreverent, and even educational, especially with its playful songs listing the nations of the world, for instance, or all the US states and their capitals—set to the tune of "Turkey in the Straw"—or all the presidents set to the "William Tell Overture." (My personal favorite was "The Solar System Song," complete with the obligatory joke about Uranus.) The writers were masters of parody, so much so that it became something of a badge of honor to be so featured. Honorees included A Hard Day's Night, Seinfeld, Friends, Bambi, Power Rangers, Rugrats, and The Lion King, as well as the Gilbert and Sullivan comic operas Pirates of Penzance and H.M.S. Pinafore. And of course, the Goodfeathers segments invariably parodied characters from both The Godfather and Goodfellas.
Advertisement
When the original series began streaming on Netflix, it proved so popular that Steven Spielberg's Amblin Television and Warner Bros. Animation began thinking about reviving Animaniacs. They ultimately inked a deal with Hulu, which included the rights for the original series, as well as Tiny Toon Adventures, Pinky and the Brain, and Pinky, Elmyra, and the Brain. (That means we can all revisit our favorites on Hulu.) Spielberg returned as executive producer and insisted on bringing back most of the original voice cast for the reboot. A first-look clip debuted earlier this month at the virtual New York Comic-Con (embedded below), parodying Jurassic Park (John Hammond—or rather, a cartoon Spielberg channeling Hammond—reanimates the Warner siblings).
Per the official summary:
They're back! The Warner brothers, Yakko and Wakko, and the Warner sister Dot, have a great time wreaking havoc and mayhem in the lives of everyone they meet. After returning to their beloved home, the Warner Bros. water tower, the siblings waste no time in causing chaos and comic confusion as they run loose through the studio, turning the world into their personal playground. Joining Yakko, Wakko and Dot, fan-favorite characters Pinky and the Brain also return to continue their quest for world domination.
The trailer showcases the same irreverently goofy attitude of the original, with the Warners not above poking fun at themselves—in this case, denouncing reboots as being  "symptomatic of a fundamental lack of originality in Hollywood." But they gleefully change their tune when Hulu presents them with a big check for the Animaniacs reboot ("You sellouts!"). Cue the classic Animaniacs theme song with cheeky new lyrics ("It's time for Animaniacs/You should see our new contracts!"). After being off the air for so long, the Warner siblings have a lot of catching up to do, particularly when it comes to the latest technology. And Pinky and the Brain make a welcome appearance, with Pinky fretting over an online dating app.
All in all, it looks like a promising revival. The new Animaniacs debuts on Hulu on November 20, 2020.
Listing image by YouTube/Hulu
Sours: https://arstechnica.com/gaming/2020/10/narf-yakko-wakko-and-dot-are-back-in-first-trailer-for-animaniacs-reboot/
698
699
700
701
702