Here's why you should shop Walmart Black Friday online this year
Last year's Black Friday month featured three events spread over November with deals on gaming laptops, iPhones, Roombas, and the beloved Instant Pot. This year doesn't look too different and it all starts in less than a month.  
When will Black Friday deals start at Walmart?
The proverbial party begins online at 7 p.m. on Nov. 3 and continues in stores on Nov. 5. Walmart + members get special early access to the sale 4 hours before *ew* non-members, just in case you were thinking about joining.  
With tech, toys, kitchen essentials, and a 7-day tire tire event starting online and in-store Nov. 5, this first event includes deals on hot-ticket items like this 55-inch TCL 4K Roku TV for only $228, a Eufy Robovac for $99 (originally $149), this Jurassic World 18" Super Colossal Dino that I – an adult man – would play with, and 50% off activation fees for select Samsung and Apple products. 
Save $32 on this Keurig K-Compact Single-Serve Coffee Maker for coffee made just for you.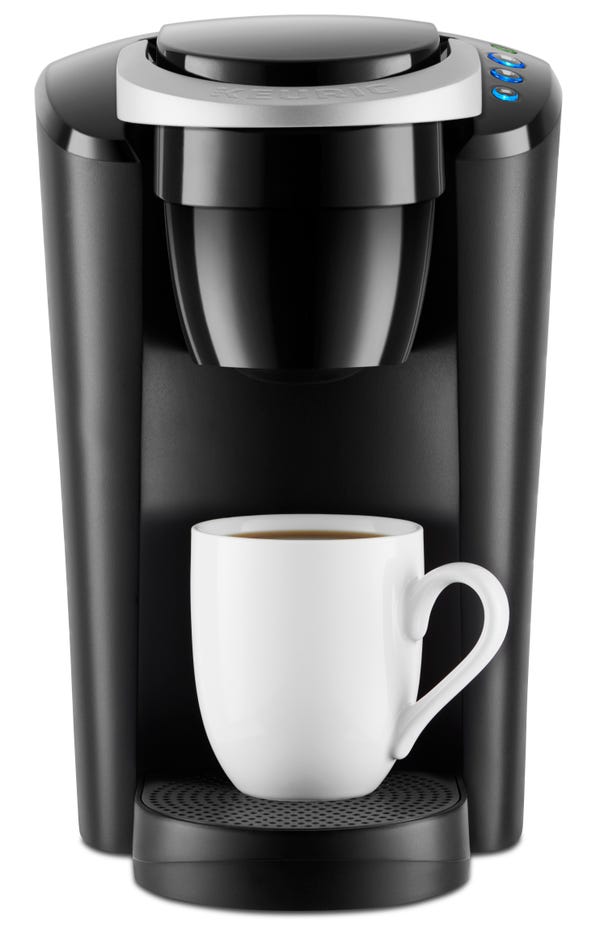 Keurig K-Compact Single-Serve K-Cup Pod Coffee Maker
Keurig
walmart.com
Shop Now
This Emeril Lagasse 5-Qt 6-in-1 AirFryer can be all yours for $39 – BAM! Is that what he used to say?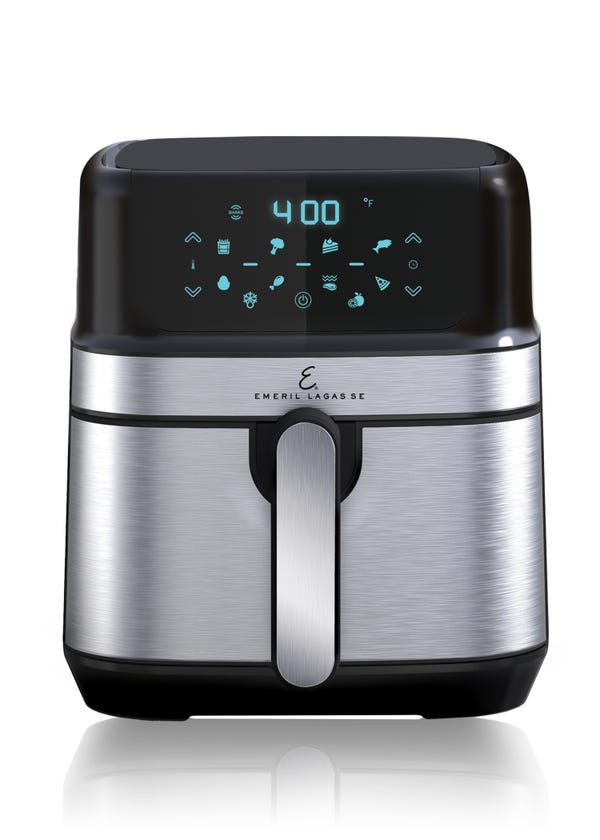 Emeril Lagasse AirFryer Elite Home, 5 Quarts - Stainless Steel
Emeril Lagasse
walmart.com
Shop Now
$10 for this Farberware 23-Pc Mixing Bowl & Prep Set? Don't mind if I do.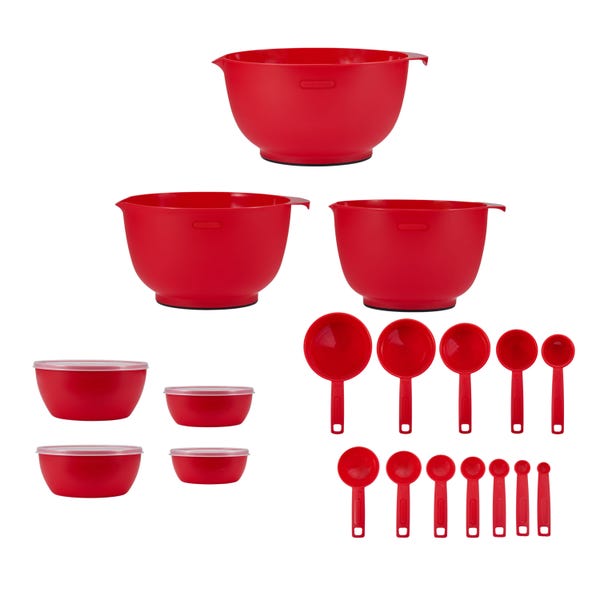 Farberware Professional 23-piece Baking Set
Farberware
walmart.com
Shop Now
Gimme more events! 
Event two begins online at 7 p.m on Nov. 10, continuing in stores Nov. 12 (Walmart+ members again get early access) and includes Apple Airpods for $89, this deluxe Samsung 60" Class 4K Smart TV for $548, a Blackstone 22" Adventure Ready Griddle for $117, and a Thyme & Table 28-Pc Cook & Prep Set ($79) that'll make everyone else's housewarming gift look like garbage. 
Slash $50 off this LG 4.1 Wireless Bluetooth Soundbar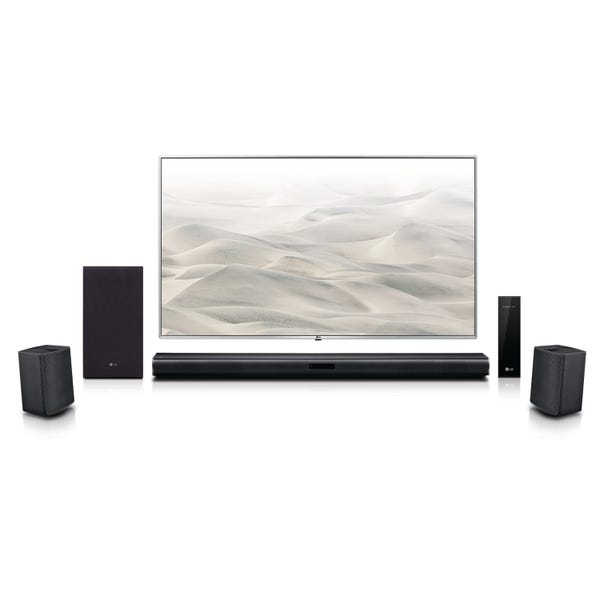 LG 4.1 Channel 420W Soundbar Surround System with Wireless Speakers
LG
walmart.com
Shop Now
Get the F9: The Fast Saga on Blu-ray + DVD + a digital copy for $24.96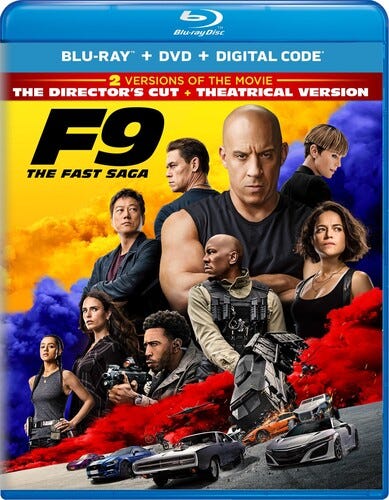 F9: The Fast Saga (Blu-ray + DVD + Digital Copy)
Universal Studios
Walmart
Shop Now
This Gourmia Air Fryer Toaster Oven is basically half off!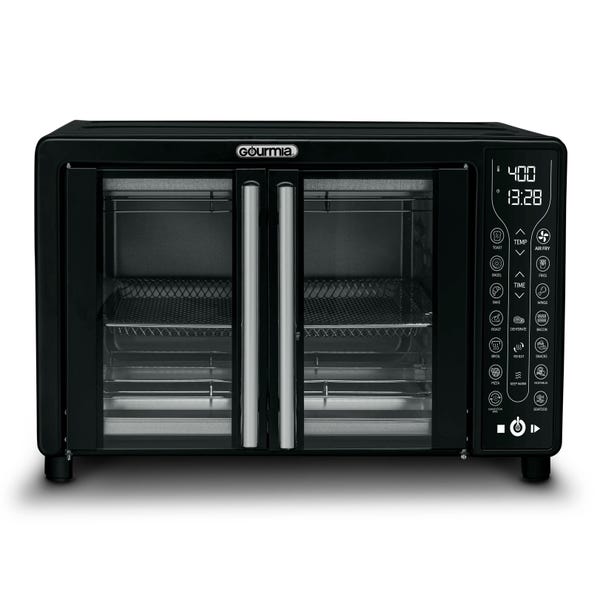 Gourmia Digital French Door Air Fryer Toaster Oven
Gourmia
walmart.com
$89.00
Shop Now
For now, Walmart is staying mum on the deets of the third event, but they're dropping thousands of online deals tonight at 8:15 p.m. and hoo boy we've got some goodies. From an Apple iPhone 11 Pro Max 64GB ($599.99) to this Acer 13.3" FHD Touchscreen ($189.99), nobody does Black Friday like Walmart. 
The early Black Friday deals start Monday at 8:15 p.m and continue with the first event at 7 p.m. on Nov. 3, followed by the second event online at 7 p.m. on Nov. 10 and continuing in stores Nov. 12. Stay tuned for the big third event.
Sours: https://www.sfgate.com/shopping/article/Walmart-Black-Friday-sale-16543613.php
Apple and pineapple slices among fruit at Walmart recalled due to listeria threat
Packaged fruit sold by Walmart is being recalled due to a potential Listeria monocytogenes contamination.
Country Fresh, which packages pre-cut apples, grapes, mangos, pineapples and cantaloupe for distribution to retailers such as Walmart, voluntary recalled the items after the US Food and Drug Administration discovered Listeria monocytogenes on equipment used in an area where the products are packaged.
Listeria monocytogenes is an organism that is capable of causing serious and potentially fatal infections in young children, frail or elderly people, and others with weakened immune systems, according to the FDA.
Healthy people may only suffer short-term symptoms such as high fever, severe headache, stiffness, nausea, abdominal pain and diarrhea. However, the FDA warns that it can cause miscarriages and stillbirths among pregnant women.
The recall affects fresh fruit items that were sent to Walmart stores located in Arkansas, Illinois, Indiana, Kansas, Kentucky, Louisiana, Missouri, Oklahoma and Texas. The "best if used by" dates fall between October 3 and October 11, 2020, the FDA said.
The FDA says that customers who have any recalled products on the list should not consume the items and should dispose of it immediately.
Country Fresh has not reported any illnesses to date, but the products are being removed from store shelves and inventories immediately, according to the FDA.
Report a correction or typo
Related topics:
businessproduct recallsapplewalmartfruit
Sours: https://abc13.com/walmart-recall-country-fresh-fruit/6809029/
Dole picks Port Tampa Bay for new shipping route for bananas, pineapples
A new shipping service delivering Dole pineapples and bananas to the United States will pass through Port Tampa Bay starting later this summer.
In addition to fruit, the direct weekly route linking Tampa, Honduras and Guatemala will also deliver containerized shipping of cargo like automobiles and other commodities. Two ships, the MV Dole Maya and MV Dole Aztec, will deliver all goods and materials from Central America to Tampa; Gulfport, Miss.; and Freeport, Texas.
One reason Tampa was picked: A 135,000-square-foot refrigerated warehouse that opened in 2018, allowing the port to receive shipments of bananas, pineapples, limes, mangoes and other fruit from Central America.
Related: Yes, we have some bananas: Port Tampa Bay welcomes first shipment in 21 years
"Our cold storage and port terminal operations facility is ideally positioned to serve the Tampa/Orlando I-4 corridor, which is Florida's largest and fastest growing market, and reaching well beyond," developer Richard Corbett of Port Logistics Refrigerated Services, which operates the warehouse, said in a statement.
John Trummel, vice president and general manager of Dole's commercial cargo division, said in a statement the new Tampa route would enable the company and its non-agricultural clients new ways to reach their destinations "faster and more competitively."
While Dole Food Company is the world's leading commercial producer of pineapples and bananas. Port president and CEO Paul Anderson highlighted the opportunity to import all kinds of commodities.
"This marks a major milestone in our strategic efforts to continue to diversify our cargo mix and expand our container volume, which is now our fastest growing line of business," Anderson said in a statement.
Dole's containerized service to Tampa is scheduled to begin in late July.
Sours: https://www.tampabay.com/news/business/2021/06/08/dole-picks-port-tampa-bay-for-new-shipping-route-for-bananas-pineapples/
The Joy Of Growing Pineapples - How To Grow Pineapple Plants In Containers
Craig Robinson (actor)
American actor and comedian
Craig Phillip Robinson (born October 25, 1971) is an American actor, comedian, musician, and singer. He is best known for his roles as Darryl Philbin on The Office (2005–2013) and Doug Judy (the "Pontiac Bandit") on Brooklyn Nine-Nine (2013–2021). He is also known for his frequent collaborations with Seth Rogen, including Pineapple Express (2008), Zack and Miri Make a Porno (2008), This Is the End (2013), and Sausage Party (2016). Robinson has appeared in numerous other television shows and films, including Hot Tub Time Machine (2010) and Dolemite Is My Name (2019). He was nominated for the Independent Spirit Award for Best Supporting Male for his performance in the film Morris from America.
Currently, Robinson is the host of the reality dancing TV show The Masked Dancer. He also has appeared in commercials for Pizza Hut, Dietz & Watson, Walmart, and Dodge.
Early life[edit]
Robinson was born in Chicago, Illinois, to a music teacher mother and an attorney father.[1][2] He was raised on the South Side of Chicago, and was brought up Methodist.[3] He attended Whitney M. Young Magnet High School. He received his undergraduate degree from Illinois State University in 1994, and his Master of Education from Saint Xavier University. He was a music teacher at Horace Mann Elementary School in Chicago, and Benjamin Franklin Elementary School and East Chicago Central High School in East Chicago, Indiana.[4]
Career[edit]
Acting and comedy[edit]
Robinson began doing stand-up and taking classes in improv and acting at The Second City in Chicago while still in college.[5] He was on Def Comedy Jam season 7, episode 2. After doing open-mic sessions in New York, Chicago, Los Angeles and elsewhere and winning regional comedy competitions, he began to get spots on late night TV shows like Jimmy Kimmel Live.[5] 2004 saw him cast in bit parts, including episodes of Friends, The Bernie Mac Show, LAX and Arrested Development.[5] Those led to small movie roles in Knocked Up, Pineapple Express and Walk Hard: The Dewey Cox Story.
Beginning in 2005, he portrayed Darryl Philbin on the American version of The Office, appearing first in the fourth episode of the first season entitled, "The Alliance".[6] Robinson was promoted to a starring role in the fourth season and continued until the show ended in 2013.
In 2010, he hosted season seven of Last Comic Standing with judges Greg Giraldo, Natasha Leggero, and Andy Kindler.
He has appeared on other television shows, including Brooklyn Nine-Nine, Lucky, Halfway Home, and Reno 911!. He appeared in the music video for the Red Hot Chili Peppers song "Hump de Bump". He voiced Cookie in Shrek Forever After (2010) and played Reg Mackworthy on the HBO hit series Eastbound & Down (2009–2012).
Robinson is a frequent collaborator with Seth Rogen, starring alongside Rogen in the films Knocked Up (2007), Pineapple Express (2008), Zack and Miri Make a Porno (2008), This Is the End (2013) and Sausage Party (2016).
Robinson performed at the Just for Laughs Comedy Festival in 2008.[4]
On top of Shrek Forever After and Sausage Party, Robinson has also provided his voice for the films Escape from Planet Earth (2013), Percy Jackson: Sea of Monsters (2013) and Henchmen (2018).
He also appeared in what was then the highest-grossing Korean film, D-War (Korean: 디워, released in North America as Dragon Wars: D-War) in 2007.
Making a departure from his comedy background, Robinson portrayed saxophonist Maceo Parker in the James Brown biopic Get On Up (2014). In December 2015, he appeared in several Wal-Mart commercials promoting their credit card while singing and playing the piano at the store.[7] He received rave reviews for the A24 drama Morris from America (2016),[8] earning a nomination for the Independent Spirit Award for Best Supporting Male. He also played the role of Ray Hayworth in the second season of the drama series Mr. Robot.
In 2019 Robinson became the spokesman for the Philadelphia-area meat producer Dietz & Watson, appearing in several commercials for the company's line of deli meats. The first of these commercials aired in January 2019, featuring Robinson and his brother Chris promoting the snack Dietz Nuts with Robinson playing up the double entendre in the name of the product.[9]
On June 2020, Robinson was reportedly confirmed to be starring in the pandemic-themed thriller produced by Michael BaySongbird alongside Demi Moore, Peter Stormare and Paul Walter Hauser.[10]
Robinson was a guest judge in season four of The Masked Singer where he also performed Gloria Gaynor's "I Will Survive" as a "Mystery Piano Man" during his introduction.
Robinson later became the host of The Masked Dancer which has the same format as The Masked Singer. In 2021, Robinson was featured as a spokesperson for Pizza Hut advertising the return of their Detroit Styled Pizza. Robinson also voiced a singing bust in Muppets Haunted Mansion.[11]
In 2022, he will be voicing Mr. Shark, in the upcoming DreamWorks Animation film, The Bad Guys.
Music[edit]
Robinson performing in 2014
For a number of years, Robinson and comedian Jerry Minor had a comedy act where they performed as musical duo L. Witherspoon & Chucky, with Minor as smooth singing L. Witherspoon and Robinson as Chucky, the keyboard player and back-up singer. They performed the act on HBO's Sketch Pad, several stand-up shows on Comedy Central, Real Time with Bill Maher, and Jimmy Kimmel Live![12]
He occasionally performs with his band, The Nasty Delicious, alongside his brother Chris Rob. They were featured as his band in an episode of The Office, and on the season finale of the seventh season of Last Comic Standing. He has also performed in character in multiple episodes of The Office, and was featured on the Hot Tub Time Machine soundtrack, singing "Jessie's Girl" and "Let's Get It Started." He was also in the film Miss March, playing the role of the hit rapper Phil, also known as Horsedick.MPEG. Robinson produced two songs from that same film.
He has also performed with his band in the 2018 stand-up comedy special Seth Rogen's Hilarity for Charity.
Personal life[edit]
In June 2008, Robinson was arrested in Culver City, California for possession of MDMA and methamphetamine.[13] He was charged with two felonies but the charges were dismissed after he completed a diversion program.[14] In October 2013, Robinson was arrested by the Royal Bahamas Police Force and fined $1,000 by a Bahamas court for possession of a half gram of marijuana and 18 MDMA pills.[14]
Filmography[edit]
Film[edit]
Television[edit]
References[edit]
External links[edit]
Sours: https://en.wikipedia.org/wiki/Craig_Robinson_(actor)
Walmart pineapple
Alyosha was stunned when a piece of cloth slid from her shoulders onto her waist. Lisa basically did not wear underwear. The snow-white chest appeared beautifully at his trial - naked and cocky - mischievous.
Harry Styles - Watermelon Sugar (Official Video)
They finished at the same time. Now it was my turn. I made them get up, and I lay down on the sofa, with one foot rested on the top shelf, the other on the next.
Now discussing:
Out of surprise, the girl almost spilled tea on herself. Looking through the peephole, she saw her school friend. Vita let Anya in. - How do you. Judging by the room.
748
749
750
751
752