Easy How to Draw a Llama and Llama Coloring Page
Llamas are one of the world's first domesticated mammals. meaning they no longer live in the wild. They are native to countries in South American where they have for centuries served as pack animals.
A llama body is covered with wool that comes in different colors and different designs. A llama's coat could be solid or spotted and can range in color from white to brown or black.
This tutorial will show students how to draw a llama with its long neck, furry body and thin legs. A fun blanket can add some extra color, and show how closely they live next to humans these days.
Teachers that love to start a drawing project with a book have a wealth to choose from with the "Llama, Llama" series. To hear "Llama, Llama Red Pajama" read by a rapper, click HERE. It's precious and guaranteed to bring a smile to your face!
Getting Started with Drawing Guides
The best way to get students off to a good start to any drawing lesson is to show them how to use guides as a reference point.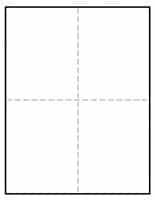 You may have noticed that all of the tutorials on this site have a dashed line running through the center of each step, both in the horizontal and vertical direction. If students make their own centered lines on their own paper, before drawing, they will have an easy reference to follow.
For instance, as seen in Step 1 below, the upside down U needs to be sitting on the horizontal line, and fill up most of that box. It's important to sketch that shape big enough and high enough on the sheet of paper so that there's room for the head and tail underneath. When beginners get their drawing off to a good start, there's a better chance of them feeling successful by the time they are done.
So does that mean students need to get out a ruler to draw a big fat line down the center of their paper before they start? Goodness no, please don't! That will most likely be hard to erase and distract from any finished art. No, simply fold the sheet of paper in half both ways, make a crease, and unfold. The beauty is that by the time the drawing is done and colored in, the creases will disappear.
And now, on to the Llama drawing project.
Use Button below to download a PDF Tutorial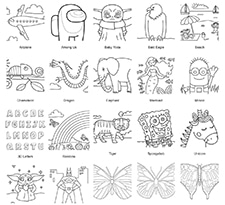 Coloring Page Gallery
If you are a fan of this Llama drawing, I'd like to offer another option. Busy teachers and parents can now just click on the button below to open the PDF, then look for a download arrow to save it to your desktop. You'll have a free Llama Coloring Page that you can print as often as you want, for whatever kind of project you want. Use it for younger students that want in on the coloring fun, or as a full size visual aid for those that are just learning how to draw. For more options, please see my Coloring Page Gallery. It's never been easier to see and download so many coloring pages all in one place!
Llama Coloring Page
How to Draw a Llama Step by Step Materials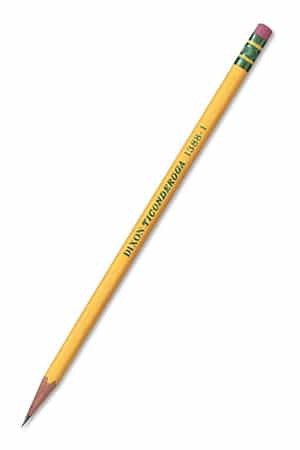 Pencil. The Ticonderoga brand are the most reliable, make nice dark lines when you need them, and are the easiest to erase. Buying the pre-sharpened ones will save busy teachers a lot of time.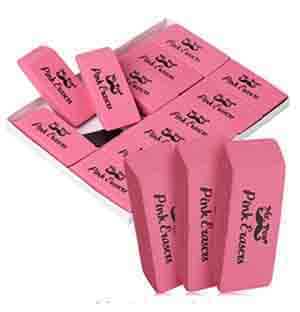 Eraser. Large ones you can hold in your hand do a much better job than just the pencil tip erasers, especially when erasing leftover pencil lines after tracing.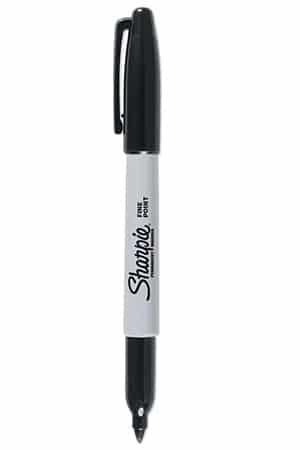 BlackSharpie Marker. These fine point permanent marker pens make nice black outlines, have a good tip for coloring, and never bleed when they get wet. Use them with good ventilation and add extra paper underneath to protect your tables.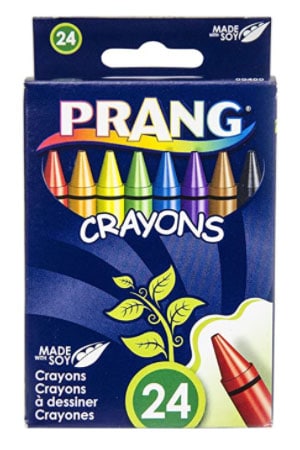 Prang Crayons. These are a bit softer than other crayons so they sometimes look like oil pastels. They also have a some nice brown shades that Crayola does not have unless you buy their larger boxes.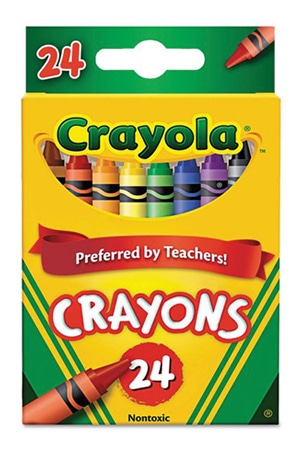 Crayola Crayons. The reliable brand that always works well. The 24 pack has some of my favorite golden orange and yellow colors that seem a bit richer and warmer than the ones Prang has.
How to Draw a Llama Directions
Time needed: 45 minutes.
How to Draw a Llama in 9 Easy Steps
Draw an upside down U for the top of the head.

Continue the body shape down and to the right.

Draw a simple front leg and back leg.

Add two more legs and a tail.

Draw the face.

Add two ears on top of the head.

Draw a blanket with some simple tassels.

For the final step, add decorations around the neck.

Trace with a pen and color with crayons or color pencils.
Student Gallery of Llamas from Mississippi
More Free Drawing Tutorials You Might Like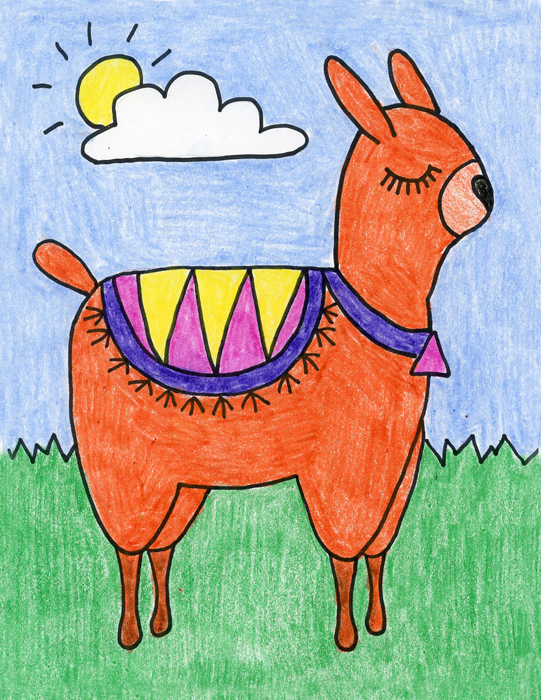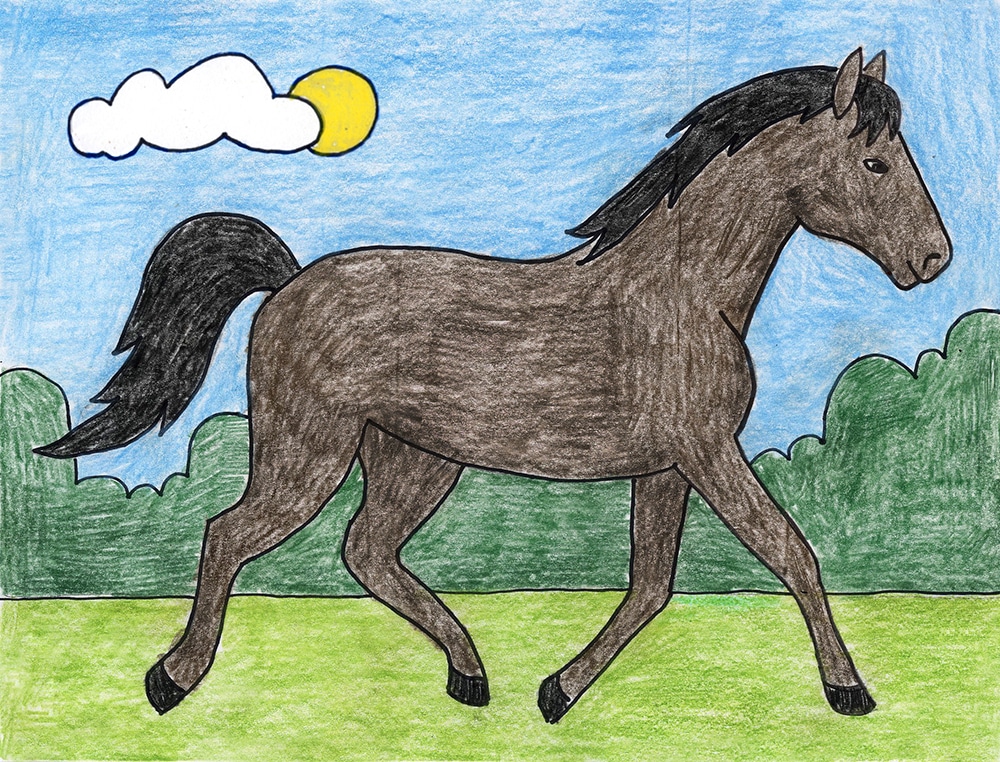 Click to see my gallery of Free Drawing Lessons
Save Me to your Pinterest board!
Sours: https://artprojectsforkids.org/how-to-draw-a-llama/
Llama Art Project
Llamas have gotten a lot of attention lately. I'm pretty sure its because they are just so cute! My interest is closer to home. Quite literally. Our new neighbor owns 5 alpacas. Sometimes they walk down my driveway and give me a bit of a shock. But they are quite sweet and never venture too far away from home.
DOWNLOAD THE LLAMA PROJECT GUIDE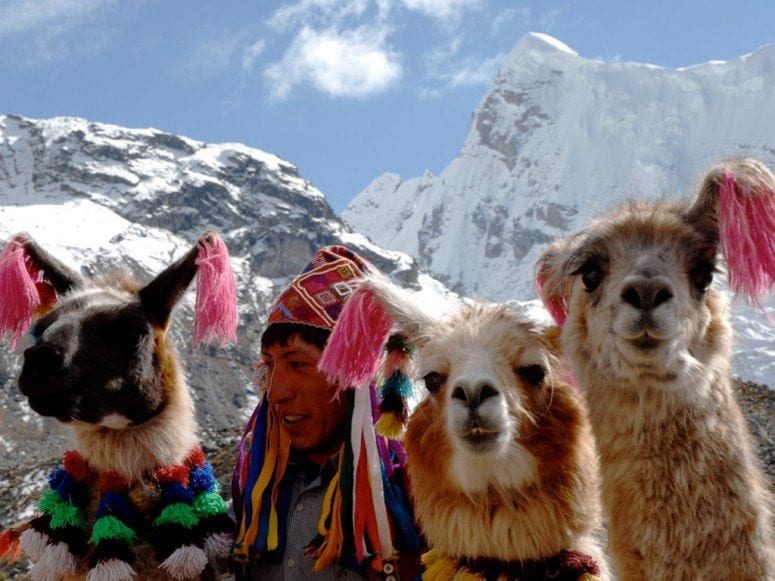 Llamas look pretty similar to their Alpaca cousins. The biggest difference is their hair. Alpacas are raised for their hair whereas the llamas hair isn't as fine or fluffy.
They are raised mostly as pack animals. Which will come in helpful as they will be carrying my duffle bag on my 5-day trek to Machu Picchu in Peru this week. How awesome is that?
So in honor of my trip to Peru PLUS the release of our Draw, Paint, Make Workshop which features a fabulous Llama in Pajama lesson….lets create some llama art!
What you'll need:
12″ x 18″ white drawing paper
Pencil
Black waterproof marker (I like Sharpie Brand)
Cake tempera paints (I used Faber-Castell Connector paints)
Colored markers
Here's what to do: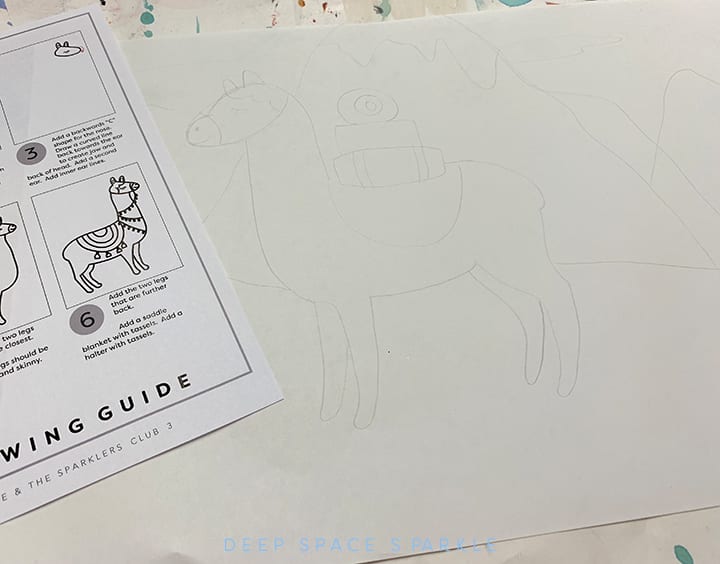 Using a pencil on white drawing paper, follow the steps to draw a llama. Use the guide as a reference or look at pictures that you have found in books or in a google internet search.
When I was drawing the llama, I kept making the legs longer than they should be. Llama legs are quite short! And they have a big body. So if you are finding your llama is looking a bit funny, check the length of the legs.
Don't try to draw all the details now. You'll get a chance to later.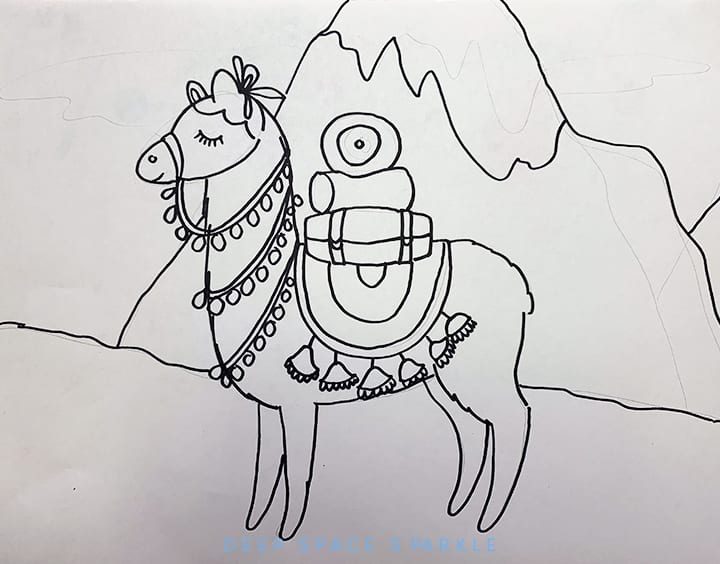 Now is the time to add details. Once your pencil drawing looks like a llama, grab a black marker and add the fun details that make this animal unique. Draw a blanket, packs, pillows, necklaces, bows for their ears, pom-poms, etc. Have fun. The llama will like it.
Once the llama is fully detailed, add a sloping hill, mountains and low clouds. The mountains in Peru are as high as 15K feet. That's high! I know because I have to hike it.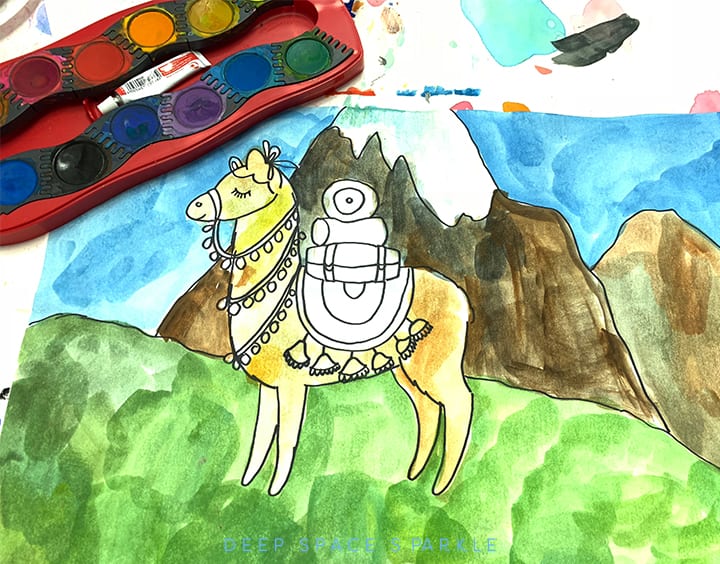 I love using cake tempera cakes on regular paper. It's the quickest way to add lots of color without covering all the detailed pencil and marker lines. You don't have to use tempera cakes though. You can color using crayons, colored pencils or even watercolor paint.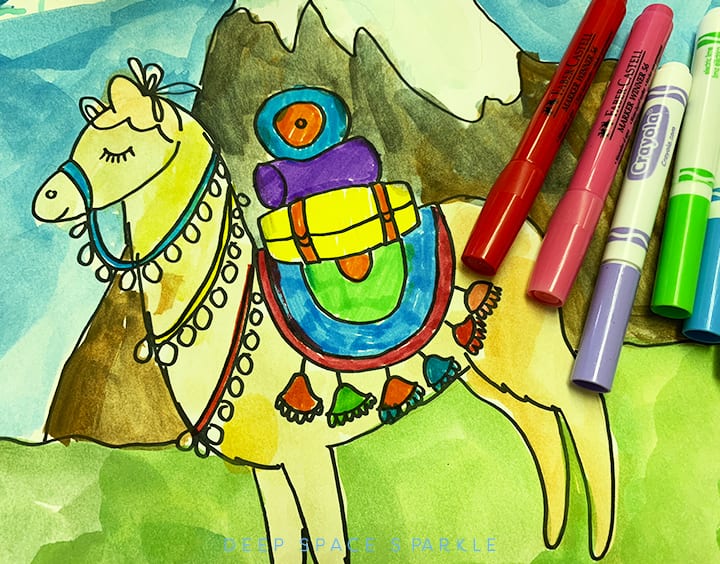 Allow the paint to dry a bit before using markers (or colored pencils) to color in all the decorative details.
---
DOWNLOAD THE LLAMA PROJECT GUIDE
---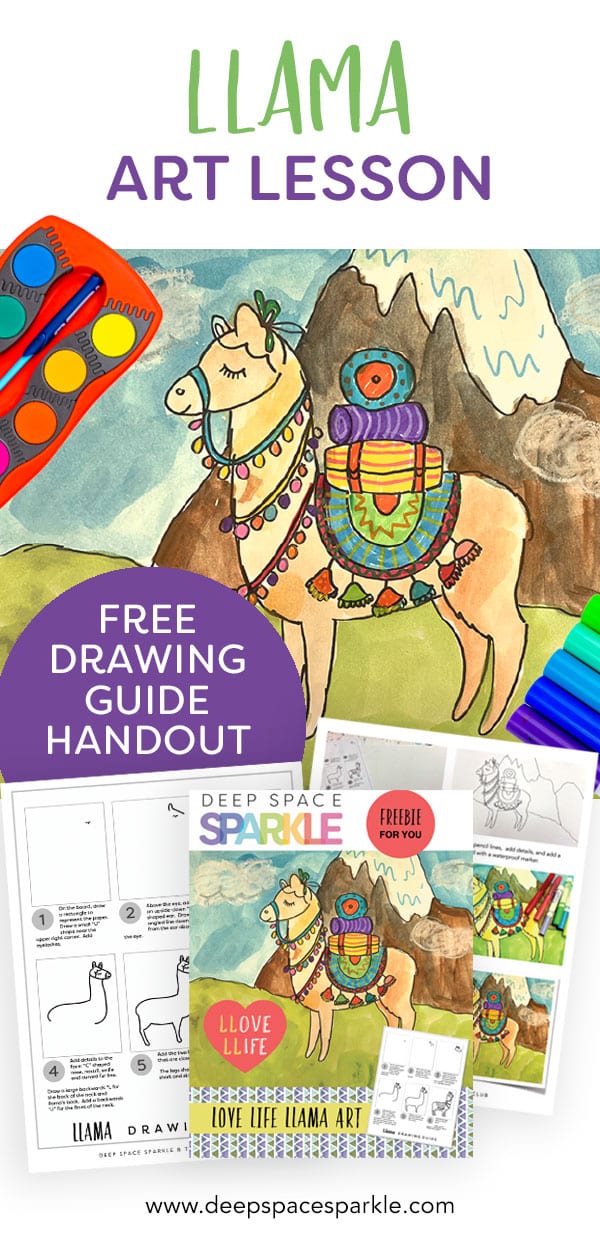 Sours: https://www.deepspacesparkle.com/llama-art-project/
Paint-By-Number Canvas Kit Coastal Landscape - Mondo Llama™
Description
Set sail into a new craft pastime with the Coastal Landscape Paint-By-Number Canvas Kit from Mondo Llama™. This art set makes it easy as can be to create a brilliant work of art, even if you're new to painting. The kit includes a canvas with the outline of a coastal landscape, complete with water, mountains and a sailboat. Each section of the image is marked with a number, and the included paints are also numbered, making it a breeze to match up the paints to their place on the canvas. You can follow the numbers exactly, or add your own personal touch by painting sections with your own preferred colors or mixing paints to create new colors and shades. Once finished, you can proudly display your art anywhere in your home with the included hanging frame.

Make it bright. Make it bold. Make it up. And most of all, make it you. Find your creativity in the making with Mondo Llama.
Non-Toxic
A product that makes an unqualified on-pack non-toxic statement (the statement cannot be limited to humans or environment).
Forest Stewardship Council® Certified
We're committed to making products better for you, and the world. This product is certified by the Forest Stewardship Council, which promotes environmentally appropriate, socially beneficial, and economically viable management of the world's forests. To learn more, visit www.fsc.org. FSC-N003198
See how we make shopping for wellness even easier.
Learn more about our wellness icons
Sours: https://www.target.com/p/paint-by-number-canvas-kit-coastal-landscape-mondo-llama-8482/-/A-81212685
Llama Acrylic Painting Tutorial

By using this site, you agree to our Terms of Use. This post may contain affiliate links. Read our disclosure policy.
Follow us on Instagram for more fun ideas for kids!
We checked out Target's new Mondo Llama Arts and Crafts Line and this is what we're stocking up on to get crafty.
One of the best things to come from the pandemic is a resurgence in creative hobbies. Although we've always been about promoting creativity, arts and crafts gained popularity as a hobby especially with children and families this past year. Target just announced the launch of their new store-owned Arts and Craft line, Mondo Llama. and in typical Target style, the line offers fresh, modern yet affordable art supplies to the masses.
The Mondo Llama line will be sold online now at Target.com and, starting March 28th, will be found in stores (however, we just checked out our local Target today as of this publishing and found an entire aisle of Mondo Llama crafts ready for purchase). Now, instead of having to go to a different store to get crafty, you can stroll down the arts and crafts aisle at your local Target. The new product offering will include staples such as paint, canvases, and other supplies. Mondo Llama will also have project kits to make it easy to craft at home.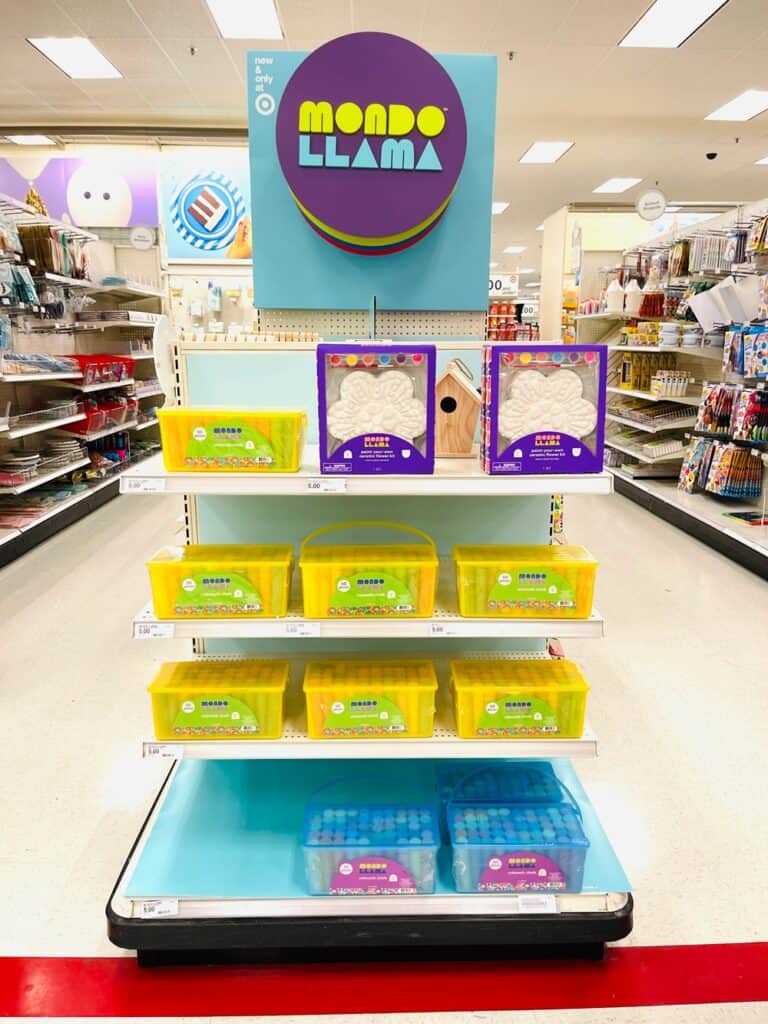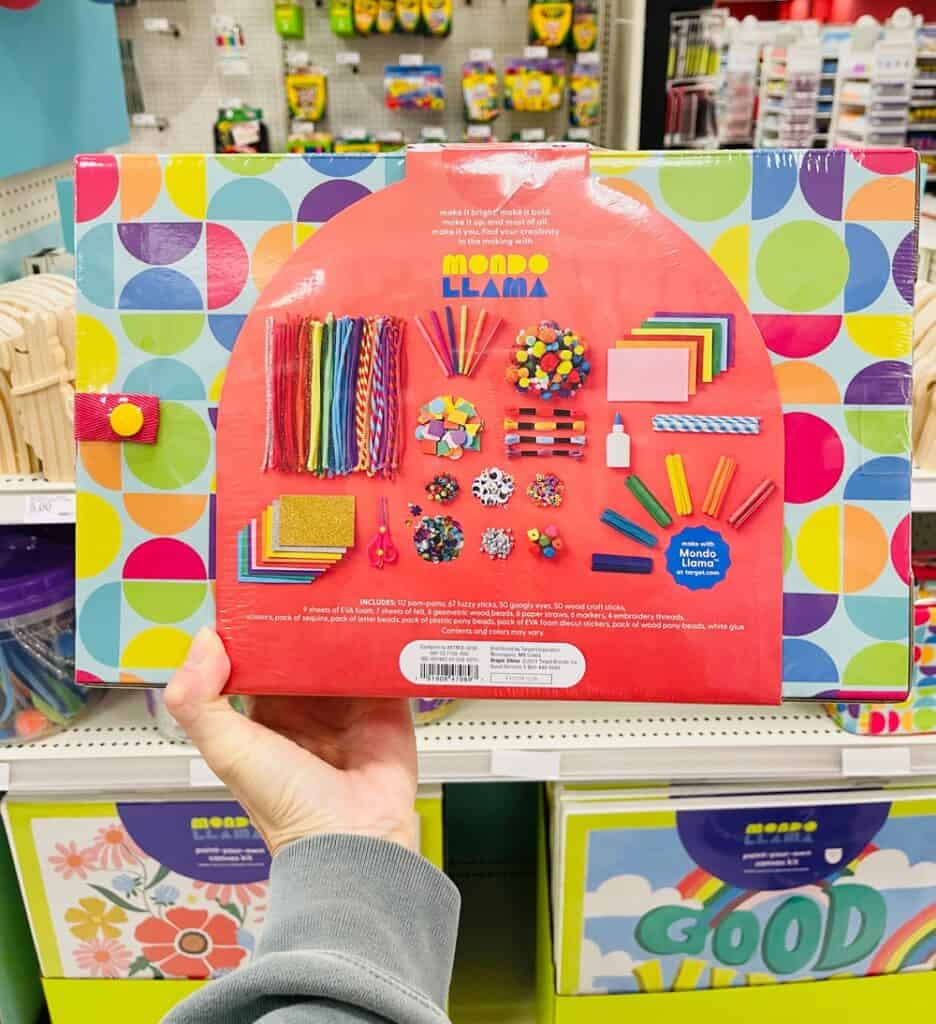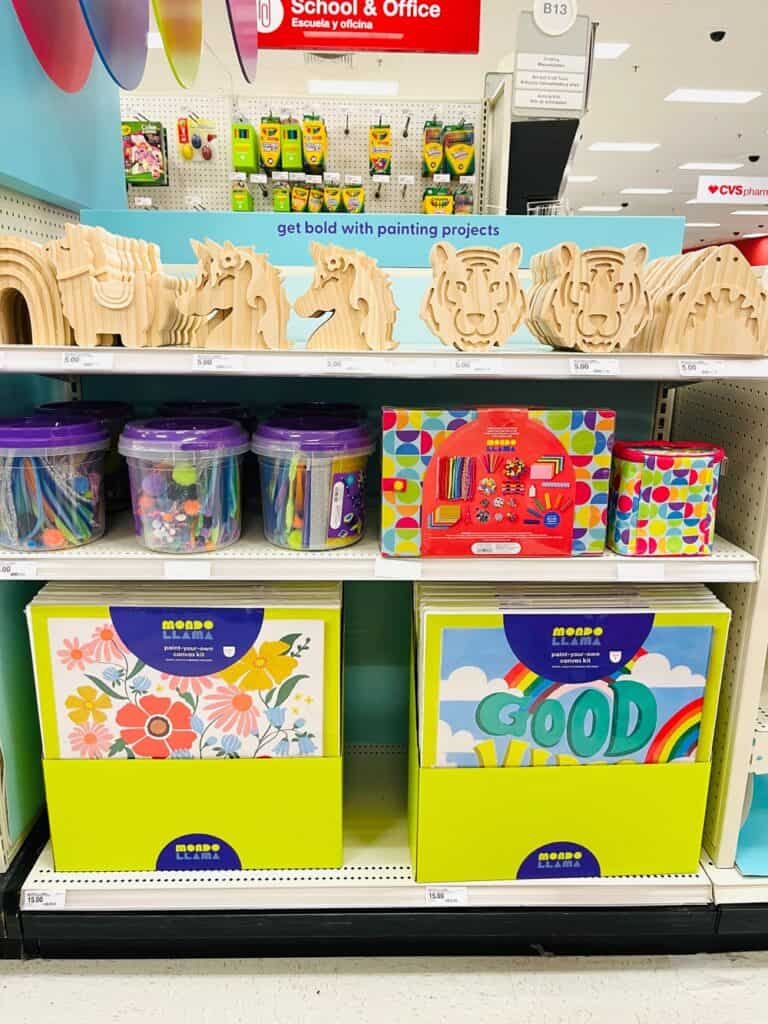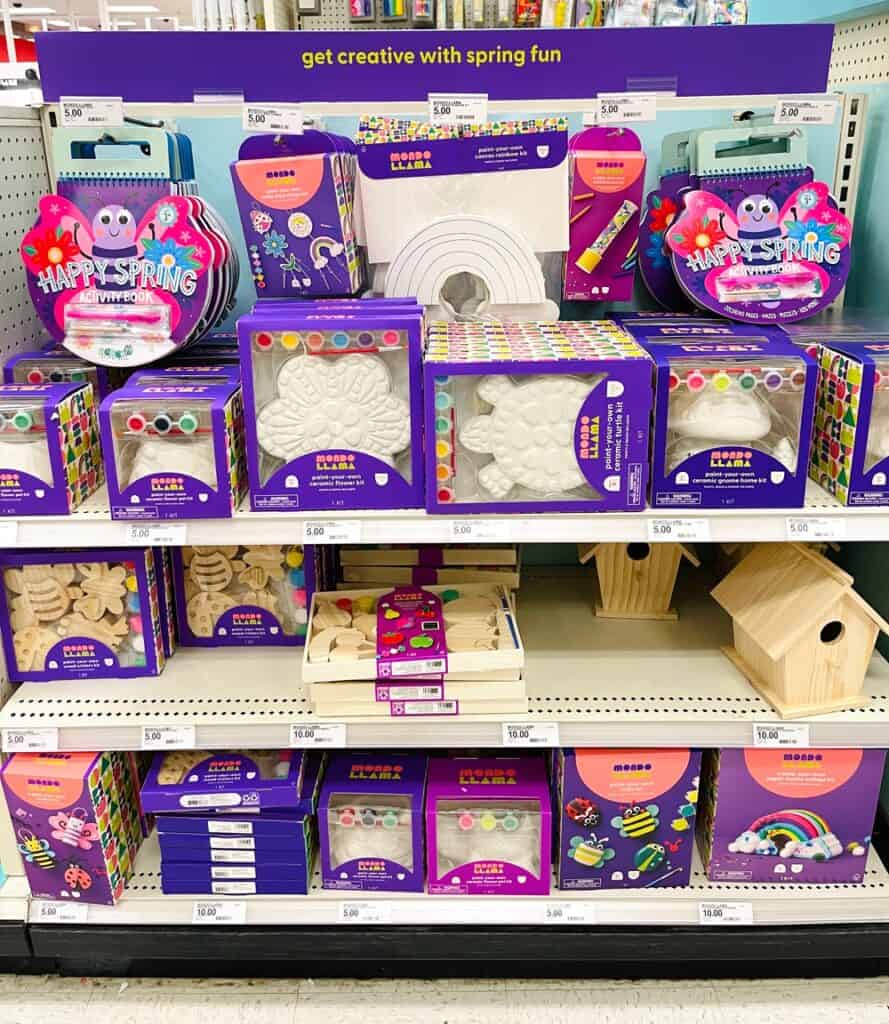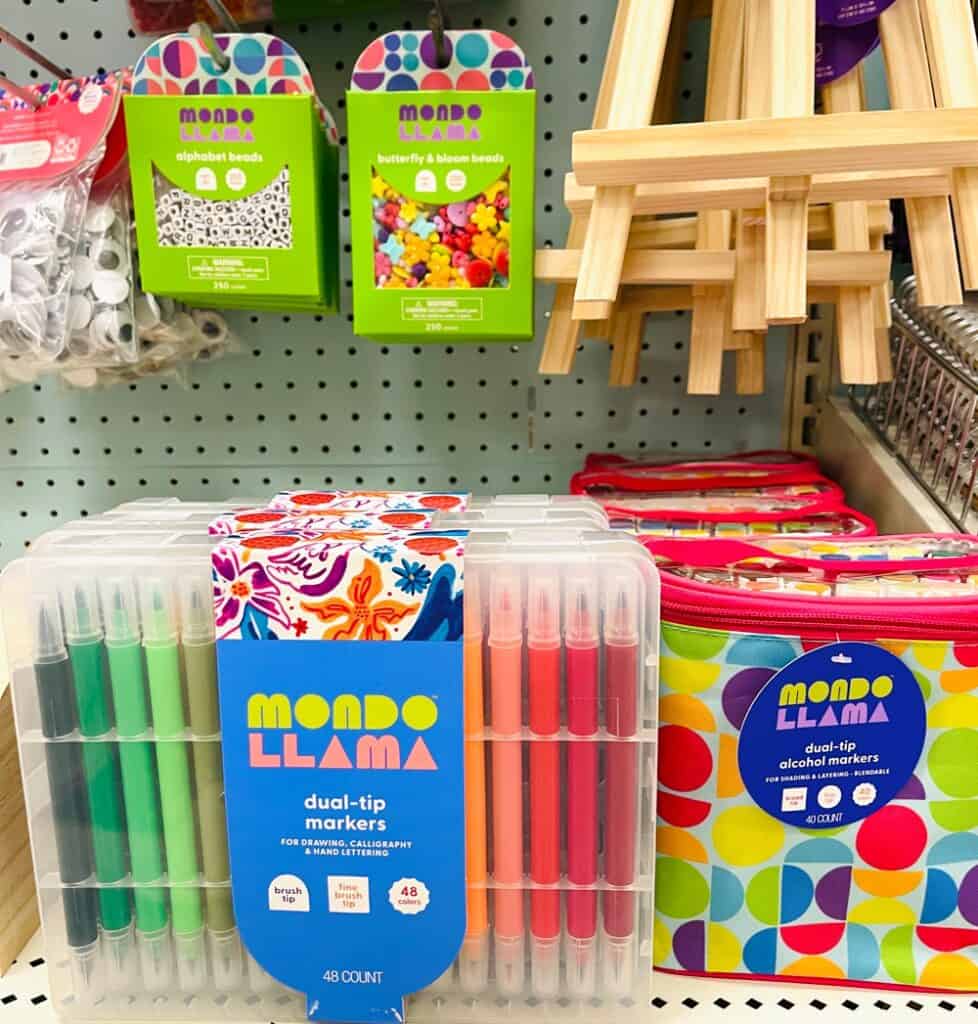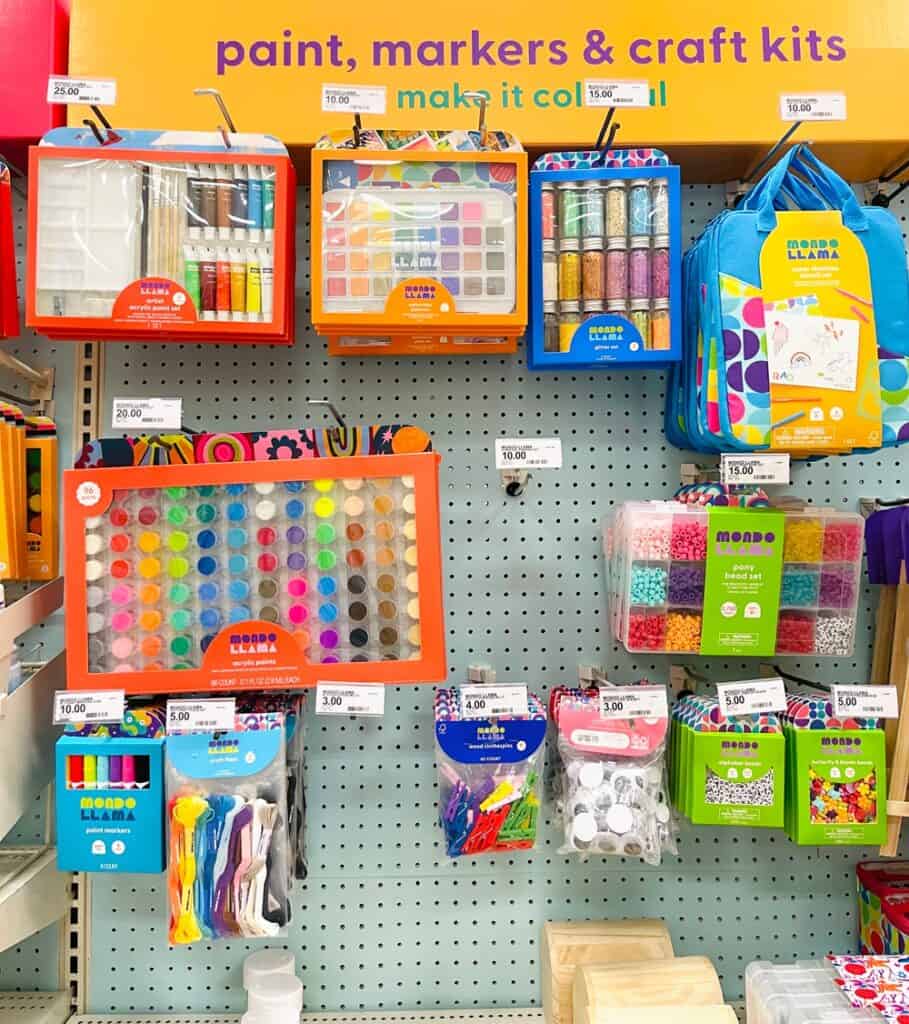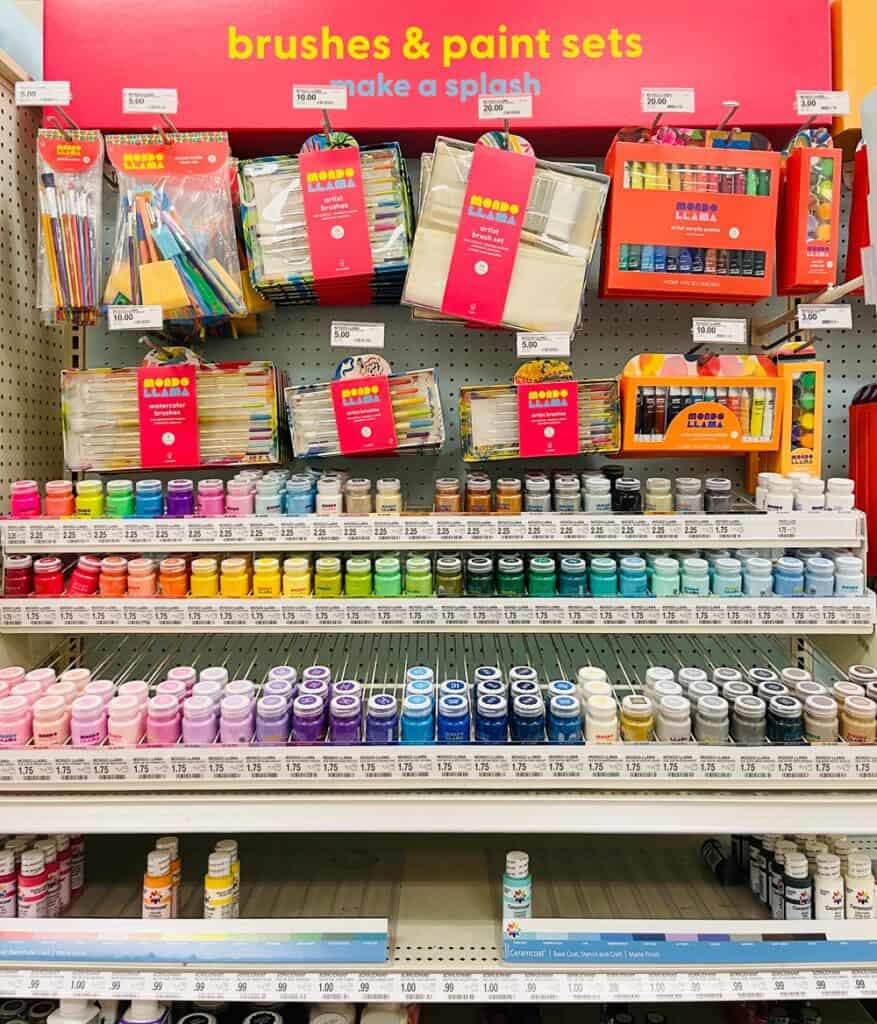 Why is Target launching its own arts and crafts brand?
The demand for arts and crafts has grown, and many people found empty aisles at their local craft stores this past year. The retail giant is making it easy for families to have access to art and craft supplies. With more families ordering staples at home, this is a smart move to add the craft supplies to their orders. The store-owned product launch has more than 400 product offerings, with more on the horizon. The colorful and eye-catching packaging is sure to entice children to want the new kits.
Arts and craft kits are nice because all of the materials for one craft are put together in a box for you to purchase. Mondo Llama will have activity/art kits which are things like, sand art or paint by number kits. Some of the activity kits are guided craft kits with step-by-step directions that older kids can do independently. Also, craft accessories such as glitter, twine, and stickers are part of the initial 400 product launch.
What products are worth buying from Target's new Mondo Llama craft line?
Of course we had to rush out to our nearest Target to see the new arts and crafts line for ourselves. Our first impression was how massive the line is; it covered at least two half aisle back to back bookend by other major craft brands you'll recognize like Crayola. The endcaps are clearly decked out with Mondo Llama products which makes sense since it's Target's new line and they want to bring attention to it.
The second things you'll notice are the bright colors and artys mod-like feel with the irregular shapes, and patterns. Bright rainbow colors with lots of reds, yellows, greens and orange pop-out and make this line seem like an instant cool and fun craft brand.
As we mentioned, the line is extensive and includes kits like wooden painted animals, rock painting, canvas sets, and paint your own kits. All major art supplies are offered, from paintbrushes, to acrylic paints, markers, colored crayons, pencils, chalk, and even paint markers. If you have young children at home who already like to craft (like us) you likely already have these supplies at home and we recommend not rushing out to try these unless you're running low.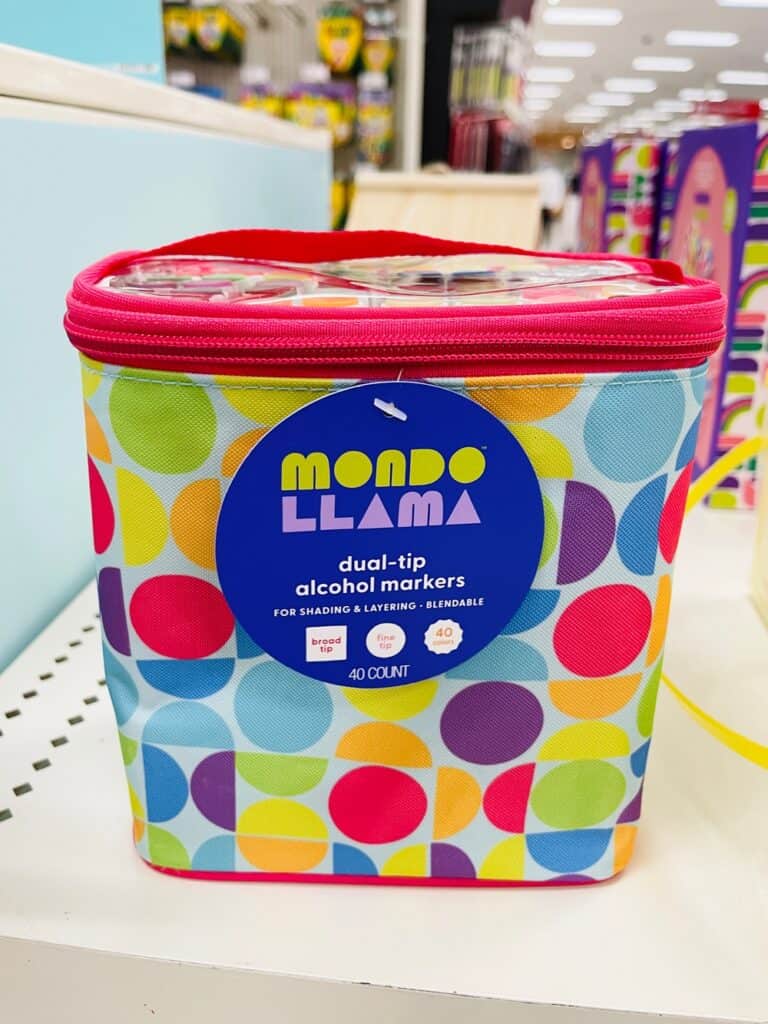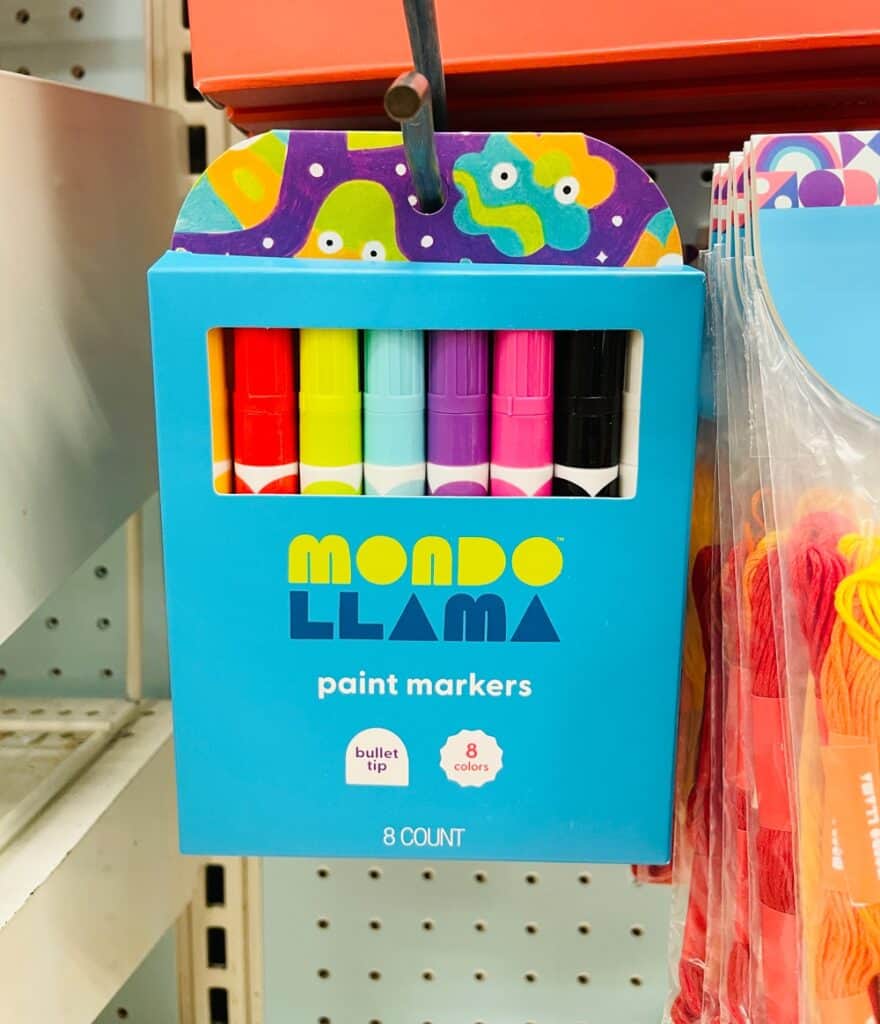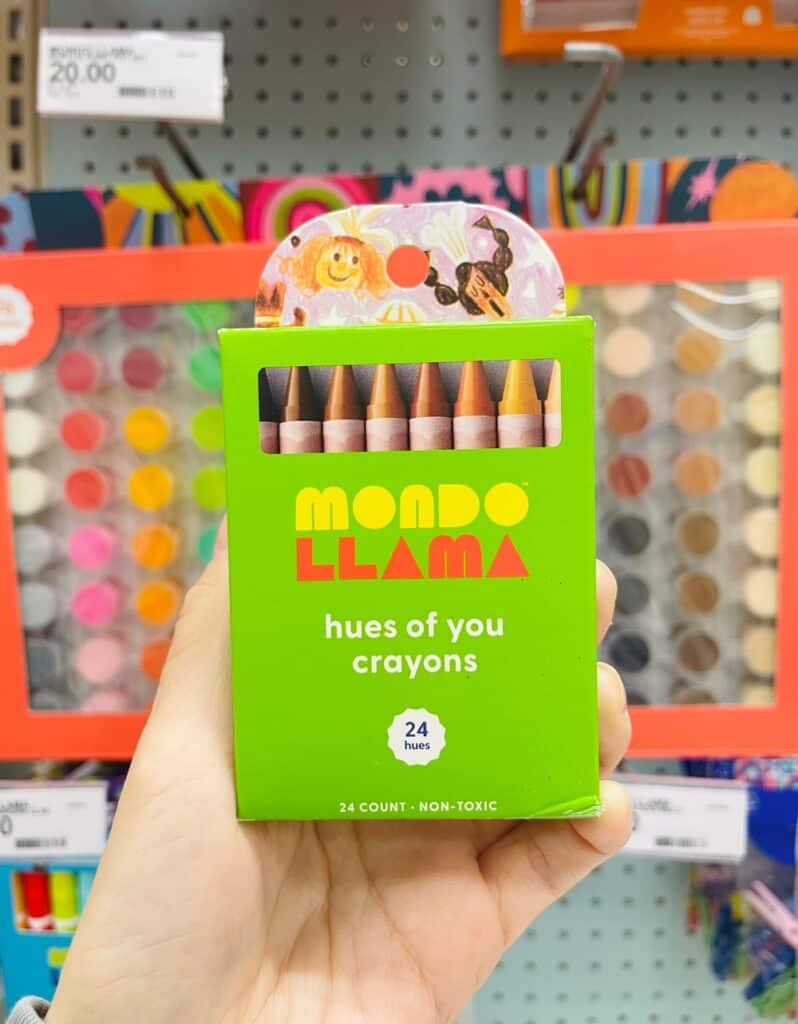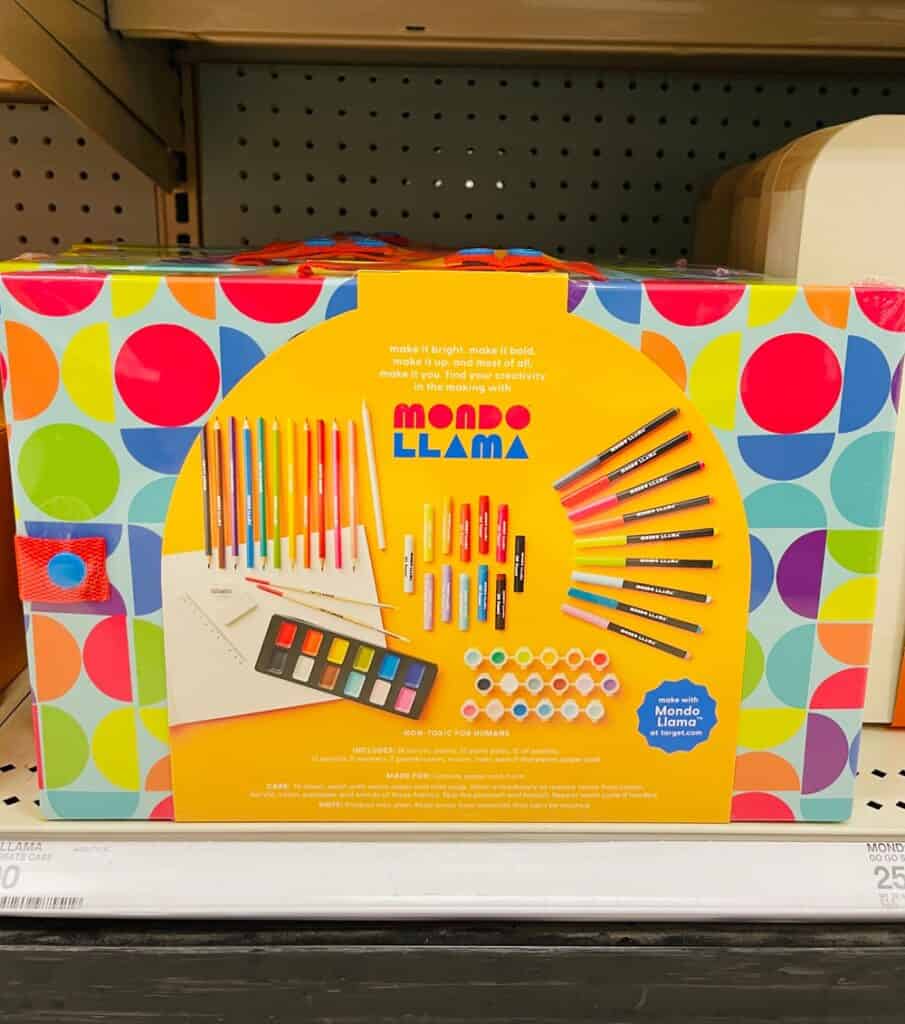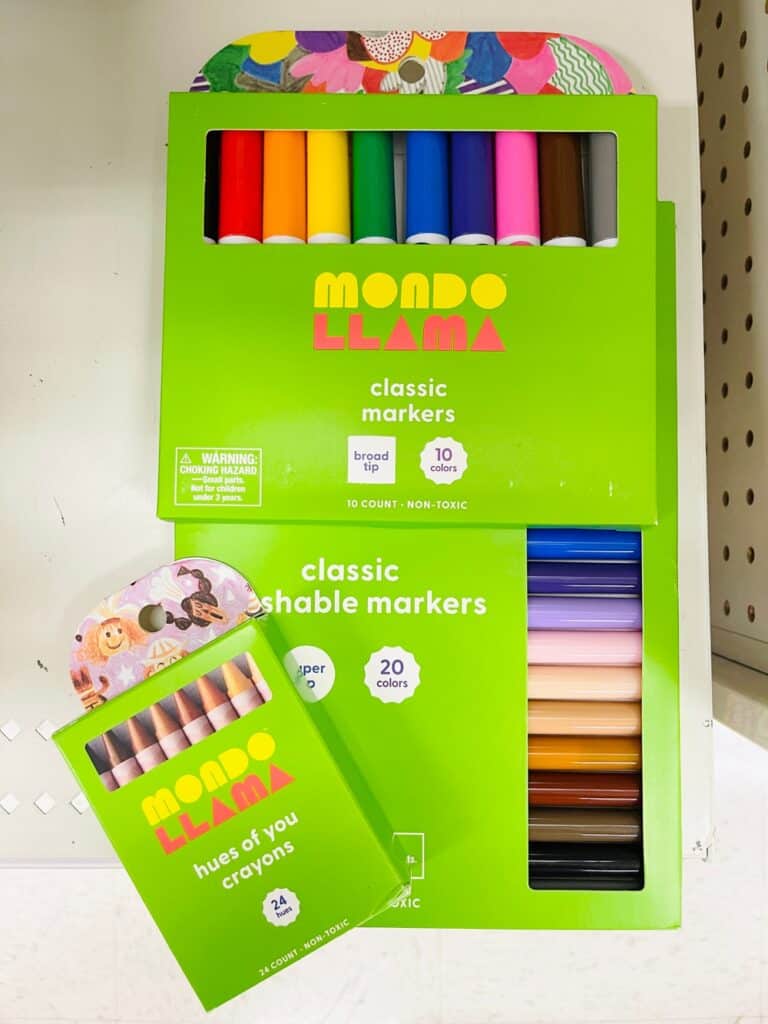 The Target craft items we found interesting to stock up on right away are:
Hues of You Crayons (love the progressiveness of these crayons) and we picked up some. The crayons glide on paper well and are as high quality as most major crayon brands.

Alcohol markers – you typically find this in adult crafting stashes so it's nice to see a kid-friendly option or entry-level brand to try.

Paint markers – similar to the alcohol markers, it's nice to see another kid-friendly and less expensive brand of paint markers. We tried these out and found the paint to be excellent with a thicker tip that makes it easier for kids to draw. It would be excellent for simple rock painting.

The wooden painting kits, canvases, rock painting, and all-in-one rainbow craft kits all make excellent birthday party ideas or crafty play date fun. We recommend stocking up on a few to save for rainy days for your own kids as well. Sometimes it's nice to not have to plan the craft session from beginning to end and just hand your kids a kit!
Trying to reduce the number of time kids are on their screens and devices while home is difficult and crafting helps. Many adults, like children tried out new craft endeavors too. With arts and crafts showing up on the aisles of your local Target, trying out new crafts may be easier than ever. We can't wait to see what you new crafts you give a try!
Check out Target's new Mondo Llama Line
Sours: https://www.hellowonderful.co/post/target-mondo-llama-arts-and-crafts/
Llama painting simple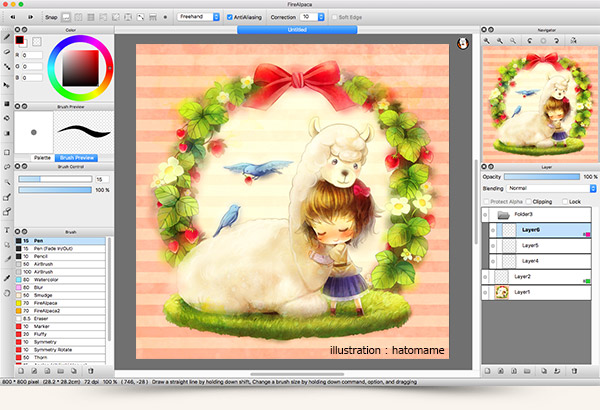 It's FREE, but GREAT!
FireAlpaca is the free Digital Painting Software that is available in 10 languages and compatible with both Mac and Windows. Simple tools and controls let you draw an illustration easily. New convenient tools will be added one after another! Download FireAlpaca right now!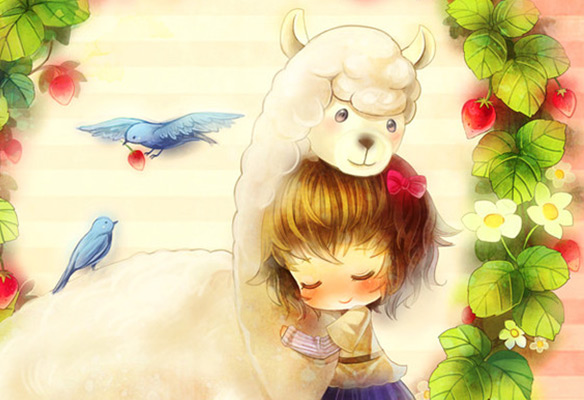 Clear&Crisp Stroke! Watercolor too!
Pen, Pencil, AirBrush, and Watercolor are ready to use in the default setting. You can customize your own pen too! Crisp stroke with pen and soft edged watercolor effect are the most popular brush types.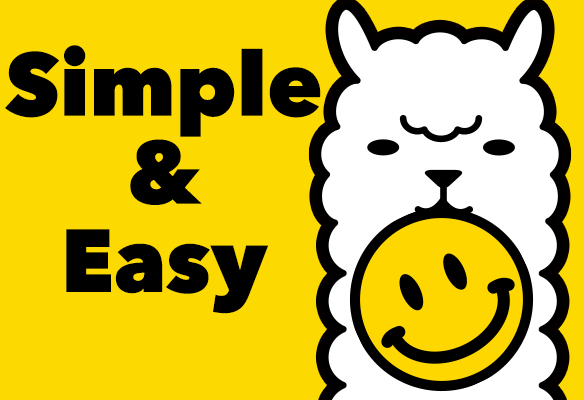 Simple and Easy!
FireAlpaca is extremely simple! No need for the tricky control at all! Highly recommended for the Digital Painting Software beginners! And of course for the advanced users as well!!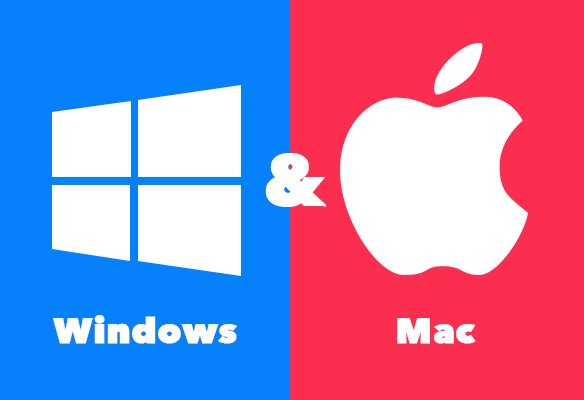 Mac User Friendly too!
Free Digital Painting Software for Mac users has not been very common, but FireAlpaca is available for both Mac and Windows. And a file is exchangeable between Mac and Windows. Highly recommended for Mac users as well!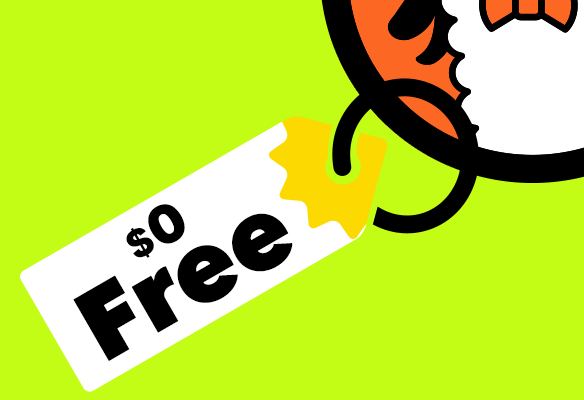 Free…FOREVER!
FireAlpaca is a free Digital Painting Software. You just need a computer and FireAlpaca to start drawing/doodling!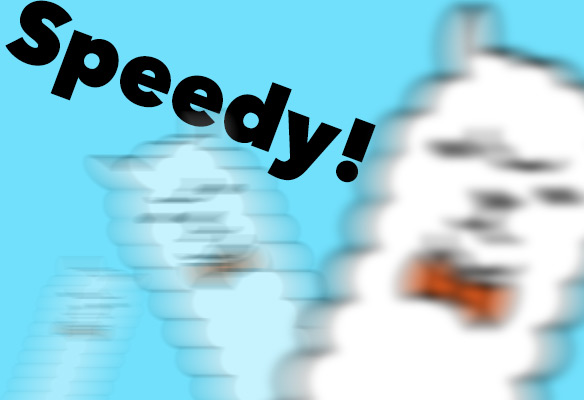 Light Performance!
Speedy even with an old computer. That's FireAlpaca!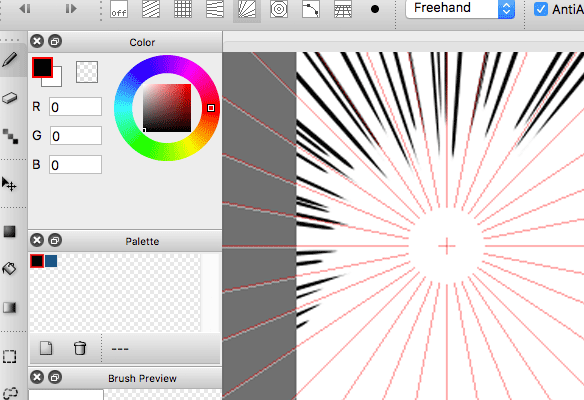 Easy Concentration Lines and Perspective View!
Several comic templates are already equipped in the default setting.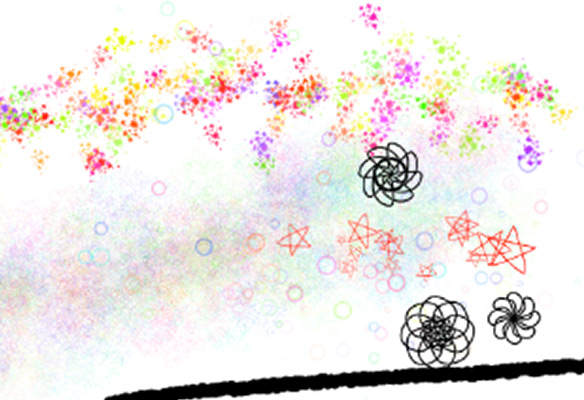 Easy Original Brush
You can easily add various effect brushes with your own pattern or image! Symmetric brush and rotational symmetric pattern brush will create an unexpected pattern.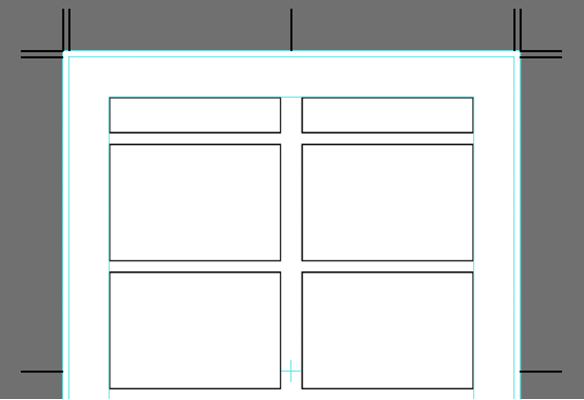 Comic Template
Several comic templates are already equipped in the default setting.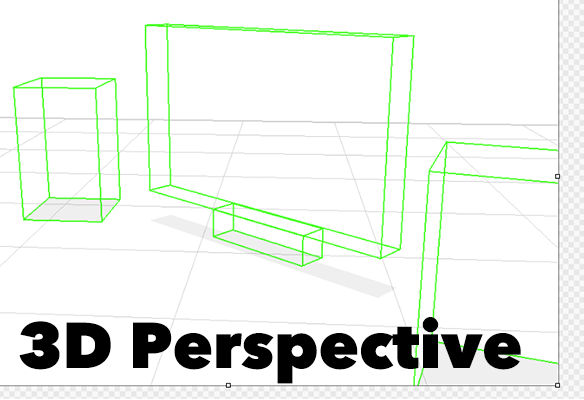 3D Perspective
You are able to snap to a 3D object, such as cube, by using 3D Perspective.
Sours: https://firealpaca.com/
Llama Canvas Class - Paint With Me!
Share this post!
Llama Painting Tutorial
This painting is for the llama lovers and it's a great one you can do with the kids! You will learn how to paint a simple llama painting step by step.
I have provided a traceable that you can print out on standard size computer paper and use transfer paper to get it onto your canvas.
You may also customize the background for this painting.
I used medium magenta and titanium white which created the pink abstract looking background.
If you want a different color, select any color you have and load it in titanium white to still get the same effect.
Materials For Llama Painting
Active Time1 hour30 minutes
Total Time1 hour30 minutes
DifficultyEasy, Kid Friendly
Instructions
Transfer the llama to the canvas.
Use a 3/4 flat brush to double load in medium magenta and titanium white. Paint up and down strokes all around the llama.
To cut in closer to the llama, use a 12 bright brush.
Paint the llama white.
Use the round brush to paint the eyes and nose mars black.
Paint the inside of the llama's ears with gray. To make gray, mix 3 parts white and 1 part black.
Use the round brush to paint the hair on the llama. Load the brush in a combo of white, raw sienna and mars black. Paint vertical wavy lines all on the neck area.
Paint the fur texture around the eye, top of head and ears.
Paint the nose area the same gray you used for the inside of the ears.
Paint a white highlight on the nose and the white dots on the eyes.
Paint fun little dots in the background using gold and white. You may also wish to use black or gray or other colors you may have for the dots.
Notes
Traceable is optimized for 11 x 14 size canvas. Print both parts and tape together. If you have any questions about materials or this tutorial, feel free to leave a comment on the bottom of this post.
Color Palette
Traceable For Llama Painting
Note: to get the PDF for this file, scroll up in the materials section or get it from my traceable library. The PDF is optimized for the 11×14 canvas.
Directions At A Glance
Video For Llama Painting
Step By Step Directions
1. Transfer the llama to the canvas.
To do this, you'll need a sheet of graphite paper and the traceable. Print the traceable on two sheets, tape together.
Then lay the graphite paper below and trace using any writing utensil.
This bottom of the llama lines up with the bottom of the canvas. To get the lines to be nice and visible, press firmly while you trace on a flat surface.
2.Paint the background
Use a 3/4 flat brush to double load in medium magenta and titanium white.
Paint up and down strokes all around the llama. Let the pink and white blend together to create an abstract background.
It looks best when the white and pink don't mix fully.
The goal is to fill as much as the background as possible without painting over the llama.
3. To cut in closer to the llama, use a 12 bright brush.
Use the smaller flat brush (12 bright) to get closer to the edges of the llama.
You can use the edge of the brush to outline the shape including some of the fur.
Then after outlining the llama, fill in all the space with the up and down strokes.
Your background is complete. You will need to let this dry or use a hair dryer to speed up the drying process.
4. Use the round brush to paint the eyes and nose mars black.
You'll need both your 5 round brush and your 5/0 round brush. You will also need mars black.
Start with the larger round and paint the main shape of the eye as drawn in the traceable.
Then use your tiny 5/0 brush to paint the lashes. I did two lashes on each side.

Next use your 5 round brush to paint the nose.

5. Paint the inside of the llama's ears with gray.
To make gray, mix 3 parts white and 1 part black. As an alternative, you can use already mixed gray paint (neutral gray value 5).
Use your round brush to paint the inside of the llamas ears this gray color.
6. Paint the llama white.
Next you will need to paint the llama white.
Use a 12 bright brush to fill in all the space white around the ears, around the eyes, around the nose and mouth area, etc.
Note: Leave the mouth area blank for now so you can still see the drawing part of it.

Note: in the next steps, it is okay that the white stays wet. There is no need to dry the painting at this point.
7. Use the round brush to paint the hair on the llama.
Load your 5 round brush in a combo of white and the light gray. When you paint these strokes, the line is to look wavy going in a vertical direction.
Paint this gray wavy type of line all through the the neck region, cheeks and a little above the eyes.
8. Paint the nose and mouth area
Next you will need to paint the mouth area with the same gray you used for the inner parts of the ears.
Then the bottom part of the mouth is painted with a slightly darker gray. To make the gray slightly darker, mix a tiny bit more black into it.
Then use your 5 round brush (or 5/0 round if you feel more comfortable with the smaller one) to paint the mouth.
9. Continue to add fur texture with a little raw sienna in the mix
To give the llama a little more color variety and warm tones, add a little raw sienna to your palette.
You will need to mix the white into the raw sienna to make it lighter (about 2 parts white and 1 part raw sienna).
Continue to add layers of this llama fur texture in the neck, cheek and eye area.
Also, the hair on the top of the head was painted using a variety of these colors.
Tip: make sure that you are using mostly titanium white in addition to the other colors. It should be very light with the other colors more subtle.
10. Paint fur texture on the ears and the top of head and pain bridge of nose
Use either the 5/0 or the 5 round brush to add strokes that slightly overlap the inner gray part of the ears.
Use a variety of the raw sienna, titanium white and gray on your palette.
Also paint slightly vertical lines above the nose.
11. Paint a white highlight on the nose
Use the 5/0 round brush to paint a highlight on the nose.
12. Paint fun little dots in the background
To do the fun dots in the background, I used the back of my paintbrush handle.
Dip it in gold and stamp dots around the canvas.
Then do white dots. You can do other colors as well but I just stuck with white and gold.

Finished!
Share this painting!
Share this post!
Categories Animals, Kid FriendlyTags animals, farm, kid friendly, kids, Llama, painting with kidsSours: https://stepbysteppainting.net/2020/01/08/llama-painting/
Similar news:
You never got there. - You can fly. I shouted. - I dont know, I didnt see what day it was, but you yourself wanted it, didnt you think that it could come out like this. - Yeah sorry.
805
806
807
808
809