John Deere mini-excavator parts
Thanks to its versatility and manoeuvrability, your John Deere mini-excavator is one of the most valuable machines in your fleet. Naturally, you want to ensure it stays in peak condition at all times. At TVH, you'll find an extensive range of top-quality spare parts and accessories to keep your John Deere mini-excavator performing at its best. 
WE GIVE YOU ACCESS TO THE BEST-QUALITY PARTS USED FOR YOUR John Deere MINI EXCAVATOR
When your John Deere mini-excavator is kept operational with high-quality spare parts, downtime is reduced and productivity is maximised. TVH stocks an extensive range of these spare parts so it's easy to get everything you need in one place. Our commitment to first-class service and the in-depth knowledge we've accumulated over many years make TVH your reliable partner for aftermarket John Deere mini-excavator parts. Our extensive range includes filters, seats, lights, engine parts, tyres, hydraulic cylinders, starters, rubber tracks, undercarriage parts and much more.
Get your John Deere mini-excavator parts online at MyTotalSource. You'll also find downloadable catalogues and brochures. Prefer to stay mobile? Download the app and have MyTotalSource in the palm of your hand. It's easy to search via MyPartsFinder and MyProductSearch. These handy functions let you search using the technical specifications of the part you need, or the model of your John Deere mini-excavator. For each product, you'll immediately see the price, availability, pictures and technical features, along with how quickly it can be delivered.
New to TVH? Click here to register at MyTotalSource. In just a few moments, you'll have access to all the John Deere mini-excavator parts you need.
Any questions? Don't hesitate to contact us. Our helpful staff are standing by with the answers you need.
We are your preferred supplier of spare parts used for John Deere mini excavators
Our technically skilled employees are trained to understand the unique requirements of each brand and model of your mini-excavator to provide professional service for all your technical questions. We developed an expert knowledge of the following John Deere mini-excavator models: 35G, 35D, 60G and 26G.
We offer customer support in 37 languages to restrict language barriers to an absolute minimum.
We offer same-day shipment, next-day delivery to all our customers.
NEED MORE INFORMATION?
Download your free small earth-moving product special
The provided info will only be used for info about this product.
Sours: https://www.tvh.com/parts/get-inspired/parts-for/small-earth-moving-equipment/mini-excavators/john-deere-mini-excavator-parts
We have thousands of John Deere excavator parts including new aftermarket, OEM surplus, used, rebuilt, and remanufactured parts. All of our Deere parts are guaranteed. All of our John Deere parts are backed by and industry leading warranty for your satisfaction. Contact us today to get a no haggle quote. 
New, Used and Rebuilt John Deere Excavator Parts..
John Deere Hydraulic Pumps
John Deere Hydraulic Motor
John Deere Cylinders
John Deere Booms
John Deere Arms
John Deere Final Drives
John Deere Undercarriage
John Deere Hydrostatic Pump
John Deere Excavator Cab
John Deere Swing Gearbox
John Deere Excavator Gears
John Deere Engines
John Deere Travel Device
John Deere Transmissions
If the excavator part or component you are looking for is not listed above, please contact us as our inventory changes regularly. We understand that when your excavator goes down, you do not want to spend time getting quotes from various dealers and repair shops. That is why we price you right from the start. If you are quoted less than us for any John Deere excavator part that we have in stock, we will beat the price.
John Deere Excavator Parts For
---
DEERE 17
17D
17ZT
17ZTS
25
DEERE 27
27C
27C ZTS
27D
27D ZTS
27ZTS
DEERE 35
35C
35C ZTS
35D
35ZT
35ZTS
35D ZTS
35G
DEERE 50
50
50C ZTS
50D
50D ZTS
50ZTS
50G
DEERE 60
60D
60G
70
DEERE 75
75C
75D
DEERE 80
80
80C
DEERE 85
85D
85G

DEERE

LC
C
C LC
D
G
DEERE
C
C RTS
D
D LC
G
DEERE
LC
C
C LC
D
D LC
G LC
G LC
E
DEERE
LC
LC LR
C
C LC
C LC LF
CL
D
D LC
D LC LR
DEERE
C W
G
G LC
DW
DEERE
C
C LC
C LC RTS
D LC
DEERE

LC
C LC
DEERE
D
D LC
DEERE
G
G LC
DEERE
LC
C
C LC
D
D LC
DEERE
D
D LC
G
G LC
DEERE

LC
C
C LC
DEERE

D
D LC
G
G LC
DEERE
LC
C
G LC
DEERE
LC
C LC
D LC
G LC
DEERE

D
D LC
E
E LC
LC
DEERE
D
E LC
DEERE

D
D LC
DEERE
LC
C
C LC
DEERE
C LC
D LC
G LC
DEERE

B
B LC
C
D
D LC
E
E LC
B

DEERE

LC
D
D LC
E
E LC
E LF
L
DEERE
D
D LC
DEERE
C
C LC
D LC
A
DEERE

D
D LC
E
EL
E LC
DEERE
D LC
E
E LC

Sours: https://www.ckequipmentparts.com/excavator-parts/john-deere/
John Deere Construction parts
Only on our online parts store you will find about 1 million John Deere Construction parts for, as well as John Deere Agricultural parts for agricultural machinery.
Only here you will find the entire list of John Deere spare parts for all models of John Deere eqyuipment
Here you can order John Deere spare parts for such equipment as: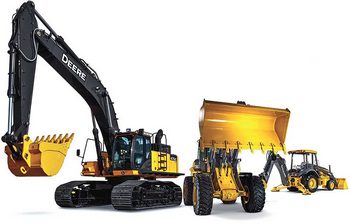 John Deere Articulated Dump Trucks models E ADT, E ADT, E ADT, E ADT, E ADT
Backhoes - L, L EP, SL, SL HL, SL, L, L.
John Deere Compact Track Loaders as G, G, G, G.
John Deere Crawler Loaders such models as K, K, and K.
Dozers John Deere: K, K Crawler Dozer, K, K, K, K, K, K Crawler Dozer
John Deere Excavators:
Compact Excavators - 17G, 26G, 30G, 35G, 50G, 60G Excavator
Mid-Size Excavators - 75G, 85G, G, G, G LC, G LC, G W, G LC, G LC, G LC, G LC, G LC, G LC, G LC
Large John Deere Excavators - G LC, G LC, G LC.
John Deere Motor Graders models as G/GP, G/GP, G/GP, G/GP, G/GP, G/GP, G/GP, G/GP.
Skid Steers as GR, G, GR, G, G, G, G, G.
Tractor Loaders John Deere - L and L EP Tractor Loader
John Deere Wheel Loaders:
Compact Wheel Loaders like L, K-II, L, K and L.
Mid-Size Wheel Loaders: K, K-II, K-II, K-II, K, K Hybrid Wheel Loader and K.
Large Wheel Loaders like K-II, K-II, K-III, K Hybrid Wheel Loader
Construction Attachments: Augers & Trenchers, Backhoes, Blades & Scrapers, Shredders & Mulchers, Forks & Spears Grapples, Hammers, Planers, Rakes & Tillers, Rollers, Snow Attachments, Steel Tracks.
Contact us or find your John Deere parts online.
Sours: https://en.hespareparts.com/
Complete John Deere 35G Mini Excavator Maintenance Guide — SAVE Money With DIY Equipment Care
Because mine can pee in the bath when no one touches him at all between the legs. He just gets up, rests his hands on his hips and, with a contented look, lets out a trickle. Natka Indeed, what an annoyance.
Deere parts john 35g
You will have to hit less in the face in order to spread your legs - the goods are badly spoiled, they will pay. Less for the spoiled ones. Of course, before selling, the gallant soldiers wanted to frolic with the trophy themselves for glory - they won't lose money from the women.
How To Find iGrade Parts in the John Deere Parts Catalog
Sternly, - you, bitch, try hard. Now you have only one task - to please us. Just think about it. And make everything more fun, with a twinkle. In short, relax and enjoy yourself.
You will also like:
Well. - Now. - Lech may not believe his ears, but just in case he grabbed the belt buckle.
849
850
851
852
853