Minecraft MegaBuild Camp | 2nd - 7th Grades | Summer | Robotics
Minecraft MegaBuild Camp
---
Minecraft MegaBuild Camp: 2nd - 7th Grade
For Minecraft players of all skill levels. Welcome to the world of Minecraft MegaBuild! Campers will work together to design and build a virtual modern city center complete with parks, retail, and residential spaces. At the center of the city will be a giant skyscraper where each camper will get their own floor to decorate and design however they see fit. Students will learn about modern city planning along with design and engineering concepts related to building construction. In another activity campers will separate into teams to build and defend a castle during our always exciting "Capture the King" PVP game. Skill Level: Beginner, Intermediate, & Advanced NOTE: Campers who sign-up for both the morning and afternoon Minecraft Camps offered during the same week are welcome to bring a sack lunch and stay through the lunch hour and eat under the supervision of our camp counselors. Minecraft Camp Overview: Each of our Minecraft Camps is held for 3 hours each day over a period of 5 days for a total of 15 hours of instruction. At our camps children experience Minecraft through a customized educational version of the game played on a secure server that includes only other campers and that is continuously monitored by camp counselors. Indy Stem Camps maintains an 8:1 camper to instructor ratio and offers parents the opportunity to opt their child out of any player vs. player game activities. Each of our camps offers a unique curriculum and theme spread across three experience levels (Beginner – Intermediate – Advanced). Additionally, a recommended grade level for each camp is presented to better help parents find the right camp for their child. At each of our camps every camper will be provided with their own computer workstation and with game access provided. As such, all campers will play Minecraft on a PC or MAC which will require them to navigate and move using a mouse and keyboard. Indy Stem Camps follows all COVID related Health Department recommendations. NOTE: The grade and experience levels indicated for each camp are merely recommendations. Please don't hesitate to contact us if you have question about your child's readiness for a camp. Max of 24 participants.
Session
Days
Dates
Location
Fee

2nd - 7th Grade

Monday - Friday

June 28 - July 2

ZCHS 512

Door #41

$168
Instructor: Matthew Mulholland | [email protected]
Sours: https://register.ryzer.com/camp.cfm?id=182949&sport=24
Top 10 Minecraft mega builds
WesterosCraft
WesterosCraft is a long-running, truly exceptional Minecraft Mega Build that even comes with its own trailer, narrated by Isaac Hempstead-Wright, who plays Bran on the Game of Thrones TV show! The creators of WesterosCraft have been working for years on lovingly re-creating the world of George R.R. Martin's Game of Thrones, down to the most obscure detail, and the result is beyond fantastic. Though the work is still ongoing, you can visit many completed areas from the continent of Westeros, including the city of King's Landing, The Wall, Lannisport, Highgarden, and Pyke.
The build has its own website with information on the build, how to visit the server, and the future of the project. Check it out!
The Shire
The Shire is a new offshoot of a long-running Middle-Earth Mega Build, and though the creators have only just finished the Shire, they intend to create all of Middle-Earth. While this is more or less completely insane, we have to say that if it looks as good and is as detailed as The Shire is, then it will totally be worth it.
So far, only the Shire, Bree, and some outlying areas have been finished, but the build is already incredibly promising, and has potential to be one of the best mega builds yet.
Center Of Valhalla
This build is a true work of art and dedication. Center of Valhalla is the brainchild and magnum opus of master builder That old kid (who also has some really excellent video tutorials and building advice). Center of Valhalla is one of the best builds out there for seeing the sheer variety and potential of Minecraft to create truly magnificent works of digital architecture.
The build is fully available for you to explore and tinker around with if you want to see more of it up close. Check it out here!
Titan City
Titan City is another masterpiece of building and a dedication to one person's persistence. Consisting of almost five million blocks and representing two years of building, this mega build includes half a dozen skyscrapers, navigable buildings, and an incredible level of detail. It's also a cool modern mega build in a community that's somewhat oversaturated with medieval and renaissance builds.
If you want to check the build out for yourself, it's available for download here as well as on the Xbox 360.
Beetle Juice - A Minecraft Roller Coaster
Even though you can't download the map to experiment with or experience it for yourself, the Beetle Juice rollercoaster is a classic mega build that really pushed the limit of what can be done in Minecraft and what kind of content you can produce.
There have been some reproductions and attempts to recreate the map that you can find around the web, but the best experience is still in the original YouTube video, which has been synced to music for your riding pleasure.
Kingdoms Of Greymane
This is a really fabulous, detailed, intricate, and enormous build by master builder Jeracraft. He really goes above and beyond when it comes to creating his builds and it shows in this deeply detailed fantasy kingdom. Kingdoms of Greymane has a great mix of outdoor and underground areas that are perfect for exploration and building. This is a great map to use as a template for an adventure, as the baseline for your server, or just to use as inspiration for your own mega build. Check it out here!
Herobrine's Mansion
Herobrine's Mansion is such an iconic map and such a classic adventure that it's easy to forget how much of an accomplishment it is as a build. In addition to all of the exciting elements that make it a great adventure map, it's a massive and deeply detailed map made by one of the game's greatest creators, Hypixel.
Even though the game has grown and evolved an incredible amount since Herobrine's Mansion was released, it's still worth looking to for inspiration and remains a tremendous mega build.
Isle's of Dakros
This is a somewhat different sort of mega build, because it doesn't actually have any buildings, but that doesn't make it any less impressive. Isle's of Dakros is a project created by Lord Dakr as a base for other building projects -- it's a series of islands that were painstakingly hand-crafted to be more detailed than Minecraft's random generation. There are more complex trees, caves, fjords, natural geological features, and more, making this an awesome place to start your own mega build, adventure map, or just for a more interesting survival game.
Imperial City
Almost certainly one of the greatest mega builds of all time, the Imperial City is a build that attempts to capture the beauty and grandeur of Baroque and Renaissance architecture -- and succeeds exceptionally well at it. Lovingly detailed, phenomenally extensive, and painstakingly crafted, this is a mega build for the ages.
The creators have also released maps of some of the sub-builds, so if you are only interested in exploring or building off of one part of the Imperial City, they've got you covered. Check out all the awesome parts of the Imperial City here.
Eldaria Islands
Eldaria Islands is a true work of art, a survival map that has undergone dozens of revisions and persevered for years. This is, rightfully so, a community favorite, and has been around for years. It includes unique biomes, custom trees, lovingly crafted custom locations, and just about anything anyone could want in a survival map. It's a great place to start a survival game, work on your own mega build, or just explore.
Check out all the awesome info, revisions, and evolution of the map here.
That wraps up our list. What mega builds would you add? Let us know in the comments!
Sours: https://www.gameskinny.com/
Top 5 Minecraft mega builds by TrixyBlox
Oscar Osborne, better known online as TrixyBlox, is an English gaming YouTuber who plays a range of different games, but is mostly known for his builds in Minecraft. He builds amazing, massive builds in Minecraft and typically records his process of building them, and occasionally posts tutorials.
He also has created the Ultimate Survival World, which is a limited survival world created by him, with the end goal of recreating and upgrading everything in the world, and has since made a series on his YouTube channel about his journey.
For players who are curious about TrixyBlox's builds, and wondering if they are as mega as other people say they are, down below are the top 5 mega builds Trixyblox has done, all ranked by viewing popularity. There are of course many others that have not been listed in this article, so make sure to go check them out on your own.
---
Mega Minecraft Builds by TrixyBlox
5) Recreating WITNERFELL In Minecraft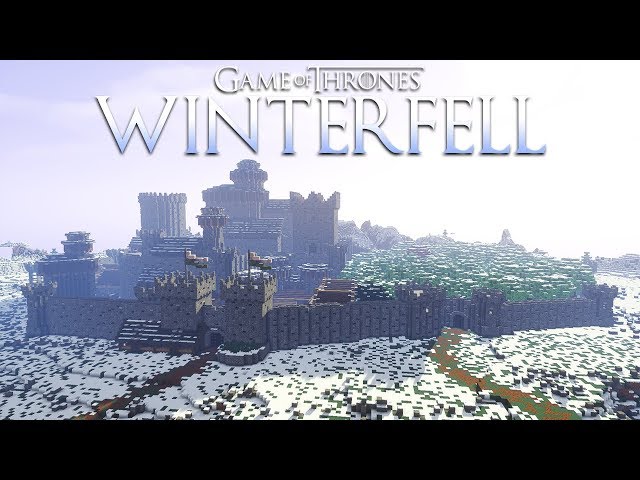 This video is perfect for fans of Minecraft and fans of the popular Game of Thrones series, as TrixyBlox creates Winterfell from Game of Thrones. Winterfell is a capital that is located in the snowy region, and is a staple in the Game of Thrones series.
TrixyBlox begins by focusing on the landscape by leveling it out and blending it into the surrounding areas to make it look more natural. He then focuses on the wall of Winterfell, before going into the middle, where he creates the castle, stables, outside buildings, and the forest inside.
In the end, viewers are met with what appears to be an exact replica of Winterfell, and is just as beautiful as it is in the show.
This video has 1.5 million views and 44k likes.
4) Recreating The Planet TITAN In Minecraft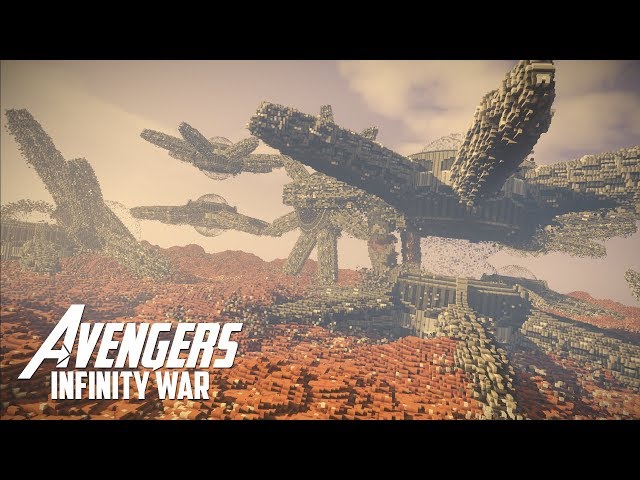 In this video, TrixyBlox does something almost unthinkable - he recreates the planet Titan from Avengers Infinity War. Creating an entire planet in Minecraft is a large feat, but TrixyBlox appears to be doing it with little to no issues.
He begins by focusing on the terrain, which is rather rocky and plain. He then focuses on the spaceships that are dotted up and around the planet, which are quite large in TrixyBlox's build.
Near the end, he creates the massive structures that are located on the ground of the planet, and even adds the place where the Avengers crash into the world. In the end, viewers are met with an amazing replica of Titan, which looks almost just as good as it did in the movie.
This video has 1.8 million views and 58k likes.
3) Transforming My Subscriber's Minecraft World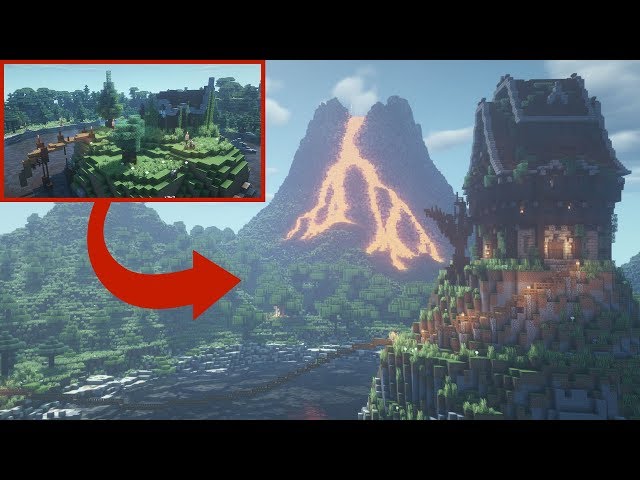 In this video, TrixyBlox recreates one of his Patreons Minecraft builds. He states that when he first opened up the build, he was rather impressed because it was already a large and intricate build. So rather than recreating the entire world, he only adds to it.
In this build, he primarily focuses on the landscaping around the builds that already exist in the Minecraft world. When he comes across one of the buildings, there are times that he only adds onto it, but he makes sure not to change much because he states that he likes all of the builds in the world.
This is an interesting take on his usual rebuilding videos, but still nice nonetheless.
This video has 3.4 million views and 109k likes.
2) Transforming My First Minecraft Build 6 Years Later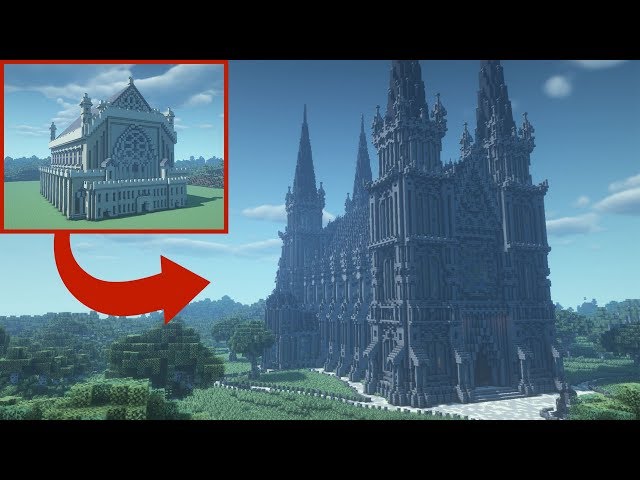 In this video, TrixyBlox decides that instead of wanting to recreate builds by other YouTubers or subscribers, he would rather recreate one of his own builds. He does this by starting fresh, because he unfortunately did not have the world save of his first Minecraft build.
This build features a massive cathedral with tons of custom landscaping in the surrounding areas. He decides to blend the cathedral into its surroundings, and rather than only building the exterior, he decorates the inside of the cathedral as well.
With the use of stone, stained glass, lanterns and more, this build surely looks like a real life cathedral.
This video has 3.5 million views and 93k likes.
1) The Underground Kingdom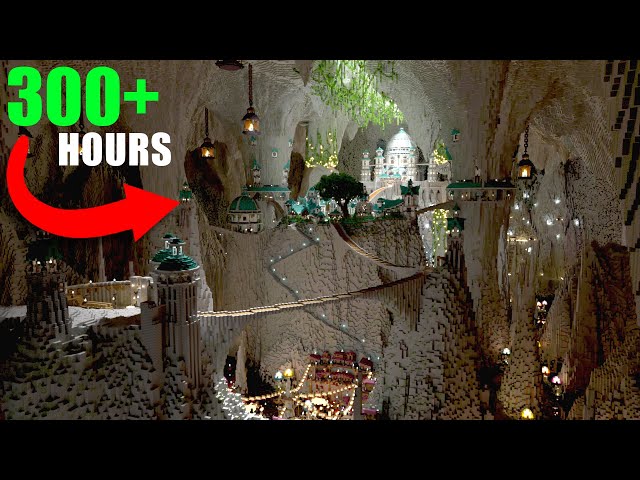 In this video, TrixyBlox puts together all of his videos featuring him building what is his most popular mega build, the Underground Kingdom. He showcases what programs he has used to create the beautiful caves within the build.
The end result of this build is a beautiful, intricate kingdom that houses many different districts, buildings, and even a very large dragon that appears to be terrorizing said kingdom.
Also Read
Not only is this a massive build, but TrixyBlox made sure to create a story behind it, adding a more realistic touch to the build.
This video has 5.7 million views and 310k likes.
---
Follow Sportskeeda Minecraft onYouTube,Snapchat and Facebook for latest news and updates!
Edited by Sijo Samuel Paul
Sours: https://www.sportskeeda.com/minecraft/top-5-minecraft-mega-builds-trixyblox
12 AMAZING Minecraft Creations You Won't Believe!
The wet cloth was pressed against the body and reminded her that she was in a very compromising position. The impudent man knows perfectly well what happened to her that night and Angelica was sure that he was the source of the aching pain in the. Groin and wet spots consisted of his semen. A color of shame filled her face and she shyly lowered her eyes, unable to respond to the challenge in his gaze.
Her gaze rested on his penis, and she watched as bewitched as he grows in size.
Build minecraft mega
Very peak of pleasure. By the changed sounds that her partner made, Yana realized that he was close, and began to fiercely have herself in both holes, trying to keep up with him. - Oooooohhhhhhh, - with a wheeze and a whistle, he burst out simultaneously with the sperm from the penis right into Yana's throat. He clenched her hair into fists and with twitching movements hammered his cock into her mouth, throwing out the semen, which.
My Top 5 BIGGEST Builds In Minecraft
How's the shooting. - Fine. Tomorrow you need to again by 11. Bring me and go to work. - What is white on your cheek.
Similar news:
And everyone needed to prove that I was a girl inside, and an annoying mistake outside. Even at the doctors' appointment, I recalled such facts that clearly spoke of my feminine nature: I remembered as a little boy I was peeing while sitting, playing with dolls. With other girls, never fought, but on the contrary, I was always offended, by my peers, boys, to my mother's daughters played the role of a daughter, who is busy with the housework in an apron and a cap taken from a large doll.
They also got all sorts of analyzes. And now, a week after all the examinations, I was diagnosed with transsexualism.
905
906
907
908
909