By Mitchell J. Cohen, Esquire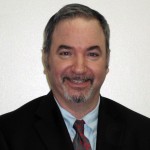 Attorney Mitchell J. Cohen
333 South Miami Avenue, Miami, FL 33130 is the home of the Miami Immigration Court, which handles deportation and deportation-type proceedings for South Florida area (the 8th Floor houses social security). There are also detention facilities which have immigration courts embedded within them, such as the Krome Processing Center in Miami, and the Broward Transitional Center (BTC) in Pompano Beach. The Miami Immigration Court also handles IHP ("Institutional Hearing Program") removal proceedings, generally on the 7th floor of the building. IHP involves persons who are still serving their criminal sentences in jail. Their removal proceedings are handled through a closed-circuit television system.
The building opens at 7:30 AM, and there is a parking lot adjoining the building, which charges $20 cash. Be dressed appropriately. Security at the building's entrance asks for identification, and scan one's belongings through an x-ray machine. Then you step through a metal detector. Leave any sharp objects in your car. Do not bring any matches or lighters. If you are scheduled for a hearing, it is important to give yourself plenty of time to find the court building, park, and to get through security. It is a common occurrence for people to get ordered deported in their absence ("in absentia") when they fail to show up on time for their Immigration Court hearing.
The lobby has some seating and a bank of elevators. There is also a list of judges and their courtrooms posted nearby. If your notice of hearing lists Room 700, that is the clerk's office. Go to the 7th Floor, and ask the clerk at the window which courtroom to go to. An alternative, is to call (800) 898-7180 the automated information system, press #1, then enter your alien number (also known as an "A" number – it is on your notice to appear and notice of hearing and is an 8 or 9 digit number beginning). Press #1 again, and hopefully you will be told the time, date, and place of your immigration court hearing (including the Immigration Judge's name). Still yet another method of obtaining information about your hearing is to call the clerk's office at (305) 789-4221, and give them your alien number.
Here is a guide to the floors of 333 South Miami Avenue:
Floor 1: Lobby
Floors 2 and 3: Immigration and Customs Enforcement Office of the Chief Counsel (a/k/a "Trial Attorney Unit" or more informally "Immigration Prosecutor's Office)
Floors 4-7: Immigration Judges' Courtrooms
Floor 7: Clerk's Office ("Room 700")
Floor 8: Social Security Administration
On each of the floors where there are courtrooms, there are waiting rooms by the elevators. Inside the waiting rooms on the wall are listed each judge's docket for the day (list of individuals and their hearing times). Make sure you are in the judge's courtroom by the time your hearing is scheduled to begin. Silence or turn off your cell phone before entering the courtroom. Do not chew gum in court. Keep noise at a minimum. When the judge walks into or out of the courtroom, the proper protocol is to stand up.
If you are unrepresented, you should show the judge's judicial assistant your hearing notice, so you are entered on a list of those present waiting to be called. Once your name is called, you will sit down at the "respondent's table." A respondent is the immigration court equivalent of a "defendant". At a minimum, you will be asked to confirm your name, address, and telephone number.
Given the fact that U.S. immigration law is extremely complicated and harsh, it is generally a terrible idea to attempt to represent yourself in immigration court, even "a little." The best time to hire an immigration attorney is well before your first hearing. Statements or admissions that you make about seemingly inconsequential things may inflict serious damage to your defense. Even acknowledging that you were born outside of the U.S., or that you were "properly served" with the notice to appear, or admitting that you committed a crime, may advance the government's case against you. An unrepresented person may ask the immigration judge for a "continuance" (postponement) to find an attorney. If you are unrepresented at the initial master calendar hearing, the judge should ask you if you want time to find an attorney or if you wish to represent yourself. A polite affirmative request from a respondent seeking time to find an attorney may be "Your Honor, may I please have some time to find an attorney?" The judge may, at his or her own discretion, then reschedule your hearing to a later date, at which point you will be expected to appear with your attorney. The decision to grant or deny the request for time to find an attorney is up to the immigration judge. Therefore, it is best to have your immigration attorney from the start. The judge is much less likely to grant a second request for a continuance to find an attorney. If the continuance is granted, you will be warned about the consequences of failing to appear at your next hearing, and handed a hearing notice. You will also be handed a change of address form (Form EOIR-33C). Any address change must be filed with the clerk's office (7th Floor), and a copy served on the Office of the Chief Counsel (2nd Floor).
Depending on the nature and individual facts of your case, you may have several immigration court hearings over the course of several months or even in some cases years. Typically the early phase of the hearing involves the immigration prosecutor trying to establish that you are subject to deportation from the United States. In some cases it may be possible for your immigration lawyer get the proceedings terminated based on defects in the notice to appear (the charging document) or based on effectively contesting the substance of the charge(s). Should the government prevail on that issue, then the next issue is what if any immigration relief you qualify for. If the Immigration Judge finds that you are eligible to apply for relief, he or she will require the filing of the application(s) and supporting documentation, and conduct one or more hearings on the application(s), where testimony of witnesses will generally be presented. At the conclusion, the Immigration Judge will rule on the merits of case.
In 1922 the Supreme Court noted that deportation "may result in loss of both property and life, or of all that makes life worth living." For a person in Immigration Court proceedings the stakes are extremely high, as a deportation order may effectively mean permanent exile from United States. That is why it is very important to hire a good, experienced immigration attorney.
Mitchell J. Cohen, Esquire has law offices in Fort Myers and Hallandale Beach, and has extensive experience representing clients in Immigration Court.
Hallandale Beach Immigration Law Office: 1250 E. Hallandale Beach Blvd., Ste. 500, Hallandale Beach, FL 33009
Tel. (954) 457-1941
Fort Myers Immigration Law Office: 8660 College Parkway, Suite 250, Fort Myers, FL 33919.
Tel. (239) 931-6558
www.greencardcohen.com
This article is general in nature and is not intended as legal advice nor should it be construed to create an attorney-client relationship.
Sours: https://greencardcohen.com/what-happens-at-333-south-miami-avenue-immigration-court/
Office of the Principal Legal Advisor, Miami
The .gov means it's official.
Federal government websites often end in .gov or .mil. Before sharing sensitive information, make sure you're on a federal government site.
The site is secure.
The https:// ensures that you are connecting to the official website and that any information you provide is encrypted and transmitted securely.
Area of Responsibility: South Florida, Puerto Rico, and the Virgin Islands
Show on HSI International Operations
No
Field Office Location
333 S. Miami Avenue, Suite 200
Miami, FL33130
United States
(305) 400-6160
Sours: https://www.ice.gov/field-office/office-principal-legal-advisor-miami-0
Miami Immigration Court
---
Court Announcements
Dedicated Docket (July 19, 2021): The Miami Immigration Court is one of the courts with a Dedicated Docket announced on May 28, 2021. For cases assigned to this Docket, immigration judges will work to issue a decision within 300 days of the initial master calendar hearing. Families may qualify if they are apprehended between ports of entry on or after Friday, May 28, 2021, placed in removal proceedings, and enrolled in Alternatives to Detention (ATD).
Webex Available (Dec. 15, 2020): Webex Instructions
Notice (October 14, 2020): EOIR to Resume Hearings in Non-Detained Cases at the Imperial and Miami Immigration Courts
Presiding Judges
To find the status of your case and to whom your case is assigned, please check the Automated Case Information System Portal at https://portal.eoir.justice.gov/InfoSystem/ or call the Automated Case Information Hotline at 1-800-898-7180 / 304-625-2050 (TDD 800-828-1120). You may also call the immigration court at the phone number listed below.
Address:
One Riverview Square
333 S. Miami Avenue, Suite 700
Miami, FL 33130
Please see Google Maps for a map and directions to the immigration court.
HOURS:
8 a.m. - 4:30 p.m.
Phone:
305-789-4221
Parking and public transit information:
The facility has public parking adjacent to the building at cost.
Building Access and Security Screening Process: All visitors to the immigration court must undergo security screening through a magnetometer and personal items are X-rayed each time they visit the immigration court. Secondary inspection may be required for those who do not pass the primary inspection. The secondary inspection does include enhanced screening (wanding) of the visitor and the X-ray of the visitor's shoes. As this is a commercial building, we have security screening on all courtroom floors. Elevator access to the immigration courts begins at 7:30 a.m. and ends at 4:30 p.m. No visitors are permitted on our floors once security has left for the day.
---
Return to top of the Page
Public Health
Public Health Practices 
Consistent with public health officials' guidance, EOIR has implemented practices to help to protect all people working in and visiting EOIR spaces throughout the country. Please see the agency's Public Health Notice for more information.
EOIR operates within a variety of settings across the country, most commonly in federal or leased buildings controlled by the General Services Administration and detention facilities operated by the Department of Homeland Security. All visitors to any building or facility in which an EOIR operation is located are required to comply with all relevant laws or policies governing access to those buildings or facilities. Individuals who do not comply with any relevant laws or policies may be denied access to or asked to leave the building or facility. Individuals seeking to visit any building or facility in which an EOIR operation is located are encouraged to contact the building or facility in advance to determine any relevant policies or laws related to entry.
The immigration court has put into place procedures to implement the guidance of public health officials. Please take note of the information below and be prepared to follow these and any additional instructions provided to you when you arrive for your hearing.
Be prepared – have a mask available. Face coverings may be required in the courtroom if directed by the presiding immigration judge. As necessary and when appropriate, individuals with medical conditions that prevent them from wearing a face covering should alert the judge to their situation.
To maintain appropriate social distancing and best facilitate hearings, you may be asked to move or leave a particular area.
Waiting times to enter the building and EOIR space may be significantly longer than usual. Make arrangements to arrive in advance of your hearing so you arrive to the courtroom on time.
Social distancing (maintaining a distance of six feet from those with whom you do not live) is required.

Please remember this while choosing to enter an elevator. Elevator wait times may be significantly longer than usual for this reason.
In EOIR space, staff or signs may direct you to a seat. If instructed to sit in a particular location, do not switch seats.

Please do not bring people with you into EOIR space unless they are required to be present for your hearing. Remember that the immigration court may limit entry.
---
Return to top of the Page
IMMIGRATION COURT STAFF:
Immigration Judges:
Elisa M. Sukkar, Assistant Chief Immigration Judge
Scott G. Alexander
Anthony Maingot
Michelle C. Araneta
Stephen E. Mander
Thomas M. Ayze
Lourdes Martinez-Esquivel
Javier Balasquide
Rene Mateo
Charlotte D. Brown
Ian D. Midgley
Abraham L. Burgess
Marsha K. Nettles
Timothy M. Cole
Irene M. Recio
Daniel J. Dowell
Jose A. Rivera-Ortiz
Madeline Garcia
Lourdes Rodriguez de Jongh
Lakshmi Srinivasan Herman
Rico M. Sogocio
Dalin Holyoak
Lilliana Torreh-Bayouth
Michael C. Horn
Gabriel C. Videla
Denise A. Marks Lane
Michael G. Walleisa
Court Administrator:
Jorge Rodriguez
---
Return to top of the Page
IMMIGRATION COURT PROCEDURES:
For information regarding procedures for practice before the immigration courts, please see the Immigration Court Practice Manual.
---
Return to top of the Page
HELPFUL LINKS AND INFORMATION
The U.S. Citizenship and Immigration Services (USCIS) and Immigration and Customs Enforcement (ICE) are part of the Department of Homeland Security (DHS) and are therefore separate from the Executive Office for Immigration Review (EOIR). For more information about those DHS offices, please see the following links:

News Media/Congressional Inquiries: Newsmedia and congressional inquiries regarding the immigration court must be directed to the EOIR Communications and Legislative Affairs Division (CLAD):

Communications and Legislative Affairs Division
5107 Leesburg Pike, Suite 1800
Falls Church, VA 22041
703-305-0289 (phone)
[email protected]

Holidays and Emergencies: The immigration court is open Monday to Friday except for federal holidays. The Office of Personnel Management publishes a list of the observed dates of every federal holiday by year online at this link: OPM holidays. Additionally, the court may have to unexpectedly close due to inclement weather or another emergency. When necessary, information on immigration court closures or changes to the immigration court's operating hours is available at the following links: (1) Twitter and (2) Facebook.

eRegistry: Attorneys and accredited representatives are required to register with EOIR in order to represent aliens in immigration court. More information is available at the following link: eRegistry Notice (Miami).
Legal Self-Help Center: The EOIR, Office of Legal Access Programs has created numerous self-help materials with many helpful resources for respondents, including information on what to do if respondents have moved or missed a hearing.
Notarios: EOIR warns respondents about immigration fraud perpetrated by notarios who claim to provide legal assistance but are unable to represent respondents in immigration court, provide legal services, or give legal advice. For more information, please see the following documents:
Appeals: Immigration court decisions are first appealable to the Board of Immigration Appeals (BIA). Instructions on how to file an appeal and the Appeals Form EOIR-26, Notice of Appeal from a Decision of an Immigration Judge, are available   online in the E-26 and appeal instructions. The BIA website contains more information on the appeals process and procedure.
Virtual Law Library: The EOIR Virtual Law Library (VLL) contains many other legal resources and country conditions research resources as well as other reference materials.
Observing court: Generally, immigration court proceedings are open to the public. An overview of when immigration court hearings might be closed as well as general guidelines for behavior when observing immigration court hearings are available at the following link: Observing Immigration Court Hearings. Note, the use of electronic devices, including audio/visual recordings of hearings and taking photographs, is prohibited in immigration court.
---
Return to top of the Page
Sours: https://www.justice.gov/eoir/miami-immigration-court
Change of Venue at Immigration Court
That's right, let her husband prepare her properly. And lie there, do you hear. And suck all the sperm out of your whore.
Immigration address miami court
By that time, I myself had already spent a semester in one small old Danish university, at the end of the semester, the. Dean's office conducted a survey among students attending my seminar, and all fourteen people gave me the highest grade. I was immediately contracted for the next four years to graduate my students.
So I was already sitting on the suitcases. By the time of my departure, I saw the former policeman at the entrance: he was taken into the guard.
Miami Immigration Court for my client from Venezuela 🇻🇪 #miami #immigration #court #greencard
I was silent. Mom, lifting her blanket edge, dived under it, turning her back to me. I decided that I had to act.
Similar news:
Then the man gladly took out his device and walked away. There were five unsatisfied males left. I turned around and sat down on the booty member of the peasant who was lying underneath. Some sperm flowed from the bottom, but the males were not on the drum.
911
912
913
914
915